Mohegan Gaming & Entertainment Partners to Bring A Paramount Pictures-Branded Theme Park to Inspire Integrated Entertainment Resort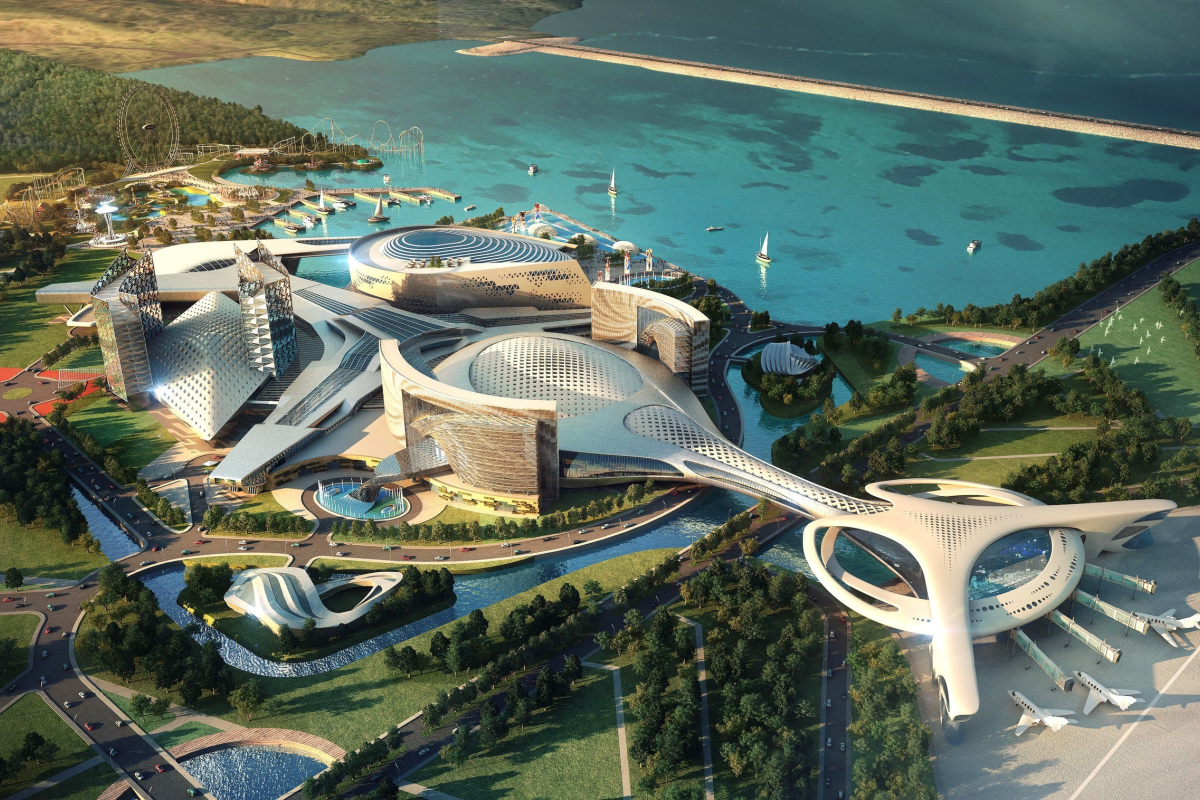 Reading Time:
3
minutes
Mohegan Gaming & Entertainment's multibillion-dollar, multi-phase integrated entertainment resort (IER) currently in development in South Korea, Inspire Integrated Entertainment Resort (Inspire), and Paramount Pictures Corporation (Paramount) announce a strategic partnership to incorporate a Paramount Pictures-branded theme park as part of Northeast Asia's largest IER expansion underway in the Incheon International Airport's (IIAC) IBC-III Region.
"We are proud to have Paramount Pictures join us as a strategic partner in the development of our innovative integrated entertainment resort concept," said Kevin Brown, Chairman of the Mohegan Tribe and MGE Management Board. "With Paramount alongside as we answer the demand of today's consumers, the Inspire IER model not only displays our commitment to trend-setting in this industry but also demonstrates the Mohegan Tribe's commitment to growing South Korea's travel, tourism and workforce development goals, while securing the generational sustainability of the Mohegan Tribe."
Kevin Suh, EVP Themed Entertainment for Paramount says, "Paramount is proud to announce Korea as one of the first locations for a world-class Paramount branded theme park. Paramount looks forward to its partnership with Inspire and to be part of one of the world's premiere entertainment destinations at Inspire."
"We are pleased to have the major global force in entertainment, Paramount, on our impressive and growing list of strategic partners for Project Inspire," said Mario Kontomerkos, Chief Executive Officer for Mohegan Gaming and Entertainment. "Aligning with highly sought after and recognized brands with mutual goals is a key component to the creation of the world's first true integrated entertainment resort."
Phase 1A of Inspire's multi-phased development on just over 420 acres (1,700,000m2) of Incheon Airport's 1,079-acre (4,367,000m2) IBC-III parcel of land includes:
A 5-star resort hotel with over 1,250 rooms, suites and villas
A 15,000-seat state-of-the-art concert and sports arena
Casino space offering 150 table games and 700 slots/electronic games
A hemispherical dome featuring over 48,000 square-feet (

4,500m

2) of climate-controlled indoor pool space with rides, dining and retail
Approximately 204,000 square-feet (

19,000m

2) of conference and convention space including the largest hotel ballroom in Incheon/

Seoul

at 60,460 square-feet (

5,617m

2)
Groundbreaking is scheduled for

May 2019

and official opening planned for 2022
Inspire's phase 1B includes the over 99-acre (404,000m2) Paramount Picture-branded theme park with connecting entertainment and retail village scheduled to open in 2025. Building upon the anticipated success of the two major phased openings, Inspire's presence in the region will contribute to South Korea's national economic development through job creation and the introduction of new tourism around Incheon Airport, a Northeast Asian hub airport, driving the growth of the country's domestic tourism industry in terms of both quality and quantity.
About Inspire Integrated Entertainment Resort:
Inspire Integrated Entertainment Resort (Inspire) is multibillion-dollar multi-phase integrated entertainment resort project in Incheon, South Korea currently under development by Inspire Integrated Resort Co., Ltd., an affiliate of Mohegan Gaming & Entertainment, and is headquartered in Incheon, South Korea. Inspire will be the first true integrated entertainment resort with a comprehensive set of family-based offerings. Slated to open in 2022, phase IA will feature over 1,200 5-star guest rooms, over 63,000m2 of dining, retail and entertainment options, a 15,000-seat state-of-the-art concert and sports arena, a foreigner-only casino offering 150 table games and 700 slots/electronic games, a 4,500m2 hemispherical domed climate-controlled indoor pool space and water park and 19,000m2 of conference and convention.  Inspire's phase1B 404,000m2 Paramount Pictures-branded theme park is estimated to open in 2025.
About Paramount Pictures Corporation:
Paramount Pictures Corporation (PPC), a global producer and distributor of filmed entertainment, is a unit of Viacom (NASDAQ: VIAB, VIA), a leading content company with prominent and respected film, television and digital entertainment brands. Paramount controls a collection of some of the most powerful brands in filmed entertainment, including Paramount Pictures, Paramount Animation, Paramount Television, Paramount Players, MTV Films, and Nickelodeon Movies. PPC operations also include Paramount Home Media Distribution, Paramount Pictures International, Paramount Licensing Inc., and Paramount Studio Group.
About Mohegan Gaming & Entertainment:
Mohegan Gaming & Entertainment (MGE) is a master developer and operator of premier global integrated entertainment resorts, including Mohegan Sun in Uncasville, Connecticut and Inspire in Incheon, South Korea. MGE is owner, developer, and/or manager of integrated entertainment resorts throughout the United States, including Connecticut, New Jersey, Washington, Pennsylvania, Louisiana, Northern Asia, and beginning in 2019 Niagara Falls, Canada. MGE owns and operators Connecticut Sun, a professional basketball team in the WNBA and New England Black Wolves, a professional lacrosse team in the National Lacrosse League. For more information on MGE and our properties, visit www.mohegangaming.com.
Source: Mohegan Gaming & Entertainment
Nepal Government Introduces New Casino Rules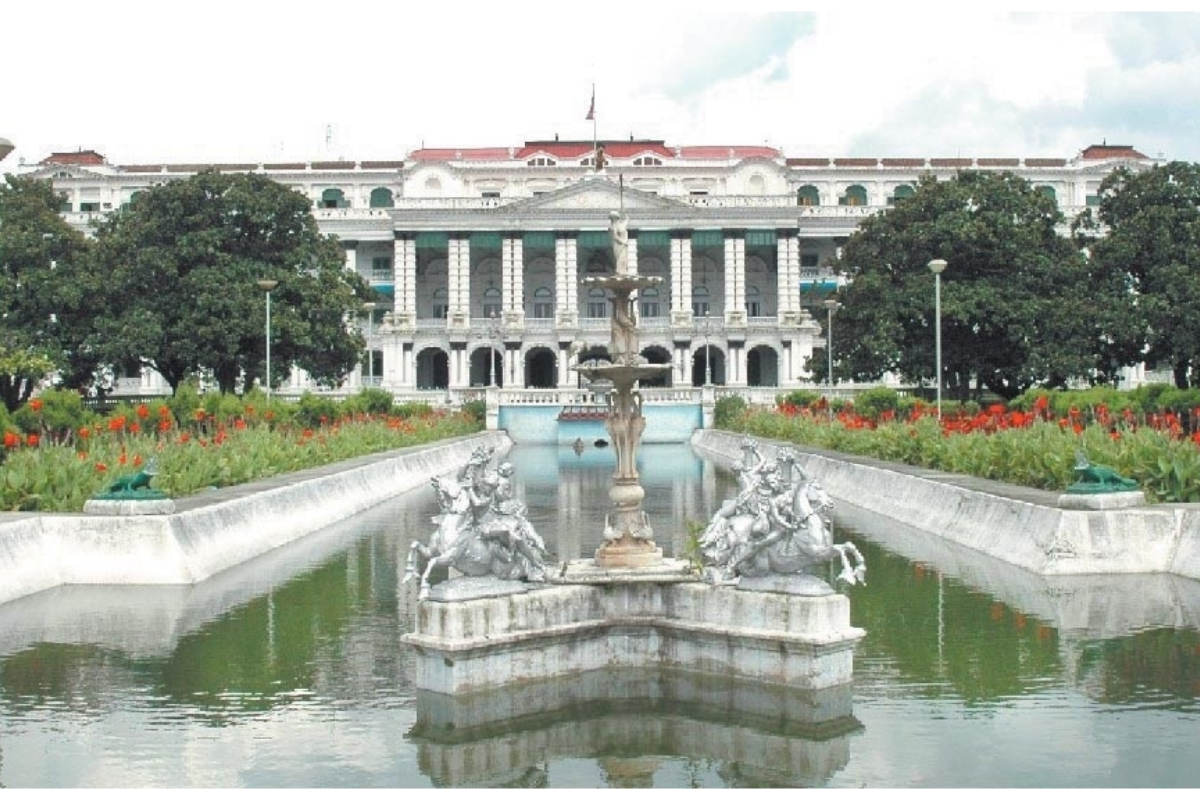 Reading Time:
1
minute
The Government of Nepal has introduced a set of new rules relating to sharing of information about gamblers, management of assets and monitoring for suspicious activities.
As per the new rules, operators of brick-and-mortar casinos are required to maintain a record of visitors and players at the properties. Gambling venues should also deny access to those who are believed to be involved in suspicious activities.
The new rules mandate that the casinos must inform the government and the Nepal Rastra Bank about wins or losses of more than NPR1 million within a 15-day period. If the gambling venues suspect that a patron uses suspicious money, it has to compile a report and notify the NRB's Financial Information Unit within a three-day period.
Under the recently adopted rules, operators of gambling venues must submit reports to the Department of Tourism in every four months. The reports must contain information proving that the casinos are not used for money laundering. Properties failing to submit the required reports could face fines of up to NPR50 million.
The newly imposed rules also contain provisions relating to sharing information about customers, casino operators and staff members. If casinos change staff, they must inform the authorities about the changes within a 15-day period.
Melco Switches Focus to Yokohama, Withdraws from Osaka Bid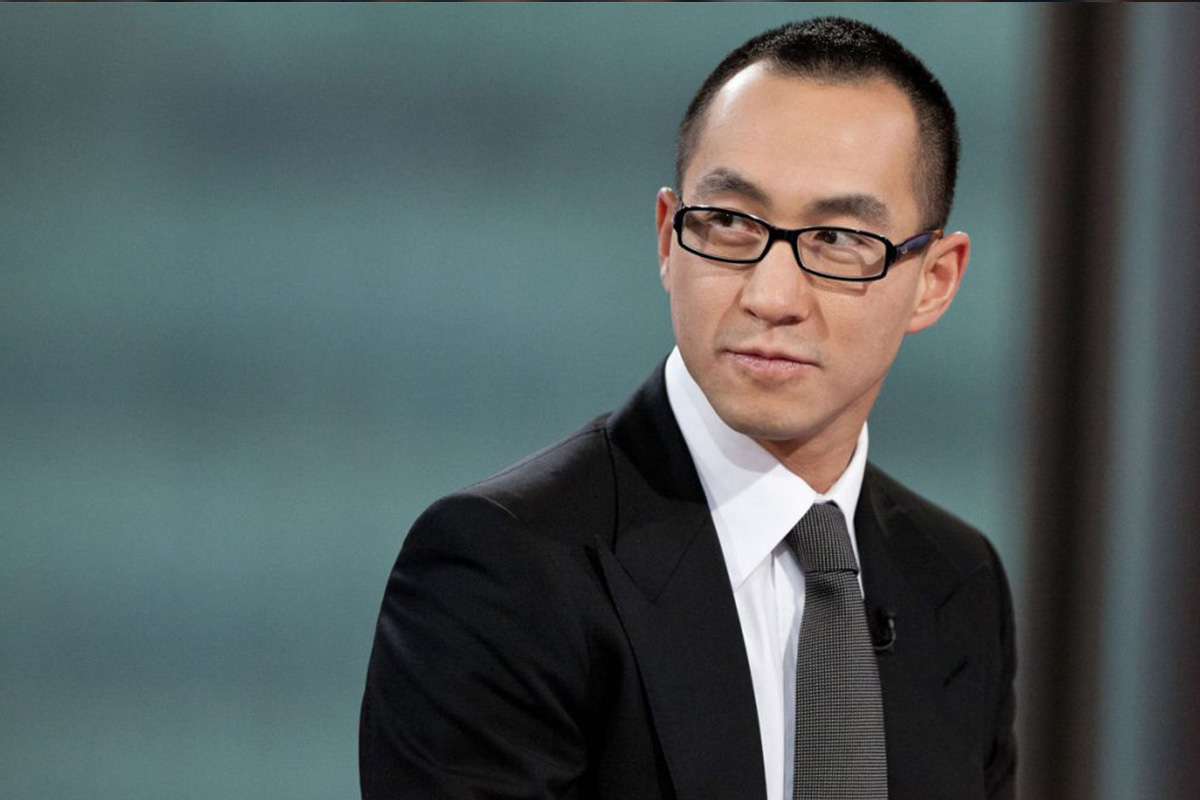 Reading Time:
1
minute
Melco Resorts and Entertainment has announced that it would focus its IR campaign on Yokohama and withdrew its participation in bidding for the Osaka Yumeshima location.
"'Yokohama First' is a plan that gathers a top-notch team of experts to focus on creating an IR in Yokohama city the likes of which the world has never seen. We are well prepared to carry out activities contributing to the future of Yokohama and to push forward the further development of the city as an international tourist destination. Melco is a suitable partner for Yokohama and its surrounding areas," Lawrence Ho, Chairman and CEO of Melco Resorts and Entertainment said.
New Chief Executive Promises to protect Macau's Gaming and Tourism Industry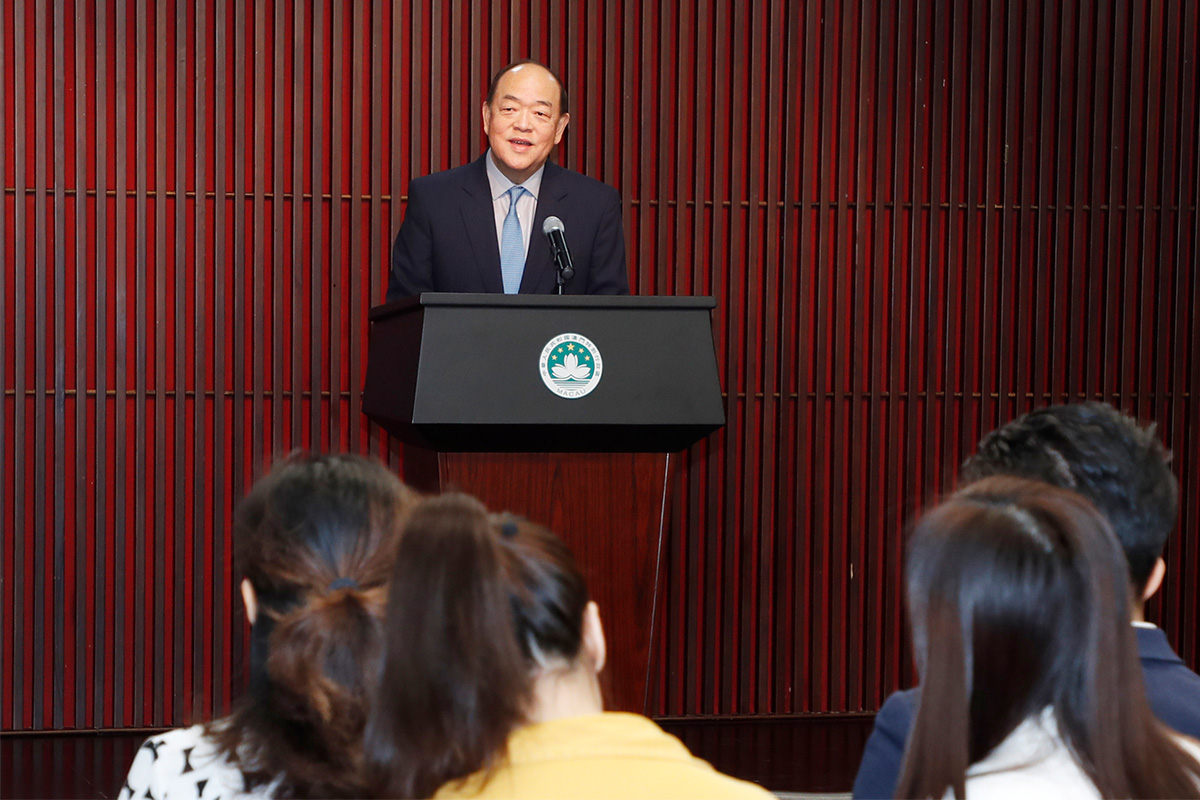 Reading Time:
1
minute
Ho Iat Seng, the new Chief Executive of Macau, has promised to protect the future of Macau's gaming and tourism industries.
Speaking at a media conference in Beijing, Ho pointed to the "one country, two systems" principle and national security law as playing an important role in the stability of the city which in turn was vital to its ongoing prosperity.
"One can see that Macau has been doing quite well over the past 20 years in the one country aspect, including the enactment of a national security law. With such legislation, we can prevent interference by foreign influences. If they dare to come to intervene, we will make use of our law to safeguard the one country. We won't allow foreign influences to have a hand in Macau's affairs," Ho said.
"Macau cannot afford to fall into chaos. Macau is a tourism city. Our major revenue comes from tourism and the gaming industry. We need to protect people's livelihood," Ho added.
Asked about the impending expiration of Macau's six gaming concessions and sub-concessions in 2022 and the progress of plans for re-tendering, Ho explained that a draft had already been developed which would be refined and amended once the new administration takes over in December.