Mohegan Gaming & Entertainment Partners to Bring A Paramount Pictures-Branded Theme Park to Inspire Integrated Entertainment Resort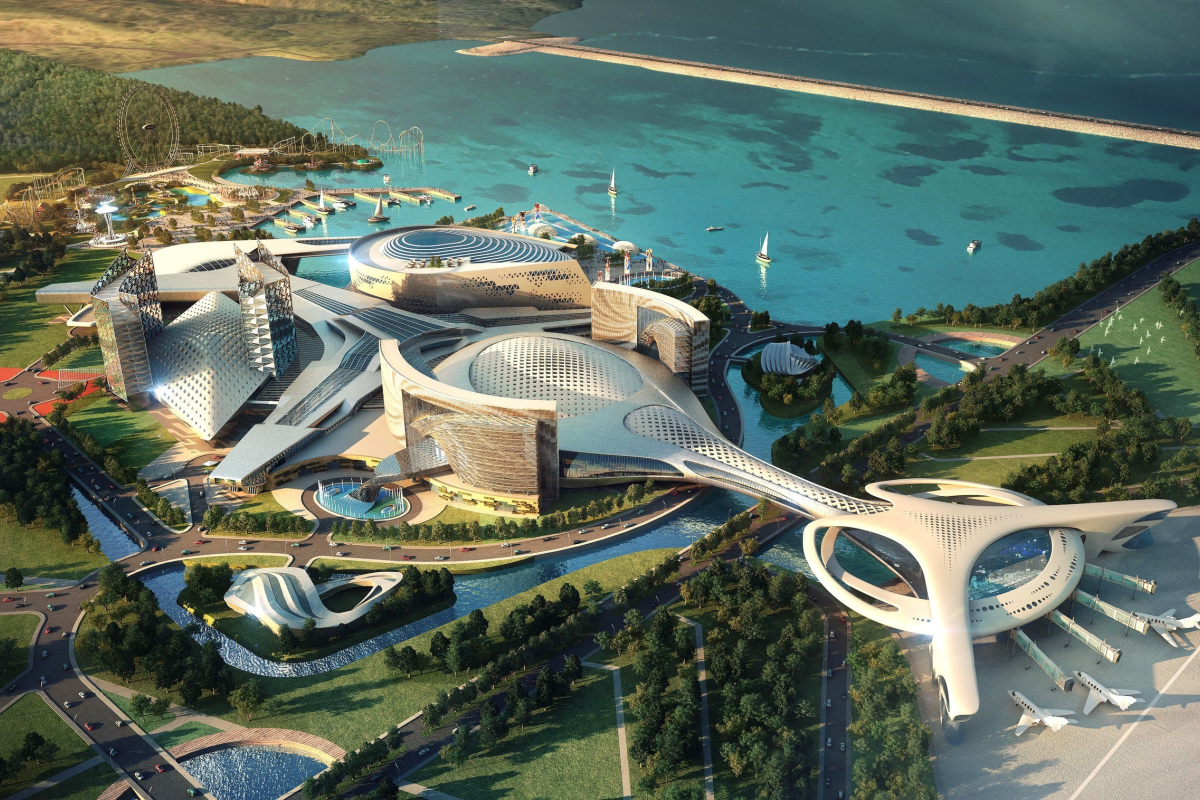 Reading Time:
3
minutes
Mohegan Gaming & Entertainment's multibillion-dollar, multi-phase integrated entertainment resort (IER) currently in development in South Korea, Inspire Integrated Entertainment Resort (Inspire), and Paramount Pictures Corporation (Paramount) announce a strategic partnership to incorporate a Paramount Pictures-branded theme park as part of Northeast Asia's largest IER expansion underway in the Incheon International Airport's (IIAC) IBC-III Region.
"We are proud to have Paramount Pictures join us as a strategic partner in the development of our innovative integrated entertainment resort concept," said Kevin Brown, Chairman of the Mohegan Tribe and MGE Management Board. "With Paramount alongside as we answer the demand of today's consumers, the Inspire IER model not only displays our commitment to trend-setting in this industry but also demonstrates the Mohegan Tribe's commitment to growing South Korea's travel, tourism and workforce development goals, while securing the generational sustainability of the Mohegan Tribe."
Kevin Suh, EVP Themed Entertainment for Paramount says, "Paramount is proud to announce Korea as one of the first locations for a world-class Paramount branded theme park. Paramount looks forward to its partnership with Inspire and to be part of one of the world's premiere entertainment destinations at Inspire."
"We are pleased to have the major global force in entertainment, Paramount, on our impressive and growing list of strategic partners for Project Inspire," said Mario Kontomerkos, Chief Executive Officer for Mohegan Gaming and Entertainment. "Aligning with highly sought after and recognized brands with mutual goals is a key component to the creation of the world's first true integrated entertainment resort."
Phase 1A of Inspire's multi-phased development on just over 420 acres (1,700,000m2) of Incheon Airport's 1,079-acre (4,367,000m2) IBC-III parcel of land includes:
A 5-star resort hotel with over 1,250 rooms, suites and villas
A 15,000-seat state-of-the-art concert and sports arena
Casino space offering 150 table games and 700 slots/electronic games
A hemispherical dome featuring over 48,000 square-feet (

4,500m

2) of climate-controlled indoor pool space with rides, dining and retail
Approximately 204,000 square-feet (

19,000m

2) of conference and convention space including the largest hotel ballroom in Incheon/

Seoul

at 60,460 square-feet (

5,617m

2)
Groundbreaking is scheduled for

May 2019

and official opening planned for 2022
Inspire's phase 1B includes the over 99-acre (404,000m2) Paramount Picture-branded theme park with connecting entertainment and retail village scheduled to open in 2025. Building upon the anticipated success of the two major phased openings, Inspire's presence in the region will contribute to South Korea's national economic development through job creation and the introduction of new tourism around Incheon Airport, a Northeast Asian hub airport, driving the growth of the country's domestic tourism industry in terms of both quality and quantity.
About Inspire Integrated Entertainment Resort:
Inspire Integrated Entertainment Resort (Inspire) is multibillion-dollar multi-phase integrated entertainment resort project in Incheon, South Korea currently under development by Inspire Integrated Resort Co., Ltd., an affiliate of Mohegan Gaming & Entertainment, and is headquartered in Incheon, South Korea. Inspire will be the first true integrated entertainment resort with a comprehensive set of family-based offerings. Slated to open in 2022, phase IA will feature over 1,200 5-star guest rooms, over 63,000m2 of dining, retail and entertainment options, a 15,000-seat state-of-the-art concert and sports arena, a foreigner-only casino offering 150 table games and 700 slots/electronic games, a 4,500m2 hemispherical domed climate-controlled indoor pool space and water park and 19,000m2 of conference and convention.  Inspire's phase1B 404,000m2 Paramount Pictures-branded theme park is estimated to open in 2025.
About Paramount Pictures Corporation:
Paramount Pictures Corporation (PPC), a global producer and distributor of filmed entertainment, is a unit of Viacom (NASDAQ: VIAB, VIA), a leading content company with prominent and respected film, television and digital entertainment brands. Paramount controls a collection of some of the most powerful brands in filmed entertainment, including Paramount Pictures, Paramount Animation, Paramount Television, Paramount Players, MTV Films, and Nickelodeon Movies. PPC operations also include Paramount Home Media Distribution, Paramount Pictures International, Paramount Licensing Inc., and Paramount Studio Group.
About Mohegan Gaming & Entertainment:
Mohegan Gaming & Entertainment (MGE) is a master developer and operator of premier global integrated entertainment resorts, including Mohegan Sun in Uncasville, Connecticut and Inspire in Incheon, South Korea. MGE is owner, developer, and/or manager of integrated entertainment resorts throughout the United States, including Connecticut, New Jersey, Washington, Pennsylvania, Louisiana, Northern Asia, and beginning in 2019 Niagara Falls, Canada. MGE owns and operators Connecticut Sun, a professional basketball team in the WNBA and New England Black Wolves, a professional lacrosse team in the National Lacrosse League. For more information on MGE and our properties, visit www.mohegangaming.com.
Source: Mohegan Gaming & Entertainment
Sega Sammy throws in hat into Japan's IR bidding ring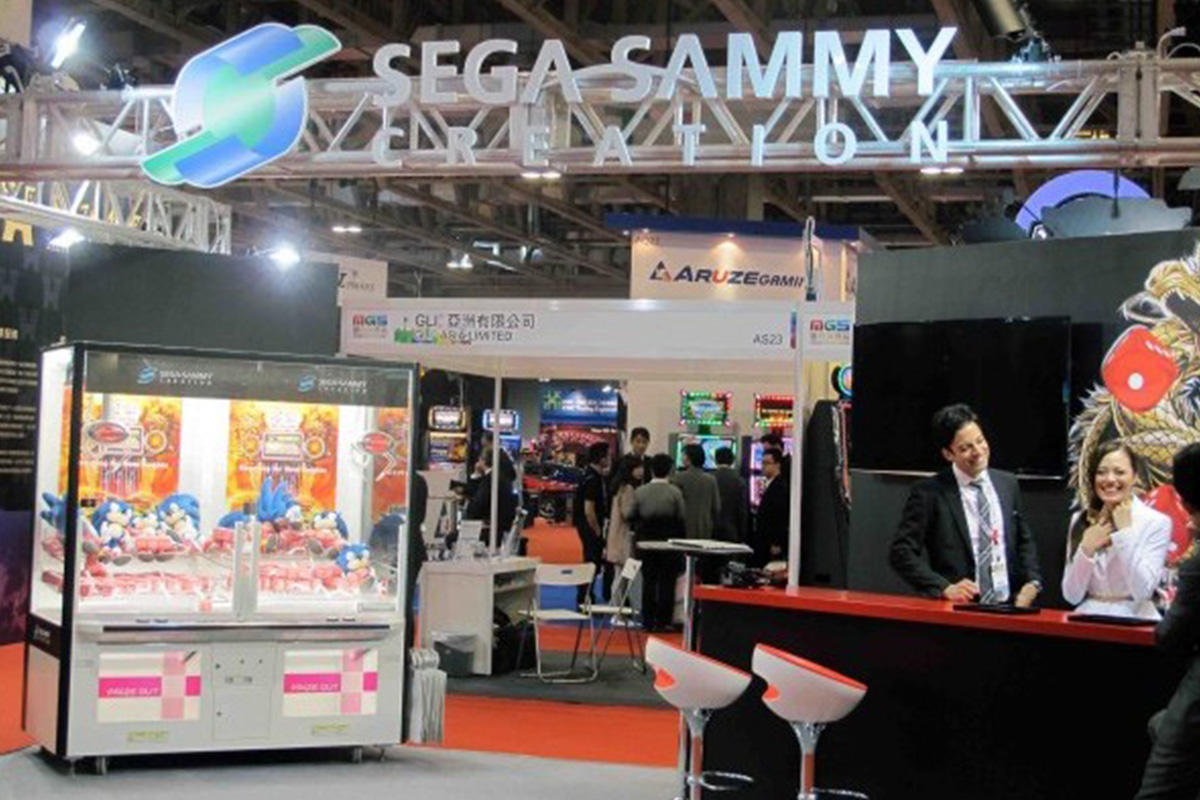 Reading Time:
2
minutes
Sega Sammy Holdings Inc., the entertainment behemoth in Japan, has entered into the bidding fray for Japan's proposed integrated resort (IR) license for operating casinos. The big Japanese is looking for the "most appropriate partner" to bid for IR license.
As per Japan's IR bill, three casinos will be allowed in the country. The venue of these licenses is not chosen yet. A bidding process will begin soon. A number of international companies planning to set shop in Japan to play a part in the gaming revolution in Japan. Sega Sammy expects the bidding process to "commence in 2019 at the earliest and in 2020 at the latest."
"We would prepare for formulating plans in line with such timing," including announcing partners, said the company.
Sega Sammy has mentioned previously it was "accumulating know-how" in resort management via its investment in South Korean foreigner-only casino resort Paradise City.
In October, Sega Sammy's chairman and group chief executive Hajime Satomi said such knowledge would set the brand in good stead for its strategy of investing in other "growth businesses" including a bid for a casino resort in Japan.
Mr Satomi added that Sega Sammy was interested primarily in being a majority owner of any Japan casino project in which it participates. In that country, such schemes are known as "integrated resorts" or IRs.
In the latest presentation, Sega Sammy's management said that if the partnership with South Korean casino operator Paradise Co Ltd "becomes a big success," the Paradise City brand can be expanded "into different regions." That did not mean, however, that the group had decided to bid for a Japanese licence in partnership with Paradise Co, it added.
"For a Japanese integrated resort, we would like to find the most appropriate partner including other collaborative operators as the partnership with Paradise group has not been decided," it stated.
Japan IRs to verify identity of big money players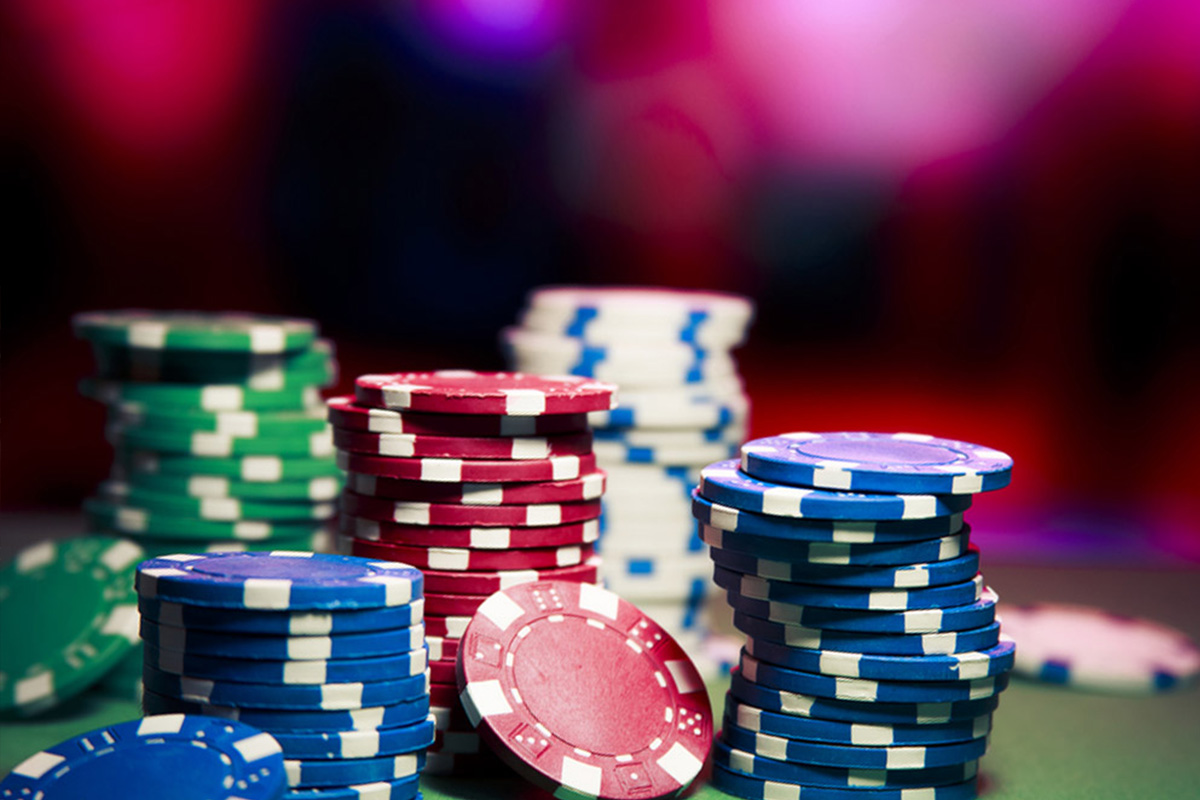 Reading Time:
1
minute
The Experts' Committee, which is setting up ground rules for the soon-to-be-launched Japanese integrated resorts, has proposed a mandatory requirement of verifying and confirming the identity of any player looking to buy chips worth JPY300,000 (US$2,650) or more. The committee also proposed that the maximum space a casino floor can occupy must be limited to 3 per cent of the total IR space. The panel also suggested a higher minimum size for hotel rooms in the nation's IRs.
The panel also wants any transactions worth JPY1 million (US$8,830) to be reported to the Casino Management Committee—the IR oversight committee to be established next year.
The Japanese government will issue its decree in 2019 laying out the specific standards for IRs based on the Act on Promotion of Development of Specified Complex Tourist Facilities Area.
Police arrest 8 persons in China for illegal online gambling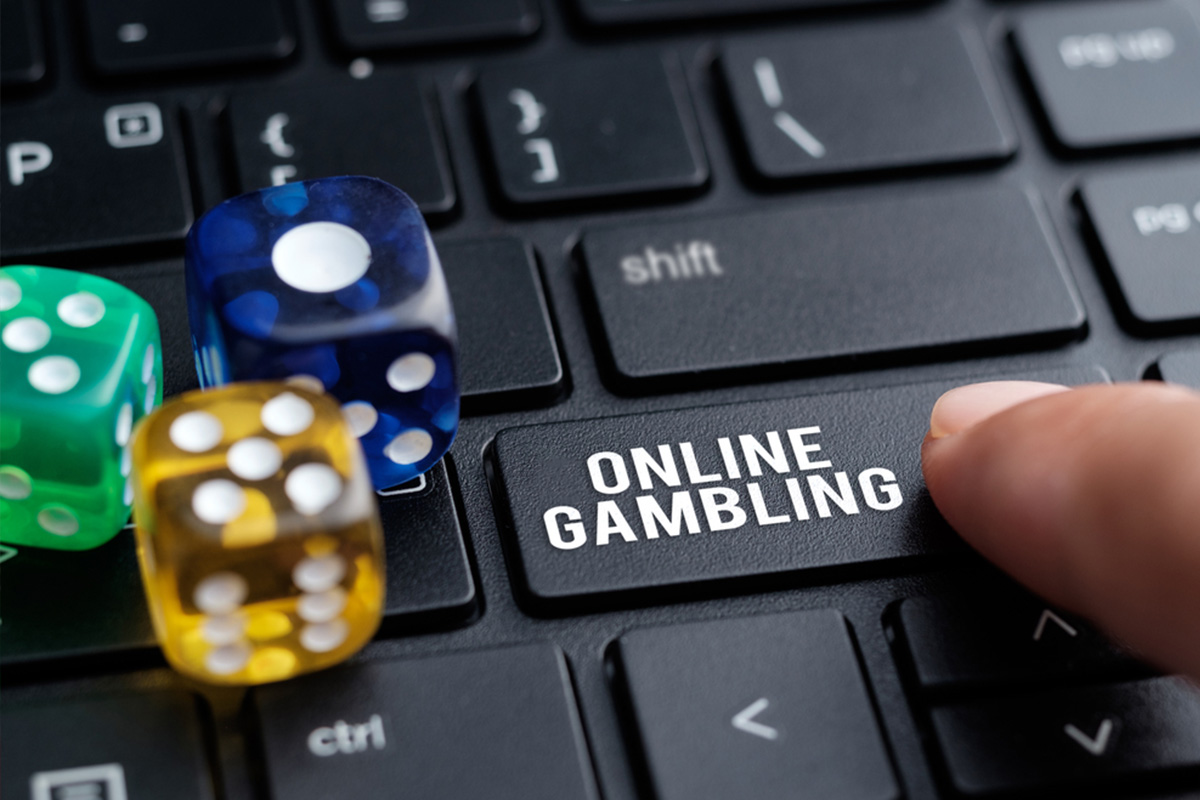 Reading Time:
1
minute
Police in Anhui Province, an eastern province in China, have nabbed eight persons in connection with alleged running of organising online gambling business. The business allegedly had about 500 gamblers and was worth 100 million yuan (around 14.6 million U.S. dollars).
The police raided the office of the online casino. The gang was conducting the operations through an instant messaging app.
The police received a tip-off from a person who allegedly lost 130,000 yuan in gambling with the group. A task group was set up to investigate the case in the city of Pingxiang in neighbouring Jiangxi Province, where the chat group organisers were based. Eight suspects were arrested as of Nov. 28. Further investigation is underway.