Cambria Hotels Brand Opens 40th Property in Hanover, Maryland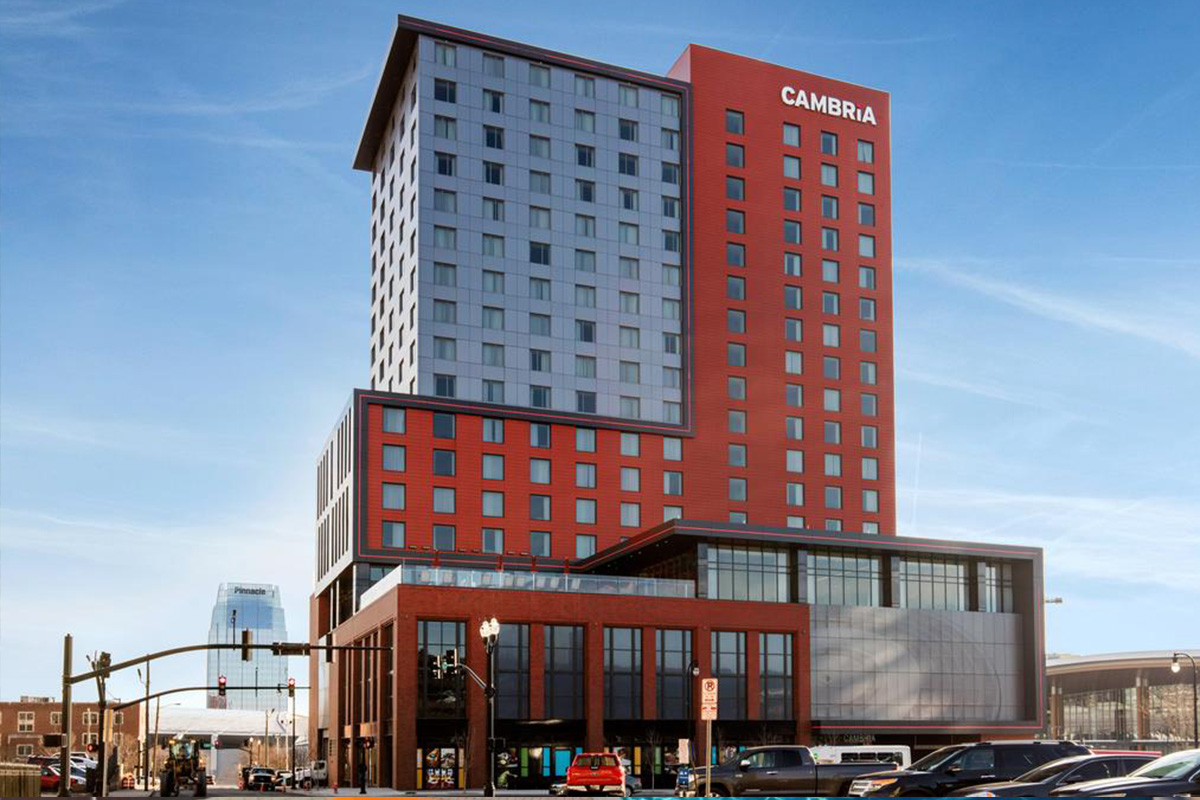 Reading Time:
3
minutes
Upscale Brand Continues Rapid Expansion in Baltimore-Washington Metro Region
The upscale Cambria Hotels brand, franchised by Choice Hotels International, Inc. (NYSE: CHH), has reached a milestone with the opening of its 40th hotel in Hanover, Md. The 122-room Cambria Hotel Arundel Mills-BWI Airport continues the brand's rapid growth in the Baltimore-Washington metropolitan region and joins three Cambria hotels currently open in College Park, Rockville, and downtown Washington, D.C. Four additional Cambria hotels are coming soon to Baltimore, Capital Heights, Ocean City, and Southwest Washington, D.C.
"In addition to the Cambria Hotels brand delivering an upscale but not uptight experience to guests, it also provides developers with a tremendous value proposition—these are the reasons why demand for Cambria continues to accelerate," said Janis Cannon, senior vice president, upscale brands, Choice Hotels. "It's especially fitting that Cambria achieve this milestone close to Choice Hotels' Rockville headquarters, where our strategy originated to expand Cambria in the most popular business and leisure destinations around the country."
Located at 7700 Milestone Parkway, the Cambria Hotel Arundel Mills-BWI Airport is situated in Anne Arundel Country, home to approximately 50,000 organizations across the government, technology, healthcare, construction, hospitality, retail, and agriculture sectors. Major employers in the area include Fort Meade, the National Security Agency, Rockwell Collins ARINC, and Lockheed Martin. The hotel is minutes away from the Arundel Mills Mall, Baltimore-Washington International (BWI) Thurgood Marshall Airport, which experiences more than 25 million passengers traveling through annually, and Live! Casino & Hotel Maryland.
The hotel features several upscale amenities that appeal to modern travelers, including:
Immersive, spa-style bathrooms with Bluetooth mirrors
Contemporary and sophisticated guest rooms, complete with modern fixtures, abundant lighting, and plush bedding
Onsite dining featuring freshly made food, local craft beer, wine, specialty cocktails, and small bites at Aerobar
Multi-function meeting space
Locally inspired aeronautical-themed design
State-of-the-art fitness center
The Cambria Hotel Arundel Mills-BWI Airport was developed in collaboration with Somerset Construction Company and USA Management II, Inc.
"Whether it's the nation's capital, the city of Baltimore, Annapolis, or the area's countless major attractions, there's no shortage of reasons to visit the region," said Neil Greenberg, COO, Somerset Construction Company. "We're thrilled to open the 40th Cambria Hotel and can't wait for business and leisure travelers alike to experience the hotel's distinct upscale experience."
About Cambria Hotels:
The Cambria® Hotels brand is designed for the modern traveler, offering guests a distinct experience with simple, guilt-free indulgences allowing them to treat themselves while on the road. Properties feature compelling design inspired by the location, spacious and comfortable rooms, flexible meeting space, and local freshly prepared food and craft beer. Cambria Hotels is rapidly expanding in major U.S. cities, with hotels open in Chicago, New York City, Pittsburgh, Washington, D.C., and Los Angeles. There are 40 Cambria properties open across the United States, and over 100 hotels open or in the pipeline in the U.S. and Canada.
About Choice Hotels:
Choice Hotels International, Inc. (NYSE: CHH) is one of the largest and most successful lodging franchisors in the world. With more than 6,900 hotels, representing more than 560,000 rooms in over 40 countries and territories as of September 30, 2018, the Choice® family of hotel brands provide business and leisure travelers with a range of high-quality lodging options from limited service to full-service hotels in the upscale, midscale, extended-stay and economy segments. The award-winning Choice Privileges® loyalty program offers members benefits ranging from everyday rewards to exceptional experiences.
Forward-Looking Statement
This communication includes "forward-looking statements" about future events, including anticipated hotel openings. Such statements are subject to numerous risks and uncertainties, including construction delays, availability and cost of financing and the other "Risk Factors" described in our Annual Report on Form 10-K, any of which could cause actual results to be materially different from our expectations.
Addendum
This is not an offering. No offer or sale of a franchise will be made except by a Franchise Disclosure Document first filed and registered with applicable state authorities. A copy of the Franchise Disclosure Document can be obtained through contacting Choice Hotels International at 1 Choice Hotels Circle, Suite 400, Rockville, MD 20850, development@choicehotels.com.
© 2018 Choice Hotels International, Inc. All Rights Reserved.
Source: Choice Hotels International, Inc.
Interblock Signs License Agreement with National Hockey League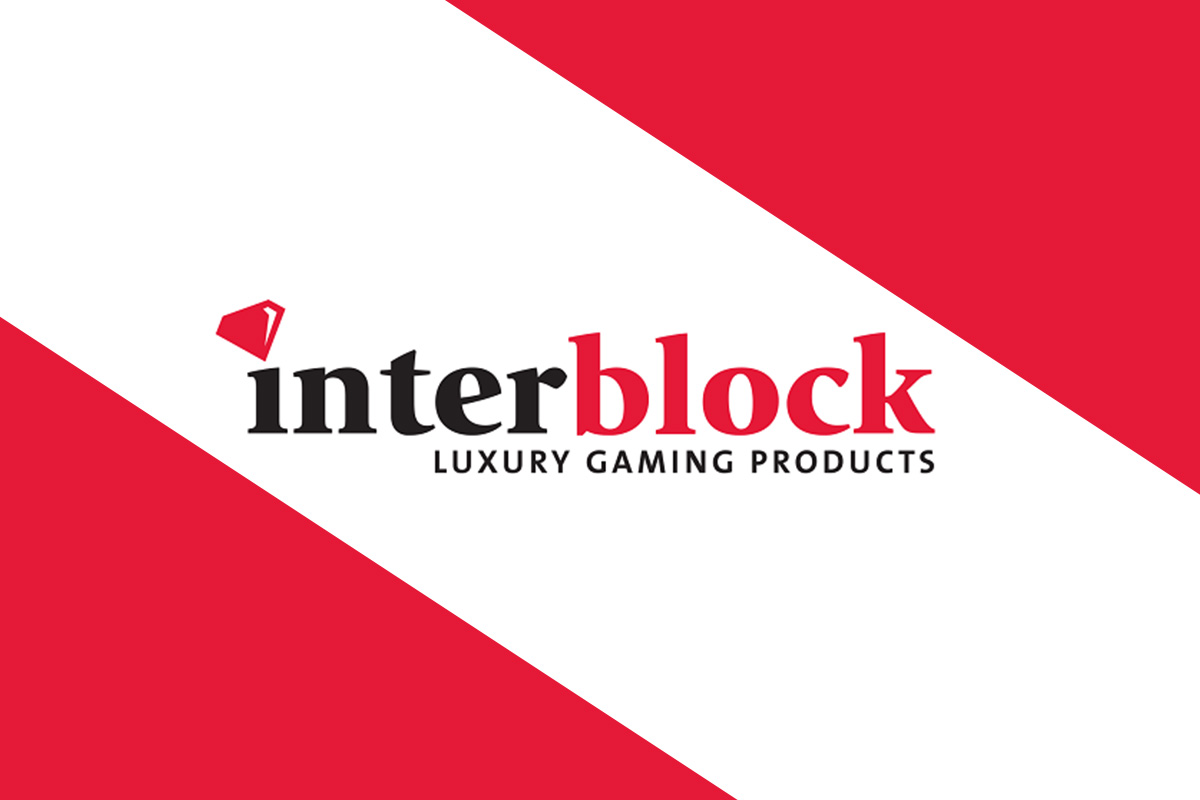 Reading Time:
1
minute
Electronic Tables Games Decorated with all 31 NHL Team Logos
Luxury gaming manufacturer and electronic table game (ETG) market leader Interblock® announced it has signed a license agreement with the National Hockey League (NHL ®) to incorporate League and Team logos into Stadium and standalone products.
John Connelly, CEO of Interblock commented "The historical synergy between sports and table game players made signing a deal with the NHL all the more exciting.  This collaboration will create a new portfolio of Electronic Table Games designed to attract a new type of patron to casino floors across North America. The NHL has given Interblock the ability to feature all 31 team logos in the design of our machines, where available, across North America.  Interblock will begin introducing the initial products in Q1 of 2020."
Gaming Regulators Seek Ban on Steve Wynn from Nevada Casino Industry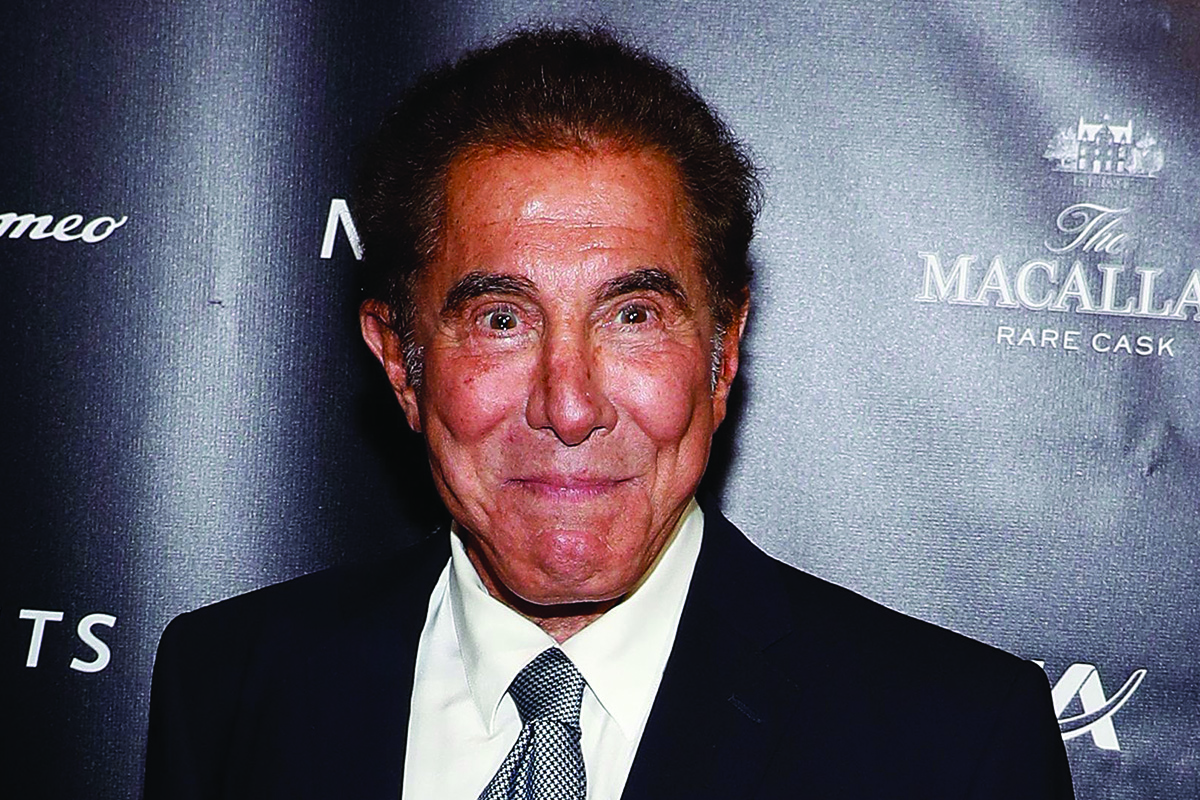 Reading Time:
1
minute
Nevada gambling regulators have filed a complaint against Steve Wynn, saying that the casino magnate's alleged sexual misconduct has damaged the industry's reputation in the state. The complaint lists multiple instances of sexual misconduct allegations that have been lodged against Wynn since January 2018.
The 23-page complaint, filed to the Nevada Gaming Commission, says Wynn is "unsuitable to be associated with a gaming enterprise or the gaming industry as a whole." Wynn has denied all misconduct allegations against him.
The move follows a $20 million fine the commission levied on Wynn's former company in February to settle allegations that former executives failed to investigate claims of sexual misconduct against Wynn by female employees. Gambling regulators in Massachusetts levied a $35 million fine on the company in April but allowed it to keep a casino license for a Boston-area resort.
An investigation by the Nevada gaming control board detailed allegations that Wynn paid hush money to multiple women who claimed he had pressured them into nonconsensual sexual relationships.
Two new speakers added to Sports Betting USA roster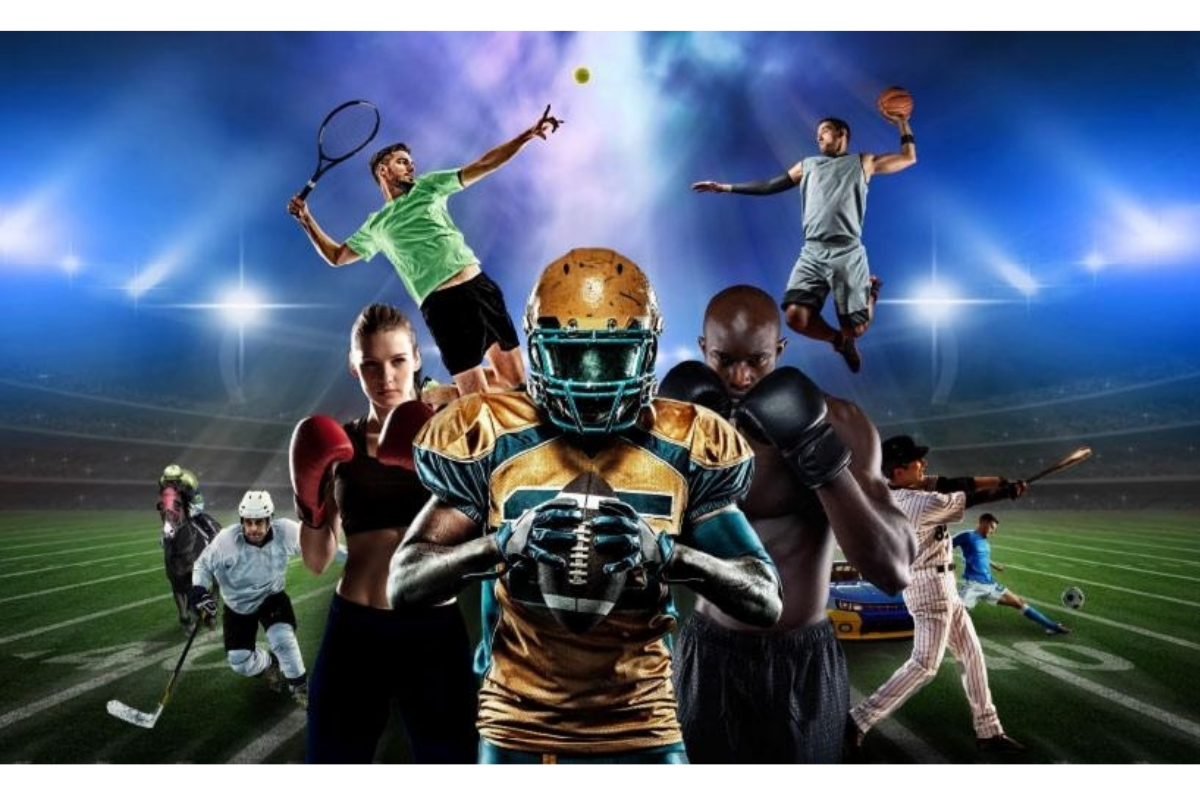 Reading Time:
2
minutes
Senator Raymond Lesniak and Jamaal Lesane set to join stellar line-up
Two new speakers are to share their knowledge with delegates at next month's Sports Betting USA conference in New York after being added to the roster.
Former New Jersey Senator Ray Lesniak and Jamaal Lesane, Senior Vice President, Legal and Business Affairs at The Madison Square Garden Company, will take to the stage on the second day the Metropolitan West.
Senator Lesniak, who was the instigator and driving force behind the legal battle that led to the repeal of PASPA, will deliver the keynote address.
Lesane is at the vanguard of venue owners looking to optimise in-stadia facilities for sports fans and will join the panel discussing the monetisation of the game day experience.
Sports Betting USA, which takes place 5-6 November and follows a one-day investor summit, will examine the opportunities and challenges of the wagering industry that has been estimated to be worth up to $150 Billion.
Event director Rory Credland believes the show, now in its third year, has a stronger line-up than ever and has become a must attend event for those with a stake in the growing market.
He added: "We're delighted to welcome another two great speakers to Sports Betting USA and are confident they will have a lot to contribute to the exchange of knowledge.
"Senator Lesniak in particular needs no introduction and is one of the main reasons we are all gathering in New York. It will be fascinating to hear his take on the way other states can follow the lead of New Jersey in the coming months."
Among the other highlights of this year's show will be a presentation by New York Senator Joseph Addabbo Jr, who will share his state's vision for sports betting as they look to include its legalisation in the 20/21 budget.
They will be joined by senior executives from leading operators, suppliers and media companies, including William Hill USA, Penn National Gaming and Sportradar, as well as representatives of sporting organisations including the NFL, NBA, NHL, MLB, MLS, PGA Tour, and NASCAR.