Las Vegas to host 2019 Esports Business Summit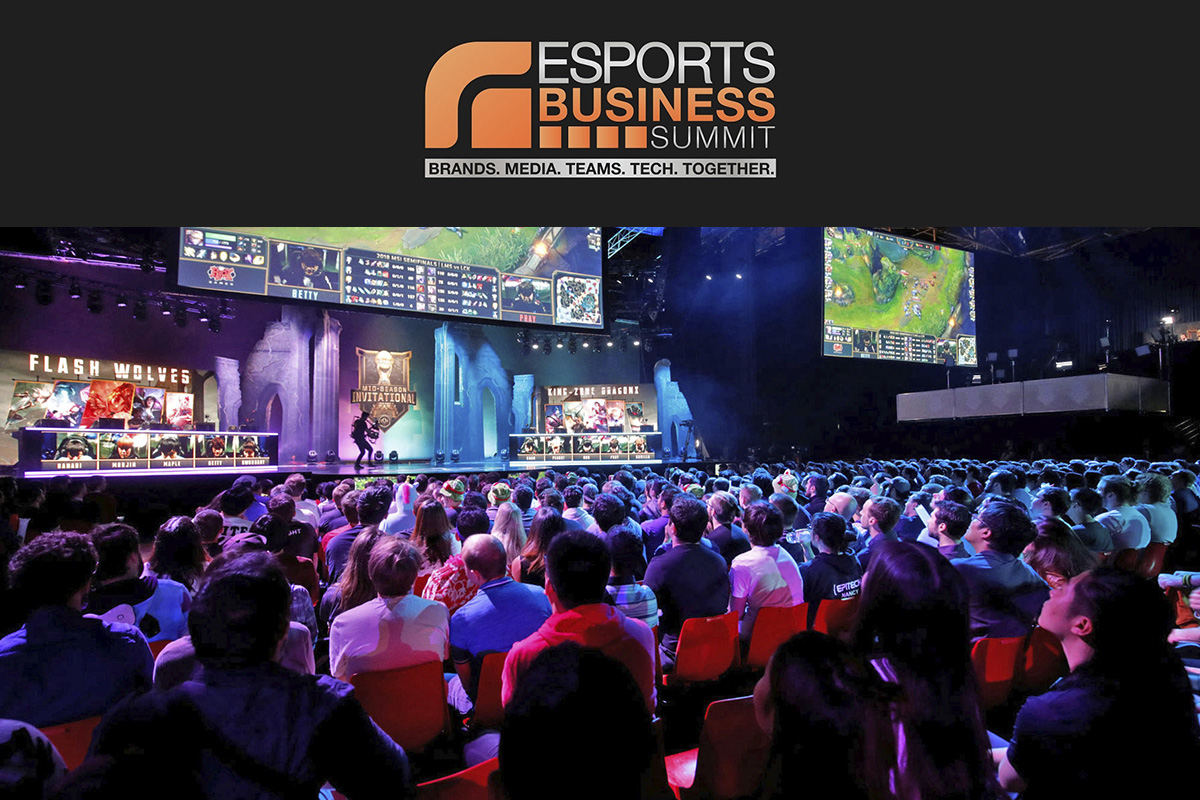 Reading Time:
2
minutes
The 2019 Esports Business Summit will take place at MGM Las Vegas on 10–12 September 2019. Access Intelligence, the driving force behind the event, and three media brands covering sports business, television and marketing, Cynopsis Sports, Chief Marketer, Event Marketer, are joining hands to conduct next year' event.
The only event in the world that connects all sectors of the esports ecosystem is the Esports Business Summit. A sample list of representation at the 2018 event includes: ESPN, FIFA, MLB, MLS, NBA, NCAA, NHL, PGA, 100 Thieves, Activision Blizzard, Alienware, Amazon, Bain Capital, Barclays, Caesars Entertainment, Dave and Busters, Dell, ELeague, ESL, Fox Sports, Goldman Sachs, Harman, Hawai'i Pacific University, HP, Hyundai, Intel, J.P. Morgan, Live Nation, Logitec, Miami Heat, Microsoft, NBC Sports, Oculus, Ohio State University, Overwatch League, Pepsico, PlayStation, State Farm, Twitch, Twitter, Riot Games, Samsung, Texas A&M and UNLV.
The Summit has a three-pronged design which includes an educational curriculum on how to profit from Esports business industry, the Tempest Awards, and unique onsite and offsite networking. Two charity events which held in the 2018 summit took attendees offsite to Axe Monkeys, Esports Arena Las Vegas at the Luxor, The Pokergo Studio at the Aria Resort & Casino and Top Golf.
Esports Business Summit 2019 registration is now open and at discounted rates for a limited time. The full 2019 programme will be released in early Summer 2019. Tempest Awards Call for Entries will open in Spring 2019.
About Access Intelligence:
Access Intelligence is a privately held, b-to-b media and information company headquartered in Rockville, MD, serving the marketing, media, PR, cable, healthcare management, defense, chemical engineering, satellite and aviation markets. Leading brands include PR News, Ad Exchanger, AdMonsters, Cynopsis, Cablefax, Folio:, Event Marketer, LeadsCon, Chief Marketer, Defense Daily Network, AviationToday, Studio Daily; Power, and Via Satellite. Market-leading conferences and trade shows include LeadsCon, AdMonsters OPS and Publisher Summits, The Folio: Show, Experiential Marketing Summit, SATELLITE 2018, OR Manager, LDC Gas Forums, Clean Gulf, and Electric Power.
About Cynopsis:
Cynopsis and Cynopsis Sports are read by more than 100,000 executives in sports and television in over 58 countries. Cynopsis eSports offers exclusive Q&As, expert data insights, the top business stories of the week, hot trailers and coming events in order to connect the dots for the gaming industry, brands, technology, media and audiences.
About Chief Marketer:
Chief Marketer's 200,000 annual readers and attendees come from all marketing functions and levels at consumer package goods & manufacturing, retail, media & entertainment, financial, business services, hi-tech, as well as travel & hospitality companies, and the agencies that serve them.
About Event Marketer:
Event Marketer serves the information needs of strategic brand-side event marketers and agency executives across the spectrum of face-to-face marketing. EM's portfolio includes the flagship magazine, EM Buzz enewsletter, the annual Experiential Marketing Summit executive conference, the Ex Awards, the annual EventTech technology conference and Experience Design & Technology Awards and more.
Huami Becomes McLaren Applied Technologies' eSports Wearables Partner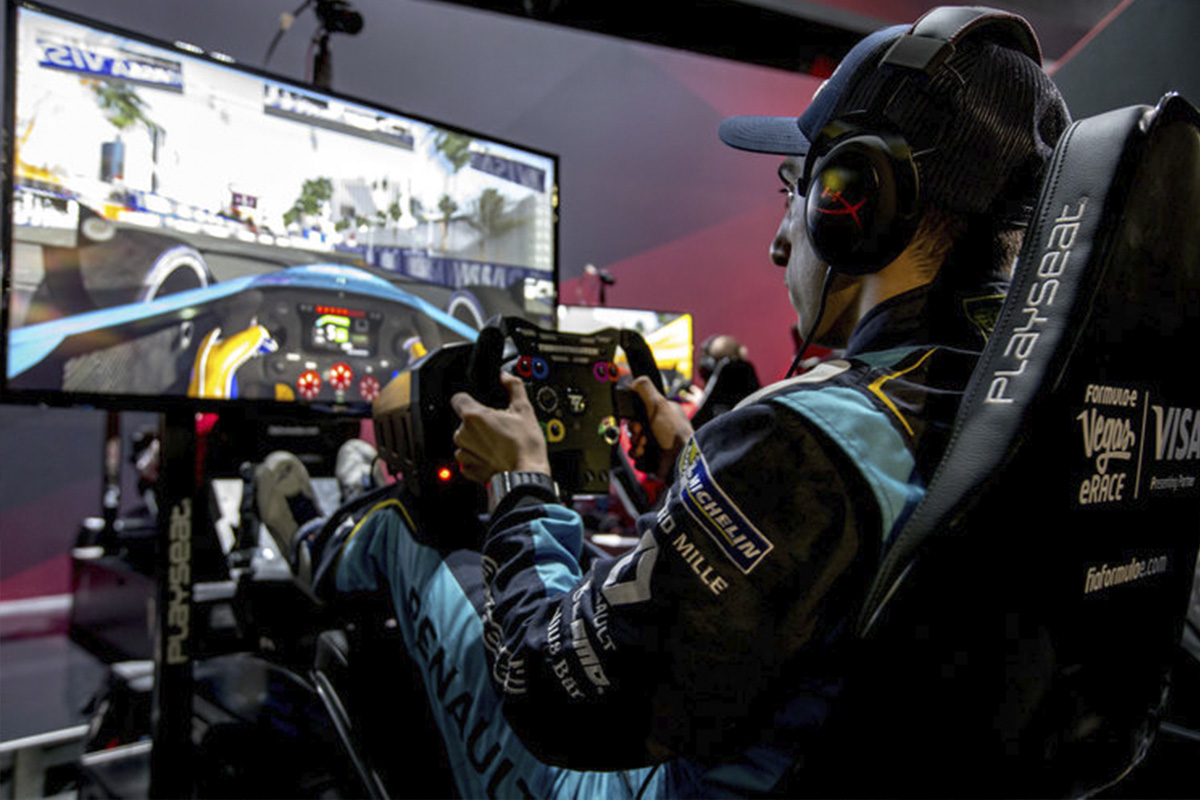 Reading Time:
2
minutes
The collaboration will see jointly developed co-branded solutions and wearable technologies
McLaren Applied Technologies announced that it has entered into a strategic collaboration with Huami Corporation, a biometric and activity data-driven company with significant expertise in smart wearable technology, to jointly develop co-branded intelligent, data-driven, customized performance optimization solutions and wearable technologies in the future.
These co-developed, co-branded products will work seamlessly with mobile applications to provide users with a comprehensive view of their biometric and activity data, particularly in relation to health and wellness-based activities and competitive esports, a market segment of growing popularity over recent years. The collaboration will explore the application of metrics-driven wearables that contribute to the optimisation of human performance in the field of racing, such as body sensors and AI technology.
The first stage of the collaboration will see Huami Partner with the McLaren Shadow Project esports competition. Huami technology will be used to help select the winner of the competition, held at the McLaren Technology Centre between January 16 – 17, 2019. The winner will be chosen from seven finalists after four days of virtual and real-world racing as well as rigorous human performance testing by McLaren Applied Technologies. Throughout the finals week, assessment sessions will include stimulus detection, central processing, physical capabilities and driving skill that will utilise biometric data collected from Huami's high-quality wearable products to evaluate human performance characteristics exhibited during the event.
Duncan Bradley, Health Unit Business Director at McLaren Applied Technologies, commented:
"This is a hugely exciting announcement for McLaren Applied Technologies. Huami is a global leader in the wearables technology space and we're looking forward to the opportunity to co-develop products as part of this long-term technical partnership. The involvement of McLaren Applied Technologies in McLaren Shadow Project is a key differentiator between our competition and others in the racing e-sports space. This offering has only been strengthened by this partnership with Huami and we're pleased to have such a trusted partner on-board to help crown our winner."
Tommy Tang, Vice President of Huami, said:
"We are excited to be working with world-leading performance design and technology solutions provider McLaren Applied Technologies and official partner to McLaren Shadow Project. We believe that this strategic partnership validates the growth potential of our high-quality wearable technology products and will help broaden our global reach. As part of our strategic collaboration, we will integrate our mutually compatible technologies to develop an innovative wearable design and create a comprehensive user experience. As a partner to McLaren Shadow Project this programme will enable Huami's devices to be used as an invaluable data source to detail compelling insights about human physical performance that works across different sectors, including wellness and e-sports."
"As part of our partnership we are honored to help determine the champion of McLaren Shadow Project, based on analysis of the biometric data collected from our premium wearable products," Mr. Tang continued. "Importantly, we look forward to jointly developing smart technology wearable products that work with mobile applications to provide users with a comprehensive view of their biometric and activity data. Jointly, we can set a new standard in delivering quantifiable and actionable human performance insights."
Mercedes-Benz and FC Köln buy stakes in SK Gaming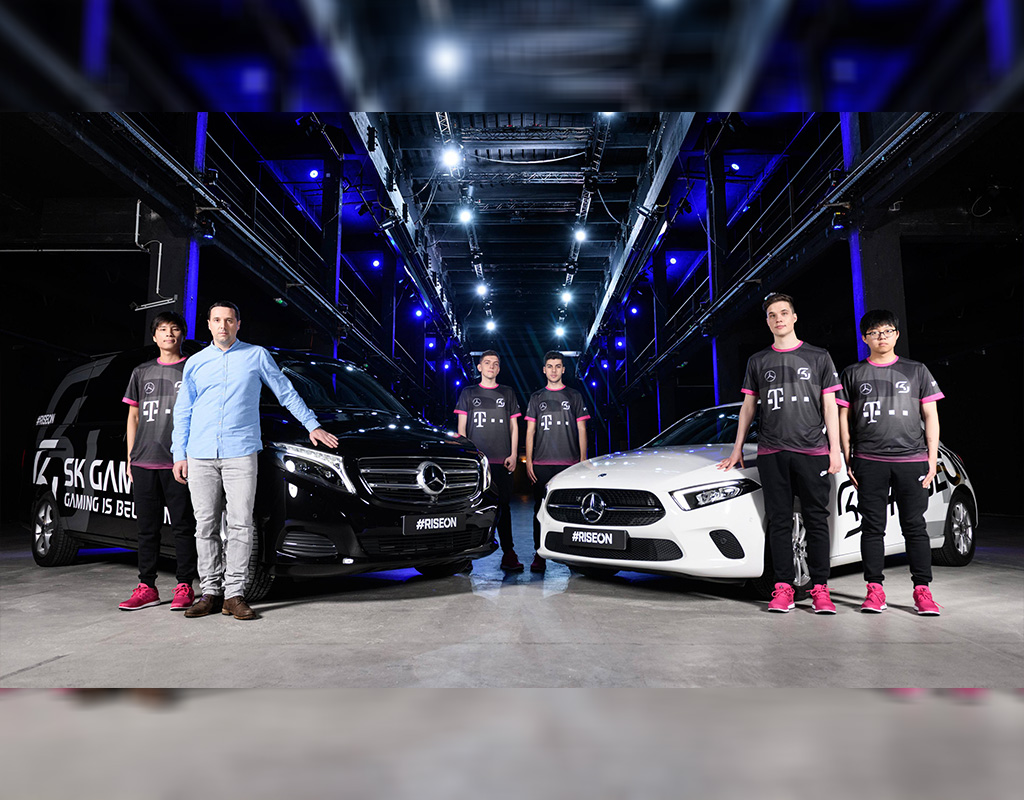 Reading Time:
1
minute
FC Köln and Daimler AG (parent company of Mercedes-Benz) have bought substantial stakes in the German multigaming organisation SK Gaming. The companies reached an agreement with ESforce, who will sell 67 per cent of its stake in SK Gaming.. According to the deal, Mercedes-Benz will appear on the front of SK Gaming's jerseys and FC Köln will have its #effzeh branding present on the sleeves.
ESforce acquired the stake in SK Gaming in September 2016, the team has recently stepped up its involvement in League of Legends as it became one of the new teams to join the franchised League of Legends European Championship (LEC). A move which undoubtedly made the organisation more attractive to investors. ESforce stated that this sale will allow them to focus on its other organisation Virtus.pro.
In a statement, ESforce said: "We are glad to have reached a deal with Daimler AG and FC Koeln. Such a major acquisition deal on the esports market is a showcase of not only our partners' sincere motivation to contribute to the development of global esports but also SK Gaming's remarkable performance throughout the years, which has made this brand one of the most well-recognised and beloved by esports fans around the world.
FC Köln has an existing partnership with SK Gaming which began in early 2018.
ESforce went on to add: "As the leading esports holding and one of the key market players worldwide, we strive to keep pace with the development of the global esports industry and act in accordance with all international regulations, among which the World Esports Association's multiple team ownership rules. Together with other global esports organisations, we will continue to support and bolster esports as well as adhere to highest international standards."
Chris Park joins eSports organisation Gen.G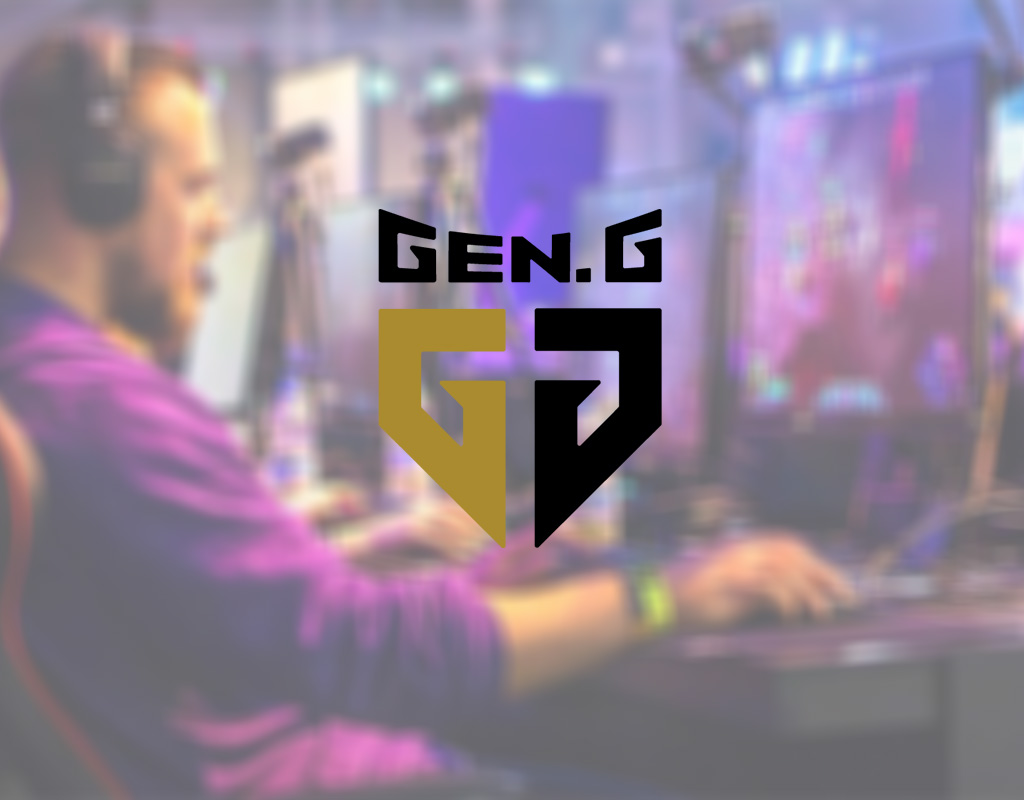 Reading Time:
1
minute
MLB executive vice president Chris Park has joined the South Korea-based eSports organisation Gen.G its new chief executive officer.
Park has been serving as EVP of products and marketing, managing digital product development, marketing, and international business development at MLB.
His main responsibilities at Gen.G are will be crafting and leading the day-to-day execution of Gen.G's strategy alongside Gen.G co-founder Kevin Chou. As part of the c-suite mixup, Chou will assume the role as executive chairman.
"I can't express how thrilled I am about this new journey into the esports world with Gen.G," said Park, in a statement. "Having spent years with a traditional sports league, it was evident that competitive gaming was booming—well now it's here and here to stay. I look forward to continuing to build an esports powerhouse in Gen.G, especially here in the US and specifically LA."
Park will relocate from New York City to Gen.G's U.S. headquarters in Los Angeles. But his onboarding will be in Seoul, South Korea at the team's Asian headquarters as part of his onboarding.