SBTech announced as Lanyards Sponsor at Prague Gaming Summit 3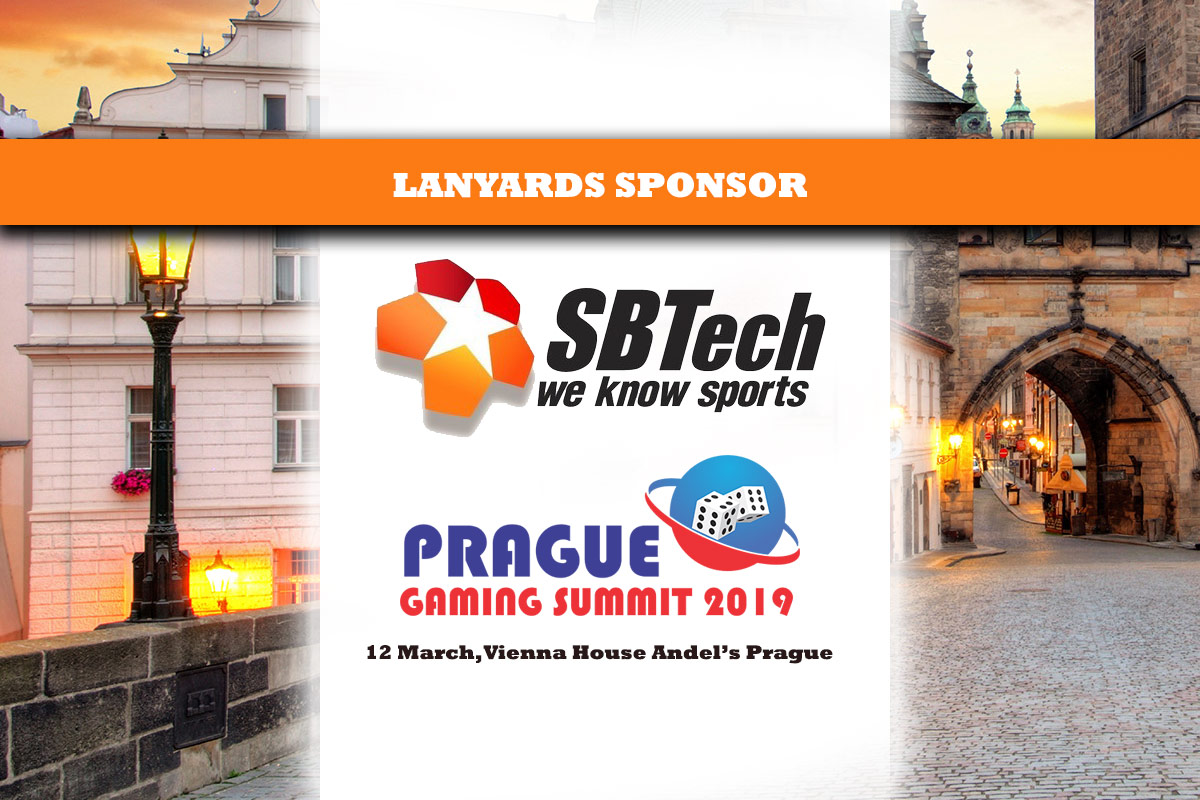 Reading Time:
2
minutes
We are honored to announce the support of SBTech as Lanyards Sponsor at the 3rd edition of Prague Gaming Summit.
The conference is held on a yearly basis and it is a "must-attend" gathering for all industry shareholders who are looking for top quality learning and networking having the online and land-based gambling industry in focus.
Prague Gaming Summit offers the opportunity for both new companies and veterans, to learn about industry insights and compliance update, while also being part of a group that is at the forefront of the gambling industry in the Czech Republic, Slovakia, Poland, Austria, Switzerland, Germany, and Liechtenstein.
The Summit will approach all regulatory and compliance related aspects of the mentioned markets and will also highlight some trending topics such as the relationships between Regulators, Operators – Affiliates, MasterCard's new requirements for Online Merchants (CFD, FX, Gaming, Crypto), understanding millennials (with emphasis on eSports, Daily Fantasy Sports an Virtual Sports), outsourcing for gaming companies, IT security, AML, KYC, CSR.
"We are really excited about organizing and hosting the third edition of Prague Gaming Summit, which will include the introduction of new panel formats and presentations. We are also proud to have the ongoing support of many of the sponsors that have been with us from day one! SBTech is among these companies and we are very excited about this new partnership!" stated Zoltán Tűndik, Head of Business at European Gaming Media and Events.
SBTech is an award-winning global leader in omni-channel sports betting and gaming technology, powering the world's largest operators, state lotteries, land-based casinos, and horse racing companies.
Founded in 2007, and with more than 1,100 employees in nine global offices, SBTech has developed the industry's most powerful, innovative, data-driven online sports betting and casino platform, serving licensees in more than 20 regulated markets.
The group supplies highly flexible and scalable omni-channel betting and gaming software solutions to clients looking for exceptional configurability, differentiation, and the quickest route to market, complemented by proven business intelligence and reporting capabilities.
Supported by unrivaled expertise in trading and risk management, acquisition and CRM, and the highest standards of regulatory compliance, SBTech's partners consistently achieve rapid growth, enhanced brand loyalty and record revenues.
For more information, visit: www.sbtech.com
Don't miss out on this exciting opportunity to meet the team at Prague Gaming Summit 3 and discuss collaboration possibilities! You can Register here or View the Agenda
As mentioned above, the conference will focus on several topics among which the use of AI in the sports betting industry related Big Data and in Responsible Gambling.
The program will also include a very important IMGL MasterClass that will aim to share the latest insights by the International Masters of Gaming Law experts about advertisement banning.
Full details about the event can be found on the official event website: www.praguegamingsummit.com
European Gaming Congress merges with CEEGC to discuss 2020 in pioneering free event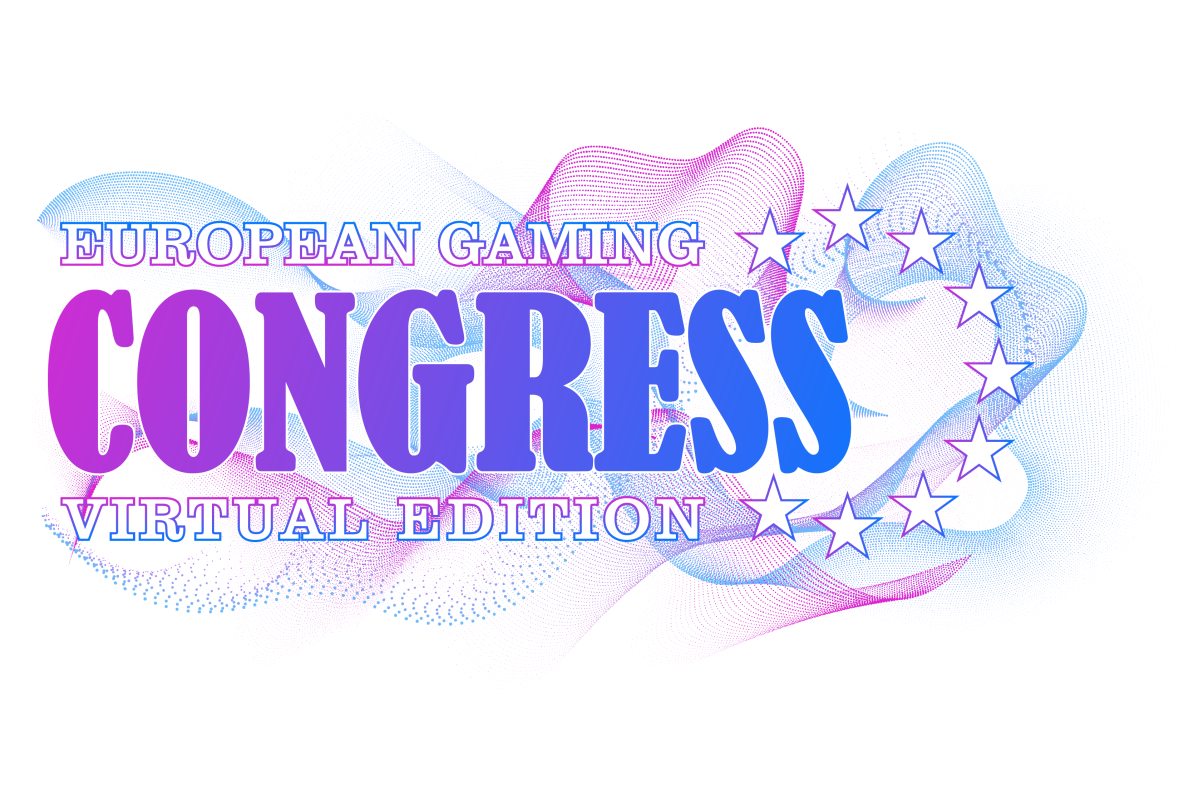 Reading Time:
2
minutes
Hipther Festival sets its sights on bringing together gaming, AI, fintech and blockchain
We are set to merge our two key conferences this year into a week-long digital extravaganza.
With the virtual edition of the European Gaming Congress 2020 taking place between Tuesday 6th and Wednesday 7th October, delegates will also be granted free access to the wider Hipther Festival taking place throughout the week from Monday to Friday, encompassing the fintech, blockchain and AI crossover.
Billed as Europe's largest gaming compliance meeting of the year, the virtual European Gaming Congress will bring together EU / EEA and Balkan heavyweights to discuss the continent's latest developments.
The two-day speaking track will be joined by representatives including the Maltese, French and Austrian regulators, as well as Altenar, Betano Stoiximan, Altenar, Nsoft, Focus Gaming News, Vixio, EGT interactive and Rombet.
While previous digital events for the gaming industry this year have focused heavily on networking and virtual booths, Zoltan Tuendik, Head of Business at European Gaming Media and Events has made it his priority to bring a fresh approach that revolves around interactive discussions.
He added: "We know that virtual / digital conferences are a new thing for many – however, based on the feedback from our community, we also know the repetitive format we've seen from recent industry events needs something new.
"We believe the future of digital events is all about informative, bitesize sessions that delegates can pick and choose from to suit their working day, as well as interactivity that allows like-minded delegates and speakers to interact after sessions.
"While it is with a heavy heart that two of our headline fixtures this year will need to be postponed, we're very excited to be offering a new hybrid digital format for our community – designed to work perfectly around our industry's busy schedule."
With key sponsorship already confirmed from Altenar, Golden Race, Trustly and Nordic Gambling, delegates can find more information about the event here, as well as registering for the event at the following link.
CBET.lt announced as BADGE SPONSOR at the live edition of MARE BALTICUM Gaming Summit (Tallinn, Estonia)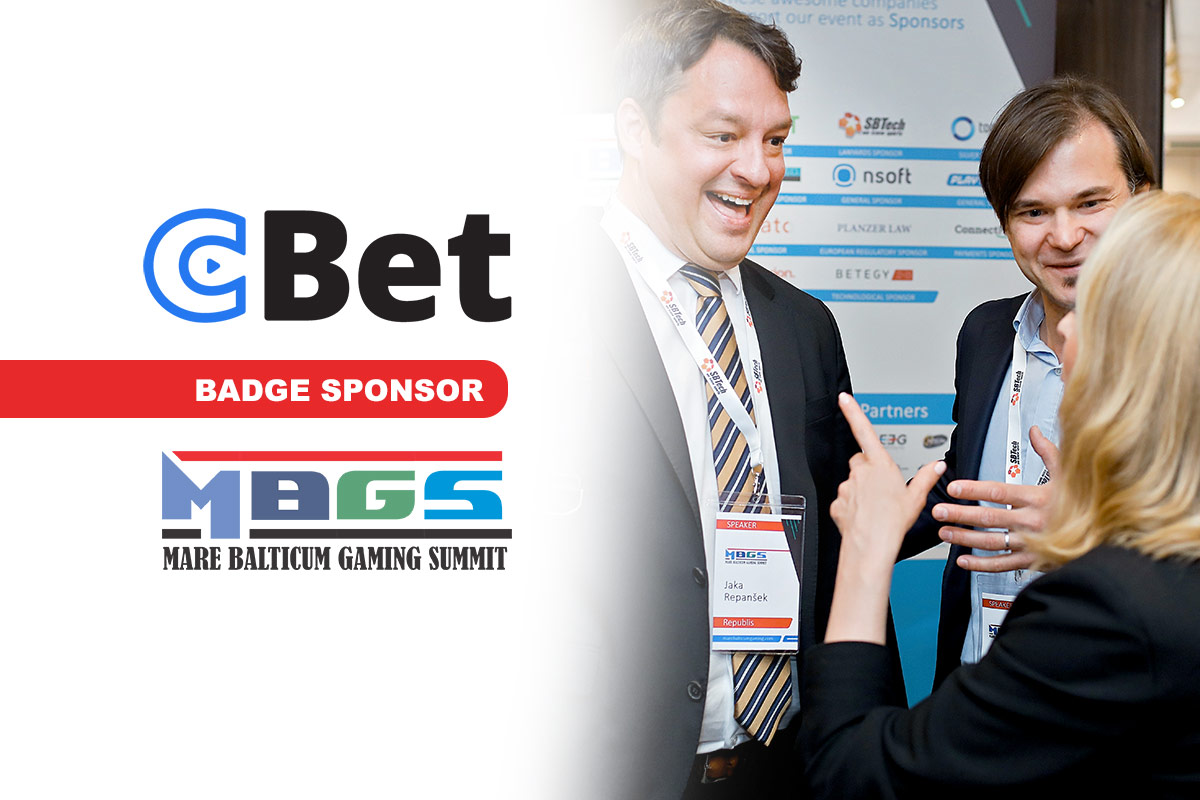 Reading Time:
2
minutes
Leading gaming operator from Lithuania to sponsor MARE BALTICUM Gaming Summit 2020.
There are just a few days left until the 3rd edition of MARE BALTICUM Gaming Summit and BSG Awards opens its doors, more precisely, on the 6th of August in Tallinn at Radisson Blu Hotel Olümpia Tallinn.
The Summit approaches all regulatory and compliance-related aspects of the Baltic and Scandinavian markets and also highlights some trending topics of the gambling industry.
We are excited to announce that the team at CBET.lt has decided to support the conference as BADGE SPONSOR.
Make sure to order your Delegate Pass or VIP Package (Delegate Pass +Accommodation) now and meet the CBET team in Tallinn!
CBet.lt – the most transparent gaming company with one of the best odds, a wide selection of casino games from Tier1 providers, and world-class customer service.
CBet has established its position in the Lithuanian market as the most known gaming brand in 2019).
Karolis Gogaitis (General Manager at CBet.lt) will join the "Market Rundown by the industry shareholders: Estonia, Latvia and Lithuania" panel discussion and represent the company at the conference.
Make sure to book your ticket now in order to avoid disappointment and also book a meeting with their team. The seats are limited and are selling out fast!
As mentioned in earlier press releases, the conference is going ahead as planned, and based on official sources, Estonia has allowed from June 1 for citizens from EU and EEA countries with a slow current spread of COVID-19 to enter the country without the requirement of a 14-day self-isolation period.
You can find more details about the Agenda here or you can register here!
Browse the official event website here: www.marebalticumgaming.com
First live gaming summit after lockdown MARE BALTICUM 2020!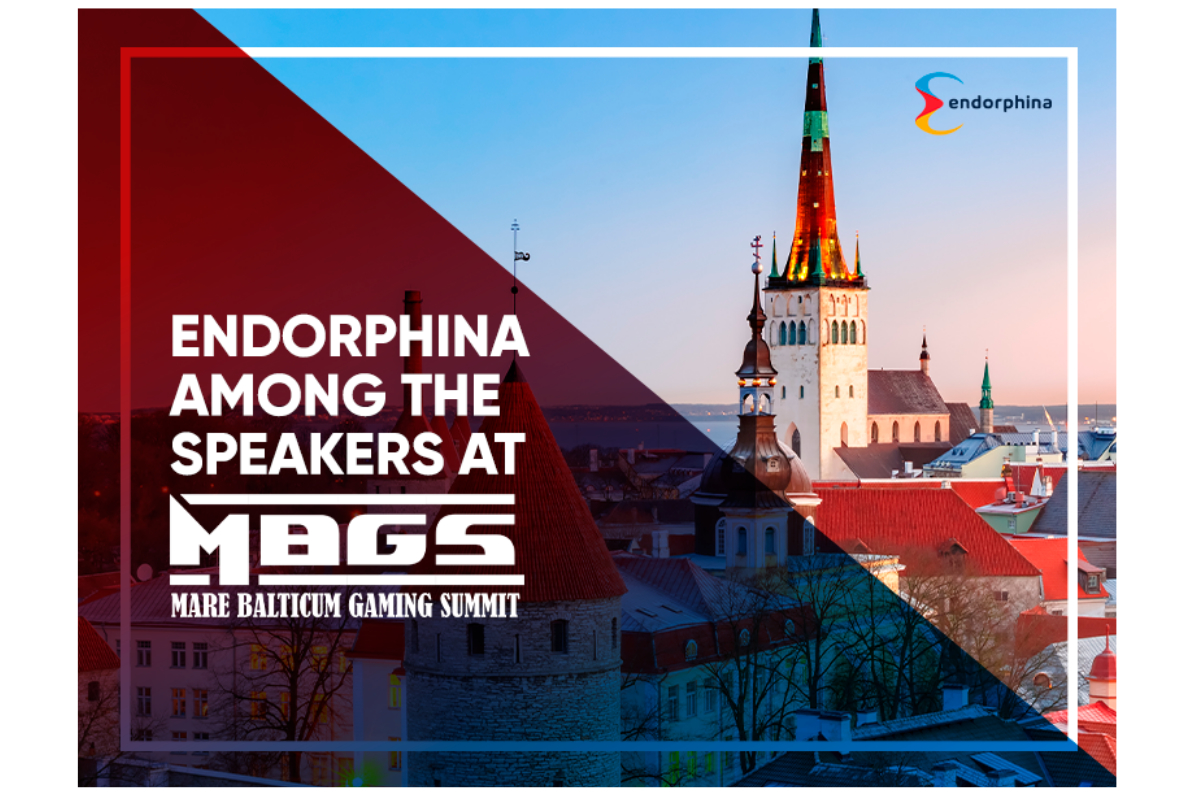 Reading Time:
2
minutes
It's that special time of the year again when MARE BALTICUM Gaming Summit brings together industry shareholders and government officials from the Baltic and Scandinavian region. This year, the summit is taking place in Tallinn, Estonia on August 6th, 2020. We can look forward to active discussions wrapped around topics such as classic sports betting, cross promotions, the Scandinavian gaming industry as a whole, and more. In 2020, the aim of the summit is to bring start-up operators to the stage and also continue the panel discussion style with at least one panelist being an operator from the market vs. gambling authority and controlling authority discussing issues and changes in the market.
At the discussion panel, there will be a gathering of notable experts from the industry, including Jan Urbanec, CEO of Endorphina, and Jakub Kolomicenko, Head of Legal also at Endorphina, amongst many others. During the discussion, Jan will be participating in the discussion about Cross Promotions, Betting, Game Variety and More, while Jakub will present his perspective and moderate the panel on the topic of the Scandinavian gambling industry and updates from Germany.
The Swedish gambling market has been messy for some time. Sweden used to have a monopoly gambling market, where there was only state-owned companies or state-controlled companies who were allowed to provide gambling for money. With the digitalisation, the monopoly has been put out of system and Swedish customers are able to gamble via operators who are based outside of Sweden. A new legislation was required to make sure that those who have applied for a license and comply with Swedish regulations will be able to be presented at the Swedish market.
Head of Legal of Endorphina Jakub Kolomicenko shares: "After a long break, I cannot wait to be back in the conference circle. The recent development has been hectic and in the name of COVID-19, the industry has adopted quite a few regulations to protect players. One of the most controversial regulations is in Sweden. And this is exactly what we will be focusing on with my panelist of well-recognised experts."
The unfortunate cancelation of most sports events had an obvious effect on betting operators, although, the companies that diversified with their product offerings did manage to mitigate losses. It will be interesting to hear different perspectives on this issue and how other operators have been managing this situation.
CEO Endorphina Jan Urbanec shares: "It feels great that we are getting back on the road!
Thanks to Mare Balticum's event, we can strengthen our current business connections and make news ones. My participation in the panel focuses on the cross promotions of casino games, alongside a team of long-term industry professionals. This will be something that I will definitely deeply enjoy. Looking forward to sharing some inside industry knowledge and absorb some as well."
As usual, the MARE BALTICUM 2020 summit will provide its attendees with the perfect networking opportunity for everyone in the gambling industry. Sales manager of Endorphina Valeriya Nasypova, who is responsible for the Scandinavian and Baltic markets will also be presented at the Summit. Will you be there to absorb the latest insights and discuss the trending topics of 2020 in person? Mark your calendar for August 6th 2020 in Tallinn, Estonia and meet Endorphina delegates there!
Want to learn more about the event? Be sure to visit https://marebalticumgaming.com. To learn more about Endorphina, the leading online slots gaming provider, check out their website at https://endorphina.com