GiG Games launches third game- Fruit Slot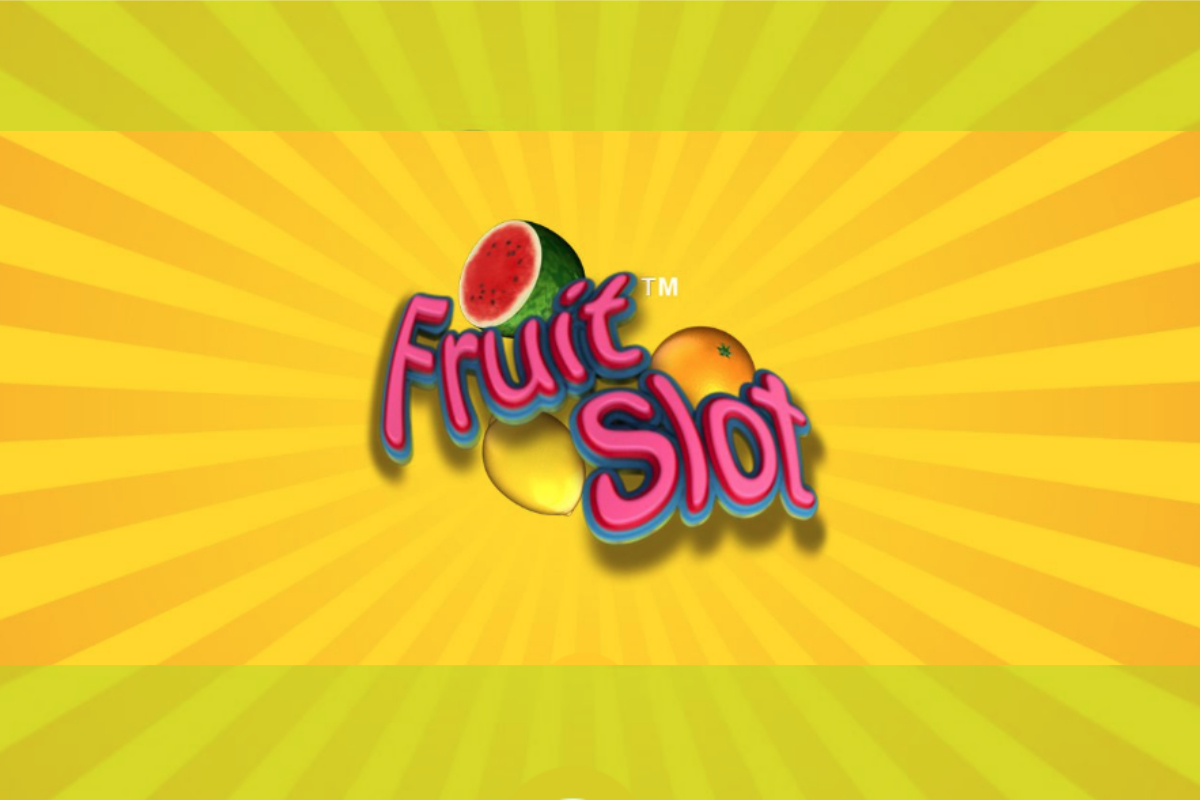 Reading Time:
2
minutes
Gaming Innovation Group Inc. (GiG) has launched its third and latest in-house developed game 'Fruit Slot™'.
Mathias Larsson, managing director of GiG Games, says: "Following the success of our first two games we are now releasing a very unique game called Fruit Slot™. We believe that a strong casino game portfolio has to consist of some innovative content and this game for sure lives up to that philosophy."
Fruit Slot™ is a roulette-inspired video slot set up in a classic Asian arcade, complete with all the glossy surfaces, bright colours, ringing and blinking you would expect. The game is easy to learn, allows the player to choose which symbols to bet on and how much to bet on each. Payouts on winning symbols range from 2x to 100x, making a €10,000 win possible (at the max bet of €100). The game has an RTP% of 96.85%. This is a fresh step away from the reel-based video slot, and towards innovative gameplay.
Kevin Corti, head of product at GiG Games, says: "Fruit Slot™ provides players with a very different take on the typical slot machine gameplay experience. It is fast-paced, colourful and loud. The game's Asian origins are plain for all to see. It has a lot of character. We focused on the mobile experience, and the result is a game that is extremely playable anywhere, anytime."
About Gaming Innovation Group (GiG):
Gaming Innovation Group Inc. is a technology company providing products and services throughout the entire value chain in the iGaming industry. Founded in 2012, Gaming Innovation Group's vision is 'To open up iGaming and make it fair and fun for all'. Through its ecosystem of products and services, it is connecting operators, suppliers, and users, to create the best iGaming experiences in the world. Gaming Innovation Group operates out of offices in St George's Bay, Malta and is listed on the Oslo Stock Exchange under the ticker symbol GIG.
NSoft`s Next Six enhances Balkan Bet's Mobile app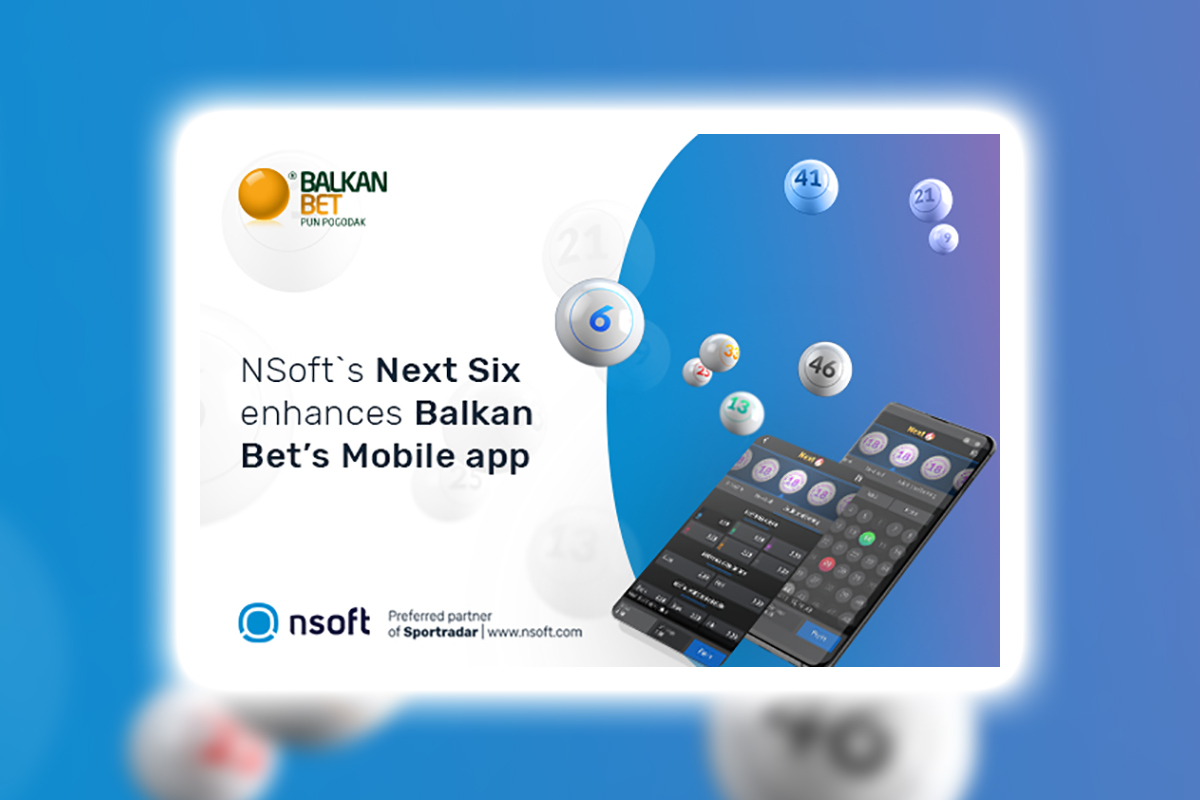 Reading Time:
2
minutes
Serbian Balkan Bet has extended the existing offer of virtual draw-based games. The players using Balkan Bet´s mobile app are now able to enjoy in Next Six.
Next Six enables players to bet which numbers will be drawn from the drum throughout the whole round providing the game with the characteristics of live betting – what makes it even more entertaining to the players. In combination with the channel of release – a Mobile app for Android – Next Six brings the joy of game and thrill of winning to the players. The players have a betshop in the palm of their hand.
"Balkan Bet and NSoft have long-lasting and successful cooperation behind numerous implemented products and projects. They have been using almost full NSoft's product portfolio palette which includes omnichannel solutions for Sportsbook – In Play and Pre-Match betting together with Virtual Draw-based Games and Virtual Race Games. Balkan Bet was actually one of the first betting companies to introduce NSoft's Mobile App Solution and offer it to its players. They constantly tend to enrich the offer with new features and products which keeps them way ahead of the competition raising the player hospitality and providing an advanced player experience. Working with Balkan Bet provides NSoft with a powerful platform to showcase its products to the end users and the mutual cooperation based on trust provides us with valuable market feedback." commented Dalibor Ostojić, Regional Sales Manager.
Draw-based games have made a long journey from manual to its virtual version. The virtualization has boosted this type of game in sense of speed and visual presentation making it become an essential type of game for every betting company.
Find out more on NSoft´s offer – book a meeting with NSoft´s Sales team or contact us directly at sales@nsoft.com.
About NSoft:
NSoft is an award – winning internationally recognized software solutions provider for the gaming and betting industry. The company has more than 200 employees and 100 companies as its customers, operating in 35 countries. Its product portfolio includes turnkey solution for managing betting business, retail and omni-channel solutions, virtual sports betting, sportsbook and draw based games.
Our unique approach to customers and creative software solutions positioned us as one of the top providers of innovative products for the gaming industry. We understand that strong and long-term partnerships are essential for further development, so we joined forces with the world's leading sport data provider – Sportradar.
It is NSoft's mission to provide betshop owners with powerful and visually appealing platform, amazing virtual games, and data-packed sportsbook, and help them grow their business.
NSoft announced as GENERAL SPONSOR at MARE BALTICUM Gaming Summit 2019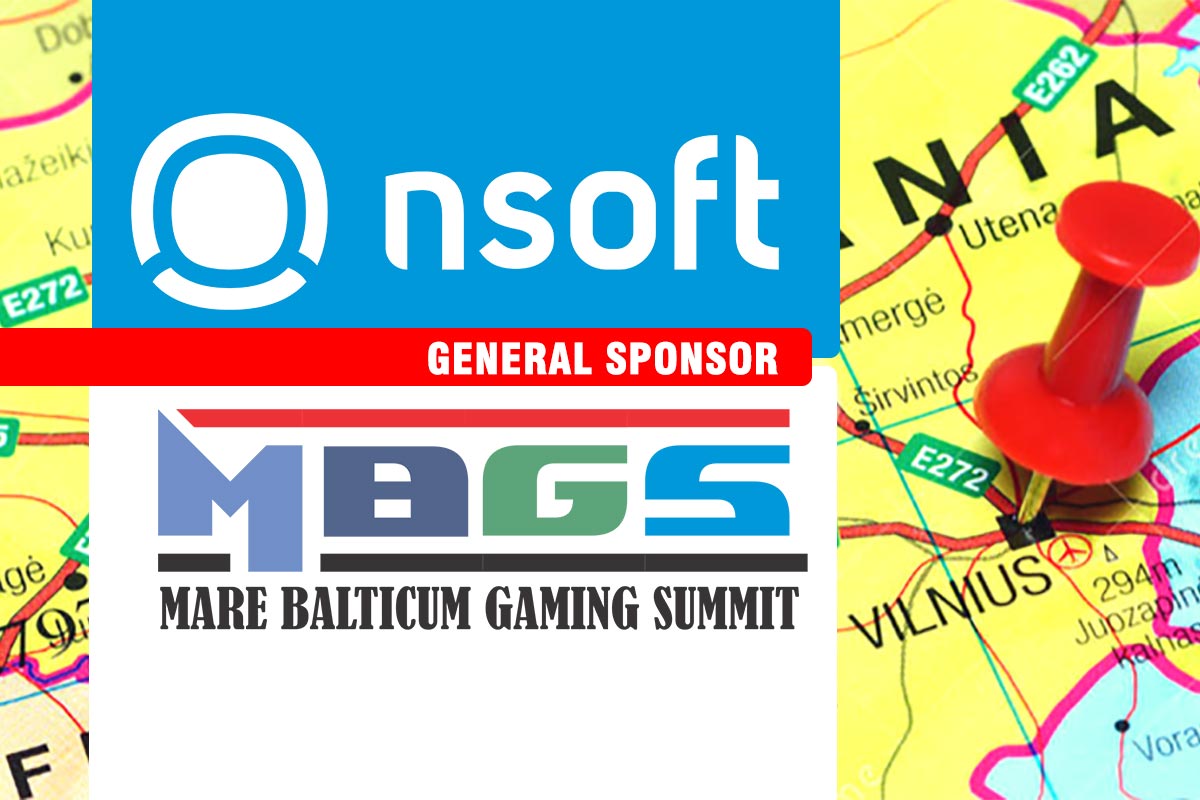 Reading Time:
2
minutes
MARE BALTICUM Gaming Summit, also known as the Baltic and Scandinavian Gaming Summit and Awards is the leading conference in the Baltic and Scandinavian region gathering region oriented operators, software providers, and industry regulators for a full day of learning and networking.
We are excited to announce that NSoft will join the sponsors' list as General Sponsor.
NSoft is an award-winning internationally recognized software solutions provider for the gaming and betting industry. Its product portfolio includes a turnkey solution for managing betting business, retail and omni-channel solutions, Virtual sports betting, Sportsbook and Draw based games.
Do not miss the chance to meet Mr. Omerspahic during the conference or if you need more information about NSoft, contact us at info@nsoft.com or sales@nsoft.com.
MARE BALTICUM Gaming Summit will take place on the 9th of May at Radisson Blu Royal Astorija Hotel and the agenda includes compliance panel discussions about the state of the gambling industry in Lithuania, Latvia and Estonia, presented by local regulators Lolita Sumskaite (Head of Unit at Ministry of Finance, Lithuania), Signe Birne (Lotteries and Gambling Supervisory Inspection of the Republic of Latvia) and Taivo Põrk (Ministry of Finance, Estonia).
Among the compliance panel discussion, the agenda also includes a special IMGL MasterClass™ which is titled as "It's Hot in the Nordics: IMGL Mega-Panel" and will stress on regulatory Trends, IP blocking and payment blocking in Scandinavia. Among experts of the MasterClass, you will also find the Danish regulator, Birgitte Sand (Director of the Danish Gambling Authority), Rolf Sims (Public Affairs Manager for Kindred Group in Norway and Board Chairman of the newly formed Norwegian Trade Association for Online Gambling Companies) and Gustaf Hoffstedt (General Secretary at the Swedish Trade Association for Online Gambling).
Tech and industry hot topics related talks include panel discussions about the future of the gambling industry, the innovations and use of CRM systems, the use of AI in the gambling industry, outsourcing, safe gambling, and the latest about AML/KYC.
Those interested in the D A CH region, will not be disappointed as the agenda once again features a compliance panel discussion about the German language speaking countries such as Germany, Austria, Switzerland and Liechtenstein, under the expert guidance of Dr. Joerg Hofmann (Partner at MELCHERS LAW).
You can Register here or View the Agenda for more details and speakers!
In 2019, the conference will include the inaugural Baltic and Scandinavian Gaming Awards which will recognize the top 21 companies in their respective categories for their hard work and commitment in the region. You can find more details about the shortlist and how you can take part in deciding the winners on the following page.
Browse the official event website here: www.marebalticumgaming.com
Make sure you take advantage of this unique opportunity of learning and networking with the gambling industry in the Baltic and Scandinavian region via the MARE BALTICUM Gaming platform which has been launched in 2018 and is committed to bringing together industry shareholders and government officials from the Baltic and Scandinavian region on a yearly base.
MGM Resorts International ranked No. 18 on Forbes' list of 500 America's Best Large Employers for 2019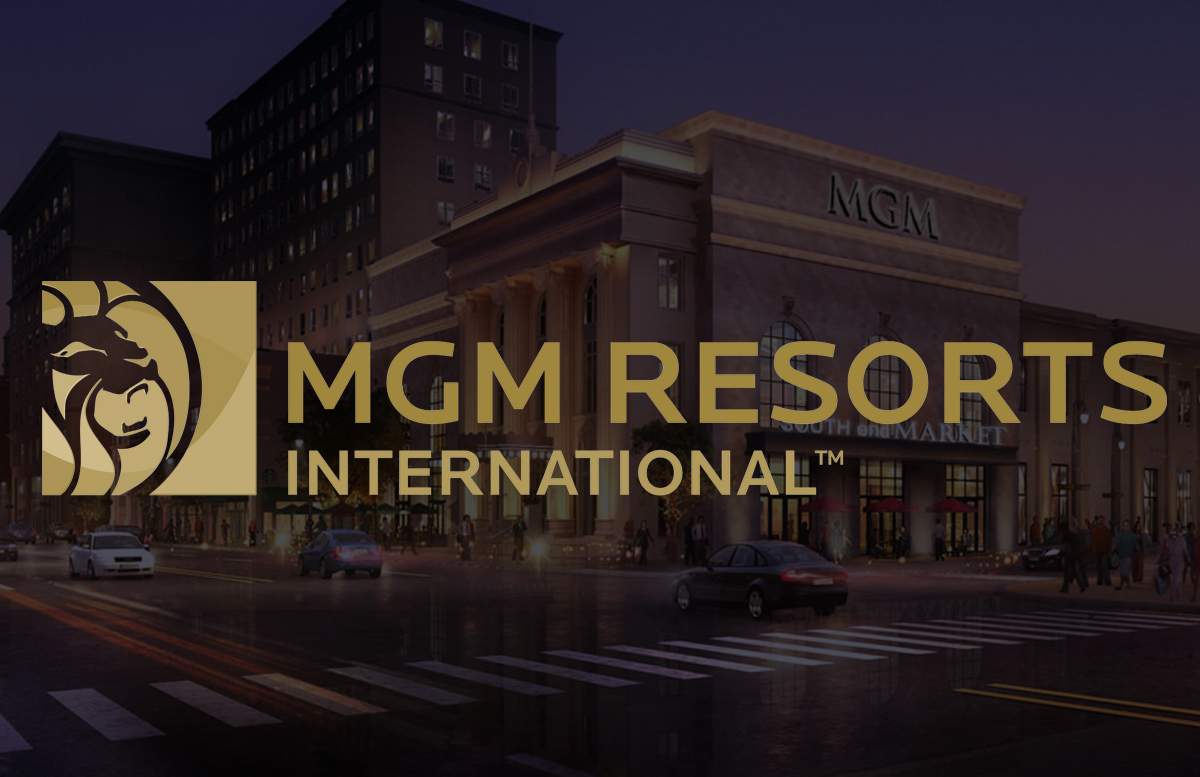 Reading Time:
2
minutes
Forbes, in partnership with the research firm Statista, compiled the annual list by independently surveying more than 50,000 employees across 25 industries. This year MGM Resorts led the Travel & Leisure Industry with its ranking.
Other hospitality companies that made this list were: Hilton Hotels at No. 65; Four Seasons Hotels and Resorts (No. 78); Hyatt Hotels (No. 144), Marriott International (No. 124), and Wynn Resorts (No. 207).
"As a customer focused company, we realize how crucial employee engagement is to the success of our mission to provide a superior guest experience," says Phyllis A. James, Chief Diversity & Corporate Responsibility Officer for MGM Resorts International. "Our workforce consists of amazingly talented and dedicated people who understand the value of treating our guests and each other with fundamental respect and dignity. We invest in many initiatives to support development and advancement of our team members, such as our College Opportunity Program which allows eligible employees the opportunity to enroll in designated online degree or certificate programs at any Nevada System of Higher Education college or university, without having to worry about the cost. We greatly appreciate the honor this recognition represents."
Since 2016, MGM Resorts has supplemented its robust employee engagement initiative with new programs and platforms including: an awards-based employee recognition platform called Applause, upward feedback appraisals for managers, and an improved online-based communications portal that gives employees the opportunity to engage each other and stay informed about company news.
Employees who completed the Forbes survey were contacted online and asked to provide anonymous feedback. Employers did not play a role in the selection of participants, who were asked their willingness to recommend their company on a scale of 0 to 10. They were also asked to give their opinions about working conditions, salary, potential for development and company image regarding their current employer.
Each year, Forbes partners with market research company Statista to measure the leading employers around the country and the world by asking those in the best position to say: the workers. Since the employee experience can vary greatly depending on an organization's size and the individual worker, Forbes' rankings examine large and midsize employers. Beginning in 2015 with America's Best Employers, Forbes and Statista have since expanded the coverage to include those employers considered best for diversity, women and new graduates.
About MGM Resorts International
MGM Resorts International is an S&P 500® global entertainment company with national and international locations featuring best-in-class hotels and casinos, state-of-the-art meetings and conference spaces, incredible live and theatrical entertainment experiences, and an extensive array of restaurant, nightlife and retail offerings. MGM Resorts creates immersive, iconic experiences through its suite of Las Vegas-inspired brands. The MGM Resorts portfolio encompasses 30 unique hotel and destination gaming offerings including some of the most recognizable resort brands in the industry. Expanding throughout the U.S. and around the world, the company recently acquired the operations of Empire City Casino in New York and Hard Rock Rocksino in Ohio, which was rebranded as MGM Northfield Park. In 2018, MGM Resorts opened MGM Springfield in Massachusetts, MGM COTAI in Macau, and the first Bellagio-branded hotel in Shanghai. The 83,000 global employees of MGM Resorts are proud of their company for being recognized as one of FORTUNE® Magazine's World's Most Admired Companies®. For more information visit us at www.mgmresorts.com.
SOURCE MGM Resorts International