LeoVegas AB: Q4 report and financial targets pushed one year to 2021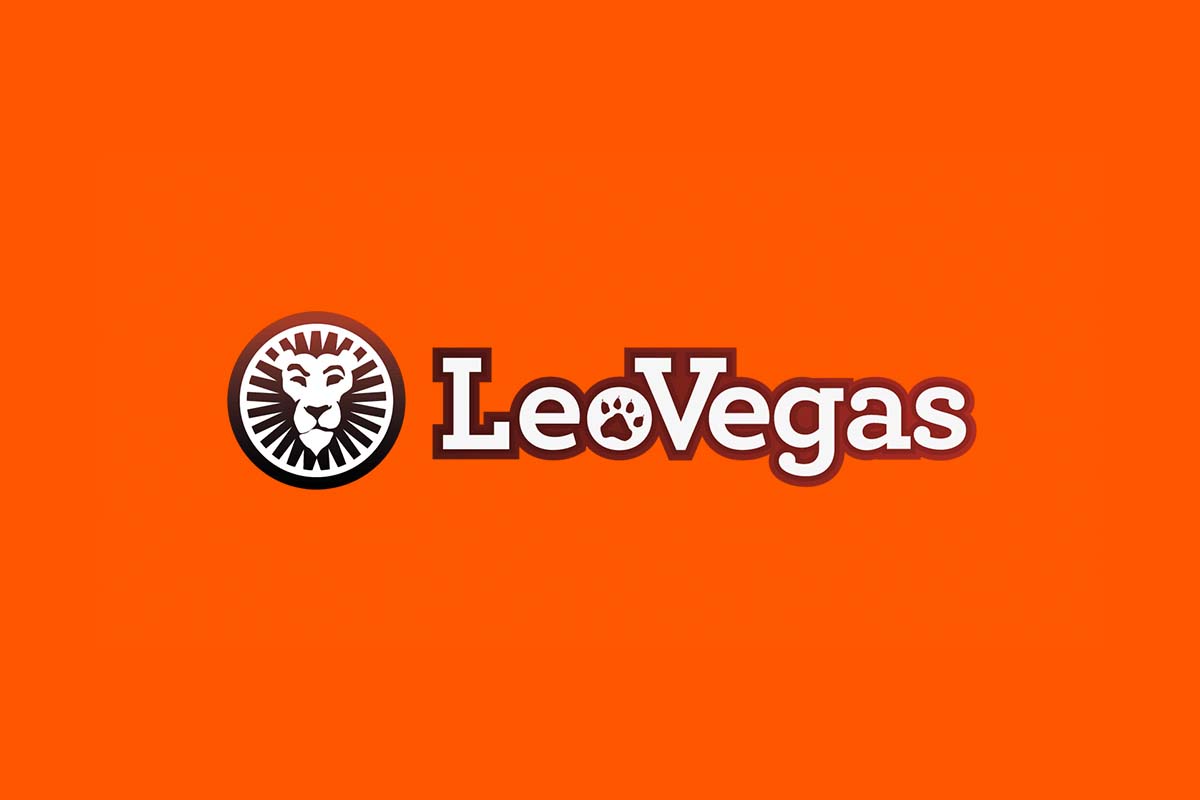 Reading Time:
9
minutes
"After a challenging 2018 we now see improved momentum with a record strong December and a positive start to 2019. Entering the new year we have full focus on expansion, cost control, increased profitability and to continue building the world's best mobile casino." – Gustaf Hagman, Group CEO
Fourth quarter 2018: 1 October– 31 December 2018
Revenue increased by 25% to EUR 84.5 m (67.8).
Organic growth in local currencies was 7%. Organic growth in local currencies excluding the UK was 14%.
EBITDA was EUR 8.1 m (6.1), corresponding to an EBITDA margin of 9.6% (9.0%).
Net Gaming Revenue (NGR) from regulated markets was 33% (29%) of total NGR.
The number of depositing customers was 327,156 (253,299), an increase of 29%.
The number of returning depositing customers was 181,747 (124,890), an increase of 46%.
Earnings per share were EUR 0.22 (0.02) before dilution and EUR 0.22 (0.01) after dilution.
Events during the quarter
LeoVegas has applied for a gambling licence for the Spanish market. Approval and implementation are expected during the first or second quarter of 2019.
LeoVegas was one of the first operators to receive a licence for both casino and sports betting in Sweden.
Events after the end of the quarter
LeoVegas has postponed its financial targets from 2020 to 2021 due to developments in the UK market. However, the direction remains unchanged with financial targets in absolute numbers to reach EUR 600 m in revenue and EUR 100 m in EBITDA.
The Group's Pixel.bet brand was granted a licence for online casino and sports betting in Sweden.
The Board proposes a total dividend of SEK 1.20 per share (1.20), to be paid out on two occasions during the year.
Revenue amounted to EUR 28.7 m (24.8) in January, representing growth of 16%.
Comment from Gustaf Hagman – Group CEO
2018 – an educational year for a seven-year old
2018 was the most challenging year in LeoVegas' history. We bumped into challenges that we have not previously encountered and saw a slowdown in growth as a result. It was also a year in which we carried out a number of strategically crucial projects that have taken us large steps forward on our growth journey. There is much left to do, and there's no doubt we can and will improve in many areas. We have learned a lot, and our position for achieving our long-term vision – to be the global market leader in mobile casino – is good. Today we are already the most appreciated brand in our home market in Sweden, and we are live in more markets than ever before. We are well-invested with our own technology, which makes us scalable and flexible, and we have taken large leaps in responsible gaming and compliance. Our multibrand strategy is in place, enabling us to rapidly launch new casino brands, and we are ready to expand in more markets in 2019 with an overall focus on cost control and increased profitability.
During the fourth quarter we also returned to sequential growth following a slowdown during the third quarter, and we ended the year with all-time high revenues in December, and with record-high customer activity. The new year has also started on a promising note – for example, our depositing customer base was up 42% in January. LeoVegas has just celebrated seven years as a company. We have achieved a lot in a short period of time, but we are still just at the start of our growth journey.
Fourth quarter figures
Revenue during the fourth quarter amounted to EUR 84.5 m (67.8), an increase of 25%. Organic growth in local currencies was 7%. As in the preceding quarter, growth during the period was affected by weak performance in the UK. Excluding the UK, organic growth for the Group was 14% during the quarter, which shows healthy underlying growth. October was the weakest month during the quarter, and December the strongest.
EBITDA totalled EUR 8.1 m (6.1), corresponding to an EBITDA margin of 9.6% (9.0%). We increased our investments in marketing during the quarter, among other things to reassure our leading position in Sweden ahead of the market's regulation, but also in other key markets. Marketing costs amounted to 37.9% during the fourth quarter, compared with 35.6% during the third quarter. Our personnel costs in relation to revenue remained at a higher level than we are pleased with. We will thus now focus on cost control, improving efficiency in our ways of working, and increase automation in our operations. This is also necessary in order to adapt our cost base to rising tax pressure in our regulated markets.
Sweden – finally a regulated market
The day we have been waiting for has finally arrived, when Sweden became a regulated market. We were among the first companies to be granted a licence, which is a quality seal and confirms our position as a leading, long-term and serious player in the industry. In January, LeoVegas' Pixel.bet brand also received a licence in Sweden for casino and sports betting. Pixel.bet has the ambition to take the leading brand position in esports betting.
A regulated market has extensive guidelines for responsible gaming. We have good experience from other regulated markets, and we have developed the organisation and our marketing methods to offer our games in the best, sustainable way. We look forward to working side-by-side the Swedish Gambling Authority and our licensed competitors to ensure a sound and responsible market that impedes the presence of unlicensed actors.
With regulation of the market, all licensed gaming companies are now free to operate in stores. LeoVegas was the first one to grasp this opportunity in January. There is important symbolic value in having a physical presence at betting agents in connection with the implementation of the new gambling law in Sweden. We will now be able to truly challenge to the old monopoly through a greater exposure of our LeoVegas brand with an even closer presence to our customers in a new type of environment.
Regulation of the market in Sweden also made it possible for us to launch the popular Swish mobile payment method in the Swedish market. Swish both strengthens our customer offering and is expected to significantly lower our transaction costs.
Improvements in the product combined with increased marketing led to a strong fourth quarter in Sweden, with 18% sequential growth, which affirms our position as the leading casino brand. The new year has also started on a positive note for LeoVegas in Sweden. We have seen record-high customer activity, with 28% growth of our Swedish depositing customer base compared with the same period a year ago. At the same time, revenue is down somewhat compared with the same period a year ago, which is partly due to many customers initially using their welcome bonuses, but also to some trim-in challenges during the first two weeks following the start of regulation, and to the fact that players are getting accustomed to certain modifications in the gaming experience.
It is still hard to accurately predict the market dynamics in Sweden in the near term, but with a record-large active customer base and a large number of exciting product and marketing initiatives under way during the year, we are well positioned in our home market. As previously, we are confident that our product, customer experience, competence in responsible gaming, very strong brand and data-driven marketing will lead to higher market shares in Sweden.
UK
The UK is Europe's largest gambling market and a market in which LeoVegas sees continued major growth potential in the long term. Together with our brands in Rocket X, LeoVegas and Royal Panda we have a unique multibrand position in casino. In the near term the market continues to be challenging, and after a transitional period we are now working from a new, lower level on which to grow. Our revenue continued to decrease sequentially during the fourth quarter, but with gradual improvements in both revenue and KPIs. This positive development continued on Group level during January. It is still too early to declare that we have turned the corner yet in the UK, but we are confident with the plan we have charted out.
Scale-up markets
We are satisfied with our performance in most of our markets during the fourth quarter. Germany continues to be a strong growth market and once again delivered a record quarter with growth of more than 200%. In addition to Germany – Finland, Denmark and Canada amongst other markets delivered good results during the quarter.
Changes in Group Management team
As previously communicated, Richard Woodbridge has been recruited as our new Chief Operating Officer. He took up his position on 7 January and has overarching responsibility for operations in LeoVegas. Richard is based at LeoVegas' offices in Malta.
Group Management has also been reinforced with Avshalom Lazar, who we recruited as Chief Compliance & Legal Officer. Avshalom, who is based in Malta, will strengthen the Group Management team with relevant knowledge about the industry and an understanding of and experience in the higher requirements that are placed on companies in regulated markets.
We are also adding a new role to the Group Management, Chief Product and Technical Officer (CPTO), where we are combining the CTO and CPO roles. Mattias Wedar has been recruited to this new position and will begin at LeoVegas during the spring. Mattias joins us most recently from a similar role and has solid experience in product development and keen industry knowledge. With this new position, the product and technology organisation will have a single leader, which will increase its effectiveness and cooperation within the Group.
Tech update
We have previously presented the upgrade of our technical front-end platform, which took place during the second quarter. This has improved our organic search capabilities and during the fourth quarter we saw an increase in organic traffic by more than 70% compared to the same period last year. We expect to see continued positive effects from this combined with our data-driven marketing.
The Rocket X managed UK brands encountered certain technical issues that impacted the site performance during part of the fourth quarter. The issues are now to a large extent solved which is confirmed by a higher revenue and customer activity in January compared to December.
Our technology organisation has been through an intensive period, and during the fourth quarter, three parallel platform adaptations were made to the locally regulated markets in Sweden, Germany and Spain – an impressive record for LeoVegas. We are now beginning to gradually free up resources for a renewed focus on product innovation, new brands and markets – areas that are expected to drive our growth going forward.
Financial targets and focus on growth with profitability
Following a year burdened by a number of external factors and large internal projects, we are now well prepared for the future with a renewed focus on growth. Our direction remains firm, with financial targets in absolute figures to reach EUR 600 m in revenue and EUR 100 m in EBITDA. However, we have decided to push back these targets one year, until 2021, as our adaptation to the increased regulatory requirements in the important UK market caused us to temporarily lose our tempo compared with the previous business plan.
It is also increasingly clear for us that the coming years will be decisive for who will be the long-term winners in our industry and who will not be able to cope with the increased complexity, compliance, technological development and higher tax burden. We are therefore currently in a very exciting period in the gaming industry, and we are well prepared.
As more markets become locally regulated – with more regulatory requirements and higher tax pressure – it is important to be a company that is both agile and of a size that enables economies of scale. We are convinced that this requires proprietary technology and a world-class user experience while at the same time being well invested in responsible gambling and compliance – and having a diver­sified operation both geographically and in terms of brands. Moreover, we will continuously evaluate our marketing and our organisational set-up, all in line with our focus on growth with increased profitability in an increasingly complex business environment.
We have also decided to conduct a strategic evaluation of our portfolio companies within LeoVentures, with the intention to further intensify focus within the Company on our end goal – to be the market-leading mobile casino operator globally. At the same time, we believe that the years ahead will offer a number of new growth opportunities within casino for operators with the strength and ability to act quickly, as smaller actors have a hard time adapting to the growing requirements and complexity.
Comments regarding Q1 2019
2019 has begun on a good note for LeoVegas, with Revenue of EUR 28.7 m (24.8) in January, representing growth of 16%. Underlying customer activity remains strong, with 42% growth in depositing customers compared to the same period last year.
We have now forged ahead through both an eventful and challenging year with several acquisitions, accolades, higher regulatory requirements, a number of major platform projects and a change in listing to the Stockholm Stock Exchange's main market list. We at LeoVegas now look forward to 2019, where we have put casino front and centre and have our full focus on profitable growth.
Presentation of the report – today at 09:00 CET
To participate in the conference call, and thereby be able to ask questions, please call one of the following numbers: SE: +46 (0) 8 56 61 84 67, UK: +44 (0) 84 44 81 97 52, US: +1 64 67 41 31 67, Confirmation code: 9775259 or join at the web https://edge.media-server.com/m6/p/jtyut9im
This information is information that LeoVegas AB (publ) is obliged to make public pursuant to the EU Market Abuse Regulation 596/2014. The information was submitted for publication, through the agency of the contact person set out below, at 08:00 CET on 12 February 2019.

About the LeoVegas mobile gaming group:
LeoVegas' passion is "Leading the way into the mobile future". LeoVegas is the premier GameTech company and is at the forefront of using state-of-the-art technology for mobile gaming. A large part of this success can be credited to an extreme product and technology focus coupled with effective and data-driven marketing. Technology development is conducted in Sweden, while operations are based in Malta. LeoVegas offers casino, live casino and sports betting, and operates two global and scalable brands – LeoVegas and Royal Panda – as well as a number of local brands in the UK. The company's shares are listed on Nasdaq Stockholm. For more about LeoVegas, visit www.leovegasgroup.com.
Sportradar Appoints Severine Riviere as Chief People Officer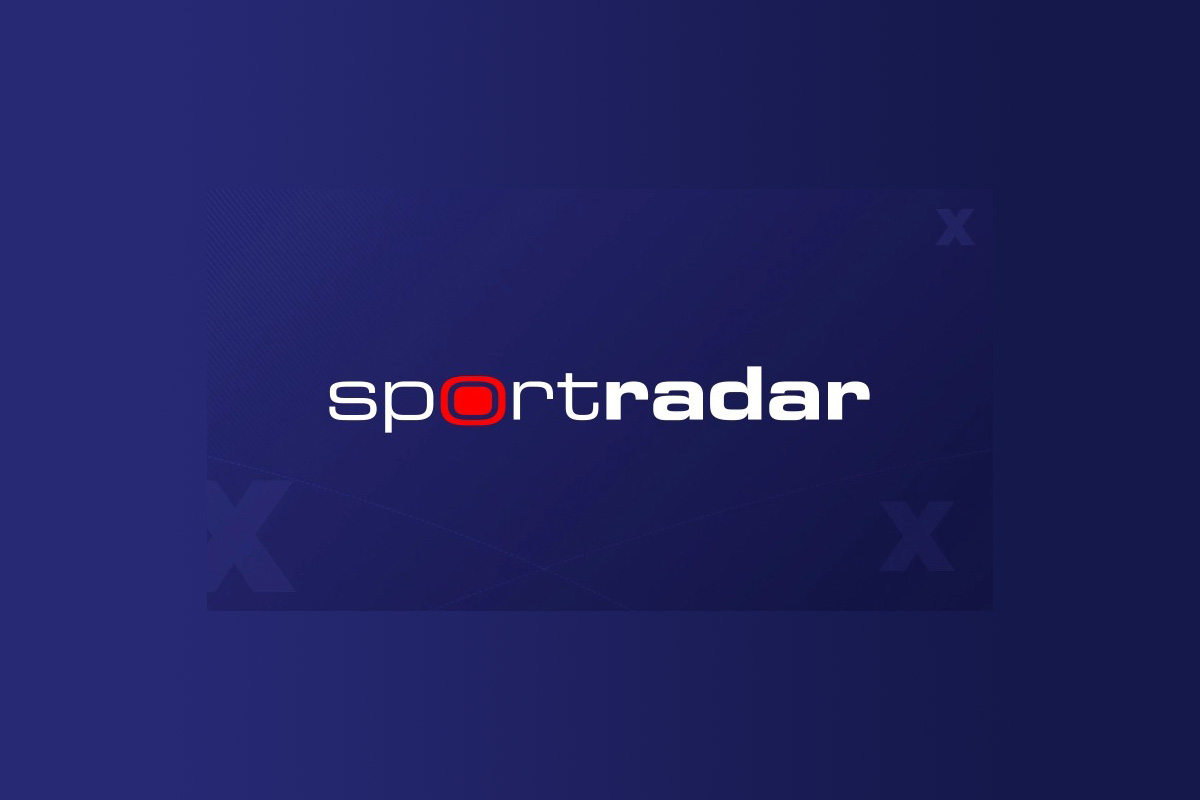 Reading Time:
< 1
minute
Sportradar announced the appointment of Severine Riviere as Chief People Officer, effective immediately. Riviere, who brings two decades of experience in global human resource management and business transformation to the role, will be responsible for all aspects of Sportradar's human resources strategy, including talent management, leadership development, total rewards, and workplace culture, and will report directly to Sportradar CEO Carsten Koerl.
Riviere joins Sportradar from Fyffes International where she served as Chief Human Resources Officer and launched strategic plans to improve operational efficiency and transform culture. Throughout her career, Riviere has worked in human capital management for international, multi-industry B2B and B2C businesses ranging from 5000 to 85,000 employees and developed a successful track record of guiding senior executive and HR teams to adopt innovative and result-oriented strategies.
Sportradar CEO Carsten Koerl said: "Severine's passion for people and excellence in the People Services practice will be a tremendous asset to Sportradar. I am confident her leadership and expertise will have an enormous impact on our culture as we continue to transform and reimagine the way the world experiences sport."
Sportradar Chief People Officer Severine Riviere said: "I've been truly impressed with the emphasis Sportradar's executive team places on building an engaged, inclusive and high-performing culture. I'm looking forward to working with our talented teams and utilizing my deep experience in crafting impactful strategies to attract, engage and retain the best talent, in the interest of ensuring our continued momentum."
Betsson Joins United Nations Global Compact Initiative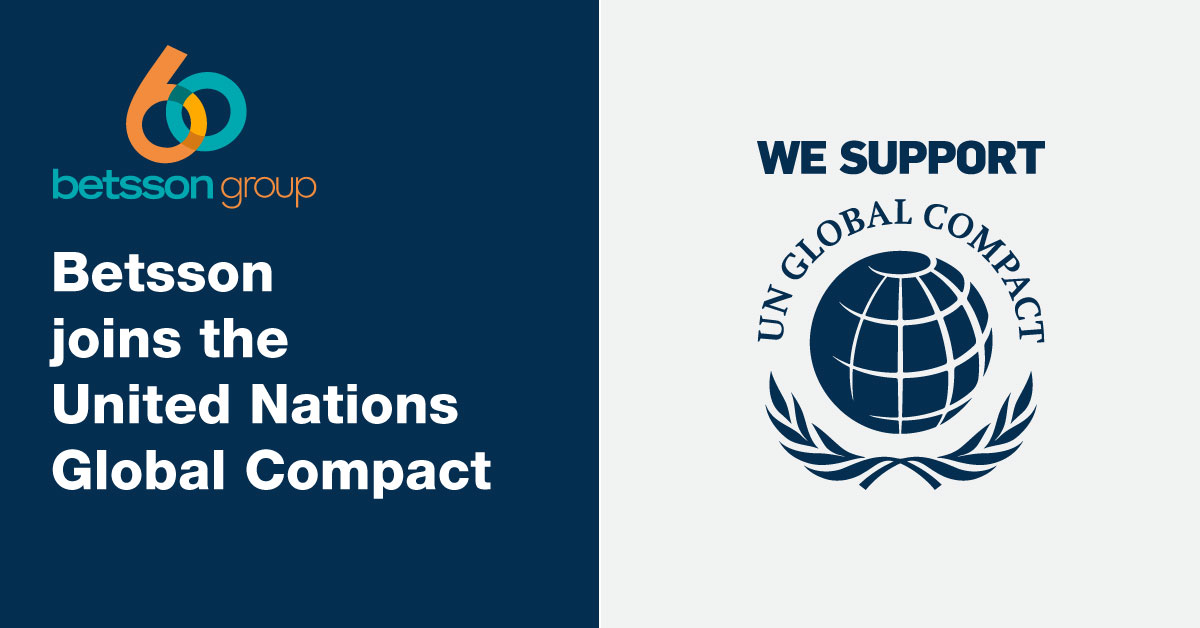 Reading Time:
2
minutes
Betsson, one of the largest online gaming companies in Europe, announced that it has become a participant of the United Nations Global Compact initiative – a voluntary leadership platform for the development, implementation and disclosure of responsible business practices.
As part of this commitment, Betsson has pledged to implement the ten principles of the Global Compact into its strategies and operations, including human rights, labour, environment and anti-corruption.
The UN Global Compact is the world's largest corporate citizenship initiative, with thousands of business participants and other stakeholders from civil society, labour and government in over 160 countries. It encourages companies to internalise the ten principles within their policies and operations, as well as undertake projects to advance the broader development goals of the United Nations, particularly the Sustainable Development Goals.
The Ten Principles, which are derived from international frameworks such as the Universal Declaration of Human Rights and the Rio Declaration on Environment and Development, provide guidelines for businesses to operate in a socially and environmentally responsible manner. Betsson has since long included these principles in its Code of Conduct and is now taking the next step by formally participating in the UN Global Compact initiative. By incorporating the then principles into its policies and procedures, Betsson is not only upholding its basic responsibilities to people and planet, but also setting the stage for long-term success.
"We are proud to be joining the Global Compact and taking this next step towards strengthening our sustainability efforts. We believe in the power of business to drive positive change and are committed to using our resources to contribute to the global effort to create a more inclusive and sustainable world for all," Jesper Svensson, CEO of Betsson Group, said.
As a participant of the Global Compact initiative, Betsson is committed to following a path of continuous improvement in implementing these principles, and will engage in dialogues, learn from others, and take practical actions to support this effort. As part of its participation in the Global Compact, Betsson will also be required to submit an annual Communication on Progress, which will detail the company's efforts to implement the principles and demonstrate the impact of its actions on society.
10star launches to provide a new, world-leading pricing, trading and risk management service to regulated betting markets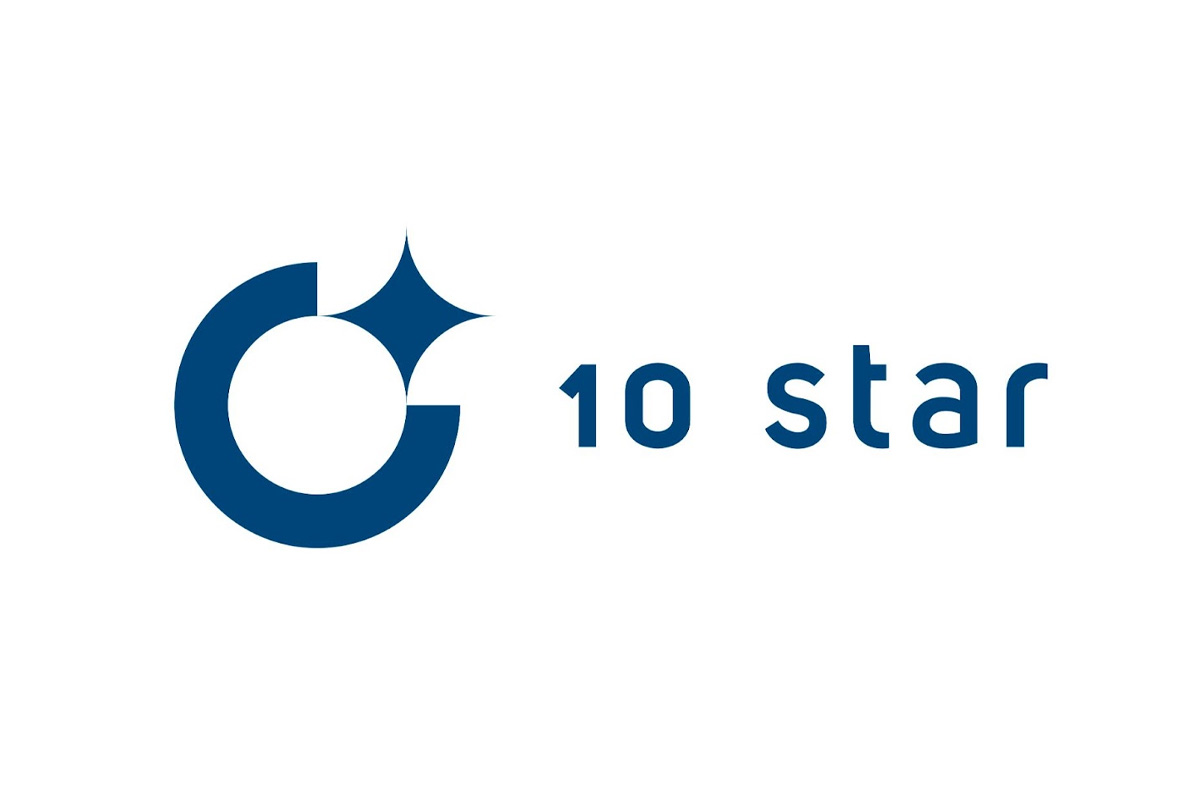 Reading Time:
< 1
minute
10star is a new, world-leading pricing, trading and risk management service for licensed sports, gaming and lottery operators. Using a bespoke suite of sports trading products, analytics and betting services, 10star is a breath of fresh air in an increasingly homogenised industry. Using a differentiating set of sports-betting methodologies and processes that use risk and customer information as an input to price generation, 10star provides operators with market-leading trading, made-to-measure pricing and optimised risk management that changes the mathematical equation on market exposure and risk appetite. This unique outlook enables 10star to generate alpha for sportsbooks, enabling them to out-perform in increasingly competitive global landscapes.
"The betting industry as a whole can no longer sustain the destructive cost of mass market engagement, especially against resounding evidence that it doesn't deliver sustainable market share" says Magnus Hedman, Co-Founder and Chief Executive Officer of 10star. "Treating sports betting as content has set operators on an unwinnable race to the bottom, especially against the strength of macro-economic headwinds not seen for a generation. 10star is being launched in global markets to provide enlightened operators with the price differentiation and innovative risk management they need in order to drive increased profits, improved turnover, reduced volatility, operational efficiencies and tangible improvement of the bottom line."
As 10star is built around an ethos of treating pricing, trading and exposure management as specialist functions, the brand will be going against the grain of the established trend of treating sports betting as "content". The 10star service will embody everything associated with betting products and services designed to outperform the market to increase profits, drive turnover and grow market share. Markets are there to be made, not followed. Boundaries exist to be smashed, not to limit.