Gateway Casinos & Entertainment Limited Acquires Chances Signal Point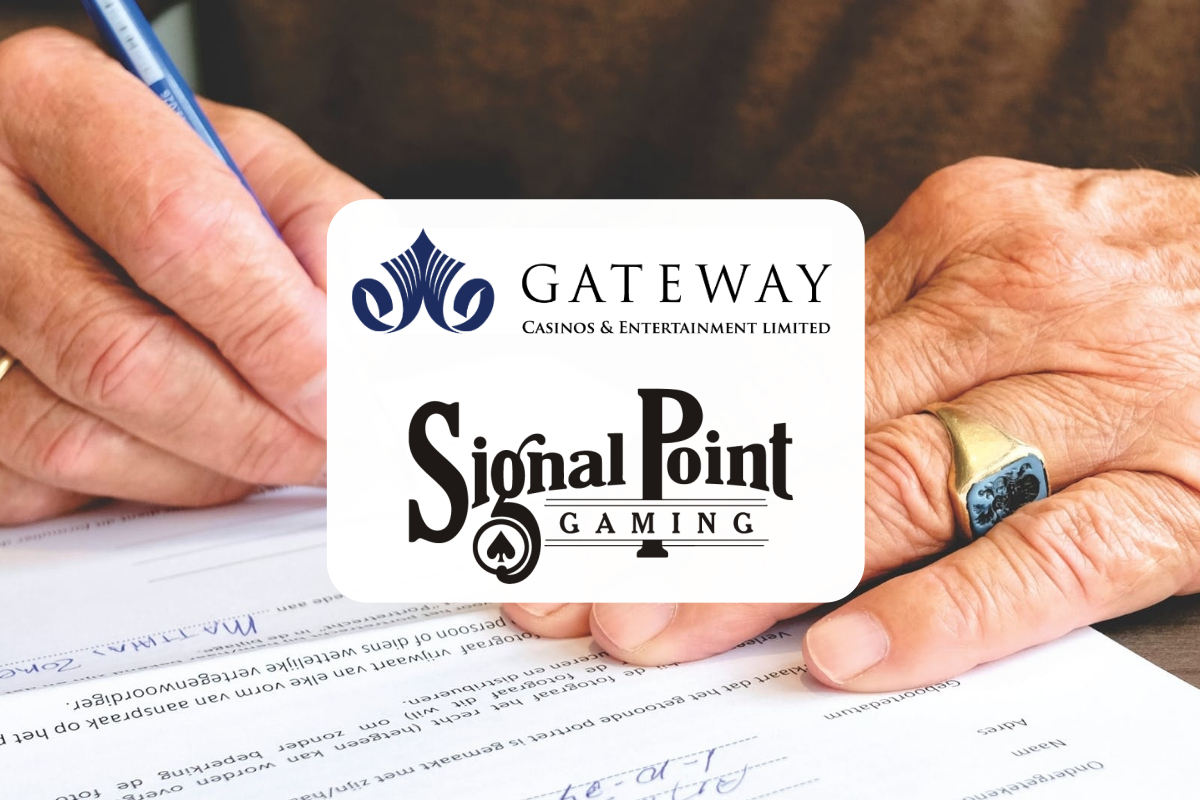 Reading Time:
2
minutes
Exciting Acquisition Marks Gateway's Entry into a New BC Market
Gateway Casinos & Entertainment Limited announced that it has acquired Chances Signal Point in Williams Lake. Gateway will take over the day-to-day operations of the Chances Signal Point facility. The acquisition is the latest step in Gateway's continued growth.  Gateway is one of the largest and most diversified gaming and entertainment companies in the Canada.
This strategic acquisition marks the next milestone in Gateway's growth strategy which has seen the company expand their footprint and product offering across Canada. Guided by a strategy to create gaming properties that offer community-centred entertainment with a variety of gaming and culinary options, Gateway is excited about the potential of this opportunity in the Cariboo region of the Central Interior of British Columbia.
With the addition of Chances Signal Point, Gateway now operates 27 properties in British Columbia, Alberta (Edmonton) and Ontario with approximately 8,648 employees.
"Everyone at Gateway is very excited to welcome Chances Signal Point and their team to the Gateway family. We look forward to bringing our unique entertainment offerings to Williams Lake," said Tony Santo, CEO of Gateway.
Based in Burnaby, BC, Gateway has made significant investments in the communities where they operate to improve the customer experience, which has brought hundreds of jobs and economic contribution to local economies.
Gateway's growth investments are underway in many communities across British Columbia, Alberta and Ontario.  Since August 2015, Gateway has completed seven major development projects in Kamloops, Penticton, Kelowna, Edmonton, Point Edward and Innisfil.  This year, Gateway anticipates opening two new major developments in Chatham-Kent and Hanover, Ontario, and breaking ground on the new Cascades Casino in Delta, BC.
About Gateway Casinos & Entertainment Limited:
Gateway Casinos & Entertainment Limited ("Gateway") is one of the largest and most diversified gaming and entertainment companies in Canada. Across its 27 gaming properties in British Columbia, Ontario and Edmonton, Alberta, Gateway currently employs approximately 8,648 people and boasts approximately 448 table games (including 49 poker tables), 13,887 slots, 85 restaurants and bars and 561 hotel rooms. Gateway is the service provider for the Central, Southwest and North gaming Bundles in Ontario, which includes 11 properties in their portfolio.  A multi-pronged growth strategy has seen Gateway diversify and expand its product offering, including developing proprietary casino and restaurant brands, dramatically improving the gaming customer experience while attracting new customers. Some of Gateway's proprietary brands include Match Eatery & Public House, Atlas Steak + Fish and the new Halley's Club.  In 2017, Gateway celebrated 25 years in the business of gaming and entertainment in Canada. Further information is available at www.gatewaycasinos.com.
Source: Gateway Casinos & Entertainment Limited
Employers sabotage worker access to EI benefits, Great Canadian Casino workers speak out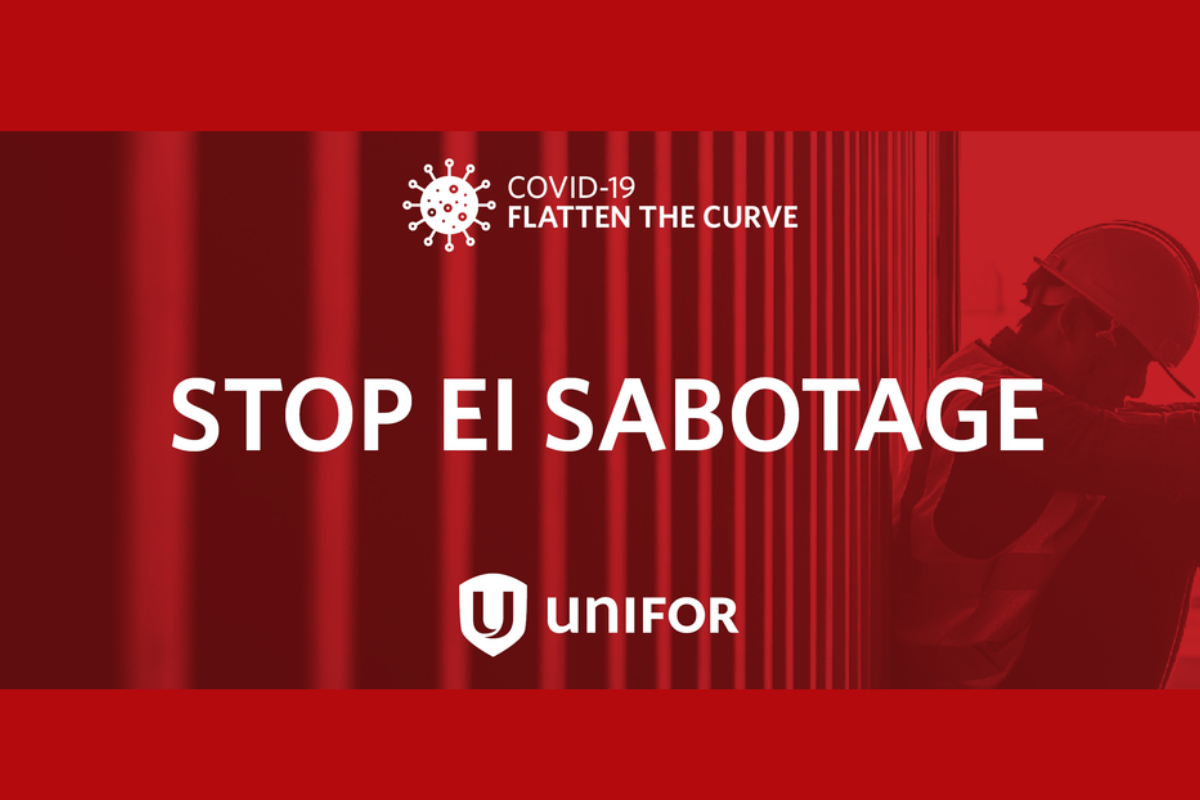 Reading Time:
2
minutes
Unifor calls on all employers to adhere to Service Canada's demand that COVID-19 related work shortages be coded appropriately, instead of blocking workers' access to EI.
"Some employers are sabotaging workers' access to EI benefits and it has to stop," said Jerry Dias, Unifor National President. "Workers from across Canada are being delayed access to EI benefits because employers are miscoding Records of Employment."
Unifor has received dozens of complaints from workers, notably those recently laid off from Great Canadian Casinos, that ROE forms are being miscoded. Service Canada has stated clearly that all ROEs must be coded as "shortage of work." Employers who improperly code forms are causing excessive delays for workers trying to access EI.
"Workers are suffering as this crisis evolves and this error is only hurting workers and their families, and employers need to fall in line, and stop listening to a handful of law firms giving bad advice" said Dias.
The advice on Service Canada's website to employers is very clear that workers laid off due to the COVID-19 pandemic must be coded "shortage of work."
Unifor recently urged all Members of Parliament to act quickly to address issues facing workers; including radical EI reform and emergency measures to ensure that wage loss is minimized.
"Emergency measures are needed immediately. Workers cannot wait another day while the EI system continues to fail those who need it," continued Dias.
Unifor launched a comprehensive hub for information about the pandemic at unifor.org/COVID19 and encourages all members to visit the site regularly for updates.
Unifor is Canada's largest union in the private sector, representing 315,000 workers in every major area of the economy. The union advocates for all working people and their rights, fights for equality and social justice in Canada and abroad, and strives to create progressive change for a better future.
Source: Unifor
A Message From Peter Meredith, Chairman of the Board of Great Canadian Gaming Corporation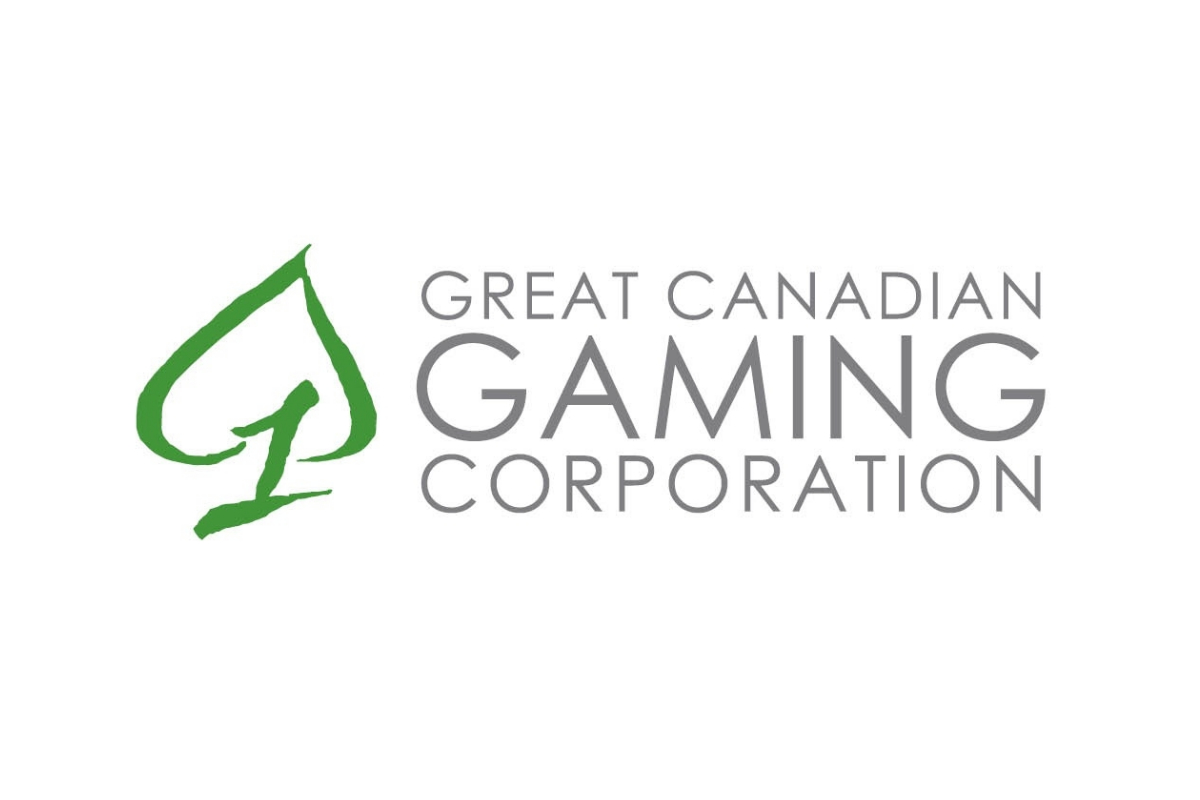 Reading Time:
3
minutes
Great Canadian Gaming Corporation today issued the following statement from Peter Meredith, Chairman of the Board of the Company.   
"Given the rapidly escalating COVID-19 pandemic and the significant global uncertainty that has ensued, on behalf of the entire Board of Directors of the Company, we extend our heartfelt thoughts to our shareholders and stakeholders, as well as their families and friends during this unprecedented period.  The effects of this emergency may be felt for some time, and thus, good corporate governance is crucial in these extraordinary circumstances.  You can trust that our Board is dedicated to timely yet prudent decisions, transparent communication and resilient measures to ensure the long-term stability of the Company.
Under the strong leadership of Rod Baker, the Company's CEO, our caring, diligent and experienced management team is working with our Board to actively monitor the implications that COVID-19 has had- and may have- on the future of our business.  We would also like to acknowledge the incredible efforts that have been undertaken, and continue, across the Company by our operating teams who have been working tirelessly throughout this period to ensure the health and safety of our team members and guests.
This unprecedented situation has no playbook, but our team is well prepared and well-equipped, and making thoughtful decisions on a day-by-day or even hour-by-hour basis.  We are making vital strategic and operating decisions to ensure that the Company is in the best possible position to withstand the ongoing volatility.
In our effort to contain the spread of the COVID-19 virus and to protect the health of our team members and guests, we worked closely with the respective lottery corporations to suspend operations at the Company's 25 facilities across Canada.  Unfortunately, these closures have impacted a significant number of our team members in Ontario, British Columbia, New Brunswick and Nova Scotia.  We are hopeful that the suspension of our operations is for a short duration and we look forward to welcoming back our valued team members and guests with the reopening of our facilities.
Recognizing the collective efforts being adopted nationally to contain the spread of the COVID-19 virus, the Company will be holding its annual general meeting ("AGM") entirely virtually at the advice of our Board of Directors and guidance from the Canadian Securities Administrators. The Company remains committed to providing a safe environment for all its constituents and is thankful for the opportunity to utilize modern technology that will allow our shareholders to be safe while having the opportunity to participate and engage in our upcoming AGM.  Full details regarding the AGM, voting and attendance on a virtual basis will be available in the Company's information circular and proxy materials to be filed on SEDAR (www.sedar.com) in the coming week.
More than ever, we are grateful for the continued support of our dedicated shareholders.  As we are sure all investors can appreciate, this is a rapidly evolving situation, and we will endeavour to continue to keep you informed of material developments as they occur."
ABOUT GREAT CANADIAN GAMING CORPORATION
Founded in 1982, Great Canadian Gaming Corporation is an Ontario based company that operates 25 gaming, entertainment and hospitality facilities in Ontario, British Columbia, New Brunswick, and Nova Scotia. Fundamental to the Company's culture is its commitment to social responsibility. "PROUD of our people, our business, our community" is Great Canadian's brand that unifies the Company's community, volunteering and social responsibility efforts. Under the PROUD program, Great Canadian annually supports over 1,400 charitable and non-profit organizations across Canada. In each Canadian gaming jurisdiction, a significant portion of gross gaming revenue from gaming facilities is retained by our crown partners on behalf of their provincial government for the purpose of supporting programs like healthcare, education and social services.
SOURCE: Great Canadian Gaming Corporation
Loto-Québec Donates $1,000,000 to Québec's Moisson Centres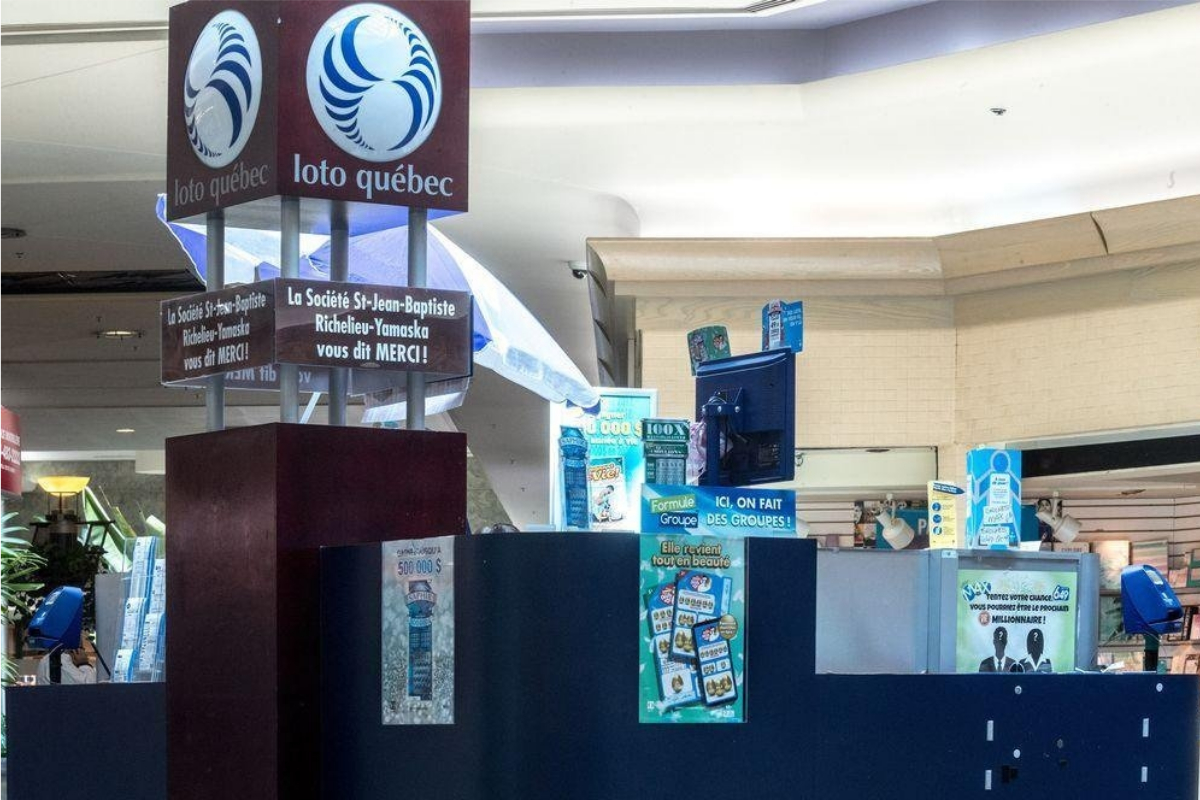 Reading Time:
< 1
minute
Loto-Québec has donated $1,000,000 to Québec's Moisson centres to help in the fight against the coronavirus pandemic. They also delivered foodstuffs to food banks and supplies to the healthcare network.
Loto-Québec is also donating to the Ministère de la Santé et des Services sociaux (MSSS) a number of supplies including more than 30,000 N95 masks as well as disinfectant products including a large quantity of antiseptic gel, wipes and pump cartridges.
Loto-Québec continues to monitor the situation relative to the COVID-19 virus, is applying the Québec Government's recommendations and invites the public to do the same.