9stacks Takes Online Poker Mainstream With its Latest Offering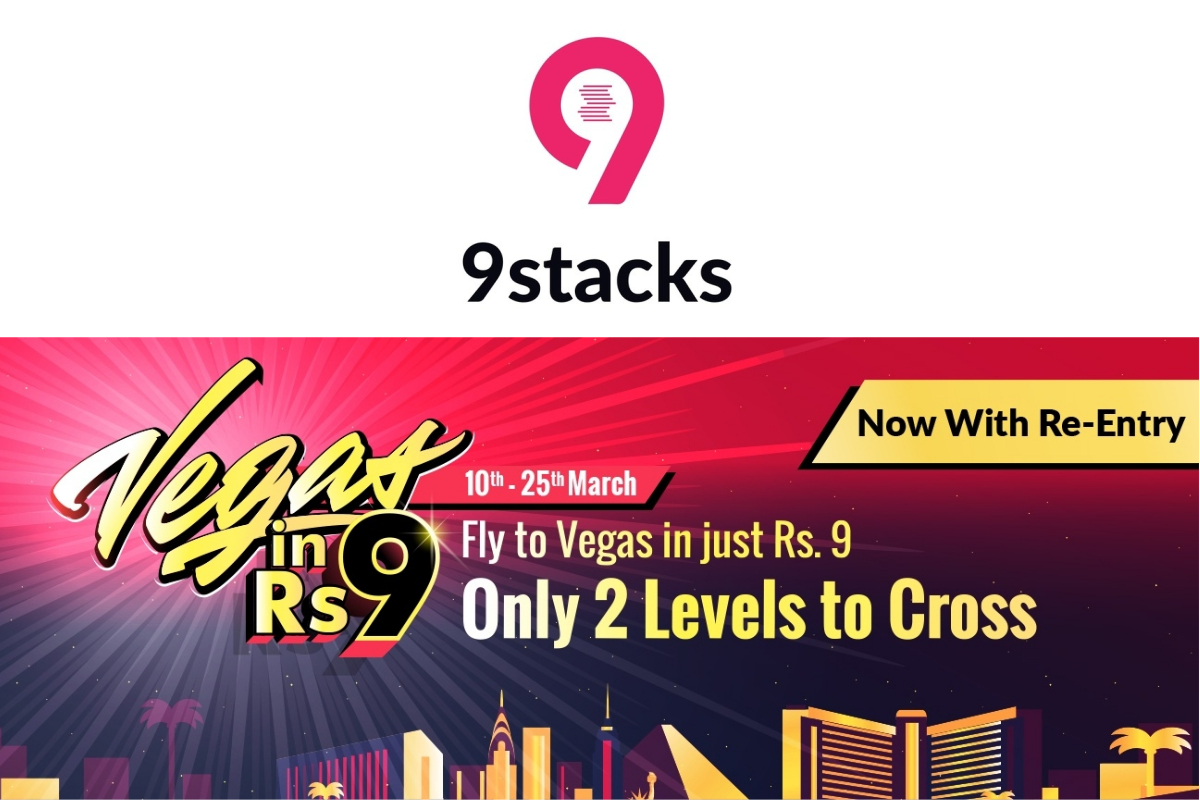 Reading Time:
2
minutes
India's fastest growing online poker platform 9stacks, known for coming up with the most innovative promotions, is back with 'Vegas in Rs 9'. In this contest, participants have to win two tournaments to win a trip to Las Vegas. Details available on the website. The contest runs from 10th to 25th March.
What's new:
In Level 1, there are 14 power packed tournaments every day from 10th to 25th March, and the top 3 from each tournament qualify for the Level 2 'Take Off 2 Vegas' tournament happening on

31st March 2019

. The winner of that tournament gets a trip worth Rs. 2 Lakhs to

Las Vegas

Most excitingly, users can collect multiple tickets to Level 2 and use them to re-enter the Take Off 2 Vegas if they get knocked out. More tickets, more chances
That's not all. In the lead-up to the launch on the 10th of March, there are 3 tournaments every day where players can get a wild card entry to the final tournament.
"We were thrilled to see the poker talent that is out there in the country. The 'Vegas in Rs 2' promotion in February saw thousands of participants from tier 1 to tier 3 cities use their skills to beat the rest and enter the final level. Sajal Gupta and Ashish Kumar emerged victorious in this battle and will soon be battling the best at Vegas itself. Vegas in Rs 9 aims to go deeper into the heart of the country to find poker aspirants and give them a chance to showcase their skills on the biggest poker platform in the world," says Sudhir Kamath, CEO, 9stacks.
"It's been unbelievable. I never thought a relatively new player like me could have a chance to play poker in the city that gave birth to poker as we know it. I can't wait to see Phil Ivey in action," says February Vegas in Rs 2 winner Ashish Kumar.
Vegas in Rs 9 begins on 10th March 2019.
About 9stacks:
9stacks is one of India's best online poker site. Launched last year, 9stacks has a user base of over 1 lakh+ subscribers. More than 7 million hands of poker are being played every month on the platform, with monthly gross transactions exceeding INR 55 cr per month.
As a member of the All India Gaming Federation, 9stacks has also been a strong voice advocating poker as a game of skill. On its own platform, 9stacks recently launched India's first skills dashboard where gamers can carry out in depth analyses of their own strategy, and become better poker players.
9stacks users can play seamlessly across all platforms including iOS, Android, Windows and Macs.
Chinese Police Arrests 9 Suspects for Illegal Online Gambling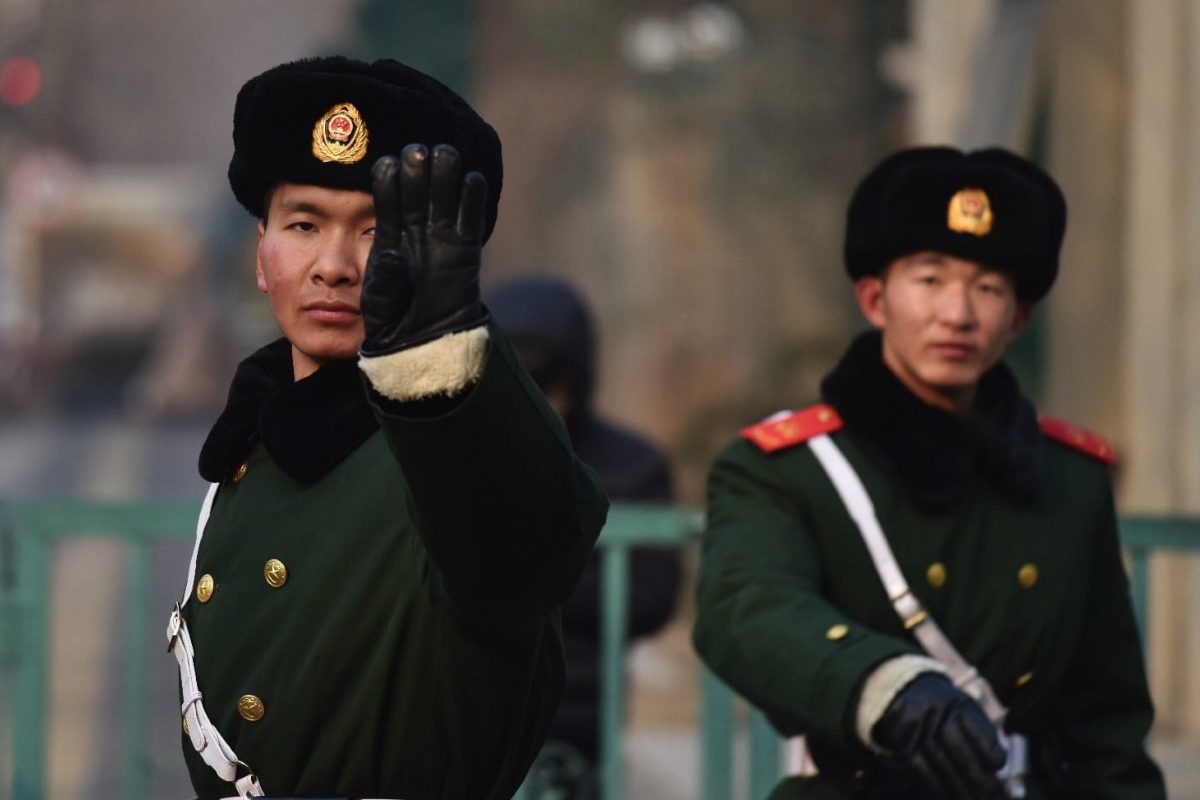 Reading Time:
1
minute
Police in Anhui Province of China have arrested nine suspects for organising online gambling through QQ groups.
At the end of 2018, police received information that a victim had lost over 600,000 yuan (around 87,200 USD) through gambling on a website called "Jurassic."
They then found multiple suspects through bank, Alipay and Tenpay accounts provided by the victim, but the investigation has been very difficult due to a large number of accounts and phone numbers involved.
After a thorough investigation, police finally targeted a gambling gang led by a suspect surnamed Chen. The gang of nine have convened almost 10,000 people participating in online gambling through QQ groups and made more than 50 million yuan (Around 7 million USD) in illegal profit.
The nine suspects were detained and more than 200 bank cards, 50 cellphones and eight computers were also seised.
Marina Bay Sands Seeks SG$8 Billion Loan for Casino Expansion in Singapore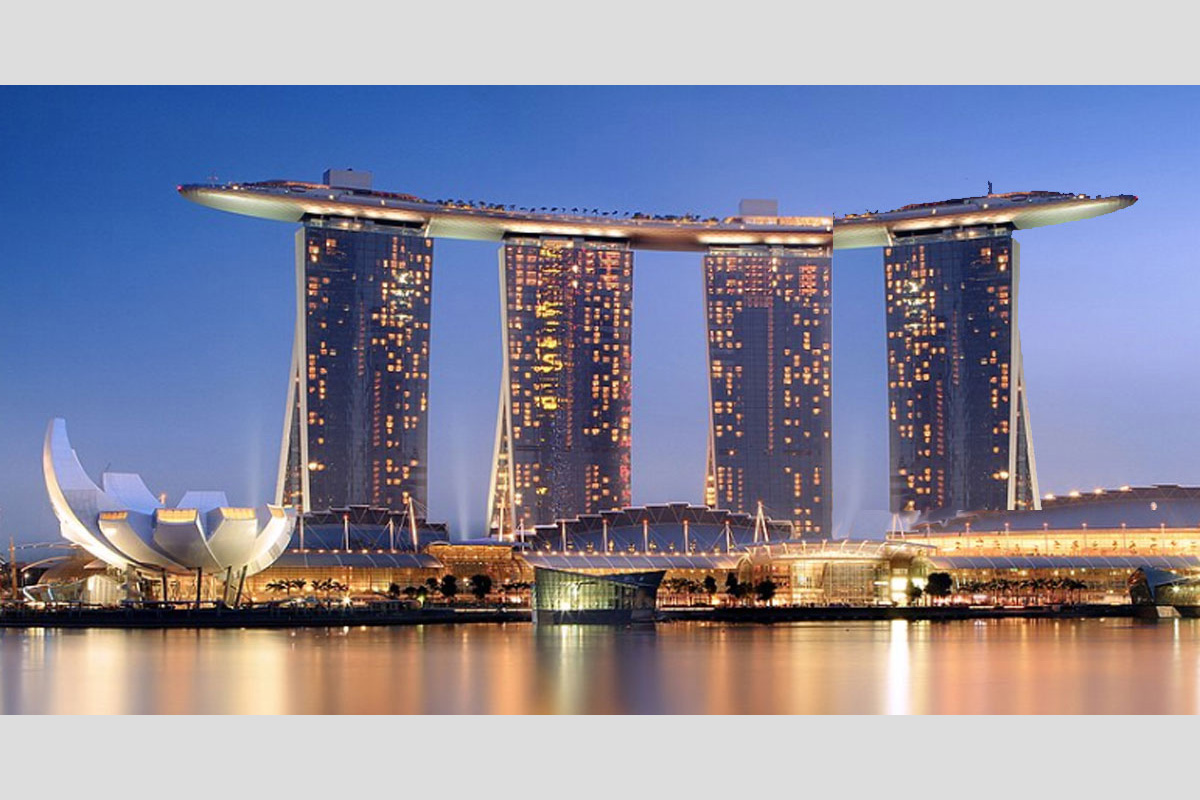 Reading Time:
1
minute
Marina Bay Sands, a subsidiary of US-based Las Vegas Sands, is going to apply for a loan to raise $8 billion fund for its casino expansion in Singapore.
In April, the casino revealed plans for adding a new tower at the existing property in Singapore. However, the company officials later clarified that the new tower would not host gambling operations.
"Marina Bay Sands would have to woo both existing and new lenders to achieve success with this exercise. The borrower has not raised such a size before and it is also unprecedented for the market in Singapore," A loan broker in Singapore said.
This could be the second biggest syndicated loan in the country. Though the casino's financials are strong, the company may still find it difficult to raise the funds.
Resorts World Manila to Reopen Casino's Second Floor Next Month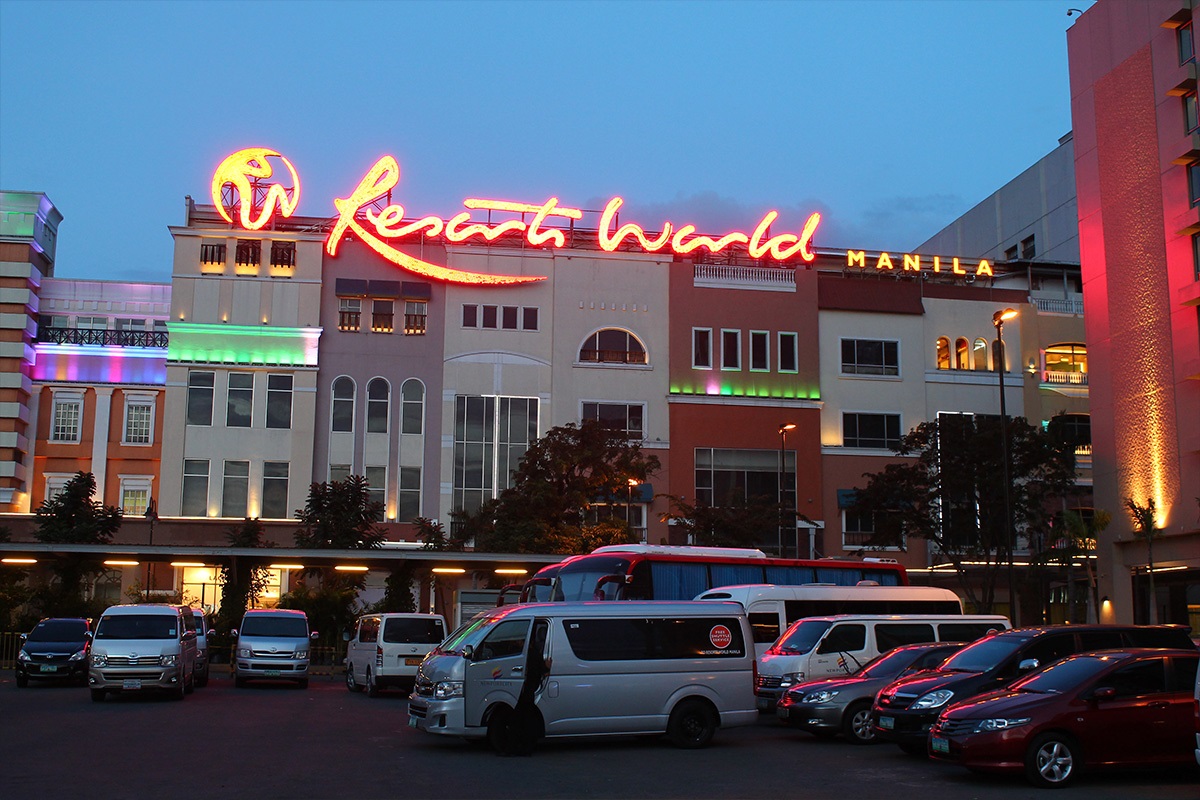 Reading Time:
1
minute
Kingson Sian, the CEO of Travellers International Hotel Group, has announced the reopening of Resorts World Manila next month. The venue is owned by a joint venture between Genting Group and Alliance Global Group's, Travellers International Hotel Group, Inc.
In 2017, a disgruntled, failed gambler attacked the Resorts World Manila in order to rob it, but ultimately decided to set it on fire. The arson resulted in the deaths of 38 people and heavily damaged the casino's second floor. The resort has not been operational since.
Kingson Sian said that it will be "an entire new floor of gaming space," and, "As we expand the gaming space, we are attracting not only locals but also foreign players to come, and we can develop new junket relationships."
Sian further told the investors that, once the venue is completely operational again, it will offer 465 gaming tables and 2300 slot machines. The total number of gaming positions will be greater than what was offered before the attack.