Nektan Signs Platform & Content Deal With MoPlay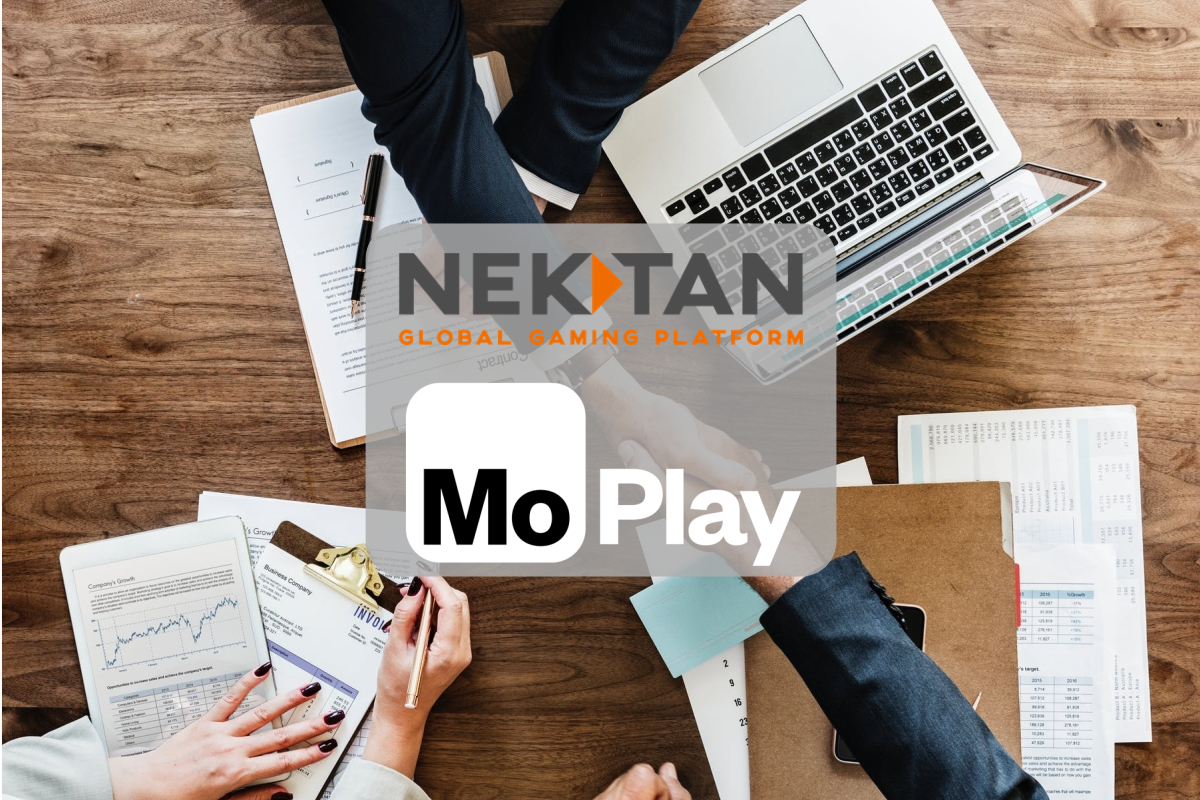 Reading Time:
2
minutes
Nektan plc, the fast-growing international gaming technology platform and services provider has added another leading operator to its growing B2B E-Lite platform. Addison Global, the creators of MoPlay, have partnered with Nektan to access its portfolio of industry-leading casino games via Nektan's proprietary E-Lite content aggregation platform. Launched in August 2018, MoPlay is the global betting partner of Premier League clubs, Manchester United FC and Watford FC.
Nektan's B2B content distribution platform, E-Lite, provides gaming operators with more than 700 of the industry's most cutting-edge, mobile-ready HTML5 games content, including titles from PGSoft, Habanero and Yggdrasil. E-Lite also offers operators an advanced suite of promotional tools, including free spins, which can be configured across all games via the E-Lite back office. The integration with the E-Lite platform will see MoPlay significantly boost its casino offering, providing its players with a more feature rich and diversified gaming experience.
This latest integration to the E-Lite platform is another example of a global gaming provider using Nektan's proprietary technology to deliver premium content to its growing global player base.
Jane Ryan, Chief Operating Officer for B2B at Nektan, said: "Nektan's speed of integration, wide range of premium and exclusive content, and next-generation promotional tools are making us the go-to supplier for high-growth global operators.
"We are thrilled to have partnered with the industry's rising star, Addison Global and its MoPlay brand, kick-starting what is sure to be a prosperous and successful journey for them within the igaming industry. Our feature-rich content from the world's best-in-class game providers, will ensure MoPlay delivers its players the best possible mobile gaming experience to ensure its ongoing commercial growth and success."
Juergen Reutter, CEO at Addison Global, said: "As a new brand within the industry, it is imperative that we offer our players a rich variety of the industry's best games to cater for all preferences. The integration onto Nektan's E-Lite platform will help us expand our offering and will be one step further in our ambition to be a recognised global player in this sector.
"We have really enjoyed working alongside Nektan, forming a close relationship with the team while also experiencing a fast, smooth and seamless integration."
About Nektan:
Nektan is a fast-growing, international gaming technology and services provider, specialising in mobile casino. It licenses its proprietary technology to leading operators including BetVictor and provides end-to-end technology and white label casino services for leading brands including News International's, The Sun Play.
Nektan's full end-to-end technology platform, Evolve, enables the management of the full customer experience and back-office operations, allowing partners to focus on marketing the product to their consumers.
The E-Lite platform is Nektan's B2B gaming content aggregator and bonusing platform that delivers a wide range of premium content from the world's leading game studios. It is an easily-integrated add on module for operators, giving them an array of options and flexibility on how they manage and distribute a breadth of premium gaming content across their networks.
Nektan's US operating subsidiary, Respin, provides US land-based casinos with an in-venue mobile gaming solution. It allows operators to add mobile technology and content to their existing offerings, with products accessible to players across both cabinets and mobile devices inside casinos.
Headquartered in Gibraltar, Nektan is regulated by the Gibraltar Licensing Authority, the UK Gambling Commission and the Information Commissioners Office. As a socially responsible license holder, Nektan endeavours to deliver a safe, secure and robust player gaming experience.
Nektan plc was admitted to the AIM market of the London Stock Exchange in November 2014.
For more information on Nektan, head over to www.nektan.com.
Inspired Updates COVID-19 Impact on its Business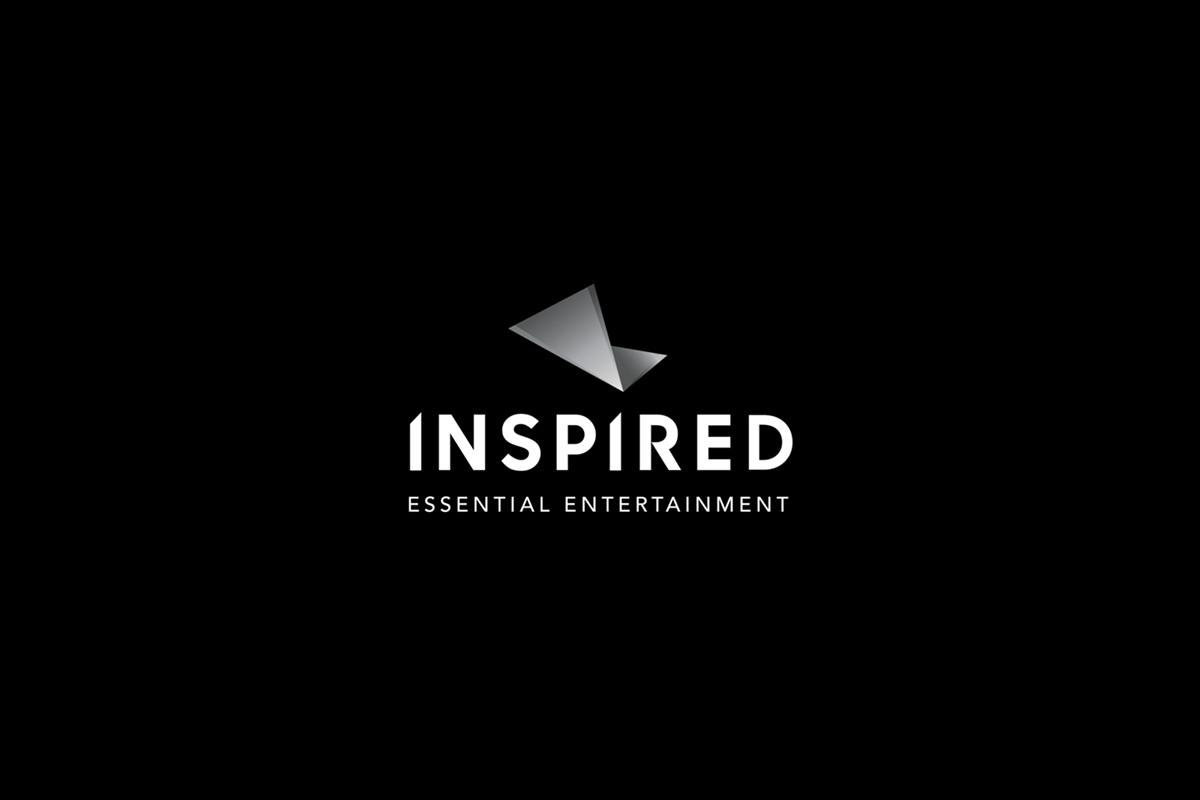 Reading Time:
2
minutes
Inspired Entertainment has provided an update on the impact of COVID-19 on its global operations. The company has temporarily closed its physical locations following the governmental restrictions.
Due to this business disruption, the Company's management and Board of Directors have implemented a range of actions to maintain financial flexibility and preserve liquidity.
"The exceptional team and capabilities we have built, as witnessed in our fourth quarter 2019 results, strongly position us to navigate this unprecedented environment. Alongside our concern for the well-being of our employees, our priority is to steadfastly strengthen our financial flexibility, prioritize investments, and reduce our expenditures in this time of uncertainty," Lorne Weil, Executive Chairman of Inspired, said.
Since the middle of March, the Company has drawn down approximately $24.9 million on its revolving credit facility to provide additional near-term liquidity and cancelled or delayed material capital expenditures. Most recently, the Company implemented furloughs, reduced work hours and reductions in compensation, as well as additional measures across its entire workforce. The effect of these actions is expected to lower the Company's future cash payroll expense to less than $2.0 million per month.
The Board has determined to indefinitely delay the payment of accrued executive bonuses for the year ended 31 December 2019 and to waive cash payments of Board retainers that were due to be disbursed during the second quarter of 2019.
"We have taken these decisive actions, which we believe are appropriate for our current level of business, as we prepare our Company to withstand a potentially prolonged period of impaired revenue, including the loss of much of our retail revenue. At this point, we have limited visibility as to when our customers' land-based locations may reopen. We believe our actions are appropriate steps to preserve our liquidity given the current environment. That said, we continue to undertake aggressive efforts to reduce our operating expenses on an interim basis and expect to report further as these steps are implemented," Weil said.
"We have been fortunate that each of our Virtual Sports and Gaming businesses have had a substantial and growing presence in online/interactive, providing us an important cushion against the current cessation in our land-based business. Our customers have reported to us that they are experiencing significant demand from consumers in the US, Europe and Australasia to bring Virtual Sports onto their respective systems as rapidly as possible, given the lack of live sports content for wagering. We are doing our best to accommodate such demand at this difficult time," Weil added.
"We continue to monitor developments on a real-time basis and are focused on responding to the needs of both our customers and our employees. Our hearts go out to all who have been impacted by this global pandemic. We're looking forward to resuming normal operations as soon as conditions permit, as we seek to build upon our positive momentum from the fourth quarter," Weil concluded.
Gambling.com Group Updates COVID-19 Impact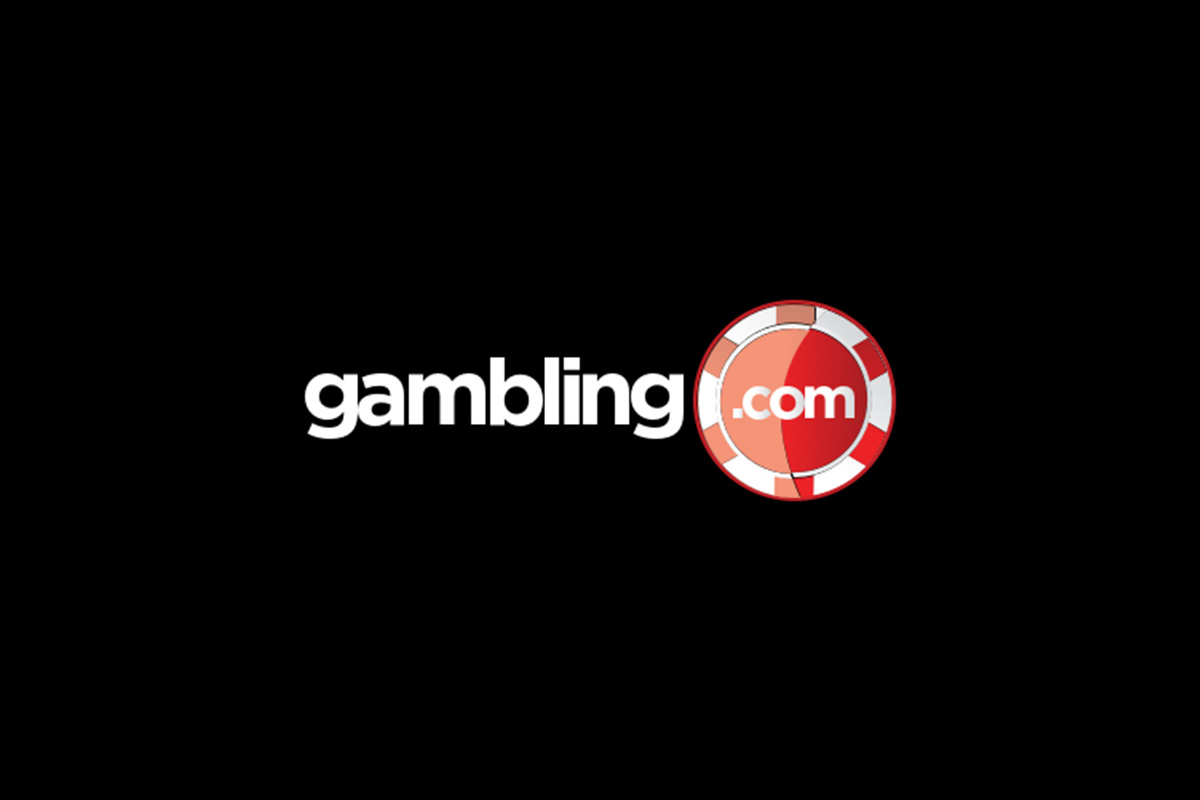 Reading Time:
< 1
minute
Gambling.com Group, a provider of digital marketing services for the global iGaming industry, has provided an update on the impact of coronavirus on its financial and operational performances. The Group has been operating under a work from home policy since 16 March 2020.
The Group expects that the cancellation and/or postponement of major sport events will have a negative impact on revenues from the sports betting segment. Since many major sport events have taken place as planned in the first half of March, the Group is not expecting a significant impact on revenue in March.
The majority of the Group's business is outside of sports betting. The Group's largest segment is online casino which is now having a positive trend. So, the Group does not expect the COVID-19 pandemic to have a long-term effect on its business and view the situation as temporary in nature.
At the end of March, the Group implemented further cost reduction measures that will result in ongoing quarterly savings of EUR 0.15 million in addition to a temporary measure for the second quarter which is expected to save approximately EUR 0.3 million.
The company has also provided a trading update for January–February 2020. The total revenue for the period was EUR 2.41 (3.32) million and adjusted EBITDA amounted to EUR 0.39 (1.17) million. Net Interest Bearing Debt (NIBD) amounted to EUR 9.43 (15.19) million at the end of February 2020.
The effects of certain open-market bond purchases disclosed on March 25 will reduce NIBD by EUR 1.43 million. Sports betting revenue during the period accounted for less than 20% of total revenue.
Pragmatic Play And LeoVegas Announce Highly Awaited Bingo Deal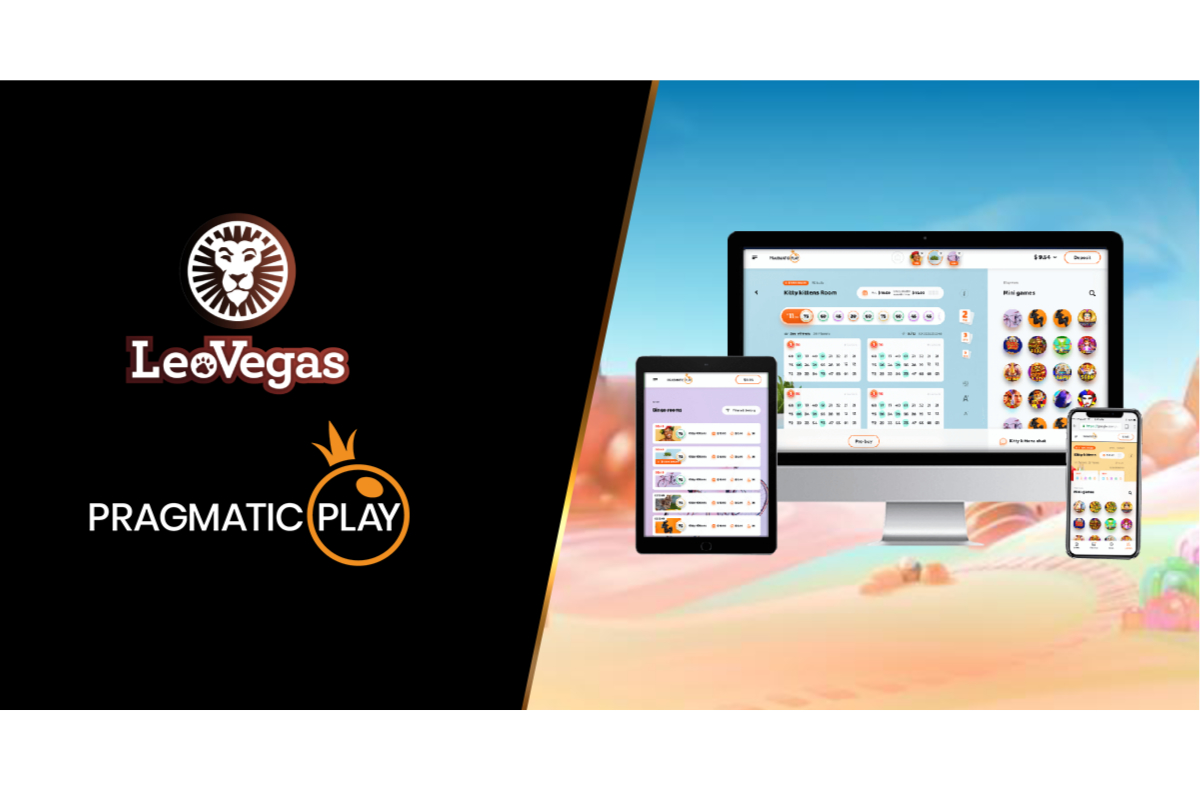 Reading Time:
< 1
minute
Pragmatic Play and LeoVegas have announced a ground-breaking deal which sees the award-winning casino launch top bingo games from one of the industry's leading content providers.
Existing players on LeoVegas brands such as LeoVegas UK, Crown Bingo, Pink Casino and Legs Eleven will now have access to one of the most innovative and multi-featured bingo products on the market, offering highly competitive daily jackpots and prizes.
This deal strengthens Pragmatic Play's strategy to offer a full suite of cutting-edge iGaming products to a wider audience.
Claire McDaid, Vice President of Bingo at Pragmatic Play said: 'I am thrilled and thoroughly looking forward to working with the LeoVegas team on both their existing bingo brands and their new launches."
"The Pragmatic Play bingo team have worked vigorously to ensure we have a stand-out product across UX, UI and Back Office features which I am confident will enable LeoVegas and the Rocket X managed brands to drive their bingo business forward.
A spokesperson at LeoVegas said: "We are delighted to further enhance our agreement with Pragmatic Play and take their revolutionary bingo offering.
"We have a close relationship with the supplier already, taking both slot titles and Live Casino products, so it was the next logical step to take another vertical from them, considering how well their products have performed in our portfolio."
The provider's Bingo product offers a market-leading number of variants including 90, 80,75,50 and 30 ball bingo. At ICE 2020, the supplier created much excitement with the launch of a unique mobile-first bingo game, ensuring partners have innovative and exciting content to attract and retain both bingo and softer gaming customers in an ever-increasing competitive marketplace.