NSoft's Virtual games on the market of Slovakia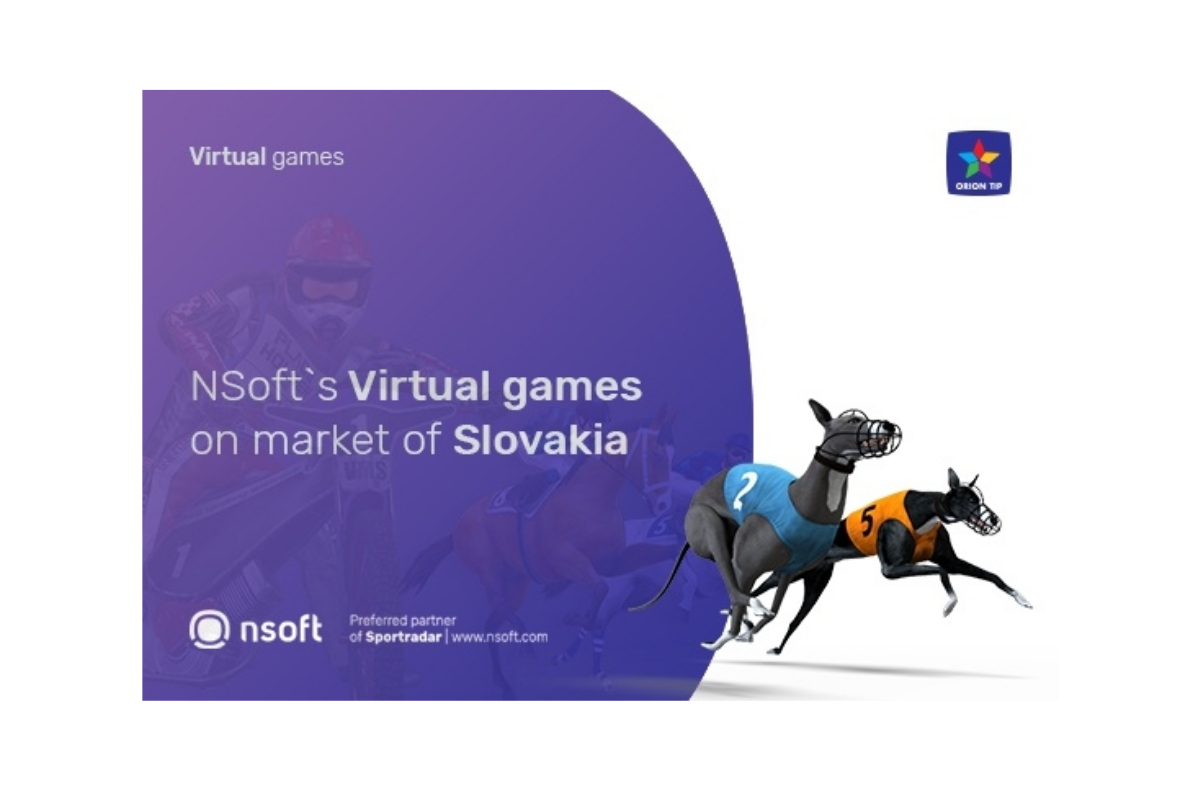 Reading Time:
< 1
minute
NSoft`s virtual games are now available on near half a thousand ORION TIP's terminals in Slovakia. The players will now have a chance to explore all exciting betting possibilities of Greyhound Races, Virtual Greyhound Races, Virtual Horse Races and Virtual Motorcycle Speedway.
All those games are very dynamic and visually very appealing. Computer generated races are based on the real sports. When it comes to visualisation, NSoft team was dedicated to bring it to perfection in every single detail. The games are, with no exception, realistically animated creations with UI design players find user-friendly and pleasurable.
This release represents a continuation of the existing cooperation with ORION TIP. This betting company already offers NSoft`s Sportsbook solution: Pre-Match and In-Play Betting MTS in its retail network and on terminals.
The release of four virtual sports betting games represents the opening of NSoft's virtual world to the market of Slovakia.
NSoft's Technical Account Manager, Vlado Rosic – Milinkovic states: "I'm pleased, from personal and professional standpoint, that we have managed through exceptional cooperation with Orion Tip, to bring our Virtual games to the Slovakian players. This represents another milestone in our fruitful partnership, and without doubt cements Orion's position as one of Slovakian top operators. I can firmly say that we're glad to be part of it."
Find out more on NSoft´s offer – book a meeting with NSoft´s sales staff or contact Sales team at [email protected].

6 in 10 Germans play video games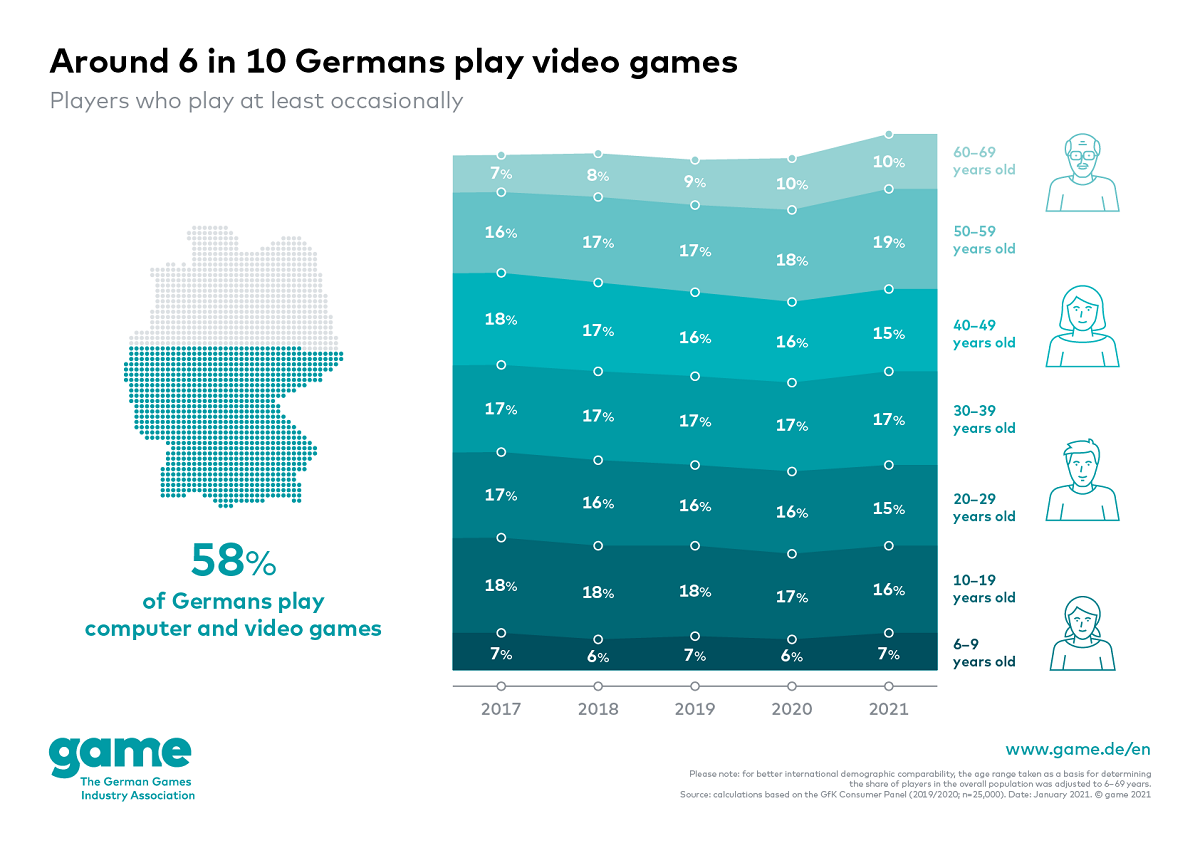 Reading Time:
2
minutes
More than half of Germans play computer and video games. Overall, 58 per cent of the population between the ages of 6 and 69 reach for the console, PC or smartphone to plunge into digital worlds. In the Covid-19 year of 2020 alone, around 5 per cent more people in Germany took up playing computer and video games. These are the numbers released today by game – the German Games Industry Association, based on data collected by the market research company GfK. Participation is high across all age classes and genders. However, the 50- to 59-year-old segment is the largest group of players, in which about 1 in 5 currently plays computer and video games. This group and players in the 60–69 age class together make up one third of all German video game players. These 'silver gamers' are in part responsible for the continually rising average age of players in Germany – currently 37.4 – over the last several years.
'The video game phenomenon has long been embraced by society as a whole,' says Felix Falk, Managing Director of game. 'But never before have so many Germans played as do today. In the last twelve months, the total number of video game players in Germany has grown by 5 per cent, a significant jump. During the shutdown phases in particular, games provided millions of people with great entertainment, a welcome diversion and also a way to stay in contact and have fun with family and friends. In this way, computer and video games made an important social contribution while also winning over millions of enthusiastic new players.'
About the market data
Please note: for purposes of better international demographic comparability, for the first time, only people between 6 and 69 years of age were taken into account in the analysis. This adjustment was made for data up to and including 2017.
The market data is based on statistics compiled by the GfK Consumer Panel. The methods used by GfK to collect data on Germany's video games market are unique in terms of both their quality and their global use. They include an ongoing survey of 25,000 consumers who are representative of the German population as a whole regarding their video game purchasing and usage habits, as well as a retail panel. The data collection methods provide a unique insight into the German market for computer and video games.
game – the German Games Industry Association
We are the association of the German games industry. Our members include developers, publishers and many other games industry actors such as esports event organisers, educational establishments and service providers. As a joint organiser of gamescom, we are responsible for the world's biggest event for computer and video games. We are an expert partner for media and for political and social institutions, and answer questions relating to market development, games culture and media literacy. Our mission is to make Germany the best games location.
Century Casinos Extends Closure of its Polish Casinos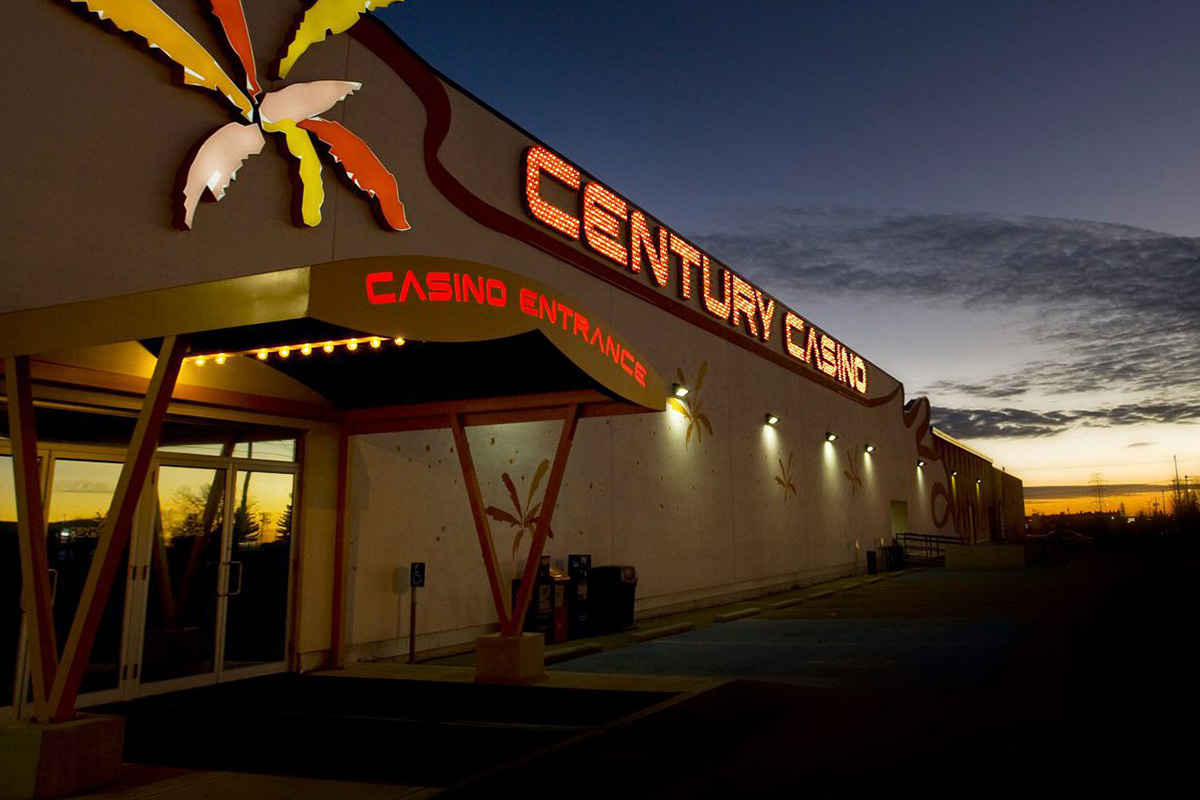 Reading Time:
< 1
minute
Century Casinos Inc. has announced that its Polish casinos would remain closed through June 6, 2021, subject to potential extensions, to comply with extended quarantines issued by the Polish government to contain the spread of COVID-19. The Company previously expected the Polish casinos would reopen on May 8, 2021.
The COVID-19 situation continues to evolve rapidly, and it currently appears that due to the pandemic's current scope it will adversely impact the Company at least through the first half of 2021.
ZEAL Network Reports Good Start to 2021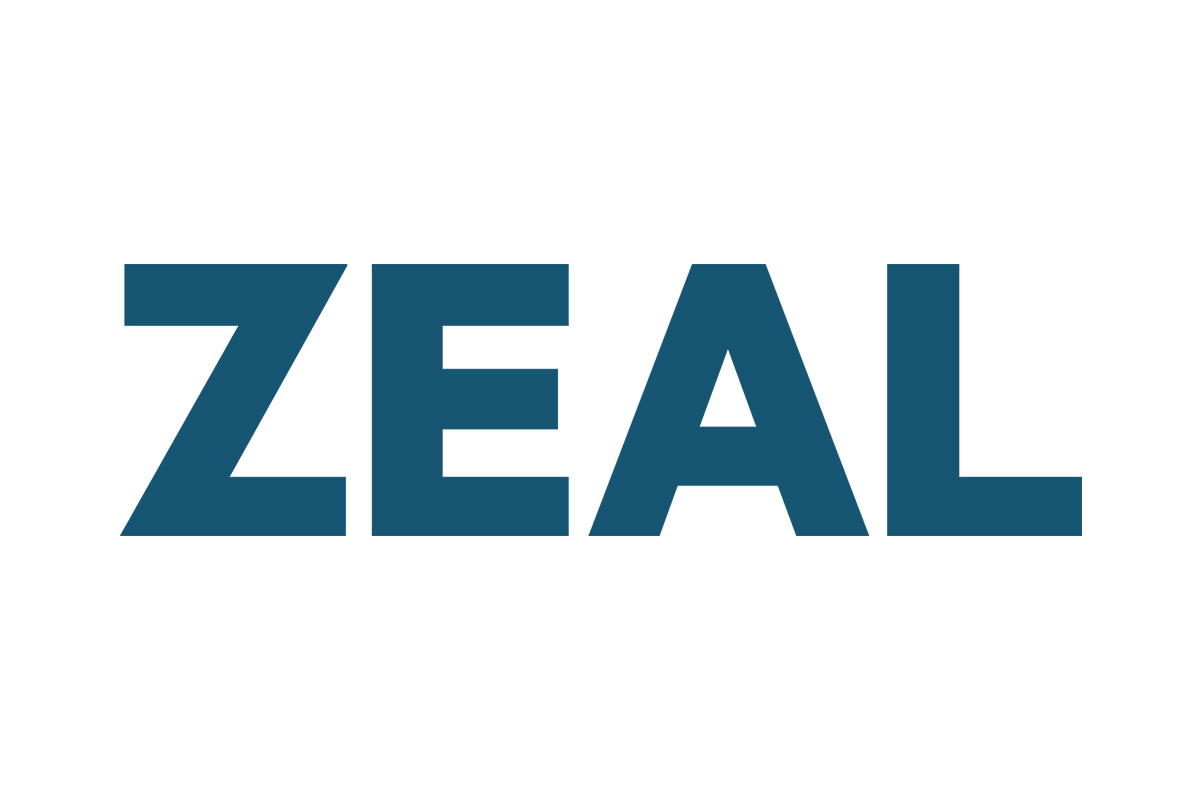 Reading Time:
< 1
minute
German online lottery products provider ZEAL Network SE has reported a good start to 2021, with the company increasing its revenue, profitability and achieving a strong gross margin.
In the first quarter of 2021, billings rose by 17% to EUR 163.31 million (2020: EUR 140.0 million), of which the Germany segment accounted for almost the entire amount at EUR 163.3 million (2020: EUR 139.7 million). Revenue increased by as much as 19% to EUR 22.6 million (2020: EUR 19.0 million), of which EUR 21.1 million was attributable to the Germany segment (2020: EUR 17.0 million). At 12.7%, the gross margin in the Germany segment was above the prior-year level (2020: 12.1%).
During the fiscal period, the Company gained 156 thousand new registered customers in the Germany segment (2020: 206 thousand). Adjusted EBITDA rose to EUR 4.6 million (2020: EUR 2.8 million) – there were no non-recurring expenses or income. The Germany segment accounted for EUR 4.1 million of this amount (2020: EUR 1.9 million). EBIT and net profit of EUR 2.4 million and EUR 2.5 million, respectively, were also well above the prior-year figures (2020: EUR 0.0 million and EUR 0.1 million, respectively).
"We are pleased that, following the LOTTO24 takeover, the business model change and the organisational adjustments, we will again be able to publish truly comparable figures in the current and previous reporting periods with the first quarter of 2021. In addition, we already demonstrated in the past year that we are capable of exploiting market opportunities, adapting to dynamic environments and continuously fine-tuning our business model. We are consistently continuing along this path," Jonas Mattsson, CFO of ZEAL Network SE, said.