Kalamba Games' Mammoth Chase gets Easter remake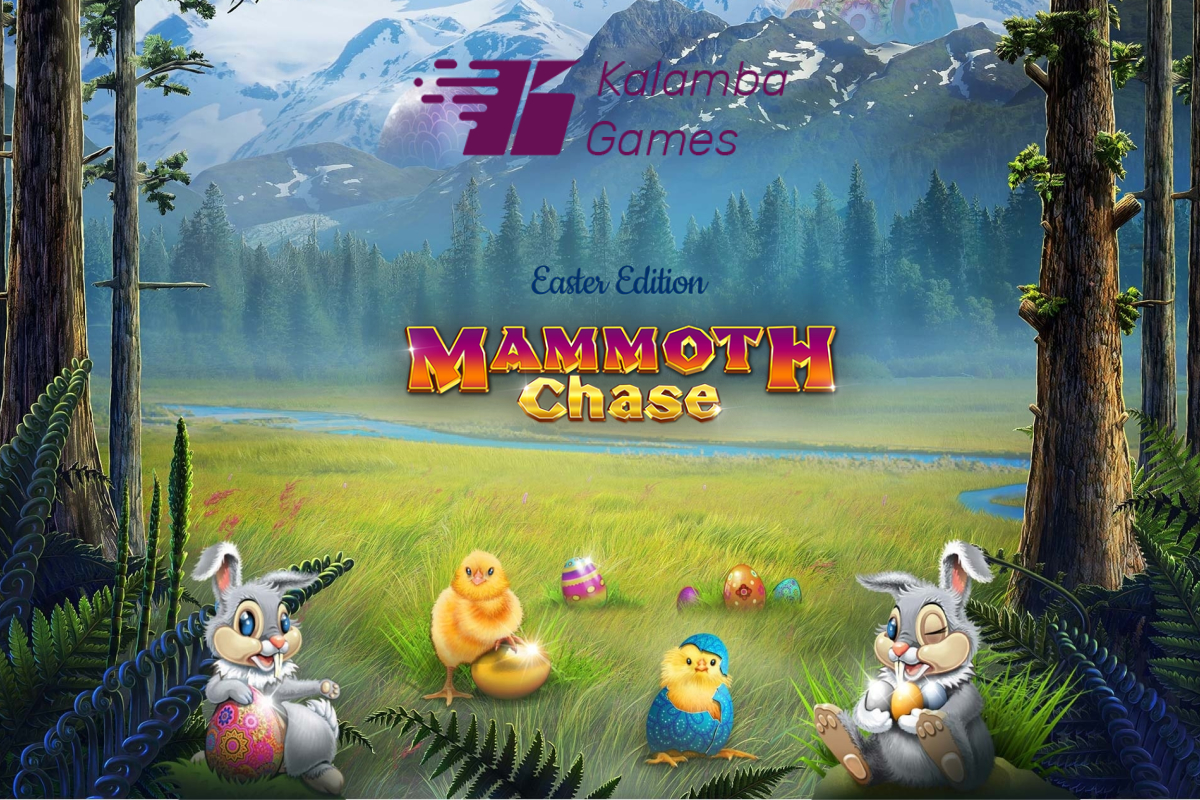 Reading Time:
< 1
minute
Kalamba Games is adding a seasonal touch to its player favourite Mammoth Chase with an Easter egg hunt full of big wins to be discovered.
Players can celebrate the holiday season with Mammoth Chase: Easter Edition which features traditional Easter characters and symbols such as bunnies, chickens and eggs.
Mammoth Chase is one of Kalamba's most popular slots, featuring stacked mammoth symbols that combine to award big wins, free spins with a frequent retrigger and multiplier wild symbols.
The 6×4 game has three levels of bonus jackpots that can be triggered with the highest-level jackpot starting from 1000x bet.
Alex Cohen, COO and co-founder of Kalamba Games, said: "Mammoth Chase: Easter Edition is another seasonal addition to our ever-growing portfolio of games.
"Seasonal twists to players' favourite games show the flexibility of our custom game assets and provide our operator partners with a fun promotional tool to engage their players."
About Kalamba Games:
Kalamba Games is an innovative slots and casino content supplier to both real money gaming and social casino operators. With offices in Malta and a development studio in Krakow, Poland, its focus is on creating games with proven revenue drivers that ensure commercial success for its partners. It was founded in 2016 by industry veterans with both B2C and B2B experience, as well as a strong desire to bring the best of social casino to the RMG vertical. With a varied portfolio of high-quality products and a growing list of customers, Kalamba is now well on the way to becoming a leading player in the next generation of alternative content suppliers. Find out more here: www.kalambagames.com
DraftKings extends sports betting agreement with MansionBet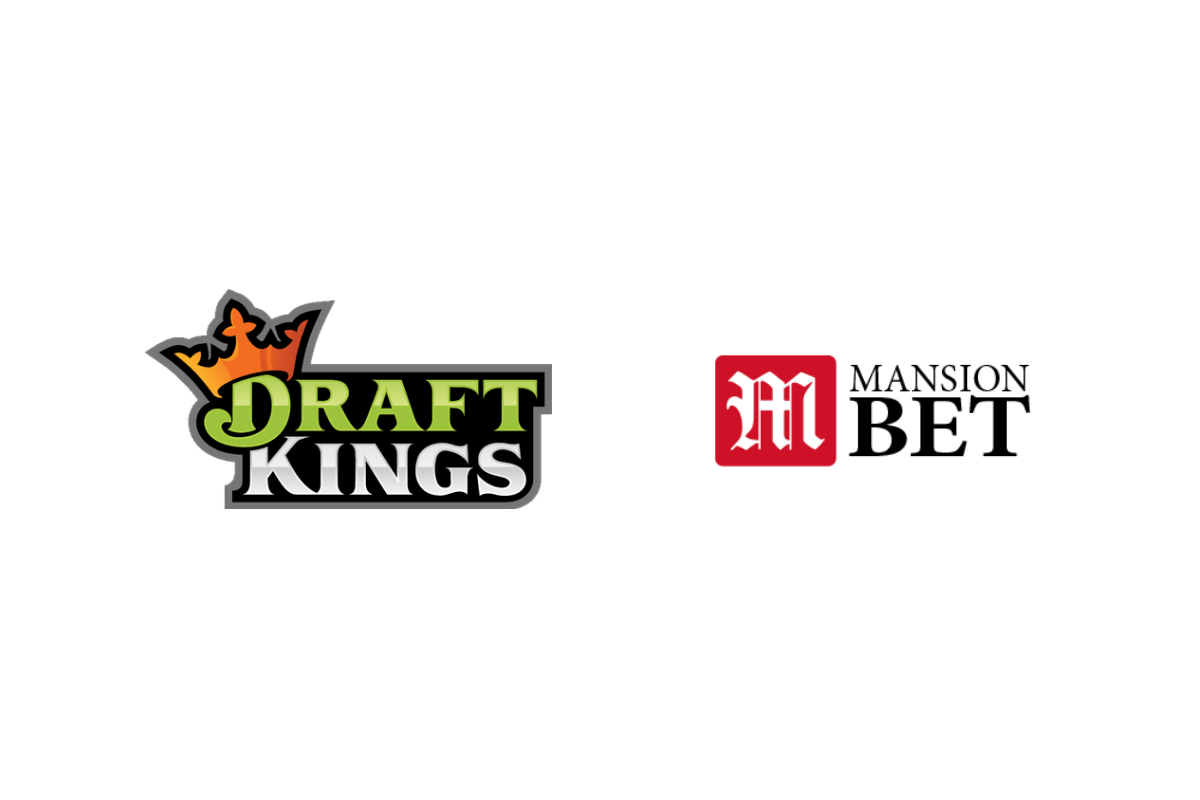 Reading Time:
< 1
minute
DRAFTKINGS' B2B TECHNOLOGY WILL POWER LEADING U.K SPORTSBOOK
DraftKings Inc. today announced the renewal and extension of its relationship with MansionBet, the Gibraltar based sport betting brand of the Mansion Group, a leading provider of online gaming, with a portfolio of well-known online casino brands, as well as a sportsbook. The long-term agreement will see DraftKings' B2B technology continue to power the tier one operator's sportsbook and casino platform, in addition to providing a suite of managed services covering compliance, payments and anti-fraud protocols.
"Across multiple global jurisdictions, DraftKings is changing the way fans engage with sports," said Shay Berka, DraftKings' Chief International Officer. "Our renewal and extension with MansionBet, a tier one operator in the highly competitive U.K. market, is another example of the strategic value DraftKings' cutting-edge B2B technology provides to our clients."
Karel Manasco, CEO at Mansion commented: "DraftKings' B2B platform has been instrumental to the success of MansionBet since we launched. The extended deal will allow us to provide our players with the ultimate sports betting experience, including increased offerings and an enhanced horse racing product, utilising the impressive platforms and services that DraftKings provide."
Having experienced significant growth since launching in 2018, MansionBet will now leverage DraftKings' suite of APIs across their entire sportsbook. The expansion will significantly enhance MansionBet's customer offerings and experience, particularly for horse racing, which will now feature additional streaming coverage and Timeform content from both U.K. and international tracks.
Gaming Americas invades the region with Virtual Quarterly Meetups and sets up Advisory Board with Latin and North American gambling industry experts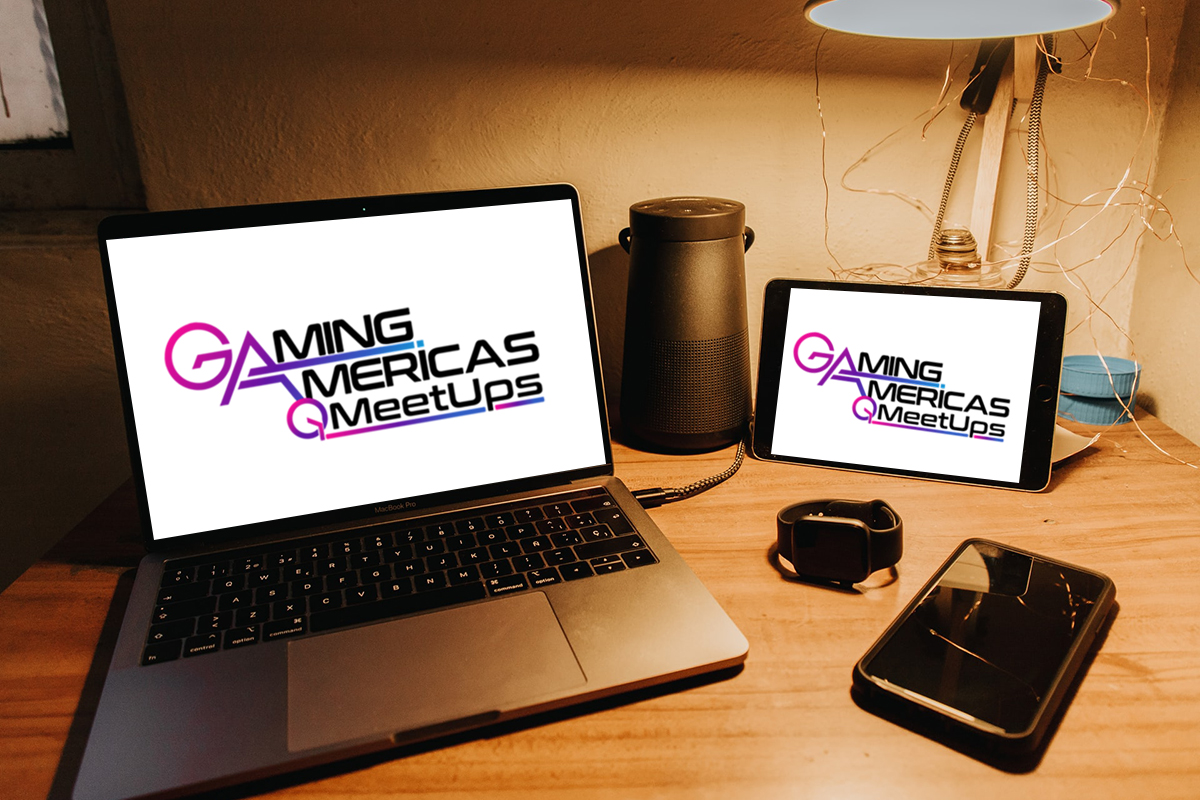 Reading Time:
4
minutes
GamingAmericas.com announces quarterly virtual meetups, conference dates and advisory board.
The team at GamingAmericas.com (part of Hipther Agency), is excited to announce the launch of virtual meetup series which will increase the access to quality information to interested parties, but will also provide an excellent opportunity to participate in engaging discussions about the North and Latin American gambling industry.
The quarterly meetups will complement the yearly virtual conference and the media/publishing services offered by Gaming Americas, and will be strategically coordinated by the Gaming Americas Way Seers (Advisory Board).
"2020 was a year of growth for us in terms of reaching new markets with our unique style of running conferences and publishing quality content. Gaming Americas has become an important news outlet in the region and to supplement the engagement, we are happy to announce our quarterly meetup series. We learned a lot this year about hosting virtual gatherings and we can now say that size doesn't matter. We tested many new ways of interacting with our audience and we can say we found a great recipe which will be implemented in these meetups", stated Zoltán Tűndik, Co-Founder and Head of Business at Hipther Agency.
Gaming Americas Quarterly Meetups
The Gaming Americas Quarterly Meetups are designed to keep you up-to-date with what is fresh in the North American and Latin American gambling industry.
The dates of the meetups are the following:
The virtual meetups will be organized quarterly and the calendar looks the following way:
January 28, 2021 – Gaming Americas Q1 Meetup
April 29, 2021 – Gaming Americas Q2 Meetup
August 26, 2021 – Gaming Americas Q3 Meetup
November 18, 2021 – Gaming Americas Q4 Meetup
The tickets are sold at the rate of $99 per Meetup or you can benefit of the full year membership offer and save 25%. You can find more details about the passes here.
The meetups feature several panel discussions per region and topics that are joined by key industry experts, CEOs, C-Level Executives, Business Development Managers, and sometimes government officials/regulators.
All meetups offer the opportunity to network online in special break-out sessions, but also join a round table discussion which answers all burning questions of the industry at a certain point in time during 2021.
Sports Betting & Casino Summit North America
The team is also excited to announce the dates for the second edition of Sports Betting & Casino Summit North America, which will take place once again in the virtual world between 21-23 June, 2021.
The inaugural edition was a huge success and brought together +500 participants and 75 speakers.
The virtual conference will continue its mission of bringing together regulators, operators, suppliers, marketing managers, C-Level Executives, policymakers, and more for two days of quality online learning and networking.
To receive constant updates about the registration opening and agenda updates, subscribe here: http://eepurl.com/hfyZxf
Advisory Board
In order to fully embrace all hot topics and regulatory updates from the Americas, the strategy will be orchestrated by North and Latin American gambling industry experts.
Thus, the team is honored to announce the appointment of the following experts in the Gaming Americas Way Seers (Advisory Board):
Chantal A. Cipriano (Senior Director, Legal & Compliance at Mazooma)
Karen Marcela Sierra – Hughes (Vice President of Latin America & Caribbean at Gaming Laboratories International (GLI))
Dr Laila Mintas (CEO at PlayUp US)
Fernando Saffores (Founder & Director at Focus Gaming News)
Jonodev Chaudhuri (Chair, Indian Law & Policy Practice at Quarles & Brady LLP)
Joerg Hofmann (Senior Partner at MELCHERS LAW)
Evan Davis (Managing Director, Sports Betting and Gaming for SeventySix Capital Sports Advisory)
Jeremy P. Kleiman (Gaming Attorney and Member at Saiber LLC)
Lloyd Danzig (Founder & CEO at Sharp Alpha Advisors)
The excitement about 2021 is also shared by the above-mentioned experts and here are some inputs that were stated:
"Gaming Americas has developed a method to disseminate gaming content and news, ways for businesses to collaborate and the opportunity for relationships to grow. I look forward to joining its Way Seer Advisory Board and helping to advance its initiatives in the gaming industry by providing a legal and regulatory perspective." – Chantal A. Cipriano (Senior Director, Legal & Compliance at Mazooma)
"The American gaming market continues to grow exponentially, catalyzed by technology, investment, and legislation. As new and existing participants increasingly seek insight into the industry, thoughtfully-constructed conferences will have the opportunity to serve as nodes that disseminate the expertise to key stakeholders. I am excited to join the Gaming Americas Advisory Board alongside a prestigious collection of thought leaders in the space." – Lloyd Danzig (Founder & CEO at Sharp Alpha Advisors)
"I am thrilled to be part of this outstanding group of international experts.  The future is bright and Gaming Americas is leading the way!" – Jeremy P. Kleiman (Gaming Attorney and Member at Saiber LLC)
"I'm really proud to participate in such interesting events with other recognized executives around the world. This 'new normality' leads us to think out of the box, offering outstanding solutions and being close to our customers. Hipther understood this very well." – Fernando Saffores (Founder & Director at Focus Gaming News)
"Something really big, something global, is being created here. And I am delighted to be a part of it!" – Dr. Joerg Hofmann (Senior Partner at MELCHERS LAW)
 "I'm honored and excited to join the Way Seer board for Gaming Americas alongside such a diverse and knowledgeable set of experts from across the gaming community.  I look forward to an exciting year of discussions focusing on topics that are of heightened interest to our industry."– Evan Davis (Managing Director, Sports Betting and Gaming for SeventySix Capital Sports Advisory)
For further sponsorship/speaking and marketing inquiries, make sure to reach out to Andrada Marginean (B2B Sales Executive at Hipther Agency).
For media-related inquiries, please contact Alexandru Marginean (Marketing Specialist at Hipther Agency).
Danes increasingly gamble online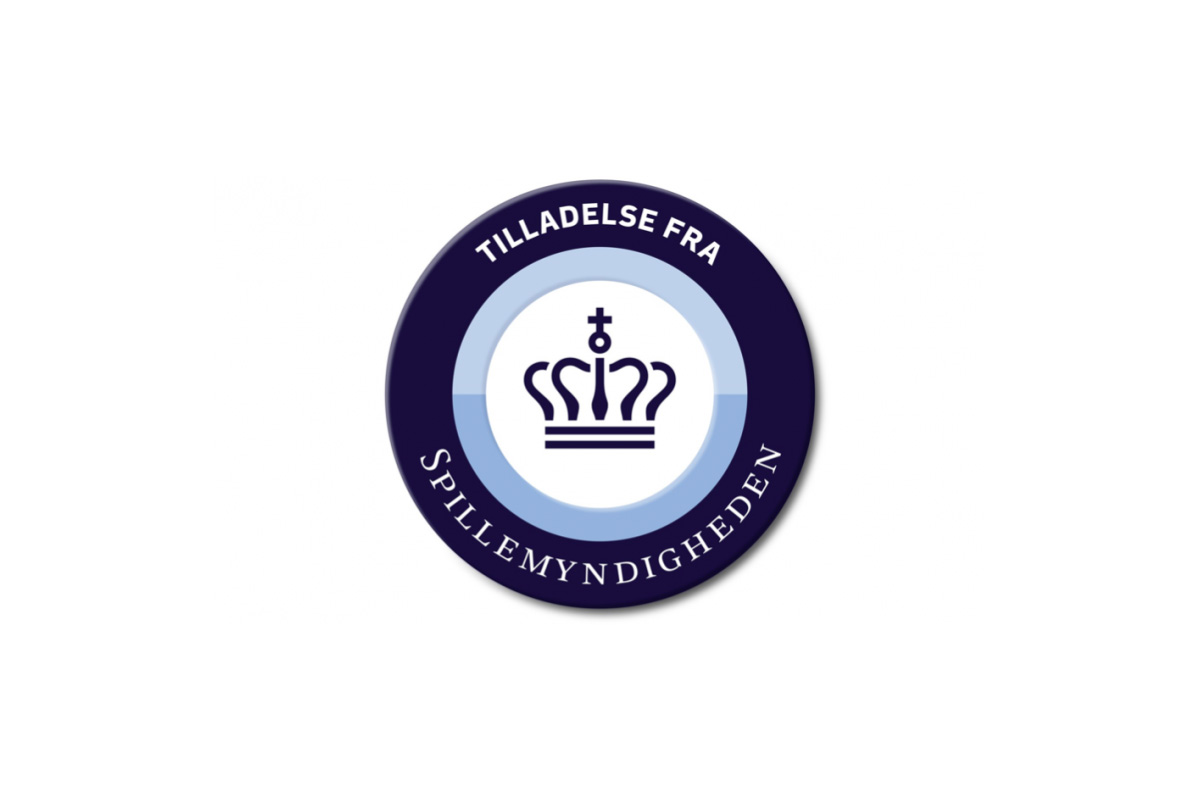 Reading Time:
2
minutes
The latest figures from the Danish Gambling Authority show that 54 percent of the Danes' gambling in 2019 took place on online platforms. In comparison, the figure was 31 percent in 2012.
Thus, Danes increasingly choose virtual gaming machines and betting via mobile phones or computesr over the land-based casinos, gaming machines and paper pools coupons.
In the period from 2012–2019, the total gross gaming revenue (GGR) in Denmark increased from DKK 7.8 billion to DKK 9.8 billion. GGR is the international way of measuring the size of the gambling market. It is calculated based on the players' stakes minus the winnings, and equals the amount that players have spent on gambling products.
"There is no doubt that the Danes' preference to gamble online is reflected in the market development. The development in the gambling market seems to follow the general technological development, where an increasingly larger part of our everyday life takes place online", says acting director of the Danish Gambling Authority Jan Madsen.
Danes gamble via their smart phones
The Danish Gambling Authority have examined the platforms used for online gambling. Here, the technologicaldevelopment is also clearly reflected, as more and more Danes prefer their mobile phones and tablets to computers.
Whereas only 11 percent of the spending on online casinos and online betting took place on mobile platforms in 2012, this share has increased to 61 percent in 2019.
"One of the Danish Gambling Authority's most important tasks is to monitor the developments in the gambling market. Among other things, weu se the statistics to get an overview of where the market in heading, but also to organise our supervision of the gambling operators and thereby ensure that gambling in Denmark takes place fair and responsibly", says acting director of the Danish Gambling Authority Jan Madsen.
Second place in Europe
Compared with other European countries, it is only Sweden that has a larger share of online gambling than Denmark. Here, 59 percent of the gambling market is online. The three Nordic countries, Sweden, Denmark and Norway are the only countries in which more than half of the spending on gambling products takes place online.
"There is a huge difference among the various gambling markets and the regulation in European countries. Some countries still have a monopoly on gambling, and in France, where online gambling only accounts for 24 percent of the market, there is still a strong tradition of lotto and betting on horse racing in bars instead of online"; says acting director of the Danish Gambling Authority Jan Madsen.
Source: spillemyndigheden.dk