NSoft`s Next Six enhances Balkan Bet's Mobile app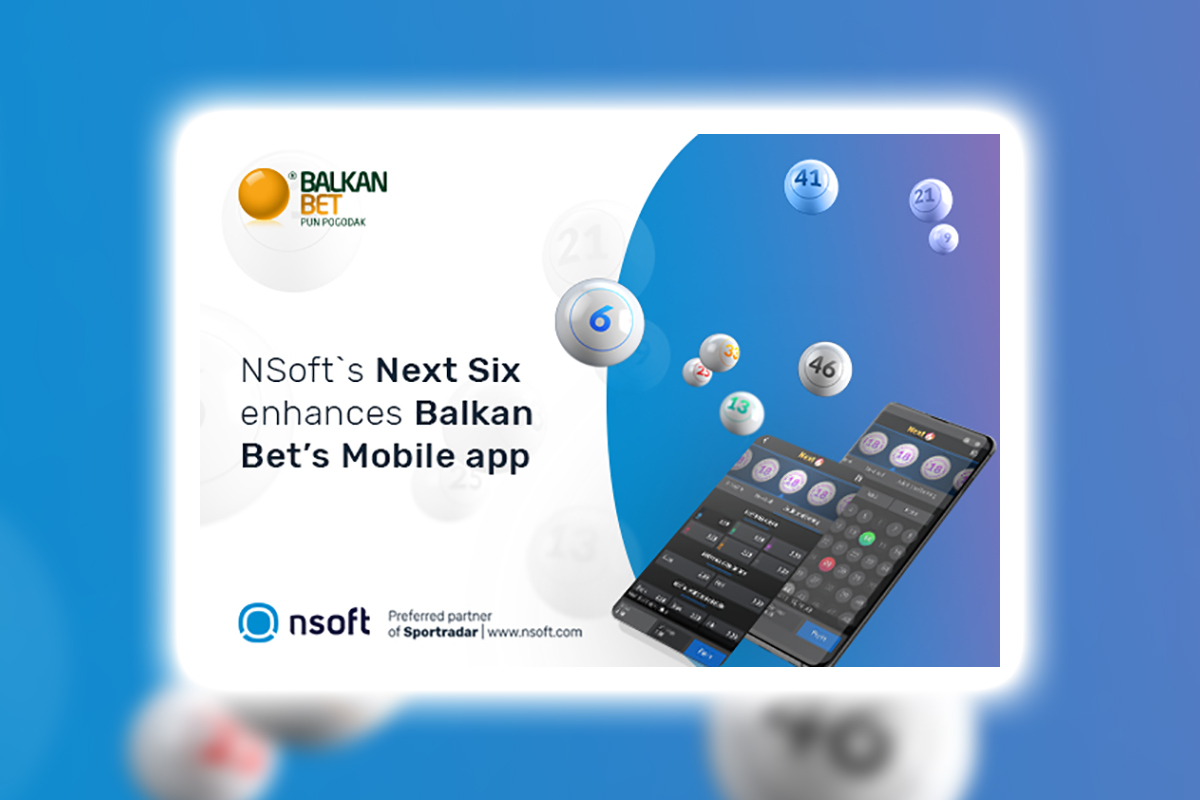 Reading Time:
2
minutes
Serbian Balkan Bet has extended the existing offer of virtual draw-based games. The players using Balkan Bet´s mobile app are now able to enjoy in Next Six.
Next Six enables players to bet which numbers will be drawn from the drum throughout the whole round providing the game with the characteristics of live betting – what makes it even more entertaining to the players. In combination with the channel of release – a Mobile app for Android – Next Six brings the joy of game and thrill of winning to the players. The players have a betshop in the palm of their hand.
"Balkan Bet and NSoft have long-lasting and successful cooperation behind numerous implemented products and projects. They have been using almost full NSoft's product portfolio palette which includes omnichannel solutions for Sportsbook – In Play and Pre-Match betting together with Virtual Draw-based Games and Virtual Race Games. Balkan Bet was actually one of the first betting companies to introduce NSoft's Mobile App Solution and offer it to its players. They constantly tend to enrich the offer with new features and products which keeps them way ahead of the competition raising the player hospitality and providing an advanced player experience. Working with Balkan Bet provides NSoft with a powerful platform to showcase its products to the end users and the mutual cooperation based on trust provides us with valuable market feedback." commented Dalibor Ostojić, Regional Sales Manager.
Draw-based games have made a long journey from manual to its virtual version. The virtualization has boosted this type of game in sense of speed and visual presentation making it become an essential type of game for every betting company.
Find out more on NSoft´s offer – book a meeting with NSoft´s Sales team or contact us directly at [email protected].
About NSoft:
NSoft is an award – winning internationally recognized software solutions provider for the gaming and betting industry. The company has more than 200 employees and 100 companies as its customers, operating in 35 countries. Its product portfolio includes turnkey solution for managing betting business, retail and omni-channel solutions, virtual sports betting, sportsbook and draw based games.
Our unique approach to customers and creative software solutions positioned us as one of the top providers of innovative products for the gaming industry. We understand that strong and long-term partnerships are essential for further development, so we joined forces with the world's leading sport data provider – Sportradar.
It is NSoft's mission to provide betshop owners with powerful and visually appealing platform, amazing virtual games, and data-packed sportsbook, and help them grow their business.
Switch your business online for free with NSoft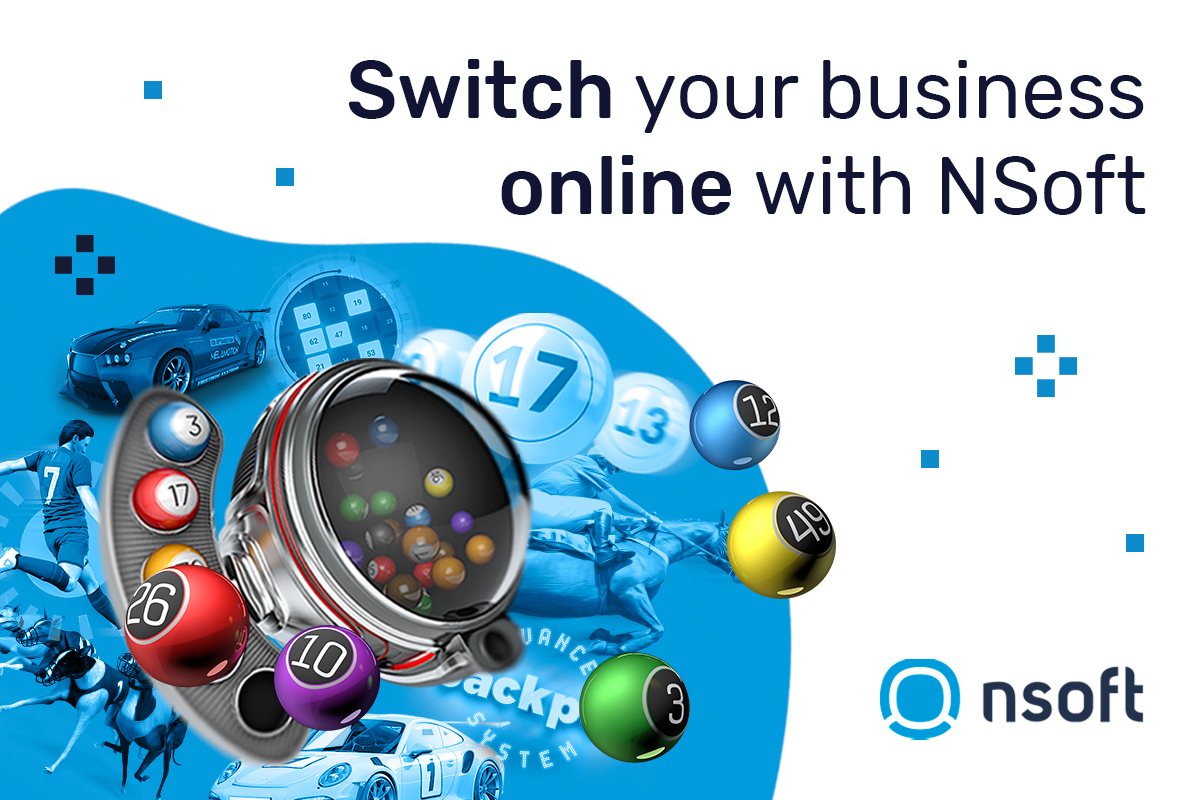 Reading Time:
< 1
minute
The impact of the Coronavirus epidemic on the igaming industry was tremendous, and everybody is doing their best to cope with the current situation. NSoft, as a tier-one software provider, is ready to ease your shift from land-based to online.
In order to facilitate this demanding period, NSoft is offering its entire palette of virtual games on the web: Virtual Sports Betting products and Draw-based games completely free of charge for the period from April 1. to June 1, 2020. This means no setup fees, no minimum monthly fees and no monthly revenue share invoices for 2 months!
It's time to switch online, let's connect for free and play.
Our products bring the thrill and excitement – anywhere, anytime and on any device. We are confident to bring your retail players online.
Fill out the form before 31.3.20. and get your Virtuals running online straight away!
NSoft, the leading iGaming provider, offers a comprehensive suite of products including a full Sportsbook platform together with Virtual Sports Betting, Draw-Based Games and NSoft Vision.
LATAM: NSoft's next frontier is here
Reading Time:
2
minutes
NSoft provides top-notch gaming content to some of the world's leading operators from its offices in Bosnia and Herzegovina and Croatia, Nigeria, SAR, Costa Rica, and Singapore. The company's product palette includes virtual games, sportsbook software, draw-based games, NSoft Vision – AI software, all laid on Seven – turnkey gaming management platform for retail betting shops, gaming terminals, web and mobile application channels.
NSoft's retail long-term experience is certainly an important asset for LATAM markets due to the retail preferences of its players. The quality of NSoft's virtual games portfolio will definitely satisfy the highest market demands while the complete Sportsbook product and long term cooperation with Sportradar are to guarantee for deep expertise of NSoft's development team.
NSoft's sister-company, it's hardware division, Stark that has grown to be the first-shop-stop for operators looking for quality, customization, branding and superior product performance. Stark offers an end-to-end betting terminal solution that is at the same time even the most cost-effective. The company combines best-in-class technology with human technical expertise to deliver a fully customizable SSBT.
LATAM's new horizons
LATAM's historic evolution in this industry is quite unique and fascinating and even though it has proven that it is here to stay, the development phase lasted more than other markets. For almost 25 years the borders of the gaming industry have been slowly opening from Rio Bravo all the way down to the Patagonian soil.
After years of wandering over the strategy of establishing a regulatory framework in Latin America, things have changed over the past year. All this is accompanied by changes in gambling legislation in the two most important Latin American countries, Brazil and Argentina.
In December 2018, the regulator made it possible in Brazil to legalize online fixed odds betting and to obtain licenses. On the other hand, a new law was also adopted in Argentina in December 2018 for the Buenos Aires region, where it became possible to obtain licenses in a manner similar to that in the European Union.
In other Latin American jurisdictions, a similar trend is also observed. For example, a regulatory framework has been put in place in Colombia and Peru, thus it should not be surprising to see the largest European betting operators bring their business to these countries.
However, it should be borne in mind that Latin America's business opportunities depend on laws that will certainly not be identical in all countries. Non-harmonized solutions may offer more favorable conditions in some countries than others. For example, the political situation in Mexico.
Women in iGaming business: Danijela Krezic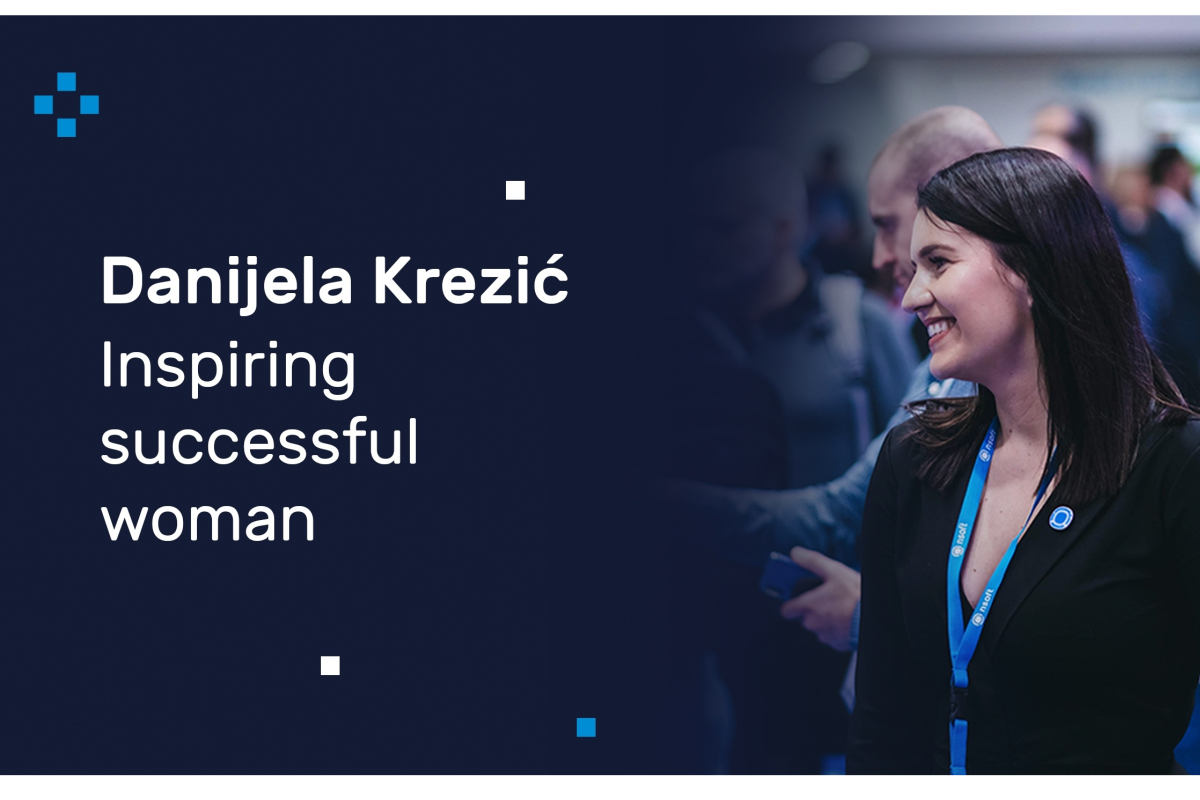 Reading Time:
2
minutes
One of us, yet never ahead of us – International Women's Day is always an opportunity to celebrate women in business – in our case women in iGaming business.
And what better way to celebrate it than to shine a light on Ms. NSoft's founder – Danijela Krezic who has contributed to the company with her talent, hard work, and intuition.
The head of strong women squad
Fueled by caffeine and passion, Danijela's morning networking is focused on achieving something fresh and new for NSoft's business – she is a dedicated mother of two sons, a wife and a business owner in her early thirties.
An NSoft IT Woman doesn't only illustrate scientific facts of possibility to enter predominantly men spheres. It seeks to promote inquiry, inventiveness and accessibility in IT, making it open to all, in particular young women.
Stereotypes surrounding the types of roles available in the tech industry, and iGaming in particular, have added to the steady decline of women entering the tech workforce. NSoft is not a stereotype company with its 60 women holding different positions, from C-level, developers, data specialists, sales crew, administration, facility officers, to legal, marketing, HR and finance – in every NSoft's department there is a woman. And in name of NSoft's 60 soft souls, it is important to share our two cents on the issue.
NSoft – iGaming innovation hub
It's 2020 and NSoft is a provider of superior online gaming solutions for iGaming operators. The business was founded in 2008 and has since emerged as one of the industry's most respected and acclaimed suppliers. It currently provides gaming content to some of the world's leading operators from its offices in Bosnia and Herzegovina and Croatia, Nigeria, SAR, Costa Rica, and Singapore. NSoft product palette includes virtual games, sportsbook software, and a turnkey gaming management platform for retail betting shops, gaming terminals, web and mobile application channels.
And what is now almost 300 people show used to be Igor and Danijela's dream. Literally, like all success stories, this one has started from a garage too.
Work to make yourself proud
Danijela started working as one of 6 employees in the company in 2008 supervising finance and administration.