NSoft`s Next Six enhances Balkan Bet's Mobile app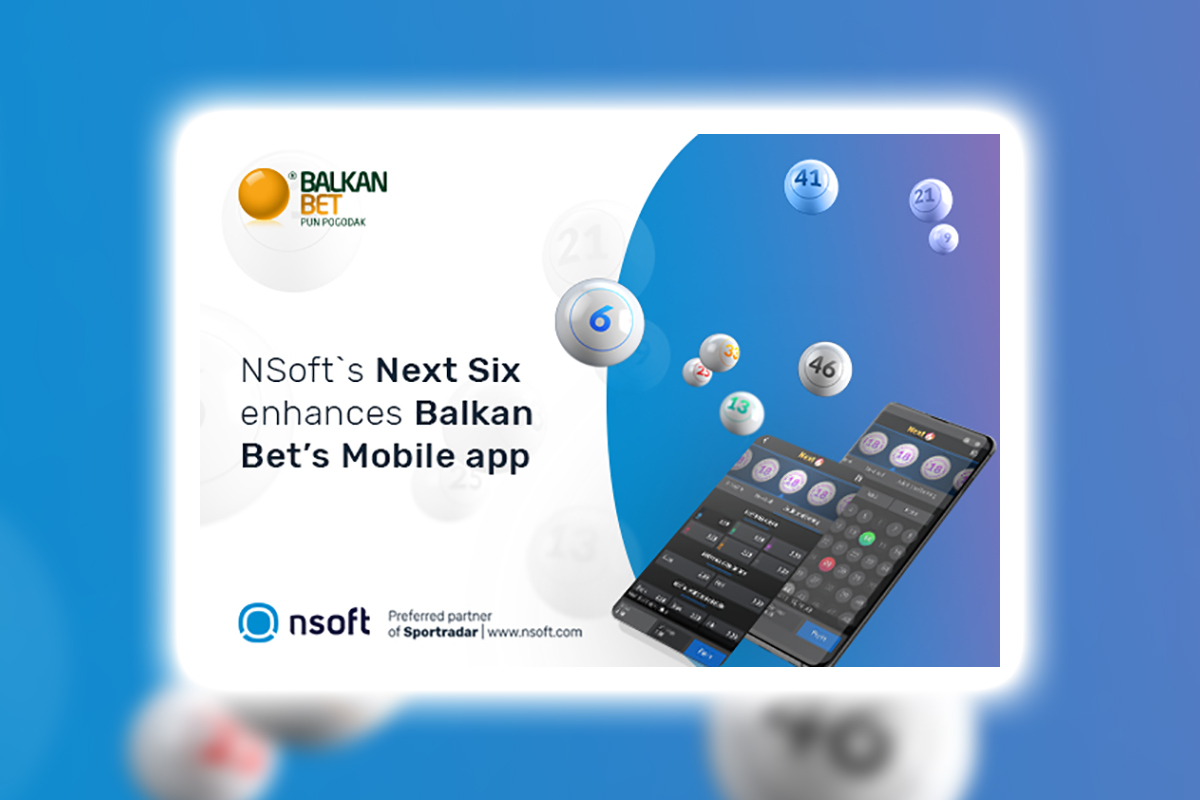 Reading Time:
2
minutes
Serbian Balkan Bet has extended the existing offer of virtual draw-based games. The players using Balkan Bet´s mobile app are now able to enjoy in Next Six.
Next Six enables players to bet which numbers will be drawn from the drum throughout the whole round providing the game with the characteristics of live betting – what makes it even more entertaining to the players. In combination with the channel of release – a Mobile app for Android – Next Six brings the joy of game and thrill of winning to the players. The players have a betshop in the palm of their hand.
"Balkan Bet and NSoft have long-lasting and successful cooperation behind numerous implemented products and projects. They have been using almost full NSoft's product portfolio palette which includes omnichannel solutions for Sportsbook – In Play and Pre-Match betting together with Virtual Draw-based Games and Virtual Race Games. Balkan Bet was actually one of the first betting companies to introduce NSoft's Mobile App Solution and offer it to its players. They constantly tend to enrich the offer with new features and products which keeps them way ahead of the competition raising the player hospitality and providing an advanced player experience. Working with Balkan Bet provides NSoft with a powerful platform to showcase its products to the end users and the mutual cooperation based on trust provides us with valuable market feedback." commented Dalibor Ostojić, Regional Sales Manager.
Draw-based games have made a long journey from manual to its virtual version. The virtualization has boosted this type of game in sense of speed and visual presentation making it become an essential type of game for every betting company.
Find out more on NSoft´s offer – book a meeting with NSoft´s Sales team or contact us directly at sales@nsoft.com.
About NSoft:
NSoft is an award – winning internationally recognized software solutions provider for the gaming and betting industry. The company has more than 200 employees and 100 companies as its customers, operating in 35 countries. Its product portfolio includes turnkey solution for managing betting business, retail and omni-channel solutions, virtual sports betting, sportsbook and draw based games.
Our unique approach to customers and creative software solutions positioned us as one of the top providers of innovative products for the gaming industry. We understand that strong and long-term partnerships are essential for further development, so we joined forces with the world's leading sport data provider – Sportradar.
It is NSoft's mission to provide betshop owners with powerful and visually appealing platform, amazing virtual games, and data-packed sportsbook, and help them grow their business.
NSoft's Pre-Match Self Managed available on Balkan Bet terminals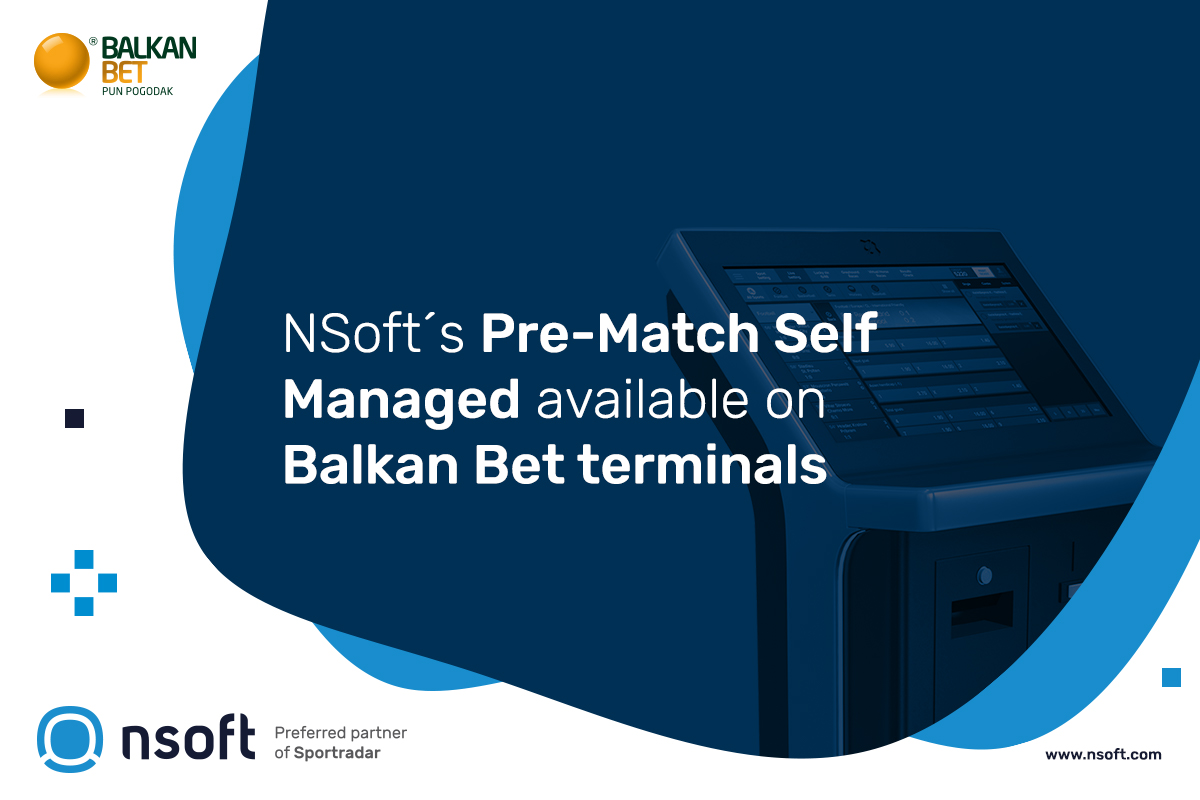 Reading Time:
1
minute
Sportsbook's Pre-Match Self Managed has found its way to the new channel, making it now available in retail, web, and terminals. NSoft ́s client Balkan Bet was the first to introduce it on its terminals as well.
Pre-Match Self Managed is a very convenient solution for the betting operators who want to customize their offer to the highest possible level. It enables them to flirt with the betting offer possibilities – when it comes to the event or offer type. It is a very convenient tool for those who want to meet players ́ expectations. Self Managed helps betting operators to create small, fine details within the Pre-Match sports betting operations respecting the players' habits at the same time.
NSoft has integrated Merkur Gaming's casino games onto Balkan Bet's web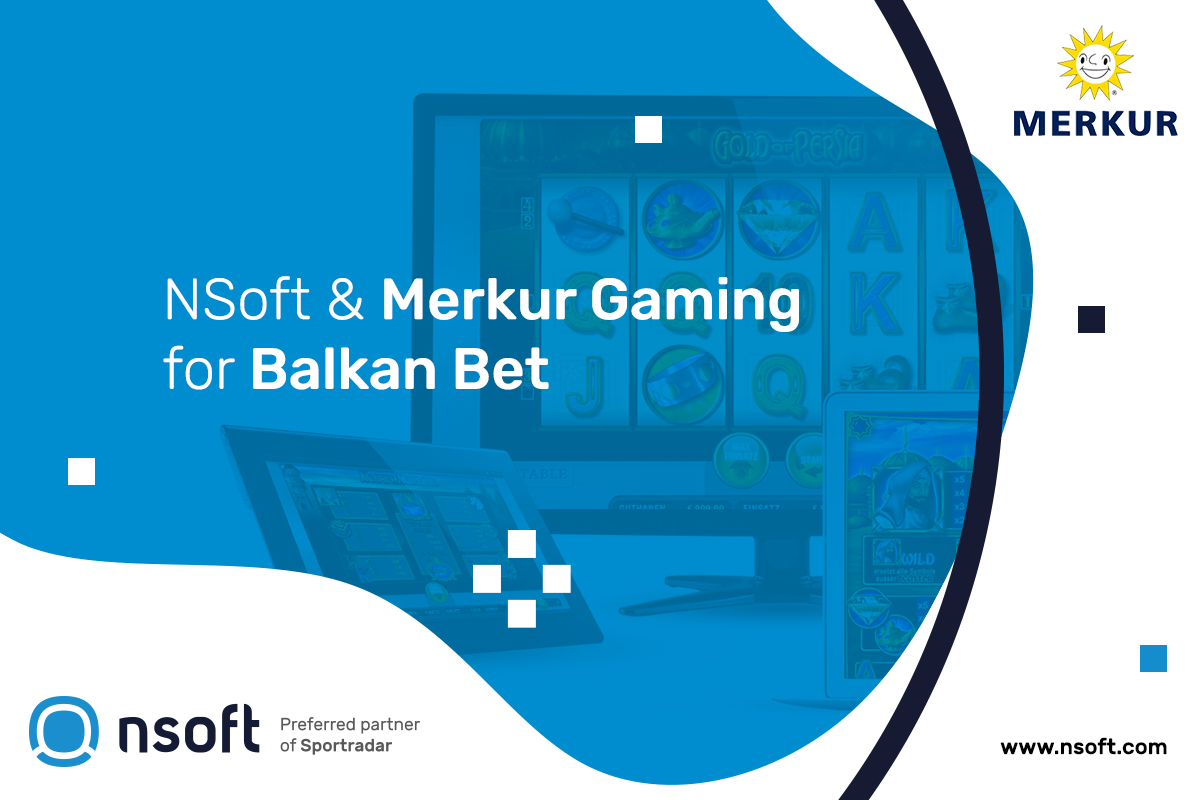 Reading Time:
1
minute
NSoft, an award-winning internationally recognized software solutions provider for the betting industry, has integrated Merkur Gaming casino games onto Balkan Bet`s web. NSoft provides full web solution for the Serbian client that now has extended its offer to exciting casino games as well.
"The process of integration has been performed smoothly and we have had great communication, both with Balkan Bet and Merkur Gaming teams while working on this project. Everything was done very professionally and on time," commented Ivan Rozić, SVP of Sales & Marketing from NSoft.
NSoft betting solutions for web and support infrastructure foresees easy to manage integration requests from the clients. The overall business set-up is client-oriented which ensures NSoft's agility to easily handle clients` requests.
NSoft to attend World Gaming Executive Summit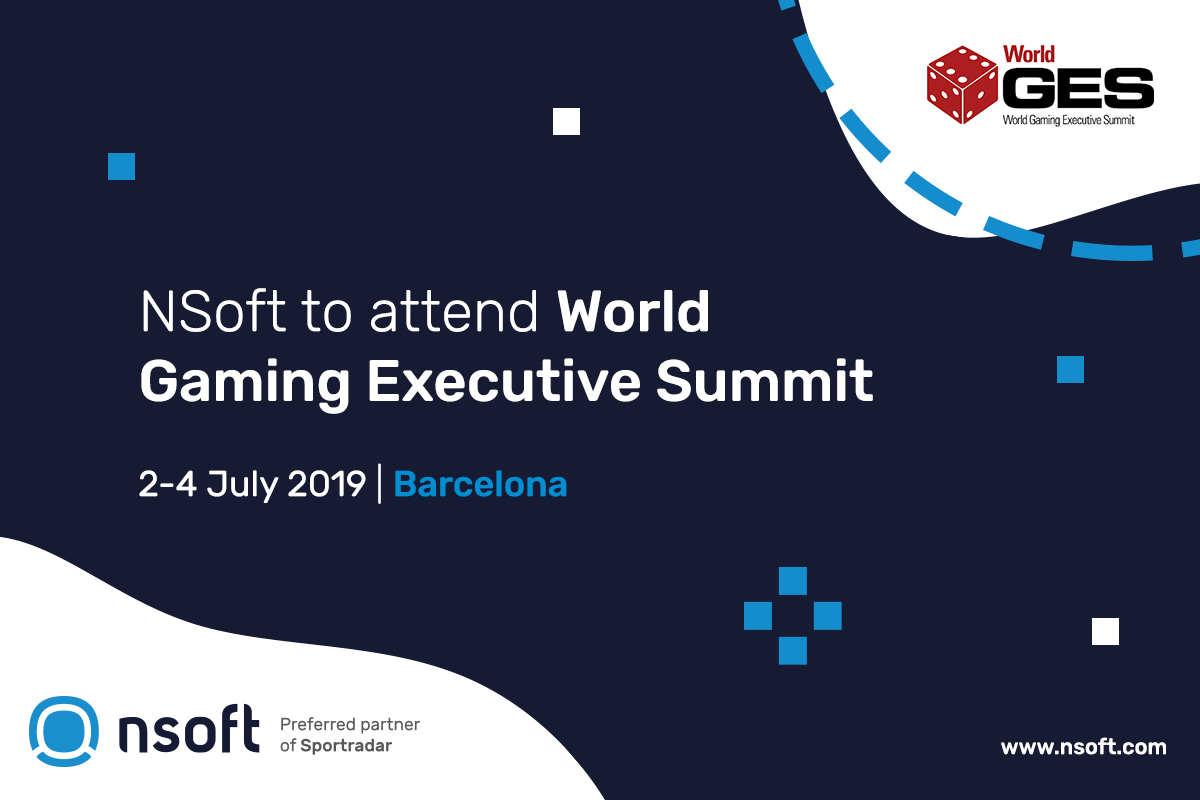 Reading Time:
1
minute
NSoft is announcing its participation at "the must-attend event for the C-levels of the gaming industry" that is going to be held on 2-4 July 2019 in Barcelona.
Now in its 13th year, the World Gaming Executive Summit continues to be the most senior and high-level event for online, land-based and lottery gaming communities. The seniority, reputation, and global reach make the World Gaming Executive Summit, the most exclusive and influential gathering for the gaming community and all those affiliated to it.
NSoft's representatives are happy to join the industry colleagues for 3 days of learning, debate, and networking. WGES represents a truly unique opportunity for industry leaders to come together, share ideas and debate their strategies.
Don't miss out the roundtable discussion on the use of Facial recognition in retail operations on July 3rd, 2019 at 11:20.
In order to find out more on NSoft's products, visit us on www.nsoft.com or book a meeting with our C-level team in Barcelona on marketing@nsoft.com