Are you experienced? Zendesk brings customer experience in gaming to the fore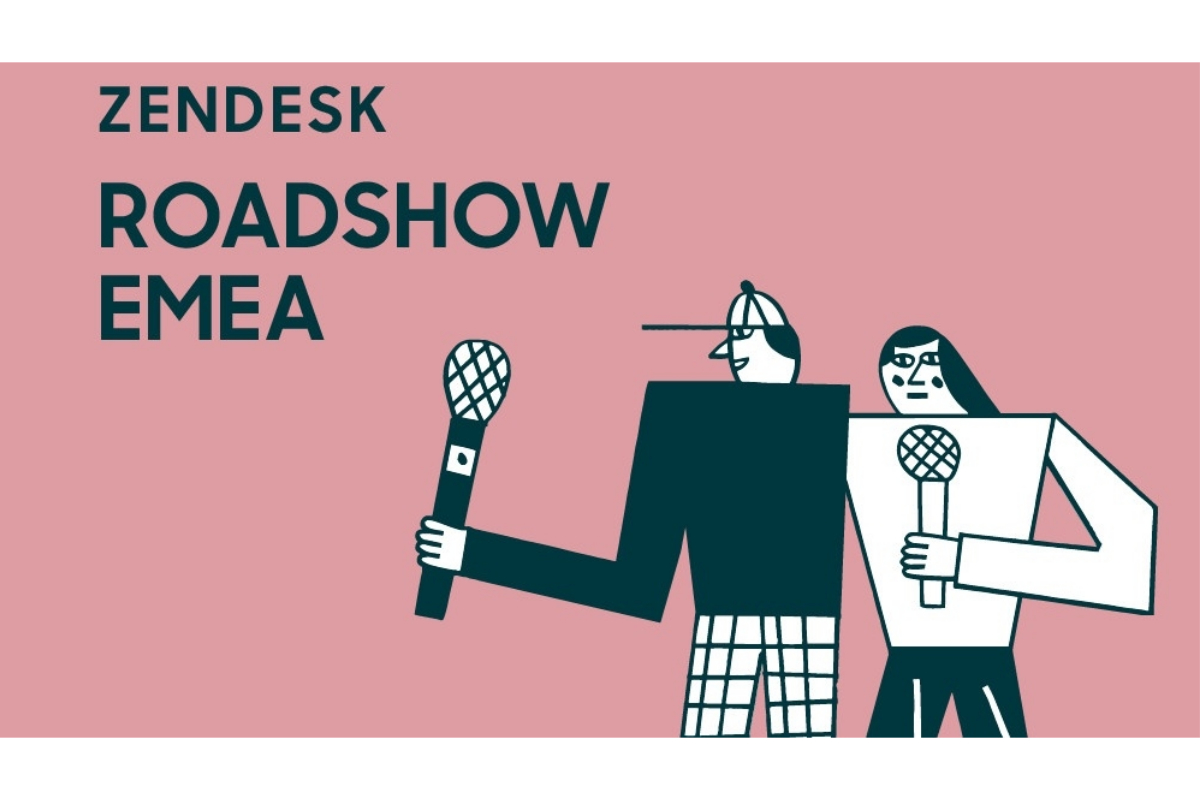 Reading Time:
5
minutes
With more than 30 years providing unrivalled customer experiences to leading industry innovators, such as Mr Green, White Hat Gaming, Leo Vegas, Riot Games, Big Fish Games and more, Zendesk believes the need for gaming operators to establish strong and positive customer service processes is more essential than ever. Chams Ejjaouani Director of Marketing for the renowned customer service software company, explains how AI is shaping the experience of young players, their new gaming industry Roadshow in Malta and why Zendesk's Omnichannel Customer Service platform is 'beautifully simple'…
How is Zendesk developing its customer experience expertise within the gaming industry?
At Zendesk, we help our clients to deliver the best customer experiences. This is mainly done through our Omnichannel Customer Service platform. In our co-founder's words, they wanted it 'beautifully simple' to make agents, managers and customers lives easier. When it comes to the gaming industry, we are already working with the best in class in term of Customer Experience to help them build the best gamers experiences. In a fast growing and evolving business world, Zendesk platform has been built to be open and flexible to adapt to every company's need and avoid hidden developments costs and evolve when scaling a business.
What is the relationship between strong brands and positive customer experience – do you have to have a strong brand to deliver a positive experience? 
You can have a strong brand, but you can destroy it with a bad customer experience in few minutes. This, in turn, will have a big impact on figures as clients will choose to go to that brand's competitors. Once this happens companies can't fight it and only time and heavy marketing investments can then rebuild brand awareness and customer trust.
These days, we can say that strong brands are strong because they propose a great customer experience. Digital Native and fast growing companies understood that quickly. They built their success around putting customers in the center of their interest since day one of their creation. With firms like Netflix, Uber, Airbnb, you can guess how their success is linked to their capacity to offer the best customer experience and keep their clients loyal and happy. This becomes even more key when scaling a business as if brands don't use the accurate tools to support growth, things can quickly turn into a nightmare. What follows is managers, clients and agents suffer, as does turnover and retention.
Is it much harder to deliver a positive experience in a digital environment where no one actually physically interacts?
I actually believe it's completely the opposite. Before digital, we could only interact with a brand by sending a courier, calling or going to the shops which is time consuming. The digital environment gives the opportunity to deliver greater experiences because businesses can now offer customers new channels to interact with and get quicker answers to their questions or requests. New tools like messaging apps, social networks and email offer the ability to quickly solve problems and moreover, they also allow customers to contact anytime, anywhere through their preferred channels.
When it comes to younger generations, such as millennials, our internal benchmarks showed that they generally prefer not talking to an agent but instead expect more interactions digitally giving them access to information easily. It's what we call self-service. Sometimes, building a strong knowledge base alongside clearly optimised service and FAQs will allow a brand and its customers save time and money.
Gambling is a promiscuous environment where there is little brand loyalty – can you address this through delivering a good experience?
We become loyal to a brand when we have a good experience and the feeling that somebody is taking care of us. Both can be achieved by proposing a better experience, for example by reducing first time replies to an interaction (ticket). This shows customers that somebody is listening to their pain and is in the process of solving it.
A good customer experience will have a positive impact in reducing churn and retaining clients which is often made possible by giving them first the right channel to interact with a brand. By reducing First Time Reply and Ticket Solving, those will be having a positive impact on Customer Satisfaction and then Customer Experience.
What are the essential components of a positive customer experience?
There are many ingredients but one of the main points to begin with is embracing Omnichannel allowing customers to reach a company when they want. If a brand believes managing a series of different channels is too much, Omnichannel allows all those channels to be fully integrated as long as there is strategy in place where all parties rely on Self-Service. Building and proposing a strong knowledge base is one of the examples for self service. As much as a company may receive high volumes of tickets, it becomes more and more logic to have a closer look at Artificial Intelligence for Customer Service. AI shouldn't be scaring brands. It's something they should be incorporating to their Customer Service process to make agent's life easier and focused on complex requests. By implementing AI, businesses will allow agents not to answer repetitive questions and tasks which is perfect for a fast moving industry like gaming where it's mandatory to keep platforms open and flexible. This might sound obvious but think about all the costs that can be linked to any additional development or all the constraints inherent in a company's inability to change aspects of their Customer Service platform. To deliver a positive customer experience, an API and App friendly platform is essential.
In your opinion what brand is the master of the positive customer experience – where can we find best practice?
In recent years there is a growing list of companies proposing exceptional customer experience with the majority being digital natives and apps. Brands like Uber, Airbnb, Deliveroo, Evernote and many others are successful in proposing a seamless customer experience because since the creation of the company, they put the customer at the center of their interest. Being customer centric gave them this competitive advantage and success we all know.
In the gaming industry, we also see some best-in-class brands including Mr Green, White Hat Gaming, Leo Vegas, Riot Games, Big Fish Games and many others. We are really proud to work with them as they all put the gamers at the center and we are happy to help them offer their gamers the best customer experiences. For example, Big Fish Games has reduced wait time by 16% in recent months whilst also seeing a 40% ticket deflection since using Zendesk.
How do you measure the impact of the customer experience – is it exclusively about retention and spend or is there more to it? 
Many KPIs can be followed to improve customer experience with the most common being Customer Satisfaction (CSAT), First Time Response and Time to close a ticket. These maybe the most common but the most important thing is to define the ones that are suitable for each individual company.
For example, Mr Green has increased their CSAT by 8% after implementing an Omnichannel (Chat, Knowledge Base, phone and support) Customer Service strategy through Zendesk. That's really huge and so it's clear the impact can be direct by only tweaking certain areas of your customer service.
Can you tell us more about the event you are staging in May – what can people expect from it?
Our business is growing in Malta and especially in the gaming industry. We will be hosting our Zendesk Presents: EMEA Roadshow in Malta for the first time. This event will be a great opportunity to listen to the best-in-class client testimonials from our leading roster of clients and discover how they are acting on a daily basis to offer a better customer experience.
The Roadshow takes place on 7 May, 2019 and will finish with an afterwork to give the opportunity to industry experts networks and share knowledge with their peers.
To register for the Zendesk Presents: EMEA Roadshow in Malta, visit: https://joinevents.zendesk.com/profile/form/index.cfm?PKformID=0x52726abcd
Spain's Ombudsman Calls for Gambling Ad Ban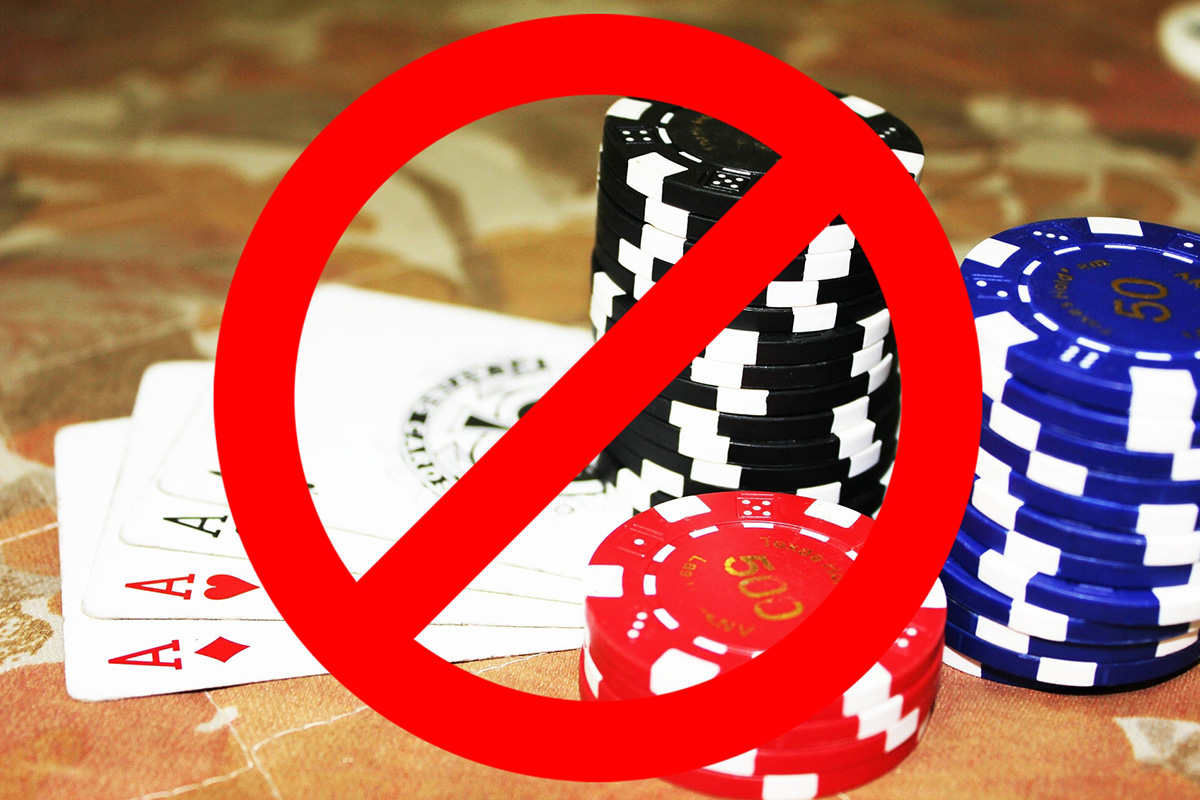 Reading Time:
1
minute
Francisco Fernández Marugán, Spain's acting Civic Ombudsman, has recommended the Spanish government to issue a complete ban on advertising gambling products and services. Marugán addressed the recommendations to the Ministries of Finance and Health, Consumer Affairs and Social Welfare.
The ban would mean that operators would be prohibited from displaying any form of broadcast pertaining to gambling products and services before a particular time, in addition to the prohibition of celebrity endorsements and gambling signage at sporting events.
Marugán has stated that any operator found to be in contravention of the proposed ban could result in the cancellation of an operator's license, however, this can only be justified if a total ban is imposed.
Marugán considers that the advertising of gambling and bets "should not be considered protected in the freedom of business, as it is not in products such as tobacco or addictive substances."
Schleswig-Holstein Extends Validity of Current Gambling Rules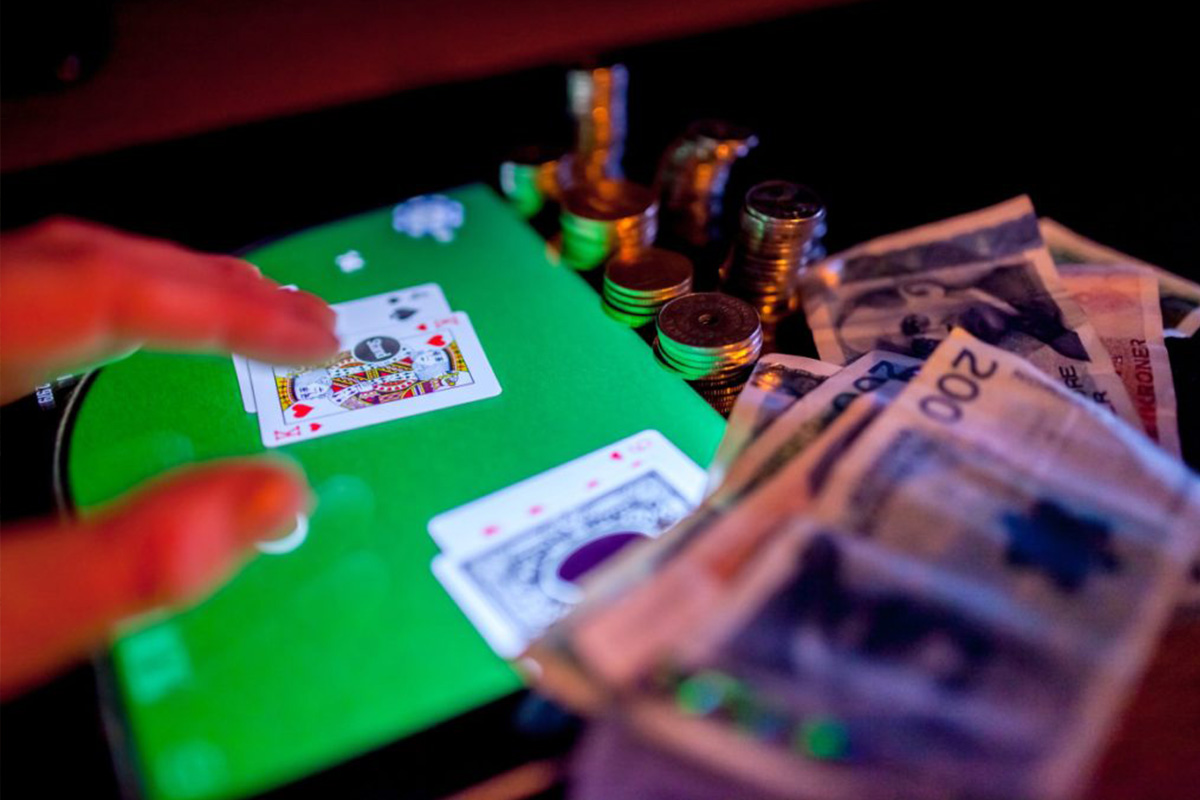 Reading Time:
1
minute
The German state of Schleswig-Holstein has passed a bill that allows the current online gambling regulatory regime to remain in place until mid-2021.
The successful regulation of online gambling on the territory of Germany has proved quite the challenge over the past seven years. The latest version of the Interstate Treaty on Gambling was introduced this year and was presented to the European Commission for a review earlier this month. An approval from EU authorities is one of the necessary steps before the law takes effect at a federal level.
The Schleswig-Holstein has been allowed to implement its own regulatory framework that will stay in effect until June 30, 2021. The framework's extended validity was voted in favour of by the state's Greens, Free Democratic Party, South Schleswig Voters' Association, Christian Democratic Union party, and the Alternative for Germany party.
Revolver Gaming blasts off with Groove Gaming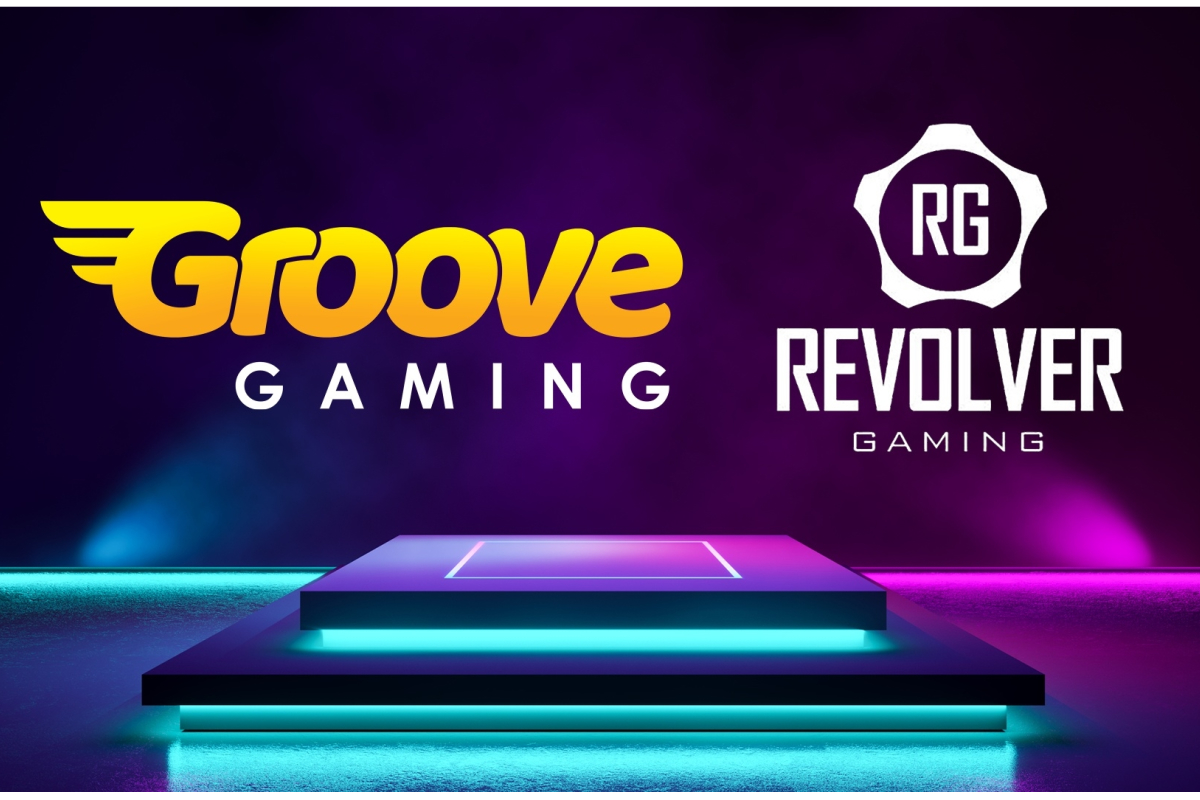 Reading Time:
2
minutes
Glittering GrooveGaming who are blazing a trail through the iGaming world has partnered to integrate Revolver Gaming's pulsating portfolio onto their platform.
Firing on all barrels Revolver Gaming is one of the up-and-coming stars of slots creation in the UK. By arming with innovative and creative Revolver Gaming content GrooveGaming has added more fire-power to a dynamic platform with more than 2500 games, bringing an even broader range of online games to a raft of operators already hooked up to the dynamic aggregator, from established names to the industry's most exciting new wave cutting-edge providers.
Revolver Gaming's London-based games studio is supplying innovative and high quality gambling games from its cutting-edge RGS platform such as Reign of Gnomes, Neon Blaze, Big Deal, Robin Hood, Parrots of the Caribbean, alongside established classics like Wishes and Pets Payday. These games are a worthy addition to GrooveGaming's platform bursting with animation and visual effects which helps Revolver Gaming's titles really stand out from the rest.
Having quickly carved a distinctive space in the international iGaming industry as a technology company, GrooveGaming's diverse portfolio of proprietary and 3rd party HTML5 video slots and table games provide significant value through a carefully curated mix of over 2500 casino games together with the biggest Lotto, Bingo, Live games, Scratch, Multiplayers and Sportsbook. GrooveGaming's solutions help operators increase player value, generate new revenue opportunities and improve brand integrity.
GrooveGaming is powered by technology innovation which provides operators with the ability to activate a range of features that enhance customer experience and engagement, improve retention, encourage extended play and produce higher yield.
Revolver Gaming Creative Director Daniel Lazarus said, "Our HTML5 UK-certified cinema-quality content is crafted to perfection and optimised for performance across all devices which made it attractive to the GrooveGaming team. We also have an RGS that serves our games across multi-jurisdictions and is available in many languages with player management and promo tools for operators. We believe the fit with GrooveGaming is excellent, their spectacular growth gives us every confidence our games will do very well with them."
Yahale Meltzer, COO at Groove Gaming said: "Our core focus is to offer players a unique, engaging and most importantly, entertaining experience, which we believe players will find when they walk through the digital doors of our operators. The people and culture at GrooveGaming are incredibly strong, and I am thrilled to have signed with a like-minded team at Revolver Gaming."