Luckbox welcomes real-money players as beta phase rollout progresses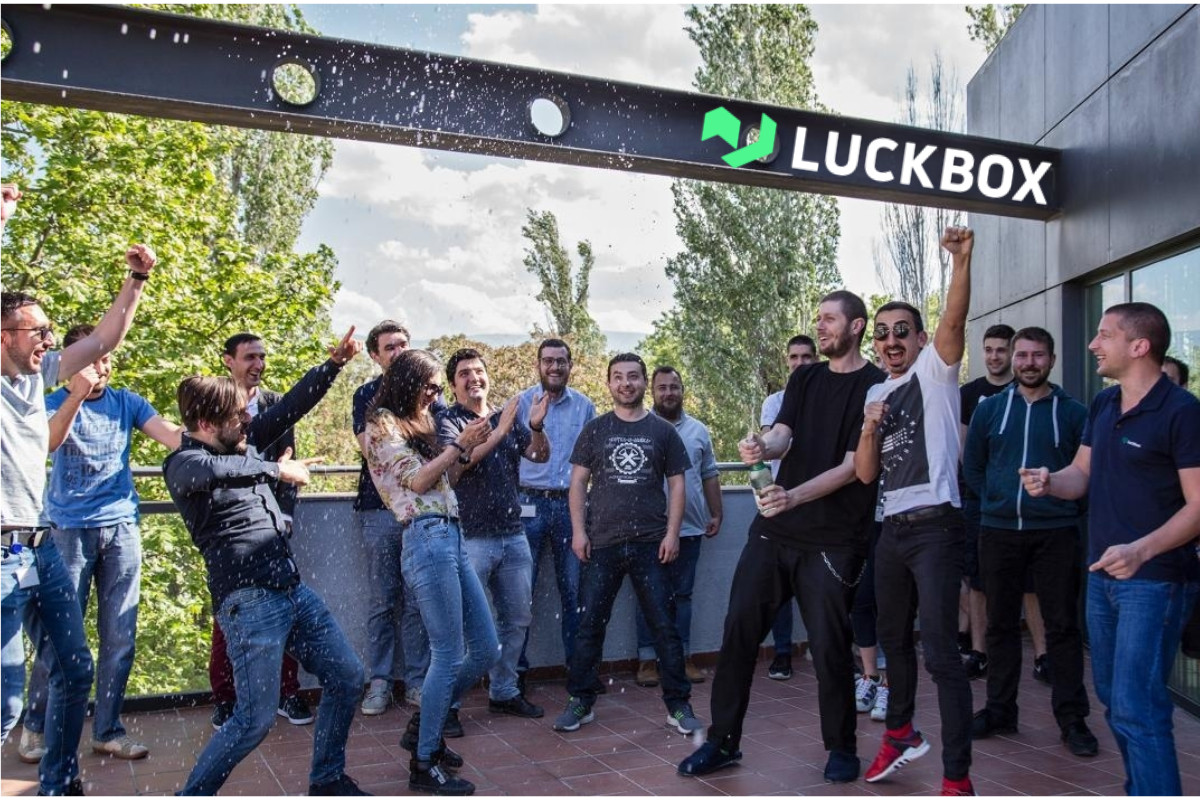 Reading Time:
2
minutes
Esports betting platform Luckbox has reached another important milestone by welcoming its first real-money players.
After hosting successful series of focus groups to gather feedback from our community, the project is ready to enter the next stage of beta testing.
CEO Lars Lien said: "This is not the final step, but the latest step. We have built Luckbox to give esports fans a place to watch, bet and get the latest insights on the games they love in a friendly and clean environment and will be further enhancing the product over the coming weeks and months in some cool ways.
"During this phase, we will be welcoming players from specific countries on a rolling basis. Please register for an account now and we will let you know we are open for your country.
"Throughout the development process, the input of our community has been invaluable and we want that to continue."
Esports fans are invited to join Luckbox's community on Discord to chat to the team and other esports fans.
Luckbox offers comprehensive betting on CSGO, Dota 2, League Of Legends and other major esports.
The company is based in Isle Of Man, where it holds a full licence under the Online Gambling Regulation Act (OGRA), issued by the Gaming Supervision Commission.
Luckbox is offering up to $20 in Free(ish) Money to players who try the website and join the community via its Discord server.
About Luckbox:
Luckbox was founded by former PokerStars colleagues Lars Lien and Mike Stevens. Preparing for launch in 2019, it is being built by a team combining vast experience in the igaming industry and a passion for esports to offer players unique and highly social platform to bet on CSGO, Dota 2 and League of Legends. Real Time Games Holding Limited – the company behind the Luckbox brand – holds a full licence under the Online Gambling Regulation Act (OGRA), issued by the Gaming Supervision Commission.
BETBY Strengthens Pomadorro Relationship With Esports Integration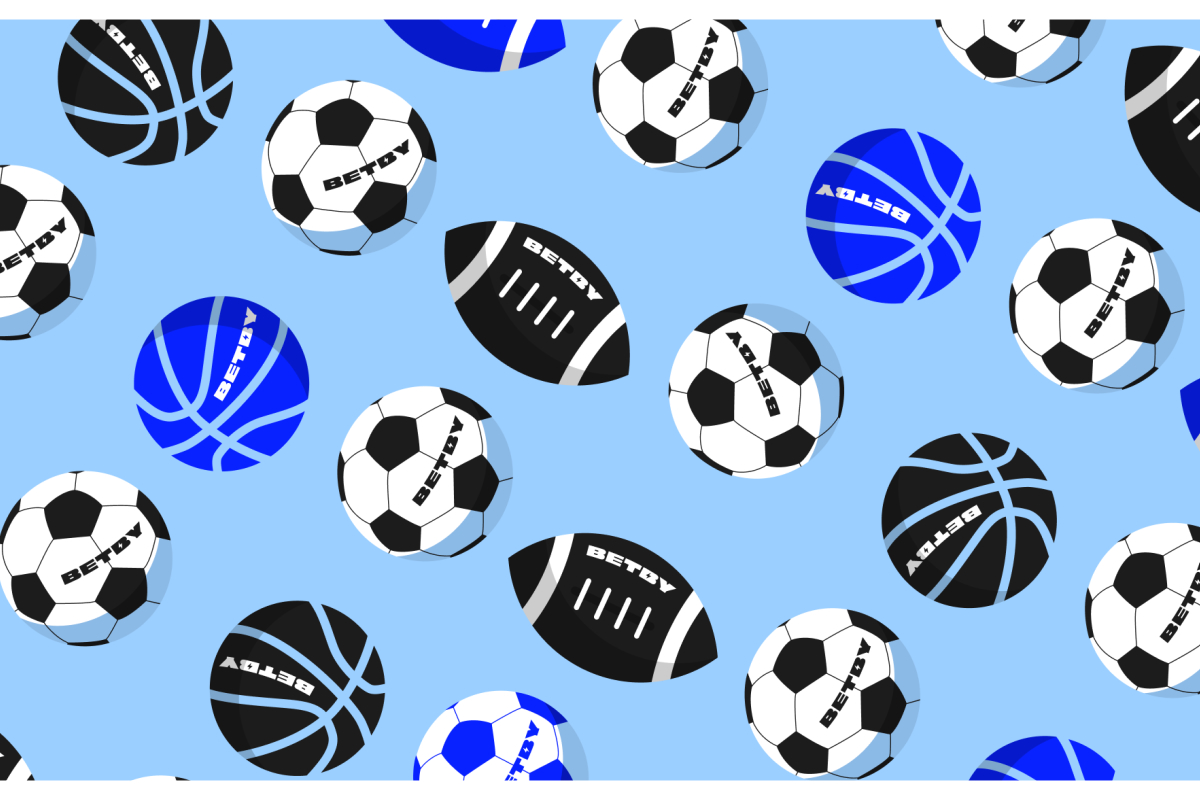 Reading Time:
2
minutes
Progressive sportsbook supplier BETBY has significantly expanded its agreement with Pomadorro, which will see the operator group offer the supplier's new esports offering.
Pomadorro, which runs JoyCasino and Casino-X, was one of the first companies to use BETBY's sportsbook platform when the provider launched and will now take the supplier's wide range of esports events, which will encompass over 1,000 daily live events.
The new portfolio includes a variety of FIFA esports fixtures, CS:GO tournaments, and one of the widest CyberSport packages in the industry.
BETBY has also launched its new FIFA18 24/7 product, with JoyCasino and Casino-X amongst the first online casinos to offer the unique title.
This commercial agreement marks the first time an existing BETBY customer has expanded their partnership to take the provider's esports content, as the supplier expands its content range to counter the current lack of sporting events around the world whilst continuing to deliver a high-level service to its operator partner.
Chris Nikolopoulos, Chief Commercial Officer at BETBY said: "We are delighted to be growing our partnership with Pomadorro, who has been a great supporter of ours since launch.
"We recognise the need to bring new and innovative content to operator partners in a time like this and are very pleased Pomadorro will be taking our new FIFA18 24/7 product."
A spokesperson for Pomadorro said: "BETBY delivered a robust and reliable sportsbook platform to us and we are thrilled to be taking its new esports offering.
"In the current climate those who differentiate will be able to stand out and retain bettors, so widening our offering has been a priority. We look forward to maintaining our excellent relationship with the BETBY team."
All of BETBY's esports products are accompanied by a proven Risk Management Intelligence system and customisable front-end product, allowing operator partners to give a truly unique product to their customers.
Start Your Engines! PlaySugarHouse.com In New Jersey Is Taking Bets On Virtual NASCAR Races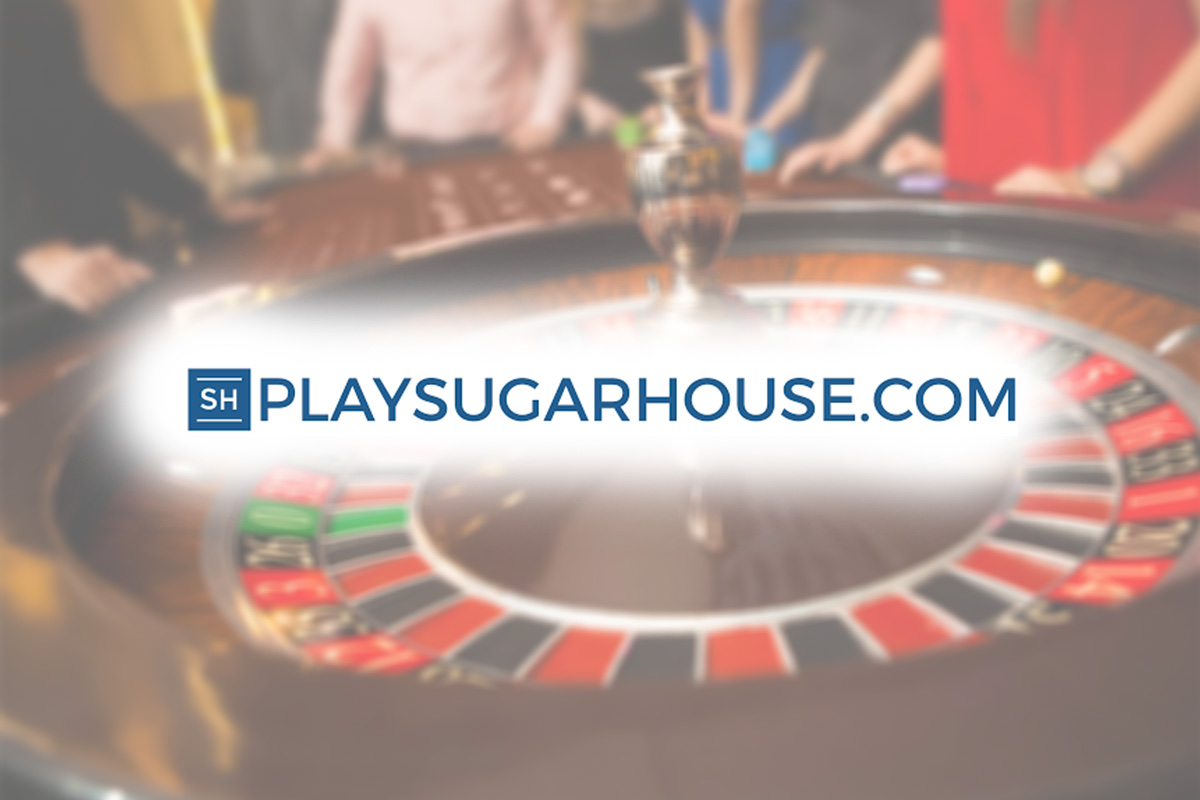 Reading Time:
2
minutes
PlaySugarHouse.com is among the first sportsbooks in the U.S.  to drop the flag on virtual NASCAR races.  The sportsbook has been approved by New Jersey regulators to offer betting on the 2020 eNASCAR iRacing Pro Invitational Series.  New Jersey players will now be able to place bets on a virtual auto race and the first race in the series they can bet on is the Toyota Owners 400 in Richmond on April 19.
The Cup Series races are as realistic as can be, featuring real stars of past and present including Jimmie Johnson, Kyle Busch, Clint Bowyer, Denny Hamlin and Dale Earnhardt Jr.  The series of races, which started March 22, are being broadcast on FOX Sports during typical NASCAR broadcast times and have been huge hits drawing over a million viewers to the fierce iRacing competition.
"We are happy to be able to offer such an exciting and competitive entertainment event," said Mattias Stetz, C.O.O of Rush Street Interactive, which operates PlaySugarHouse.com.  "It's also fun to see how these talented drivers will compare in the virtual world of competitive racing."
The eNASCAR iRacing Pro Invitational Series is offering exclusive entertainment on the premier motorsports racing simulation; the same one used for years by NASCAR's biggest stars to prepare for real world race events. This form of virtual sports is different than others because the simulator offers a full NASCAR experience down to the dynamics of the car and the real-life differences between track surfaces being raced on. Ultimately, the eNASCAR iRacing Series offers a competitive edge that traditional console videogames just can't match.
The virtual racing schedule is designed to follow the NASCAR Cup Series schedule, which had to be postponed due to the Covid-19 pandemic. Along with the Toyota Owners 400, the virtual NASCAR series includes the Geico 500 at Talledega and the Cup Series race at Dover and looks to make virtual stops at fan-favorite tracks from coast to coast.
ABOUT RUSH STREET INTERACTIVE:
Founded in 2012, Chicago-based Rush Street Interactive (RSI) launched its first betting site, PlaySugarHouse.com, in New Jersey in September 2016.  The company subsequently made history by becoming the first operator in the United States to offer a fully integrated online sportsbook and casino.  In addition, RSI was the first company to launch legal online sportsbooks both in Pennsylvania (PlaySugarHouse.com) and Indiana (BetRivers.com) as well as being the first to open a legal sportsbook in the state of New York (@ Rivers Casino in Schenectady) and, most recently, in Illinois (@ Rivers Casino in Des Plaines).  RSI also operates in-casino sportsbooks at Rivers Casinos in Pittsburgh & Philadelphia and at the historic French Lick Resort in Indiana.  BetRivers.com is also the exclusive official sportsbook partner for the Philadelphia Flyers & Wells Fargo Center.  RSI was the first US-based gaming operator to launch a legal and regulated online sportsbook in Latin America (Rushbet.co in Colombia).  Rush Street Interactive is also the developer and operator of a leading social gaming platform currently deployed at the group's affiliated land-based casinos and selected third party partners.  Rush Street Interactive was named "Mobile Operator of the Year" in North America at the EGR North America Awards 2019 and "American Operator of the Year" & "Casino Operator of the Year" at the American Gambling Awards in 2019. For more information, visit rushstreetinteractive.com.
SOURCE Rush Street Interactive
Esports Wagering at Unikrn, Already Booming, Accelerates as World Scrambles for Home Entertainment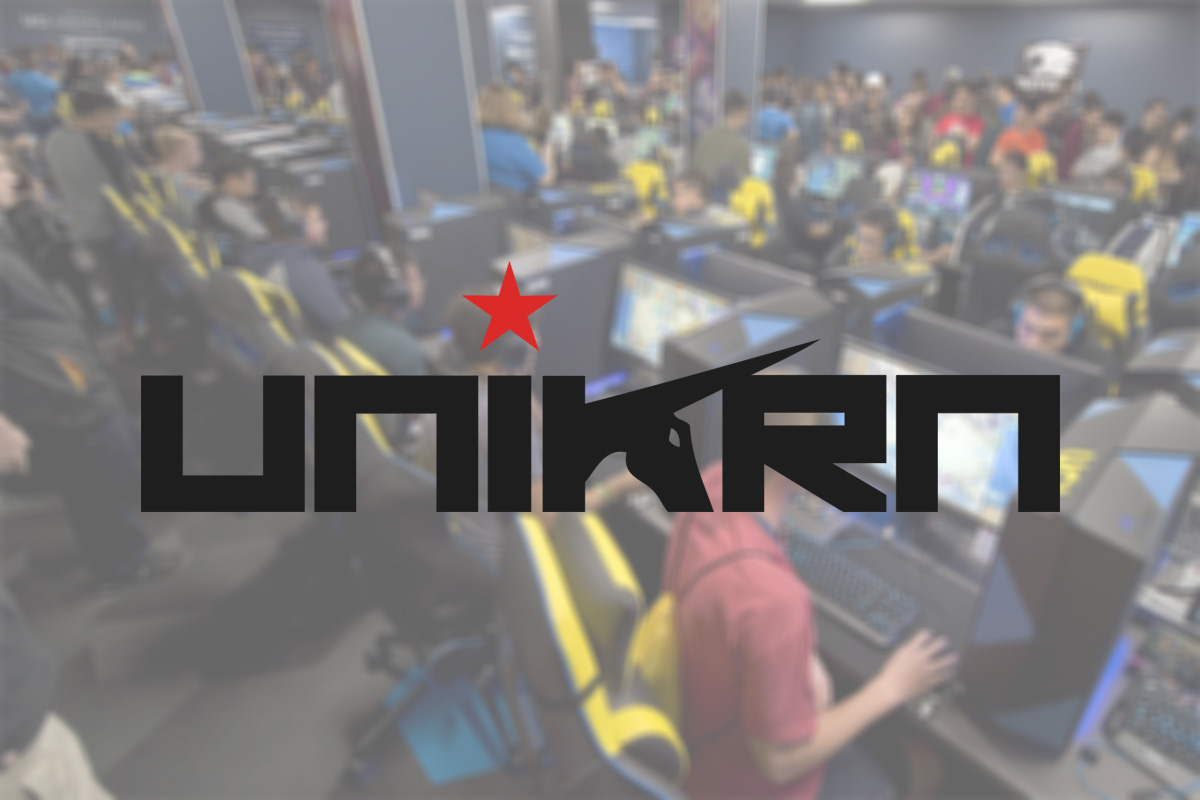 Reading Time:
2
minutes
When the world changes rapidly, innovation stands out. A handful of companies are seeing a surge in customer demand during the COVID-19 pandemic, including Unikrn, the world's leading esports-first betting operator. In 2019, Unikrn was named EGR's Esports Bookmaker of the year and in 2020, after six years of successfully developing esports fans, Unikrn is seeing historic spikes in interest for esports and online wagering.
The $100B+ gaming industry, and the younger $1B esports industry, were both on course for continued growth in 2020, but the COVID-19 pandemic has left billions of people trying to fill the void left by sports and live entertainment, accelerating esports with fans it will retain after nations have overcome the coronavirus threat.
Unikrn is the only bookmaker in the world providing 24/7 gaming and esports betting, even offering Unikrn UMode, a regulator-approved skill betting on online matchmaking games in the US and abroad. According to Verizon, online gaming has increased by 75% during North American peak hours, and Unikrn is the only operator on Earth able to provide wagering on these games.
In March, over 1.2 billion hours of content were consumed on Twitch (Amazon's video-game broadcasting platform). Unikrn streamer betting, real-time odds on very game played by the world's most popular streamers. Between streamer and esports, Unikrn offers over 150 upcoming games with up to 1000s of markets each day.
"We're really glad to be providing some normalcy and entertainment for our fans throughout these trying times," said Rahul Sood, co-founder and CEO of Unikrn, " With COVID-19 shutting all traditional options, esports has a wider reach than ever before. Each day, more people join the world's nearly 3 billion gamers, a hobby most new adopters will keep long after COVID-19 is a memory."
As COVID-19 forces cancellation of traditional sports, 1 in 5 people on Earth are staying at home during wide-spread casinos and entertainment venue closure. Global wagering fans are looking for their next bet and global sports bookmakers scrambling for adrenaline-packed entertainment that can run during pandemic conditions.
"Our yield across esports and wagering products is unprecedented and it's only getting better," Andrew Vouris, Unikrn COO said, "With no sports, a spike in users online, an increase in gaming and streaming, the new fans Unikrn collects now will stay with us for years to come."
Even some esports events have been cancelled, so Unikrn Virtual provides 24/7 esports action with a curated collection of classic moments and proprietary all-star matches. Real esports played fresh every minute in a never-ending stream and with deep market options.
Plus, Unikrn's casino is now launching live tables for classics like Blackjack, Roulette and Baccarat, giving the thrill of the casino from the safety of home.