Scientific Games Showcases the Latest in Gaming and Entertainment at Global Gaming Expo Asia 2019 May 21 – 23 in Macao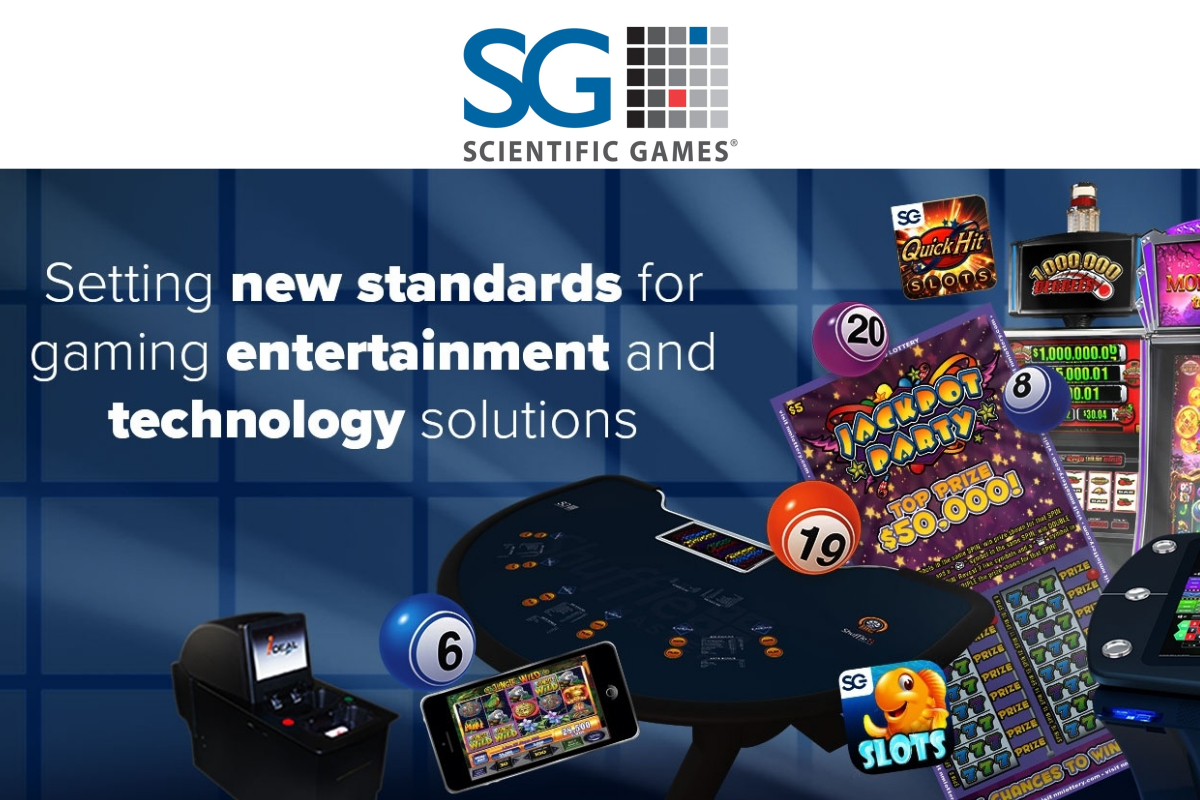 Reading Time:
5
minutes
Scientific Games Corporation will showcase the gaming industry's most innovative products, content and technology at the Global Gaming Expo Asia ("G2E Asia") May 21-23 at the Venetian Macao.
Scientific Games will highlight new and innovative slot game content and platforms, proprietary table games and utilities, electronic table systems, casino management systems solutions and its new digital and global leading sports betting products — all designed to engage players, enhance operating performance and drive customer revenue.
Barry Cottle, Scientific Games President and CEO, said, "Scientific Games is consistently looking to improve and innovate, and to deliver products that will help grow, develop and improve our customers' gaming business. This year at G2E Asia you will see how we continue to create the most dynamic games that delight our players."
Exciting new games

From its slot game hardware and game content portfolio, Scientific Games launches its newest gaming cabinet, DUALOS™X, with two player-favorite titles: Duo Fu Duo Cai® 5 Treasures® and Diamond Eternity®.
This new cabinet has the signature 27–27–27 look: 27″ high definition LCD topper, main monitor and top box for higher luminance, CPU4x processor and runs on Scientific Games' new ArgOS platform to deliver a more engaging gameplay experience.
Together with DUALOS X, Scientific Games will also highlight seven new games for the Asian market in the DUALOS CABINET ON SL-V™ PLATFORM with engaging new mechanics and features:
Jin Ji Bao Xi™ and Jin Ji Bao Xi Gold Prancing Pigs™ – the third linked progressive game in the series
Jin Ji Bao Xi™ VIP Echo Fortunes® and Endless Treasure™ – standalone progressives
THE PINK PANTHER™ Riches of Ra® – the third linked progressive game in the series
Rolling 777™ – a new standalone progressive game
Cash Connection® Sweet Tweet – a new standalone progressive game
As the leading supplier of casino management systems for the Asian market, Scientific Games will highlight the industry's broadest end-to-end suite of solutions, presenting key new offerings:
Bet by Bet System
The Bet-by-Bet application is a powerful new tool that tracks all the individual bets wagered at the baccarat games.  Designed for the VIP table games market, it provides a fluid solution for VIP hosts to easily track each bet in a mobile application that feeds baccarat results directly from table devices, leveraging the power of the Shufflink® and TableView™ table management systems.
TableView Table Management Solution
TableView is an innovative table management solution that allows casinos to replace their existing manual rating process with the ease and simplicity of electronic automation. Casinos can create an almost paperless environment in the pit and eliminate the delay of manually entering and updating ratings into the casino management system.  TableView is perfectly placed to enable operators to drive new innovations such as real time table data collection and anonymous tracking technologies.
Shufflink System
Shufflink creates a network and user interface that collects real time data from utility products, including shufflers, chippers, and related table peripherals for table performance analysis and player ratings. This advanced product not only provides new metrics and reports to significantly enhance a pit operation's ability to quickly identify and forecast improvement opportunities and operating constraints, but a powerful middleware data bus enabling vital live data flow into a casino data ecosystem that can be leveraged for system integrations for surveillance, security, and other applications.
iVIEW® Web Content Management
The iVIEW 4 web-based content management solution allows for drag-and-drop content design within an exclusive web interface to create new iVIEW content and publish it to the casino floor. With analytics, rules, and scheduling features, the iVIEW 4 empowers a new level of player engagement for casino marketers.
From the Company's proprietary table games portfolio, highlights this year will include 5 Treasures Baccarat™, EZ Baccarat®, Face Up Pai Gow Poker, Paris Poker, Blazing 7s™ Pontoon and Vegas Blackjack Fever. They are also all linked via the new GM Atlas™ jackpot system.
From its popular electronic table games ("ETG") portfolio, Scientific Games will display ETG products designed to maximize casino floor performance and profitability.
Making its global debut, QUARTZ™ HYBRID will feature prominently on a raised platform. Running on Scientific Games' exclusive operating system ArgOS, QUARTZ™ HYBRID will integrate with live dealers on baccarat, roulette and sic bo.
The QUARTZ HYBRID terminal features HD graphics on a new 1920 x 1920 screen giving players a more immersive experience. Updated content includes a new player interface that adds game statistics as well as dealer display. Players can choose to view multiple games at any one time, from single, quad to octal view. Increased connectivity allows QUARTZ HYBRID to connect to up to 50 individual gaming tables.
In addition, Scientific Games will showcase its innovative Stadium Casino War™ and Stadium Three Card Poker™. Combining two of the most successful table games with ETG stadiums, the stadium products give the player an opportunity to play their own game on a terminal with added interactive components from a stadium environment.
Scientific Games, the global leader in shufflers, chip sorters and other utility products, showcases leading and new innovations.
ShuffleStar® is a cutting-edge, low-profile front-loading shuffler that shuffles four to eight decks continuously. It is a revolutionary high-speed flat dealing shoe with sophisticated card recognition using two cameras.
Chipmaster-S™ is an exciting roulette product that will instantly improve game play, taking chip sorting and game security to a whole new level. Effectively and silently sorting up to 500 chips per minute, the Chipmaster-S delivers stacks of 20 chips right to the table surface – no mess, no hassle. There is no longer a noisy device behind the roulette table where the dealer has to dive for sorted chips. Chipmaster-S delivers exactly what is needed, where it's needed.
Safe-Shoe™, a groundbreaking intelligent shoe with advanced technology and a compact design, features card-stop security to prevent the dealer from overdrawing and under drawing. Safe-Shoe can be used with any manufacturer's cards.
Full-Service, Industry-Leading Sports Betting Solutions
Scientific Games will showcase its industry-leading sports and casino technologies that bring partners to the next level. The Company will highlight its comprehensive portfolio of platforms and services that enables customers to win in both established and burgeoning markets.
Scientific Games' OpenSports product suite will be featured on the show floor, giving an in-depth look at the Company's player-centric sportsbook solution. Among the most reliable and scalable platforms on the market, OpenSports powers sportsbooks with end to end technology that includes trading, marketing and product management services, managed trading services, real-time data and pricing resources, and its Sportsbook Operations Services. A comprehensive suite of sportsbook technology and services, OpenSports empowers partners to choose the elements that will drive their success. The modular offering sets partners on a long-term growth trajectory by giving them the technology they need to engage players and an innovative roadmap of features that fuels continuous improvement of the operator's sportsbook.
THE PINK PANTHER™ & © 1964 – 2019 Metro-Goldwyn-Mayer Studios, Inc.  All Rights Reserved.
All ® notices signify marks registered in the United States.  © 2019 Scientific Games Corporation.  All Rights Reserved.
About Scientific Games:
Scientific Games Corporation (NASDAQ: SGMS) is a world leader in gaming entertainment offering the industry's broadest and most integrated portfolio of game content, advanced systems, cutting-edge platforms and professional services. The company is #1 in technology-based gaming systems, digital real-money gaming and sports betting platforms, casino table games and utility products and lottery instant games, and a leading provider of games, systems and services for casino, lottery and social gaming. Committed to responsible gaming, Scientific Games delivers what customers and players value most: trusted security, engaging entertainment content, operating efficiencies and innovative technology. For more information, please visit www.scientificgames.com.

Source: Scientific Games Corporation
FBM donates ₱20M to the fight against Covid-19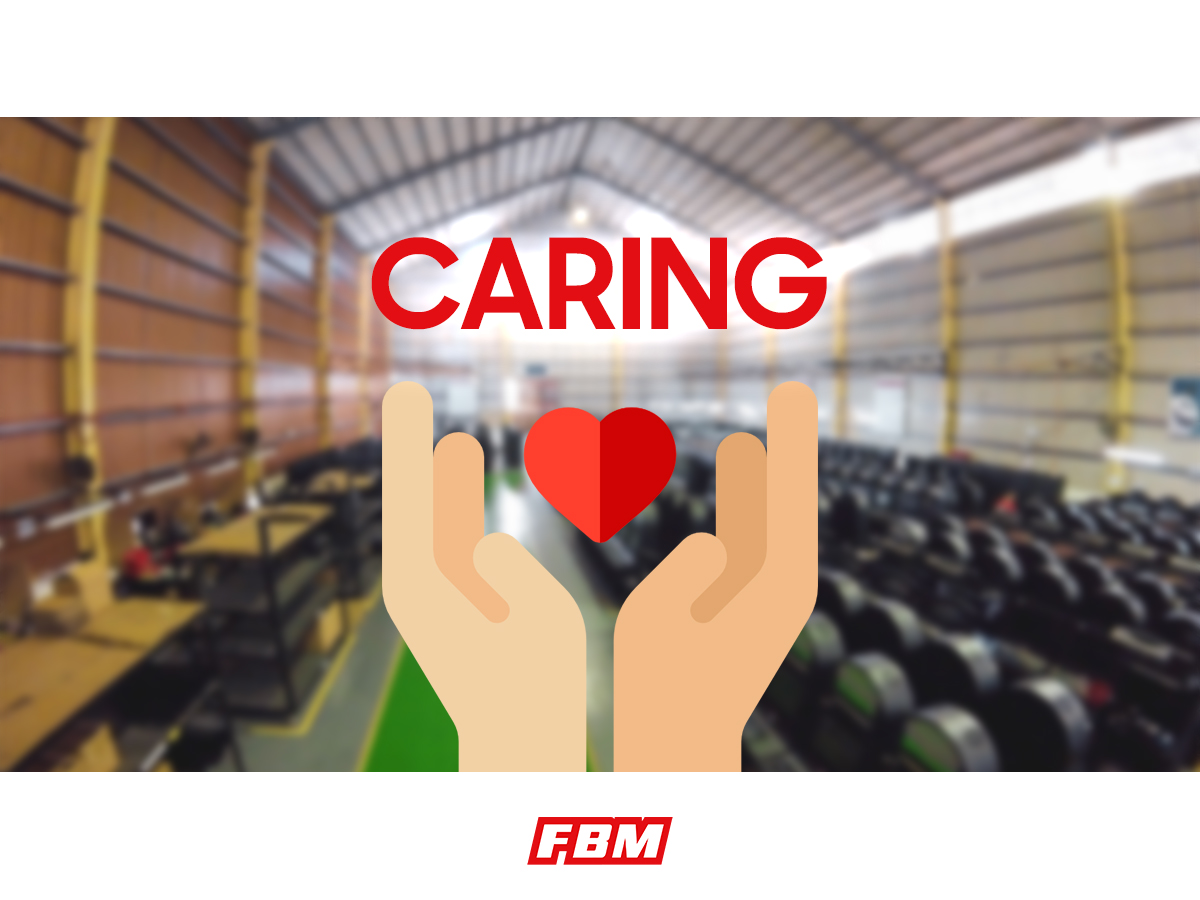 Reading Time:
2
minutes
FBM is deeply committed to the fight against COVID-19. After taking all the security measures necessary to ensure the safety of its workers, clients and stakeholders, the brand decided to take direct action in this cause against the pandemic, by donating 20 million Philippine pesos. The donation to the Philippine General Hospital, National Kidney and Transplant Institute, Lung Center of the Philippines and Research Institute for Tropical Medicine was coordinated by the PAGCOR – Philippines Amusement and Gaming Corporation and will allow these hospitals to buy medical equipment useful to help the Philippines fight the virus.
More than reacting to the effects of the virus, FBM management is working to anticipate challenges and provide quick answers to the circumstances dictated by the context. The brand is concerned with the evolution of COVID-19 and, when facing the first signs, activated hygiene and health measures to the highest level following the World Health Organization recommendations. The home office was also applied to all the professionals that can perform their role remotely.
FBM is part of the gaming industry since 2001 and is aware of its role and impact as a global gaming brand with responsibility for the well-being and safety of hundreds of families. That´s the reason why FBM´s management decided to take further actions and have an active role in the community by helping hospitals with a solid investment in equipment.
The Philippine Amusement and Gaming Corporation received a letter from FBM expressing the brand´s concerns about this pandemic and then coordinated the distribution of the funds to the four hospitals referred.
"Caring is one of our main values as a brand and we take it very seriously when it comes to our people, our clients and our games. We could not step aside from this cause. The Philippines means so much to FBM as a nation that we could not ignore its people when they need us the most", mentions Rui Francisco, founder of FBM.
Rui Francisco also explains the focus of this action. "We chose the hospitals to make our impact in the community because we know that their professionals are some of the heroes in this daily battle against the virus and they must be properly equipped to take care of us". The FBM founder continues with a message to the brand´s team:" I also had the opportunity to send a direct message to all of our workers, but I want to make a public note to recognize and thank them for the commitment and collaboration revealed in this challenging moment".
FBM has a legacy of 19 years in the gaming industry. After conquering the leadership of the video bingo market, FBM focused its expansion campaign on Europe and Central America. The brand has now a rich portfolio of landbased and online titles that include the following game types: video bingos, spin reel games, table games and video poker.
Kalamba Games expands footprint in Asia and emerging markets with QTech Games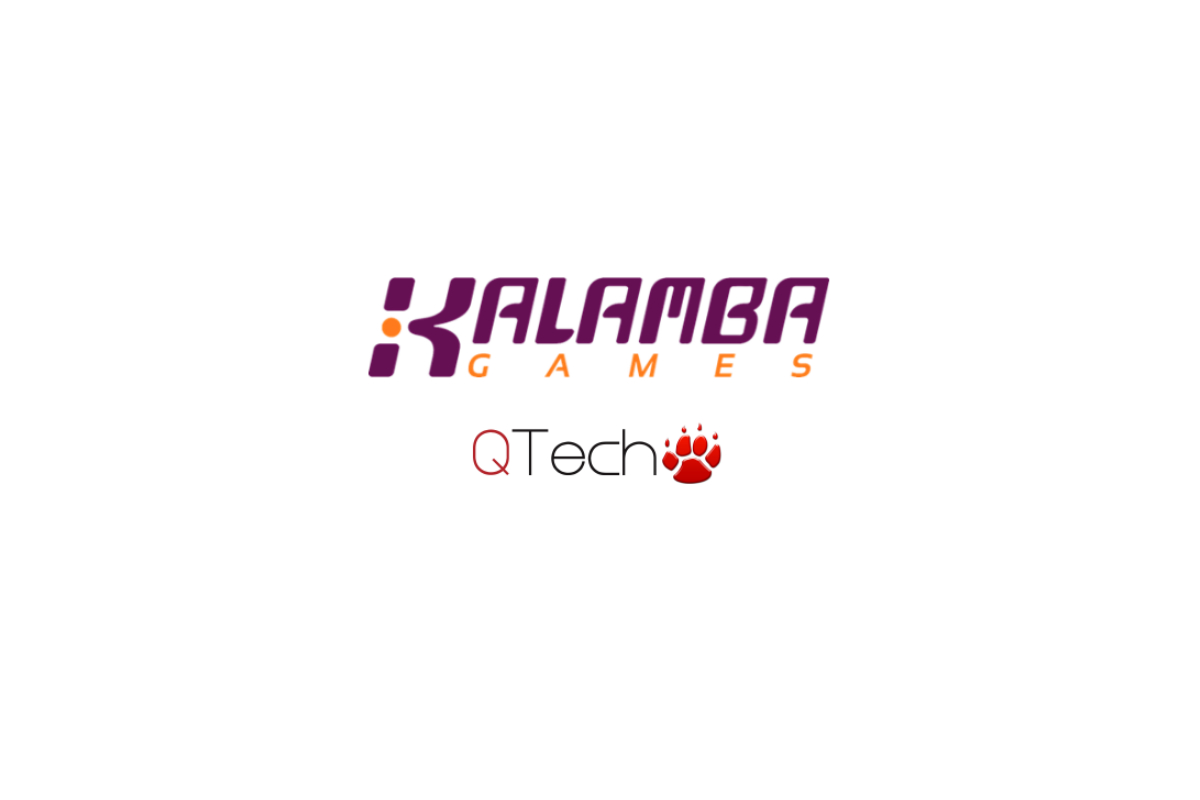 Reading Time:
< 1
minute
Kalamba Games has successfully integrated its Remote Gaming Server (RGS) with QTech Games in a partnership that will greatly enhance the supplier's market presence in Asia and emerging markets.
Kalamba's extensive games portfolio is now live on QTech's distribution platform which especially caters for Asian, CIS and Latin American markets.
This is the latest in a series of partnerships that will enable Kalamba to further develop its own RGS platform, set to be fully launched later this year.
QTech is one of the fastest growing game distributors in the Asian market and emerging regions, and offers a solid platform that also provides marketing tools including tournaments and rewards promotions, back-end support such as reporting and a responsible gaming offering, and a unique games lobby, QT Play.
Tamas Kusztos, Head of Sales and Account Management, said: "QTech is a market leader in the Asian market and the ideal partner for us as we look to establish ourselves in the region and offer operators the great content that we're renowned for.
"The QTech team has been really great to work with and we're pleased to be continuing to make positive steps despite current global difficulties."
Ulf Norder, CCO at QTech Games, said: "Kalamba is one of the most exciting slots developers around with innovative mechanics and features that are very suited for the Asian player so integrating with their RGS is a great addition to our existing offering.
"The team has really worked hard to make this integration happen and we're excited by the opportunities it presents."
FunFair's blockchain platform localised for Japan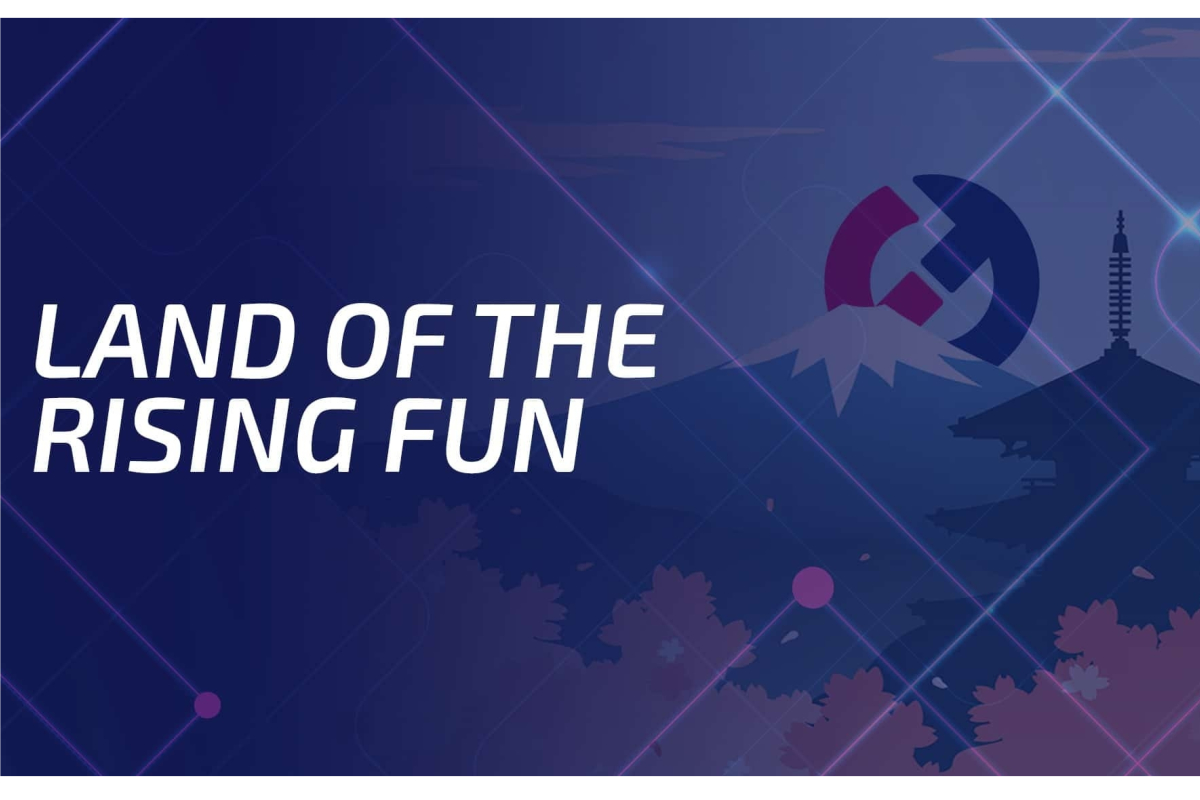 Reading Time:
< 1
minute
FunFair Technologies, the leading Isle of Man-licensed blockchain gaming platform, has localised their Guaranteed Fair gaming platform for the Japanese market.
Previously only available in English, FunFair has enabled Japanese as the first localised language on its technology. FunFairs' blockchain gaming technology is viewed by its partners as a great fit for Japanese players as Japan is one of the few regulated cryptocurrency markets and is home to some of the most experienced blockchain players globally. This sizable audience is tech-savvy, young, affluent and is in alignment with the Guaranteed Fair principles of FunFair's core technology. More so, FunFair's non-custodial wallet allows users to hold complete control of their funds, and access them from any browser globally. This feature paired with FunFair's technology sets it apart from traditional operators, where funds rest in the custody of the company.
Fred Kessler, CPO at FunFair Technologies Europe Ltd, said: "We've been advised by our partners for some time that Japan is a great market due to its regulatory framework around cryptocurrency. The authorities there have been advocates of how cryptocurrency and blockchain technology will encourage growth in Japan. In fact, JPY is the second largest traded currency against Bitcoin after USD and this makes it an excellent choice for our first platform localisation.
We're really looking forward to increased engagement with this new addition to FunFairs' product proposition, we continue to push our product and technology forward with our aim to bring blockchain technology to the masses and to the forefront of gaming entertainment"