Esports Innovator EGENCY Announces Name Change to Abacus3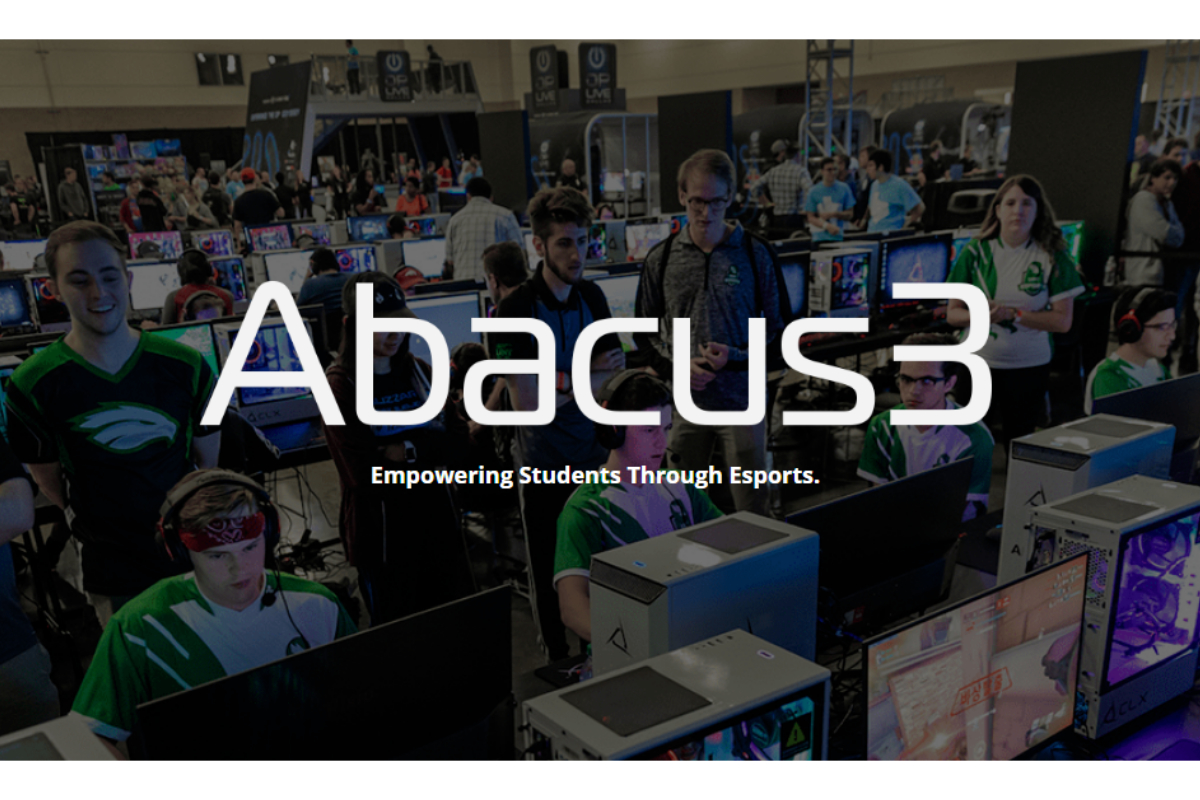 Reading Time:
3
minutes
The builder of world-class esports and gaming centers decided to change its name from EGENCY to Abacus3 after the company's mission and direction evolved. Abacus3's new focus is to empower students through esports by growing communities on university campuses with its permanent, turnkey solutions and ongoing support.
EGENCY, founded in 2018 as a premier esports production, marketing and talent management firm, has announced the company will change its name to Abacus3 effective immediately. EGENCY's leadership was compelled to choose a new name which embodies their core mission of creating unparalleled esports and gaming centers that empower future leaders to collaborate and create.
According to company President Mark Nausha, "The esports and video gaming space is rapidly changing. The community is always building, growing, and evolving, and we felt we needed to go to market with a name that signifies that we are much more than merely an agency specializing in esports."
As the company's leadership team pondered names, Abacus3 rose to the top of the list. CEO Greg Skasko explains why, "We felt it was a very fresh take on a familiar name. The abacus is a basic building block for math, while we provide the building blocks for esports on college campuses—a facility where students can collaborate, innovate and grow. The number 3 also resonated with us because our messaging kept intersecting at three words, in particular, the value we facilitate through competition, career and community."
Today, esports isn't just about the competition and how people traditionally think about the industry. As Nausha explains, "It's a new way people are connecting in communities and socializing. It's also about giving students and others who utilize esports venues potential career opportunities, whether in esports or not. Our solution helps broaden those communities, connect universities with one another and provides a base framework for the university, in collaboration with Abacus3, to respond to the continual evolution of esports."
In order to achieve its mission, Abacus3 takes a novel approach to esports community building. The company provides a permanent, turnkey solution that includes the design, building and programming of world-class esports and gaming centers on university campuses.
Unlike traditional venue builders, the Abacus3 solution is funded through strategic brand relationships, which means there is little to no cost to students, the university or its donors. After the infrastructure is built, Abacus3 also provides a general manager to support the facility, along with ongoing marketing, content and programming support. The company is committed to supporting its university partners for the long-term, while providing value to local communities.
"Our goal is to support and empower the college students, but ultimately, everyone will benefit from this. Along with future industry leaders and pro esports players, benefits will also trickle down to the high schools, middle schools and even younger people who can utilize these facilities. By taking this philosophy to universities around the country and around the world, students, pros, universities and the local communities can all benefit," Skasko says.
To learn how you or your university or brand can tap into opportunities in the rapidly evolving esports ecosystem, please visit http://www.abacus3.gg .
ABOUT ABACUS3: 
Abacus3 builds world-class esports and gaming centers. By empowering universities and brands to leverage the emerging world of esports, we create a space for students to connect, compete, learn, innovate, and gain critical real-world experience.
Our innovative approach to developing community benefits all parties. Universities witness substantial boosts in recruiting, ranking, and revenue, while brands gain privileged, exclusive access to an elusive demographic. Most important, our inherently sustainable solution benefits students. Through our exciting, top-of-the-line facilities, students build community, competition, and career as they become the leaders of tomorrow.
Abacus3. Empowering Students through Esports.
How the NBA is Making Waves in eSports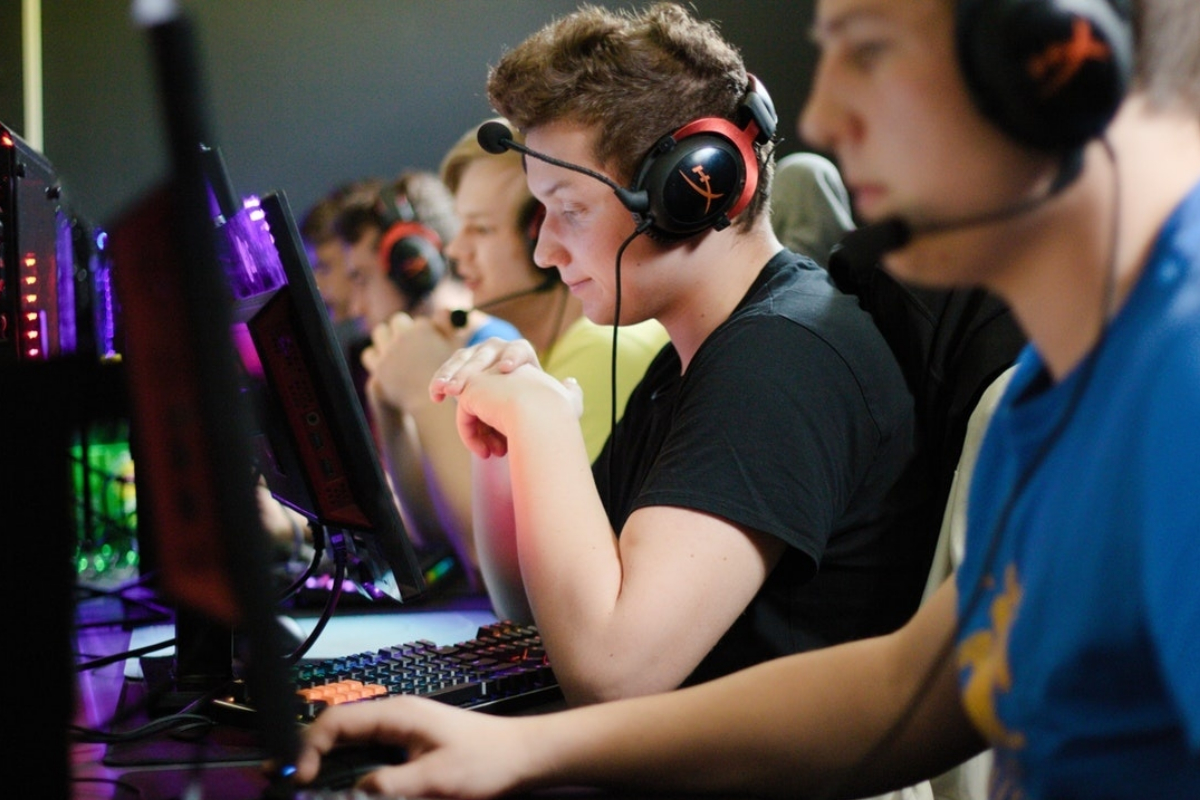 Reading Time:
4
minutes
The National Basketball Association has just turned 73 years old and is one of the four major leagues for professional level sports in North America. Thanks to this age and prominence, it is often considered the world's leading basketball league, with good reason. Whilst comprising of teams only from the United States and Canada, the NBA attracts many international players who join from every continent. In addition, the average NBA team is worth $1.9 billion, considerably more than teams in other leagues.
Expanding the Empire
The NBA is currently enacting a strategy to leverage its brand around the world, developing audiences in regions outside of the United States including the UK, Africa and China. As part of this it recently announced the launch of a NBA YouTube channel to stream games to sub-Saharan audiences.
The eSports Expansion
In 2017, the NBA and games developer Take-Two Interactive announced that 17 of the 30 NBA teams would be taking part in the inaugural NBA 2K eSports League. This list included big names like the New York Knicks, Philadelphia 76ers and the Toronto Raptors. The first of these eSports games took place in 2018, using the NBA 2K video games. Like real life games, NBA 2K eSports League games are contested between two teams of 5 players, making use of the "Pro-Am" mode found in the consumer version of NBA 2K 2018.
Just like in real life basketball, the eSports teams are generally made up of the following types of player:
Point guard: generally taking the on court leadership role for the team, typically having the best ball handling and passing skills to assist in creating shots
Shooting guard: typically the best shooter on the team, tasked with exploiting these skills, particularly when shooting from behind the three-point line
Small forward: often considered the most versatile position of the five, the small forward often takes on the role of the shooting guard, but is more likely to score baskets from lay-ups or slam dunks in contrast to the shooting guard's three-point shooting abilities
Power forward: a versatile role, similar to the centre, which requires shooting and defence skills against all types of players
Centre: typically the tallest players, defending against shots and collecting rebounds.
The "eSeason"
In the real world, the NBA Championship will be decided between the Toronto Raptors and the Golden State Warriors in mid June. Currently, odds comparison site Oddschecker is ranking the Raptors as favourites to take the crown. However, the NBA 2K eSports season begins in spring and finishes in summer. This timing allows the NBA to have its brand utilised for a larger portion of the year, beyond the end of the traditional basketball season.
First Mover Advantage
The NBA's announcement in 2017 that it would be launching the NBA 2K eSports League meant that it was the first major sports brand in the United States to enter the world of eSports. In contrast, most other eSports leagues are organised by tech companies like Intel – or games companies like Epic Games, the company behind Fortnite. Therefore, if the NBA is successful it will have several years of development to build a loyal eSports fan base, before rivals such as the National Football League or Major League Baseball join the party.
Growing Already
After a successful first year, four additional real life NBA teams will be joining the NBA 2K eSports League lineup, bringing the total number to 21. These new teams are: the Atlanta Hawks, the Los Angeles Lakers, the Brooklyn Nets and the Minnesota Timberwolves.The growth provides mutual benefits, since the teams will bring with them their own existing supporters who are more likely to follow their team's eSports team, than an unknown entrant. In addition, the fans of eSports are likely to also gain a stronger interest in the real life team, buying merchandise and visiting games.
Live Streaming
Just as traditional sports leagues like the NBA have sold rights to air games on TV, the NBA 2K eSports League has signed a deal to have its games streamed live over the internet. The deal with streaming platform Twitch sees all games shown live, available to its audience of 15 million daily active users. The multi year streaming deal also includes commentary and analysis, just like you would expect from traditional TV coverage of any other sport.
The NBA 2K eSports deal is not Twitch's first with the NBA. In December 2017, the two companies signed a deal that enabled Twitch to live stream games from the NBA G League, the official minor league, with up to 6 matches each week being distributed on the platform.
Sponsorship
Just like traditional sports leagues, the NBA 2K eSports League has signed a number of major sponsorship deals with large companies. Games are played on computers provided by gaming PC brand Alienware, using powerful processing chipsets supplied by Intel. Players use HyperX sponsored headsets and Scuf Gaming branded controllers. Teams also have their own sponsors, with their logos displayed on the teams' in-game uniforms, just like in real life.
Conclusion
The growth in eSports has been massive, with large sums of money now being invested in creating leagues with all of the hallmarks of a traditional sport. In its quest to become a global sports brand, the NBA has been able to leverage its existing assets to create a large following in eSports, almost overnight. By launching the league in 2018 with 17 existing NBA teams, the NBA 2K eSports League already had loyal fans of 17 established sports clubs who would want to support them. Thus, it has a pre-made fanbase, huge financial assets and an established brand to leverage sponsorship deals and to use in negotiations when selling streaming rights.
In addition, the NBA's venture into eSports is a significant opportunity to expand the reach of its brand into new geographic regions, as well as to new demographics that had not previously been interested in basketball. Even if a player does not become an avid watcher of NBA games, sales of the NBA 2K video game titles are also likely to benefit from the exposure of the NBA 2K eSports League.
ReKTGlobal Acquires Greenlit Content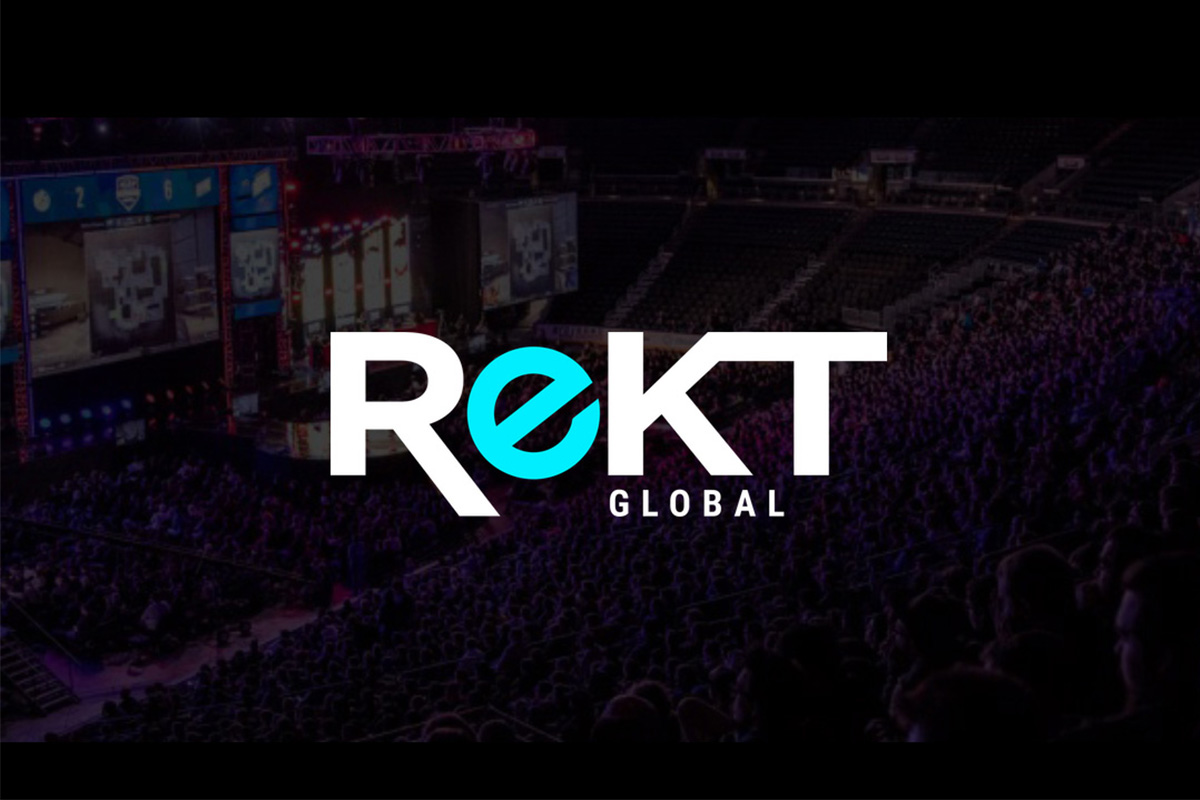 Reading Time:
1
minute
ReKTGlobal, one of the leading esports organisation and the parent company of Rogue, has acquired Greenlit Content, a company that operates TwinGalaxies and Shacknews.
"Although we had a number of other offers from gaming and esports organizations, ReKTGlobal made the most sense for expanding our business and connecting with a global audience," John Benyamine, CEO and Co-Founder of Greenlit Content said.
"Not only does the vision outlined by Dave and Amish embody our own, we are excited about the opportunity to integrate with the extremely impressive talent and esports roster that ReKTGlobal brings to the table," Benyamine added.
The deal will bring together Greenlit Content's media network, global GameDaily Connect conferences, gaming audience and brand partners that include the likes of E3, Comic-Con International, The Beard Club, Activision Blizzard and Dell.
"While esports is a big part of Greenlit Content's portfolio, we also work with endemic and non- endemic brands across gaming and mixed reality. With the backing of ReKTGlobal, we can continue to grow the esports audience, while offering clients content marketing opportunities with built-in ROI across our network of sites, social, international game developer conferences and consumer-focused events across the U.S." John Gaudiosi, President and Co-Founder of Greenlit Content said.
Sterling.VC Launches Andbox Brand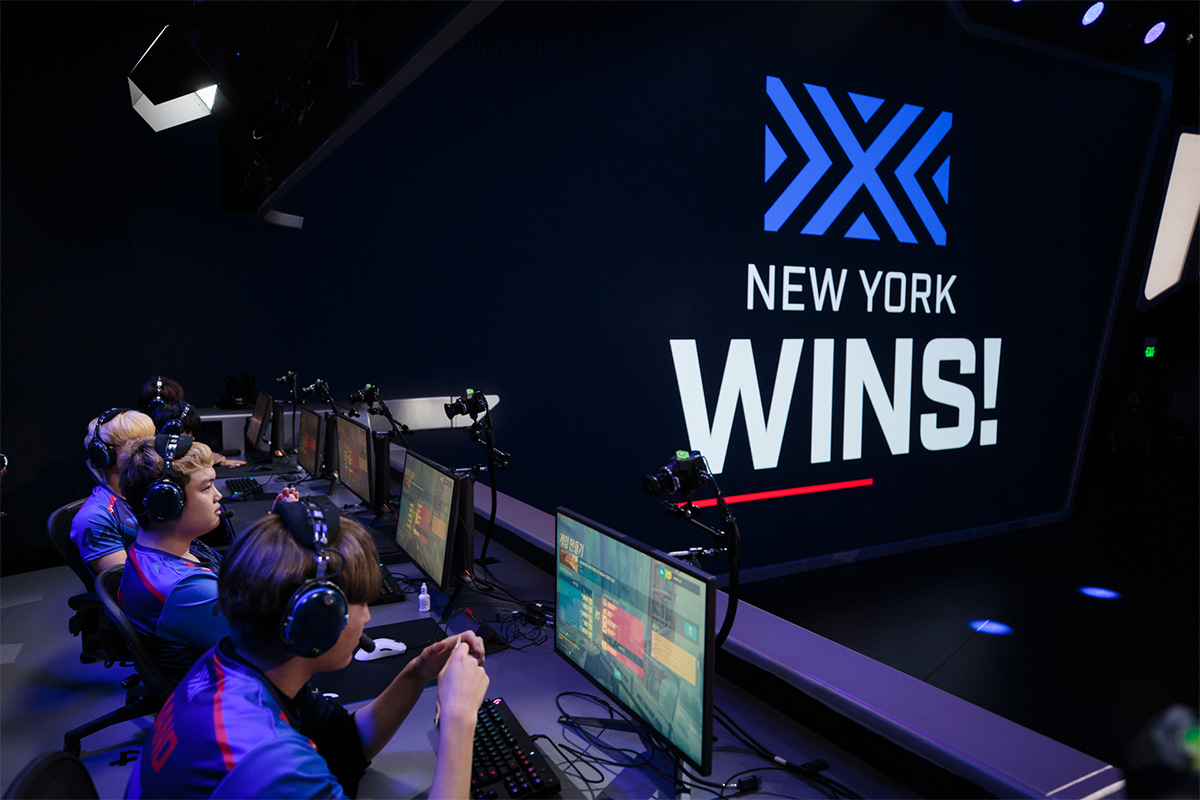 Reading Time:
1
minute
Sterling.VC has launched a new brand named Andbox to encompass its esports initiatives. In a release, Andbox is described as "the first multi-franchise esports organization to represent New York in the world's preeminent esports leagues."
In addition to overseeing those franchised teams, Andbox will also focus on hosting additional esports events in and around New York City, as well as creating content and developing original lifestyle and apparel products.
Andbox has appointed Maxwell Osborne and Dao-Yi Chow, co-founders of New York-based fashion label Public School, as the creative directors for its apparel offerings. The New York Excelsior previously collaborated with fashion brands such as Undefeated, Champion and New Era.
"Following the launch of NYXL and our new Call of Duty franchise, we've received a tremendous amount of support from our fans, but we recognize that New Yorkers—and gamers everywhere—are still hungry for a deeper, more meaningful connection to esports. We're incredibly excited to launch Andbox to help people find exciting new ways to self-identify and express themselves as gamers," Andbox co-founder Scott Wilpon said.