ORYX boosts Spanish presence with Tecnalis partnership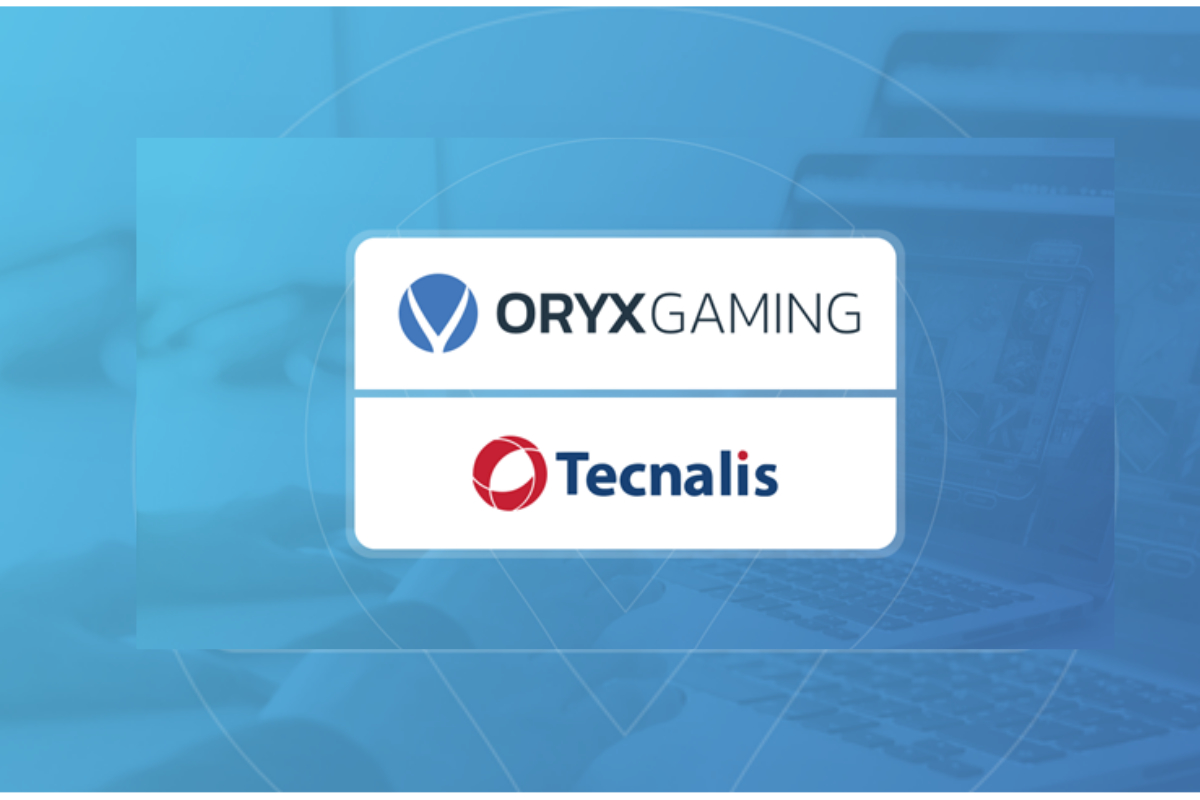 Reading Time:
< 1
minute
ORYX Gaming, a Bragg Gaming Group company, has successfully integrated its gaming content onto Tecnalis' platform for the Spanish and Latin American markets.
As well as ORYX's proprietary portfolio of games, content from Gamomat and Kalamba Games are now available to all of Tecnalis' clients which includes Casino Barcelona, Casino Gran Madrid and Sportium.
Gamomat's top-performing content, such as Books and Bulls, La Dolce Vita, and exciting side games such as Red Hot Firepot will be available, as well as Kalamba's games with amazing retention and monetisation mechanics, including Tree of Gold and Tiger Claws.
The games are certified for the Spanish market and newly-regulated Colombia.
Tecnalis has positioned itself as the leading gaming platform in the Spanish market and is also certified in the newly-regulated Colombian market.
Matevz Mazij, ORYX Gaming CEO, said: "Tecnalis' track record in the Spanish market is second to none and we are thrilled to have our content on their platform and available to leading operators in the country."
Alejandro Serrano Zaera of Tecnalis, said: "We are delighted to partner with ORYX and to have their proprietary games, as well as content from their partners, integrated onto our platform.
"The stellar content is a great addition to our existing offering and will be a hit with our clients and their customers."

Advantages of working in the iGaming sector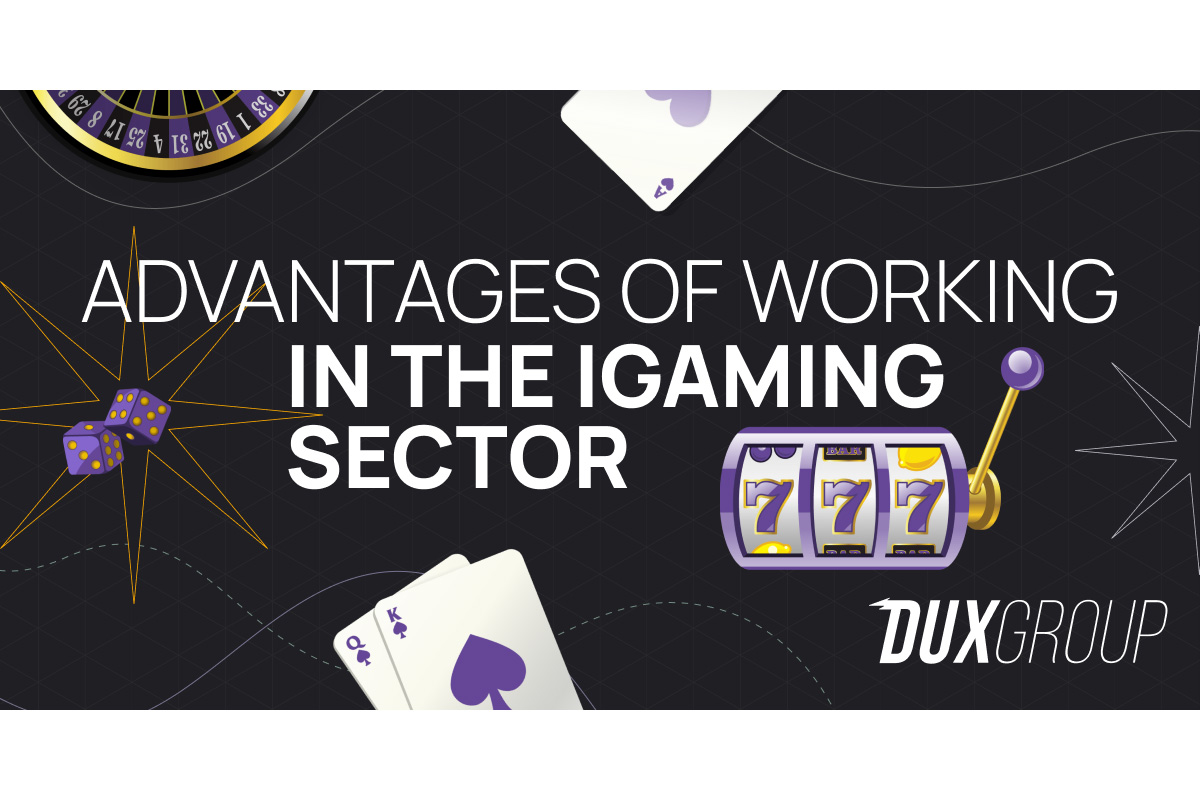 Reading Time:
6
minutes
Today, iGaming is one of the most promising and rapidly developing industries in gambling. Gambling has always been popular, and the departure to online games for money has become even more in demand. Today players can take part without even leaving their home, and now they can also play with just a smartphone in their hand.
With the active development of technology, online games are becoming more and more available for an increasing range of potential players. Experts predict an online casino boom in the coming years. This is accompanied by both global trends in the development of Internet technologies and high interest in them from users. The coronavirus pandemic has also only increased the influx of online players around the world, particularly in Europe, Asia, and America.
In the current conditions of the pandemic and its long-term consequences for society, more and more people want not only to try their luck by making online bets, but also to relieve tension and stress. It may seem strange, but in the harsh conditions of the pandemic people did not save money fearing a possible economic crisis, but on the contrary, rushed to spend money on the Internet on online purchases of general-demand goods. According to analysts these purchases were not related to essential goods, but rather on passtimes such as online games. Experts assure us that the future belongs to online platforms.
Some statistics:

Analysts from Hexa Research claim that online gambling revenue will increase to $73 billion by 2024.

After research, the Evolution company has no doubt that Live Casino will be the main source of profit of the gambling market in the near future.

Online casino is second only to betting. The revenue of online casinos is $11.2 billion.

Due to its rapid growth, the gambling industry reached a capitalization of $250 billion in 2021.
Why iGaming?
Working in the field of iGaming gives not only confidence in the future from the point of view of a win-win material base, but also allows you to grow professionally, achieving high personal realization, since the field of online gambling is one of the most (if not the most) dynamically developing. Young professionals who have linked their careers with the field of iGaming grow daily and master new niches and skills that are inaccessible to those who sit still. Working in the field of iGaming is prestigious. These are new horizons, using the most modern technologies and tools. There are major international conferences where you can share your experience, gain new knowledge, and meet new active and promising people who always strive to be first.
iGaming Academies — what are they?
We can see that the niche is developing very quickly, and there are some specialists who understand this. In 2018, the Malta Gambling Authority (MGA) conducted a study that revealed a shortage of staff in the iGaming sector. At that time, there were more than 700 vacancies in the country for various specialists in online gambling, but only one in eight applicants received a job. Because of this iGaming academies began to appear — offering courses that will help you with entering the industry.
iGaming Academies provide training services to both individuals and entire companies. These courses provide professional training on compliance issues and help the organization comply with licensing and security regulations.
In an iGaming Academy, you can fully train for a new profession or upgrade your skills (managerial, technical, interpersonal communication, or marketing skills) and also join a company, because after these courses, employers offer good positions.
Factors contributing to the growth of the iGaming sector
As we have already written, the iGaming sector is growing and developing constantly and at a fast speed. It was also influenced by events taking place around the world.
– Covid
The coronavirus pandemic forced everyone to stay at home, which meant they were looking for new entertainment. Online casinos, games, livestreams, esports — all this helped to entertain yourself while sitting in quarantine. Many started playing out of boredom, so the average traffic volume is growing. The particular success of online casinos is noted in those countries where casinos operated offline before the pandemic, for example, Germany and the Czech Republic.
– Legalization of gambling in America
America began to slowly but surely legalize the gambling market, which gave a new surge in the industry and new opportunities.
Some states and individual cities are eyeing the possibility of allowing online gambling, while others still face various bureaucratic problems. For example, in California, two bills regulating the gambling industry are being considered, and in Florida — three at once. Attempts to pass laws regarding gambling were made in the states of Kentucky and Kansas, and Massachusetts and Missouri are considering such a possibility.
The American gambling market is one of the largest and most promising in the world. At the same time, it obeys complex and confusing rules: competition is high here, as well as government pressure on businessmen.
– Flexible license options
For casino owners and online operators, this is one of the main advantages. It will be much cheaper to create an online casino than a land-based one. Plus, licenses for offshore casinos are usually more profitable.

Jurisdictions where you will be able to obtain a gambling license include Malta, Curacao, Gibraltar, Isle of Man and Kahnawake. Many of these jurisdictions offer a balance between benefits, obligations, and requirements.
– Blockchain in the iGaming sector
Innovative technologies are constantly used in the iGaming industry. Malta even calls itself a "blockchain island", becoming the first country to legalize blockchain. Now they are actively attracting cryptocurrency exchanges, ICO platforms, blockchain-based application developers and many others, which opens up new opportunities for iGaming companies.
According to experts, blockchain is one of the most relevant topics in the online casino industry in 2022. Its key advantage is reliability and anonymity, all information and financial processes with this technology are maximally protected. It is expected that the blockchain will have a huge impact on the entire gambling sector.
DUXGroup: analysis of the iGaming sector company
One of the brightest players in the iGaming sector is the international holding DUXGroup, on the basis of which licensed casino brands have been successfully operating for several years, as well as the Chilli Partners affiliate program.
In 5 years of its work in the field of online gambling, DUXGroup has been able to attract and retain about 250 employees of the best professionals in their field, acquire two offices in Malta and Cyprus, and create its own DUXPlatform brand.
The holding has more than successfully overcome the global crisis of 2020-2021, when many competitive business companies failed miserably. Moreover, already at the very beginning of 2022, the management of DUXGroup decided to further expand the staff for the implementation of new major projects that are scheduled for this year. Today, on the holding's website, you can find such promising vacancies as VIP Team Lead, Head of Payments, VIP German Manager, as well as vacancies for beginners, such as Junior Affiliate Managers. This vacancy list testifies to the large-scale plans of the holding, which could have been born exclusively on a stable and powerful base of successfully implemented projects of the past years.
The company openly declares that it is carrying out a revolution in the field of iGaming. The key to success in this revolution is, first of all, the people working in the holding. The best professionals are leading DUXGroup to victory in the market, and DUXGroup, in turn, providing its employees with the best tools to open up brilliant career prospects with high earnings.
Where can I look for a job in the iGaming sector?
We have compiled a list of sites where you can find work in the iGaming sector. Vacancies are presented both in Malta and remotely. You can also search for some vacancies on Facebook and LinkedIn.
https://duxgroup.bamboohr.com/jobs/?source=duxgroup
https://www.keepmeposted.com.mt/igaming-betting-jobs-malta/
https://www.careerjet.com.mt/igaming-jobs.html
https://www.linkedin.com/jobs/igaming-jobs/?originalSubdomain=mt&position=1&pageNum=0
https://www.facebook.com/login/?next=https%3A%2F%2Fwww.facebook.com%2Fgroups%2FIT.iGaming.jobs.in.Malta%2F
Conclusion
iGaming is an industry that will always remain relevant. From year to year, the attitude towards gambling is becoming more loyal, and the audience around the world is only growing. Also, new technologies help online casinos to develop faster and build a more transparent and secure business. Therefore, working in the iGaming sector can be an excellent starting point and help unlock the creative potential of every good specialist.
LaLiga Extends Exclusive Official Data and Streaming Deal with Stats Perform Until 2028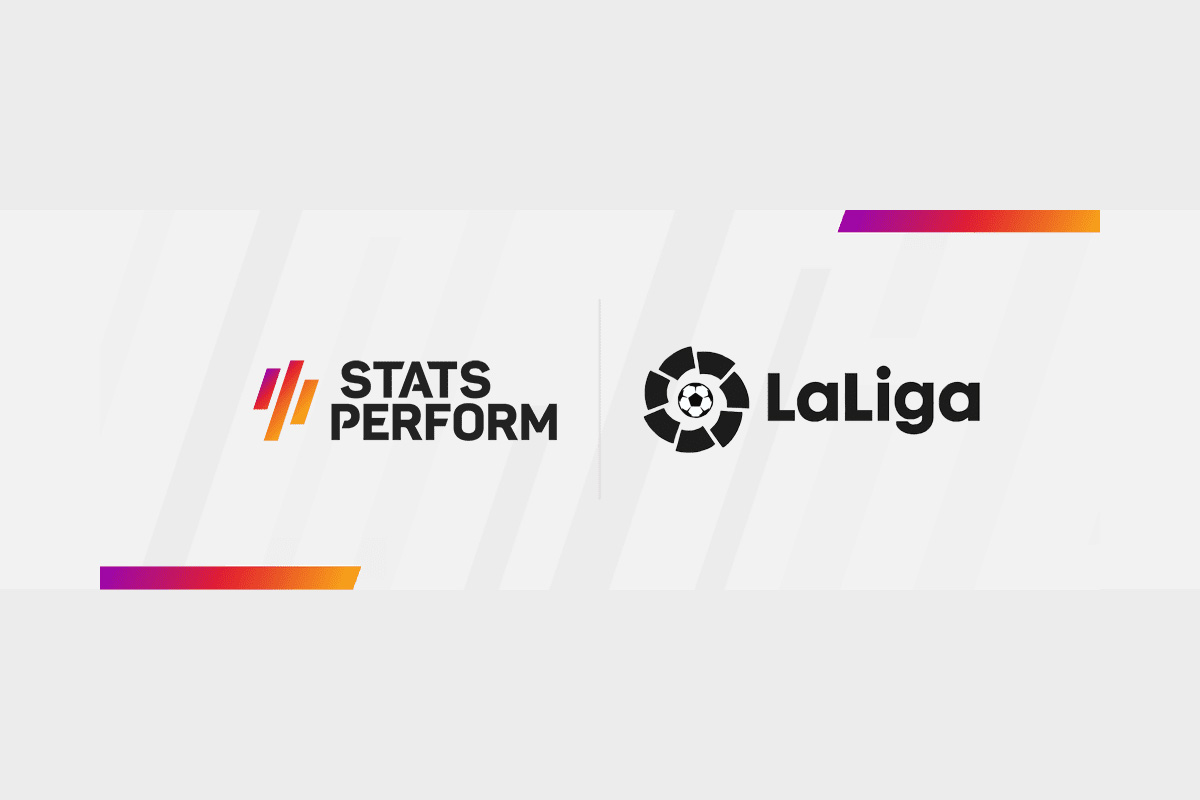 Reading Time:
2
minutes
LaLiga has extended its partnership with Stats Perform for a further five years. The new five-year deal will see Stats Perform continue to exclusively collect and manage live official data and player statistics from over 800 LaLiga matches per season and distribute them to enhance LaLiga coverage for licensed global broadcasters, sponsors, publishers, fantasy providers, sportsbooks and the leagues' own digital platforms.
Stats Perform's globally renowned and trusted Opta data will power an extensive new range of audience experiences on LaLiga broadcast, digital and social platforms, including AI-powered advanced analytics and predictions, to bring fans and bettors closer to the action.
Stats Perform's industry leading Opta-powered PressBox Graphics platform, already used by over 150 Stats Perform clients, will create exciting new visual assets for La Liga and its sponsors, that deepen and extend fan interest from 90 minutes to the entire multi-day match lifecycle, at scale.
The partnership further elevates the position of Stats Perform and its Opta data brand as the preferred provider of live scores and player statistics for men's and women's professional football. LaLiga's continued presence in Stats Perform's portfolio reinforces their unrivalled position across Europe, as Opta is the official data provider for 4 of the big 5 leagues and is trusted by the world's biggest clubs, federations, broadcasters, media and sportsbooks.
Stats Perform also retains the right to distribute live video streams of LaLiga matches to licensed sportsbooks in international markets via its recently upgraded "Bet LiveStreams" service.
Melcior Sole, Audiovisual Director at LaLiga, said: "Stats Perform's unrivalled collection expertise, distribution and famous Opta brand means quality experiences for LaLiga fans and bettors. Their focus on innovation and AI will shed new light and tell new stories about how we play, immersing our local and global audiences more deeply in the game. Stats Perform is the perfect partner for a forward-thinking league like us."
Alex Rice, Chief Commercial Officer at Stats Perform, said: "The new deal demonstrates LaLiga's commitment to growing its global appeal and providing a best-in-class experience for their fans. We're delighted and proud to be able to continue to bring such a high level of sports entertainment to our global media and betting partners and their customers."
As part of the deal, Stats Perform's industry-leading Integrity services division will work closely with LaLiga's in-house Integrity Unit to monitor all levels of Spanish football for potential match manipulation activity.
Technologies That Will Change the iGaming Industry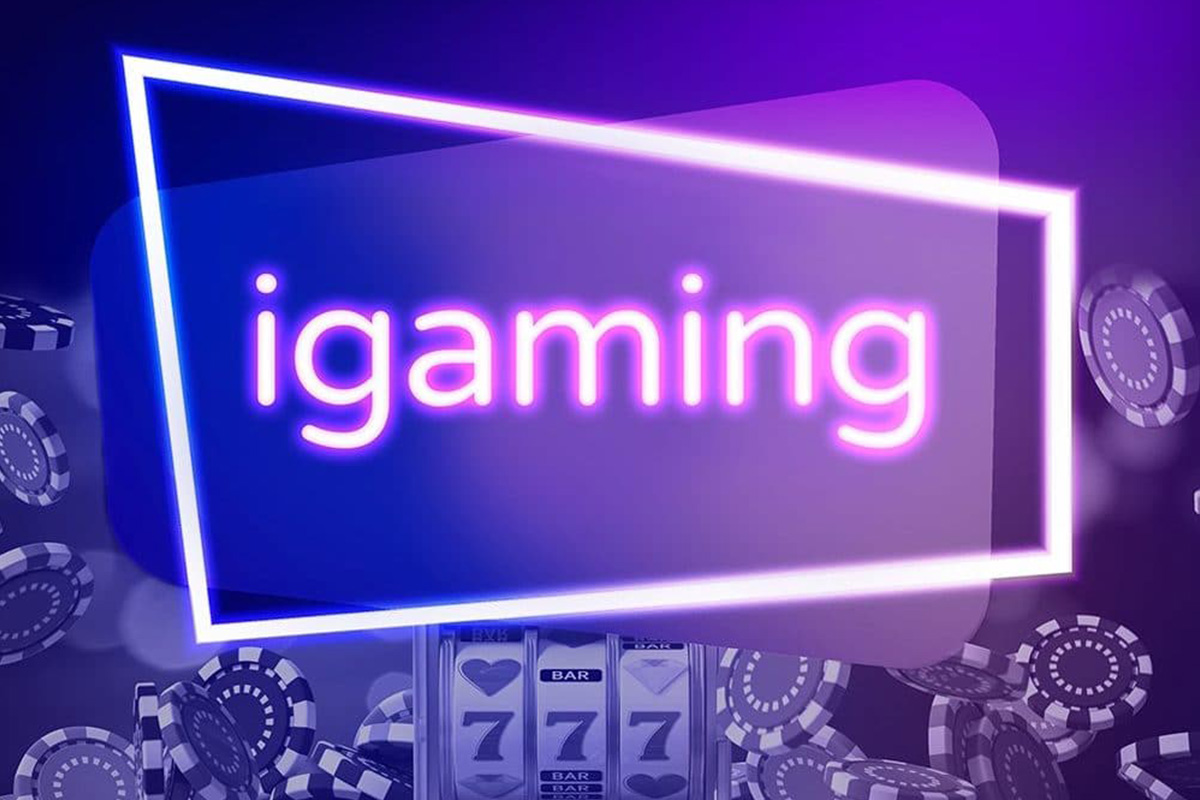 Reading Time:
3
minutes
The online gambling market continues to grow steadily. According to European Gaming, the size of the global casino market was estimated at almost $546 billion in 2021. The CAGR over the forecast period is expected to be 5.79%, reaching almost $765 billion by 2027. But industry growth is measured in more than just dollars and cents; you can also see the vitality of iGaming in the introduction of new technologies. Dmytro Taran, COO of Slotegrator, gives a rundown of what technologies are already in use and which ones could radically change the industry in the near future.
Blockchain Technologies
Cryptocurrencies and blockchain technologies have had an exceptional impact on the evolution of the iGaming industry. There's no denying the growing popularity of bitcoin casinos. Supporting cryptocurrency payments on gambling platforms opens up new advantages: no personal data is needed, the amount of payments is not limited and transactions are carried out without commissions and intermediaries, which guarantees fast deposits and payouts.
While fiat currencies are supported by the state that issues them, cryptocurrencies are backed by a decentralised registry that tracks every transaction, which is distributed over a large database with a million copies. This has several implications: first, anyone with access to the network can verify the transaction, and second, the history of bitcoin cannot be faked; any attempt to falsify a block will affect every block in the network.
Decentralised public records are characterised by security and transparency, which is especially appreciated by privacy-conscious players. And a significant advantage for operators is protection against chargebacks, which are impossible with cryptocurrencies.
Blockchain technologies can also be used to record transactions between the user and the casino — all bets, deposit amounts and payouts on winnings are recorded in encrypted form. General statistics on payout percentage is displayed for each game. Thus, gambling platforms can prove that players really receive the payout percentage declared by the providers. There are not many casinos with blockchain reporting on the global online gambling market, but this mechanic is gaining momentum and will scale as a trend in the near future.
PWA Features
Recently, online casinos are increasingly using Progressive Web Applications, browser-based applications that have become an alternative to native mobile applications. PWAs are launched as a regular web page of a gambling site; i.e., a player can install the application he is interested in directly via Chrome or Safari, without using online stores. By clicking the "Add to home screen" button, an Android user can add the casino to their mobile phone. For IOS devices, one more quick additional step is needed.
PWA technology has three key features:
Speed: progressive loading of games, fast scrolling and smooth animations provide a good user experience.
Reliability: PWA download speed does not change depending on the quality of the connection.
Engagement: Engage users with push notifications, home screen icons and full screen mode.
"Given the growing popularity of mobile applications and the desire of the user to get the result at the lowest cost — and with PWA the player can enjoy their favorite games on their mobile phone by simply pressing the download button — it can be said that the tool works effectively to attract new users and retain existing ones," Dmitro Taran said.
Big Data in iGaming
Sifting through mountains of data is as difficult as it is important, but there are a number of concrete benefits to sorting data. Online casinos use Big Data technology for a few different purposes:
Personalisation. With each visit to the gambling site, players provide more and more information about themselves. Activity tracking using Big Data technologies allows you to find out user interests. Operators use these data to set their strategies, thereby increasing the overall efficiency of the business.
The fight against fraud. Unscrupulous players and organisations can use VPNs and other tools to abuse bonuses. New methods for analysing the behaviour of players and their patterns help to identify cheaters.
Combat problem gambling. In order to preserve the reputation of the industry, its participants pay significant attention to the safety of end users. Data analysis is used to prevent problem gambling. Certain behavioural characteristics of players may indicate the development of addiction. By setting up the alert system, the operator can identify and correct the problem before it occurs.
Data-driven KPIs. In the iGaming industry, various metrics are used to evaluate business performance — some of these include gross gaming revenue (GGR), net gaming revenue (NGR), average revenue per user (ARPU), first-time depositors (FTDs) and churn rate (CR). Continuous analysis of these indicators across different time periods allows the operator to identify shortcomings and make informed decisions about how to correct them.
Customer relationship management (CRM) systems allow you to competently manage data. The CRM system included in the functionality of the new platform from Slotegrator is equipped with reporting tools that make it possible to track user behaviour and, based on this analysis, target certain player segments, which helps the operator improve player retention.
VR/AR Technologies
The use of VR/AR technologies in gambling has not yet become as widespread as in some other industries. Nevertheless, the potential of virtual reality in gambling is huge, and some brands have already launched casinos in the metaverses. Interested participants in the iGaming market expect that in the near future, leading game content developers will develop products specifically tailored for VR/AR experiences.