Unikrn Launches Streamer Betting and Virtual Matches with New Tech and Odds-Setting Trading Bots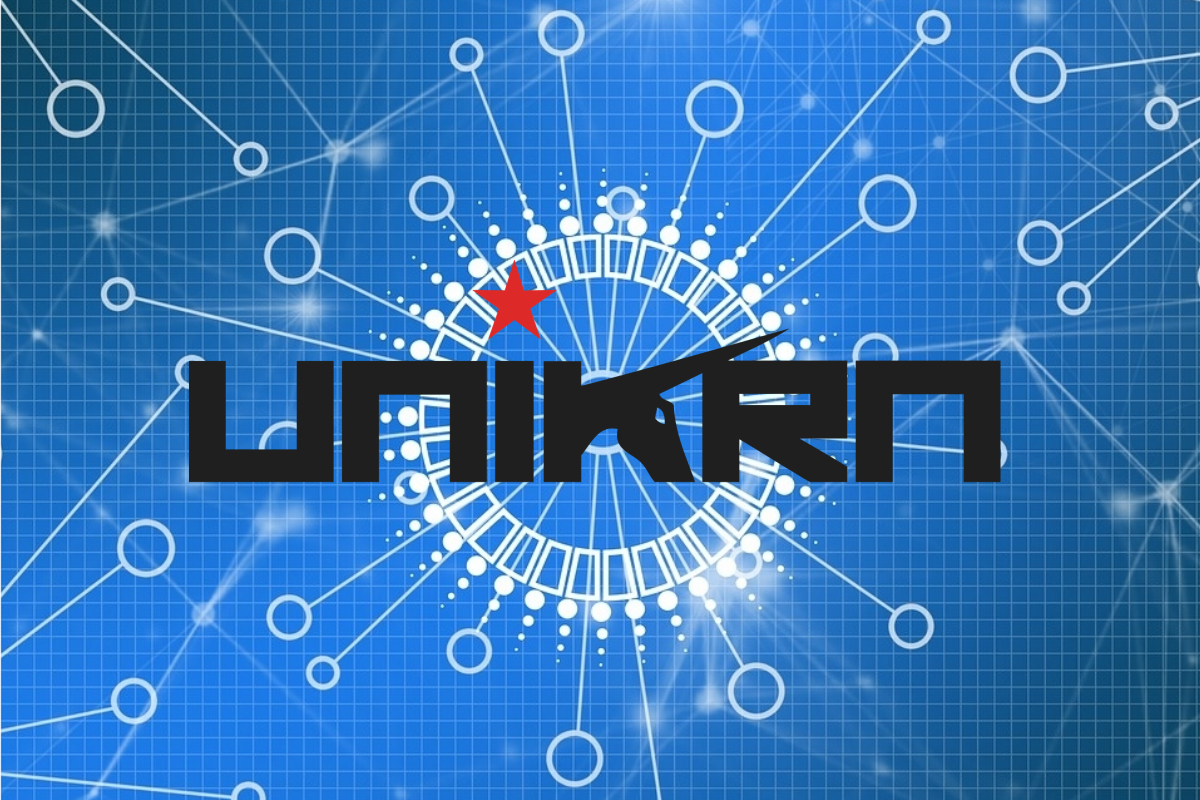 Reading Time:
2
minutes
Algorithmic analysis, new blockchain-based tech applications and screen-analyzing technology bring streamer betting and 24/7/365 esports for fans around the world
Unikrn, a global leader at the intersection of blockchain, entertainment and wagering, has created a new technology moat offering instantly available betting experiences for esports and gaming fans.
Built on game analytics, new AI trading bots & screen-analyzing technology, streamer betting is a nonstop, fully automated future of casual wagering. Unikrn will also launch Unikrn Virtual, letting bettors pick from over half a million fresh esports rounds per year.
Together with Unikrn UMode, a player-vs-house skill betting platform for online gameplay, Unikrn is launching unprecedented accessibility for entertainment, skill-based and esports-based wagers every minute of every day.
Unikrn Virtual is a regulator-approved RNG game which uses an approved third-party to randomly generate a round of CS:GO from a curated pool of past professional matches, giving fans the thrill of betting on live esports match without delays or waits. A unique algorithm utilizing both archival and display techniques developed by Unikrn gives users access to key information about an upcoming round of CS:GO, then they may bet on the outcome.
Unikrn users can also exchange currencies, crypto or even digital items (called skins) into regulator-approved ERC20 betting tokens called UnikoinGold. Users can also deposit with traditional means such as credit card.
Eligible bettors can then use the groundbreaking new Unikrn Virtual to find an esports bet offered every minute, even when no events are live. Or they can bet on top streamers. Or they can even bet on themselves in a skill-based UMode proposition, which is even legally available in the United States.
In 2018, Unikrn became the first company to have live, IOM regulator-approved crypto wagering experiences, and as the company continues to expand uses, it projects a crypto resurgence as token value shifts from perception to function.
"Highly-regulated environments, including betting, are the perfect breeding pool for the normalization of mainstream blockchain," said Andrew Vouris, Unikrn COO, "Using tools from blockchain has helped us develop a system years ahead of other operators, and we're committed to taking the best ideas of crypto and giving them application."
Now Unikrn users can parlay a professional esports match and their favorite Twitch streamers, even all in one multibet, and they can make deposits to a currency-agnostic blockchain-based system.
Last year, over 1000 millennia of viewer time were spent watching Twitch alone, making the process of setting odds both daunting and essential for the future of the wagering industry. Unikrn's streamer betting will tap one of Earth's most abundant sources of entertainment as an unending flood of engaging wagering content.
"Finding a zero-friction way to let fans engage is essential for the future of betting and crypto," said Rahul Sood, Unikrn CEO, "You can bet on your own online matches, you can bet on your favorite streamers, or you can find 24/7 esports odds with Unikrn Virtual. This is a level of interactivity only dreamed of in the old world of sports and casino betting."
Source: Unikrn

EVOS Esports Announces Partnership With Hepmil Creators' Network To Offer YouTube's Reserved Media In Indonesia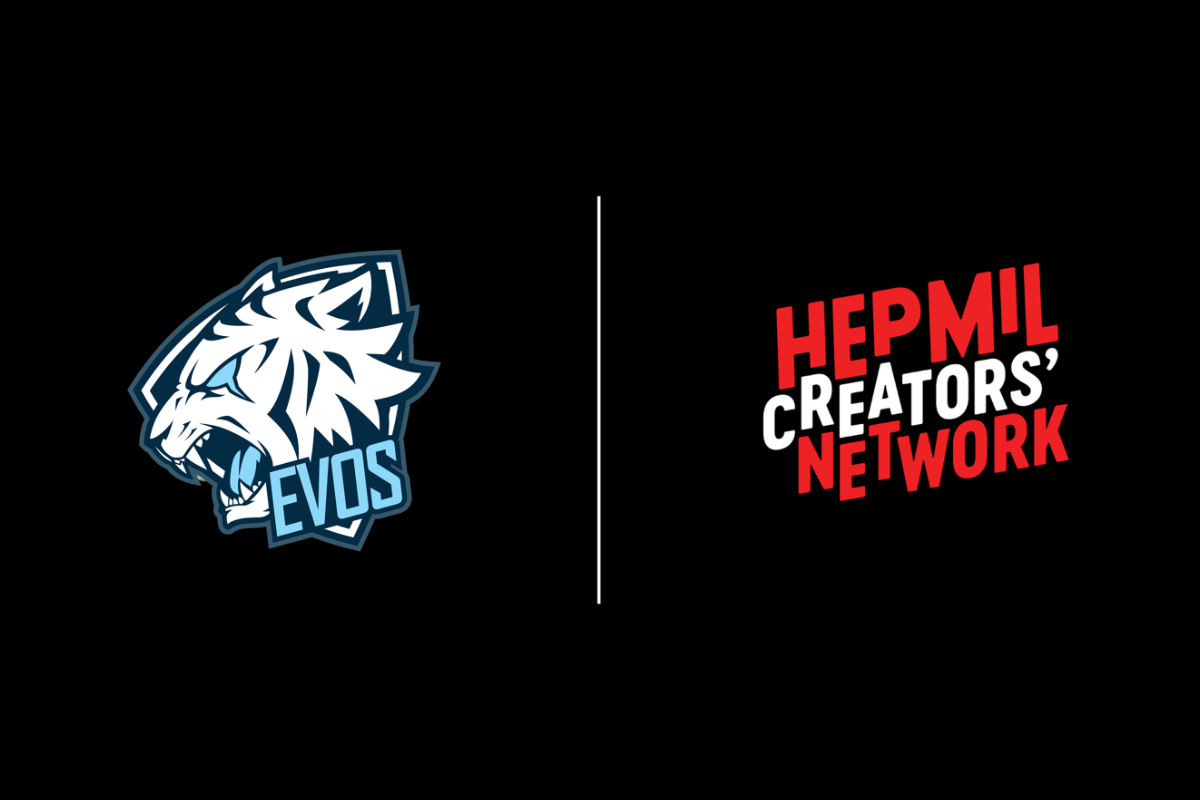 Reading Time:
3
minutes
EVOS Esports, the leading esports organization in Southeast Asia, has announced an exclusive partnership with Hepmil Creators' Network (HCN) for the Indonesia market. It was revealed by the co-founders of EVOS Esports, Ivan Yeo and Hartman Harris and the co-founders of HCN, Karl Mak and Adrian Ang @ Xiao Ming, during a special announcement on Clubhouse; a social networking app based on audio-chat.
EVOS Esports and HCN will be offering brands and advertisers in Indonesia premium inventory on YouTube by tapping on HCN's Reserved Media offering. One of the key inventory is the esports and gaming channel bundle, which enables advertisers to target the hard-to-reach Gen Z and Millennials in Indonesia. The partnership will also open up the opportunity to esports and gaming talents in Indonesia to be part of the Reserved Media programme.
HCN is a digital creator agency that grows and empowers the next generation of content creators in Asia, by enabling them to monetize through branded content campaigns and increasing their AdSense revenue through YouTube Reserved Media. It is the first in Southeast Asia (SEA) to offer premium inventory of Reserved Media to advertisers in the region. The offering comes about from HCN's partnership with US-based digital media company Bent Pixels, which owns the sales rights for Reserved Media through its long-term partnership with YouTube.
EVOS Esports currently manages 160 gaming influencers exclusively and are partners with over 200 esports talents, with a total following of over 64 million YouTube subscribers and over 62 million Instagram followers, and over 350 million views per month across Southeast Asia. Its talents include Jonathan Liandi (2.7M subscribers; 731M views) and Dyland PROS (13.4M subscribers; 1B views).
Reserved Media will allow brands to secure highly sought-after inventory on the top esports & gaming channels in Indonesia. Brands will also have the ability to achieve 100% share of voice on select channels during key promotional or launch periods, ensuring exclusivity.
HCN is the sister company of Singapore-based content creator SGAG and a subsidiary of Hepmil Media Group, which also owns other platforms in the region like MGAG (MY) & PGAG (PH). This is Hepmil's first foray into the Indonesia market to grow the Reserved Media offering and expand its inventory of channels through the partnership with EVOS Esports.
Karl Mak, Co-Founder and CEO of Hepmil Media Group said: "EVOS Esports is the top esports organisation in the region, and we are excited to enter the Indonesia Market through such a strong partner. The opportunity of Reserved Media and Esports has been validated to be successful in the US and we are excited to bring it to Indonesia with EVOS. Through this partnership, we will be able to expand our Reserved Media inventory and cater to advertisers in Indonesia who are not only hungry to enter the Esports & Gaming space, looking also for media buying opportunities to associate their brands with the industry."
Ivan Yeo, Co-Founder and CEO of EVOS Esports, said: "We are delighted to partner exclusively with HCN in Indonesia to offer premium inventory of YouTube's Reserved Media to brands. EVOS Esports is open to offer this initiative to gaming talents in Indonesia, as it will serve as an additional revenue generation stream for them. I am confident this new offering will serve as a catalyst in elevating the esports and gaming scene in Indonesia."
Marketers will have the ability to create YouTube advertising assets in multiple formats, both skippable and non-skippable, that run complementary to its branded content on YouTube channels. This will be done in collaboration with gaming talents who are working with EVOS Esports and HCN.
This supports the optimization of marketing spend by brands with complete share of voice on select channels, premium association and effective micro-targeting. With Reserved Media, brands can now purchase premium ad inventory on specific channels by their favourite creators from one single point of contact. At the same time, they will fully own the advertising spaces on select channels during the engagement period without interference from competing advertisements, thus improving targeting efforts and optimizing media budget.
Organization.GG raises $610,000 in pre-seed round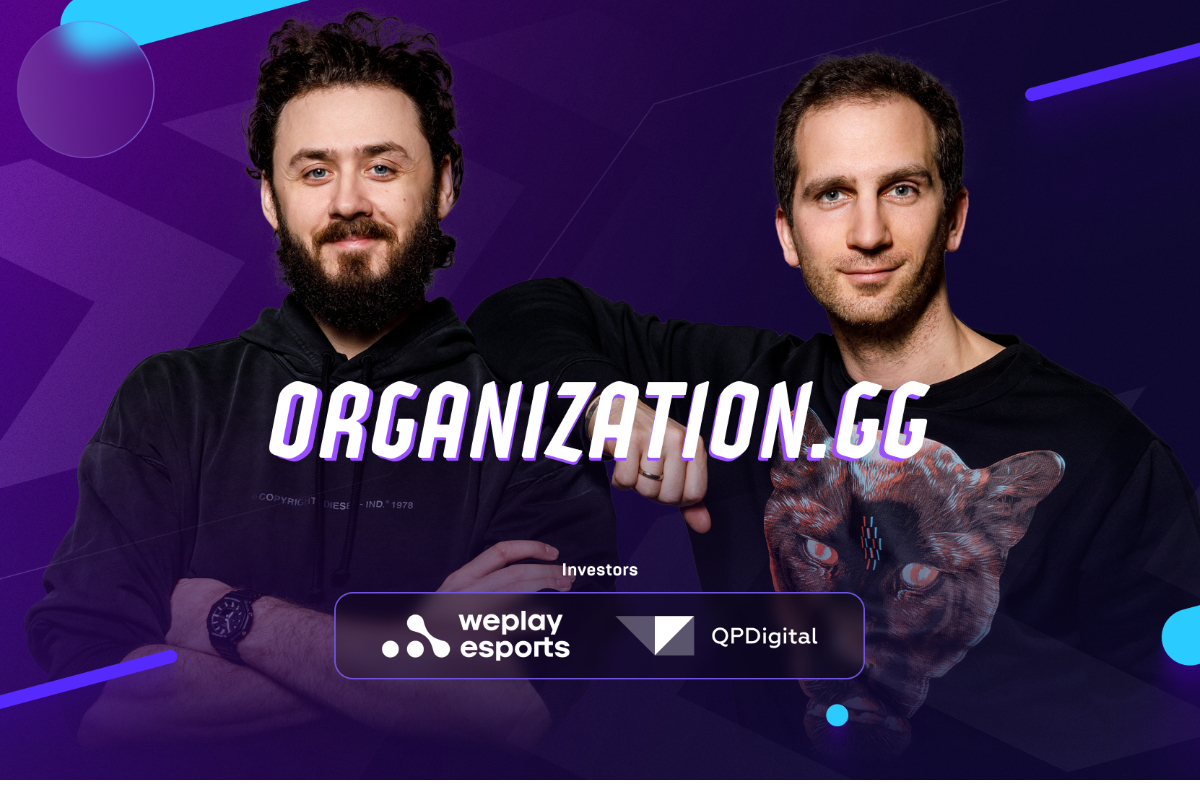 Reading Time:
2
minutes
Organization.GG is an online platform which for the first time in history allowed fans to play side-by-side with their favorite esports PROs and popular streamers. The company raised $610,000 in a pre-seed round, with WePlay Esports, QPDigital, and Silicon Valley investors participating in the round.
Organization.GG is a platform that offers a unique way of interacting in the online gaming and streaming world. From now on, Twitch or YouTube users won't be limited to just a chat but will be able to play alongside their favorite PROs in 5v5 show matches or 1v1 duels. For many fans, playing with CS:GO world champions such as "AdreN" or "Dosia" was unimaginable before, but now, it is an opportunity open to everyone. Streamers, PRO gamers, coaches, and many other famous and emerging talents will now have the tools to help them move their community forward, share experiences, make a living, and create unique and in-demand content.
Over the first few months of its operation, Organization.GG has already hosted more than a hundred successful show matches with 50+ streamers and esports PROs taking part. About two thousand viewers took part in the show matches, of whom 35% — more than once.
"This is a good start for us — we got initial confirmation of the product's market fit. In the near future, we will pick up new games such as Call of Duty, League of Legends, and VALORANT," says Denis Kurilenko, Organization.GG CTO and co-founder.
"With the current funding, we will develop new interaction mechanics to bring fans closer to the streamers. We are gaining ground in Europe fast, and by the end of the year, we plan to enter the North American market," stated Organization.GG CEO and co-founder Dima Okhrimchuk.
On top, Organization.GG is opening opportunities for advertising agencies to host branded tournaments and show matches. For brands, it's an opportunity to target Generation Z through a format that is unique in the market. Such collaborations may also be a part of a broader integration package to include company investors, such as the WePlay Esports media holding company, famous for its ability to host high-quality esports shows.
"The average game live-streaming viewership has been steadily growing over the last decade. Today, there are millions of people tuned in to a game broadcast at any given time, and most of them would be happy to get a chance to play or interact with the streamer on a more personal level. Organization.GG is the bridge between those streamers and their fans," says Oleg Krot, managing partner of WePlay Esports.
"Streaming platforms and the gaming industry are booming, and Twitch is a prime example. The number of streamers has grown 2.5 times over the year, reaching 8.5 million. Investing in Organization.GG is a display of foresight. Our team is confident that the platform will be very popular among esports players, streamers and fans. We hope that our financial contribution and expertise will allow the platform to reach a whole new level," comments Denis Valvachev, CEO and managing partner of QPDigital.
TEAM VITALITY REVEALS PARTNERSHIP WITH SCUF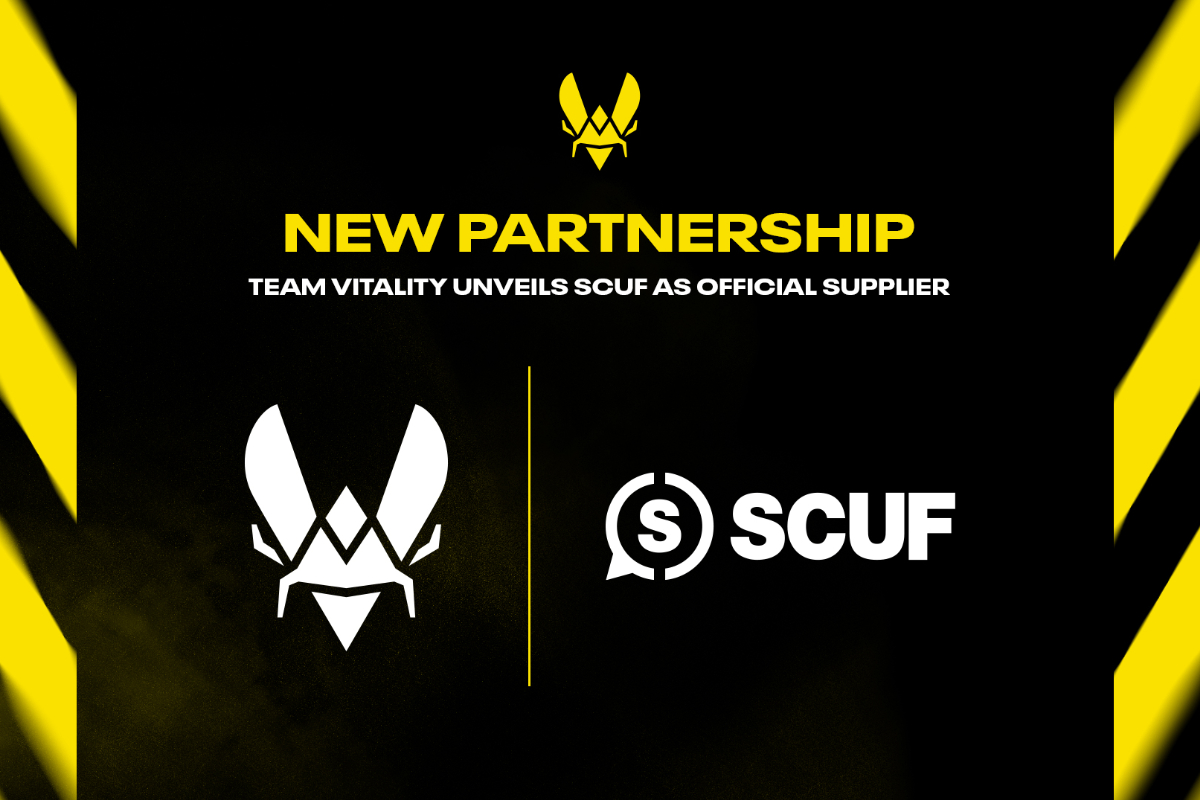 Reading Time:
2
minutes
Leading global esports organisation Team Vitality is excited to announce a partnership with global innovator and creator of high-performance gaming controllers SCUF. The partnership will see Team Vitality's FIFA, Fortnite and Rocket League players, as well as a selection of its high profile ambassadors such as Brawks and LittleBigWhale, compete and play using SCUF gaming controllers. Team Vitality and SCUF will also work closely together on collaborative efforts which are set to be announced later this year.
"We are really excited to work with such an industry-leading brand in SCUF gaming who really understands the demands of playing in different competitive environments. It's great to be able to have our players across FIFA, Fortnite and Rocket League compete with the highest level of peripherals. It's great to kick off 2021 with another great partner by our side who truly shares our goals and values," said Nicolas Maurer, CEO, Team Vitality .
Founded in 2013, Team Vitality has grown into a globally recognised esports brand with over 40 players competing in eight of the biggest and best esports titles. Across both Fortnite and FIFA the organisation fields some of the best talent that the scenes have to offer. Team Vitality's Rocket League team is celebrated as one of the best in the world with 2020 seeing the team pick up three A-tier titles; Rocket League Spring Series – Europe, Rocket Baguette: Summer Grand Prix and RLCS Season X – Fall: EU Regional Event 3 and MVP titles for both Fairy Peak! and Alpha54.
"Since inception, SCUF has been dedicated to supporting the French esports community by bringing innovation to the competitive gaming controller category. Team Vitality is a giant in French esports and in just a few years, Vitality has been able to become one of the best esports organizations in the World. With initiatives like Vitality's Hive in Paris, high-quality content, influencer support and unique brand collaborations, this partnership is a natural fit for SCUF and we're excited to continue our journey sharing our values and passion." said Duncan Ironmonger, CEO and Founder, SCUF Gaming.