Unikrn Launches Streamer Betting and Virtual Matches with New Tech and Odds-Setting Trading Bots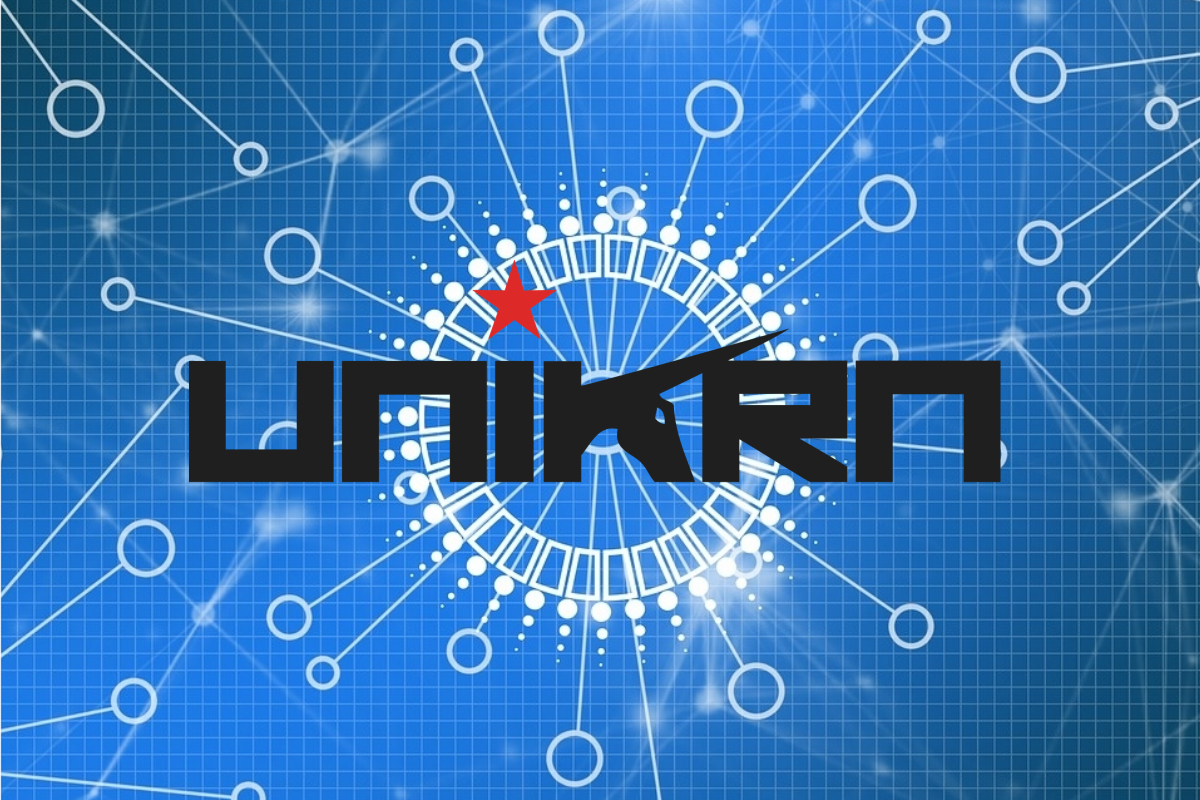 Reading Time:
2
minutes
Algorithmic analysis, new blockchain-based tech applications and screen-analyzing technology bring streamer betting and 24/7/365 esports for fans around the world
Unikrn, a global leader at the intersection of blockchain, entertainment and wagering, has created a new technology moat offering instantly available betting experiences for esports and gaming fans.
Built on game analytics, new AI trading bots & screen-analyzing technology, streamer betting is a nonstop, fully automated future of casual wagering. Unikrn will also launch Unikrn Virtual, letting bettors pick from over half a million fresh esports rounds per year.
Together with Unikrn UMode, a player-vs-house skill betting platform for online gameplay, Unikrn is launching unprecedented accessibility for entertainment, skill-based and esports-based wagers every minute of every day.
Unikrn Virtual is a regulator-approved RNG game which uses an approved third-party to randomly generate a round of CS:GO from a curated pool of past professional matches, giving fans the thrill of betting on live esports match without delays or waits. A unique algorithm utilizing both archival and display techniques developed by Unikrn gives users access to key information about an upcoming round of CS:GO, then they may bet on the outcome.
Unikrn users can also exchange currencies, crypto or even digital items (called skins) into regulator-approved ERC20 betting tokens called UnikoinGold. Users can also deposit with traditional means such as credit card.
Eligible bettors can then use the groundbreaking new Unikrn Virtual to find an esports bet offered every minute, even when no events are live. Or they can bet on top streamers. Or they can even bet on themselves in a skill-based UMode proposition, which is even legally available in the United States.
In 2018, Unikrn became the first company to have live, IOM regulator-approved crypto wagering experiences, and as the company continues to expand uses, it projects a crypto resurgence as token value shifts from perception to function.
"Highly-regulated environments, including betting, are the perfect breeding pool for the normalization of mainstream blockchain," said Andrew Vouris, Unikrn COO, "Using tools from blockchain has helped us develop a system years ahead of other operators, and we're committed to taking the best ideas of crypto and giving them application."
Now Unikrn users can parlay a professional esports match and their favorite Twitch streamers, even all in one multibet, and they can make deposits to a currency-agnostic blockchain-based system.
Last year, over 1000 millennia of viewer time were spent watching Twitch alone, making the process of setting odds both daunting and essential for the future of the wagering industry. Unikrn's streamer betting will tap one of Earth's most abundant sources of entertainment as an unending flood of engaging wagering content.
"Finding a zero-friction way to let fans engage is essential for the future of betting and crypto," said Rahul Sood, Unikrn CEO, "You can bet on your own online matches, you can bet on your favorite streamers, or you can find 24/7 esports odds with Unikrn Virtual. This is a level of interactivity only dreamed of in the old world of sports and casino betting."
Source: Unikrn

Guild Esports Signs Samsung Partnership Deal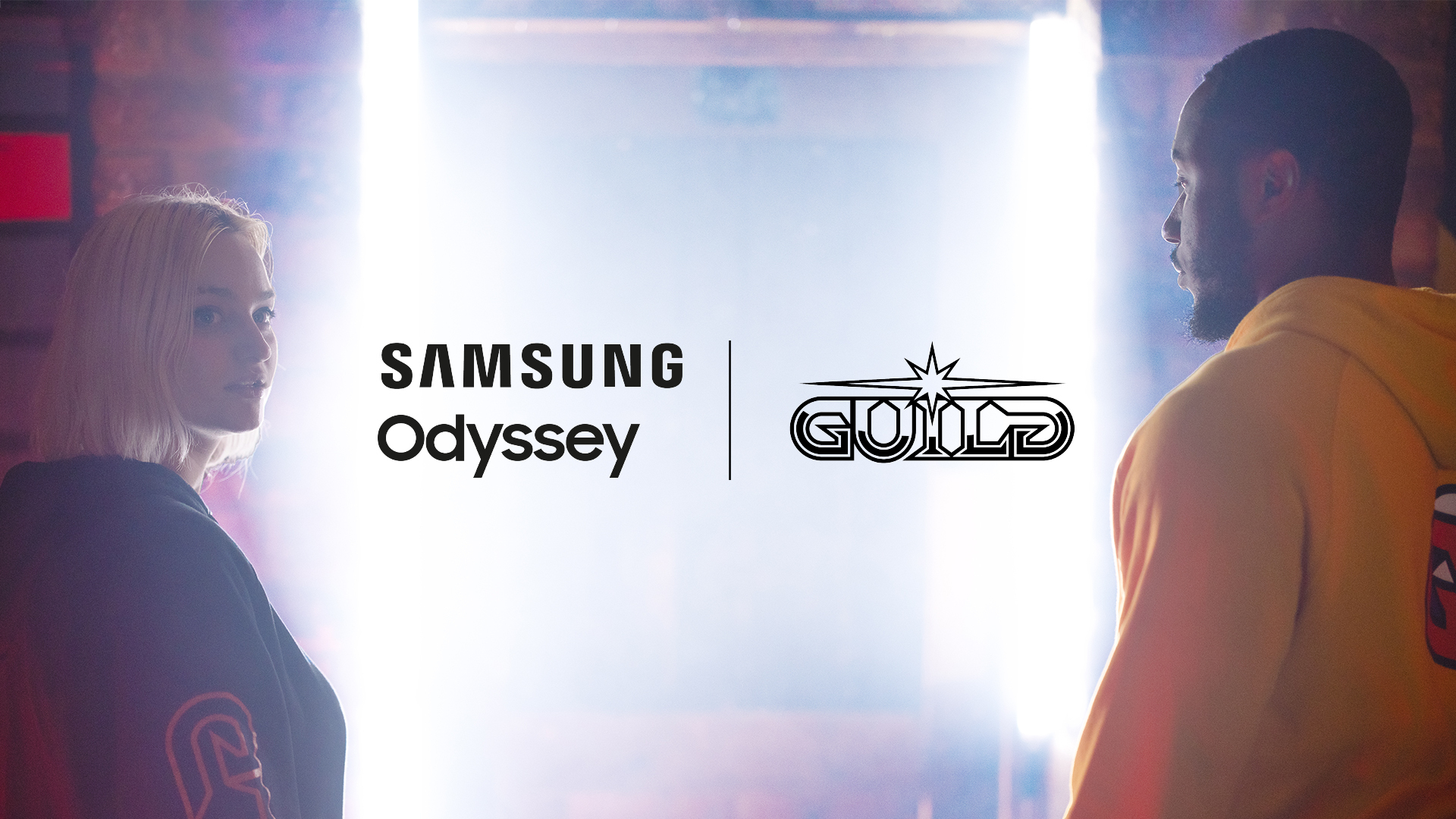 Reading Time:
2
minutes
Today, Guild Esports, the leading esports organization co-owned by David Beckham, is pleased to welcome Samsung, world-leader in transformative technologies, as its Official Display Partner.
The partnership with Guild is Samsung's first partnership agreement with a UK esports organization and will commence from today, following the signing of a one-year deal across the UK & Ireland.
Samsung will provide monitors and displays for Guild's newly launched Academy and additional monitors for pro-players, content creators, and staff, along with LCD displays and LED signage for rooms in Guild's future London headquarters. Samsung's high-performance monitors will offer Guild players the high refresh rate and low response time vital for the competitive world of professional esports.
The partnership will see Samsung enjoy exposure across Guild's social and digital content, featuring its pro-players and content creators, while also offering VIP experiences for fans. Samsung's display solutions will also be integrated into the Guild Academy's physical infrastructure and roadshows.
Guild and Samsung share the same vision for the future of esports, and the partnership reaffirms their commitment to providing best-in-class technology and infrastructure for esports professionals, which are essential for the development of talent at every level and the wider gaming community.
Michelle Tierney, Director of Commercial Partnerships, added: "We're delighted to be partnering with a brand as prestigious as Samsung, further demonstrating the commitment to our audience by aligning with best-in-class brands throughout our partner family. Samsung is an ideal partner for Guild given its world-leading technology, focus on innovation and providing users with the best possible gaming experience."
Damon Crowhurst, Display Head at Samsung Electronics UK, said: "Samsung is excited to be joining the Guild family and we look forward to delivering value to the gaming audience. From monitors to displays, Samsung is constantly striving to improve the user experience by harnessing new innovations resulting in total immersion, unrivalled game play and maximum comfort. This partnership shows continued commitment to gamers and the wider industry, offering fans experiences beyond the norm. Historically, we have a long-standing legacy in esports, and we see Guild as the perfect partner to continue this in the UK & Ireland."
Altenar to integrate new esports data feed from Oddin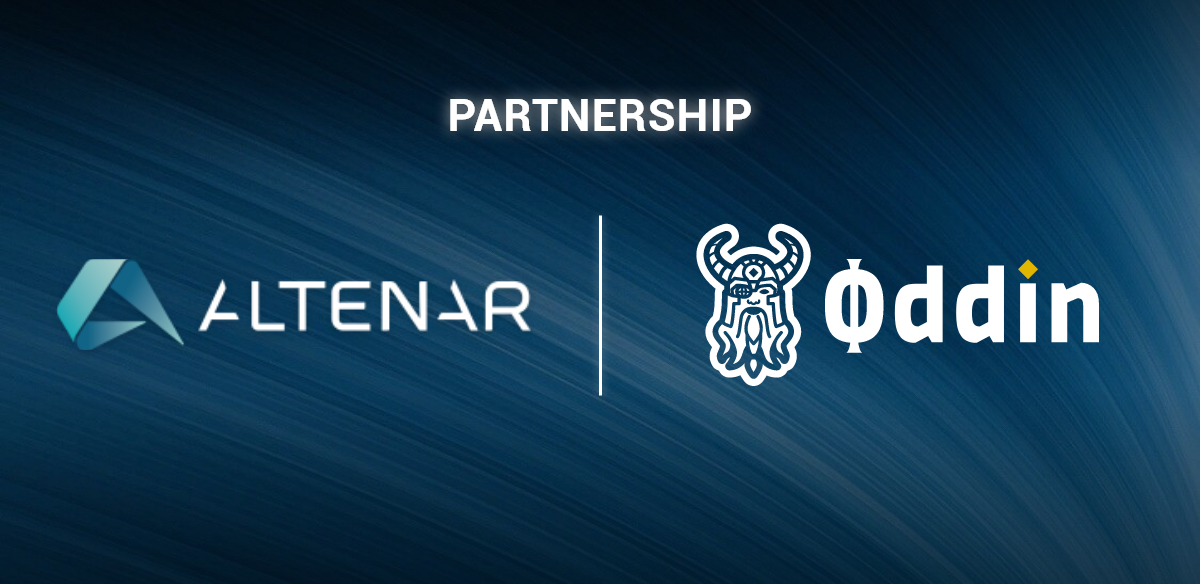 Reading Time:
< 1
minute
The esports odds feed from Oddin will be made available to Altenar sportsbook clients as part of a new partnership between the two companies.
Altenar confirmed that the feed, which comes with live-streaming, multiple live markets and over 80% uptime for a wide coverage of esports tournaments, is the latest 'premium quality data feed' to be integrated with its in-house developed sportsbook software.
"The esports phenomenon is global," said Altenar CEO Stanislav Silin. "We work with multiple operators from very different regions. However, we received many requests for a more attractive esports offering. We were very lucky to find a partner like Oddin.
"Their product is ready to deliver a very competitive live betting offering. Our clients can't wait to connect Oddin's odds feed for Counter-Strike, League of Legends, or Dota 2. This is going to be a game-changer that will help them attract millennials to their sportsbooks."
Marek Suchar, Head of Partnerships at Oddin, added: "We're very happy to continue our global expansion. Partnering with leaders in the industry such as Altenar is great news for us and the esports betting industry in general.
"More and more operators will have the chance to deliver a truly engaging esports betting experience to their clients. Esports betting is meant to play a key role in the industry for the upcoming years and big partnerships like this are just the beginning."
Source: SBC News
Pinnacle continues global esports push with CS:GO Pinnacle Cup II launch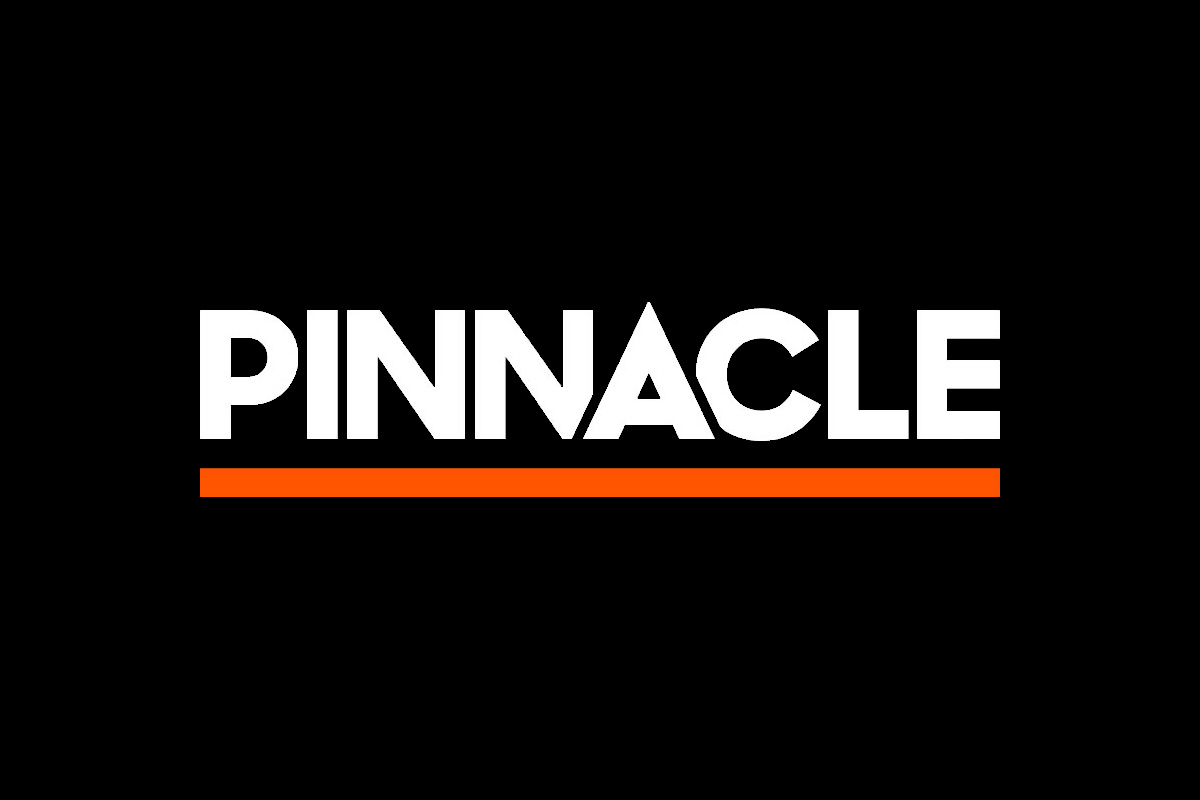 Reading Time:
2
minutes
The sequel follows success of the inaugural event in ongoing series
Pinnacle has announced that – following the success of the first Pinnacle Cup in March 2021 – Pinnacle Cup II will become the latest in the series, taking place from June 28 – July 16, 2021.
The sequel will see top-tier CS:GO teams from around the world battle it out once again to stake their claim as one of the world's best teams and compete for a share of the $100,000 prize pool.
Pinnacle will continue working with data partner GRID for this edition, as well as production partner Relog Media, who will help to deliver a world-class viewing experience.
All action will be streamed on the TEBtv Twitch channel, with the group stages seeing the likes of Sharks, Tricked, and VP. Prodigy enter the fray, before further teams, including ENCE, Entropiq, MIBR, and previous finalists HAVU, join at the Swiss stage. Successful teams will then progress to the knockout-stage where a further four invited teams will join the competition.
Pinnacle will guarantee best-priced odds across all pre-match and in-play betting markets, continuing on their promise to offer customers unrivalled value in the market, with early prices already live for the qualifying rounds of the event.
Paris Smith, CEO at Pinnacle, said: "We're excited to announce a second Pinnacle Cup CS:GO event, following the success of our inaugural tournament in the spring. This success is testament to the tireless efforts of the team, and our partners, in creating an unrivalled fan experience that strengthens Pinnacle's relationship with the esports community.
"Our commitment to the Pinnacle Cup II further showcases our ambition to scale our value proposition through our products and the streaming of the tournament in collaboration with GRID and Relog Media."
Ben Cove, Pinnacle's CMO, followed up: "The first half of 2021 has been significant in the life of Pinnacle and our esports offering. We knew Pinnacle would deliver the very best esports odds, but could we branch out to create our own esports tournament and genuinely resonate with the audience?
"The first Pinnacle Cup CS:GO tournament proved this concept and exceeded any expectations we had going into it. Now, we build for scale and longevity, with Pinnacle Cup II in June and July, and we have already begun planning a rollout strategy for further events encompassing more content, competitions, fan experiences, and player engagement on additional digital and LAN platforms.
"We are delighted to be teaming up with Trustly once again as our core event sponsor. Trustly's passion for esports, particularly CS:GO, has been evident throughout the process, and we're looking forward to joining forces with them once more to deliver a truly world class event."
View the Pinnacle Cup II trailer video here: