Better Collective establishes strong position in the US market with the acquisition of the RotoGrinders Network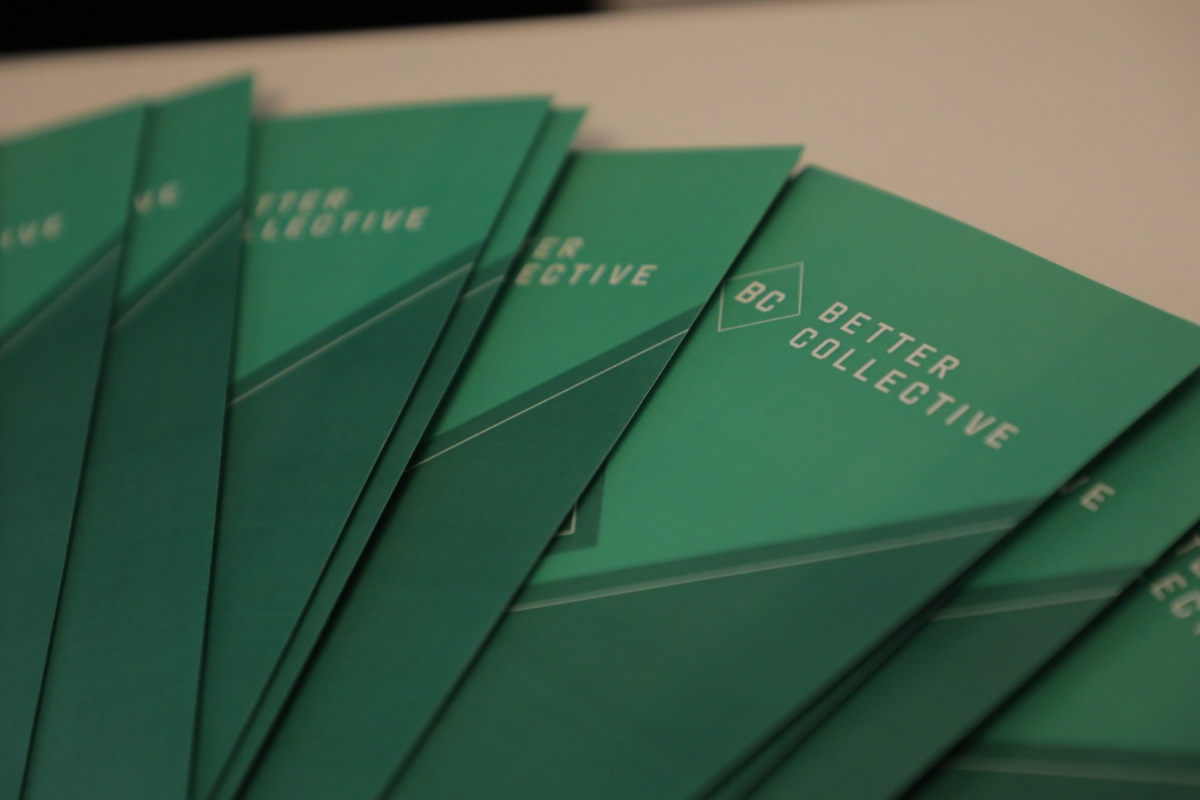 Reading Time:
4
minutes
Better Collective, the world's leading developer of digital platforms for bookmaker information, iGaming communities, and betting tips, has today completed an acquisition of 60% of the shares in Rical LLC ("RotoGrinders") (which operates rotogrinders.com, pocketfives.com, sportshandle.com, usbets.com, and pennbets.com) for 21 million USD. In the period 2022-2024, Better Collective will acquire the remaining 40% of the shares of RotoGrinders at a valuation based upon an EBITDA multiple between 5x and 10x. The valuation will be determined by the future growth and profitability of RotoGrinders and Better Collective's other business in the United States.
RotoGrinders strongly positioned within US iGaming
Founded in 2009 and headquartered in Nashville, Tennessee, RotoGrinders owns a strong network of platforms for sports betting and daily fantasy sports ("DFS") in the US, including rotogrinders.com, pocketfives.com, sportshandle.com, usbets.com and pennbets.com. In 2018, RotoGrinders generated revenue of >8 million USD and operating earnings of >3 million USD (EBITA) (un-audited). RotoGrinders has historically focused on DFS, however, with the changing regulation in the US market since 2018, the business focus has increasingly been directed towards affiliation to sports betting and other online gambling. Combined with Better Collective's current business, the total (annualised) revenue from the US market is expected to exceed 10 million USD in 2019.
The remaining 40% of the shares in RotoGrinders are held by the company's three founders and certain key employees. The three founders will continue managing the daily business of RotoGrinders. The company has approximately 50 employees.
Better Collective US boosted by acquisition
Better Collective has had US-focused products up and running for some time, leading to revenue streams from online sports betting since last year. Building a presence and taking part in this new market opportunity is now boosted by the acquisition of RotoGrinders. Better Collective intends that RotoGrinders will remain headquartered in Nashville, Tennessee and be the centre for operating US focused products and business. Furthermore, Better Collective USA, Inc. ("Better Collective USA") has opened an office in New York, which will coordinate all of Better Collective's activities in the US, including sales and marketing activities. Better Collective USA will be managed by VP of Business Development and Sales, Marc Pedersen.
Better Collective USA key points after the acquisition:
Expected revenue of > 10 million USD in 2019 (annualised)
Anticipated profitable business with strong foundation in both DFS and online gambling
Organisation with > 50 employees specialised in US Sports and affiliate marketing
Founder-led organisation in RotoGrinders with significant ownership until 2022-2024
Offices in Nashville and New York
The transaction
Pursuant to a purchase agreement entered into on this date, Better Collective USA, a wholly owned subsidiary of Better Collective A/S, has acquired 60% of the shares of RotoGrinders for 17.85 million USD in cash and shares of Better Collective A/S with an approx. market value of 3.15 million USD to be issued no later than June 17, 2019. The share price of 75.66 SEK is determined as a weighted average over 10 trading days prior to closing. In addition thereto, it has been agreed, that Better Collective in the period 2022-2024 will acquire the remaining 40% of the shares of RotoGrinders at a valuation based upon EBITDA multiple between 5x and 10x. The multiple is determined by future profitability of RotoGrinders and certain aspects of Better Collective's business in the United States.
Up to 35% of the future payments may be paid in the form of shares in Better Collective, at the discretion of Better Collective. The new shares to be issued as part of the initial payment as well as any shares paid as part of the future payments will be subject to a 12-month lock-up period from the date of the respective share issue.
RotoGrinders will be fully (100%) consolidated into the Better Collective accounts as from June 1, 2019. The value of the assets and remaining committed tranche payments will be included in the accounts at an estimated fair value.
Market development in the US
On May 19, 2018, the Supreme Court of the United States repealed the Professional and Amateur Sports Protection Act (PASPA), making the legal status of sports betting a state matter, thereby removing the previous federal ban. Since then, several states that have been in favour of repealing the act, including New Jersey, have legalised sports betting within their state. While some states may abstain from legalising sports betting, Better Collective anticipates that most states will do so over the coming years. Dependent on this process, various market sources expect the regulated US sports betting market to surpass 6 billion USD in five years.
Better Collective has been licensed in New Jersey since 2014, and the market share is growing. There are still only a few operators live within sports betting, but more are expected to come online during the next 3-6 months. In 2019, West Virginia, Rhode Island, and Pennsylvania are expected to launch online sports betting, thereby increasing the market potential. In addition, Indiana, Iowa, Montana and Tennessee recently enacted sports betting laws, many of which are expected to include online sports betting.
Jesper Søgaard, CEO of Better Collective:
"Since PASPA was repealed by the US Supreme Court last year, we have carefully evaluated how best to establish Better Collective in the growing US market. We have assessed various acquisition opportunities, searching for access to strong products and dedicated people with insight into this market. We strongly believe that we found exactly that in RotoGrinders, where we see a strong and dedicated management team and talented employees. Management and key employees remain shareholders in RotoGrinders for the coming years, in which the US market is expected to unfold, whereby management and key employees on the one side and Better Collective on the other to a large extent share the potential risks and upside. We are truly excited about this opportunity."
Calvin Spears, CEO and co-founder of RotoGrinders
"Joining the Better Collective group will help us fully realize the potential we've created with the RotoGrinders network. Regulated online sports betting will create an enormous affiliate marketing opportunity in the US.  We feel Better Collective is the perfect partner for us as this opportunity unfolds.  The experience, resources, and technology they've built up over the past 15 years in European sports betting will prove incredibly valuable here.  Our combined goal is to be the largest US sports betting affiliate and we're in a great position to make it happen."
About Better Collective:
Better Collective's vision is to empower iGamers through transparency and technology – this is what has made them the world's leading developer of digital platforms for betting tips, bookmaker information and iGaming communities. Better Collective's portfolio includes more than 2,000+ websites and products, among other bettingexpert.com, the trusted home of tips from expert tipsters and in depth betting theory.
7StarsPartners Joins AffPapa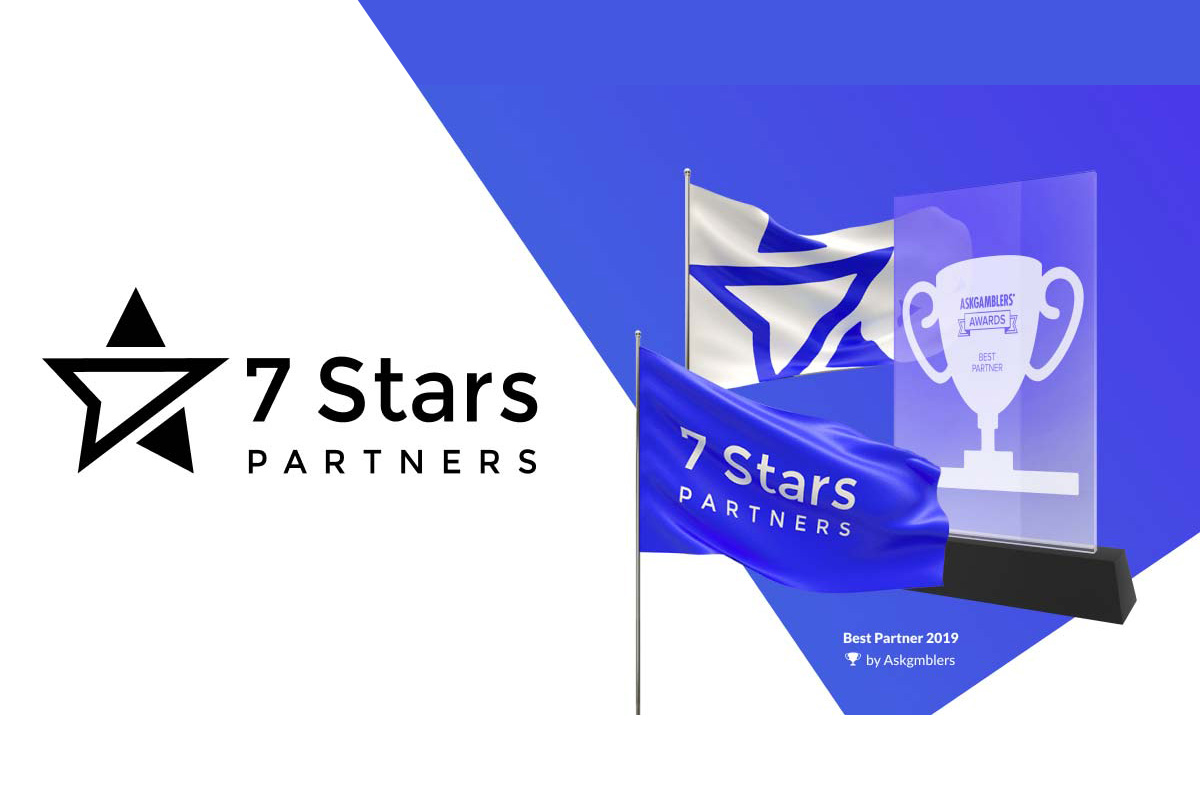 Reading Time:
< 1
minute
AffPapa, the directory that allows operators and affiliates to find each other, has announced that the multi-brand iGaming affiliate program 7StarsPartners has joined in its platform.
AffPapa has been growing with a rapid speed since launching the directory. The main aim of the platform is to connect affiliates and operators, in order to make the whole collaborative process smoother.
7StarsPartners is among the fastest-growing multi-brand iGaming affiliate programs. The casino vertical supports more than 2500+ games from 40+ leading providers accompanied by а wide selection of pre-match and live betting sporting events on competitive odds with high payouts.
"We are delighted to join AffPapa and work with such a great platform! We are looking forward to a long and productive relationship," Alona, Affiliate Manager at 7StarsPartners, said.
"We see 7StarsPartners as a great compliment to our list of operators, offering their unmatched services, which speak for themselves, leaving no space for us to comment further," Chris Chandler, CEO of AffPapa, said.
PartnerMatrix highly commended Affiliate Software at EGR B2B Awards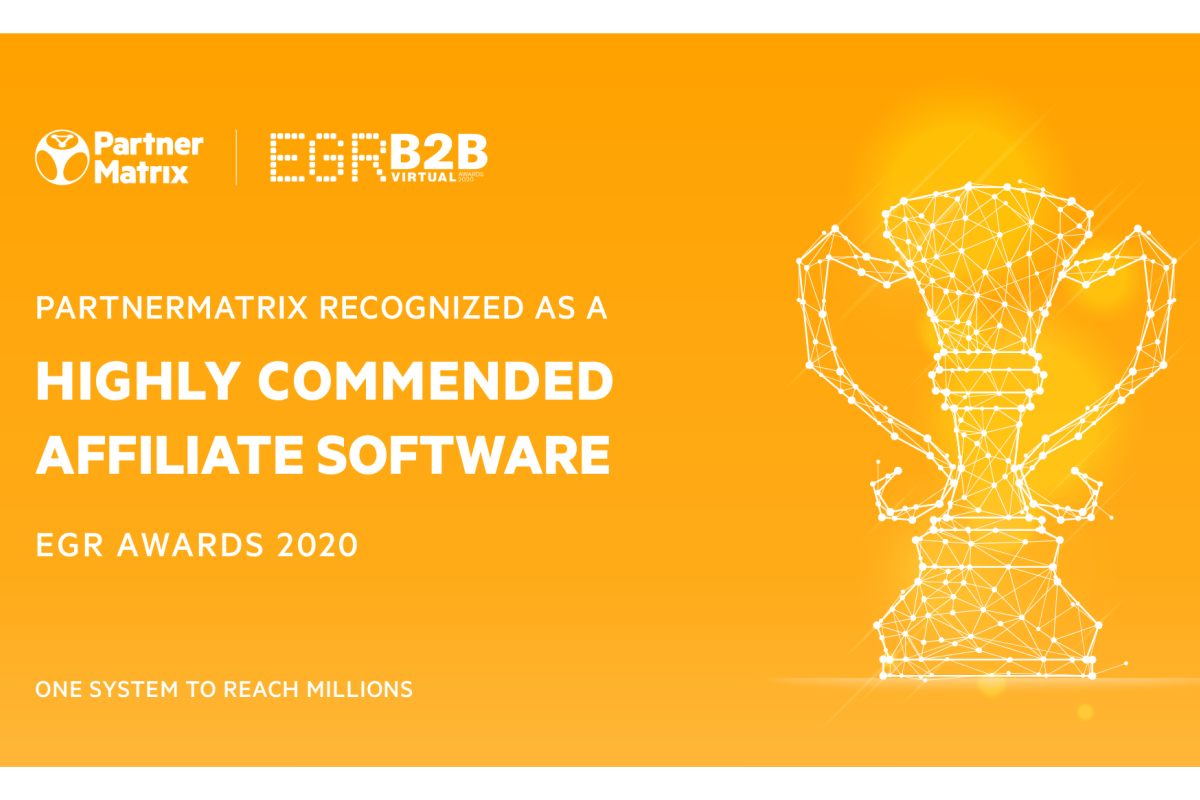 Reading Time:
< 1
minute
Affiliate management software platform PartnerMatrix received the judges' appreciation at EGR B2B Awards 2020 in the Affiliate Software Supplier category during the virtual ceremony held on 21st of July.
The complexity of the affiliate software and the recent commercial success earned PartnerMatrix the "Highly Commended" recognition from the judges.
As of today, over 100 operators are using PartnerMatrix as their main acquisition tool, including names like AsianLogic's Dafabet, Nextbet, Gigapotti, MaxBet, ShangriLa, TotoGaming, JoAffs, Stake7, RioBet, PlayFrank and FortuneJack.
In the last 12 months, 24 new clients have joined PartnerMatrix, some migrating from traditional systems while others starting their affiliate channels from scratch with our teams' support and guidance.
Levon Nikoghosyan, PartnerMatrix CEO, says: "We are very happy to be highlighted by the judges at EGR B2B Awards, the most prestigious awards in the iGaming industry. Our team has worked a lot to make our platform stand out in the past years and we are glad to be appreciated.
"Q1 2020 was record-breaking for us and we are keen to put in the effort of mainlining this growth trend in 2020. We managed to reach 60,000 affiliates, up to 50% compared with last year, and 7 million players, which was a big milestone. We are now serving between 6 to 7 million monthly clicks, and we expect to see this number grow exponentially in the next year."
PartnerMatrix's mission is to fulfil affiliate industry's demands at the fullest. By providing not only software solutions, but brilliant service, the company aims to cover all the needs of affiliate marketing in iGaming with One System to Reach Millions.
Ellmount Gaming partners with Rightlander.com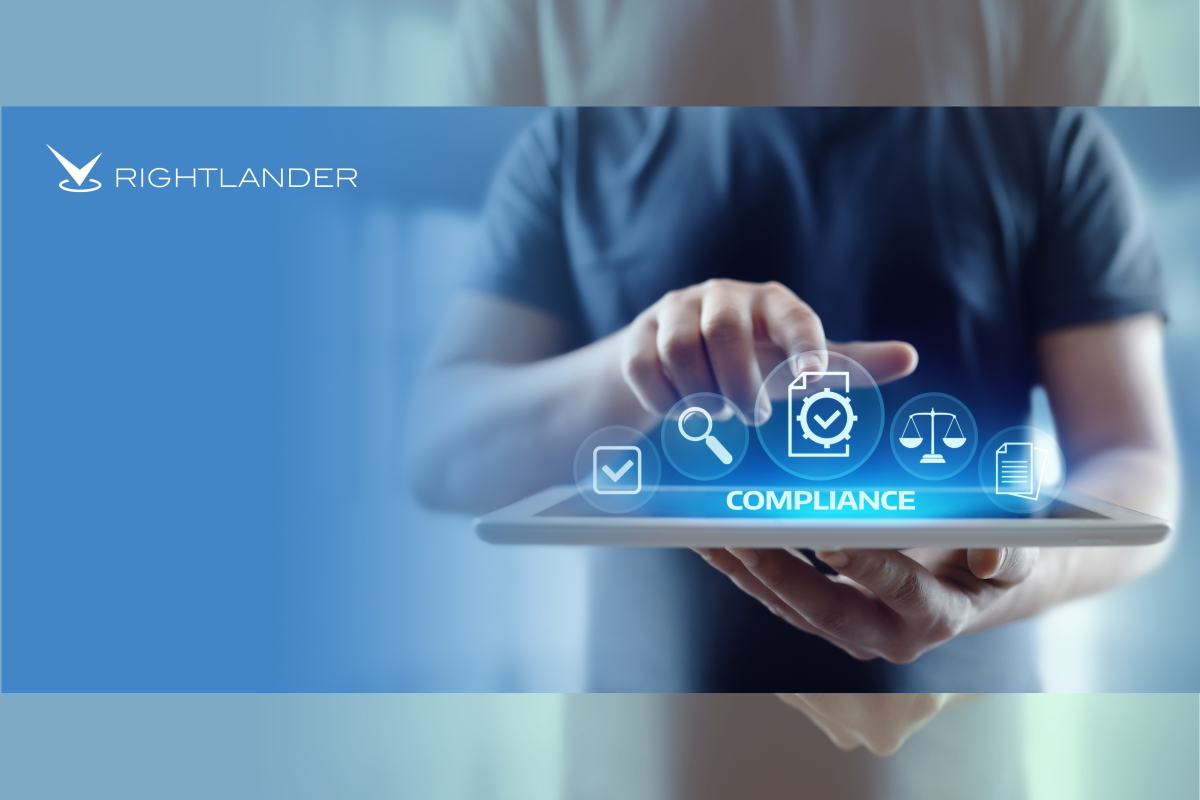 Reading Time:
2
minutes
Tier-one operator continues its commitment to marketing compliance by partnering with the industry's leading compliance platform
 Ellmount Gaming has signed a deal with Rightlander.com to improve affiliate compliance and boost their responsible gambling measures.
Under the deal, Rightlander.com will continue to offer its technology providing Ellmount access to a comprehensive range of affiliate compliance tools which include the Automated Compliance Monitor, PPC Monitor, Compliance Live and Affiliate Mapping Tools.
The Automated Compliance Monitor helps detect non-compliant content across geo-locations including the United Kingdom, Spain, Italy, Sweden and the USA. The monitor flags potential violations such as missing terms and conditions, outdated offers, incorrect marketing assets allowing Ellmount brands to remain compliant in different jurisdictions.
The innovative PPC Monitor identifies harmful ads to stop them from appearing on an operator's branded keywords while the Affiliate Mapping Tool helps operators map previously undeclared affiliate sites to known affiliates.
Using Rightlander allows Ellmount to ensure that affiliates sending traffic to their websites are acting responsibly. Furthermore, it allows the operator to protect its brand online in a constantly changing environment.
Commenting on the partnership, Nicole Mitton, Head of Customer Success at Rightlander.com, said:  "Rightlander.com does the heavy lifting for operators and provides them with a clear view of the affiliates linking to their brands across geographies and whether they are doing so in a responsible manner.
We are thrilled to be working with Ellmount Gaming to help them improve their processes and better manage their affiliate partners."
Miles Saacks, Head of Affiliates at Ellmount Gaming, said: " Most affiliates and affiliate managers try to understand  the basics  of what is required in order to keep  their websites and business practices compliant according to what the relevant regulators require but sometimes it is very hard because of how complicated they  have made the laws.  This is where Rightlander have become an industry leader by helping operators translate these difficult to understand regulations into a very easy and simple to use platform.
"Everyone in our industry  should want to make sure that  players  are kept safe and that we are doing everything  we can to ensure that the messages we are showing them are not misleading or rule breaking and Rightlander gives us the tools necessary to investigate these issues and rectify them before they cause any harm".