BtoBet Pens "Guazubet" Deal in Argentina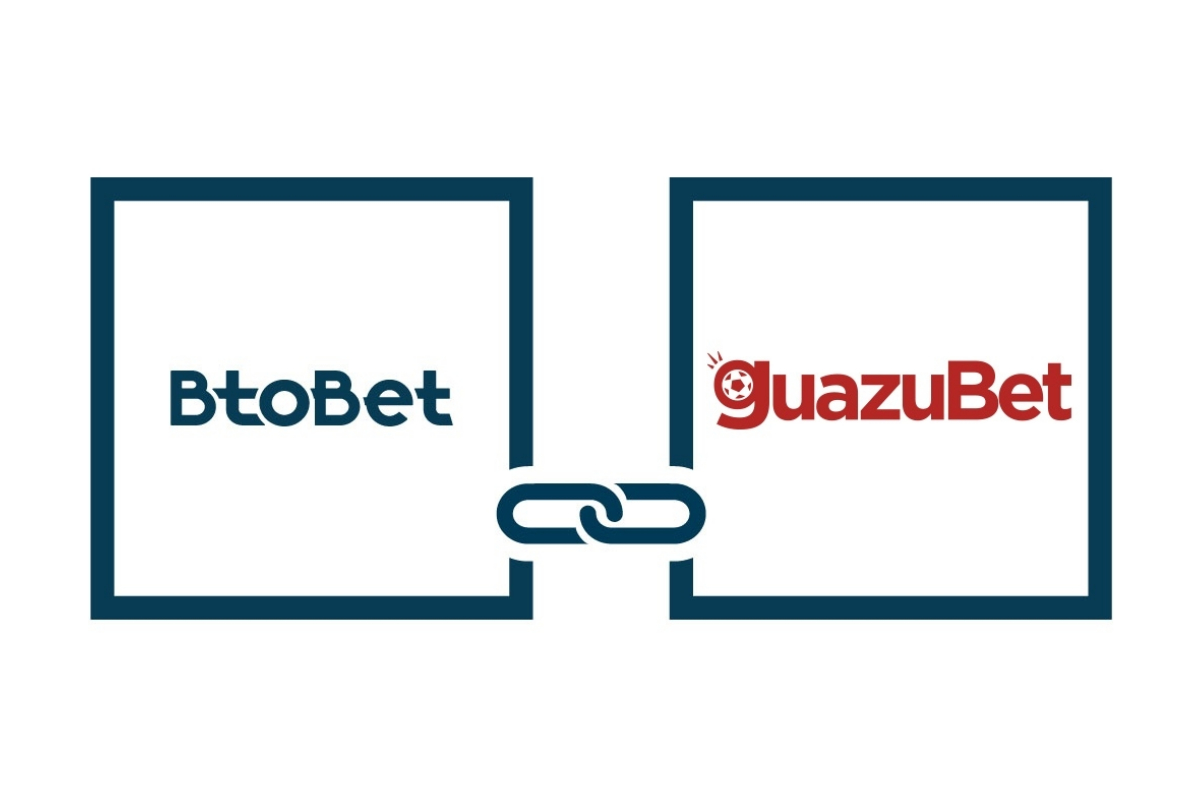 Reading Time:
2
minutes
Wildar Gaming, BtoBet's Certified partner for the Latin American region, has penned an agreement with GuazuBet, an Argentinian operator licensed specifically in the province of Misiones. The agreement will allow the operator to make use of BtoBet's platforms to deliver an optimal user experience to its fold of players. This has been the latest of a series of partnerships throughout this first two quarters of the year, which has seen BtoBet expand significantly its footprint particularly in the LatAm and African markets.
Focusing on setting a high standard of UX, GuazuBet will be delivering a diverse portfolio of offerings to its players based on local and international sports betting – including live sports events – and online and live casino.
Wildar Gaming's General Director, Nicolas Enjamio, stated his satisfaction at the growth of BtoBet's White Label Partnership Program in the Latin American region, a region that he expects to be hugely transformed in the next few years. He stated that the evolving nature of the whole region, not only from a technological but also from a jurisdictional point of view, requires deep knowledge at a local level.
An insight that is also shared by BtoBet's CEO, Alessandro Fried, who stated that many operators have a tendency to err by adopting a single approach to the whole Latin American region. "This is obviously not the case," stated Fried. "Each country in the region requires its own unique approach, not only due to the technological differences differentiating one country from another, but also from a player preference perspective. What applies in Mexico, does not apply in Argentina, and this is a fundamental principle that operators need to take heed of."
He further added that it was due to the region's unique characteristics that BtoBet has expanded its presence physically in the region. "Wildar Gaming constantly monitor the region's evolving situation, making them an ideal extension for BtoBet across the whole of LatAm providing White Label Operators with the required guidance, and knowledge needed for their target market."
BtoBet Emphasises Importance Of Payment Systems in West Africa in Industry Report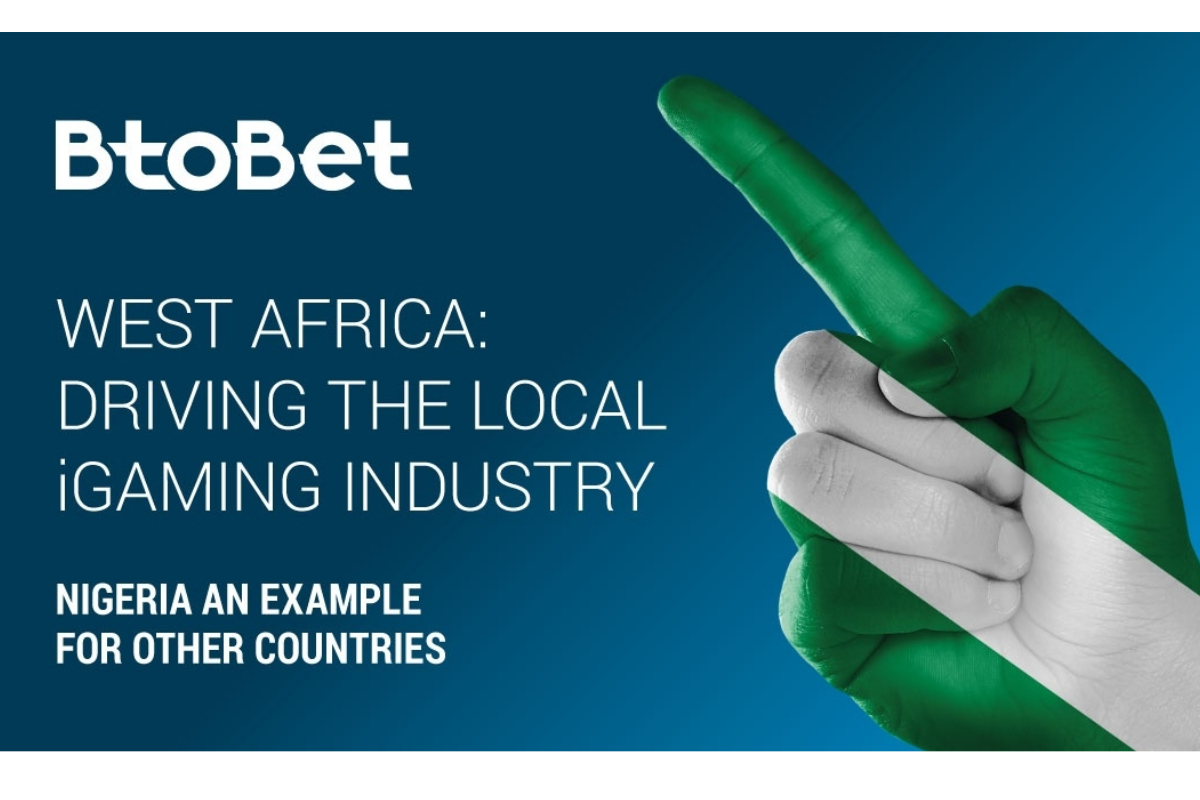 Reading Time:
2
minutes
Leading iGaming platform provider publishes Industry Report with focus on the Nigerian industry
With operators in the more mature European market facing stiff challenges in terms of regulatory upheavals and market growth somewhat plateauing, Africa has been one of the major emerging markets attracting operators' interest seeking to diversify their operations. But in a continent where the technological sector is still earmarked by many as having significant shortfalls, West Africa and especially Nigeria, is registering significant year-on-year improvements in terms of internet and smartphone penetrations, laying a solid foundation for an exponential growth for the local iGaming industry.
However as BtoBet's latest Industry Report analyses, online sports betting is booming largely thanks to payment systems developed by home-grown technology firms that are starting to make online businesses more viable. The payment gateways integrated in the more advanced iGaming platforms are not only resulting in faster digital payments, but have also helped to ease fears of electronic fraud, thus contributing in a shift towards online transactions, much in the same way that Safaricom's M-Pesa money transfers have changed the scenario in which transactions are carried out in Kenya.
As stated by Alessandro Pizzolotto, STM Gaming's CEO – with the company being BtoBet's regional Certified Partner for Africa – "not only is the country registering a constant increase in terms of internet and smartphone penetration, but investments in the fintech sector has seen the business thrive." He further stated that all indications are pointing to a massive potential for online penetration and expansion. "All this coupled with the fact that the local regulatory framework is one of the most robust in the region, and the local population being very passionate about sports in particular football and major European leagues, have resulted in a significant growth of Omnichannel operators in the market."
BtoBet will be flying to Lagos for the Sports Betting West Africa summit to meet with local and international licensees keen on expanding their footprint in the continent. Schedule a meeting to meet with our team of local experts by sending an email on sales@btobet.com.
Operators can also download BtoBet's latest Industry Report – West Africa: Driving the local iGaming industry – to have a better insight regarding the requirements and knowledge needed to become a leader in the local iGaming industry.
BtoBet partners with Fazi in casino portfolio upgrade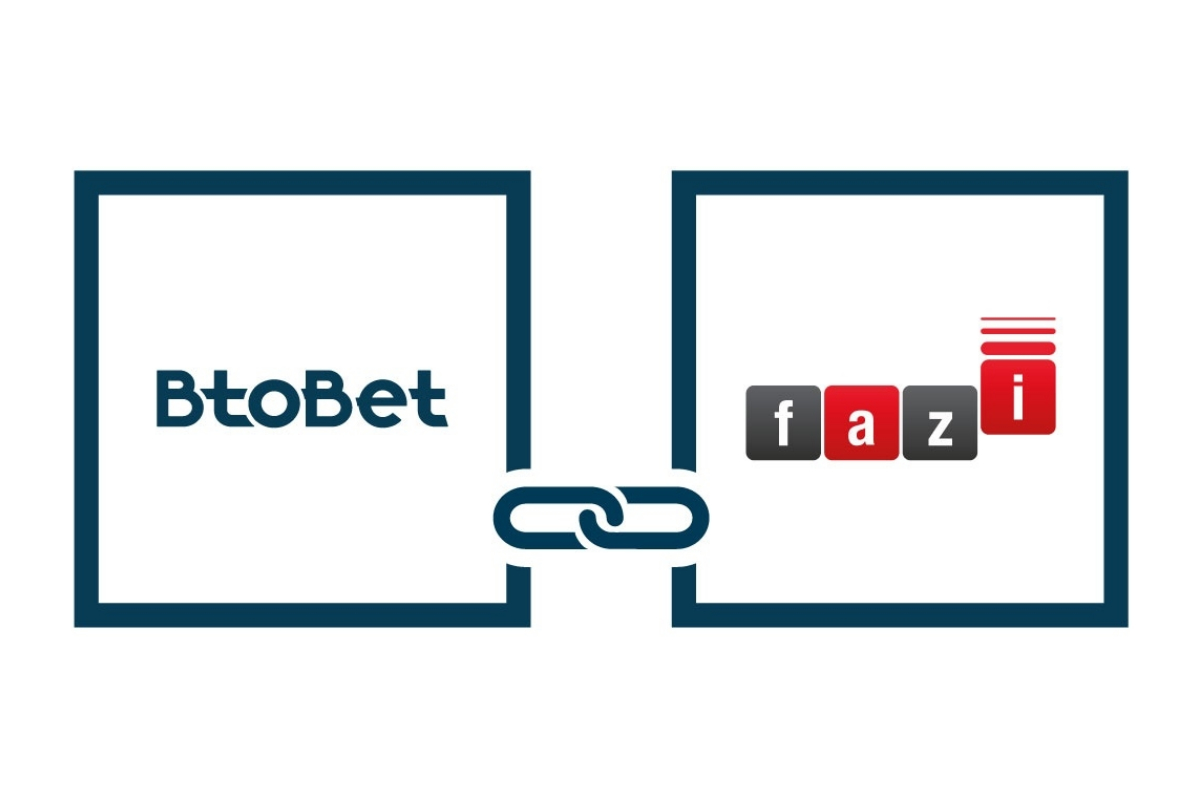 Reading Time:
1
minute
Platform provider integrates new innovative content
In line with its vision to provide an optimal experience to the end player through constant innovation, BtoBet has partnered with Fazi Interactive, with the leading iGaming platform provider set to integrate a new suite of content from the online slots and table game supplier.
This new deal will see BtoBet bolster its online casino portfolio with Fazi Interactive's innovative virtual games distinguishing themselves through stunning graphics and animations. The company's content is also renowned for the exciting new gameplay developed in HTML5 technology for all kinds of players, meaning they can be played across all channels, devices and platforms.
Alessandro Fried, BtoBet's CEO stated that "BtoBet has positioned itself as a leader in the industry by constantly pushing for technological innovation to deliver an outstanding user experience. This undoubtedly is a principle that Fazi Interactive has in common with us. Their online casino portfolio speaks for itself, with their titles boasting advanced visuals as well as new and innovative features. I am positive that their content will be hugely popular amongst players, seeking a next level UX."
Bojan Mitic, Fazi Interactive's CEO stated that "We're very pleased to partner with BtoBet. This partnership is valuable to us and we are proud to see our games offer through one of the most sophisticated gaming platforms in the industry. We share the same vision of providing our customers with leading technology and product enhancements to meet their requirements. We believe our slots and table games will continue fascinating even the most demanding players and growing our presence with such a renowned and globally recognized company."
BtoBet Launches Report About Personalizing The European Experience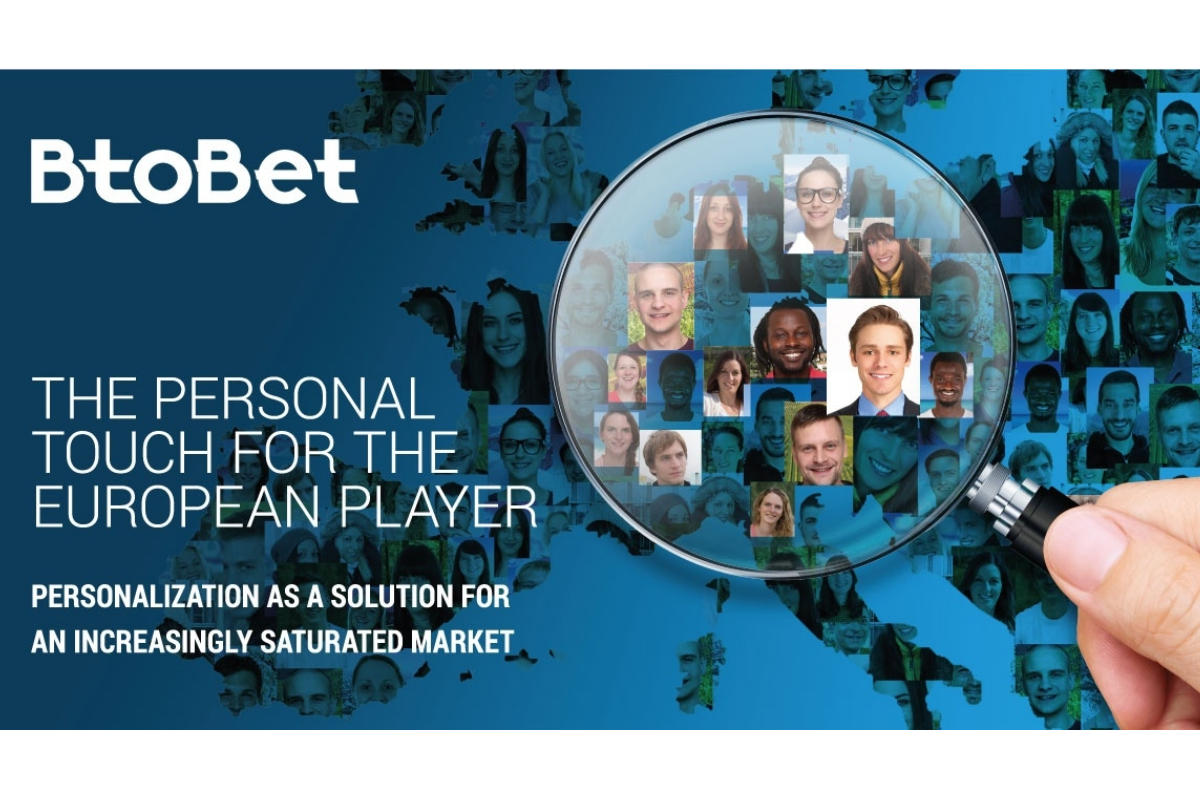 Reading Time:
2
minutes
Personalization as a solution for an increasingly saturated market
Data harnessing and assimilation is one of the key elements to provide players with a unique and tailored user experience, mitigate churn risks, and be in a position to retain your existing fold of players especially in the saturated European market. This is what BtoBet discusses in its latest Industry Report "The Personal Touch for The European Player", as the leading iGaming technology provider analyses the increasing challenges that operators are facing to compete and succeed in this highly competitive industry.
The Report states that due to the current state of the European market and the costly nature of player acquisition, operators have been shifting their focus more and more on retaining their current fold of players, with retention having evolved into a specialised approach that includes segmentation, automation and most importantly personalisation.
The company states that operators ought to have at their disposal the required technological tools to provide their players with a truly customizable user experience that increases their engagement, maximises the overall player lifecycle, whilst decreasing the churn rate, thus resulting in the increase of long-term players.
Amongst other aspects the Industry Report analyses that to be in a position to offer a customizable user experience on a micro-level, operators need to have at their disposal: a strong product that is able to adapt to their customers' needs, also from a geo-localization perspective thus allowing for adjustments on an individual basis; a true understanding of the whole customer lifecycle to manage their gameplay responsibly; and a fast and simple user interface that can really adapt to the user's intent, resulting in a focalized, simplified and harmonized access to his preferred content from the myriad of offerings available at any given moment.
Download "The Personal Touch for The European Player" to get a better insight how you could make better use of the data generated from customer activity, and put the player at the heart of the whole UX process. BtoBet will be attending the iGB Live! event that will take place in Amsterdam from the 16th until the 19th July. Operators who would like to assess how they can further tailor their players' betting experience can schedule a meeting with our team of experts by sending an email on sales@btobet.com.
About BtoBet:
BtoBet is a multinational company and is part of a group with 20 years of experience in software development in IT, telecommunication, e-commerce and banking, strongly committed to technology and widely investing in technology research and development. The experience gained at the forefront in these advanced environments, compared with the more recent gambling industry, allows BtoBet to be visionary with a deep understanding of the requirements of the market, catching changing trends and anticipating bookmakers' and operators' needs. BtoBet is a true partner in technology, offering a standalone platform and services for the iGaming and Sports Betting industry. It counts on a very talented, continuously trained development team and day to day management support to clients. BtoBet allows licensees to be unique in the market, by giving them the opportunity to completely personalise their offers for Sports betting and iGaming business, online mobile and retail. BtoBet has technical branches with large ever-growing teams of developers in Skopje, Ohrid, Bitola, Belgrade, Nish, Tirana, and Rome. Malta hosts the commercial and marketing centre.