Inspired Announces Agreement To Acquire Novomatic UK's Gaming Technology Group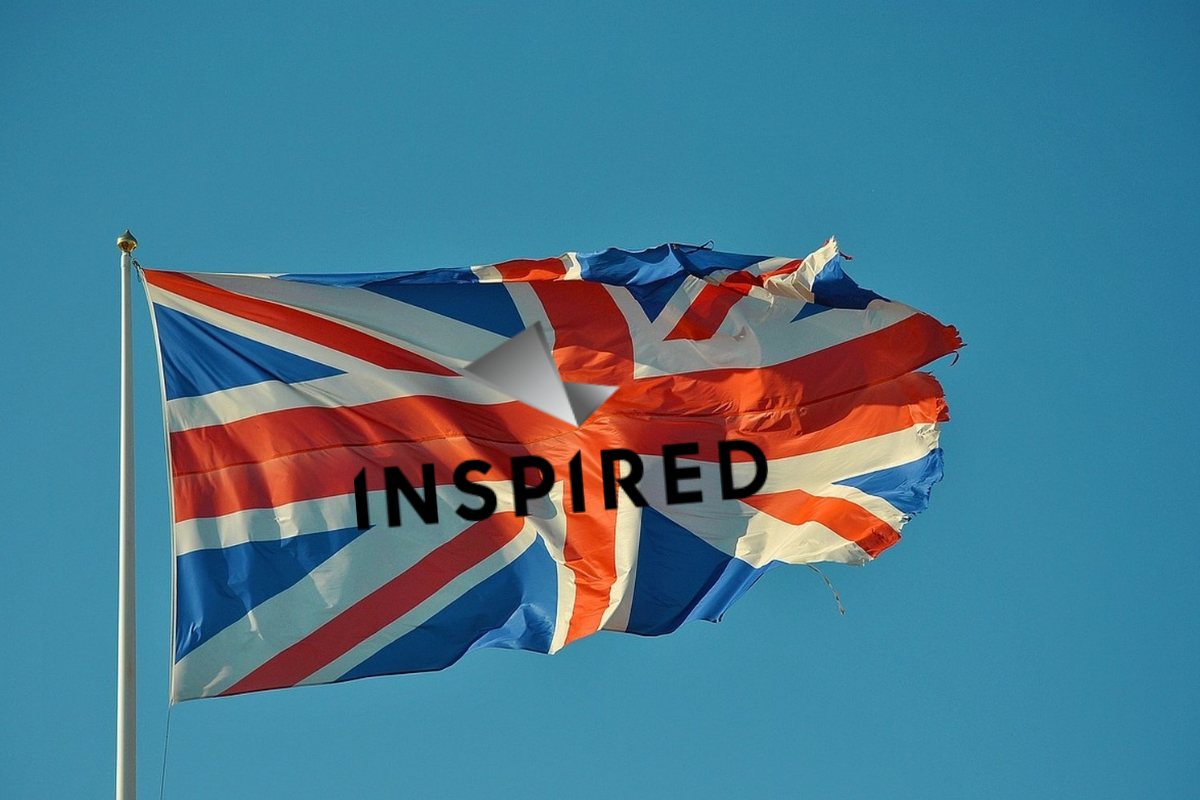 Reading Time:
4
minutes
Anticipated to Diversify and Broaden Scale and Scope of Inspired's Footprint and Product Offering
Inspired Entertainment, Inc. announced that it has entered into a definitive agreement to acquire the Gaming Technology Group ("NTG") of Novomatic UK Ltd. ("Novomatic UK"), a division of NOVOMATIC GROUP, a leading international supplier of gaming equipment and solutions, for the EUR equivalent of US$120.0 million in cash.
Inspired is a leading supplier of Category B2/B3 gaming terminals in the UK, and NTG is a leading supplier of Category B3, C and D gaming terminals to pubs, arcades, motorway service areas and holiday resorts in the UK.  Following the transaction, Inspired would be positioned to supply an extensive range of products and services across the UK and Europe, and beyond.  Upon closing the acquisition, Inspired would manage more than 75,000 gaming machines in the UK and Europe.
"The potential acquisition of NTG is transformational for Inspired, enabling us to dramatically increase the size, scale and scope of our business by combining our highly complementary, but largely non-overlapping, businesses," said Lorne Weil, Executive Chairman of Inspired Entertainment. "We expect to leverage our superior game content, technology, operational capabilities and respective footprints to augment the existing growth trends for our enterprise."
NTG is comprised of the following six companies:
Gamestec Leisure – Primarily serving the UK pub sector through the placement of gaming machines on a managed service basis and delivering service support to the bingo and self service betting terminals sectors.
Playnation Limited – Serving the UK holiday and leisure industry, including holiday parks, motorway service stations, bowling alleys, airports and independent holiday resorts through revenue share arrangements with operators.
Astra Games Limited – Gaming machine manufacturer, selling Category B, C and D gaming machines to pubs, adult gaming centers, and holiday resorts.
Bell-Fruit Group Limited – Primarily selling Category C machines, both analog and digital, and exporting machines to key European geographies.
Harlequin Gaming Limited – Game development studio for Astra and Bell-Fruit.
Innov8 Gaming Limited – Gaming machine developer supplying Category B3 and C gaming machines within the NTG and to external customers.
Mr. Weil continued, "Inspired and NTG currently operate in different segments but have much in common in terms of providing resources for our customers and their consumers.  This combination would provide additional resources for our core businesses and combine the great content and machine portfolio from each. We expect to be able to deliver meaningful value to our shareholders as the acquisition is integrated."
Improved Operating Efficiencies
Inspired expects to achieve $12.3 million to $13.3 million of synergies through shared costs and increased scale. Inspired also expects to be able to make efficient use of shared manufacturing, engineering, software development, field maintenance and customer service to drive growth and cost savings after the transaction closes.  Inspired further expects to reduce capital deployed in the pub gaming sector following the closing of the transaction, as the sector continues its ongoing digital transformation.
Complementary Businesses Leveraging Core Competencies
Inspired plans to draw on the core strengths of Inspired and NTG to broaden offerings, bring differentiated gaming products to new sectors and geographies, accelerate key growth initiatives and offer enhanced capabilities, systems, field service and content.  The addition of NTG is expected to help diversify Inspired's UK business and expand into contiguous customer segments with very little overlap of existing customers. Inspired's position and expertise in server based gaming is expected to accelerate NTG's development initiatives to transition the pub gaming sector from analog to digital gaming machines.
Inspired and NTG are both known for their product innovation and creative content. Together, the companies expect to offer an expansive combined game and machine portfolio to customers. Inspired and NTG are also well positioned to capitalize on further converting NTG's game library for online deployment.
Transaction Terms and Execution
Inspired has agreed to acquire NTG for the EUR equivalent of US$120 million, subject to certain customary adjustments.  This consideration represents a multiple of approximately 5.5x NTG's pre-synergy Adjusted EBITDA of £17.1 million, or $21.7 million[2], for the 12-month period ended December 31, 2018, and 3.5x after adjusting for the mid-point of estimated run-rate annual synergies of £9.6 million to £10.6 million, or $12.3 million to $13.3 million, as if they were achieved January 1, 2018.
The acquisition, which is subject to the approvals of regulatory authorities and other customary closing conditions, is expected to close during the third quarter of 2019.  In conjunction with the proposed transaction, Inspired is expected to refinance its existing indebtedness with a new £220 million GBP-equivalent term loan and £20 million revolving credit facility.  Inspired has obtained committed financing for the transaction, and the transaction is not subject to a financing contingency. The committed financing is expected to result in a reduction in cost of debt capital.
"The proposed financing is at a lower interest rate than our existing debt and is a major step in improving Inspired's capital structure," said Stewart Baker, Executive Vice President and Chief Financial Officer of Inspired.  "Pro forma for the acquisition, adjusting for the mid-point of estimated run-rate annual synergies, the proposed financing implies net leverage of 3.0x[3].  It will position us with a stronger balance sheet and extended maturities, while also reducing our cost of capital which we believe will allow us to have more flexibility to capitalize on meaningful opportunities to grow our business."
Casino Operations
The casino assets of Astra Games Limited are not included in the potential transaction.  At or prior to the closing of the Acquisition, Astra will transfer to Novomatic UK Gaming UK Limited, a wholly-owned subsidiary of NOVOMATIC GROUP, assets to the extent related to its casino operations.
Financial and Legal Advisory
Nomura served as financial advisor to Inspired. Sidley Austin LLP and Addleshaw Goddard LLP served as legal advisors to Inspired.  Nomura and Macquarie Capital have provided financing commitments to support the transaction.
About Inspired Entertainment, Inc.:

Inspired is a global games technology company, supplying Virtual Sports, Mobile Gaming and Server Based Gaming systems with associated terminals and digital content to regulated lottery, betting and gaming operators around the world. Inspired currently operates approximately 35,000 digital gaming terminals and supplies its Virtual Sports products through more than 40,000 retail channels and over 100 websites, in approximately 35 gaming jurisdictions worldwide. Inspired employs more than 650 employees in the UK and elsewhere, developing and operating digital games and networks.
SOURCE Inspired Entertainment, Inc.
MGA Cancels the Gaming Licence of ASAP Italia SRL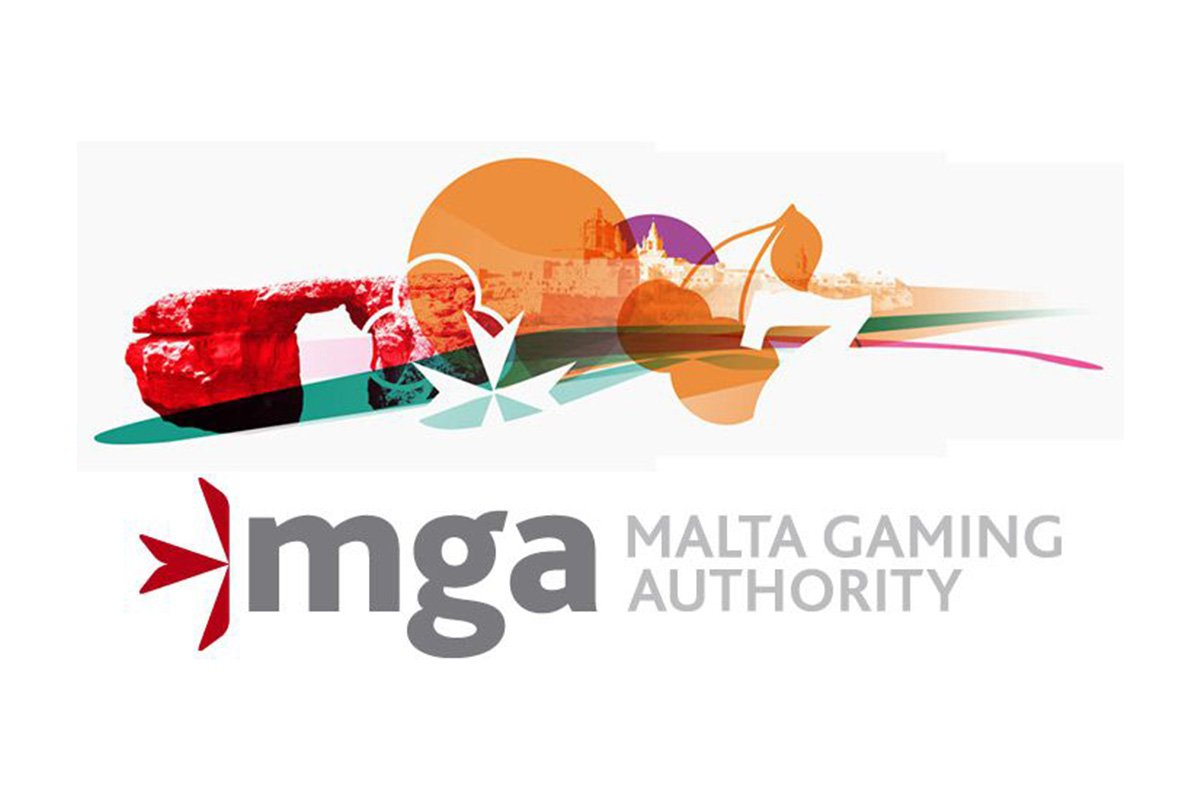 Reading Time:
1
minute
The Malta Gaming Authority has cancelled the gaming licence of ASAP Italia SRL. ASAP Italia SRL has thus been directed to proceed with the cancellation process of the authorisation, and to suspend all gaming operations with immediate effect.
In addition, a notice on the Authorised Person's website is to be displayed informing all players that the Authorisation has been cancelled.
Due to the cancellation of the licence, ASAP Italia SRL is, therefore, not authorised to continue conducting gaming by means of distance communications under an Authority licence.
William Hill Appoints 72andSunny for European Advertising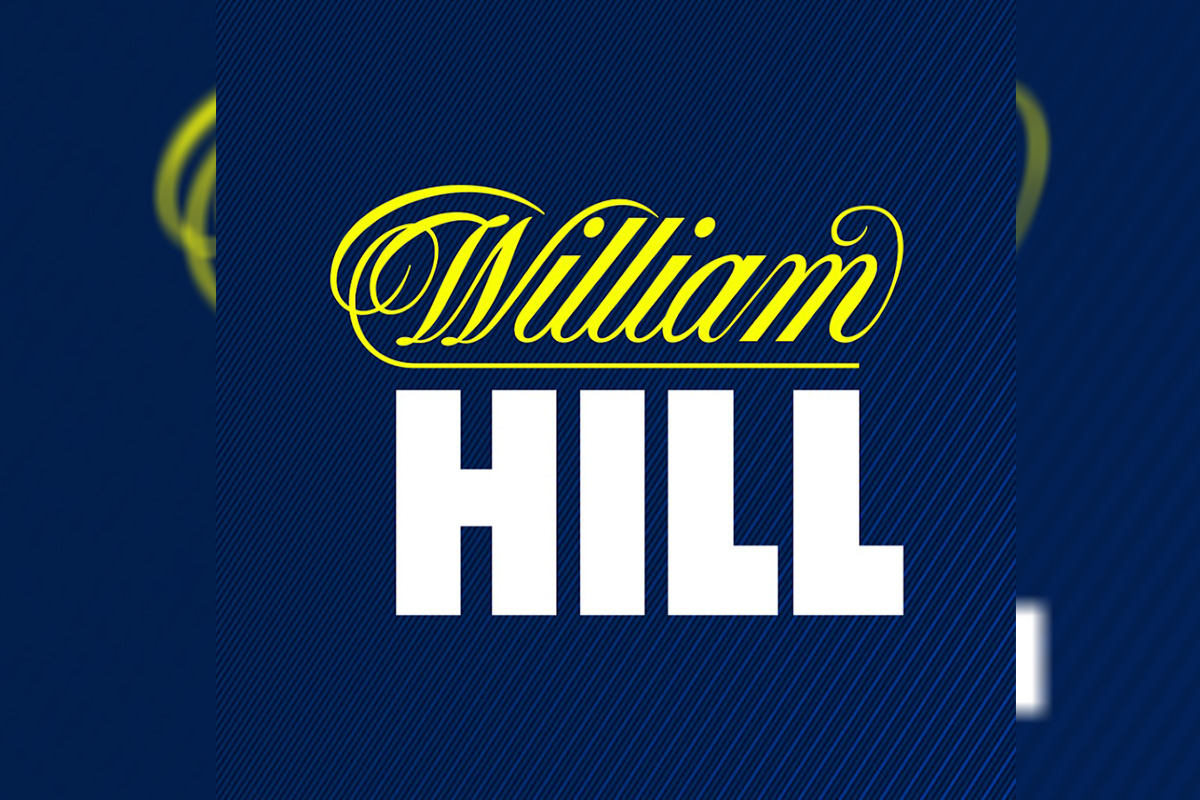 Reading Time:
1
minute
William Hill, the leading betting and gaming brand in Europe, has appointed 72andSunny Amsterdam to handle its creative advertising account. The initial venture with 72andSunny will build upon William Hill's new brand-led outlook following on from its recent brand campaign.
"It's an exciting new chapter for William Hill. Our industry is changing at a rapid pace and it is important for us to be at the forefront of the conversation. To achieve our new approach, we needed a new creative partner and 72andSunny best illustrated their understanding of our brand and how we can create an emotional connection with our target audience in a fun and responsible way," Charlotte Emery, Global Brand and Marketing Director at William Hill said.
Why operators must look beyond bonuses in Sweden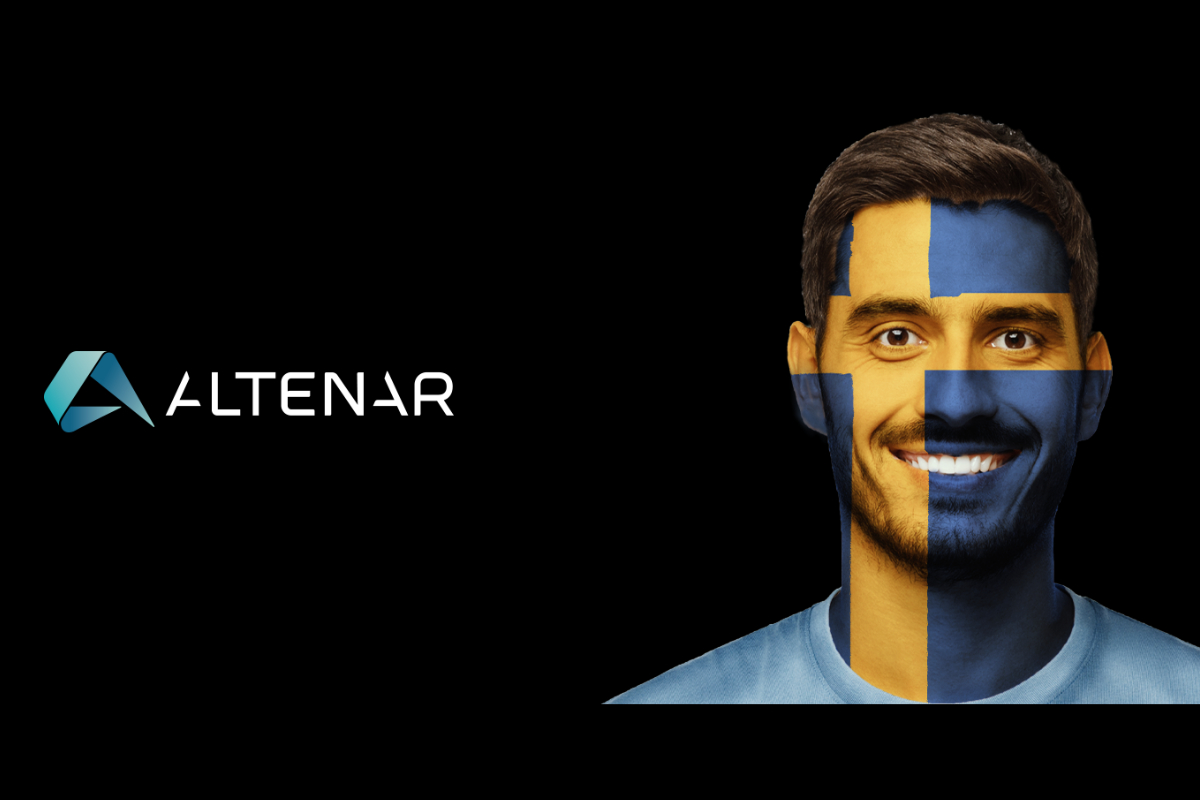 Reading Time:
3
minutes
There's been a lot of talk about the limitations of the newly regulated Swedish market due to operators only being allowed to offer one introductory bonus to players.
But bonuses are not the only thing players are looking for in today's highly competitive online gambling marketplace. Today many users are more concerned about better service and faster withdrawals.
I believe if operators focused on these they would more than make up for any player churn being experienced due to the inability to offer regular bonuses.
One of the big trends taking off in the Swedish market over the past year has been the so-called 'no-account' casino. This term is something of a misnomer as there is indeed an account, but it is created in the background with very little effort required of players.
It would perhaps be more accurate to call it 'automated registration' and this would certainly be more popular with regulators, who are understandably concerned about any description that implies inadequate checks are being carried out.
This simplified registration process, made possible by Trustly, is particularly suited to the Swedish market, where consumers are racing towards a cashless society but are at the same time very protective of their privacy.
And, crucially for operators struggling to adapt to the new bonus regime in Sweden, customers using this automated registration process do not expect bonuses.
They do, however, expect to receive their money immediately when they win. One of the big frustrations among players is operators that hold onto their money for longer than they should, sometimes under the guise of doing KYC.
KYC is, of course, very important, but it shouldn't be used as an excuse to delay payouts to players.
At Altenar we've recently launched our first sportsbook client in the regulated Swedish market, LuckyCasino.com, which offers Trustly to players.
While we recognised the attraction of the system and the importance of immediate withdrawals, we also saw the need to adapt the process to account for the fact that compared with casino, in sports betting there is a greater risk of fraud due to the potential for misuse of inside information.
We therefore designed a feature so that limits can be set, varying from operator to operator and segment to segment, and that when payouts go over that limit we have to manually approve the settlement.
By putting such thresholds in place, players can still enjoy the services of Trustly when betting, but there are protections in place to make sure the system is robust.
Operators using the automated registration process have reported huge success so far and I believe in the next 12 months almost all operators in Sweden will have implemented this. We're shortly about to launch our second Swedish licensed operator using the same feature.
New entrants to the market should look to compete with the more established players by getting ahead of the curve in this way rather than trying to attract customers with huge first-time bonuses.
While many in the industry have complained about the bonus limitations, I believe we will have a better market without the constant slew of bonus offers.
I've been involved in the Swedish market for many years, going right back to my time at Expedt in 2002 through to working with Altenar's partners both before and after the market regulated.
If we look back to the early 2000s, the bonuses that companies were offering their users were simply tools to help them learn the systems. Over time, this evolved into more and more operators throwing large sums of money at players to attract or retain them.
As a marketing tool this simply isn't sustainable over the long term. It's time operators started looking at other ways to attract and retain players and automated registration is certainly a good place to start.
Written by Dinos Stranomitis COO Altenar.