Little Caesars Arena Achieves LEED Silver Certification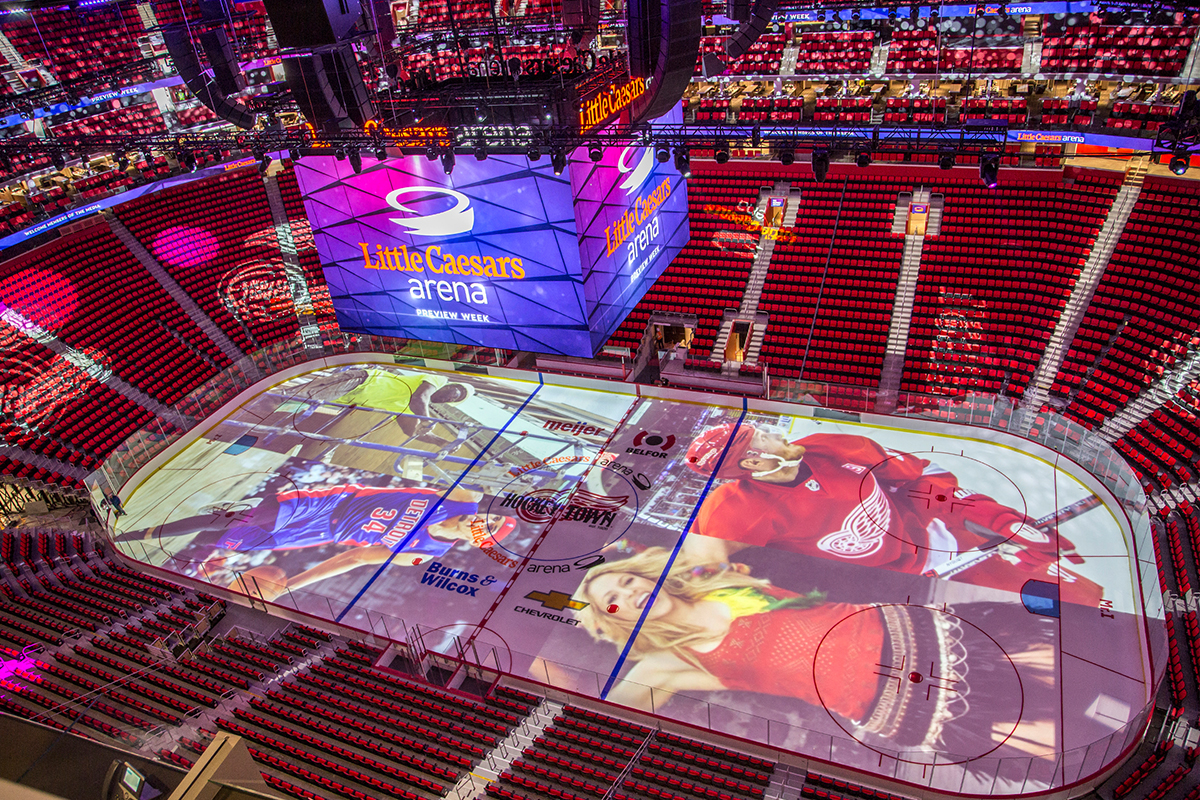 Reading Time:
3
minutes
Leadership in Energy and Environmental Design (LEED) is the most widely used green building rating system in the world and is a globally recognized symbol of sustainability achievement
Little Caesars Arena, the 2018 Sports Facility of the Year, has welcomed more than 4 million guests to its ticketed events
The Ilitch organization, in conjunction with the U.S. Green Building Council (USGBC), announced today that the award-winning Little Caesars Arena in The District Detroit has received Leadership in Energy and Environmental Design (LEED) Silver certification.
LEED, the most widely used green building rating system in the world, provides a framework to create healthy, highly efficient and cost-saving green buildings, and is a globally recognized symbol of sustainability achievement.
"Little Caesars Arena was built with an end-user approach through every decision that was made, including a primary focus on sustainability and being a caretaker of the environment," said Chris Granger, Group President, Sports & Entertainment, Ilitch Holdings, Inc. "We are pleased to announce that Little Caesars Arena has earned LEED Silver certification. As one of the busiest arenas in the world, we will continue to pursue innovative ways to improve the guest experience and operate efficiently through responsible sustainability processes."
Little Caesars Arena is a key anchor of The District Detroit. Along with the Chevrolet Plaza, four new restaurants, the Team Store retail outlet and new office space, Little Caesars Arena is bringing new life to a formerly under-utilized area of the city. Little Caesars Arena has brought more than 3,900 permanent jobs to the area and is home of the Detroit Red Wings, Detroit Pistons and hundreds of other concerts, shows and events that bring people together and provide a wide variety of entertainment.
Little Caesars Arena has welcomed more than 4 million guests to its ticketed events since opening in September 2017. The arena is also committed to improving guest experience through environmental stewardship using LEED and achieved certification by implementing specific initiatives that include:
An erosion and sedimentation control plan approved by the United States Environmental Protection Agency (EPA) has been implemented.
Little Caesars Arena was awarded all five available points under the Development Density and Community Connectivity credit.
The efficient water fixtures in the multi-purpose arena have reduced the use of potable water by more than 40 percent.
The venue has achieved an energy cost savings of more than 17 percent.
More than 20 percent of the building's materials have been manufactured using recycled materials.
The Ethylene tetrafluoroethylene (ETFE) roof reduces the need for daytime lighting while offering the benefits of natural light. Solar heat gain is also controlled.
Construction materials were selected to promote healthy air quality for visitors by reducing exposure to harmful emissions.
The Little Caesars Arena ventilation system meets the standards for indoor environmental quality.
Lighting controls are provided for 100 percent of building occupants and 100 percent of shared multi-occupant spaces.
Little Caesars Arena received an exemplary rating for alternative and public transportation access.
More than 13 percent of the building's materials were locally sourced.
Little Caesars Arena has also achieved several other certifications and accolades indicating a commitment to service and community. In November 2017, just two months after opening to the public, Little Caesars Arena was awarded SAFETY Act Certification, the highest level of protection awarded by the U.S. Department of Homeland Security. In July 2018, Little Caesars Arena partnered with KultureCity to make all events hosted at the multi-purpose arena sensory inclusive. In October 2018, the National Weather Service recognized Little Caesars Arena as "StormReady" and certified to spot, report and prepare for a wide range of weather conditions.
About Little Caesars Arena:
Little Caesars Arena is a key anchor in The District Detroit and serves as the home of the Detroit Red Wings, Detroit Pistons and countless other sports, entertainment and community events. Rich with the tradition of the Original Six™ and 11-time Stanley Cup champion Detroit Red Wings, the three-time world champion Detroit Pistons and Detroit'sincredible musical heritage, the arena also features state-of-the-art technology, fan amenities, and active community spaces like the Via, the BELFOR Training Center and the Chevrolet Plaza. One of the busiest venues in the world, Little Caesars Arena received the prestigious Sports Facility of the Year award at the 2018 Sports Business Awards Ceremony, established by SportsBusiness Journal and SportsBusiness Daily to celebrate and recognize the leaders, visionaries and day-to-day practitioners who personify excellence in the business of sports.
About The District Detroit:
Home to the Detroit Tigers, the Detroit Red Wings, the Detroit Pistons and the Detroit Lions, The District Detroit is the epicenter of sports and entertainment in the heart of the city. It is the densest concentration of the four major sports teams in any urban core in the country.  It is an evolving place with something for everyone fueling Detroit's incredible resurgence and attracting new investment in the city.  Anchored by Comerica Park, Ford Field and the historic Fox Theatre, The District Detroit is home to the award-winning Little Caesars Arena, the Mike Ilitch School of Business at Wayne State University and the new Little Caesars world headquarters campus expansion. New businesses coming to The District Detroit include Tin Roof Detroit, The M Den, Frita Batidos, Sahara Restaurant & Grill, Union Joints and Warner Norcross & Judd.  The District Detroit has brought more than 20,000 construction and construction-related jobs and 3,900 permanent jobs to this area of the city, resulting in an estimated $2.1 billion in total economic impact.
Source: Ilitch Holdings, Inc.
NetEnt expands in the US with BetMGM deal for the newly regulated market in West Virginia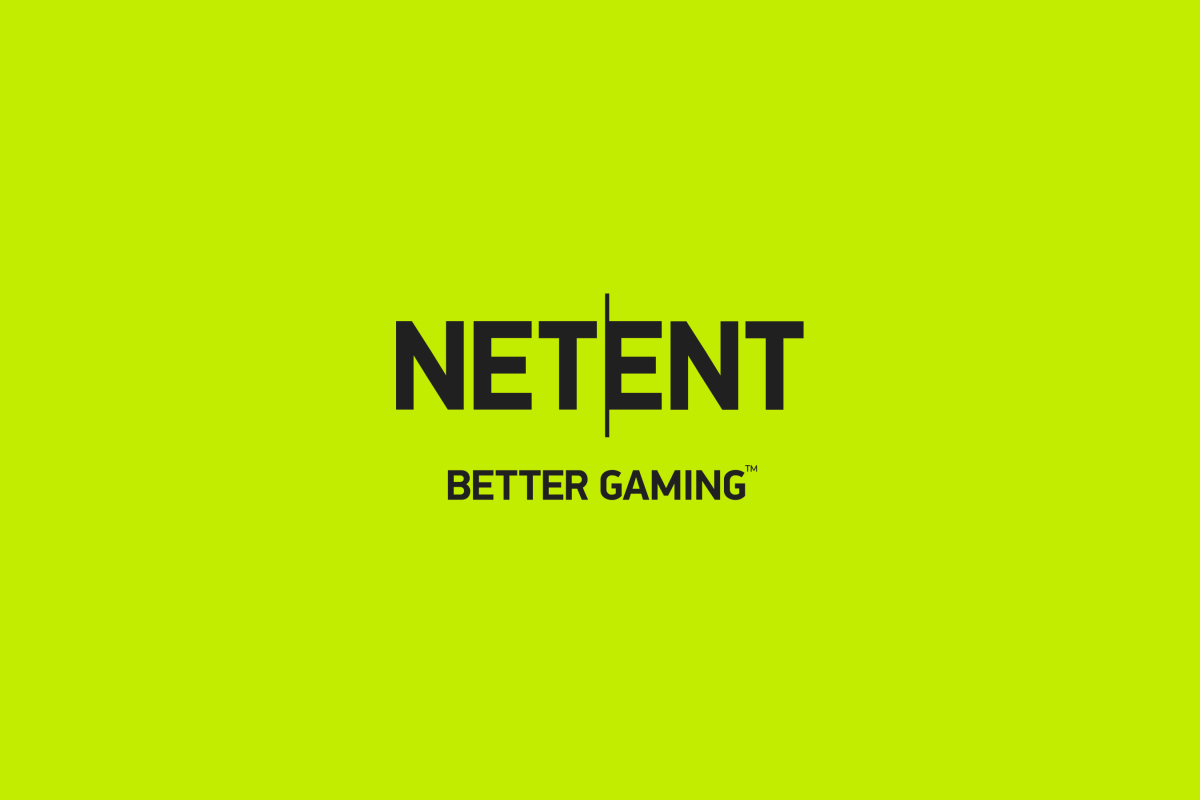 Reading Time:
< 1
minute
NetEnt is set to launch its award-winning games in West Virginia with iGaming operator BetMGM. This marks NetEnt's first entry into the Mountain State.
NetEnt has teamed up with fast-growing iGaming group BetMGM in a partnership that is set to further increase the supplier's reach in key US markets. Backed by GVC Group and MGM Resorts, BetMGM is soon to launch NetEnt content in West Virginia, which opened the doors to online casinos on July 15, marking the first time NetEnt's internationally renowned content will be available in the market. NetEnt recently received a temporary license from the regulating authorities in West Virginia.
The agreement follows a strong period of growth for NetEnt in the US, after recently reporting triple-digit increases in quarterly gross gaming revenue in both Pennsylvania and New Jersey.
"BetMGM's rapid success in the US has been impressive and shows no signs of slowing down, making this a significant deal for our company as we continue to expand across the country," says Brian Kraft, NetEnt Vice President Commercial, Americas. "Thanks to the strong performance of our games locally, the US is now a major revenue driver for NetEnt and we look forward to working with BetMGM to accelerate growth of both our businesses."
Matthew Sunderland, VP Gaming at BetMGM, said: "We have already seen great success with NetEnt content in New Jersey. Their team really understand what appeals to gaming customers and I am positive this will serve as a major advantage as we strengthen our existing casino offering in West Virginia."
IWG signs brand licensing agreement with Alchemy3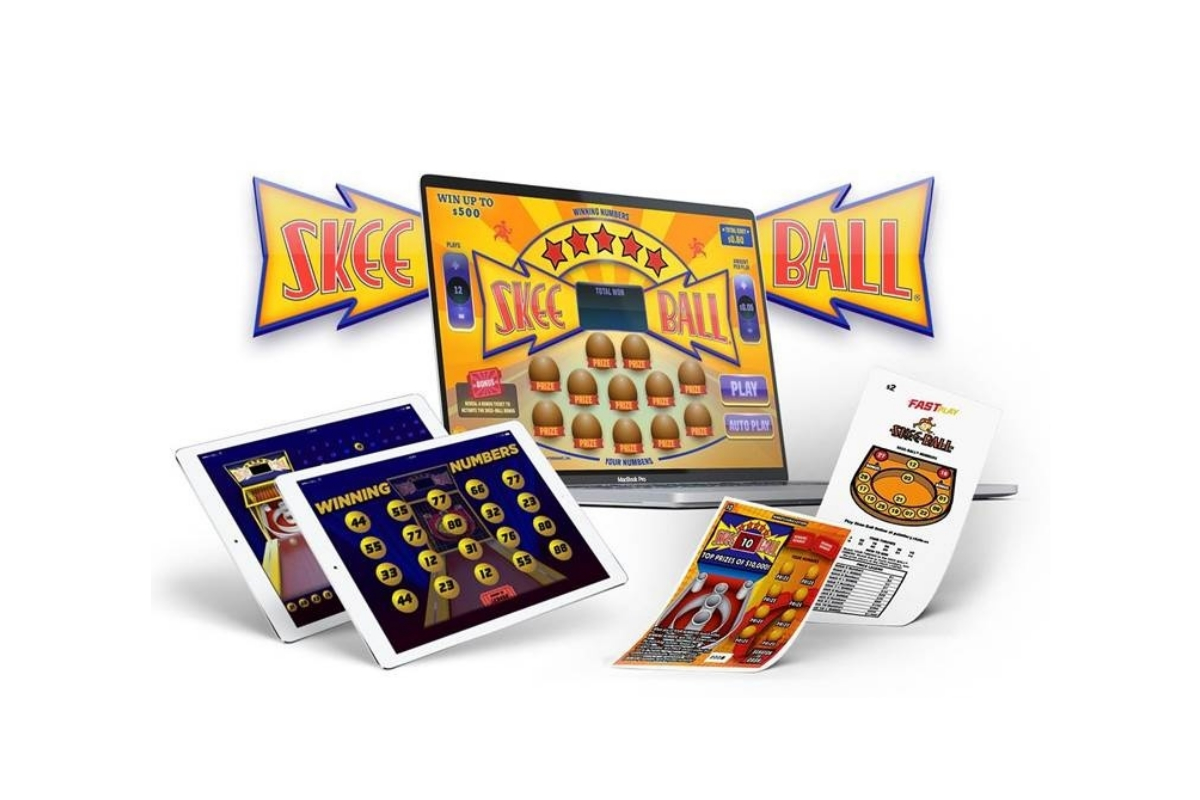 Reading Time:
< 1
minute
eInstant supplier to expand its omnichannel catalog
IWG, the world's leading instant win games supplier to WLA/NASPL lotteries, has partnered with lottery marketing services provider, Alchemy3, to develop omnichannel licensed games for the North American lottery market.
As part of this new partnership, IWG will combine its industry standard eInstant mechanics with Alchemy3's wide range of popular brands to create games that bridge lotteries' retail and digital sales channels.
Already, IWG and Alchemy3 have launched a SKEE-BALL® game with the Pennsylvania Lottery that is simultaneously offered in digital eInstant, retail Scratch-Off, Keno, and Fast Play formats. Players can play SKEE-BALL® in one of the retail versions, and collect a promotional code that awards free play of the online version.
Together, IWG and Alchemy3 have plans to expand into IWG's North American lottery client network through its Progressive Play RGS. Partnering with Alchemy3 allows IWG to enhance and diversify its product portfolio, providing its lottery partners with established content and themes.
Rhydian Fisher, IWG CEO, said: "This is an exciting partnership for us that will enable us to deliver high impact, omnichannel offerings to our ever-growing partner list. Branded games are a great way to connect play across retail and digital. We're sure that Alchemy3's popular brands along with our proven industry expertise will result in exciting new eInstant and cross-channel experiences."
Jeffrey Schweig, President at Alchemy3, said: "We're thrilled to be working with the team at IWG and can't wait to see the launch of these new games in the North American lottery market. The Company is highly-regarded for delivering the best eInstant games to the lottery sector and we're confident players will come to love the new concepts that they will be developing over the coming months."
Gaming Americas Weekly Roundup – September 7-13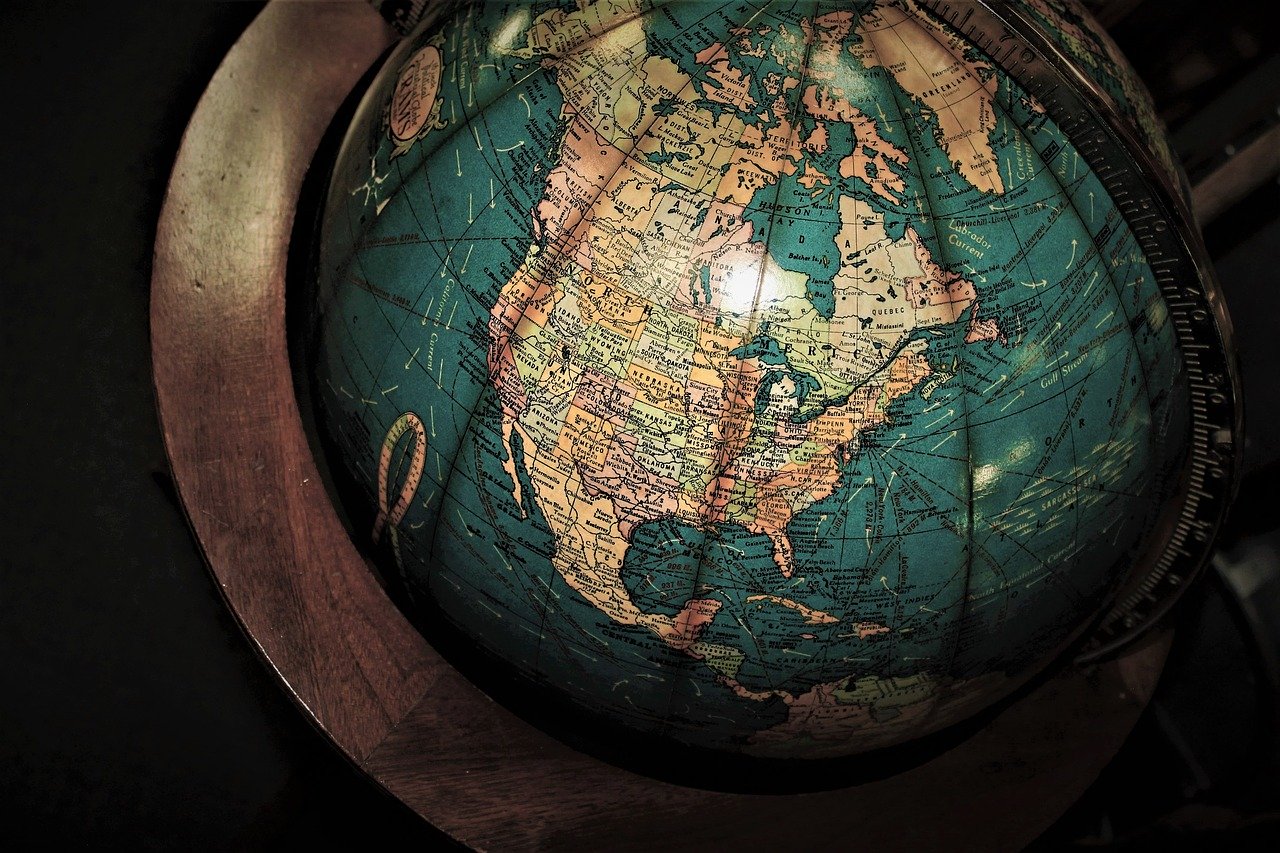 Reading Time:
2
minutes
Welcome to our weekly roundup of American gambling news again! It was again an eventful week in the USA, despite the still-active virus attack.
Here, we are going through the weekly highlights of the American gambling industry which include new partnerships and latest acquisitions. Read on and get updated.
Latest News
The Delaware County Council has established a new body named Delaware County Internet Gaming Revenue Authority to manage the distribution of funds from online gaming to public projects and services. The five members of the body are Doreen Storey, Frances Sheehan, Stefan Roots, Paul Johnson and Ronald Evans.
The Michigan Gaming Control Board has approved the New Jersey-based Gaming Laboratories International (GLI) as the first independent test lab for iGaming and mobile sports betting in Michigan. MGR has become the only authorised company that tests and certifies iGaming and mobile sports betting in the state.
Great Canadian Gaming Corporation has provided an update on the status of its operations in Canada. On March 16, the company suspended operations of all its properties to contribute to the containment of COVID-19. Great Canadian will reopen its 11 properties in Ontario on September 28 as part of Ontario's Stage 3 framework for the reopening of its economy. In New Brunswick, the Company will be reopening its Casino New Brunswick property on September 28 as part of New Brunswick's COVID-19 recovery plan. In Nova Scotia, where casinos have been granted the ability to reopen, the Company continues to work with the Nova Scotia Gaming Corporation on preparations required for the reopening of the Company's two Nova Scotia properties. In British Columbia, Great Canadian's properties remain closed as mandated by the provincial government.
New Partnerships
G2 Esports, a well-known entertainment and esports company, has signed a major commercial partnership with Pringles, the popular American snacks brand. As per the agreement, G2 Esports will join hands with Pringles and EA Sports on the latest series of G2's talent search series Making The Squad, which is an eight-part content series based on Electronic Art's iconic football video game, FIFA 21.
iGaming platform provider BtoBet has signed an agreement with Toplay for its integration on Rappi, a popular e-commerce platform in Latin America launched in July 2019. BtoBet's Colombian partner, Megapuesta, has already been migrated to Rappi's betting platform.
Sportsbook technology supplier FSB has signed a deal with Sports IQ, an odds feed provider. As per the agreement, the clients of FSB will now benefit from Sports IQ's pre-match and in-play markets for all the major leagues, namely the National Football League (NFL), National Basketball Association (NBA), Major League Baseball (MLB) and National Hockey League (NHL).
Learfield IMG College, the holder of media rights of the University of Colorado Athletics, including the Colorado Buffaloes team, has inked a five-year deal with PointsBet, a Denver-based international gaming operator. As per the agreement, PointsBet will become a corporate partner of the Colorado Buffaloes.
New Acquisitions
Simplicity Esports and Gaming Company has acquired four franchisee-owned esports gaming centers in an all stocks deal.
Monkey Knife Fight, the rapidly growing fantasy sports gaming platform in North America, has bought the stakes of FantasyDraft, a daily fantasy sports site, for an undisclosed sum. As per the deal, MKF will absorb FantasyDraft's assets and significant user base.