Little Caesars Arena Achieves LEED Silver Certification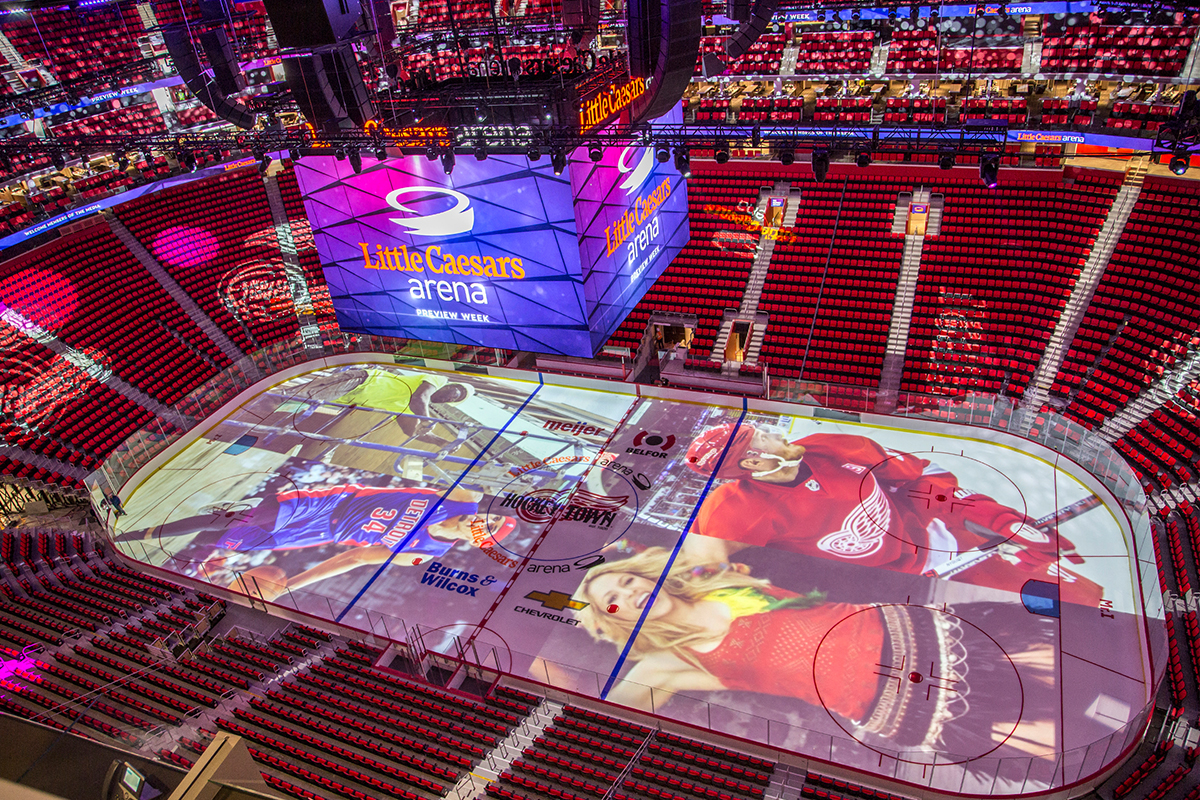 Reading Time:
3
minutes
Leadership in Energy and Environmental Design (LEED) is the most widely used green building rating system in the world and is a globally recognized symbol of sustainability achievement
Little Caesars Arena, the 2018 Sports Facility of the Year, has welcomed more than 4 million guests to its ticketed events
The Ilitch organization, in conjunction with the U.S. Green Building Council (USGBC), announced today that the award-winning Little Caesars Arena in The District Detroit has received Leadership in Energy and Environmental Design (LEED) Silver certification.
LEED, the most widely used green building rating system in the world, provides a framework to create healthy, highly efficient and cost-saving green buildings, and is a globally recognized symbol of sustainability achievement.
"Little Caesars Arena was built with an end-user approach through every decision that was made, including a primary focus on sustainability and being a caretaker of the environment," said Chris Granger, Group President, Sports & Entertainment, Ilitch Holdings, Inc. "We are pleased to announce that Little Caesars Arena has earned LEED Silver certification. As one of the busiest arenas in the world, we will continue to pursue innovative ways to improve the guest experience and operate efficiently through responsible sustainability processes."
Little Caesars Arena is a key anchor of The District Detroit. Along with the Chevrolet Plaza, four new restaurants, the Team Store retail outlet and new office space, Little Caesars Arena is bringing new life to a formerly under-utilized area of the city. Little Caesars Arena has brought more than 3,900 permanent jobs to the area and is home of the Detroit Red Wings, Detroit Pistons and hundreds of other concerts, shows and events that bring people together and provide a wide variety of entertainment.
Little Caesars Arena has welcomed more than 4 million guests to its ticketed events since opening in September 2017. The arena is also committed to improving guest experience through environmental stewardship using LEED and achieved certification by implementing specific initiatives that include:
An erosion and sedimentation control plan approved by the United States Environmental Protection Agency (EPA) has been implemented.
Little Caesars Arena was awarded all five available points under the Development Density and Community Connectivity credit.
The efficient water fixtures in the multi-purpose arena have reduced the use of potable water by more than 40 percent.
The venue has achieved an energy cost savings of more than 17 percent.
More than 20 percent of the building's materials have been manufactured using recycled materials.
The Ethylene tetrafluoroethylene (ETFE) roof reduces the need for daytime lighting while offering the benefits of natural light. Solar heat gain is also controlled.
Construction materials were selected to promote healthy air quality for visitors by reducing exposure to harmful emissions.
The Little Caesars Arena ventilation system meets the standards for indoor environmental quality.
Lighting controls are provided for 100 percent of building occupants and 100 percent of shared multi-occupant spaces.
Little Caesars Arena received an exemplary rating for alternative and public transportation access.
More than 13 percent of the building's materials were locally sourced.
Little Caesars Arena has also achieved several other certifications and accolades indicating a commitment to service and community. In November 2017, just two months after opening to the public, Little Caesars Arena was awarded SAFETY Act Certification, the highest level of protection awarded by the U.S. Department of Homeland Security. In July 2018, Little Caesars Arena partnered with KultureCity to make all events hosted at the multi-purpose arena sensory inclusive. In October 2018, the National Weather Service recognized Little Caesars Arena as "StormReady" and certified to spot, report and prepare for a wide range of weather conditions.
About Little Caesars Arena:
Little Caesars Arena is a key anchor in The District Detroit and serves as the home of the Detroit Red Wings, Detroit Pistons and countless other sports, entertainment and community events. Rich with the tradition of the Original Six™ and 11-time Stanley Cup champion Detroit Red Wings, the three-time world champion Detroit Pistons and Detroit'sincredible musical heritage, the arena also features state-of-the-art technology, fan amenities, and active community spaces like the Via, the BELFOR Training Center and the Chevrolet Plaza. One of the busiest venues in the world, Little Caesars Arena received the prestigious Sports Facility of the Year award at the 2018 Sports Business Awards Ceremony, established by SportsBusiness Journal and SportsBusiness Daily to celebrate and recognize the leaders, visionaries and day-to-day practitioners who personify excellence in the business of sports.
About The District Detroit:
Home to the Detroit Tigers, the Detroit Red Wings, the Detroit Pistons and the Detroit Lions, The District Detroit is the epicenter of sports and entertainment in the heart of the city. It is the densest concentration of the four major sports teams in any urban core in the country.  It is an evolving place with something for everyone fueling Detroit's incredible resurgence and attracting new investment in the city.  Anchored by Comerica Park, Ford Field and the historic Fox Theatre, The District Detroit is home to the award-winning Little Caesars Arena, the Mike Ilitch School of Business at Wayne State University and the new Little Caesars world headquarters campus expansion. New businesses coming to The District Detroit include Tin Roof Detroit, The M Den, Frita Batidos, Sahara Restaurant & Grill, Union Joints and Warner Norcross & Judd.  The District Detroit has brought more than 20,000 construction and construction-related jobs and 3,900 permanent jobs to this area of the city, resulting in an estimated $2.1 billion in total economic impact.
Source: Ilitch Holdings, Inc.
Cordish Celebrates Groundbreaking Ceremony for $150 M Live! Casino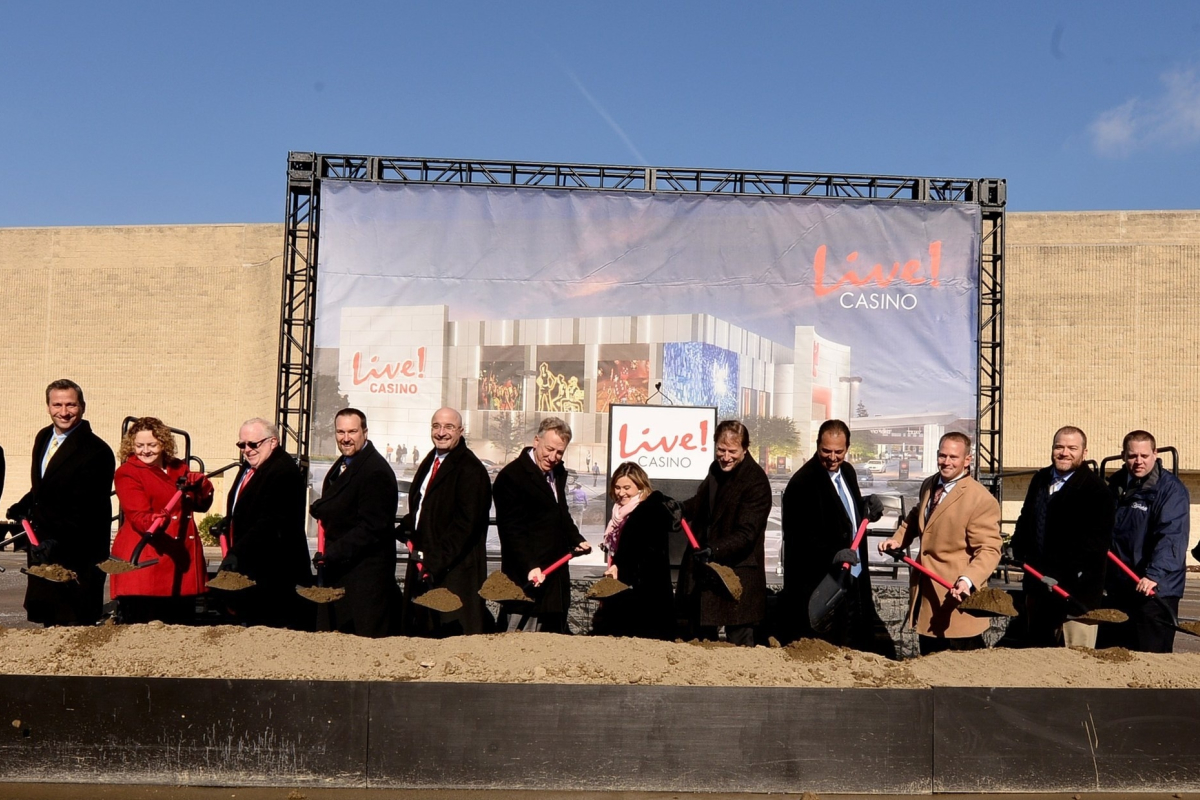 Reading Time:
< 1
minute
Stadium Casino Westmoreland, an affiliate of The Cordish Companies, has celebrated the groundbreaking ceremony for the new $150m Live! Casino.
Cordish executives were joined by Pennsylvania State Senator Kim Ward and State Representative George Dunbar, along with dozens of regional business, community and tourism leaders, for the first turn of the shovels marking the start of construction on the 100,000-square-foot gaming, dining and entertainment destination.
Live! Casino will be part of the popular 1.3-million-square-foot Westmoreland Mall development, located in Hempfield Township, approximately 30 miles from downtown Pittsburgh.
Live! Casino will feature 750 slots and approximately 30 live action table games; a Sportsbook; plus, nationally-recognised restaurants and live entertainment venues. The Project is expected to generate $188 Million in annual economic impact, with an additional $148 Million in economic impact from construction, including approximately 960 direct and indirect construction jobs, plus approximately 500 permanent new jobs for local and regional residents.
"We couldn't be more pleased to break ground on the newest Live! Casino project and expand this distinctive brand even further into Pennsylvania. We are a family-owned company that is deeply committed to treating our guests like family, so we're going to ensure that everything our guests have come to love about Live! Casino – first-class service, friendly atmosphere and exciting environment – is reflected in this new, unique gaming, dining and entertainment destination in Westmoreland County," Jon Cordish, Principal of The Cordish Companies.
Online Gambling Revenue in Delaware Slips to One-year Low in October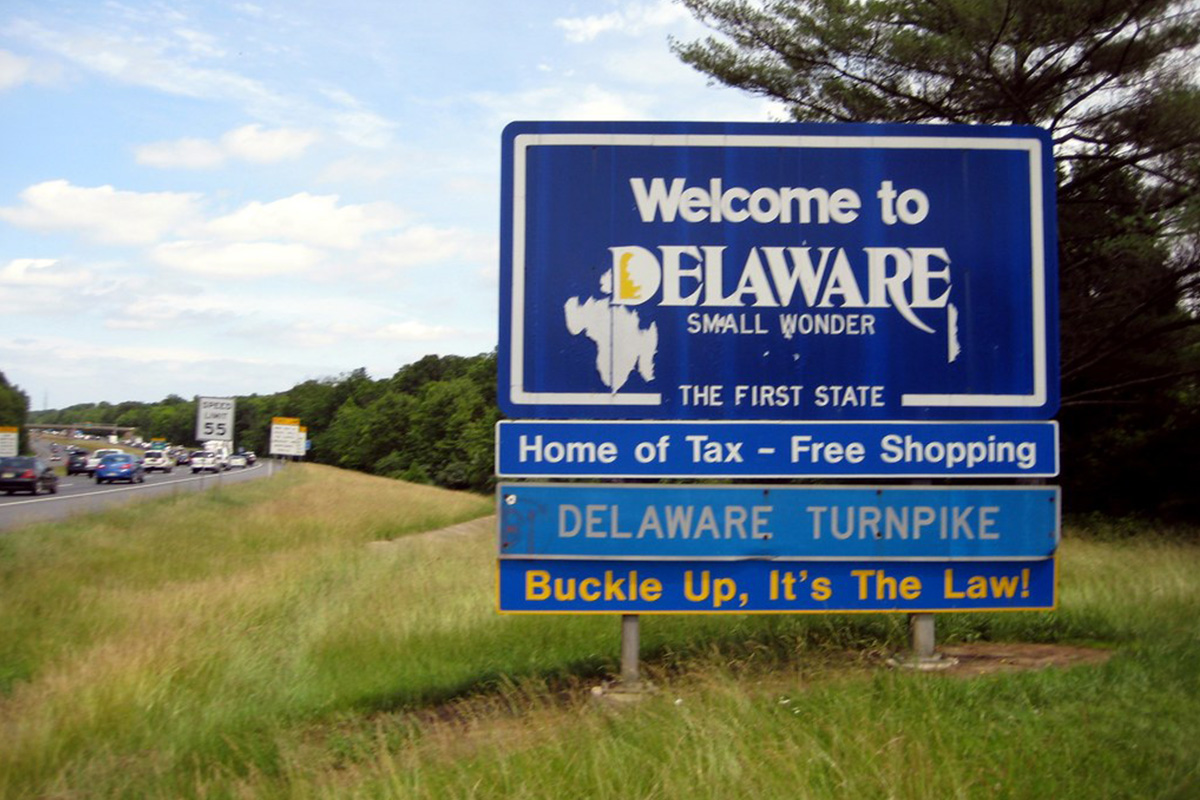 Reading Time:
< 1
minute
Delaware igaming revenue in October has touched the lowest level of the year due to a sharp month-on-month decline in revenue at Dover Downs.
The online gaming revenue in October was $246,092, which is 36.1% down from $384,830 in September. Consumers spent $9.4m on igaming in October, down from $11.8m in September.
Video lottery was the primary source of revenue for the market's three licensed operators, accounting for $184,224 of the total. Table games followed on $40,428, but this was significantly lower than $171,156 in September.
Poker rake and fee revenue was relatively level month-on-month at $21,439. Players won a total of $9.6m, including $6.4m from table games and $3.2m from video lottery.
Delaware Park was the market leader in October, recording $126,126 in revenue, only slightly down on the previous month. Harrington Raceway followed with revenue of $77,171 for the month off total consumer spending of $1.1m.
Dover Downs slipped from first place in September to last in October, mainly due to a $6726 loss for its online table games, compared to $119,648 in revenue in the previous month.
Free-to-play planets align for SportCaller with Sports Equinox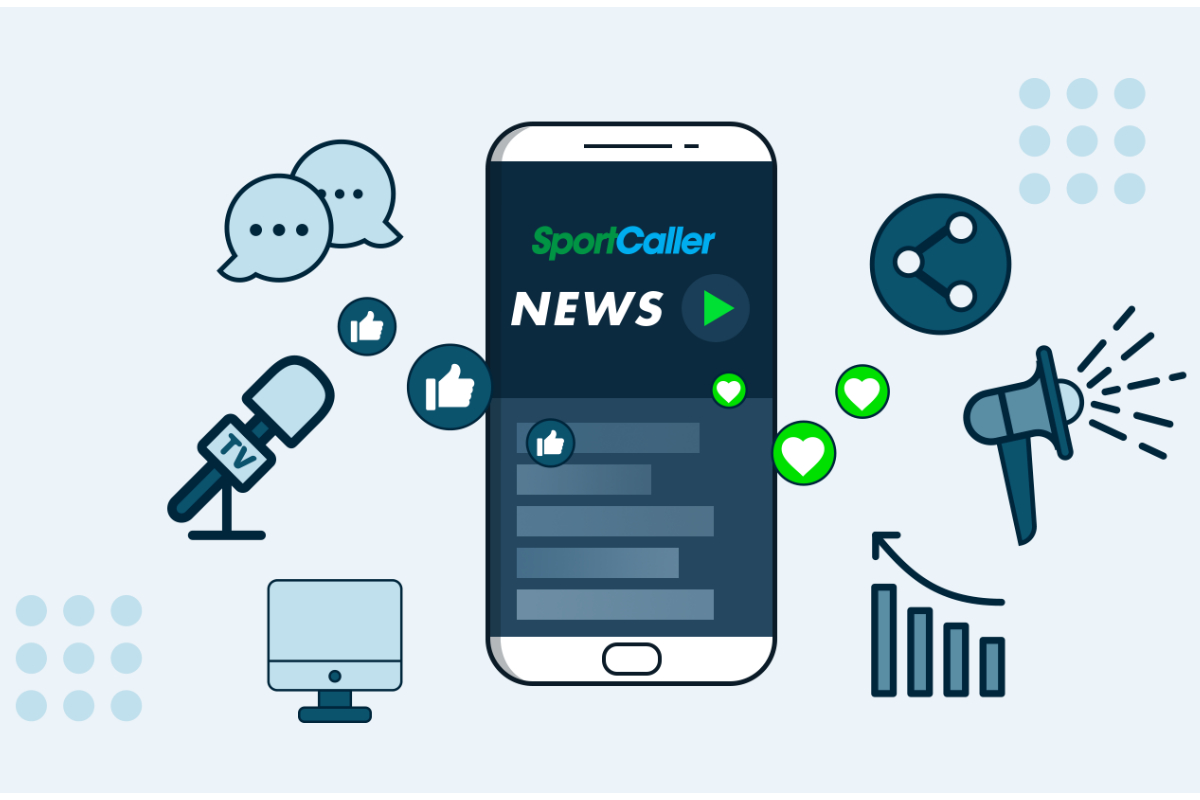 Reading Time:
2
minutes
FanDuel partnership sees FTP specialist ramp fan engagement at milestone intersection of major US sports
SportCaller, the free-to-play (FTP) sports-game specialist, has bolstered its partnership with US operator FanDuel through the success of its latest game-rollout to fresh audiences countrywide across North America.
Having integrated SportCaller's easy-to-deploy FTP platform – initially targeting March Madness, the MLB and then the new NFL season – FanDuel's latest game targeted that rarest of sporting phenomena, the Sports Equinox, which had occurred only 18 times previously.
A Sports Equinox takes place when all four major sports (NBA, NHL, MLB and NFL) play a game on the same day. Twenty-six games took place across each of the four tentpole sports and users were asked to pick at least 20 correct results in order to win a share of the $500k jackpot. This FTP game was a first for FanDuel in that it was open to both Sportsbook and Fantasy customers, resulting in record-breaking take-up rates from players countrywide.
Alongside this SportCaller-powered FTP game, FanDuel also launched a mini-site with a data-driven Sports Equinox countdown clock to the first games of the day, which was even projected on to the side of a skyscraper in New York's Times Square for the lead-up to the games. Sports Equinox followed hot on the heels of Keep the Cash, another $1 million game launched in time for the start of the NFL season in order to enhance fan engagement throughout the regular season and the playoffs.
This is a unique FTP offering in the US market, leveraging the success and learnings from Paddy Power Betfair whose original concept, Beat The Drop, shattered best-case projections at the 2018 World Cup. The instant acclaim for this product rollout (turning the tables on traditional operator-player dynamics by awarding customers their "winnings" up front) underlines the synergies delivered from a wider global collaboration with Flutter Entertainment, for whom SportCaller's market-leading platform is fast becoming a key cog in a brand-wide localisation strategy.
Lorcan Kelly, VP of sportsbook product at FanDuel, said: "With this platform, we can now deploy new games, like Sports Equinox and Keep the Cash, as a targeted approach towards key sporting events, each offering a tailored solution with efficient real-time reporting."
SportCaller MD Cillian Barry added: "After the breakout success of Beat The Drop for Flutter Entertainment over the last World Cup, it's a real validation to now be delivering similar record-breaking retention results for FanDuel in the States. It's an exciting time in an embryonic market.
"It's so rare that the planets align for a Sports Equinox. Therefore, it was great that we could respond by creating a game that immediately captured the public's imagination and attention. It consolidates the traction already generated by games such as Keep the Cash, which offers free games for the duration of an enthralling NFL season that is coming to the boil over the next few months."
All SportCaller games ride on the back of a unique account-management platform, which is equipped with the industry's finest CRM and geolocation tools. This helps overcome any local regulatory challenge across fragmented legislative landscapes, above all in the US where regulation continues to show varied hands state-by-state.
SportCaller's pioneering performance in the domain of enhanced acquisition and retention remains second-to-none across a raft of different sports, which will now include: college sports, NBA, MLB, golf, tennis, UFC, boxing and NFL.