Little Caesars Arena Achieves LEED Silver Certification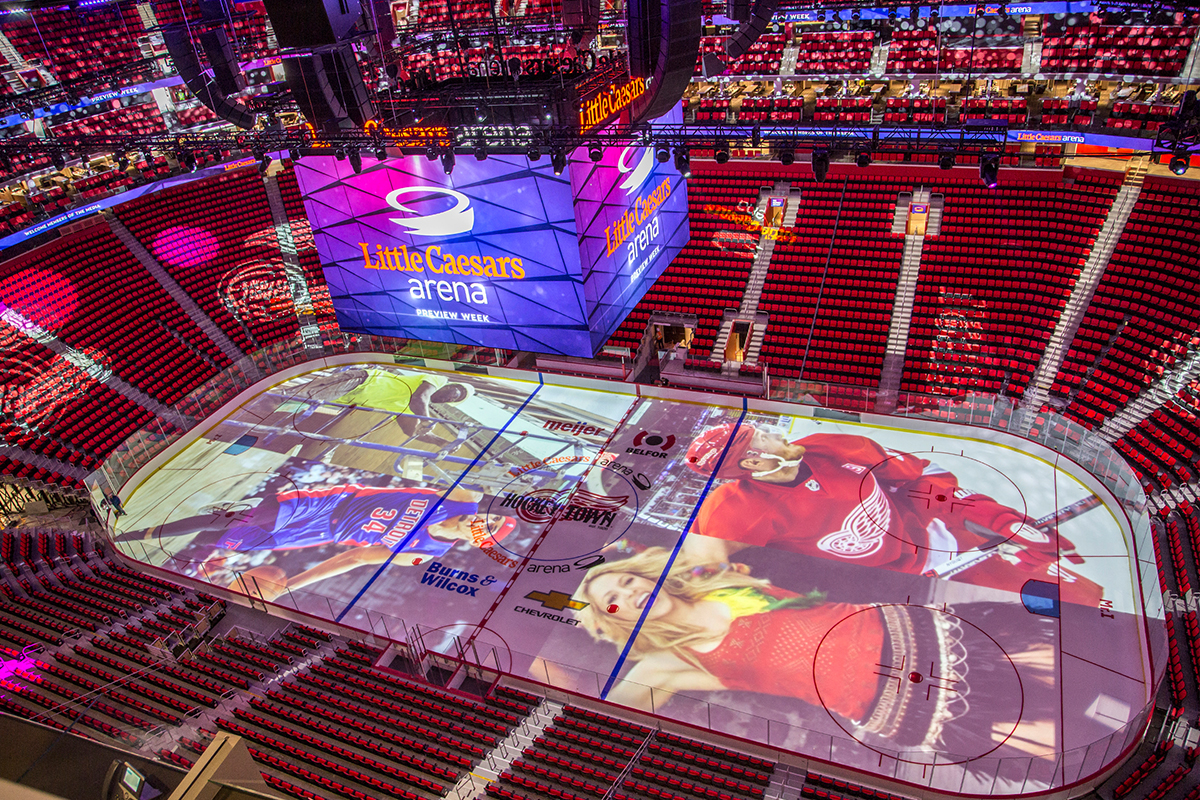 Reading Time:
3
minutes
Leadership in Energy and Environmental Design (LEED) is the most widely used green building rating system in the world and is a globally recognized symbol of sustainability achievement
Little Caesars Arena, the 2018 Sports Facility of the Year, has welcomed more than 4 million guests to its ticketed events
The Ilitch organization, in conjunction with the U.S. Green Building Council (USGBC), announced today that the award-winning Little Caesars Arena in The District Detroit has received Leadership in Energy and Environmental Design (LEED) Silver certification.
LEED, the most widely used green building rating system in the world, provides a framework to create healthy, highly efficient and cost-saving green buildings, and is a globally recognized symbol of sustainability achievement.
"Little Caesars Arena was built with an end-user approach through every decision that was made, including a primary focus on sustainability and being a caretaker of the environment," said Chris Granger, Group President, Sports & Entertainment, Ilitch Holdings, Inc. "We are pleased to announce that Little Caesars Arena has earned LEED Silver certification. As one of the busiest arenas in the world, we will continue to pursue innovative ways to improve the guest experience and operate efficiently through responsible sustainability processes."
Little Caesars Arena is a key anchor of The District Detroit. Along with the Chevrolet Plaza, four new restaurants, the Team Store retail outlet and new office space, Little Caesars Arena is bringing new life to a formerly under-utilized area of the city. Little Caesars Arena has brought more than 3,900 permanent jobs to the area and is home of the Detroit Red Wings, Detroit Pistons and hundreds of other concerts, shows and events that bring people together and provide a wide variety of entertainment.
Little Caesars Arena has welcomed more than 4 million guests to its ticketed events since opening in September 2017. The arena is also committed to improving guest experience through environmental stewardship using LEED and achieved certification by implementing specific initiatives that include:
An erosion and sedimentation control plan approved by the United States Environmental Protection Agency (EPA) has been implemented.
Little Caesars Arena was awarded all five available points under the Development Density and Community Connectivity credit.
The efficient water fixtures in the multi-purpose arena have reduced the use of potable water by more than 40 percent.
The venue has achieved an energy cost savings of more than 17 percent.
More than 20 percent of the building's materials have been manufactured using recycled materials.
The Ethylene tetrafluoroethylene (ETFE) roof reduces the need for daytime lighting while offering the benefits of natural light. Solar heat gain is also controlled.
Construction materials were selected to promote healthy air quality for visitors by reducing exposure to harmful emissions.
The Little Caesars Arena ventilation system meets the standards for indoor environmental quality.
Lighting controls are provided for 100 percent of building occupants and 100 percent of shared multi-occupant spaces.
Little Caesars Arena received an exemplary rating for alternative and public transportation access.
More than 13 percent of the building's materials were locally sourced.
Little Caesars Arena has also achieved several other certifications and accolades indicating a commitment to service and community. In November 2017, just two months after opening to the public, Little Caesars Arena was awarded SAFETY Act Certification, the highest level of protection awarded by the U.S. Department of Homeland Security. In July 2018, Little Caesars Arena partnered with KultureCity to make all events hosted at the multi-purpose arena sensory inclusive. In October 2018, the National Weather Service recognized Little Caesars Arena as "StormReady" and certified to spot, report and prepare for a wide range of weather conditions.
About Little Caesars Arena:
Little Caesars Arena is a key anchor in The District Detroit and serves as the home of the Detroit Red Wings, Detroit Pistons and countless other sports, entertainment and community events. Rich with the tradition of the Original Six™ and 11-time Stanley Cup champion Detroit Red Wings, the three-time world champion Detroit Pistons and Detroit'sincredible musical heritage, the arena also features state-of-the-art technology, fan amenities, and active community spaces like the Via, the BELFOR Training Center and the Chevrolet Plaza. One of the busiest venues in the world, Little Caesars Arena received the prestigious Sports Facility of the Year award at the 2018 Sports Business Awards Ceremony, established by SportsBusiness Journal and SportsBusiness Daily to celebrate and recognize the leaders, visionaries and day-to-day practitioners who personify excellence in the business of sports.
About The District Detroit:
Home to the Detroit Tigers, the Detroit Red Wings, the Detroit Pistons and the Detroit Lions, The District Detroit is the epicenter of sports and entertainment in the heart of the city. It is the densest concentration of the four major sports teams in any urban core in the country.  It is an evolving place with something for everyone fueling Detroit's incredible resurgence and attracting new investment in the city.  Anchored by Comerica Park, Ford Field and the historic Fox Theatre, The District Detroit is home to the award-winning Little Caesars Arena, the Mike Ilitch School of Business at Wayne State University and the new Little Caesars world headquarters campus expansion. New businesses coming to The District Detroit include Tin Roof Detroit, The M Den, Frita Batidos, Sahara Restaurant & Grill, Union Joints and Warner Norcross & Judd.  The District Detroit has brought more than 20,000 construction and construction-related jobs and 3,900 permanent jobs to this area of the city, resulting in an estimated $2.1 billion in total economic impact.
Source: Ilitch Holdings, Inc.
Online betting pioneer creates another first with live virtual racing products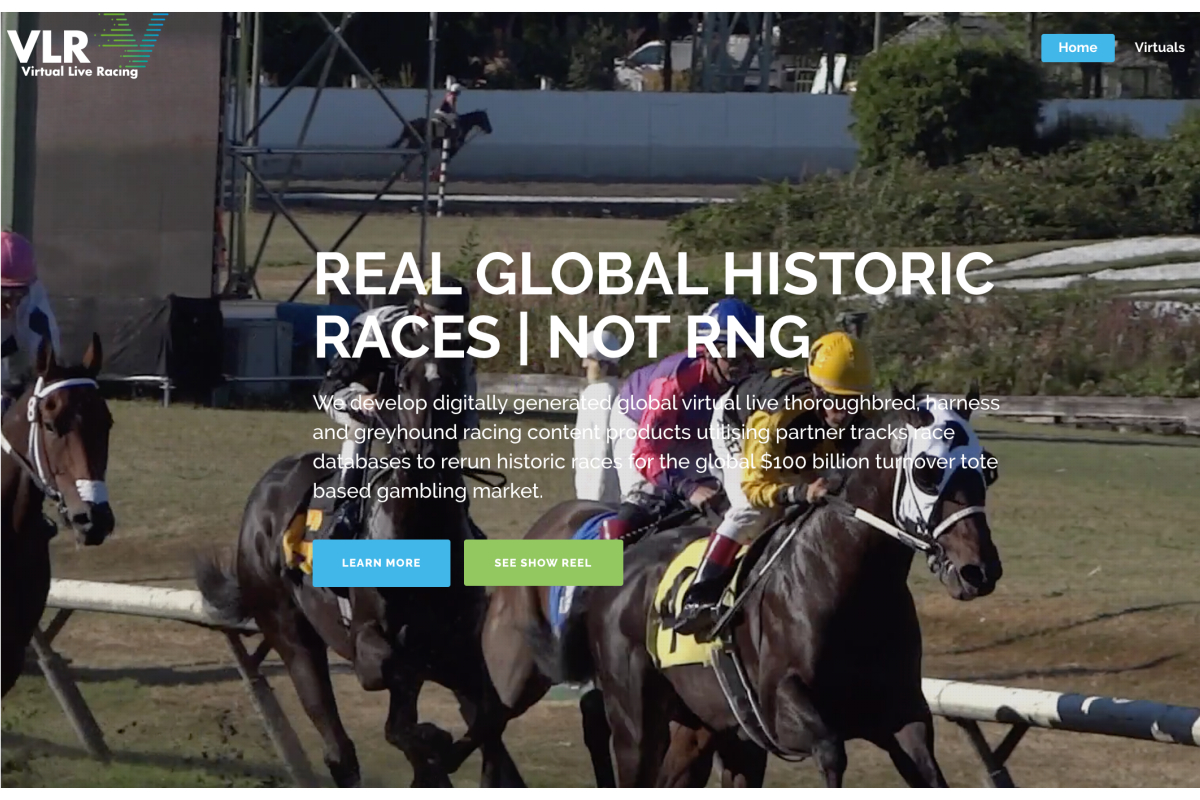 Reading Time:
3
minutes
Betinternet founder Vincent Caldwell behind Virtual Live Racing's regulated digital tote betting products for USA
A new concept in live virtual racing products has been created which features fully rendered replicas of real tracks, stunning graphics, and results based on historical race data in partnership with leading American racetrack venues.
Virtual Live Racing is a global first because races are based on anonymised and encrypted data from real-life thoroughbred, harness and greyhound races – a huge leap forward compared to RNG (Random Number Generator) products that are currently offered by legacy market suppliers.
A number of tracks are live including Derby Lane and Tampa Bay Downs in Florida. Five other tracks are signed and are soon to be launched, including Hawthorne in Chicago, and Parx in Philadelphia. The product is available to all tote systems in the US via distribution through Amtote International's Spectrum betting system which is the leading technology tote provider in the USA which enables tracks to accept wagers from players and create a brand new risk-free revenue stream.
Virtual Live Racing has been created by Isle of Man-based company Virtual Software which has a proven track record of innovation in digital product development for the pari-mutuel or fixed odds betting industries. Chairman Vincent Caldwell started one of the world's first online wagering companies (betinternet – licensed in the Isle of Man) which then went on to become the first such company to list on the London Stock Exchange.
The launch of VLR is the result of several years' hard work by their highly experienced executive team which, along the way, has led to some truly historic milestones for the industry. Most notably these include a State of Oregon Legislature Senate Bill which made history by granting regulatory approval for virtual racing products.
Caldwell said: "While virtual racing products operate in over 40 countries and are very much a mainstream wagering product with billions of dollars bet on them each year, we have identified a niche opportunity for a unique product. We've developed a real-time rendering engine deployed to deliver horse, harness and greyhound racing with high quality graphics and animations. Unlike other products, our technology ensures that a racetrack's intellectual property in the form of historic race data is anonymised and encrypted so outcomes cannot be known prior to the race being run. We believe that Virtual Live Racing products, which are built on a pari-mutuel wagering model, have a massive potential because it allows market access into an existing $11billion USA pari-mutuel wagering market, and other access points into international regulated racing markets valued at $100billion."
VLR has a strong executive team with a wealth of industry knowledge and experience. Dave Mousley is Chief Creative Officer, and Angus Wood, Chief Software Architect. Dave, of Island Broadcasting Media Limited, was the co-founder of Red Vision which created the world's first major virtual racing products. Those products currently generate more than $8billion gross gaming revenue annually. He led his team to win two BAFTA and two Royal Television Society awards for technical and creative innovation. Dave and his team were twice nominated for Emmy awards in the United States for computer graphics and virtual effects.
Angus, also of Island Broadcasting Media Limited, was formerly CTA at Inspired Gaming where, following the acquisition of Red Vision, he oversaw their growth to become the leading developer of online virtual racing products. His role included responsibility for the technical development and security operations of over 90,000 wagering terminals and machines as well as substantial server-based wager testing. VLR is represented in the US by Derby Lane and their executive team, and VLR's Business Development Consultant Joey D Michaels who is responsible for building relationships with track owners and online Account Deposit Wagering (ADW) betting operators to drive expansion into tracks, casinos, and off-track betting outlets.
Casino Game Maker, Inc. Announces New Product Launch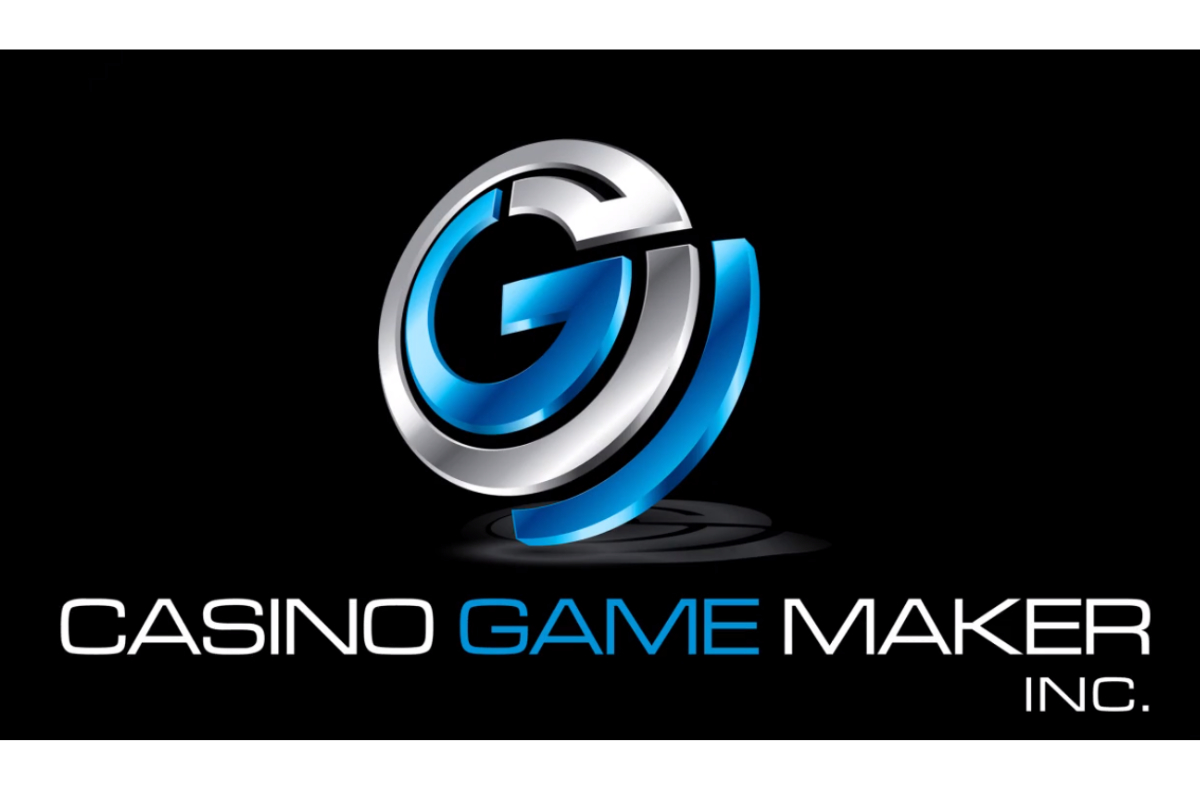 Reading Time:
2
minutes
The launch of the cutting-edge electronic table game terminal Fenrir to provide a solution to land-based casinos aimed with new safety guidelines
Casino Game Maker, Inc. is excited to announce the launch of FENRIR, the cutting-edge electronic table game terminal. Built around the proven VALHALLA+ Gaming Platform, FENRIR provides the ultimate gaming experience, and offers the unique possibility of wagering concurrently on live and virtual games from a single terminal. Featuring a high definition 27″ touch screen, USB 3.0 mobile phone charging ports, and high-fidelity sound. Experience powerful graphics on games like Baccarat, Sic Bo, Craps, Roulette and more! Fenrir's compact footprint and well-designed Safety Shield provide a perfect solution for operators who are looking to modify their floors to comply with the new safety guidelines.
"We are proud to offer FENRIR as the newest addition to ETG style betting terminals. This top of the line terminal incorporates Casino Game Maker's Gaming Platform, VALHALLA+. This platform offers the latest gaming technologies with industry leading flexibility to adapt to today's rapidly changing gaming environment. Multiple game types can be played on one device, at the same time. This includes playing live dealer table games while playing Class III slots or poker. As the industry and regulators adapt to the new normal of social distancing and safety guidelines, these technologies will help casinos continue to offer exciting games to their players. Offering new games, custom content and meeting new regulations becomes easier when you choose FENRIR," said Brian Dalley, Casino Game Maker Director of Engineering.
"Even before COVID-19, the global market for electronic table games was expected to grow significantly. With the new reality, it appears that the growth could be exponential. Casino Game Maker is focused on developing solutions to help casinos comply with the new safety guidelines. In keeping with this, our game library now includes products such as card-based roulette and craps. We have also developed visually appealing safety shields for our electronic table game terminal, FENRIR, to promote social distancing," said Andrzej Surmacz, Casino Game Maker President. Casino Game Maker specializes in gaming solutions for land-based casinos. Our expertise includes platform design, compliance review, system integration, design and manufacturing of gaming devices. The Company was established in early 2014 and is based in Cedar City, Utah.
SOURCE Casino Game Maker, Inc.
The Plaza Hotel & Casino to welcome guests beginning June 4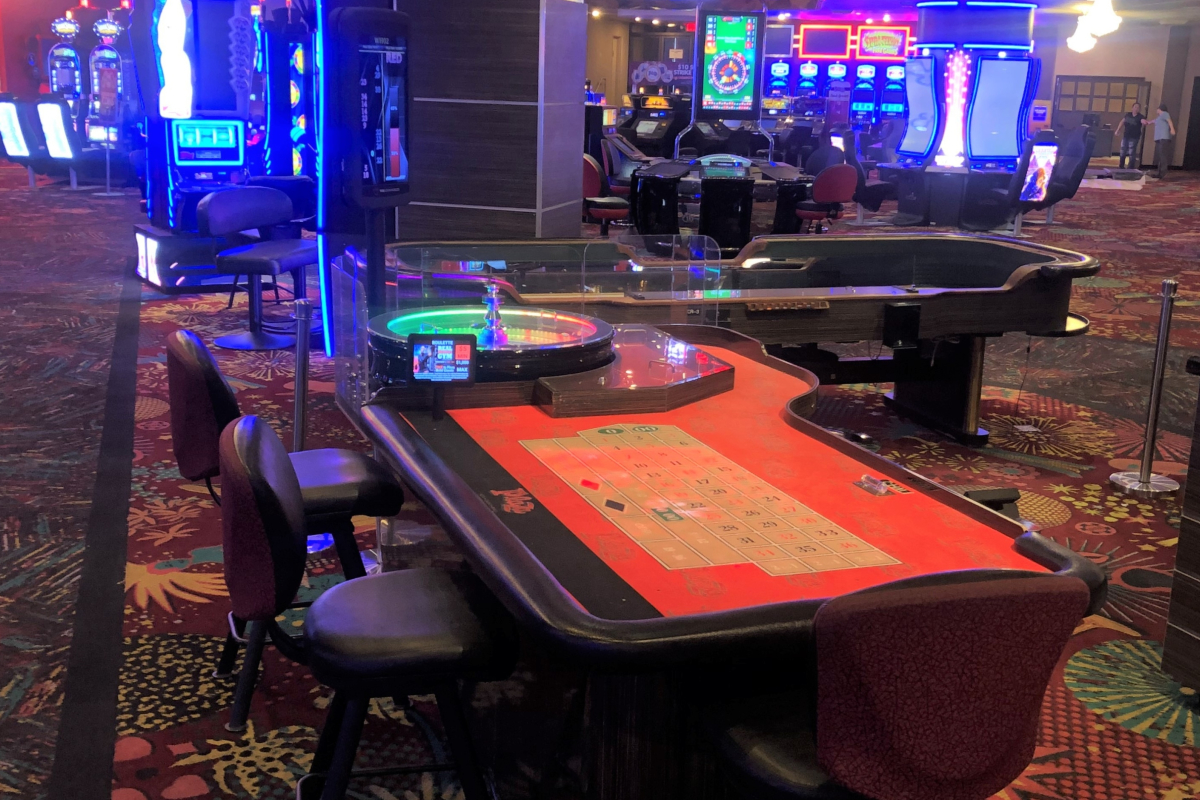 Reading Time:
3
minutes
The iconic Plaza Hotel & Casino located in the heart of downtown Las Vegas will reopen to hotel and casino guests on Thursday, June 4 in accordance with all federal, state and local government guidelines to help prevent the spread of COVID-19.
"The last three months have been a difficult time for the Plaza, Las Vegas, and our country as a whole," said Plaza Hotel & Casino CEO Jonathan Jossel. "People are yearning to get back to living their lives, including relaxing by the pool and playing on the casino floor. While we recognize the experience will be different than before, it is the start of bringing back fun and entertainment to people's lives – now, during these stressful times, when they need it most. So, we are very excited to welcome guests back to the Plaza and bring back the vintage Vegas vibe that our guests deserve and have come to expect."
As part of the Plaza's reopening plan submitted to the Nevada Gaming Control Board, the property will require all staff to wear masks, have their temperature taken before starting work, enter via a designated location, and observe social distancing. Guests will also be encouraged to wear masks (although not required) and receive an amenity kit at check-in with a complimentary mask for their use.
All hotel and casino guests can now self-park for free, and valet parking has been closed. Curbside check-in has been added to minimize contact, and guests will enter the property through a limited number of doors that will operate automatically or be set open manually. Quick-serve dining outlets, such as Pop Up Pizza and Coffee Bar will also reopen.
Elevators will be limited to four people at a time, and social distancing will be observed in all public spaces, including on the rooftop pool deck and casino floor through the removal of chairs at table games and reconfiguring of slot machines.
The Plaza will utilize enhanced disinfecting protocols for all public touchpoints, including doors, tables, chairs, kiosks, room keys, and gaming equipment. Vending machines, including ice machines, will be turned off until all restrictions have been lifted.
During the closure, the Plaza completed a deep cleaning of the entire property and fully renovated the casino bathrooms. Physical modifications were also made including the installation of plexiglass barrier at the registration desk and numerous touchless hand sanitizer stations for use by staff and guests.
On June 4, the Plaza's Bingo room, the only one in downtown Las Vegas will again offer six daily bingo sessions. Popular with locals and tourists alike, the Bingo room at the Plaza is uniquely located two floors above the main casino. By parking on the third floor of the Plaza's self-parking garage, guests have convenient and direct access to the Plaza's bingo room without having to walk through the casino floor.
The Bingo room at the Plaza will reopen with a special offer: Blue Packs pay $75 and the Blue Coverall pays $300. The Plaza will also continue to offer the Bingo Millions Megaprogressive games, electronic specials, Hotball Jackpot and Cashball Bonus. For a limited time, players will be able to purchase the Million Dollar Coverall at 47 numbers or less. Any player with a Plaza Rewards Players Club card is also eligible for Sizzling Summer Bingo Match Play which offers $75 daily Bingo match play every day in June, July & August (three $25 match plays per day and one $25 Bingo match play per session; more details available at the Plaza Bingo room).
To celebrate the reopening, the Plaza is offering a special Old School Fun getaway package offering guests who book by Aug. 31 for a stay before Dec. 29 the lowest available room rates, $25 daily food and beverage credit, $75 daily bingo match play and $10 free slot play as well as complimentary hotel room upgrade and early check-in / late check-out (both based on availability).
For more details on the Plaza's reopening plans or getaway offers, please visit www.plazahotelcasino.com.