2018-2019 fiscal year – Loto-Québec reports strong financial results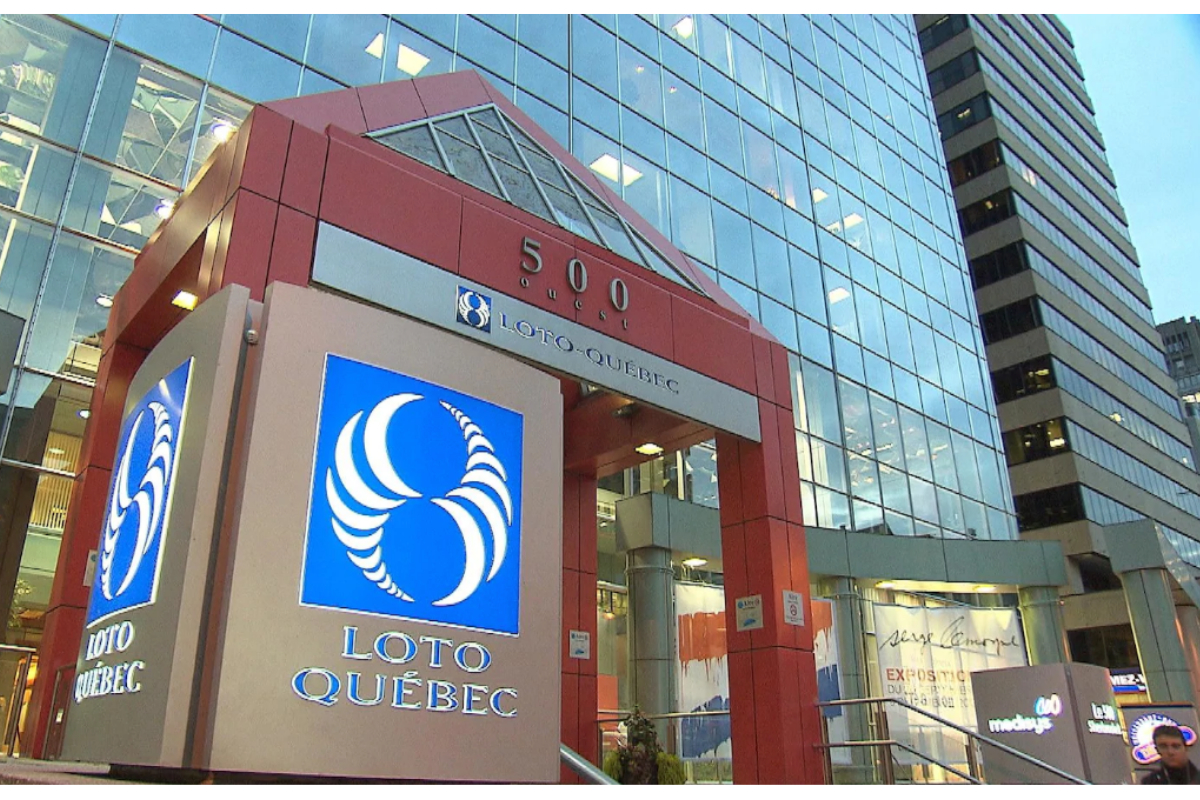 Reading Time:
2
minutes
Loto-Québec's 2018–2019 Annual Report was tabled this morning in the National Assembly. The Corporation's total revenues were $2.827 billion, exceeding its previous fiscal results by $84.9 million, or 3.1%. The net income totalled $1.408 billion, up $72.7 million, or 5.4%.
KEY FIGURES

Total revenues

            $2.827 billion

+3.1%

Net income

            $1.408 billion

+5.4%

Prizes paid out1

            $1.160 billion

+12.9%





REVENUES BY BUSINESS SECTOR

Lotteries

      $955.7 million

+8.7%

Casinos

      $917.9 million

+1.2%

Gaming establishments2

      $979.5 million

-0.2%

Online gaming3

      $105.4 million

+23.2%
QUOTE

"Over the past five fiscal years, even with our total revenues on the rise, we've maintained tight control over our expenses. That's helped to improve our productivity," says Lynne Roiter, President and CEO of Loto-Québec. "The ratio of net income over revenues has also risen from 45.5% in 2014–2015 to 49.8% in 2018–2019. All of our business sectors are contributing to the increase in net income, which reflects the efforts being made right across the Corporation."
HIGHLIGHTS
The increase in lottery revenues is primarily due to the strong performance of Lotto Max, for which sales were over

$52.3 million

, or 30.6% higher than those of the 2017–2018 fiscal year. The instant lottery category also showed continued growth (up

$18.8 million

, or 12.3%) due to the overwhelming popularity of permanent games and the holiday collection.
The casino sector delivered strong results, mainly due to the success of its themed promotions, which attracted close to 10 million customers. Despite road work and difficulties getting to the site, the Casino de Montréal managed to see an increase in revenues.
The drop in gaming establishment revenues can be attributed to the reconfiguring of the video lottery terminal network in bars, for which sales decreased by

$6.7 million

, or 0.7%. The drop was more pronounced in sectors that lost terminals.
The total revenues (lottery and casino games) generated by lotoquebec.com totalled

$105.4 million

, which is an increase of

$19.8 million

, or 23.2%, versus the previous fiscal year. Improving the ease of navigation between product lines improved the website's market share.
Responsible commercialization is a constant priority for Loto-Québec. Several information and awareness-raising initiatives were launched in the 2018–2019 fiscal year, including a campaign about the importance of respecting one's limits, an online video explaining how luck works, and a new slide-out menu on lotoquebec.com that links to information on responsible gambling.
Loto-Québec owes its outstanding results to the vision outlined in its 2017–2020 strategic plan: the Corporation has stayed focused on the customer, strengthened its focus on gaming and entertainment, maintained its responsible commercialization approach, and continued to improve its work processes in order to optimize convergence, agility and efficiency.
_________________________

1 Prizes paid out to lottery, bingo and Kinzo winners.

2 The gaming establishments sector includes the bar network, and gaming, bingo and Kinzo halls.

3 The revenues generated by lotoquebec.com are included in both the lottery and casino portions of the financial results.
Source: Loto-Québec
2019—2020 THIRD QUARTER – Loto‑Québec is on track to meeting its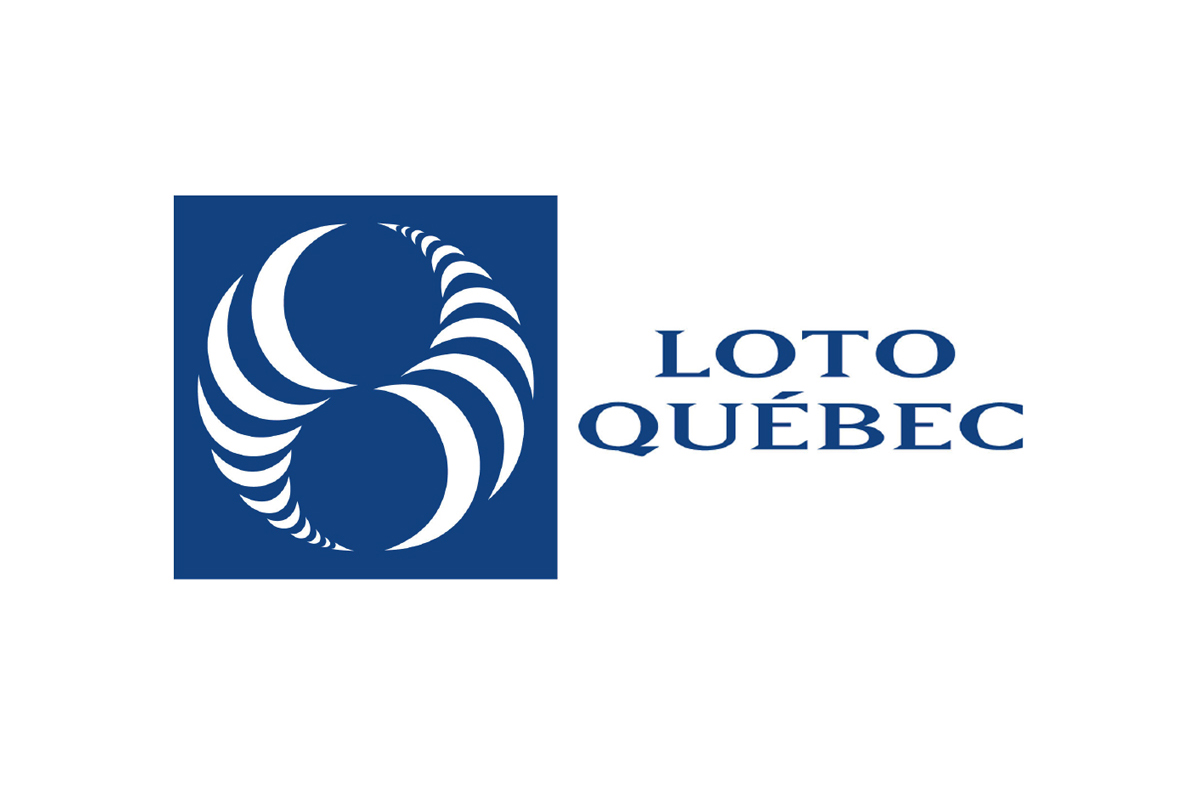 Reading Time:
< 1
minute
Three-quarters through the 2019-2020 fiscal year, Loto-Québec reports total revenues of $2.101 billion and consolidated net income of $1.082 billion.
QUOTE
"At this point in the fiscal year, we can confidently announce that we are on track to meeting, and even exceeding, our annual net income target of $1.295 billion," said President and CEO Lynne Roiter.
HIGHLIGHTS
In the lottery sector, revenues declined compared to the same period last year. The decrease is due to Lotto Max, which offered fewer jackpots of $50 million or more and Maxmillions prizes than in 2018–2019, which was an exceptional year as for the number of major jackpots offered.

Loto-Québec paid out several major prizes during the last quarter, including jackpots of $50 million and $32 million.

Casino and gaming hall revenues continued their upward trend.
The online gaming site once again recorded higher revenues for both lottery and casino games.
Revenues from the bar network were lower, mainly because of terminal withdrawals in areas targeted by the video lottery terminal network action plan.
Revenues from bingo and Kinzo halls continued to grow.
The World Lottery Association has renewed Loto-Québec's Level 4 Certification—the highest level of accreditation for responsible gambling in the world.

December 23, 2019, marked 50 years since the inception of Loto-Québec. The Corporation will be highlighting its history and launching several initiatives geared at its customers throughout the year.
The quarterly report is available on Loto-Québec's website.
Atlantic Lottery Board announces appointment of Chris Keevill as next President and CEO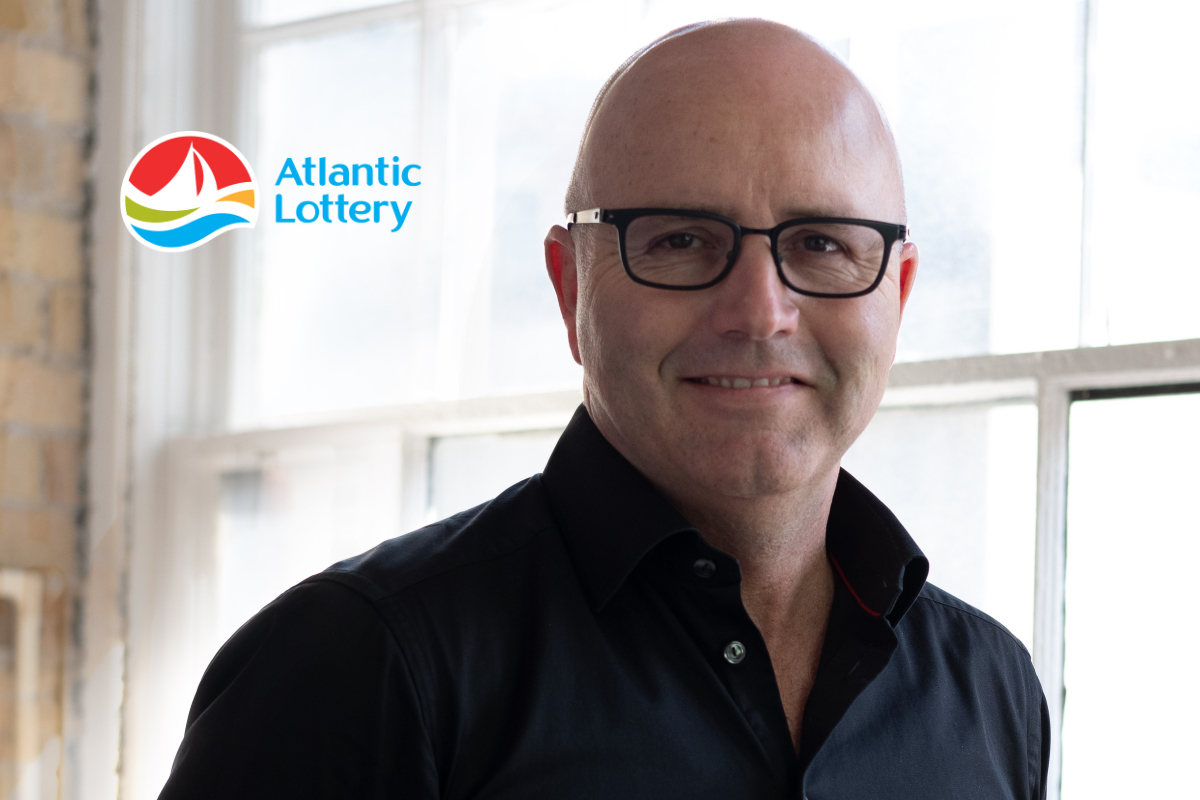 Reading Time:
2
minutes
The Board of Directors of Atlantic Lottery is pleased to announce the appointment of Chris Keevill as the organization's next President and Chief Executive Officer. Keevill brings to the position more than 20 years of experience in digital transformation, innovation, marketing and media at the regional, national and international level. Keevill will officially join Atlantic Lottery on May 1, 2020.
"It is an honour to be selected to lead the outstanding team of employees at Atlantic Lottery who are firmly committed to delivering on the corporation's core strategy of growing its player base, improving player experience in a digital world, and modernizing the corporation's capabilities to deepen its relationships with players. I'm looking forward to embracing the opportunities ahead," Keevill said.
"These key strategic business areas are clearly underlined by a firm commitment to social responsibility," he added.
"My roots are in Atlantic Canada and for many years I've witnessed Atlantic Lottery being recognized throughout the region as a leader in contributing to the community — both through delivering on its mandate to deliver 100 per cent of profits to help fund important public services, and through its commitment to supporting important causes and grassroots events around the region each year."
Keevill is leaving his prior role as CEO of Colour.
Sean O' Connor, Chair of Atlantic Lottery's Board of Directors, said he and the rest of the Board are thrilled to have found someone of Keevill's caliber.
"Keevill's proven track record of execution and extensive experience with digital transformation and innovation, combined with his personal commitment to his community, will serve him well as he steers Atlantic Lottery into the future as a competitive, innovative, responsible gaming company."
Chris Keevill is taking over from Brent Scrimshaw, who has served as President and CEO since 2011 and will retire from Atlantic Lottery with 13 years of service to the organization.
"The Board of Directors would once again like to thank Brent for his outstanding leadership during his tenure with Atlantic Lottery," O' Connor said. "Brent will remain as President and CEO until May 1, and during that period will continue to manage the organization and facilitate a seamless transition of leadership."
New Wave Esports Completes Acquisition of Even Matchup Gaming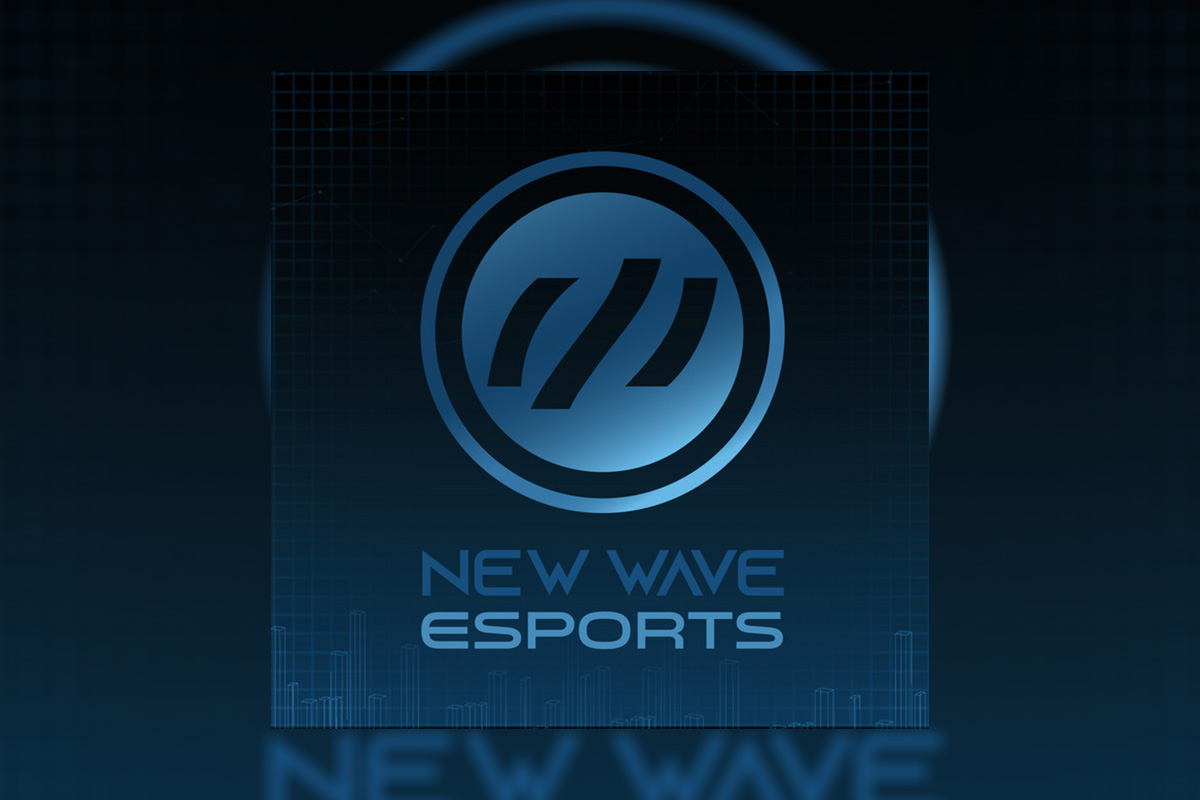 Reading Time:
3
minutes
NEW WAVE ESPORTS CORP. is pleased to announce it has completed the acquisition of all of the issued and outstanding shares of Even Matchup Gaming Inc. not previously held by New Wave Esports. New Wave Esports previously held an 18% stake in EMG. EMG is an esports events production and broadcast company based in Toronto, Ontario, Canada.
EMG highlights include:
A Toronto-based leading esports and competitive gaming event organizer, broadcaster, and player management company that produces onsite and online tournaments.
Focused on producing events within the fighting game community (FGC), such as Super Smash Bros., Street Fighter V, Tekken 7, Dragon Ball FighterZ, and more.
Hosts 80+ events per year with two major events, Get On My Level and Let's Make Moves.
Get On My Level, an annual Super Smash Bros. tournament with an official Nintendo partnership, saw 2,100+ attendees and just under 1M livestream views on twitch.tv during its 2019 event – with projected increased attendance and viewership for its 2020 event.
Let's Make Big Moves, another annualized FGC event, saw just over 1,000 attendees with 344k+ Twitch impressions for its 2020 event.
An annual growing audience of 7,400+ attendees, 25.8M+ social impressions, 5.5M+ YouTube views, and 1.8M+ Twitch livestream views.
"The EMG team is excited to be another wholly-owned company in the New Wave Esports portfolio," says Joe Cribari, CEO of Even Matchup Gaming. "We have a great opportunity to build on the momentum of our existing 80+ annual live events as we reimagine esports event experiences in the fighting game community and beyond. By working with New Wave Esports' other accretive portfolio companies, we are accelerating our business strategy by expanding through North America in 2020. We are looking forward to working closely with Dan Mitre and his team who share our vision and passion to grow the esports industry, starting with our passionate community."
"We're honored to welcome Even Matchup Gaming to the New Wave Esports family," said Daniel Mitre, CEO of New Wave Esports. "The company that Joe Cribari and his team has built has retained its roots with the fighting game community, and has maintained steady year-over-year revenue and audience growth. EMG's addition to our portfolio positions us as one of the premiere Super Smash Bros. and FGC tournament organizers within the esports industry. As we look further into 2020, we are excited to expand EMG's presence throughout North America as we bring additional major events to key cities in the United States and Canada."
Pursuant to the definitive share purchase agreement entered into on November 28, 2019, the consideration payable to the vendors of EMG is an aggregate of $1,230,000, payable in a combination of $550,000 cash (the "Cash Consideration") and 7,555,555 common shares in the capital of the Company (the "Consideration Shares") issued on February 7, 2020 at a deemed price per Consideration Share of $0.09. The Cash Consideration is payable in tranches, with $350,000 paid on February 7, 2020 and the remainder to be paid in installments over the six months following February 7, 2020. A portion of the Consideration Shares is subject to a contractual lock-up and will be released to the vendors of EMG in installments over twelve months following the closing of the Acquisition. Additional details on the Acquisition can be found in the CSE Form 9 of the Company posted in connection with the Acquisition.
ABOUT EVEN MATCHUP GAMING INC.
In March 2019, New Wave Esports acquired an 18% equity stake in Even Matchup Gaming, a Toronto-based leading esports and competitive gaming event organizer, broadcaster, and player management company that facilitates online and live tournaments. The company's tournament operator model is integral to the esports industry ecosystem as it is scalable and rapidly growing. Even Matchup Gaming's focus on fighting games uniquely positions the company in an important emerging sector of esports. The company produces over 80 events per year with 500 events hosted to date on local, regional, and national levels, including Canada's large fighting game tournament Get On My Level and Tristate's largest Super Smash Bros. tournament, Let's Make Moves. They leverage strategic partnerships and sponsorships with endemic and non-endemic brands such as Nintendo, Red Bull, and BENQ.