Esports Entertainment Group Partners With Dignitas, The Esports Organization Of Harris Blitzer Sports and Entertainment, To Provide P2P Esports Betting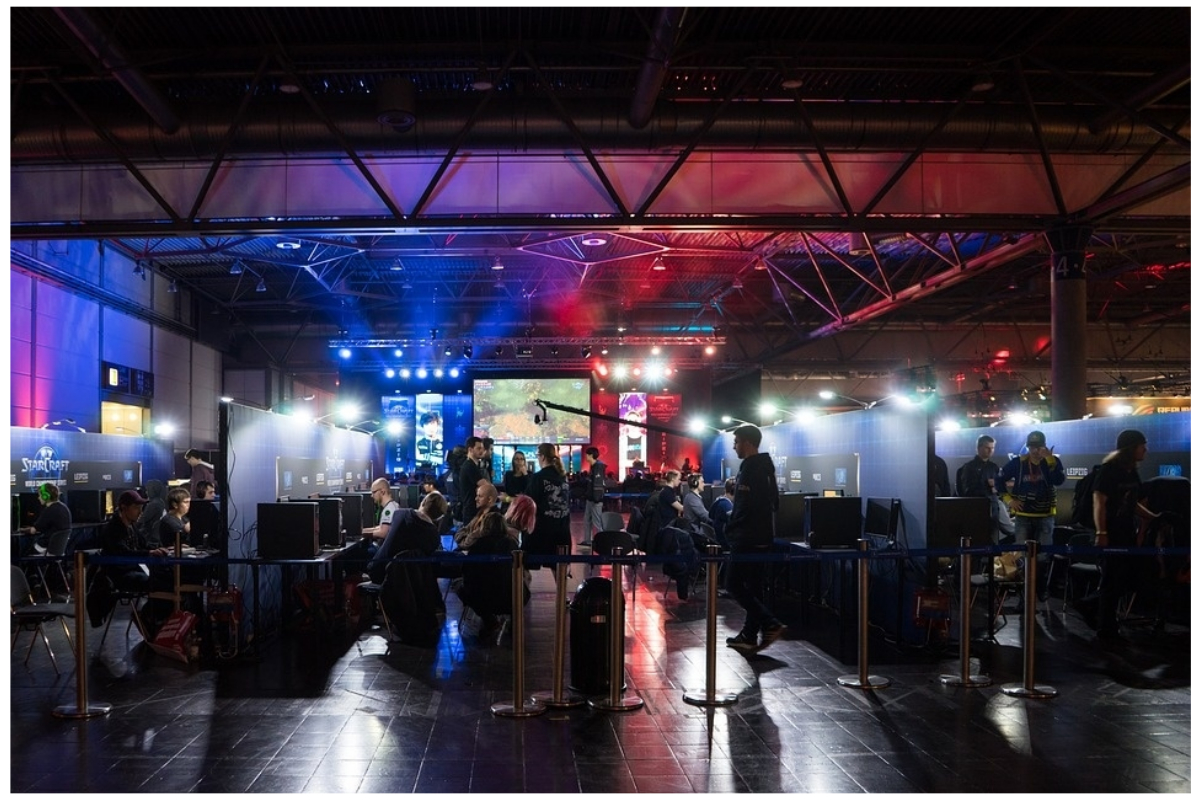 Reading Time:
2
minutes
Esports Entertainment Group, Inc., a licensed online gambling company with a specific focus on esports wagering and 18+ gaming, is pleased to announce a multi-year partnership with Harris Blitzer Sports & Entertainment to provide safe and transparent P2P esports betting to Dignitas fans via VIE.gg. Dignitas is an international esports team with one of the most iconic and recognizable brands in the professional gaming industry that fields teams in seven of esports' largest and most popular games.
Dignitas is the esports organization of HBSE, a globally renowned sports and entertainment company whose portfolio includes the Philadelphia 76ers, New Jersey Devils, Crystal Palace F.C. and the Prudential Center, one of the world's top-ranked venues located in Newark, N.J.  HBSE is owned by an investor group led by Managing Partners Josh Harris, the Co-Founder and Senior Managing Director of Apollo Global Management, LLC., as well as, David Blitzer, the Global Head of Blackstone's Tactical Opportunities group.
FIRST NORTH AMERICAN TIER-1 ESPORTS PARTNERSHIP FOR VIE.GG SETS NEW BENCHMARK
As a world champion and one of the original names in esports with a successful history since 2003, Dignitas represents the first North American Tier-1 esports organization to partner with the Company's VIE.gg esports betting platform. Dignitas is working with VIE.gg for the following reasons:
1.  The VIE.gg P2P model is much more attractive to Dignitas because an esports fan (a Dignitas fan) always wins, as opposed to a "house" model where odds are heavily stacked against fans.
2.  VIE.gg is the first and most transparent esports bet exchange as a result of Esports Entertainment Group being a fully reporting SEC issuer in the United States.
3.  Player safety features built into VIE.gg create a fun but responsible esports betting experience for fans. For example, players must choose their maximum bet amounts when they initially sign up with VIE.gg. Any subsequent increase to those levels requires a 30 day cooling off period to make sure players do not get carried away.
4.  The recent addition of pool betting is a further extension of the P2P model, which allows groups of opposing fans to wager against each other when their teams go head to head.
5.  Given the fact some esports fans bet on esports, Dignitas fans may as well bet on a safe platform that also supports the organization.
Dignitas CEO Michael Prindiville stated, "Esports Entertainment Group and Vie.gg offer a premier destination for our fans to engage with the games they love in ways that play upon a competitive spirit that is decidedly Dignitas in nature. The future of Dignitas is bound to our fans and the way they engage, interact, share and are moved by our content, products, players, streamers and more. The partnership with Esports Entertainment Group and Vie.gg is extremely natural; we are connected in our shared dedication to developing and amplifying the gaming space in this period of rapid and inspiring growth, and as it blends naturally with entertainment, music, lifestyle, and more."
Grant Johnson, CEO of Esports Entertainment Group stated, "I am very proud of this new partnership with HBSE and their Dignitas esports brand, which is founded in our shared common beliefs of player safety above all else.  I look forward to sharing our incredible product with Dignitas' highly engaged fan base over the next three years and beyond. For Esports Entertainment Group, a partnership of this calibre is a significant milestone for our shareholders and tremendous validation of both our P2P esports wagering model and future plans within the esports world."
Team Vitality and Lille Olympique Sporting Club Renew Their Partnership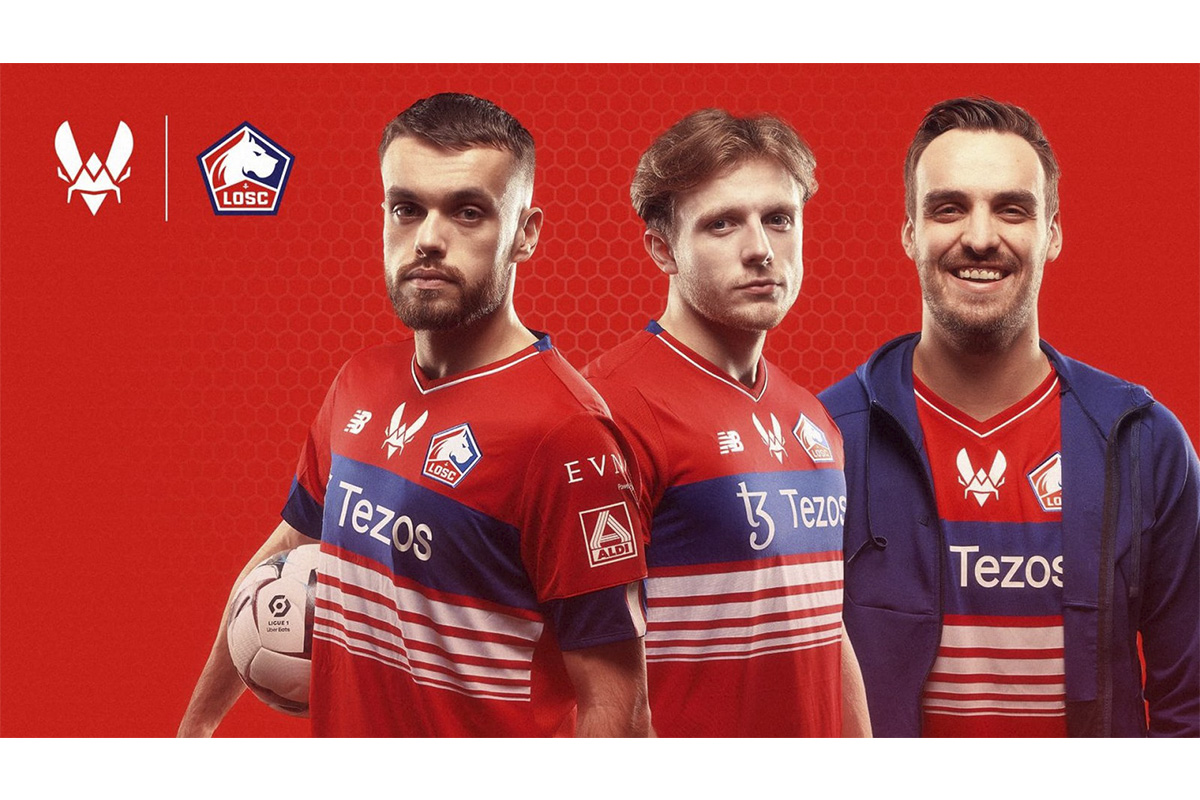 Reading Time:
3
minutes
Leading global esports organisation Team Vitality and Ligue 1 club Lille Olympique Sporting Club (LOSC), the 2021 French football champion and founding club of the eLigue 1 Uber Eats, announced the renewal of their partnership for the 2024 season. This renewed partnership solidifies the club's commitment to excellence in competition and has brought together a formidable duo that will perform on the French EA SPORTS FC 24 scene. The two French clubs have joined forces for a second consecutive year to compete in French EA SPORTS FC esports.
Team Vitality and LOSC eSports introduced Ilian Bouchi as its newest recruit to the EA SPORTS FC 24 team. Coming from the north of France, Ilian is a die-hard football fan who discovered his talent for FIFA games with his family as a child, before being scouted for his potential soon after his first competitions.
Known for his exceptional mechanics, Ilian quickly ranked amongst the top players in Europe. He will focus his talents on achieving the clubs' goals of dominating the eLigue 1 Uber Eats and taking the scene by storm. His arrival reflects the commitment of Team Vitality and LOSC eSports commitment to recruiting top young talent and remaining at the forefront of competition.
Ilian Bouchi said: "I am honoured to join a team as prestigious as Team Vitality and LOSC eSports. It's a privilege to play alongside Rocky, having followed his career when I was younger and seen them evolve as a player. As a LOSC supporter myself, I'm really looking forward to representing the club for this upcoming season. I will do my best to take the team as far as possible."
Team Vitality appointed Johann Simon, better known as "Maniika", as coach of the team. The ex-professional player has over a decade of experience in FIFA games and has participated in several World Cups with several titles to his name including, eLigue 1 Champion (2017) and Dreamhack Champion (2016). This season will be the beginning of his new path into coaching. Finally, Olivier "NephaleM" Morizet takes on the role of Team Manager to support the team throughout the year.
Johann "ManiiKa" Simon said: "I am delighted to start this new adventure, particularly for a huge organisation like Team Vitality and a club like LOSC! I can't wait to work with the team and help them conquer eLigue1."
Just like last year, the two clubs are keen to stand out during eLigue 1 Uber Eats with the ultimate goal of winning the league and qualifying for the FIFAe World Cup.
The team will continue to wear the Team Vitality x LOSC mixed jersey with the colours of red and white which stands as a symbol of the collaboration. The team will also continue to train at Team Vitality's V.Performance bootcamp, in the famous Stade de France. They will also have access to the prestigious Domaine de Luchin training centre and headquarters of LOSC.
"Signing LOSC for a second year is an incredible opportunity for our two clubs. LOSC is a club that shares our vision of excellence in competition, whether that is in esports or traditional sports. We can't wait for the season to begin to see this new duo evolve together," Nicolas Maurer, CEO & Co-founder of Team Vitality, said.
"We're delighted to renew our collaboration with Team Vitality who are one of Europe's leading esports organisations, after a successful first year together. Team Vitality is an ambitious organisation, and so is LOSC! We're all competitors, and by combining our strengths and shared values, we look to achieve our highest goals. We welcome Ilian and Maniika who'll join Rocky and the team. We hope they have a great season in EA Sports FC esports," Olivier Letang, President and CEO of LOSC, said.
LEC Introduces Sporting Financial Regulations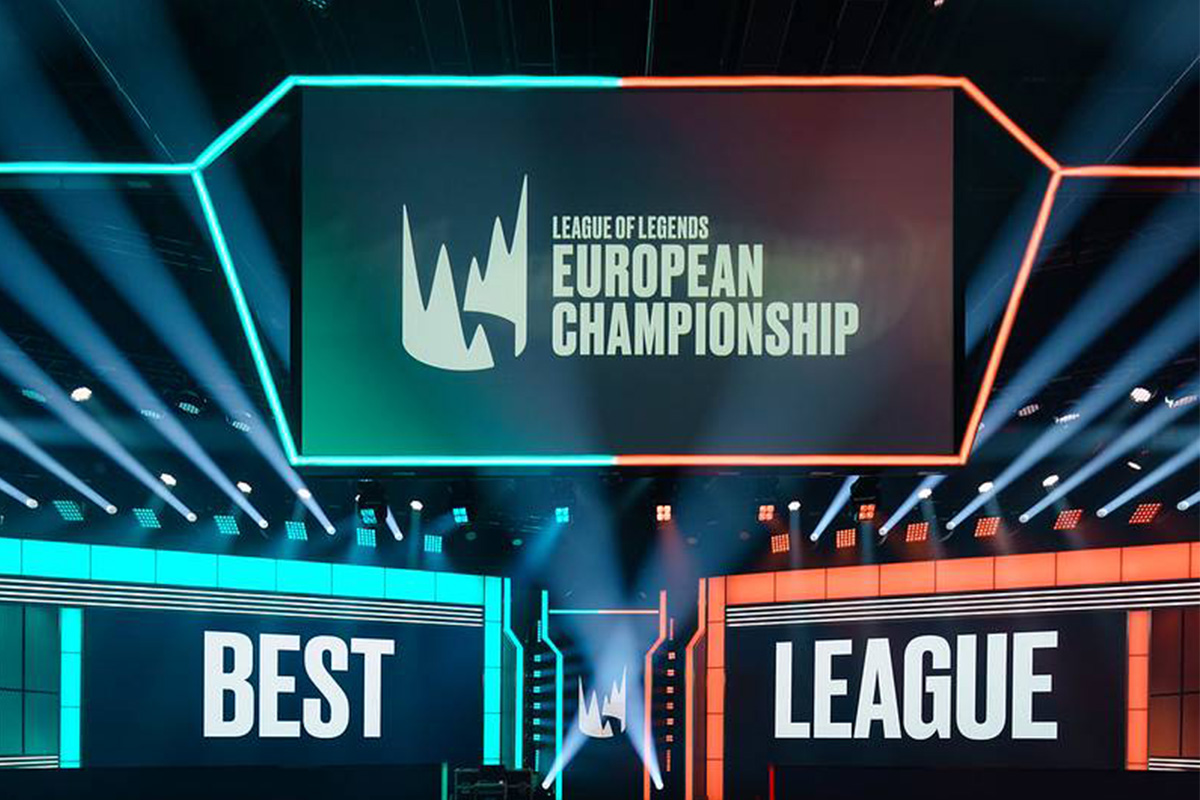 Reading Time:
2
minutes
To support the long-term financial stability and competitive balance of the LEC, the league is going to introduce new financial regulations – known as Sporting Financial Regulations (SFR) – for the start of the 2024 LoL Esports Season.
The LEC SFR will encourage teams to maintain the total sum of its five highest-paid player salaries below a certain threshold, with teams exceeding the threshold having to pay an excess fee (SFR Fee).
In doing so, the LEC seeks to create a financially sustainable environment for its pro players, partnered teams, and the league itself, allowing all parties to grow at a healthy and scalable pace, and protect the ecosystem from unsustainable spending practices. In addition, the framework will support the league by creating a better competitive balance and more engaging competition, further enhancing the experience for players and fans.
"In the current economic climate, we are dedicated more than ever to creating a sustainable future for our players, teams, and the LoL Esports ecosystem in EMEA as a whole. The LEC SFR, which will come into effect from the beginning of the 2024 Season, is one way in which we're continuing to work towards our goal of long-term financial sustainability. By doing this, we aim to encourage teams to operate more sustainable businesses to provide job security for players and ensure we serve our fans for decades to come," said Maximilian Peter Schmidt, Director of League of Legends Esports EMEA.
SFR will encourage each team to maintain the total sum of salaries (known as SFR Spend) paid to the top five highest-paid players in a team within a certain range. The range includes both an upper spending threshold (SFR Threshold) and a lower spending threshold (SFR Floor), with the lower spending threshold amounting to 50% of the SFR Threshold. Meanwhile, the SFR Threshold is calculated based on a number of considerations, including LEC player salaries, League Revenue Pool of the current and forecasted years, team financial data – such as revenue and expenses – and other market indicators. Teams that exceed the SFR Threshold will be imposed with an SFR Fee.
An exception will be made to teams if a player enters into a contract with the team either during or before the end of the 2023 LEC Season Finals. In this instance, the SFR Spend will be reduced by one-fifth of the SFR Threshold or the actual salary amount; whichever is lower.
The policy will be introduced starting from the 2024 LEC Global Contract Start Date (21 November 2023), with the first cycle running until the 2024 LEC Global Contract End Date (18 November 2024).
Abios Powers Nigerian Esports Betting Brand Oyawin with Data and Widgets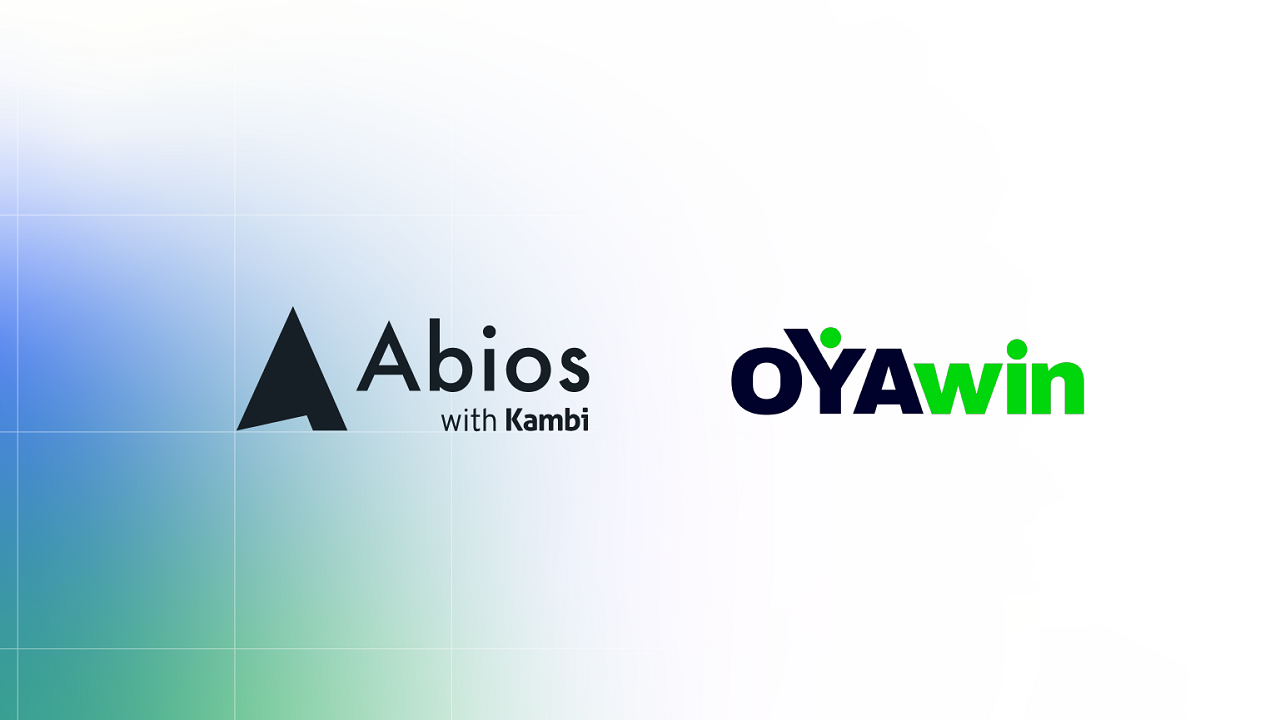 Reading Time:
< 1
minutes
As part of Kambi Group, Abios powers Nigerian sports betting brand Oyawin with odds and statistics from the largest matches and tournaments in esports.
Oyawin, the newly launched mobile-first sportsbook, allows Nigerian esports fans to access a wide range of statistics, as well as streams and odds from top esports matches, directly on their phones.
Abios has supplied 1337Pro with data and statistics for the largest esports titles, including CS:GO, Dota 2 and League of Legends, for years. The organisation has expanded from being a media platform to include a sportsbook solution and Oyawin, a sports betting brand registered in Nigeria.
With the help of Abios' product portfolio, Oyawin can provide a comprehensive esports solution to Nigerian bettors. It is focused on tier 1 esports titles, including CS:GO, League of Legends and VALORANT. With access to Abios' full portfolio, Oyawin can engage their audiences with engaging content such as player props, data visualisations and embedded streams.
It also features Abios' esoccer solution, allowing fans to engage with engaging around-the-clock content supported by widgets and streams.
Oskar Bonnevier Fröberg, CEO and Founder of Abios comments: "To support the growth of esports in Nigeria, we're delighted to supply Oyawin with our esports odds, statistics and data visualisations. It allows Nigerian bettors to discover and get access to engaging content for the largest tournaments in esports."
Jason Foster, Managing Director of 1337Pro Bet: "Abios data has powered 1337pro.com for years, from fixtures, statistics and results to live stream links. We have now extended this success with full odds and trading integration for Oyawin. The platform's successful launch has given us complete confidence in Abios and our products. We look forward to delighting our sportsbook operators."