Wazdan Set to Exhibit at iGB Live! Bringing Attendees a First Preview of Larry the Leprechaun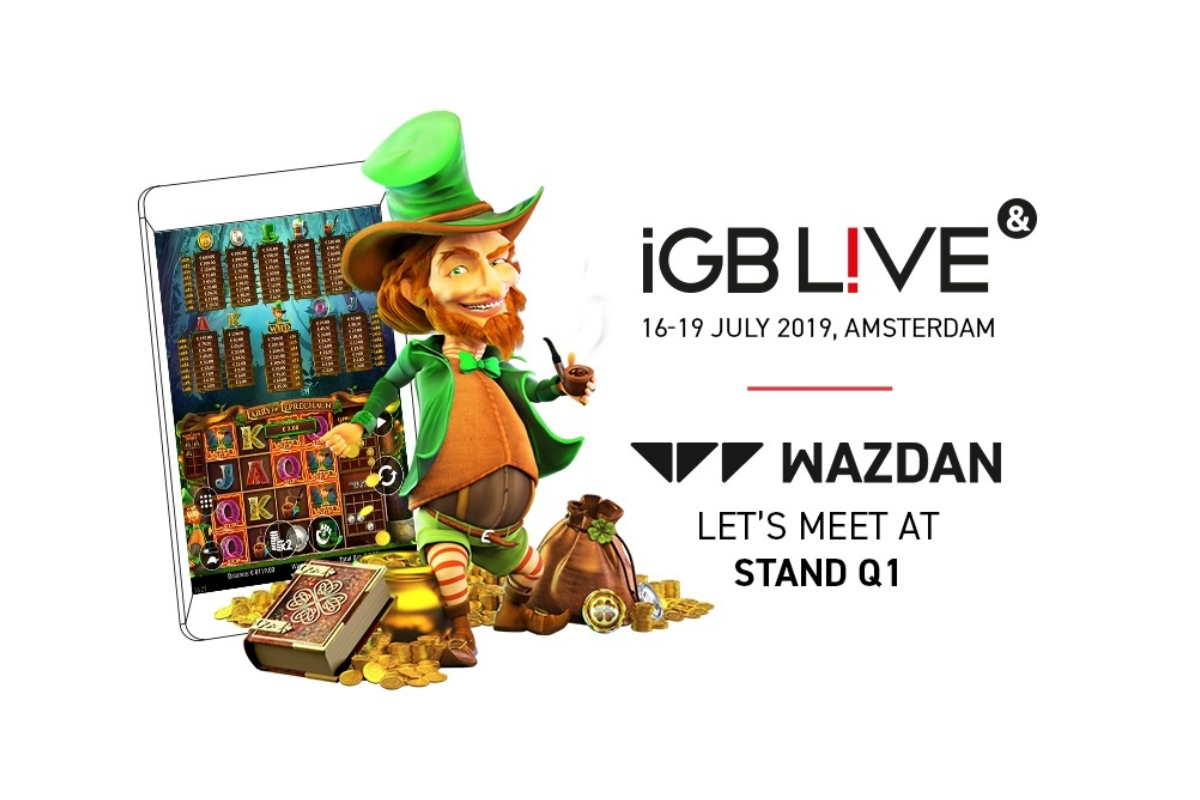 Reading Time:
2
minutes
Wazdan is exhibiting at iGB Live! in Amsterdam from the 16th – 19th July, showing off their main release of the year, Larry the Leprechaun.
The iGB Live! event is one of the premier events in the gaming calendar, bringing together iGB and iGB Affiliate communities with the goal to fuel new ideas, spark innovation, and drive real business.
The event, taking place over four big days from the 16th to 19th July, attracts some of the iGaming industry's greatest minds in an environment poised for connecting, networking, learning, and a lot of fun.
The team at Wazdan are excitedly preparing for the event and the big launch of Larry the Leprechaun, which is set to go live on the first day of the show, July 17th. Attendees will get some of the earliest chances to see this Irish tale brought to life; embarking on an adventure through an enchanted forest on the quest for the famous pot of gold.
While the company has been busily releasing games all year, Larry the Leprechaun is Wazdan's feature game of the year, and its launch has been highly anticipated.
Packed full of rich-features, first-class tech, an engaging storyline, and vivid top-notch graphics, Larry the Leprechaun is sure to delight all those who swing by the Wazdan stand for a test.
Other games on show at the event will include Relic Hunters ™ and the Book of Faith, Lucky Fish™, Beauty Fruity, as well as two Asian slots: Butterfly Lovers and Lucky 8.
Never one to skimp on entertainment, Wazdan are also bringing their very own Magician to the event, ready to dazzle visitors at their stand.
If you're interested in playing some games, watching a Magician in action, chatting about the sector, or simply want to enjoy a laugh, visit the Wazdan team at stand Q1. The stand will be white and green, in theme with Larry, so you can't miss them.
Wazdan is an innovative slot game producer, made up of passionate gaming enthusiasts, who have dedicated more than a decade to pushing the limits of technology to explore the richness of what a slot game could be.
Wazdan has been a pioneer in the industry with their Unique Wazdan Features that make each of their slot games tailorable to the unique ways in which their players like their games to function. From their world-first Volatility Levels™ to Double Screen Mode, Energy Saving Mode, Unique Gamble Feature, Ultra Fast Mode, Ultra Lite Mode, and Big Screen Mode, players have endless options to create their own experience.
"iGB Live! is an exciting event on our calendar for 2019. We love every opportunity to interact with our industry peers, learn what others are doing and, of course, show off the great projects we have been working hard on – this year that is Larry the Leprechaun. Our entire team is incredibly proud of Larry the Leprechaun, and we can't wait to give attendees a spin and answer any questions about the game or simply have a chat. Come find us on stand Q1," says Andrzej Hyla, Head of Sales at Wazdan.
Already off to a rapid start this year, the team at Wazdan shows no signs of slowing down. Be sure to follow all the latest news at www.wazdan.com
Spanish Gambling Revenue Up 12.5% in Q1 2020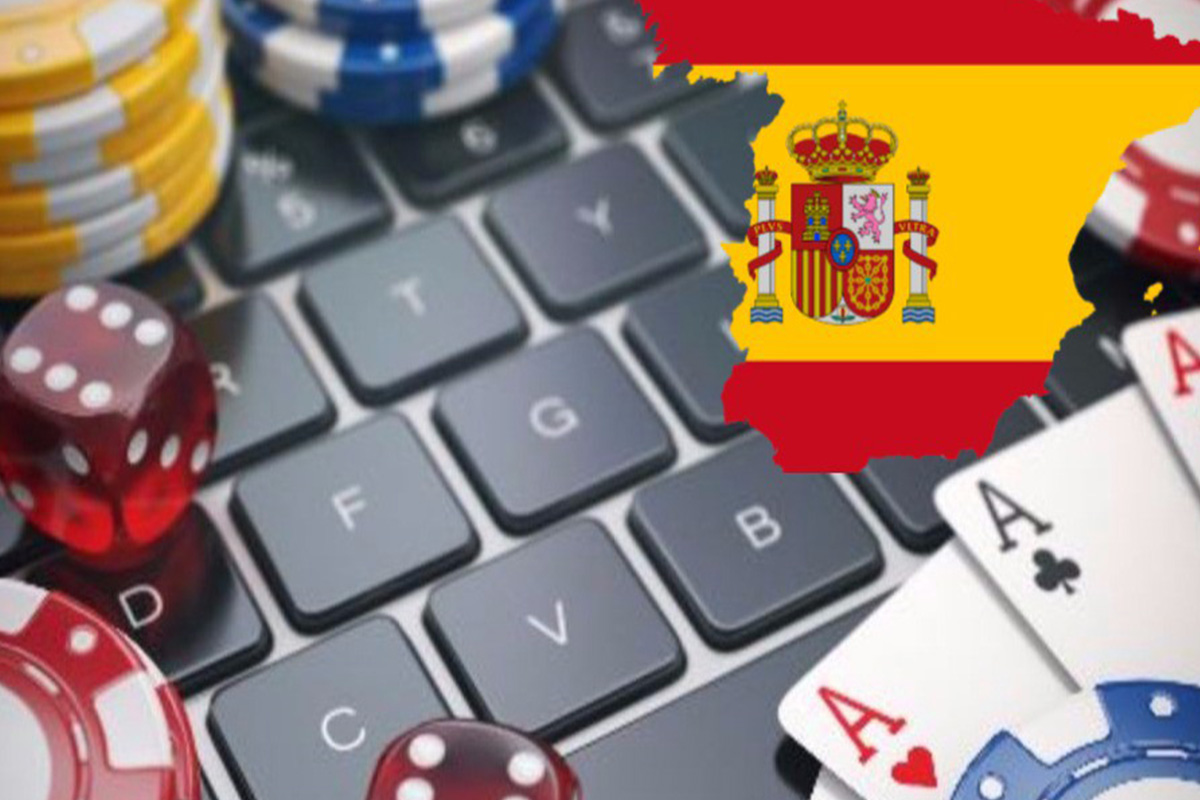 Reading Time:
< 1
minute
Despite the suspension of major sporting events due to COVID-19, Spanish gambling revenue grew 12.5% year-on-year in Q1 2020.
The Dirección General del Ordenación del Juego (DGOJ) informed that revenue rose to €218.0m during Q1 2020, with players staking €4.80bn during the period, up 3.6%.
During Q1, there were 911,218 active accounts over the month, up marginally year-on-year, though new account sign-ups grew 5.6% to 289,340.
Turning to revenue by vertical, sports betting led the way, with its €110.6m contribution up 8.7% year-on-year and accounting for 50.8% of the quarterly total. This was driven by fixed-odds betting, for which revenue was up 13.1% to €46.3m.
The biggest rise was in fixed-odds betting on other events, which saw revenue jump 91.3% to €1.8m.
For casinos, revenue was up 16.8% at €77.6m. Slots contributed €43.2m, up 15.7%, while the biggest year-on-year rise was recorded for live roulette, which saw revenue grow 35.6% to €18.4m. Standard online roulette also performed strongly, with revenue up 16.7% to €10.7m.
Poker, a product that has enjoyed a return to prominence amid the sporting shutdown, saw revenue grow 13.1% at €24.2m.
BetConstruct Builds Branded Live Casino Halls in 30 Days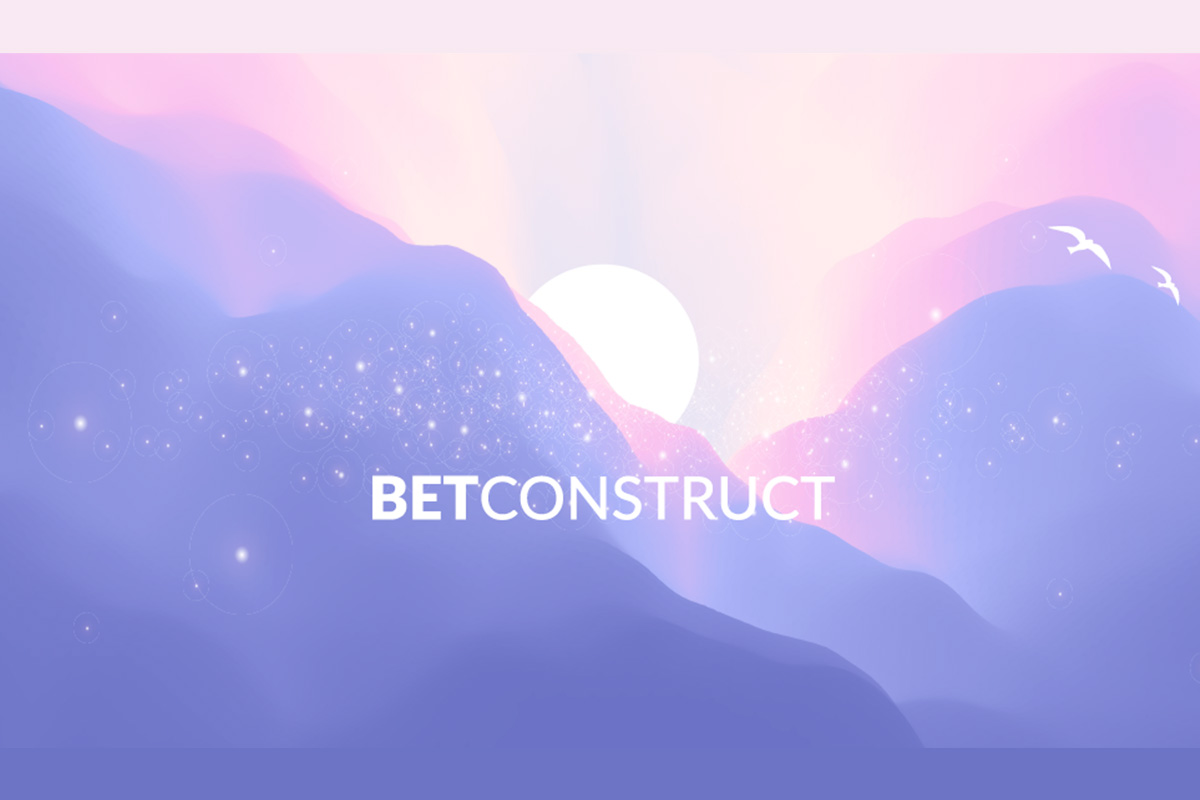 Reading Time:
< 1
minute
BetConstruct has expanded its live casino studio capacity to build branded live casino halls for online gaming companies in the shortest time possible.
In the absence of on-site casino entertainment, the technology and solution provider expands the studio's physical footprint and empowers gaming businesses to make a smooth transition to online operations by offering them a full-fledged live casino hall in just 30 days. Today, the provider is fully equipped to deliver more than 200 dedicated gaming tables upon request.
For those who want a branded gaming area with distinctive design, languages and game selection, BetConstruct allocates a dedicated space in its live studio and implements a floor-to-ceiling construction of a gaming hall.
Every single notion in such gaming space is up for customization – hall colours, number of gaming tables, dealer attires, table fabric, playing cards design, screens, accessories, game types, languages and more.
The final product meets all the requirements an operator has specified, embodies a distinguished atmosphere of a brand and delivers the look and feel of a real casino to the players, thus elevating their engagement.
New Study Reveals That a Number of Practices in Video Games Significantly Links to Problem Gambling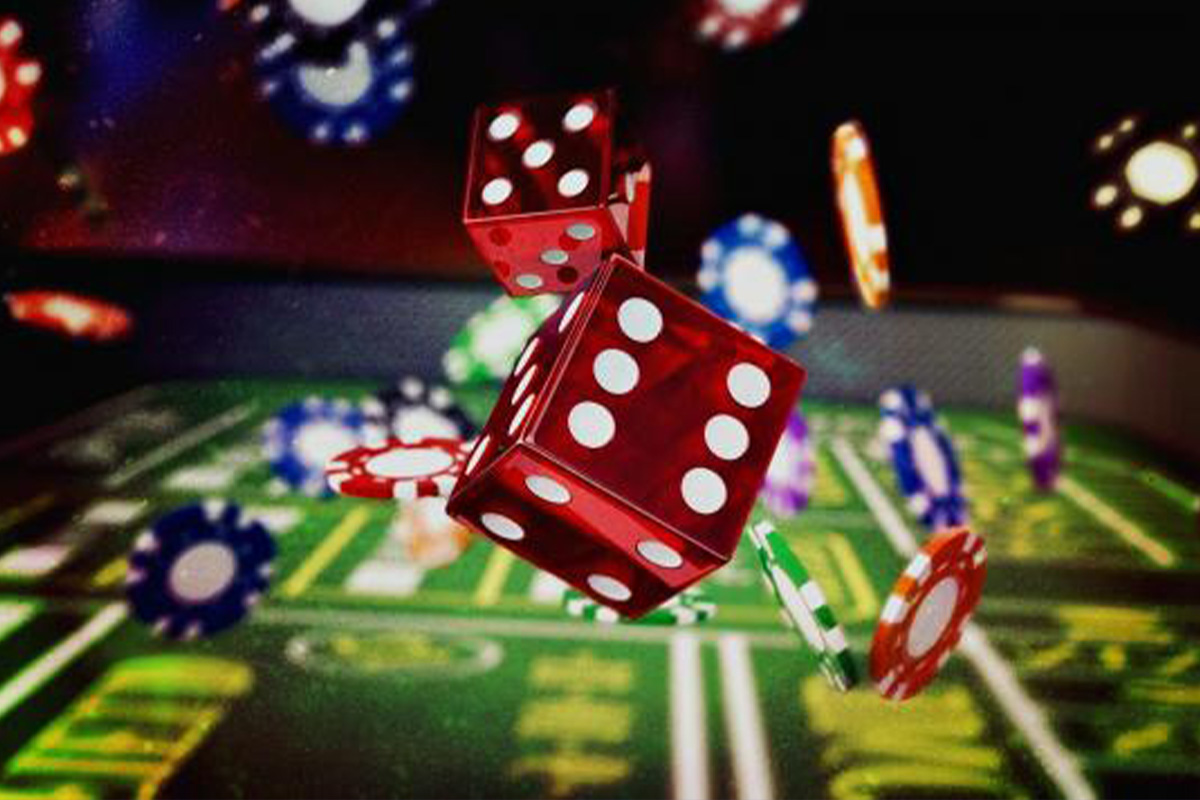 Reading Time:
2
minutes
According to a new study, a number of video game practices, such as token wagering, real-money gaming and social casino spending, are significantly linked to problem gambling. The study provides evidence that players who engage in these practices are also more likely to suffer from disordered gaming.
Author of the study, Dr. David Zendle from the Department of Computer Science at the University of York, said: "These findings suggest that the relationship between gaming and problem gambling is more complex than many people think."
"When we go beyond loot boxes, we can see that there are multiple novel practices in gaming that incorporate elements of gambling. All of them are linked to problem gambling, and all seem prevalent. This may pose an important public health risk. Further research is urgently needed."
For the study, a group of just under 1100 participants were quota-sampled to represent the UK population in terms of age, gender and ethnicity. They were then asked about their gaming and gambling habits.
The study revealed that a significant proportion (18.5%) of the participants had engaged in some behaviour that related to both gaming and gambling, such as playing a social casino game or spending money on a loot box.
"There are currently loopholes that mean some gambling related elements of video games avoid regulation. For example social casinos are 'video games' that are basically a simulation of gambling: you can spend real money in them, and the only thing that stops them being regulated as proper gambling is that winnings cannot be converted into cash," Dr. Zendle said.
"We need to have regulations in place that address all of the similarities between gambling and video games. Loot boxes aren't the only element of video games that overlaps with gambling: They're just a tiny symptom of this broader convergence," Dr. Zendle added.