Pennsylvania Slot Machine Revenue Increases in 2018/2019 Fiscal Year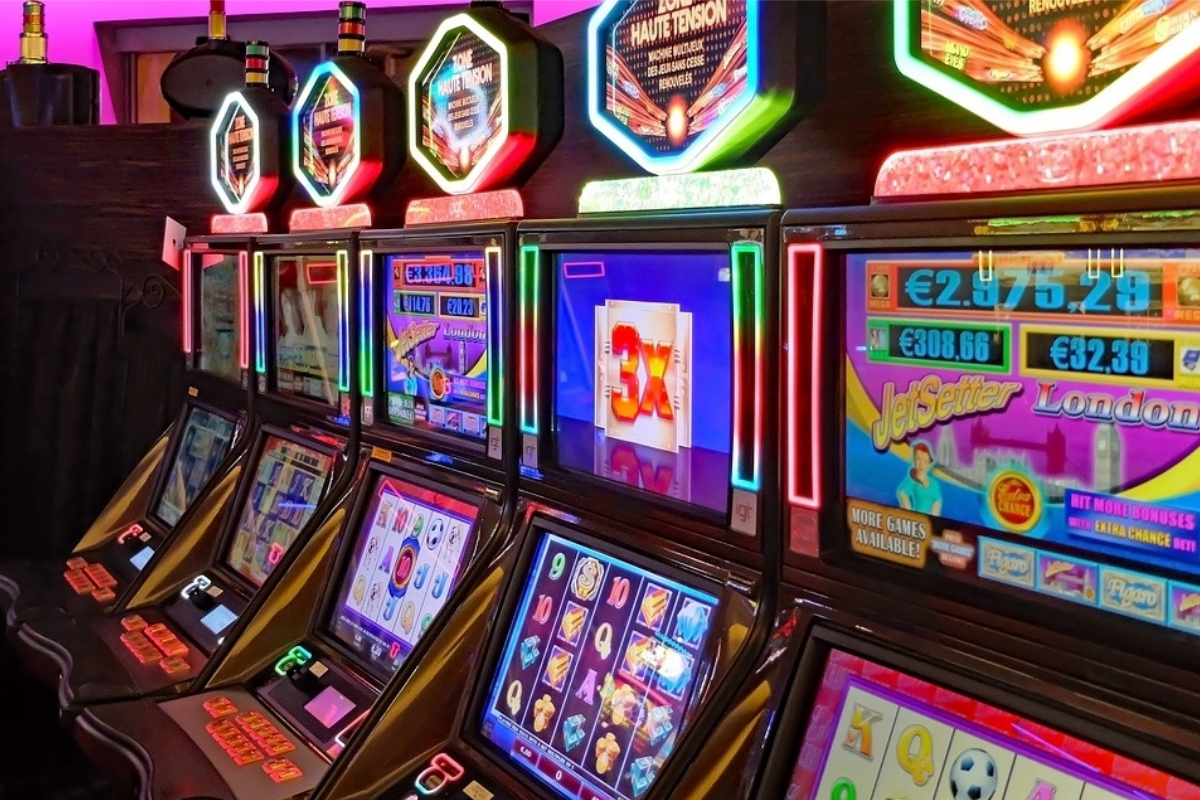 Reading Time:
3
minutes
The Pennsylvania Gaming Control Board today reported that slot machine revenue increased 1.1% during the recently completed 2018/2019 state fiscal year compared to the previous fiscal year.
The findings were part of a report posted on the Board's web site that provides monthly revenue figures for all 12 Commonwealth casinos.
Slot machine revenue was up in 9 of the 12 months during the most recent fiscal year totaling $2,378,859,341 or $26.5 million higher than the $2,352,320,937 generated during the 2017/2018 fiscal year. Tax revenue produced by slot machine play during the 2018/2019 fiscal year totaled $1,237,085,077*.
The Board noted that these figures reflect only slot machine revenue and not total gaming revenue that includes table games.  The Board will provide those figures later this month when it publishes its June 2019 and fiscal year 2018/2019 revenue report for table games.
To date, since the opening of the first casino in November of 2006, revenue from slot machine play has totaled $27 billion resulting in tax generation of $14.5 billion.
Below is a comparison of the statewide slot machine revenue for each fiscal year since casinos opened in Pennsylvania:
State Fiscal Years

(July 1 – June 30)

Gross Revenue from

Slot Machines

Tax Revenue from

Slot Machines*

2006/2007

$454,579,636

$250,018,898

2007/2008

$1,404,753,259

$772,614,293

2008/2009

$1,754,002,790

$964,701,535

2009/2010

$2,164,839,765

$1,190,592,417

2010/2011

$2,346,641,869

$1,283,992,674

2011/2012

$2,476,775,317

$1,345,087,522

2012/2013

$2,428,887,430

$1,308,622,258

2013/2014

$2,319,890,598

$1,241,218,137

2014/2015

$2,335,787,919

$1,247,016,899

2015/2016

$2,388,658,549

$1,276,133,621

2016/2017

$2,336,152,508

$1,236,670,146

2017/2018

$2,352,320,937

$1,192,851,503

2018/2019

$2,378,859,341

$1,237,085,077
* Tax revenue figures reflect amounts generated prior to any adjustments by the PA Department of Revenue. Tax revenue figures for FY 2017/2018 were affected by legal changes regarding the Local Share Assessment and by Act 42 of 2017.
The Board is also providing year-over-year slot machine gross revenue comparisons for each casino for the 2018/2019 and 2017/2018 fiscal years:
Casino

Gross Revenue from

Slot Machines

FY 2018/2019

Gross Revenue from

Slot Machines

FY 2017/2018

% Change

Parx Casino

$416,890,976

$400,733,138

4.03%

Wind Creek Bethlehem (formerly Sands)

$295,726,499

$302,054,464

-2.09%

Rivers Casino

$291,107,335

$274,238,465

6.15%

The Meadows Casino

$211,955,727

$209,520,273

1.16%

Hollywood Casino at Penn National Race Course

$205,718,923

$207,355,560

-0.79%

Harrah's Philadelphia Casino and Racetrack

$196,207,089

$199,718,368

-1.76%

Mohegan Sun Pocono

$194,507,527

$202,793,257

-4.09%

SugarHouse Casino

$182,607,146

$178,910,959

2.07%

Mount Airy Casino Resort

$145,483,303

$146,997,589

-1.03%

Presque Isle Downs and Casino

$114,881,765

$114,436,868

0.39%

Valley Forge Casino Resort

$96,278,435

$86,686,698

11.06%

Lady Luck Casino Nemacolin

$27,494,616

$28,875,296

-4.78%

Statewide Total

$2,378,859,341

$2,352,320,937

1.13%
Finally, the report on the Board's web site also provides a statewide total and casino-by-casino monthly slot machine revenue for June 2019. During the month of June, the 12 casinos had a slight rise of .5% in gross revenue over June 2018.
Gross revenue for each of the casinos operating in June 2019 is as follows, with the percentage change from the previous June:
Casino

Gross Revenue from

Slot Machines

June 2019

Gross Revenue from

Slot Machines

June 2018

% Change

Parx Casino

$34,632,235

$34,848,793

-0.62%

Wind Creek Bethlehem (formerly Sands)

$24,967,880

$24,656,720

1.26%

Rivers Casino

$24,059,071

$22,977,523

4.71%

The Meadows Casino

$17,613,994

$17,309,316

1.76%

Hollywood Casino at Penn National Race Course

$17,005,540

$17,401,373

-2.27%

Mohegan Sun Pocono

$16,240,403

$16,164,708

0.47%

Harrah's Philadelphia Casino and Racetrack

$15,829,226

$16,677,142

-5.08%

SugarHouse Casino

$14,981,076

$14,706,899

1.86%

Mount Airy Casino Resort

$12,569,585

$12,853,288

-2.21%

Presque Isle Downs and Casino

$9,881,800

$10,269,029

-3.77%

Valley Forge Casino Resort

$8,463,665

$7,559,802

11.96%

Lady Luck Casino Nemacolin

$2,511,426

$2,339,080

7.37%

Statewide Total

$198,755,901

$197,763,672

0.50%
The average number of operating slot machines during June of this year at the 12 casinos was 24,869 compared to 25,737 in June of last year.
About the Pennsylvania Gaming Control Board:
The Pennsylvania Gaming Control Board is tasked to oversee all aspects of the state's casino industry. In addition to slot machine and table games gambling, this now includes sports wagering offered through land-based sportsbooks at eight locations and through three online outlets. The oversight also includes other new gaming initiatives, expected to be launched in the coming months, which were created through Act 42 of 2017, an amendment to the Race Horse Development and Gaming Act.
The Commonwealth's casino industry currently consists of 10 stand-alone and racetrack casinos in operation, along with the two smaller resort casinos.  These facilities collectively employ over 16,000 people and annually generate approximately $1.4 billion in tax revenue from slot machine and table games play. The largest portion of that money is used for property tax reduction to Pennsylvania homeowners.
Additional information about both the PGCB's gaming regulatory efforts and Pennsylvania's gaming industry can be found at gamingcontrolboard.pa.gov. You can also follow the agency on Twitter by choosing @PAGamingControl.
Source:  Pennsylvania Gaming Control Board
Cordish Celebrates Groundbreaking Ceremony for $150 M Live! Casino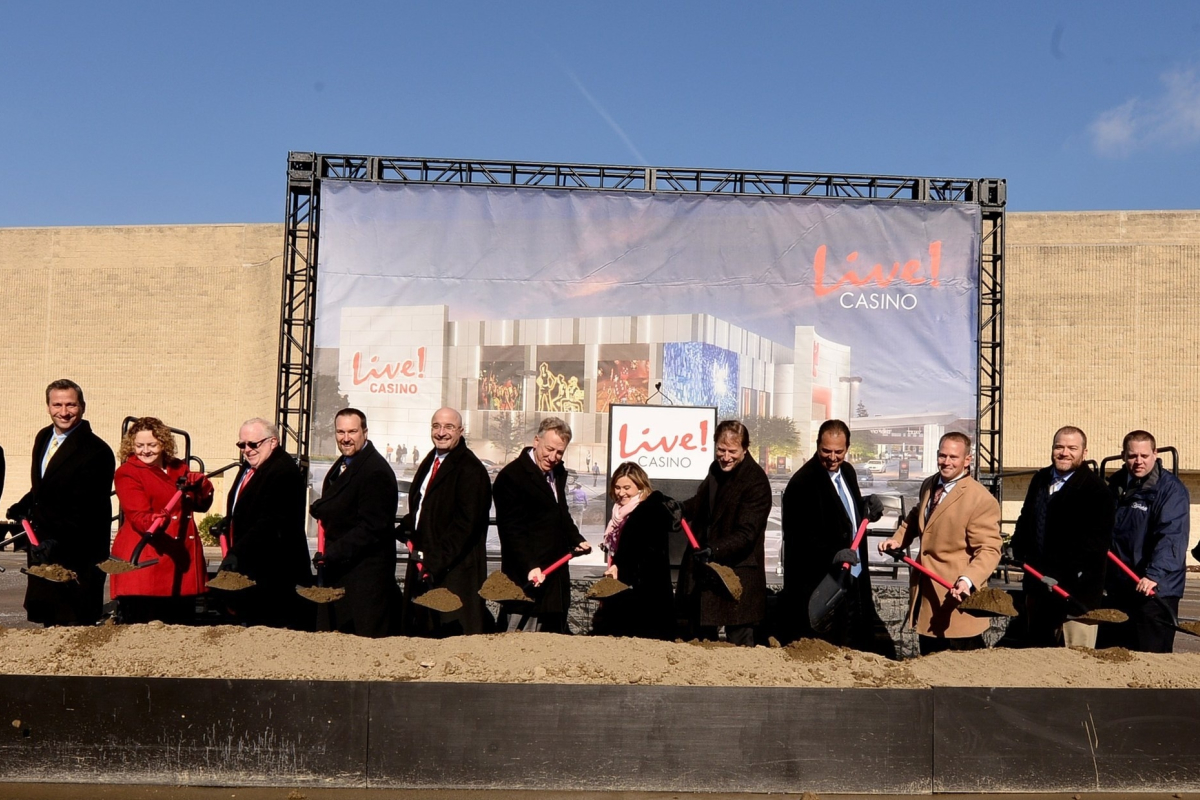 Reading Time:
< 1
minute
Stadium Casino Westmoreland, an affiliate of The Cordish Companies, has celebrated the groundbreaking ceremony for the new $150m Live! Casino.
Cordish executives were joined by Pennsylvania State Senator Kim Ward and State Representative George Dunbar, along with dozens of regional business, community and tourism leaders, for the first turn of the shovels marking the start of construction on the 100,000-square-foot gaming, dining and entertainment destination.
Live! Casino will be part of the popular 1.3-million-square-foot Westmoreland Mall development, located in Hempfield Township, approximately 30 miles from downtown Pittsburgh.
Live! Casino will feature 750 slots and approximately 30 live action table games; a Sportsbook; plus, nationally-recognised restaurants and live entertainment venues. The Project is expected to generate $188 Million in annual economic impact, with an additional $148 Million in economic impact from construction, including approximately 960 direct and indirect construction jobs, plus approximately 500 permanent new jobs for local and regional residents.
"We couldn't be more pleased to break ground on the newest Live! Casino project and expand this distinctive brand even further into Pennsylvania. We are a family-owned company that is deeply committed to treating our guests like family, so we're going to ensure that everything our guests have come to love about Live! Casino – first-class service, friendly atmosphere and exciting environment – is reflected in this new, unique gaming, dining and entertainment destination in Westmoreland County," Jon Cordish, Principal of The Cordish Companies.
Online Gambling Revenue in Delaware Slips to One-year Low in October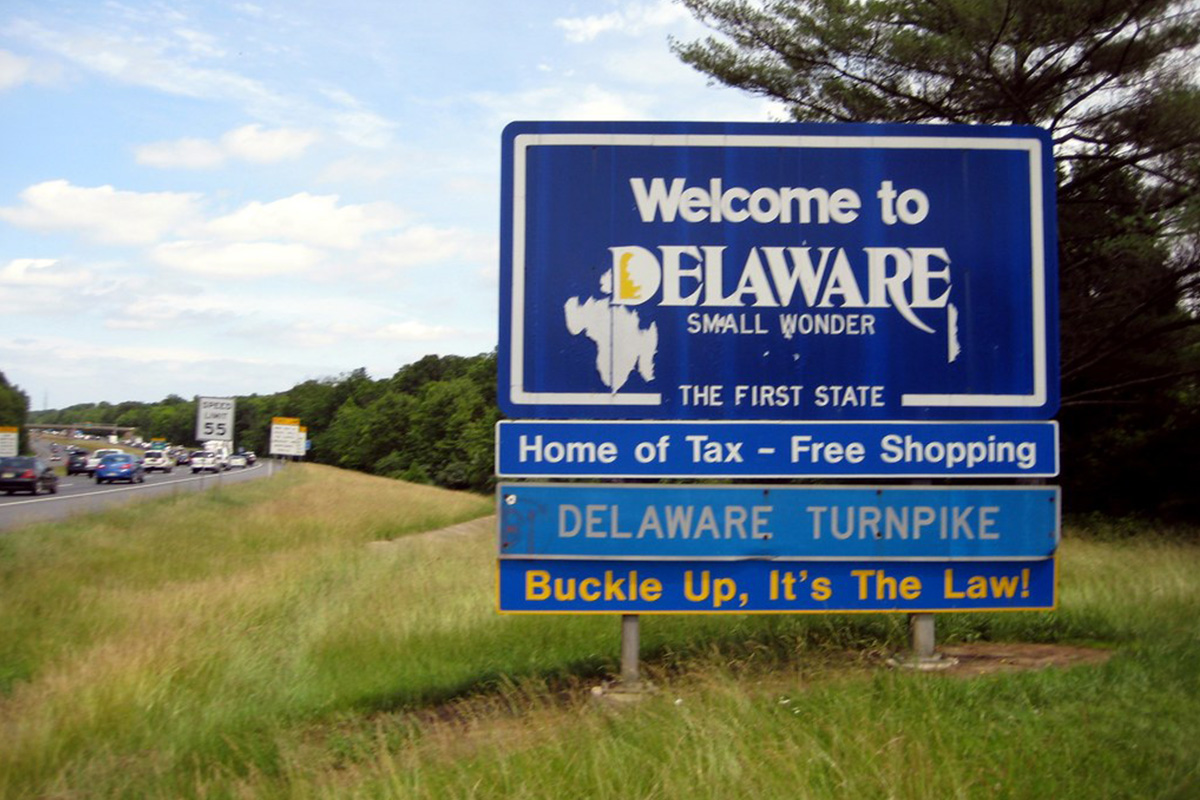 Reading Time:
< 1
minute
Delaware igaming revenue in October has touched the lowest level of the year due to a sharp month-on-month decline in revenue at Dover Downs.
The online gaming revenue in October was $246,092, which is 36.1% down from $384,830 in September. Consumers spent $9.4m on igaming in October, down from $11.8m in September.
Video lottery was the primary source of revenue for the market's three licensed operators, accounting for $184,224 of the total. Table games followed on $40,428, but this was significantly lower than $171,156 in September.
Poker rake and fee revenue was relatively level month-on-month at $21,439. Players won a total of $9.6m, including $6.4m from table games and $3.2m from video lottery.
Delaware Park was the market leader in October, recording $126,126 in revenue, only slightly down on the previous month. Harrington Raceway followed with revenue of $77,171 for the month off total consumer spending of $1.1m.
Dover Downs slipped from first place in September to last in October, mainly due to a $6726 loss for its online table games, compared to $119,648 in revenue in the previous month.
Free-to-play planets align for SportCaller with Sports Equinox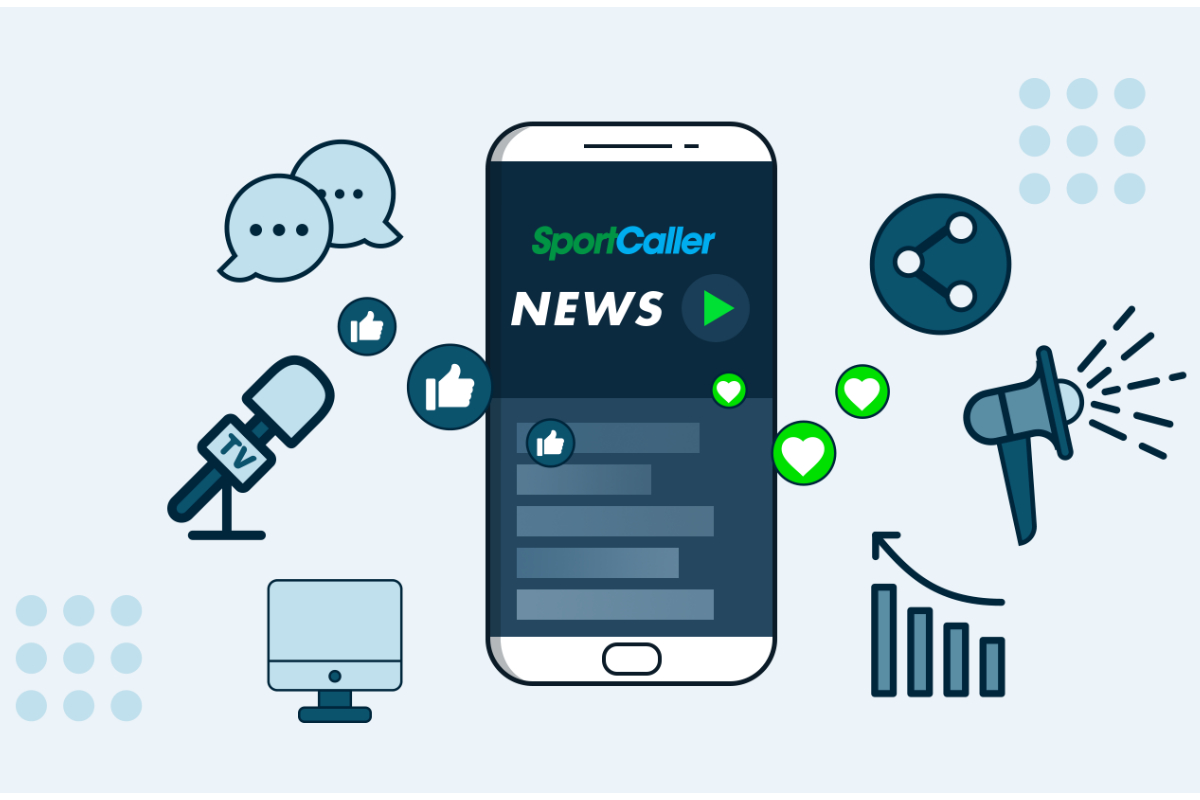 Reading Time:
2
minutes
FanDuel partnership sees FTP specialist ramp fan engagement at milestone intersection of major US sports
SportCaller, the free-to-play (FTP) sports-game specialist, has bolstered its partnership with US operator FanDuel through the success of its latest game-rollout to fresh audiences countrywide across North America.
Having integrated SportCaller's easy-to-deploy FTP platform – initially targeting March Madness, the MLB and then the new NFL season – FanDuel's latest game targeted that rarest of sporting phenomena, the Sports Equinox, which had occurred only 18 times previously.
A Sports Equinox takes place when all four major sports (NBA, NHL, MLB and NFL) play a game on the same day. Twenty-six games took place across each of the four tentpole sports and users were asked to pick at least 20 correct results in order to win a share of the $500k jackpot. This FTP game was a first for FanDuel in that it was open to both Sportsbook and Fantasy customers, resulting in record-breaking take-up rates from players countrywide.
Alongside this SportCaller-powered FTP game, FanDuel also launched a mini-site with a data-driven Sports Equinox countdown clock to the first games of the day, which was even projected on to the side of a skyscraper in New York's Times Square for the lead-up to the games. Sports Equinox followed hot on the heels of Keep the Cash, another $1 million game launched in time for the start of the NFL season in order to enhance fan engagement throughout the regular season and the playoffs.
This is a unique FTP offering in the US market, leveraging the success and learnings from Paddy Power Betfair whose original concept, Beat The Drop, shattered best-case projections at the 2018 World Cup. The instant acclaim for this product rollout (turning the tables on traditional operator-player dynamics by awarding customers their "winnings" up front) underlines the synergies delivered from a wider global collaboration with Flutter Entertainment, for whom SportCaller's market-leading platform is fast becoming a key cog in a brand-wide localisation strategy.
Lorcan Kelly, VP of sportsbook product at FanDuel, said: "With this platform, we can now deploy new games, like Sports Equinox and Keep the Cash, as a targeted approach towards key sporting events, each offering a tailored solution with efficient real-time reporting."
SportCaller MD Cillian Barry added: "After the breakout success of Beat The Drop for Flutter Entertainment over the last World Cup, it's a real validation to now be delivering similar record-breaking retention results for FanDuel in the States. It's an exciting time in an embryonic market.
"It's so rare that the planets align for a Sports Equinox. Therefore, it was great that we could respond by creating a game that immediately captured the public's imagination and attention. It consolidates the traction already generated by games such as Keep the Cash, which offers free games for the duration of an enthralling NFL season that is coming to the boil over the next few months."
All SportCaller games ride on the back of a unique account-management platform, which is equipped with the industry's finest CRM and geolocation tools. This helps overcome any local regulatory challenge across fragmented legislative landscapes, above all in the US where regulation continues to show varied hands state-by-state.
SportCaller's pioneering performance in the domain of enhanced acquisition and retention remains second-to-none across a raft of different sports, which will now include: college sports, NBA, MLB, golf, tennis, UFC, boxing and NFL.