BMM Testlabs on Illinois' Newest Gaming Law and the Impact to Test Lab Competition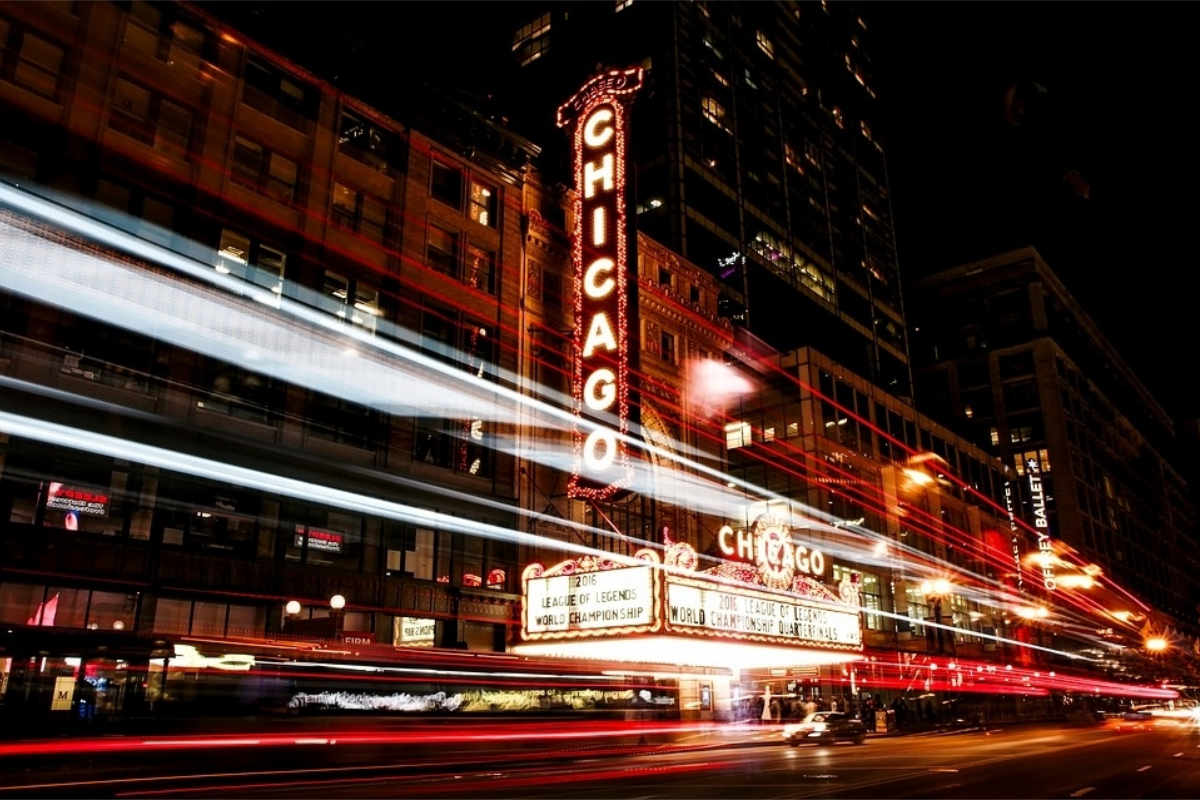 Reading Time:
2
minutes
BMM Testlabs, the world's best gaming testing laboratory and technical consultancy, applauds changes to Illinois gaming statues within SB690 recently approved by the State Legislature and signed by the Governor. The new language supports competition amongst qualified and accredited independent testing laboratories as the State prepares for gaming expansion.
Martin Storm, CEO and President of BMM Testlabs commented, "The language within SB690 requires the Board to promulgate rules that will ensure that qualified and accredited laboratories will be approved regardless of any existing contractual obligations."
Storm added, "This change is an enormous win for the industry across a number of fronts. The new ruling enables the manufacturer to choose their preferred test lab based on competitive factors such as velocity, price and predictability while driving improvements in quality. A competitive and multi-company testing market will greatly benefit manufacturers, casino operators, terminal operators and the State of Illinois at this critical time."
For more on how BMM Testlabs is bringing great performances to every client, every day, go to BMM.com or reach out to Travis Foley at travis.foley@bmm.com.
About BMM:
BMM is the longest established and most experienced private independent gaming certification lab in the world, providing professional technical and regulatory compliance services to the gaming industry since 1981.
At its core, BMM is a systems-expert company that has provided consulting for and tested many of the largest gaming networks and systems over the last 37 years. In addition, BMM has been successfully testing and certifying the full scope of Class III casino products for over two decades.
BMM authored the first set of independent gaming standards in 1992 and the first set of online gaming standards in 2001.
BMM employs some 400 people in 14 global locations and serves over 460 jurisdictions.
BMM's world headquarters are in Las Vegas (USA), with offices in Mexico City (Mexico), Lima (Peru), Melbourne and Sydney (Australia), Singapore, Macau (SAR, China), Moncton (Canada), Buenos Aires (Argentina), Barcelona (Spain), Vienna (Austria), Bologna (Italy), Midrand (South Africa) and Bucharest (Romania).
For more information on BMM Testlabs, please visit bmm.com
Pennsylvania Sports Betting Revenue Increases in July 2019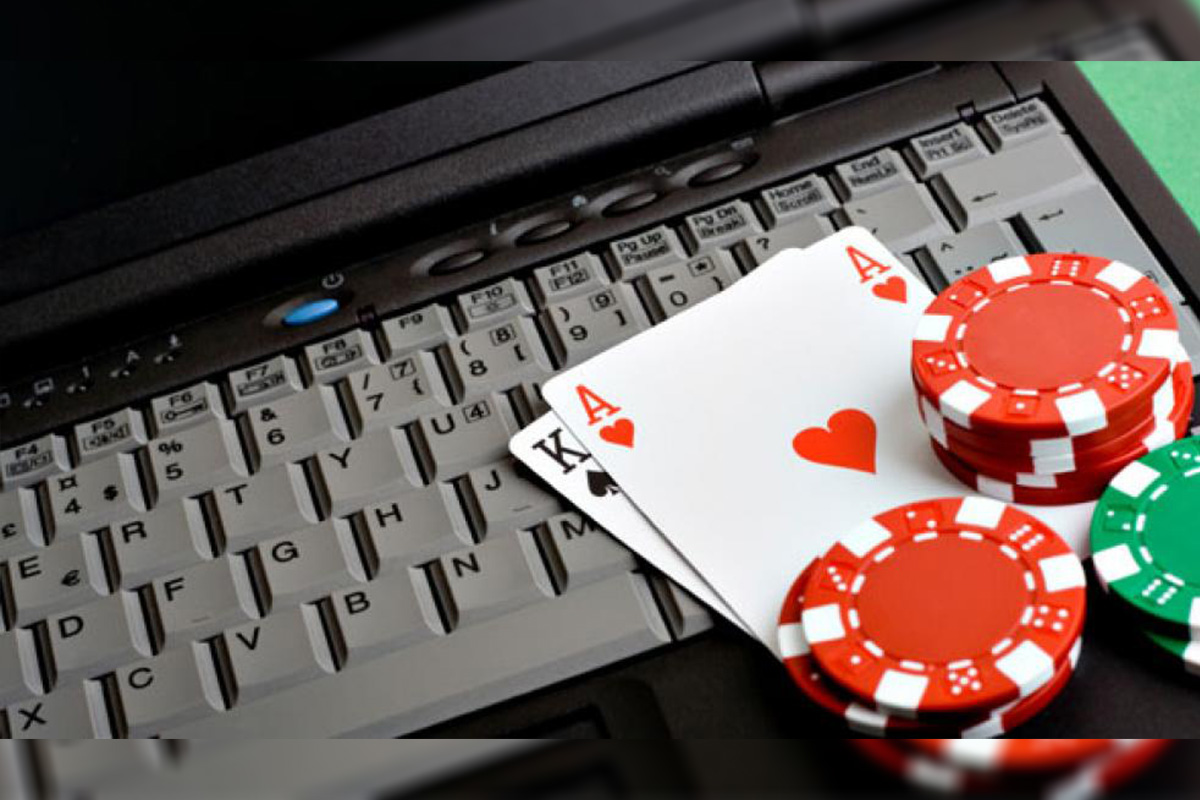 Reading Time:
1
minute
GAN plc has updated the market following the publication by the Pennsylvania Gaming Control Board (PGCB) of Internet gaming and Internet sports betting financial information for July 2019 in Pennsylvania.
Internet Gaming Win was $2.9 million in July compared to $1.4 million in June, reflecting an increase of 100.7%. Total Internet Sports Wagering Handle was approximately $39.0 million for the month of July, compared to $19.3 million in June.
Internet Sports Wagering Gross Revenues for the month of July were $2.9 million, compared to $1.4 million in June.
This information will be updated and published each month, following publication by the PGCB, in order to enable the investor community to readily monitor the growth of Internet gambling in Pennsylvania, which remains a key market for GAN.
MGM Springfield Reports First Year a Success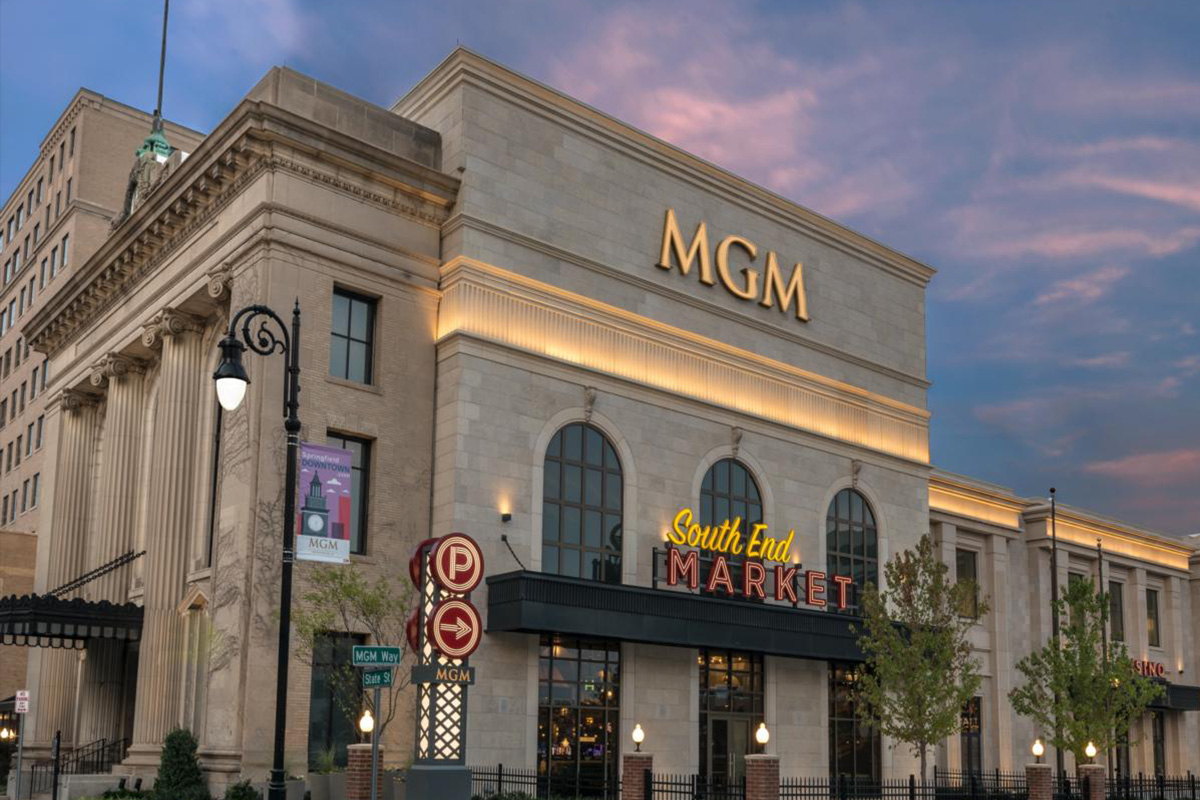 Reading Time:
2
minutes
Michael Mathis, president of MGM Springfield, has reported that the first year of the casino was a success. While revenues for the first year are significantly below its own predictions, Mathis said that the casino is doing fine and he is bullish about the coming year.
"I think there were a lot of naysayers that first said we would never build this; then they said people wouldn't come because it's Springfield. And a year later, 6 million visitors later, we're knocking the cover off the ball on many, many facets of it," Mathis said.
He cited examples of success as bringing in "world class" entertainment to the downtown, hiring approximately 2500 employees, and that about 40% of its workforce is from Springfield compared to its goal of 35%. In addition, the casino has not caused the traffic congestion and crime that some of the naysayers predicted, Mathis said.
For the month of July, MGM Springfield's gross gaming revenue was $20.4 million, a 2.23% increase over gaming revenues in June. Since its opening, it has not come close to its expectations of raising $418 million in annual gross gaming revenues during its first full year of operation.
The market has some really strong competitors that have been in operation for many years, Mathis said. MGM Springfield, in luring people to the Springfield casino, has been "really successful in getting return trips."
"It's just a matter of when we are going to be able to get there. It's going to take some time in a market like this. If you look at any other facility in the market, there's always a ramp-up," Mathis said.
The casino is making a number of changes such as adding bars including a VIP Lounge, adding new amenities, "and we will continue to get smarter about it and chip away into that number," Mathis added.
Plaza Hotel & Casino to host second annual Las Vegas Pickleball Open, Sept. 24-28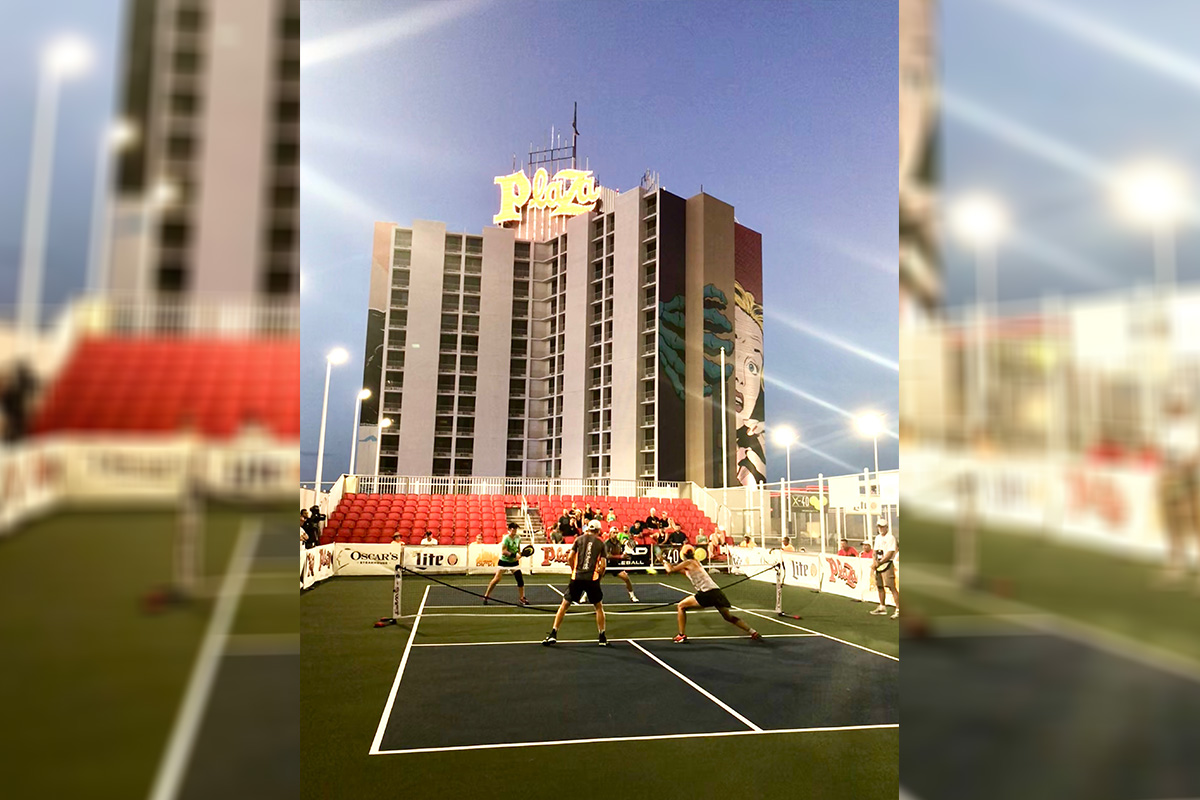 Reading Time:
2
minutes
LAS VEGAS – With more pickleball courts than any Las Vegas hotel/casino, the Plaza Hotel & Casino is again the official hotel and title sponsor of the Las Vegas Pickleball Open, Sept. 24-28. The annual competition saw registration more than double in its second year and expects to welcome nearly 650 players in 2019.
Due in large part to the success of last year's tournament, hundreds of amateur and professional pickleball players from across the United States and around the world, including Japan, Mexico and Canada, will participate in next month's event. Players also span multiple generations, from 12 to 81 years of age. Many players from last year are also returning, including top pros Simone Jardim and Kyle Yates to defend their mixed doubles title.
The Las Vegas Pickleball Open offers professional players a competitive prize package of $25,000 split between grand prize, silver and bronze medalists. The Plaza will again construct special grandstand seating for championship matches that will be streamed live on the event website.
"Pickleball continues to grow in popularity for players young and old," said Jonathan Jossel, CEO of the Plaza Hotel & Casino. "Since we debuted the permanent pickleball courts on the rooftop pool and recreation deck in 2016, the Plaza has built a unique reputation as a premier pickleball destination. Now, we are welcoming hundreds of players from around the globe for this unparalleled tournament that offers players everything: top-notch competition as well as delicious dining options, exciting entertainment and relaxing accommodations, all in the heart of downtown Las Vegas."
The tournament will offer men's, women's, and mixed amateur doubles matches as well as men's, women's, mixed and senior (50-plus) professional doubles matches. Matches will be played from 8 a.m. to 10 p.m. daily, with the scheduling of the championship matches to be announced. Spectators can attend any of the matches, including the semi-finals and championships, for free.
Players can register for the tournament online at www.lasvegaspickleballopen.com. Participants can also book hotel rooms at the Plaza at a special tournament rate, starting at $40 per night on the event site or at https://www.plazahotelcasino.com/entertainment/pickleball-open/.
A cross between tennis, badminton and ping pong, pickleball is the fastest growing racquet sport in the U.S., boasting more than three million players – a number that has been growing by more than 10 percent each year over the past decade.