EveryMatrix: Proving 'everything is possible'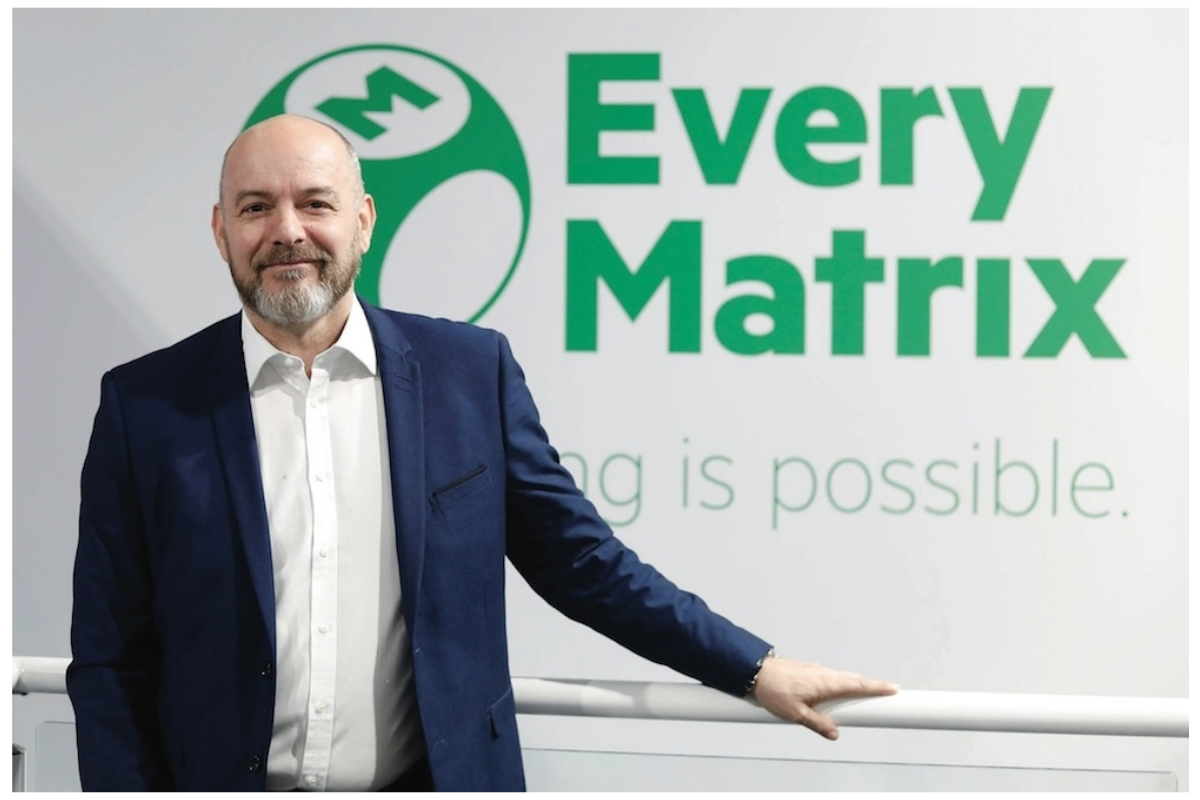 Reading Time:
4
minutes
EveryMatrix reached an important milestone. It's moving on from its white label and B2C origins to focus on what it does best: software provision. Ebbe Groes talks about this direction, albeit with a hint of nostalgia for what set the company apart in its formative years. Closing the chapter on what were "exciting" times and ventures, Groes is honed into the company's new drive forward and keen to get competing in the sports space while delivering specialised solutions for iGaming as he talks candidly about the changes and the challenges ahead.
At the halfway mark of 2019, EveryMatrix CEO Ebbe Groes can safely say it's been "a good year so far". Over the last 6 months, the company focused on bringing onboard big names in the industry and will continue to do so. In the next few months, the software provider expects to announce yet another signing – this time, that of a very large Tier- 1 operator. "The biggest one yet on our platform", according to Groes. However, 2019 hasn't just been about the development of new business for EveryMatrix; it's also been about letting go of the old.
"At the end of May, we announced the selling of our B2C operation, the Jetbull brand. We held it for a long time, almost from the start of the company, and it was time to find another home for it," explained Groes. "And this is not the only thing we're letting go. We are currently in negotiations to close down the white label business. Moving forward, we aim to fully concentrate on being a software provider. In the last years, we have changed our business model, meaning we have left the start-up white label space. Our entire focus is now on signing large and established operators by selling specialised products rather than turnkey solutions."
As every online casino operator knows, the B2C market is extremely competitive. Players don't necessarily know what they are looking for when searching for online casinos, so operators need a strong brand to be able to stand out from the crowd. On top of that, they have to navigate changing regulations and ensure their back-end lines up with licencing stipulations across numerous jurisdictions, all while maintaining a strong customer service at the frontend. All in all, it can be both hard work and an excellent opportunity, but with Every- Matrix looking to be the best software provider in the industry, the company made the decision to focus all its energy on serving its B2B clients.
"We've been in those [white label] areas for a while and it has served us well, but we are now in a position, which is a bit of a luxury, where we can decline this kind of business and instead work with other companies that are in that space," continued Groes. "We can focus on being a pure software provider. This of course, still means licensing, but only as a software provider and not having operator licenses."
Indeed, for leaving B2C in the past, EveryMatrix is free to focus on building its future. This year, that future is OddsMatrix, the company's sports betting solution. Starting with a fully managed sportsbook, EveryMatrix added more elements to its business, brick by brick; the platform, the casino products, the payment applications, all built from scratch to ensure EveryMatrix delivers specialised and competitive products. They now rebuilt the original OddsMatrix from scratch, going back to their origins.
"This gives us the ability to finally compete properly in the sports space. The first wave is migration of all clients before the start of the new football season. This sports product is sold both as a turnkey solution and as a stand-alone product. One of the many things we did was integrate it in the same way as our casino. This makes it quite easy for our clients and any of our casino clients can take this product, it has the same API managed by us." As well as physical sports, EveryMatrix sees a huge opportunity in the world of esports. Launching its new esports service earlier this year, the software provider has utilised the back-end of its newly rebuilt OddsMatrix product to successfully create 150 new markets in the sector – and it already has clients taking it live.
"This wouldn't have been possible in the old system, especially in such a short time. When we're out showing this product, we receive a lot of good feedback on this because of its depth of information. It's nice to have an esports product to be proud of, but for me it's been most rewarding to see how we delivered a proven concept in a completely new area to us," added Groes. "We've been able to create all those markets, including automatic settlement, and everything you want in a modern sportsbook. It's a product that really stands out for us. Luckbox is the first live client for esports, now in the public BETA stage and looking to move forward. Also, they are one of the first clients to build their front-end on the back of our sportsbook. Giving them enough flexibility has been critical. Bookee, the sports betting mobile app with a Tinder look and feel, is the other operator to be live with their own front-end on our sportsbook."
Another excellent opportunity for EveryMatrix is in the casino business. The company developed CasinoEngine from scratch, a top casino integration and productivity platform and the largest casino content library in the industry. This solution is helping clients entering new regulated markets by handling regulatory aspects and by delivering country-specific content.
"CasinoEngine helps clients to be technically compliant. Let's take Reality Check, the vital UK requirement which costs a lot of people a lot of money and time. If you do this as part of the casino application, which is something we can do, then you can plug this into your own platform and then be compliant for the casino part." The prevailing philosophy that makes all this possible? Adaptability. With a slogan like 'Everything is possible', EveryMatrix must expand the boundaries of feasibility for its clients, opening doors – and in some cases breaking down walls – to ensure their clients have the freedom to get creative.
"The key for us as a B2B software provider is to help our clients reach their potential and unleash bold ideas," concluded Groes. "We do not impose rigid frameworks on our clients, we listen to their needs and adapt our offering accordingly."
Revolver Gaming™ inks content distribution deal with CasinoEngine
Reading Time:
< 1
minute
Revolver Gaming™ has announced a new partnership with CasinoEngine, EveryMatrix's casino integration and productivity platform. Revolver will integrate its entire portfolio of games with CasinoEngine, which currently is the largest casino content library in the industry, totalling 8,000+ games and 260+ jackpots from 140+ gaming software providers.
Revolver Gaming™ is an up and coming, casino games developer, with a portfolio of premium quality video slots and other innovative games. With unique titles like Squish™ and its roadmap of epic games planned for 2020 and beyond, Revolver is due to make a splash with the CasinoEngine's customers.
Ryan Lazarus, CEO, Revolver Gaming, says: "We are excited to be a part of CasinoEngine. It opens up a large network of fantastic operators who can deliver our content for new players to enjoy. The partnership with CasinoEngine is another confirmation of our commitment to expand our market reach, and we look forward to building a long and successful relationship together."
Amund Stensland, CasinoEngine Chief Operations Officer, commented: "The need for market-tailored high-quality content is growing proportional with the number of CasinoEngine launched operators, and that's why we focus on striking new partnerships with creative and ambitious suppliers such as Revolver. They bring to life vibrant slots stories, and we are sure that our clients targeting EU and CIS markets will find their titles very attractive."
EveryMatrix: Motivated by innovation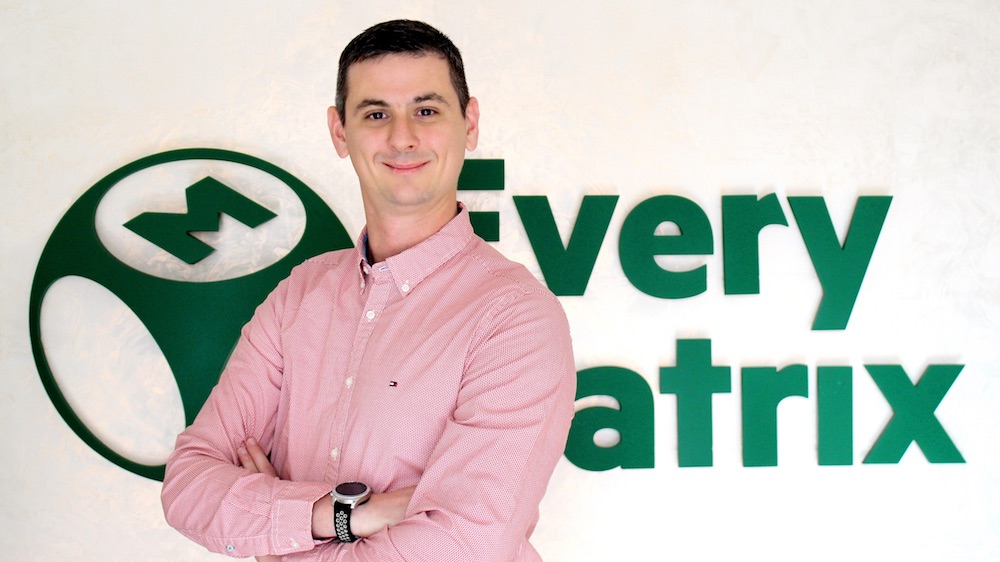 Reading Time:
3
minutes
"Everything we do is driven by the desire to reinvent the way things are being done in the industry," is how Kiril Nestorovski, Head of Sales at EveryMatrix, described the company's enduring game plan ahead of this year's SiGMA.
As the market-leading B2B iGaming software provider prepares to enter 2020, which marks the brand's 12th anniversary, EveryMatrix's sights are firmly set on the future with plans to expand its commercial activity and new partnerships on the horizon. "2019 was the best year so far, especially for our casino, sports and affiliate business units," Nestorovski explained. "We've reached outstanding numbers, and in 2020 we'll work towards further expanding our commercial activity and securing partnerships with more renowned operators."
For more than a decade, EveryMatrix has defined itself by delivering the high-end hi-tech systems required by the world's leading operators, bookmakers and lotteries, and for Nestorovski reinvention is the key component in their arsenal. "As one of the leading software suppliers in iGaming, innovation is essential to keep our competitiveness and is embedded in our core values.
"Everything we do is driven by the desire to redefine the way things are being done in the industry, starting with programming technologies, development roadmaps, back-office productivity tools, the ways we aggregate and distribute content, and finishing with the way our operators' websites look like.
Our company invested heavily in new technologies and put a lot of work in rebuilding the gaming platform. To keep up with the quick pace of development in the iGaming sector, EveryMatrix places high emphasis on using advanced technologies and API development. With new protocols and structures in place, we made sure players' demands for seamless user experiences are achieved in all circumstances."
In the last 12 months, the brand CasinoEngine has grown to be the number one casino integration platform in the industry, and also the largest content library totalling 8,000+ games from 140+ providers. EveryMatrix partnered with several prominent operators who all used the casino aggregation engine to expand their footprint in new jurisdictions as a result of the platform's compliance with Spanish, Swedish, Norwegian, Armenian, Georgian, and Lithuanian Laws.
Additionally, the company's unique payment and sports betting solutions have achieved record investment and accomplishments throughout 2019, supporting EveryMatrix's forward-thinking goals going into the new year. The OddsMatrix team put its extensive sports betting experience to good work and developed new front-end capabilities to support bookmakers in creating high-end websites quickly and efficiently. The company's payments business unit MoneyMatrix received critical acclaim, while its affiliate and agent system, PartnerMatrix, expanded into new areas forging new partnerships with leading companies and affiliate agencies.
Commenting on how these successes and new partnerships set the company apart in the gaming industry, Nestorovski said: "EveryMatrix aims to be a flexible and agile partner for its clients, the same way our software has been built. This objective is also something deeply rooted in the way the company is structured and the way our teams work."
"Everyone in the company is very much loyal to our credo of making everything possible, and this guides every interaction with clients," he added. "We do not impose pre-defined ways of working to anybody, but rather try to find the best way of empowering partners to implement their ideas and projects. We are dedicated to focus on what we do best, and that is offering specialised B2B products in the iGaming space, from casino, sports to payments and affiliate software."
Ahead of this year's SiGMA, EveryMatrix is preparing to capitalise on the major milestones in 2019 and its amassed expertise across 11 years with an increased focus on Research and Development across its products. One such example is the company's industry first, stand-alone Unified Bonus System, which creates, manages and reports on bonusing for cross-product programs, both in casino and sports. Nestorovski believes this product exemplifies the importance of gamification, something which EveryMatrix prides itself to provide, namely the necessary tools across all its solutions for operators' success.
"Gamification is adopted in numerous sectors, whether it's for pure entertainment or enterprise, educational, marketing or gambling," he said. "We have invested considerable resources, and not only budgets, but also the time of our best development teams, to support clients with customization and increasing conversion rates.
"By using our Unified Bonus System creative operators can create the perfect gaming environment where players can come back and be rewarded for their trust, level up in experience and be rewarded for it, or get challenged in various ways. The product can be delivered to clients on their own platform, as it is neither tied to the system of the game provider, nor the EveryMatrix platform and wallet service as all other bonus systems."
He concluded: "Nobody knows what the future may hold when it comes to online gambling, but one thing is certain – the online gambling industry is always changing and keeping track with the latest developments in the world. We hope to see more great innovations in the future for better online casinos and happier online players."
Kiril Nestorovski and his team will be available to discuss EveryMatrix's product line-up at SiGMA in Malta so make sure you reach out and book a meeting at [email protected].
PG SOFT™ signs content agreement with EveryMatrix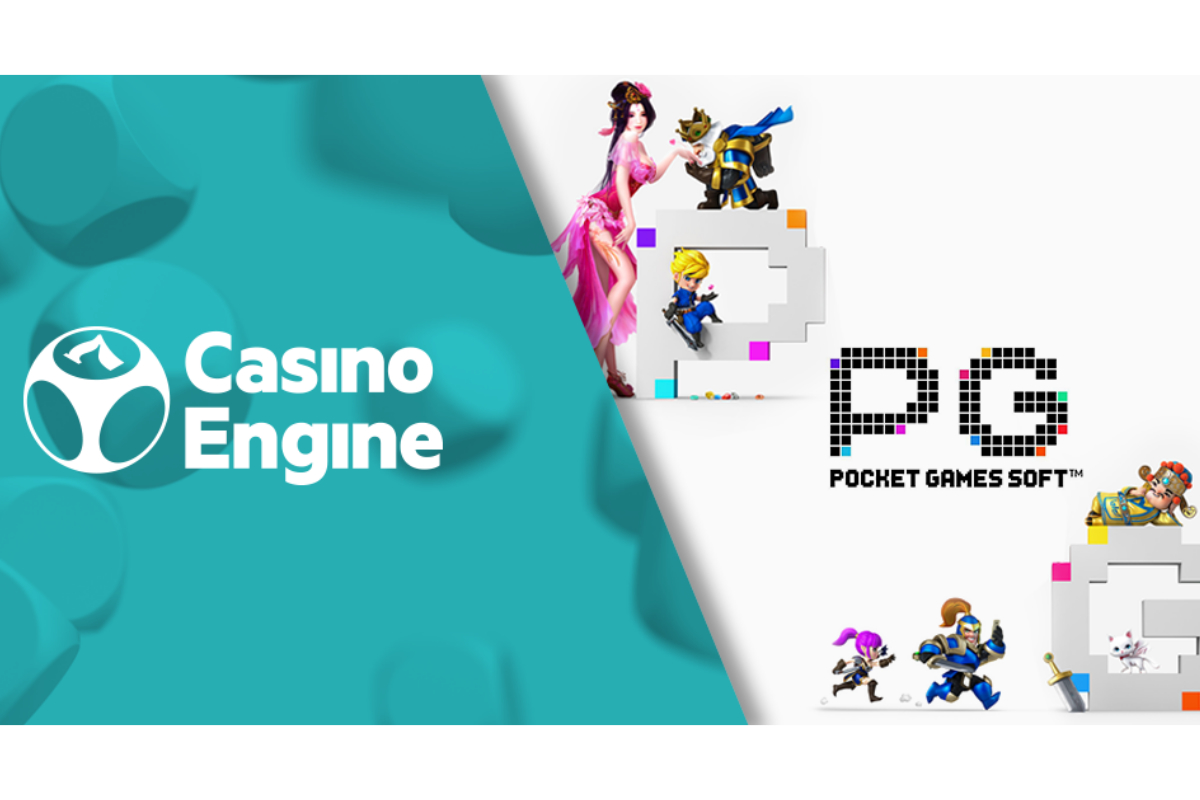 Reading Time:
< 1
minute
PG SOFT™ AND EVERYMATRIX WORK TOGETHER TO BUILD NEW INDUSTRY STANDARDS!
PG SOFT™ has announced a new partnership with CasinoEngine, casino integration and productivity platform powered by the established B2B provider EveryMatrix. PG SOFT™ will make available their entire portfolio of games to CasinoEngine, the largest casino content library in the industry, totalling more than 8,000 games from 140+ gaming suppliers worldwide. 
Malta-based PG SOFT™ is a leading mobile game developer, with a rich portfolio of video slots, 3D games and table games, being licensed by the UK Gambling Commission (UKGC) and the Malta Gaming Authority (MGA). Aiming to help drive customer acquisition and retention for operators across the globe, PG SOFT™'s games are created using impressive storylines, sensational sound effects and splendid animation.
Ken Zhang, Managing Director and Co-founder of PG SOFT™, says: "We are very excited to be a part of CasinoEngine and we are confident that this agreement will help us in promoting PG SOFT™'s unique games to a larger platform so that more players can enjoy them. The partnership between PG SOFT™ and EveryMatrix's is a strategic one for both parties and in this powerful combination, we look forward to delivering the ultimate gaming experience together."
Amund Stensland, CasinoEngine Chief Operations Officer, comments: "PG SOFT™ is an active player in the market and they proved in the last years that focusing on mobile, gamification and user experience is a very effective way to grow as a gaming company.
"CasinoEngine is the place to search for the best content, especially for operators looking to get fast access to new markets. We are thrilled to have them on board, and we are sure that our casino clients will highly appreciate their games."