CasinoFair launches pioneering real-time referral program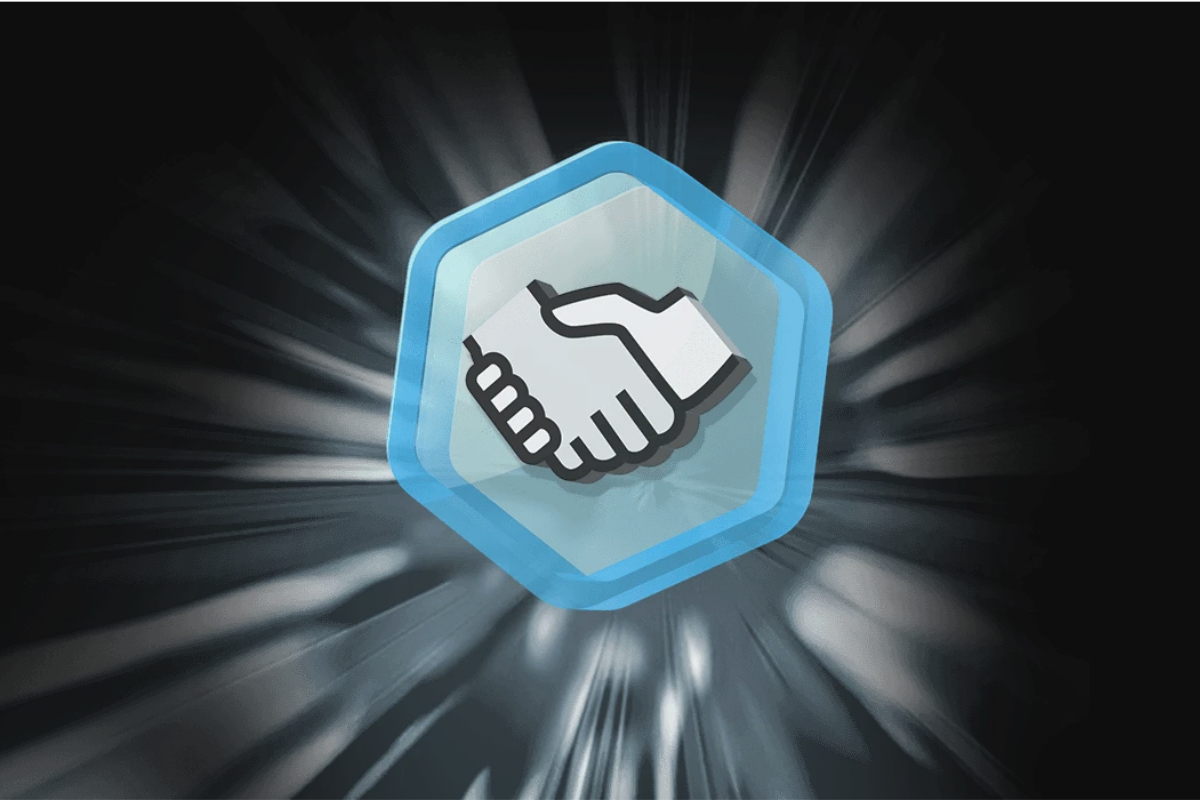 Reading Time:
2
minutes
'Famous For Fairness' CasinoFair, has today launched its game changing referral programme.
The technology, leveraged using the FunFair platform, guarantees real-time payments, and full transparency throughout, and anyone can sign up and earn as a referrer immediately.
The limited time Universal Offer at launch will deliver instant revenue to partners in real time direct to a nominated Ethereum wallet at the end of every affiliated game session.
Referrers no longer need to wait until the month or quarter end to receive payment, with smart contract technology ensuring revenues are paid as players play, and with all earnings transparent on the blockchain.
CasinoFair pays commissions on wagers guaranteeing income, paid in FUN, no matter if the player wins or loses, marking a progressive move away from the more traditional format based on player losses and luck, which regularly sees affiliates lose out.
The program will add an extra social dimension to CasinoFair's new generation of casino offering, complementing its millennial-focused games portfolio and Guaranteed Fair technology.
Lloyd Purser, MD of CasinoFair, said: "We're truly excited to launch this groundbreaking new affiliate technology which we see as the future of affiliate partnerships.
"We'll be showcasing our real time, guaranteed payments and drastically cut admin to partners for the first time at iGB Live next week, and we encourage all to come along and see our innovation first hand on stand E16."
To mark the launch of this innovative program, CasinoFair is running a promotion which will see the top three referrers by their player wagers rewarded with a prize pool of 500,000 FUN.
For more information and for those interested in becoming a referrer can sign-up here, while organisations looking to become an affiliate partner can register their interest here.
CasinoFair and FunFair Technologies will be showcasing this technology for the first time on stand E16 at iGB Live!, Amsterdam, 17-18th July.
XLMedia PLC Wins Best Bingo Affiliate With WhichBingo.co.uk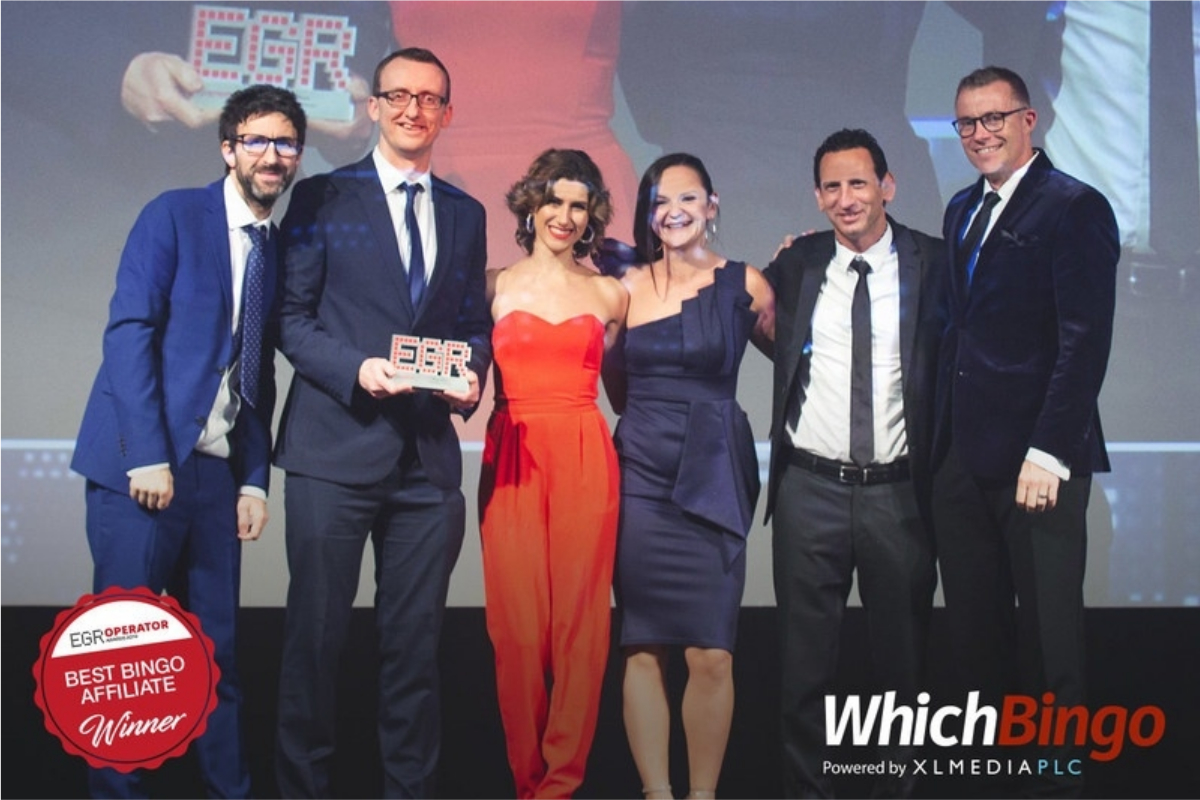 Reading Time:
2
minutes
XLMedia PLC, a leading global digital publishing group and owners of the UK's largest online bingo review site and community, WhichBingo.co.uk, is delighted to have been awarded Best Bingo Affiliate at the 2019 EGR Operator Awards.
"We're especially proud to have won this award, considering the level of competition we were up against," said Stuart Simms, Group CEO. "I really appreciate the hard work our team has demonstrated over the past year in making sure we always meet our partners' acquisition needs. XLMedia will continue to innovate and evolve our technology to ensure we provide the best products for gaming operators, and players, worldwide."
"Under XLMedia PLC ownership, extensive technological efforts have been made over the past year to improve visitors' experiences with WhichBingo.co.uk," said Simms. "Specific emphasis was placed on making sure our visitors can find the latest user reviews, share their personal stories and help our bingo community find new places to play. Through proprietary audience segmentation tools and bespoke marketing solutions, we are able to provide content that matches user intent, while improving both acquisition and retention for operators."
The prestigious EGR Operator Awards, which were held on Thursday, 24 October, at Grosvenor House, London, is one of the most important casino and sports betting events of the year, and is known for recognizing outstanding innovation, growth and technology in the industry.
About XLMedia PLC:
XLMedia PLC is a leading global digital publishing group that operates significant publishing assets across a wide variety of industry verticals, including gambling, sports betting and personal finance. The group has over 2,000 owned and operated digital assets.
XLMedia PLC leverages its proprietary technology systems, investment in data and machine learning and marketing capabilities to deliver highly valuable, engaging, timely and relevant content to  millions of consumers worldwide, who are looking to make informed decisions when searching for services or products to purchase.
The company adopts a performance marketing model, seeking to capitalise on its industry know-how and advanced capabilities to drive high-value customers to global businesses and maximize return on its assets.
XLMedia PLC is listed on London Stock Exchange's AIM market under the ticker XLM. For more information, please visit www.xlmedia.com.
About WhichBingo:
Launched in 2000, WhichBingo.co.uk is the largest independent online bingo review site in the UK. Well-known for being the first for new online bingo site reviews, WhichBingo publishes thousands of player reviews, the WhichBingo Annual Report, as well as hosting the yearly WhichBingo Awards which recognizes excellence among the bingo industry.
WhichBingo has won numerous industry awards including, iGB 'Best Bingo Website and Best Bingo Affiliate', EGR 'Best Gaming Community', EGR 'Best Gaming Review Site', Online Bingo Summit 'Best Bingo Portal' (2008 & 2009) and now again, EGRs 'Best Bingo Affiliate' (2015, 2016, 2017, 2019).
Source: XLMedia PLC
1xBet to unveil new sponsorships targeted at "booming" affiliate industry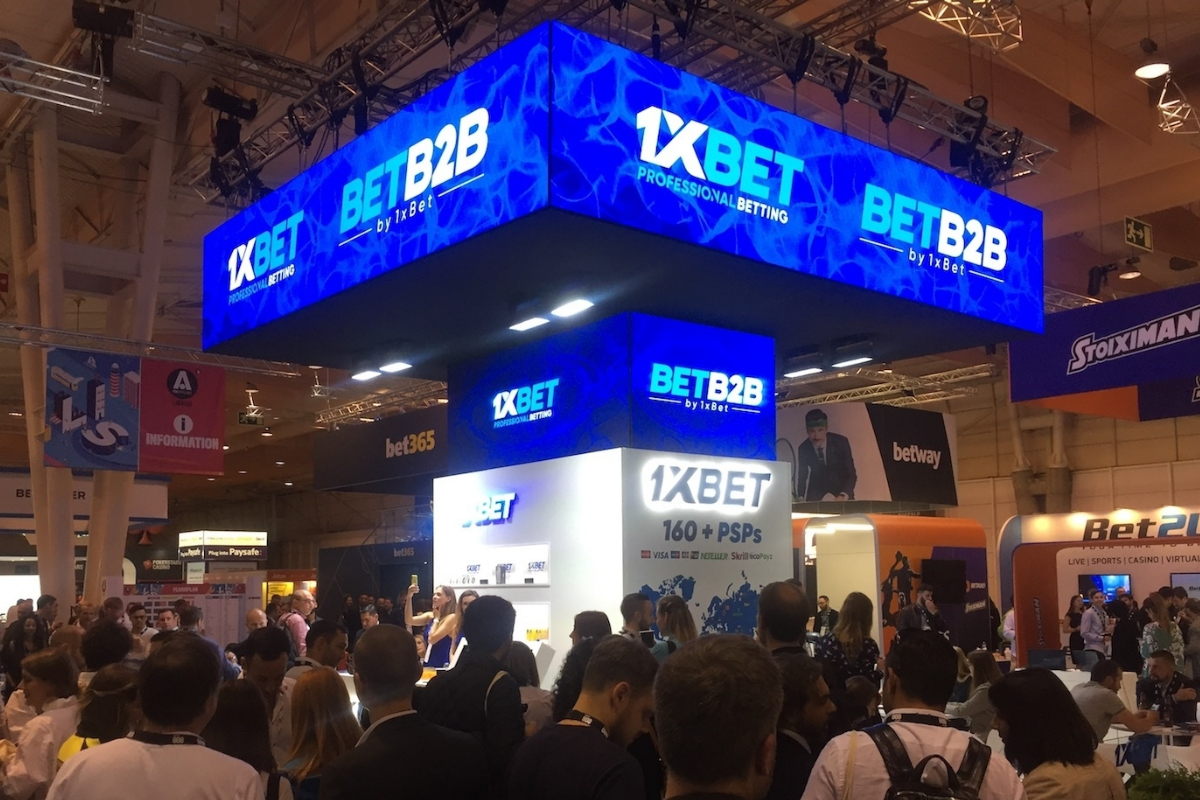 Reading Time:
3
minutes
Following the company's successful appearance at this year's IGB Affiliate conference in Lisbon, 1xBet is preparing "several powerful sponsorship deals" for its growing affiliate program which currently comprises more than 25,000 participants. Going into 2020, the 1xBet affiliate team explains how the prospects and trends of the affiliate industry are fused through the prism of its brand vision…
1xBet, the acclaimed international online sports betting odds provider, is strengthening their focus on the burgeoning affiliate sector with ongoing investment in its affiliate program. Commenting on the profitable prospects new registrants can expect from the program in the coming months, the 1xBet affiliate team explained: "Participants in our affiliate program receive the most convenient conditions and marketing tools for doing business, which results in maximised profits for them. Conversions of our partners are growing, as the number of partners themselves is growing. On the subject of new products, we are preparing several powerful sponsorship deals that can be used to attract maximum attention to the company. There are also many new promotions and bonuses in development, which we will talk about in due time."
Putting the power of people first is a core attribute of the 25,000 participant-strong membership of 1xBet's affiliate program, which was launched in 2007. As of 2019, the international program is supported by a principal team of hundreds of experts around the world every day working in tandem with members, something which the company's team believes is essential to the program's continued success. "We responsibly approach cooperation with partners, creating the most motivating conditions for them to earn money," they said. "We believe in creating an ideal ecosystem, based not only on our experience but also on the wishes of partners. We always try to choose partners who see the future of our business sphere as well as that of 1xBet. Those who want to develop along with the market, by profiting from offering players unique opportunities to earn money. So, if you want to make good money and are prepared to work for it, it's definitely the ideal time to become a partner of 1xBet."
1xBet's position as one of the only gaming companies to have successfully demonstrated affiliate value in the B2C sector was put into sharp resolve at Lisbon Affiliate Conference with the affiliate program's team stating the event had exceeded all their expectations. In terms of why the program continues to draw experts and engaged new clients from both B2B and B2C, the 1xBet affiliate team explained: "We offer customers the maximum choice of opportunities to earn. This is primarily due to having the widest range of markets at the best odds. There are more than 1000 events daily, and you can bet on 90+ sports. In addition, players have the opportunity to choose from hundreds of different games on the site to satisfy their thirst for victories."
"We try to provide everyone with the best opportunities to realize their dreams," they added. "Customer focus is a key concept at 1xBet. It all starts with things such as ease of betting via a user-friendly interface for the site and mobile applications. Our huge selection of payment solutions, fast withdrawal of profits for players, and a dedicated support team, complete the experience."
Despite continued expansion for the affiliate program, 1xBet does not single out individual markets, preferring instead to rely on its position as a global brand active in dozens of countries around the world allowing it to facilitate true growth year on year. When asked about the issues it has faced in building their affiliate program and what they would like to see done differently in the online gambling industry going forward, the 1xBet affiliate team replied: "We would like to achieve real transparency with general rules that work well for everyone. The industry in which we operate is one of the most competitive fields and making a breakthrough here is very difficult. While we have proven that it is possible, we would like to see fewer pitfalls interfering with systematic development."
As the affiliate sector continues to build its profile across the global gaming industry's consciousness, 1xBet is focused, not just on expansion but on providing the most direct and high-end tools, insight and information to its program. "Recent events, such as the IGB Affiliate conference in Lisbon, show that the industry is booming," they said. "Accordingly, betting companies which can provide affiliates with the most favourable conditions for earning, together with innovative technologies and new products, will stand out from the crowd. What is also important is the swift fulfilment of requests from customers who need, for example, video content in increasing quantities."
They concluded: "Ultimately, it all comes down to the willingness to promptly offer relevant and quality information. If you are able to give this it to both affiliates and players, then you will offer the best product on the market. This factor will definitely be increasingly relevant in the future."
To benefit from the acclaimed terms and reach the widest audience possible with 1xBet's affiliate program, visit: https://partners1xbet.com/
Gamingtec CMO attended MAC 19 Kyiv Affiliate Conference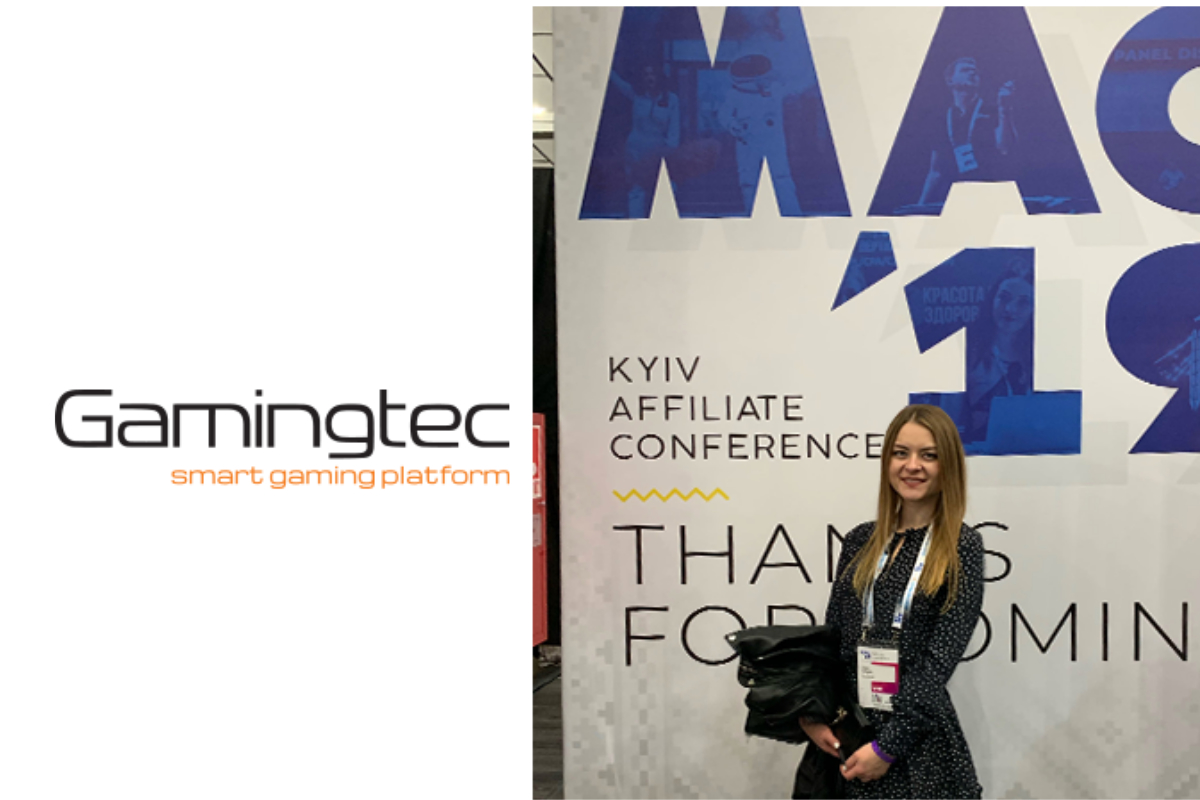 Reading Time:
2
minutes
The Gamingtec marketing team attended the MAC 19 Kyiv Affiliate Conference, which took place in the Ukrainian capital on the 10th October. The event brought together representatives of leading companies in the iGaming industry, media buyers and affiliates, and provided great networking opportunities to all participants.
The conference was devoted to such topics as targeting and running traffic from social media, media buying with minimal resources, working with unpopular GEOs, etc. More than 2,000 attendants took part. Olga Stoyan, Chief Marketing Officer (CMO) of Gamingtec, commended the organisation of the event and said the conference satisfied her expectations. In her own words:
It is very important for us to keep up with trends in affiliate marketing. We need to optimize a conversion funnel on our platform and we expect affiliate marketing to help us with it. End customers attracted by affiliates pass several main stages: registration, playing, money withdrawal. Thus, we should optimize UX and UI for all the core components: user-friendly registration forms, customized display of the games, and a huge variety of payment systems integrated into our platform. Collaborating with affiliates on such conferences, we learn what may kill traffic conversion and which types of sales funnels are the most productive.
The Gamingtec CMO added:
Instead of theory of marketing, this conference focused rather on best practices, user experience and case studies. Specialists who generate traffic on an everyday basis shared their insights. Most of them were talking about social media, messengers and mobile applications, because 80% of players use mobile devices, according to statistics.
It is important to meet potential partners in person in the iGaming industry. International conferences inspire confidence and provide lots of opportunities for collaboration and networking. Stoyan stated, 'I was impressed by the level of MAC 19. The event was well-organized, exhibition and market zones were prepared carefully'.