Games and eSports partnership based around ESforce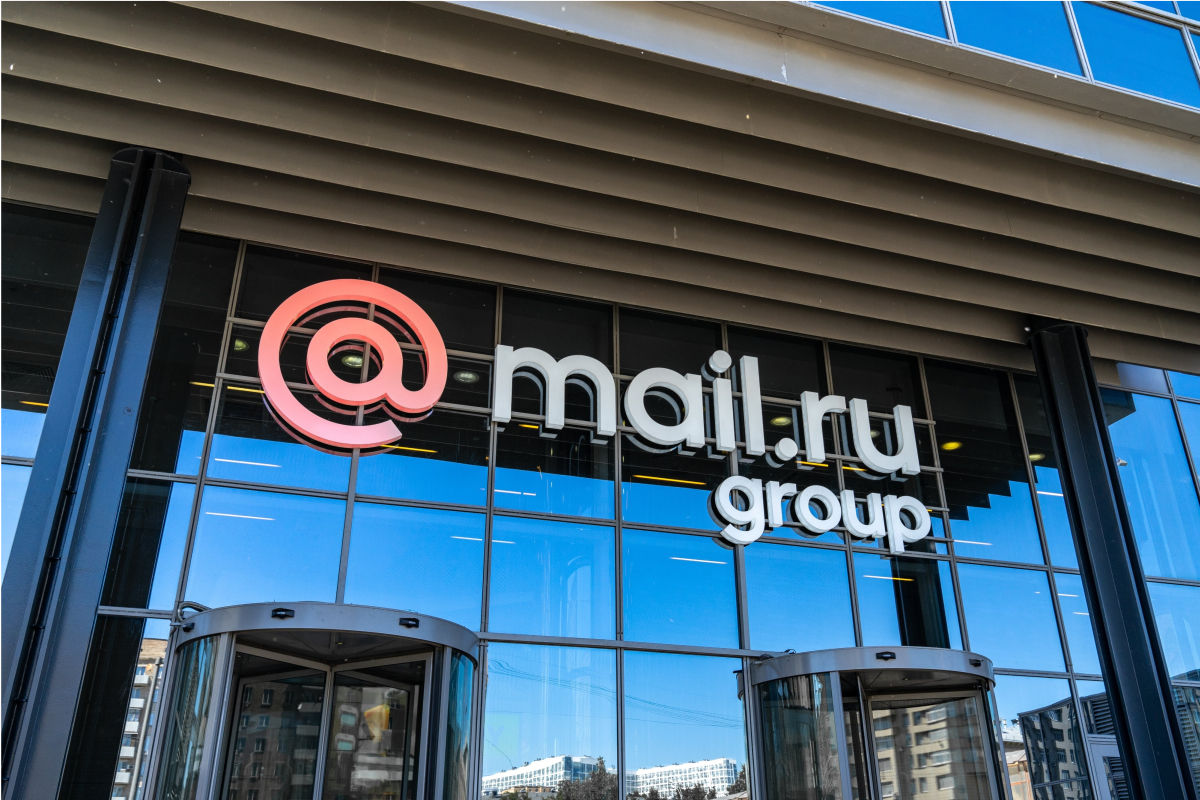 Reading Time:
3
minutes
Mail.ru Group Limited, one of the largest Internet companies in the Russian-speaking Internet market, today announces the creation of a partnership around ESforce eSports business with Modern Pick, which will allow Mail.ru Group and Modern Pick to build a well-diversified eSports business, with presence in Russia/CIS as well as Europe, with access to a broader games portfolio and expertise in AAA+ games development, eSports teams, broadcasting, video production, streaming, tournament organization and venues, combined with an extensive set of media and global brand partnerships.
The BoD of Mail.ru Group approved signing of the partnership agreement. Implied valuation of ESforce as part of the transaction is $110mn (including SK Gaming, catering and merchandise businesses, disposed by Mail.ru Group previously for >$10mn, implied overall valuation of all ESforce assets acquired by Mail.ru Group totals $120mn+). Mail.ru Group is to transfer 51% stake of ESforce into Modern Pick. The transaction is anticipated to be completed in the coming months, with ESforce to be deconsolidated from the Mail.ru Group's financials as of Q2 results reporting on a pro forma basis. In FY 2018, ESforce generated RUB2.7bn in revenues and had an EBITDA of RUB0.7bn.
Following the closure of the deal, Mail.ru Group will work with ESforce on arms-length basis, including around target advertising activity using Mail.ru Group's services.
Deal structure:
– MRG already holds 3% of Modern Pick
– MRG transfers 51% of ESforce as contribution to Modern Pick at an implied $56mn valuation ($110mn for 100%) with the combined company having a total initial value of $350mn
– The ultimate long term size of MRG's stake will depend on a number of operational KPIs for the combined company set for 2022 and could increase or decrease from initial level
– MRG will remain 49% shareholder of ESforce post transaction
– Third year ratchet: Mail.ru Group's share is to be re-valuated depending on 2022 financial performance. In case the combined 2022 revenue is below certain minimum threshold MRG may exit the merged company and get 51% of ESforce shares back. Mail.ru Group also has an option to reverse the deal in case certain fundraising and asset consolidation conditions agreed as part of the Transaction are not met by Modern Pick
We remain committed to games and eSports and see this partnership as adding optionality around new monetization channels for our existing and future game content, potential to operate eSports leagues and generally play a much larger role on the global eSports market, which offers significant growth potential, in our view, having already risen by 75% since 2016 to $865.1mn in 2018 and expected to break $1bn in revenues this year, according to Newzoo. PwC sees the global e-sports market growing at a 2018-22F CAGR of 18%, from $805mn in 2018 to $1,580mn in 2022.
We expect synergies from access to a much broader European sponsorship market with wide opportunities in eSports and media projects as well as from broadening our non-violent games portfolio, attractive for sponsorship. This also means an opportunity for MY.GAMES to receive access to global advertisers and opens up opportunities for cooperation and global expansion with overall diversification of our games and eSports business.
Commenting on the transaction Vladimir Nikolsky, COO (Russia) at Mail.ru Group, said: "We are very pleased to be entering into this new business together with Modern Pick, the strong partner who works in close cooperation with such brands as ZDF, Red Bull, etc. We are pleased with the progress that ESF has made since our acquisition but we see larger opportunities for the business being part of a wider eco-system. This is entirely constant with our strategy of leveraging our dominant position in our home market while also working with partners in some areas. We look forward to working with our talented and energetic partners to further expand ESF's reach and user offering."
Commenting on the transaction Mathias Lauda, Vice president at Modern Pick, said: "We are really excited to be able grow the business jointly with Mail.ru Group and gain the ESF distribution expertise and the wider partnership with Mail.ru Group to expand the reach of our world class racing games. There are obvious synergies between Modern Pick with its great partnership network of ZDF and Red Bull amongst others and the ever expanding eSports network of ESF. With the number of racing and arcade genre games continuing to increase interest from the wider auto industry continues to increase both in terms of brand recognition and also as a new avenue for marketing. We look forward to working together in this."
Esports Gambling Website Rivalry Partners with MoonduckTV to Give Fans a Way to Watch $33.5M+ Esports Event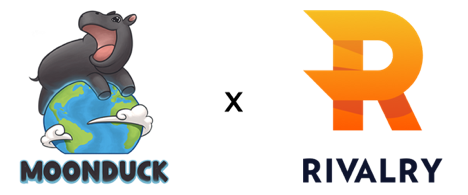 Reading Time:
1
minute
As the esports scene continues to grow, eighteen of the world's best teams are coming together from August 15th – 25th to battle for their share of a $33,500,000+ prize pool. This annual event, known amongst fans of the popular esport Dota 2 as TI9, short for The International 2019, has been held in Seattle for 6 of the last 7 years, with the 2018 event held in Vancouver. This 2019 edition makes its way to the other side of the world to host city Shanghai.
TI9 being based in Shanghai has fans thrilled in China and other Eastern time zones but has left those in European and Western time zones searching for viewing options as they find themselves 12 to 15 hours behind Shanghai, often sleeping while their favorite teams and players battle for the title.
Renowned Dota 2 esports broadcaster MoonduckTV has partnered with Rivalry.com to host the Jungle Jam in Denver, Colorado for fans who want to enjoy the main event of TI9 but not disrupt their lives too dramatically. Hundreds will attend the event in person while hundreds of thousands will watch the stream online through Twitch.
Some of the best casters and analysts in the world will descend upon Denver to add their own personal flair to
European teams join the next season of Forge of Masters WePlay! League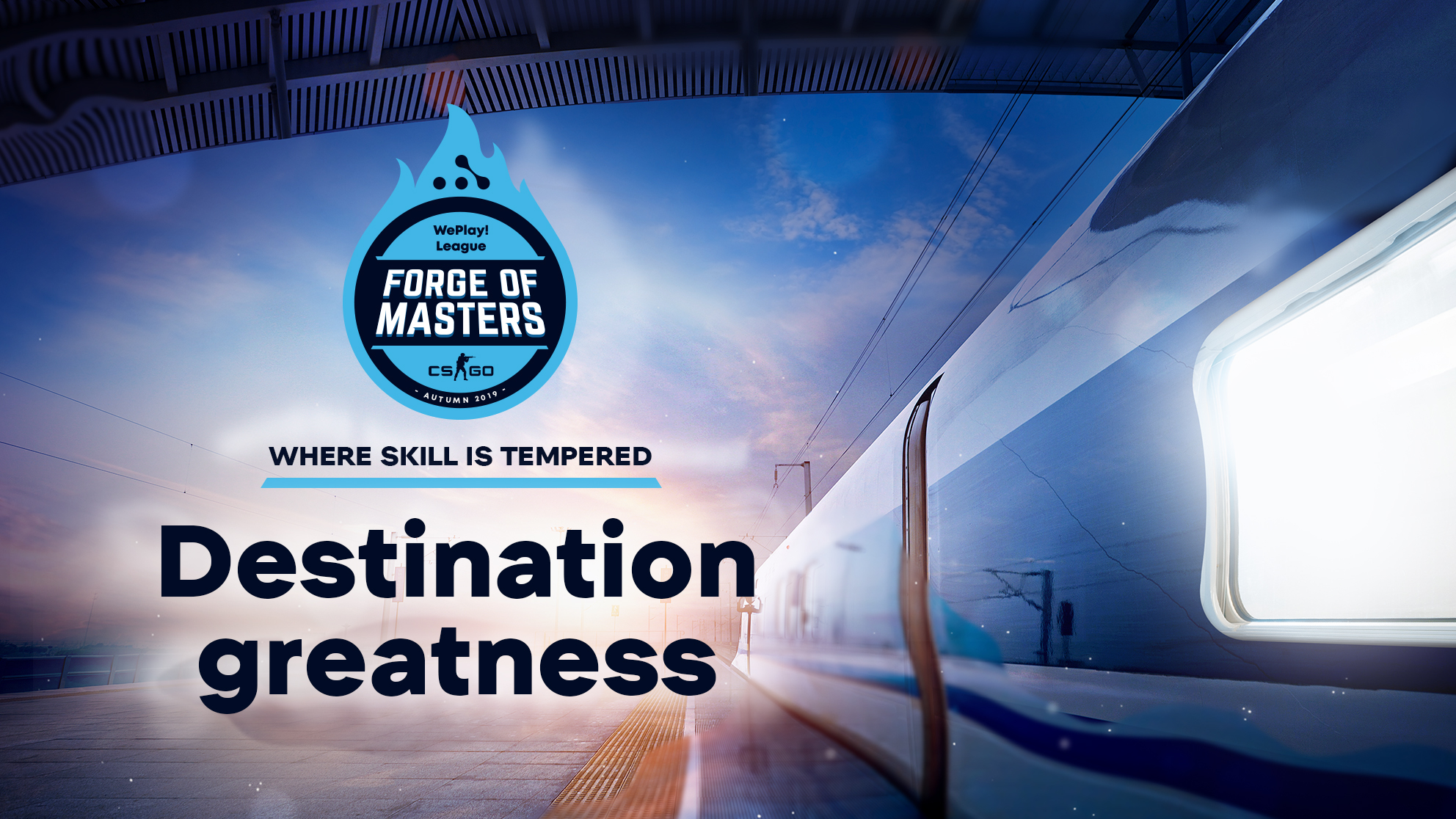 Reading Time:
2
minutes
New-season of the CS:GO league with the $100 000 prize pool will be held in autumn 2019 and culminated with a LAN final in WePlay! esports arena in Kyiv
Forge of Masters league, having the purpose to give regional tier-2 and tier-3 teams an opportunity to grow out of the shadows of the top-tier teams, will resume very soon: the open qualifiers will start on September 14 and the grand final will take place during the LAN-finals on November 17, 2019. The first season was targeted at teams from the CIS, so with the second season organizers decided to expand the pool of participants – now teams from Europe can try their strength fighting for a share of the prize pool and the championship of the league.

League format 

The second season will welcome 24 teams – 12 from the CIS and 12 from Europe. The competition will have open qualifiers followed by the group stage. It will run online with three stages using the Single Elimination system.

During the first stage, all teams will be split into six groups – three for each region. The teams taking first places in their corresponding groups will advance to the LAN-final of the second season. The squads placing second in the groups will go to the third stage of the online competition and the squads placing third – to the second stage. Based on the results of the second and third stages of the group stage, we will know the teams going to the LAN-final.

8 teams will play in LAN-final and 2 GSL groups will be divided into four 4 teams with Single Elimination playoffs.

The second season dates 

The first phase of the open qualifiers for Europe and the CIS will run on September 14 and 15, while the second phase – September 21 and 22, 2019. You will be able to enjoy a live broadcast of the group stage matches starting October 1 to November 3, 2019:
First phase: October 1 — October 13, 2019
Second phase: October 18 — October 19, 2019
Third phase: November 1 — November 3, 2019
The LAN-final of the second season of Forge of Masters WePlay! League will take place on WePlay!'s new esports arena on November 15 to 17, 2019. The exact location and detailed schedule will be announced later.
Prize pool 
Total prize pool of the season of Forge of Masters WePlay! League will be $100,000, and will be distributed among the finalists as follows:
1st place: $50,000
2nd place: $20,000
3-4th places: $10,000
5-6th places: $3,000
7-8th places: $2,000
Once again, the main goal behind the Forge of Masters WePlay! League is to give the regional team an opportunity to grow in a healthy competitive environment by participating in regular tournaments.
Find more details about the league at weplay.tv and in our social media: Reddit, Instagram, and Twitter.
For the partnership and brand integration queries, email us at: placeme@weplay.tv
#WePlay #ForgeofMasters #WPL #WePlayCSGO
Source: WePlay! Esports press office
Estars Launches New Interactive Gaming Platform for its Majors Events in 2019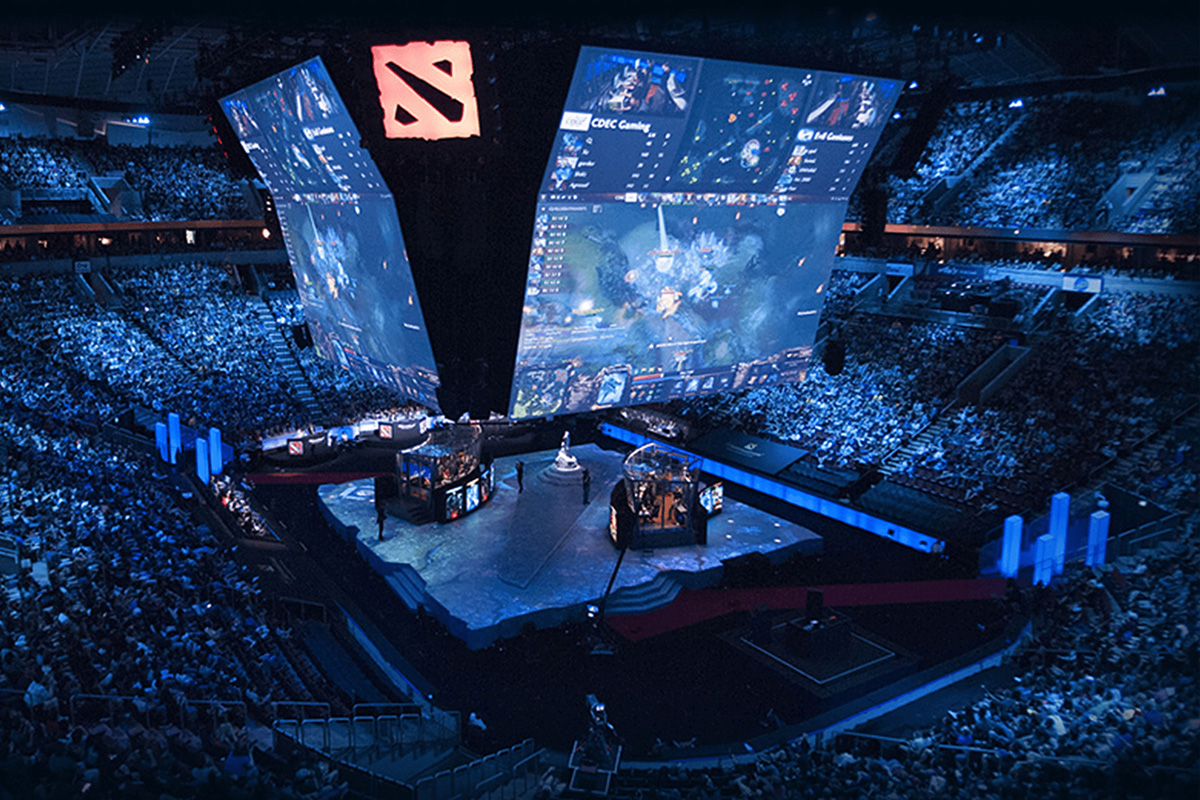 Reading Time:
2
minutes
Estars, the leading production company for esports and video games, has launched a new interactive, free-to-play gaming platform with more than $20 million in prizes for its Majors Events in 2019.
On Estars, users are able to compete and connect with their favorite games, players, streamers and teams through free prediction-based contests. Special promotional contests allow users to win real-world prizes and exclusive in-game items. To play, users enter contests and select their predicted outcomes of various esports matches and tournaments to enter to win prizes. After a user selects their picks, they can watch the matches live on Estars to see how their selections are performing in real-time.
"We are thrilled to offer a new, unified experience from developer to fan, and launch it in a really big way. Not only does this platform allow users to engage in some of the top esports competitions, but fans now have an even more enhanced viewing experience and the opportunity to win as much as the professional players or teams they love to watch," Bart Barden, Estars Managing Director said.
Estars users also have the opportunity to collect Stars, the platform's virtual currency, by winning contests, watching ads, winning daily bonuses and more as they compete in more than fifteen available games.
"As the esports community continues to grow, we see Estars providing a new way to connect game developers, sponsors, teams and streamers to a coveted audience. Teams, players and streamers continue to lead the growth of esports and the gaming community, and we are happy to provide our partners new ways to connect with fans and increase engagement as we expand offerings within the industry through gamified viewing experiences, unique leaderboards and more," Jeff Liboon, Estars president and co-founder said.
Estars is available on all mobile and desktop web browsers across 46 U.S. states. Users in eligible jurisdictions must be at least 16 years or older to play on Estars and 18 years or older to play for a chance to win real-world prizes.