Games and eSports partnership based around ESforce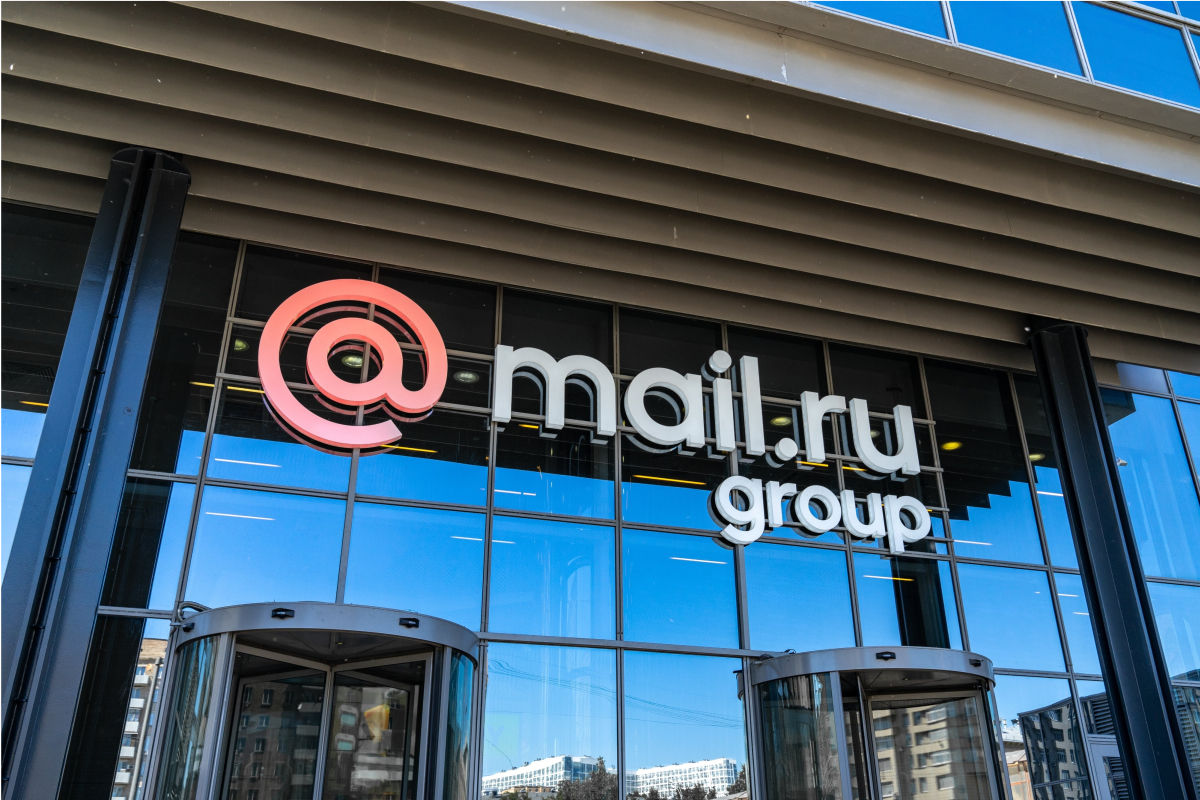 Reading Time:
3
minutes
Mail.ru Group Limited, one of the largest Internet companies in the Russian-speaking Internet market, today announces the creation of a partnership around ESforce eSports business with Modern Pick, which will allow Mail.ru Group and Modern Pick to build a well-diversified eSports business, with presence in Russia/CIS as well as Europe, with access to a broader games portfolio and expertise in AAA+ games development, eSports teams, broadcasting, video production, streaming, tournament organization and venues, combined with an extensive set of media and global brand partnerships.
The BoD of Mail.ru Group approved signing of the partnership agreement. Implied valuation of ESforce as part of the transaction is $110mn (including SK Gaming, catering and merchandise businesses, disposed by Mail.ru Group previously for >$10mn, implied overall valuation of all ESforce assets acquired by Mail.ru Group totals $120mn+). Mail.ru Group is to transfer 51% stake of ESforce into Modern Pick. The transaction is anticipated to be completed in the coming months, with ESforce to be deconsolidated from the Mail.ru Group's financials as of Q2 results reporting on a pro forma basis. In FY 2018, ESforce generated RUB2.7bn in revenues and had an EBITDA of RUB0.7bn.
Following the closure of the deal, Mail.ru Group will work with ESforce on arms-length basis, including around target advertising activity using Mail.ru Group's services.
Deal structure:
– MRG already holds 3% of Modern Pick
– MRG transfers 51% of ESforce as contribution to Modern Pick at an implied $56mn valuation ($110mn for 100%) with the combined company having a total initial value of $350mn
– The ultimate long term size of MRG's stake will depend on a number of operational KPIs for the combined company set for 2022 and could increase or decrease from initial level
– MRG will remain 49% shareholder of ESforce post transaction
– Third year ratchet: Mail.ru Group's share is to be re-valuated depending on 2022 financial performance. In case the combined 2022 revenue is below certain minimum threshold MRG may exit the merged company and get 51% of ESforce shares back. Mail.ru Group also has an option to reverse the deal in case certain fundraising and asset consolidation conditions agreed as part of the Transaction are not met by Modern Pick
We remain committed to games and eSports and see this partnership as adding optionality around new monetization channels for our existing and future game content, potential to operate eSports leagues and generally play a much larger role on the global eSports market, which offers significant growth potential, in our view, having already risen by 75% since 2016 to $865.1mn in 2018 and expected to break $1bn in revenues this year, according to Newzoo. PwC sees the global e-sports market growing at a 2018-22F CAGR of 18%, from $805mn in 2018 to $1,580mn in 2022.
We expect synergies from access to a much broader European sponsorship market with wide opportunities in eSports and media projects as well as from broadening our non-violent games portfolio, attractive for sponsorship. This also means an opportunity for MY.GAMES to receive access to global advertisers and opens up opportunities for cooperation and global expansion with overall diversification of our games and eSports business.
Commenting on the transaction Vladimir Nikolsky, COO (Russia) at Mail.ru Group, said: "We are very pleased to be entering into this new business together with Modern Pick, the strong partner who works in close cooperation with such brands as ZDF, Red Bull, etc. We are pleased with the progress that ESF has made since our acquisition but we see larger opportunities for the business being part of a wider eco-system. This is entirely constant with our strategy of leveraging our dominant position in our home market while also working with partners in some areas. We look forward to working with our talented and energetic partners to further expand ESF's reach and user offering."
Commenting on the transaction Mathias Lauda, Vice president at Modern Pick, said: "We are really excited to be able grow the business jointly with Mail.ru Group and gain the ESF distribution expertise and the wider partnership with Mail.ru Group to expand the reach of our world class racing games. There are obvious synergies between Modern Pick with its great partnership network of ZDF and Red Bull amongst others and the ever expanding eSports network of ESF. With the number of racing and arcade genre games continuing to increase interest from the wider auto industry continues to increase both in terms of brand recognition and also as a new avenue for marketing. We look forward to working together in this."
Allied Esports Partners with Esports Entertainment Group to Launch Inaugural VIE.gg CS:GO Legend Series Tournament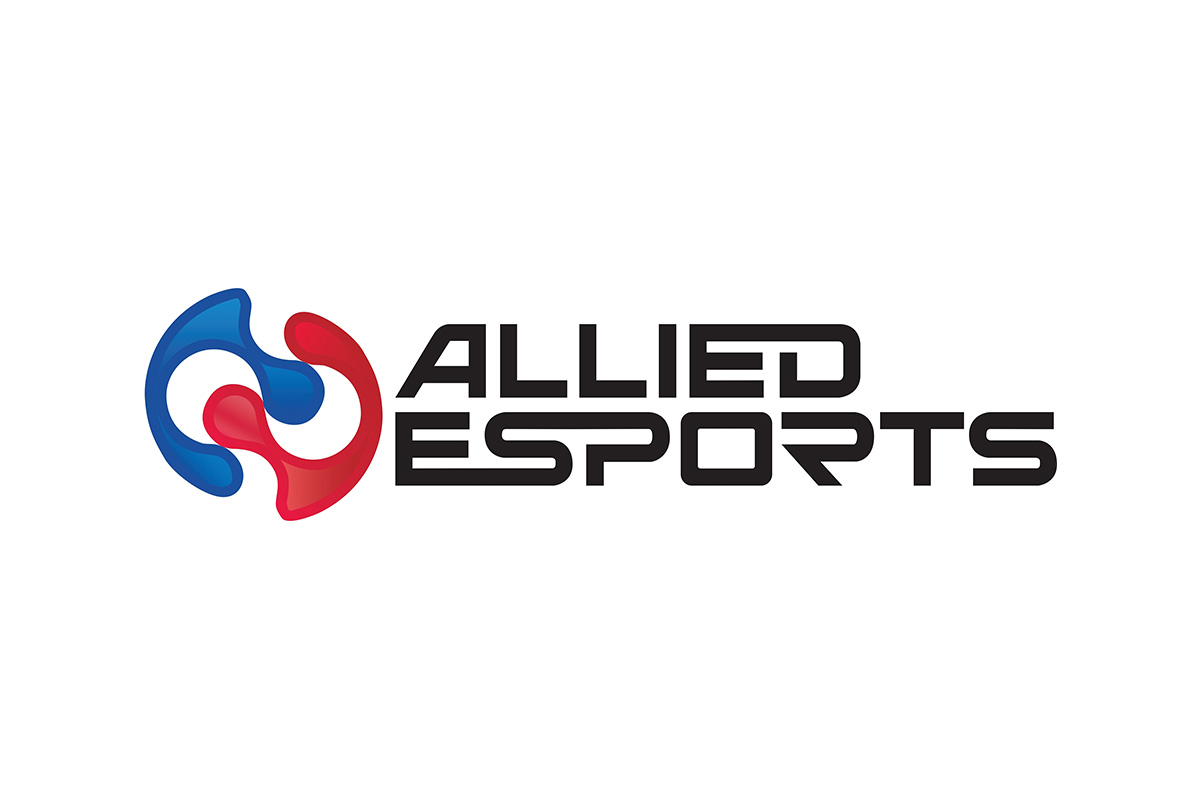 Reading Time:
4
minutes
Tournament Will Be Offered to Sports Bettors on the VIE.gg Platform
Allied Esports, a global esports entertainment company and a subsidiary of Allied Esports Entertainment, Inc., has signed a licensing and sponsorship agreement with Esports Entertainment Group, Inc., a licensed online gambling company with a focus on esports wagering and 18+ gaming, for the inaugural VIE.gg Counter-Strike: Global Offensive ("CS:GO") Legend Series tournament beginning Monday, August 31, 2020.
The VIE.gg CS:GO Legend Series will feature 12 teams from multiple European countries competing online for €50,000 in total prize money. The 5v5 tournament, which will be offered to customers on the VIE.gg platform, will be produced by Allied Esports from its HyperX Esports Studio in Hamburg, Germany and broadcast live on Twitch.tv/AlliedEsports with a lineup of professional casters and analysts. Teams at Tier 2 or below that are interested in playing can apply online at AlliedEsports.gg/LegendSeries starting Wednesday, July 15. Invitations will be sent out to participating teams on Friday, July 17.
"We're excited to partner with an industry leader, Allied Esports, as the title sponsor of their newest esports tournament," said Grant Johnson, CEO of Esports Entertainment Group. "Title sponsorship places the VIE.gg brand front and center for teams, fans and influencers alike, further accelerating user adoption of the VIE.gg platform."
Esports Entertainment Group offers bet exchange style wagering on esports events in a licensed, regulated and secure platform to the global esports audience at VIE.gg. The VIE.gg platform provides customers the ability to match bets against one another with Esports Entertainment Group taking a small commission on the winnings.
"We believe that esports tournaments should not just be fun for participants, but also have the ability to help sponsors achieve their business goals, and our knowhow and portfolio of esports brands, arenas, mobile trucks and studios uniquely meet that need in today's ecosystem," said Frank Ng, CEO of Allied Esports Entertainment. "The Legend Series has been one of our most successful original tournament brands and we are thrilled to work with Esports Entertainment Group and the VIE.gg platform to add a wagering component that will introduce Allied Esports to new consumers and elevate the brand even further."
Created in 2017, Allied Esports' original Legend Series tournament brand was designed to expand the competitive ecosystem and total prize pool for second and third tier teams. The VIE.gg CS:GO Legend Series will be Allied Esports' sixth edition of the CS:GO Legend Series and the first to feature a licensing partner and title sponsor. Additional versions of the series have previously included Overwatch, League of Legends, FIFA, COD Blackout and Valorant.
Allied Esports' two-week, high-intensity CS:GO Legend Series format includes 11 consecutive days of single matches where teams will accumulate points and prize money for each win. The top eight teams from the first round will advance to a best-of-three bracket played over the last three days of the tournament.
"We're excited to play a role in providing a platform for smaller teams to compete for prize money,'' commented Magnus Leppaniemi, VP of Marketing and Head of Esports at Esports Entertainment Group. "While the largest esports teams earned tens of millions of dollars in prize money last year, there are hundreds of smaller teams that get excluded from the flagship competitions. The VIE.gg CS:GO Legend Series is our first effort at working to fill this void, and we look forward to getting involved in more events like this moving forward."
About Allied Esports
Named one of the World's Most Innovative Companies by Fast Company, Allied Esports International, Inc. is at the forefront of esports entertainment with a global network of properties designed to serve as competition battlegrounds, community experience hubs and content production centers.
Through direct operation or membership in the Allied Esports Property Network, the world's first esports affiliate program, Allied Esports' facilities span North America, Europe, China and Australia, and include the world-renowned HyperX Esports Arena Las Vegas, a fleet of mobile arenas, the HyperX Esports Trucks, and the HyperX Esports Studio in Hamburg, Germany.
Allied Esports' properties serve as the home to a number of online and offline proprietary productions and events, including Friday Frags and Saturday Night Speedway, as well as original partner programs like the Simon Cup.
For more information about Allied Esports, visit AlliedEsports.gg and follow @AlliedEsports. Allied Esports International, Inc. is a subsidiary of Allied Esports Entertainment, Inc.
About Allied Esports Entertainment
Allied Esports Entertainment, Inc. (Nasdaq: AESE) is a global leader in esports entertainment, providing innovative infrastructure, transformative live experiences, multiplatform content and interactive services to audiences worldwide through its strategic fusion of two powerful brands: Allied Esports and the World Poker Tour (WPT). For more information, visit AlliedEsportsEnt.com.
About Esports Entertainment Group
Esports Entertainment Group, Inc. is a licensed online gambling company with a specific focus on esports wagering and 18+ gaming. The Company holds a license to conduct online gambling and 18+ gaming on a global basis in Malta and Curacao, Kingdom of the Netherlands and is able to accept wagers from over 149 jurisdictions including Canada, Japan, Germany and South Africa. Esports Entertainment offers fantasy, pools, fixed odds and exchange style wagering on esports events in a licensed, regulated and secure platform to the global esports audience at vie.gg. In addition, Esports Entertainment intends to offer users from around the world the ability to participate in multi-player mobile and PC video game tournaments for cash prizes. Esports Entertainment is led by a team of industry professionals and technical experts from the online gambling and the video game industries, and esports. The Company maintains offices in Malta. For more information visit www.esportsentertainmentgroup.com
AESF Partners with Coventry University UK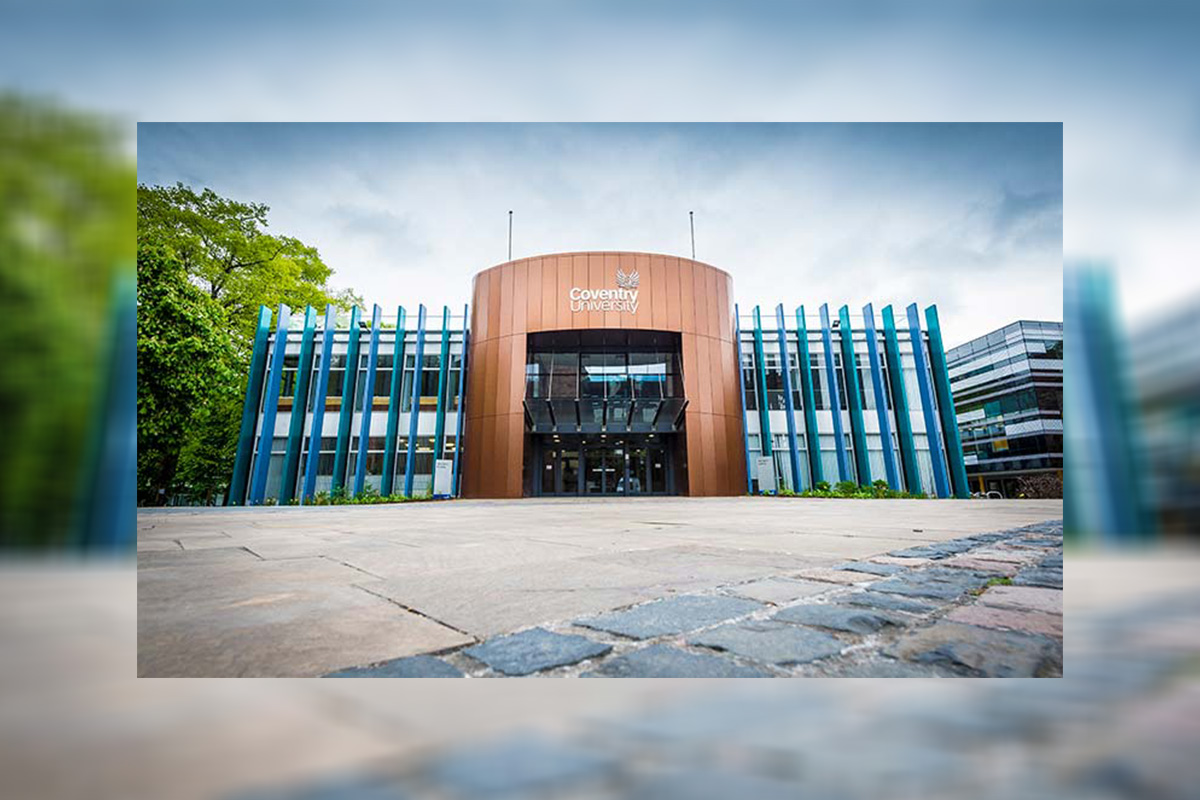 Reading Time:
2
minutes
The Asian Electronic Sports Federation (AESF) has signed an official memorandum which sees them officially collaborating and working together with Coventry University.
Following a meeting with representatives from Coventry University, both parties have agreed to sign a Memorandum of Understanding (MOU). This MOU focuses on four vital aspects, which include a series of planned Webinars, as well as industry research collaboration on topics of interests and Esports governance.
"I would like to celebrate this close relationship we are forming with Coventry University, one of the UK's most esteemed educational institutions. Not only does it benefit the AESF and our member associations, but it also opens the doors to many more potential partnerships from academia going forward," Kenneth Fok, president of AESF, said.
"This will not only be beneficial to our athletes but also various stakeholders in this industry. We look forward to supporting our Esports community as well as future talents for their growth and further development in collaboration with Coventry University," He added.
The AESF and Coventry University will also be looking to create more student experiences, including potential internship programmes and the production of case studies on Esports. The meeting between both parties discussed more opportunities for course development, which includes introductory sessions on Esports and support in the development of course topics for the curriculum.
"Coventry University's expertise in sports management and business studies will help further support our Member Associations, players, and officials in developing content around the education of Esports. This collaboration not only signifies AESF's continuous effort in supporting this industry, but it also reflects Coventry University's dedication and commitment to adapting and keeping up with the times," Sebastian Lau, Director General of AESF, said.
"We are delighted to have reached this key milestone in developing this crucial partnership for the university. We understand the importance of esports globally and in Asia particularly and are delighted at the opportunity to work with the AESF to support the athletes, players, officials and associations who make up this vibrant community as it continues its rapid growth and innovation," David Pilsbury, Deputy Vice-Chancellor of Coventry University, said.
"We are proud to lay down the foundation of a long-lasting partnership with the AESF, that offers tremendous opportunities in terms of students' experience. This agreement will also foster the development of impactful, multi-disciplinary research on this fast-changing and growing sector," Simon Gérard, Course Director, MSc Sport Management, said.
The Chiefs Esports Club Partners with L'oréal Paris Men Expert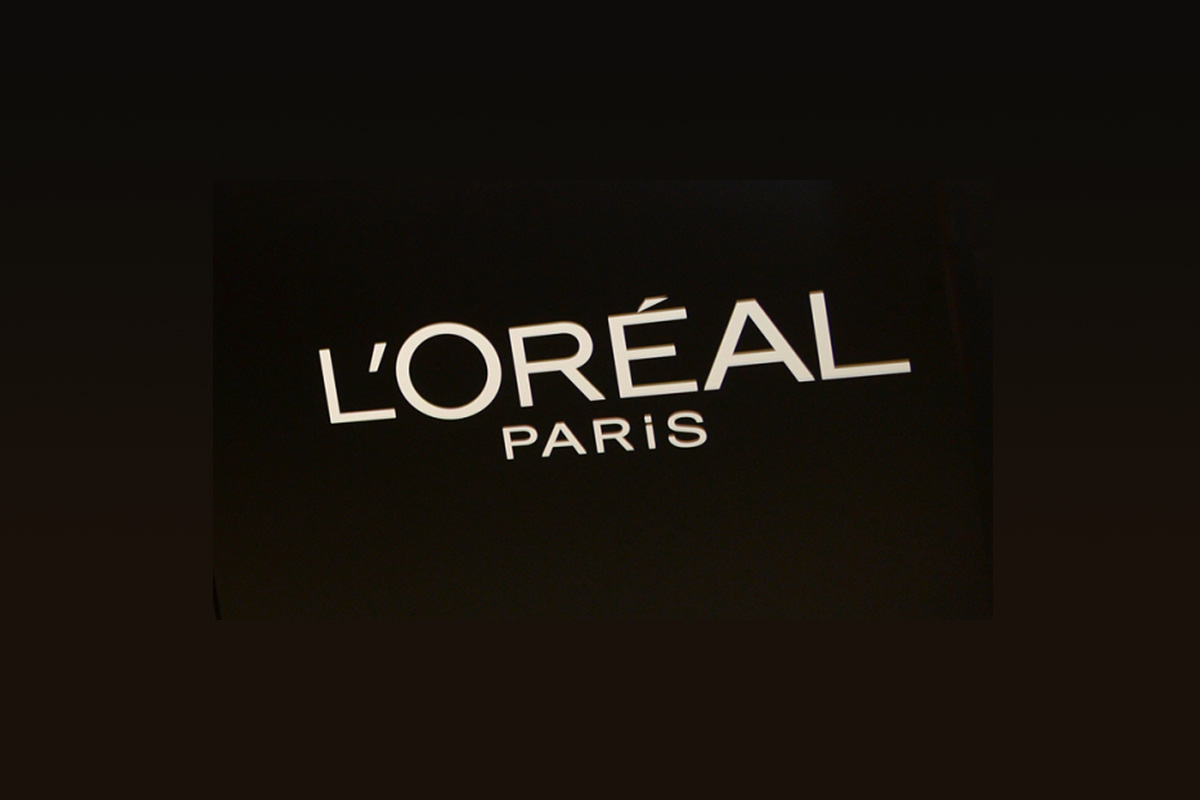 Reading Time:
< 1
minute
Australian esports organisation The Chiefs Esports Club has announced a partnership with the leading men's skincare and grooming brand L'Oréal Paris Men Expert. The deal makes the brand a major partner of the club for the rest of 2020.
L'Oréal Men Expert is a global brand with a portfolio of leading men's grooming products covering everything from skincare, shaving, beard grooming, hygiene and hairstyling. They will be keeping The Chiefs feeling confident, energised and looking great at all times.
"We've all had late night gaming sessions and sacrificed how we feel the next morning to get one more game in. L'Oréal Paris Men Expert is a perfect fit for gaming and esports culture to keep us going and feeling fresh. We're excited to introduce such a prestigious brand to the industry and can't wait to see the benefit for all our fans," Nick Bobir, CEO of The Chiefs, said.
"We are extremely excited to be partnering with The Chiefs in 2020 and introducing many of their fans to L'Oréal Paris Men Expert, a portfolio of skincare products designed to deliver an instant energy boost and set men up for success. Joining forces with The Chiefs is a testimony of building brands together & providing value for our fans and consumers," Raagjeet Garg, Marketing Director of L'Oréal Paris Australia, said.