Global Gaming – NanoCasino.com now live in Sweden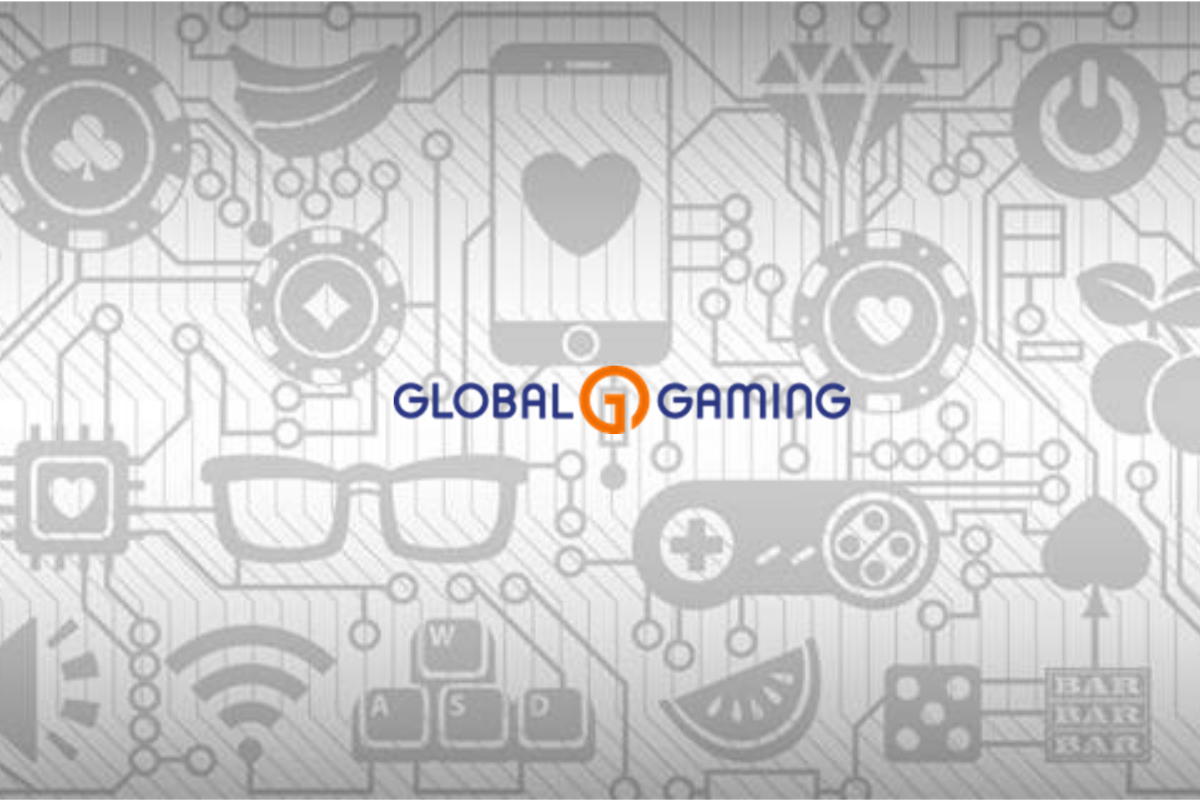 Reading Time:
2
minutes
NanoCasino.com, the first step in the previously announced collaboration between Global Gaming and Finnplay, is being launched in the Swedish market yesterday.
Viral Interactive Limited, the holder of a licence for commercial online gaming from the Swedish Gambling Authority, has launched NanoCasino.com yesterday. Viral Interactive is the licence holder, thus fully responsible for operating NanoCasino.com. One of Global Gaming's subsidiaries is the marketing partner, and as such assists with resources and expertise in matters of marketing, customer experience and brand management.
The launch is the first joint launch for the companies on Finnplay's technology platform, which, besides Sweden, is licensed or approved in a large number of countries such as the United Kingdom, Malta, Romania, Bulgaria, Hungary, Denmark, Estonia, and Mexico.
Tobias Fagerlund, CEO of Global Gaming, commented the launch: "It is incredibly exciting that Viral is now launching NanoCasino.com with us as a partner. I hope, and have reason to believe, that Swedish customers will enjoy it. NanoCasino is a safe and secure online casino that focuses on entertainment and the pleasure of gaming, and it's being offered from one of the market's best, safest and most responsible platforms.
"We feel very confident that our high standards for a casino product are met by NanoCasino.com."
Martin Prantner, Finnplay's CEO, commented: "We are looking forward to launching our new brand NanoCasino.com in Sweden and benefiting from Global Gaming's marketing expertise and resources. Being a Nordic gaming platform provider, Sweden is our home market and we are committed to upholding the strict standards of the regulation."
About Global Gaming:
Global Gaming is a challenger in the iGaming industry, delivering innovative and safe gaming services and operating a number of successful casino brands. Its flagship, Ninja Casino, builds on the PayNPLay technology, allowing players to enjoy a safe and seamless online casino experience by simplifying and shortening the registration process. The company's Certified Adviser is Redeye AB, with contact information, +46 (0) 8 121 576 90, [email protected]. 
Gambling Business Group deliver powerful industry insight to UK government department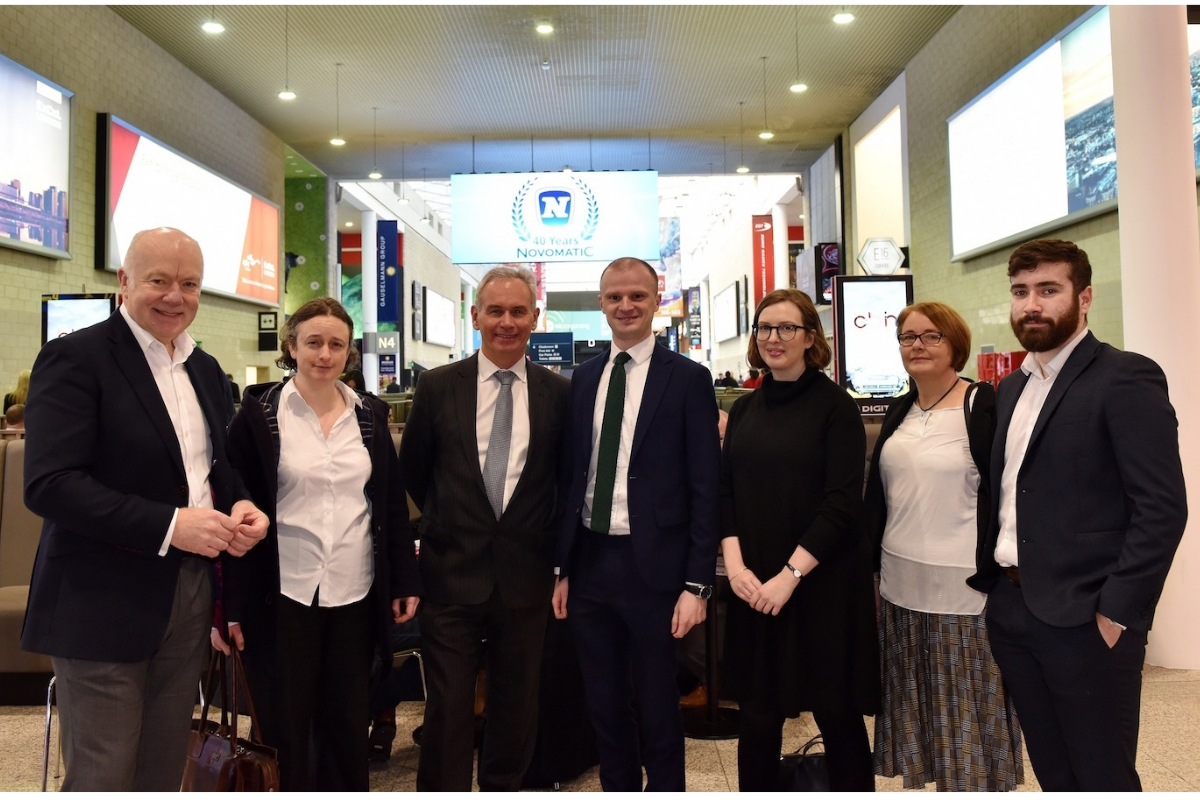 Reading Time:
2
minutes
Peter Hannibal, chief executive of the influential cross industry strategic body the Gambling Business Group (GBG), has thanked members for providing an 'ultra professional' shop window on the industry when they helped host the gambling policy team from the Department for Digital Culture Media and Sport (DCMS) at the recent ICE London exhibition. Five of the team attended the closing day of ICE London as guests of the Gambling Business Group, participating in a guided tour of the exhibition which took in key features of the ICE show floor.
Expanding on the visit, Peter Hannibal said: "I was delighted to host the gambling policy team and to be able to explain the issues impacting the modern gambling industry. GBG members are drawn from all sectors of the industry which enabled the DCMS party to develop a holistic view of the business as opposed to viewing it exclusively through the prism of just one gambling vertical."
He continued: "The DCMS representatives covered On-line, Off-line, Responsible Gambling, Brexit and Gambling Policy amongst many other topics. In terms of specifics they wanted an insight to technological developments, the industry's safer gambling initiatives as well as the emergence of the e-sports phenomenon. GBG Members exhibiting at ICE, including Playtech, Novomatic UK, Regal Leisure, Innovative Technologies Ltd, SG Gaming, Praesepe, Inspired Entertainment, Blueprint Gaming and Reflex Gaming were able to show the DCMS team a wide range of innovations, technological solutions as well as a sharp focus on safer gambling. Members of the party stayed on after the scheduled visits had finished simply to wander around what is undoubtedly the greatest gambling show on earth!
"Finally, I would like to issue a big thank you to both the ICE London organising team led by Kate Chambers and to GBG member companies for representing and portraying the Industry in such a compelling and ultra professional way."
Trustly recognized as the Best PISP, AISP at the Merchant Payment Ecosystem Awards (MPE Awards)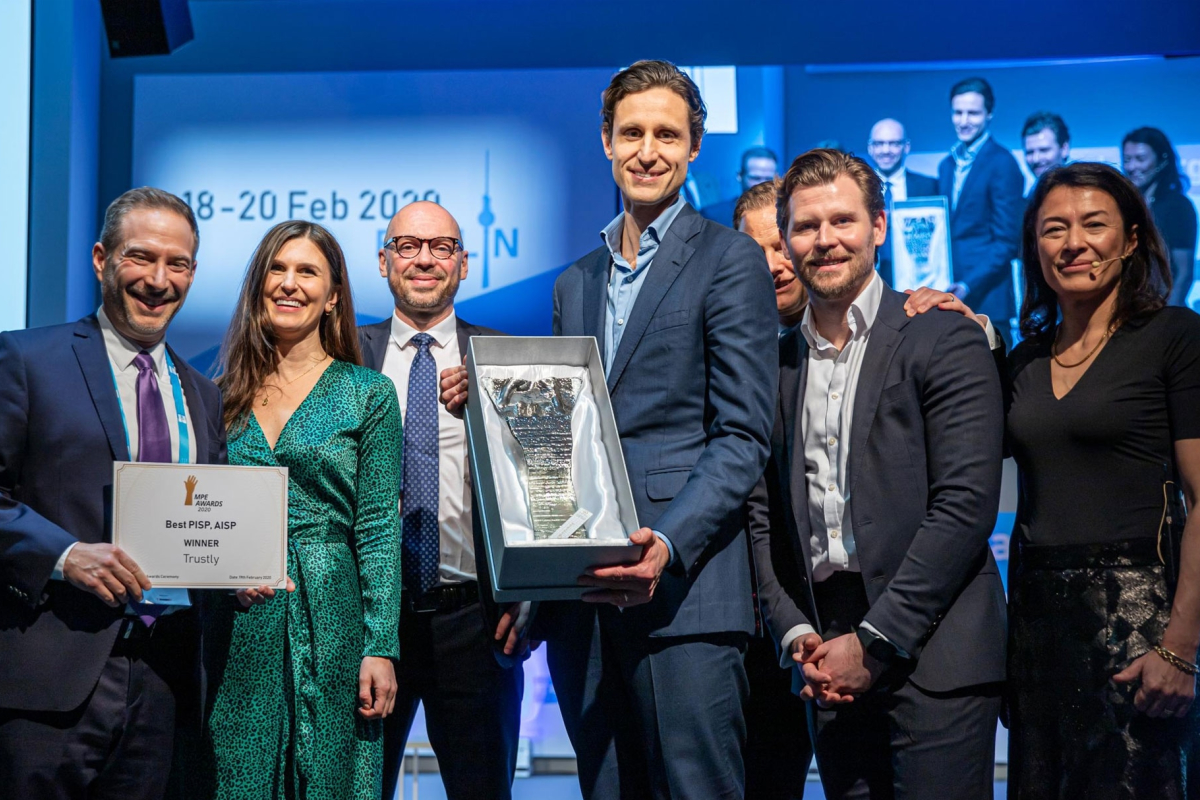 Reading Time:
2
minutes
Trustly is thrilled to announce that it has been recognized as the Best PISP, AISP (Payment Initiation Service Provider, Account Information Service Provider) at the Merchant Payment Ecosystem Awards (MPE Awards).
The MPE Awards have, over the past 10 years, become an important benchmark of global excellence in POS and merchant payments and celebrate and honor the achievements of companies across the European merchant payments ecosystem. The PISP AISP award goes to the company that most efficiently brings open banking services to the merchant community, and provides the best customer experience. Trustly won this award for its continuously innovative approach to realizing the potential of open banking.
Leon Dhaene, Chairman of the MPE Awards, says: "Make e-commerce simple again. It could have been the slogan of a politician, but it is essential if you want to bring potential customers to effectively buy over the internet. The Jury appreciated the fact that Trustly delivers fast, simple and secure payments in only three steps."
Oscar Berglund, CEO at Trustly, says: "We're proud to be recognized as the Best PISP, AISP at the MPE Awards. We will continue to work meticulously on further developing the online banking payment solution that our merchants and their customers love. It feels great to have our hard work recognized by the merchant and partner community."
About Trustly:
Founded in 2008, Trustly is the global leader in Online Banking Payments. Our account-to-account network bypasses the card networks, letting consumers make fast, simple and secure payments to merchants directly from their online banking accounts. With support for more than 6,000 banks, roughly 600 million consumers across Europe and North America can pay with Trustly. We serve many of the world's most prominent merchants within e-commerce, financial services, gaming, media, telecom and travel, which all benefit from increased consumer conversion and reduced operations, fraud and chargeback costs.
Trustly has 400 employees across Europe, the US and Latin America. We are a licensed Payment Institution under the second payment services directive (PSD2) and operate under the supervision of the Swedish Financial Supervisory Authority in Europe. In the US, we are state regulated as required to serve our target markets. Read more at www.trustly.com.
NetGaming launches Festival of Fortune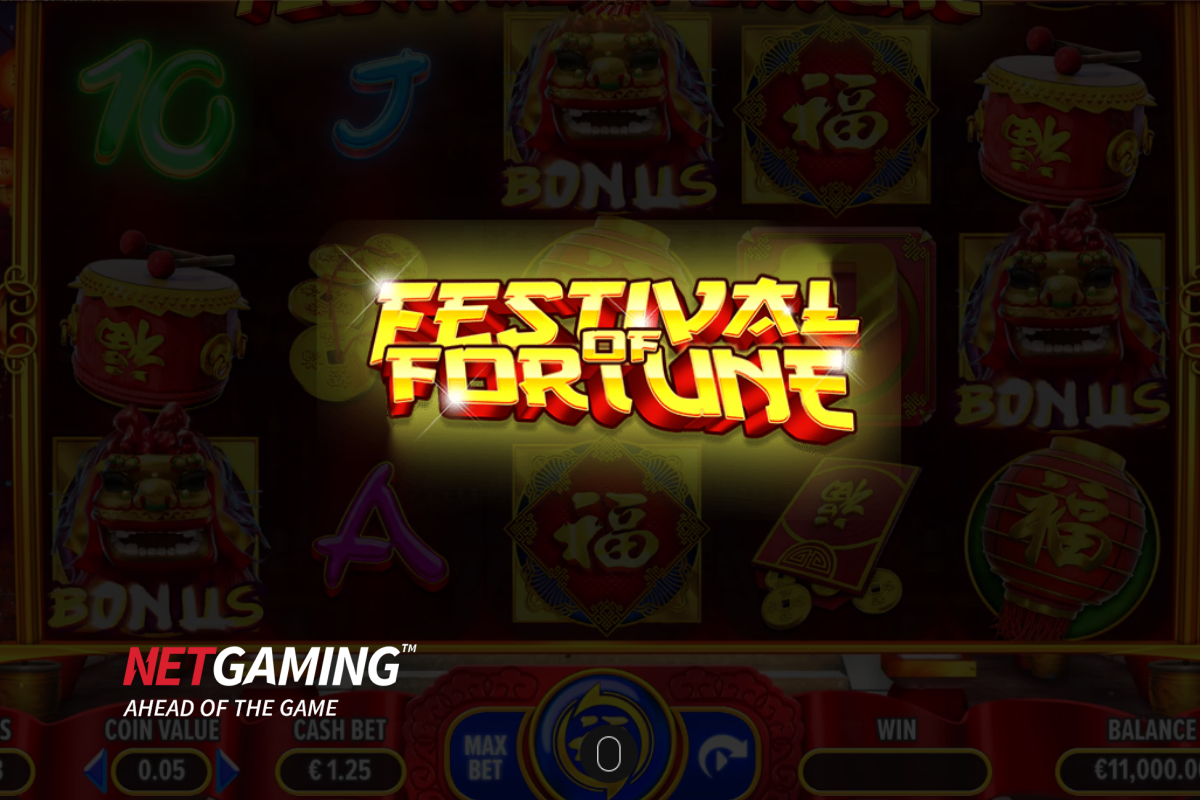 Reading Time:
< 1
minute
NetGaming, the creative casino games studio, has released its latest spectacular slot, Festival of Fortune.
The 5×3, 15-payline title, created in celebration of Chinese New Year, sees a range of colourful symbols and inviting characters appear against an immersive traditional Far-Eastern background.
Players enjoying good fortune can trigger the Lucky Lion Bonus where a feast of free spins await them, with the Mystery Replace feature allowing for up to 27 additional free spins.
The game is the latest addition to NetGaming's dynamic slot portfolio, which is available in 26 languages and can be played using more than 40 currencies.
The supplier's ambitious global expansion has seen it enter several important territories including Africa and the CIS countries, as well as signing high-profile distribution deals with companies such as Relax Gaming and Bet Construct.
Pallavi Deshmukh, CEO at NetGaming, said: "Festival of Fortune is an action-packed entertainment experience, boasting immersive symbols, exciting bonus rounds and an engaging theme.
"Following a hugely successful ICE, NetGaming is continuing to produce premium quality content as we look to build on our international expansion."