iovation Research: Fraudsters Increasingly Leveraging Mobile Devices for Schemes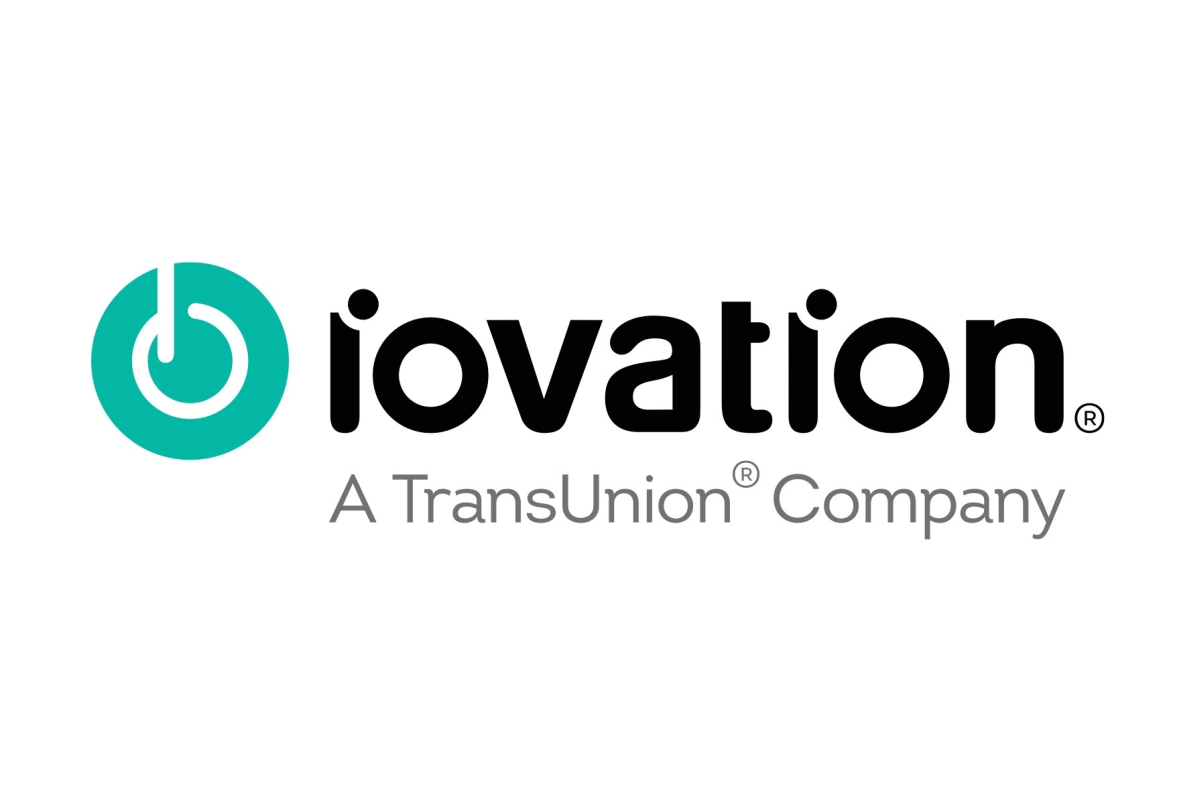 Reading Time:
3
minutes
TransUnion company explores top continents and countries for risky mobile transactions, and types of behavior businesses to need to look for to catch mobile fraud
iovation, a TransUnion company, today released its recent research that about half of all risky online transactions appear to be coming from a mobile device. Specifically, in the first half of 2019 iovation saw 49% of all risky transactions come from mobile devices, up from 30% in 2018, 33% in 2017 and 25% in 2016.
"Fraudsters are like chameleons. They are always adapting their tactics to make it look like they're legitimate customers," said iovation's Senior Director of Customer Success, Melissa Gaddis. "With well over half of all transactions now coming from mobile devices, our analysts increasingly see fraudsters either using mobile devices or making it look like their transactions are coming from mobile when in fact they are using a traditional desktop."
Among its research, iovation found:
The top continents for mobile fraud: So far in 2019 it is North America with 59% of all risky transactions coming from mobile devices. In 2018, it was Asia at 53%. In 2017, it was North America with 55%. In 2016, it was North America again with 36%.

The top countries for mobile fraud: Gabon leads so far in 2019 with 85% of all risky transactions coming from mobile devices. It 2018, it was Japan with 79%. Papua New Guinea led in 2017 with 86%. In 2016, it was Bangladesh with 59%.

The top industries for mobile fraud: So far in 2019 it is telecommunications with 75% of all risky transactions coming from mobile devices. In 2018, it was gambling with 60%. Communities (for example social networks or online dating sites) led in 2017 at 59%. In 2016, it was healthcare with 58%.
To find fraudulent transactions from mobile devices, iovation suggests businesses closely analyze specific indicators including:
Mobile emulators: Fraudsters like to hide information by using emulators to make it look like their desktop device is a mobile device.

Orientation: Is a device staying in the same position or is it face down? These could be tell-tale signs of a bot or a fraudster emulating a mobile device.

SIM card country: Since fraudsters often try to mask their location, the SIM card country provides yet another method for identifying the true location of the end-user. Fraud analysts may find fraudsters that target their businesses tend to have devices from particular countries.

SIM card carrier name: Certain mobile carriers can have a higher percentage of fraudulent activity originating from them.

Currency: The type of currency tied to a device provides additional context to the region associated with the device. This can be another way to determine if the device is coming from a risky location.

Language: Much like countries, carriers and currency, the language used on a device provides additional context on the transaction which can help crack a fraud case when a fraudster is attempting to mask other aspects of their device.

Mobile OS version: Certain mobile operating system versions may correlate with fraud or abuse.
Mobile Transaction Jump
iovation found 61% of all online transactions came from mobile devices so far this year, up from 56% in 2018, 51% in 2017 and 45% in 2016. Europe and North America are consistently among the top continents for mobile transactions with 67% and 60% respectively so far this year. The top industry for mobile transactions so far in 2019 is communities with 73%.
For more insights into iovation's findings along with new iovation features to catch mobile fraud, go to this blog post that includes an infographic.
Methodology
iovation came to its findings by analyzing the 30 billion online transactions it evaluated for fraud from January 2016 to June 30, 2019. To find the risky mobile transactions, it calculated the percent of risky transactions from mobile devices compared to overall risky transactions. For overall mobile transactions, it calculated the percent of mobile transactions compared to all online transactions. iovation defines risky transactions as those that typically result in fraud.
About iovation:
iovation, a TransUnion company, was founded with a simple guiding mission: to make the Internet a safer place for people to conduct business. Since 2004, the company has been delivering against that goal, helping brands protect and engage their customers, and keeping them secure in the complex digital world. Armed with the world's largest and most precise database of reputation insights and cryptographically secure multifactor authentication methods, iovation safeguards tens of millions of digital transactions each day.
Casino Technology Rebrands as CT Gaming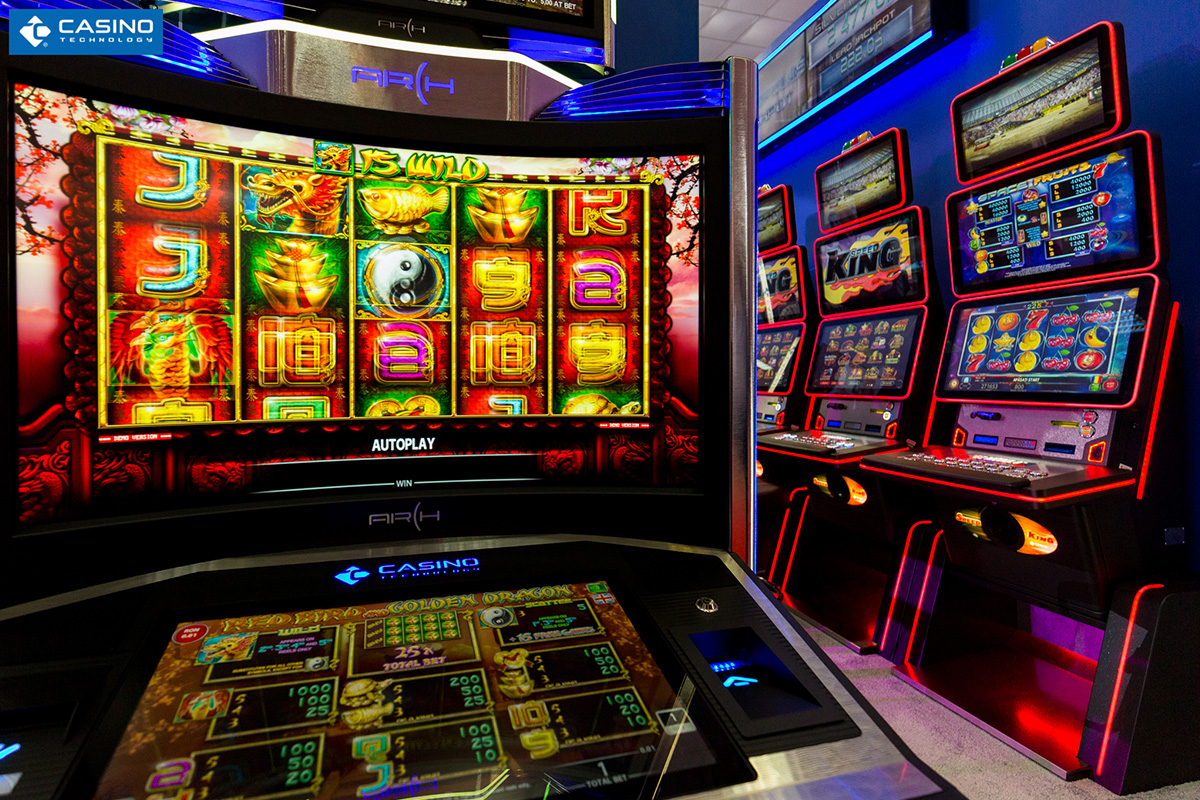 Reading Time:
< 1
minute
Casino Technology has announced its rebranding and name change. CT Gaming will be the new brand name of Casino Technology as of January 1, 2020.
The change is driven by the company's growth, expanded innovations and its desire to better reflect its commitment to be at the forefront of the ever-changing technology environment and customer demands.
"As we marked 20 years in business this year, we recognised the need to better communicate our vision for the next period. Building on our core and looking into the future objective to embrace innovation and focus on the new generation of players, it was clear that rebranding was in order. The new name mirrors our constant drive to improve and be in the van of unleashing unconventional concepts and shaping trends. Our team embraced the rebranding decision enthusiastically and are charged with new ideas, commitment and motivation to deliver the best of their expertise," Milo Borissov, founder and president of the company said.
"CT Gaming represents the evolution in our company, reflecting and merging our genesis into this new era. We will continue to strive to deliver the best customer services and bring excellence at all levels to our partners and customers, solidifying loyal and meaningful relationships that shape our industry's tomorrow," Rossi McKee, vice president of the company said.
Europe's Online Gambling Market Grows 11% in 2018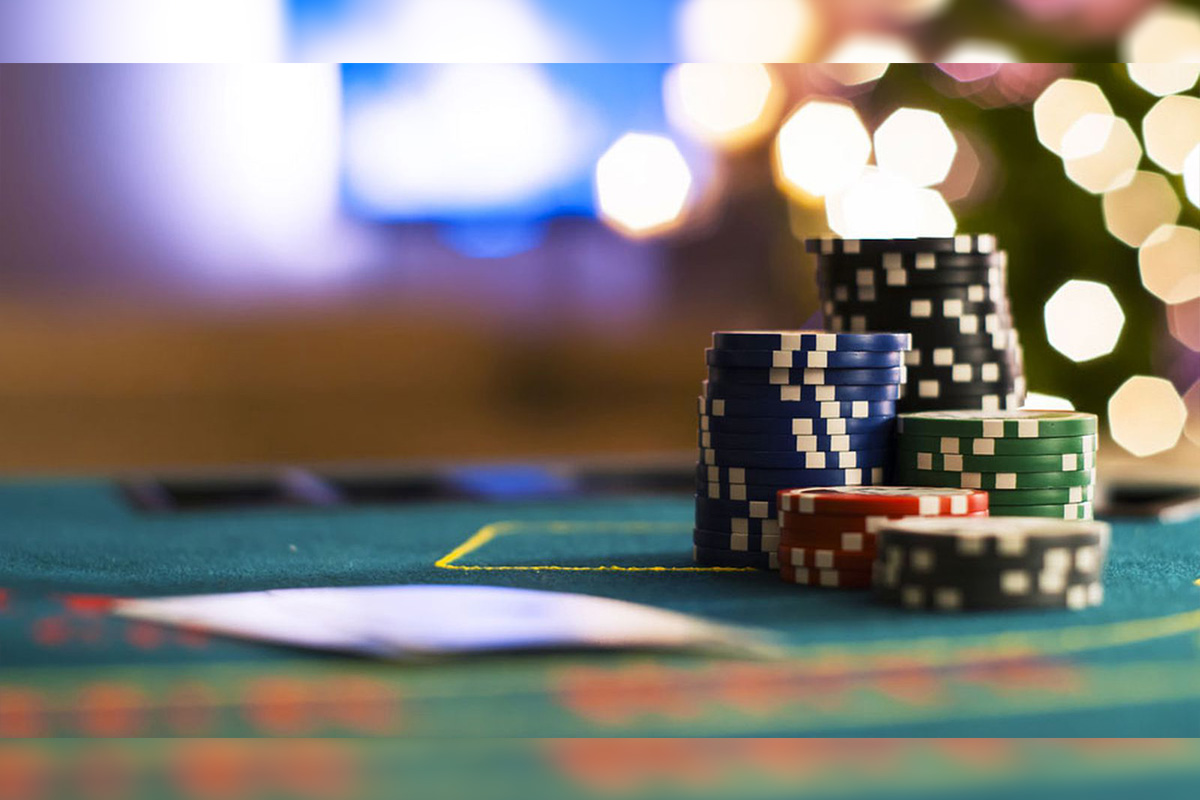 Reading Time:
< 1
minute
Europe's online gambling market has shown an impressive growth last year.
According to the market data published by the European Gaming and Betting Association (EGBA) in partnership with H2 Gambling Capital, Europe's online gambling market grew 11% from €20 billion GGR in 2017 to €22.2 billion GGR in 2018.
According to the new data, EGBA members had 16.5 million active customers and generated €5.41 billion in online gambling GGR in 2018. The UK market (34.2%) accounted for the largest portion of the total EU online gambling market, with a market value of €7.3 billion GGR.
Sports betting was the most popular online gambling activity with 42.5% of the total EU market share (worth €9.4 billion GGR), followed by casino games at 32.4% (€7.2 billion GGR), lottery at 12.6% (€2.8 billion GGR), poker at 5% (€1.1 billion GGR), bingo at 4.3% (€1 billion GGR), and other games with a 3.2% market share (€0.7 billion GGR).
As per the new data, 57% of online bets were placed from a desktop computer, while 43% of online bets were placed from phones and tablets – up from 39% in 2017 and highlighting a shift towards the use of mobile devices.
"Europe's online gambling market continues to show a strong demand-driven growth and a switch to mobile devices. But its increased popularity reinforces the need for more consistent and strong consumer protections and industry standards across all EU countries. The current situation of diverging and sometimes conflicting regulations in EU countries is detrimental to consumers, authorities and operators alike," Maarten Haijer, Secretary General of EGBA said.
Grand Casino Baden Chooses SafeCharge, a Nuvei company, to Power Payments for Its Online Platform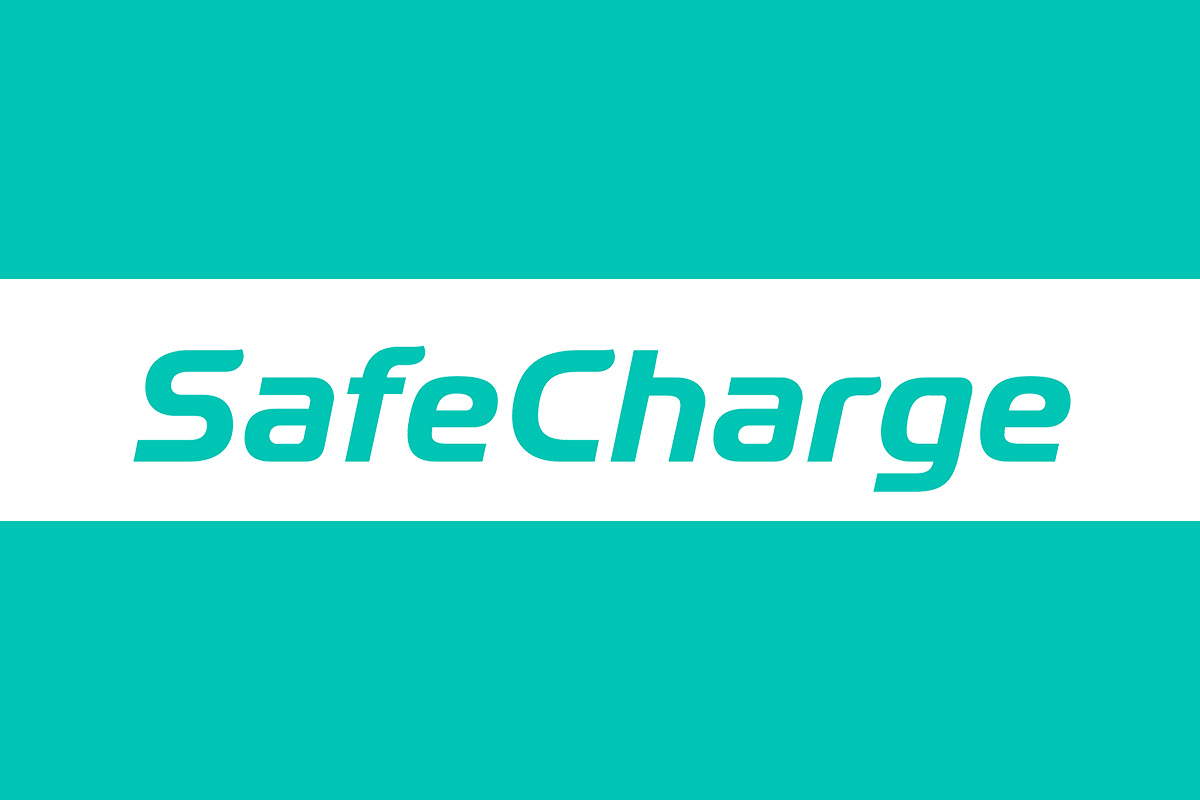 Reading Time:
2
minutes
One of Switzerland's first licensed online casinos leveraging SafeCharge's best-in-class payments technology for its iGaming service
SafeCharge, a Nuvei company, announces it has partnered with leading Swiss operator Grand Casino Baden to process credit card payments for its digital gaming platform jackpots.ch, developed by Gamanza. The collaboration provides Grand Casino Baden, a pioneer in online regulated gaming in the region, the ability to better address the needs of a growing audience of online gamers.
Earlier this year, Switzerland's Federal Gaming Commission (ESBK) made the decision to regulate the country's online gambling market, allowing Swiss land-based casinos to operate online. SafeCharge offers Visa and Mastercard acquiring services issued by Swiss banks, and through a single API integration that connects to over 180 payment methods, including local favorite Post Finance, enables jackpots.ch players the flexibility to pay through the method of their choice.
By utilising SafeCharge Cashier, Grand Casino Baden benefits from a frictionless payment experience for its online customers, delivering seamless deposits and withdrawals, plus compliance with anti-money laundering (AML) laws. SafeCharge handles the safeguarding of sensitive information, descoping the casino's PCI DSS (Payment Card Industry Data Security Standards) liability. Further, by integrating with SafeCharge Cashier, Grand Casino Baden aims to increase its readiness for complying with the EU's revised Payment Services Directive (PSD2) strong customer authentication (SCA) requirements.
"We knew that we had to partner with a technology player with the highest credentials and the ability to support our business within an extremely complex market, outside of EU legislations," said Marcel Tobler, chief financial officer at Grand Casino Baden. "SafeCharge has been our preferred choice thanks to its proven track-record in the industry and unrivalled experience in fraud prevention and AML."
"We are delighted to be working with the team at Grand Casino Baden to provide payments for its rapidly growing iGaming operation," stated Yuval Ziv, MD of SafeCharge and head of global acquiring. "This partnership marked our entrance into the Swiss online gaming market, and we are excited at the prospect of our payments technology platform better servicing the region's customers. As demonstrated by our long-standing collaborations with multiple tier 1 gaming operators, our solution is the ideal choice for institutions who require navigating the regulatory complexities of local markets without compromising user experience."
Through this partnership, SafeCharge has displayed it is well-positioned to address the needs of the rapidly growing Swiss online gaming market. Fore more information about SafeCharge Cashier, click here.