iovation Prepares for U.S. Online Gambling Fraud and Legal Complications With Rush to Onboard Players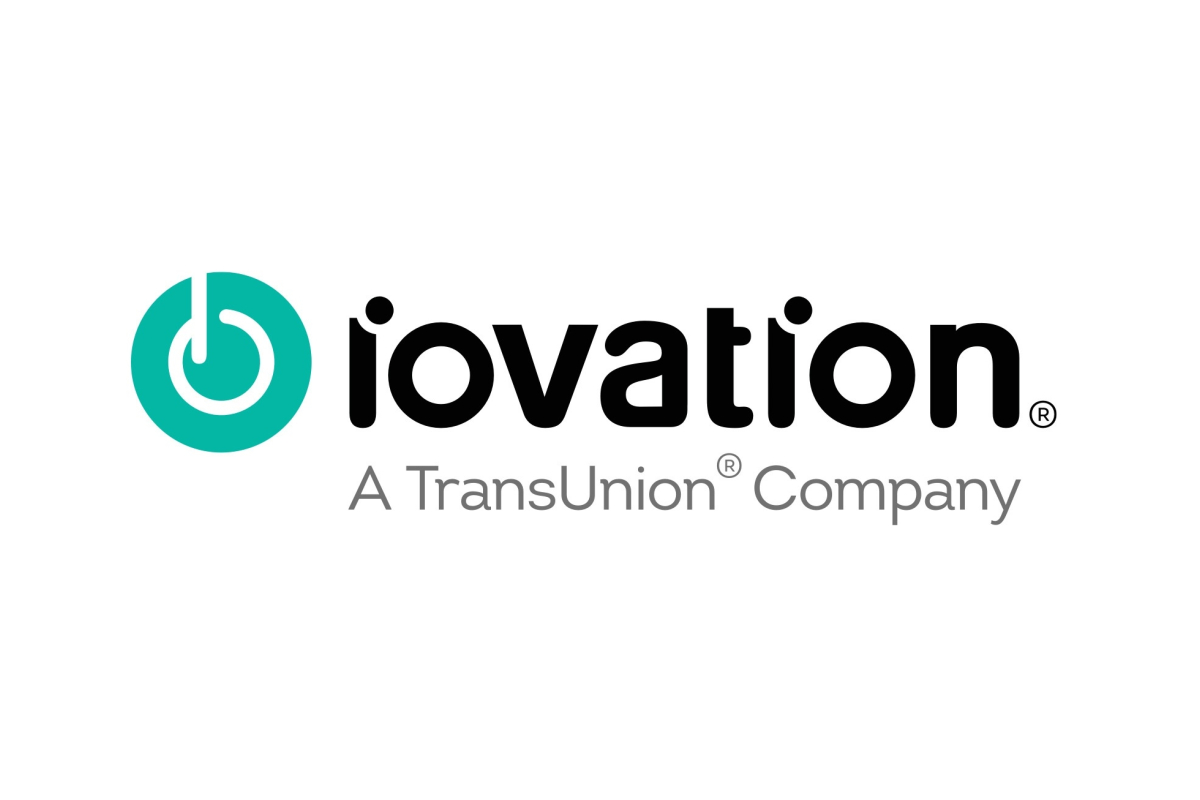 Reading Time:
3
minutes
With American football season beginning and more states legalizing online gambling, TransUnion company anticipates challenges with bonus abuse, fraud, self-exclusion and underage gambling that it's seen in Europe for decades
iovation, a TransUnion company, announced it anticipates challenges in the U.S. online gambling market and is responding by launching a new package of solutions through iovation and TransUnion. The product suite focuses around the onboarding of new players and helps U.S. online gambling operators comply with new regulations, combat fraud and improve the player experience. The company is making its prognostication based on its experience in the European market during the past 15 years supporting over 100 operators and platform providers there including eight of the world's ten largest gambling infrastructure providers.
"The online gambling gold rush today in the U.S. is akin to what we saw nearly two decades ago when iovation first began working with European operators as countries there began to legalize online gambling," said iovation Co-Founder Greg Pierson. "With states legalizing online gambling and the American fantasy football season kicking off, operators are sprinting to launch apps and websites. They are putting most of their efforts into getting users with less emphasis on preventing gambling issues."
Specific issues that iovation anticipates around player onboarding and solves for U.S. gambling operators include:
Age verification – In all states, the legal online gambling age is 21. Much like anything else where there is an age limit, underage people are going to try and participate.
Bonus abuse – Many online gambling companies provide incentives like money or credit for betting to attract new players and grow existing relationships. But often, fraudsters exploit these programs which result in real losses for operators. iovation has seen bonus abuse rise 287 percent from 2015 to 2018.
Credit card fraud – Since 2014, iovation found credit card fraud increased in online gambling–predominantly outside the U.S.–by 155 percent with an average annual growth of 39 percent.
Managing play by boundaries – With online gambling being legal in one state and then illegal within a neighboring state, operators are going to need to pinpoint a gamblers' location and limit play if needed.
Self-exclusion – When a player admits they have a gambling problem and "self-excludes" from a gambling site, the operator is now accountable for ensuring the player does not resume gambling activities or potentially face penalties. In many instances, a self-excluded gambler tries to set up a new account when they have a change of heart. Or fraudsters set up a new account using a stolen credit card, deposit funds using that card and then self-exclude before the chargeback hits.
iovation has a service provider license in Nevada, with many iovation partners operating in the United States. This includes SBTech which will power online sports betting in iovation's home state for the Oregon State Lottery's new sports betting brand, "Scoreboard."
"SBTech puts player protection and anti-money laundering at the heart of our platform operations for our partners in regulated regions across the U.S., Europe and emerging markets," said Andrew Cochrane, Chief Development Officer at SBTech. "Thanks to our expanded partnership with iovation, these partners now have access to the industry's most advanced device recognition technology enabling them to instantly identify and authorize verified players and significantly reduce levels of potential fraud."
The U.S. gambling solution offerings available through iovation and TransUnion combine iovation's digital identity solutions that uses device behavior and TransUnion's identity verification solutions, helping to protect the entire player's journey.
Account registration
Verified prefill to expedite onboarding
Added identity verification with a one-time password (OTP) and knowledge-based authentication (KBA)
Age verification checks
Address validation
Email and phone verification
Stop bonus abuse
Manage player self-exclusion
Block non-compliant accounts
Login
Manage player self-exclusion
Stop account takeover
Authenticate players
Block noncompliant access
Reduce login friction
Deposit
Prevent credit card and payment fraud
Anti-money laundering
Play
Uncover insider threats
Stop cheating and abuse
Prevent bonus abuse
Detect player collusion
Manage play by geographic boundaries
Authorize large bets
Cash Out
Expedite withdrawals
Prevent withdrawal fraud
Non-repudiation for Monday morning chargebacks
Prevent fraudulent self-exclusion
Block non-compliant accounts
About iovation:
iovation, a TransUnion company, was founded with a simple guiding mission: to make the Internet a safer place for people to conduct business. Since 2004, the company has been delivering against that goal, helping brands protect and engage their customers, and keeping them secure in the complex digital world. Armed with the world's largest and most precise database of reputation insights and cryptographically secure multifactor authentication methods, iovation safeguards tens of millions of digital transactions each day.
SOURCE iovation
Grover Gaming Announces Ramping Up Hiring Efforts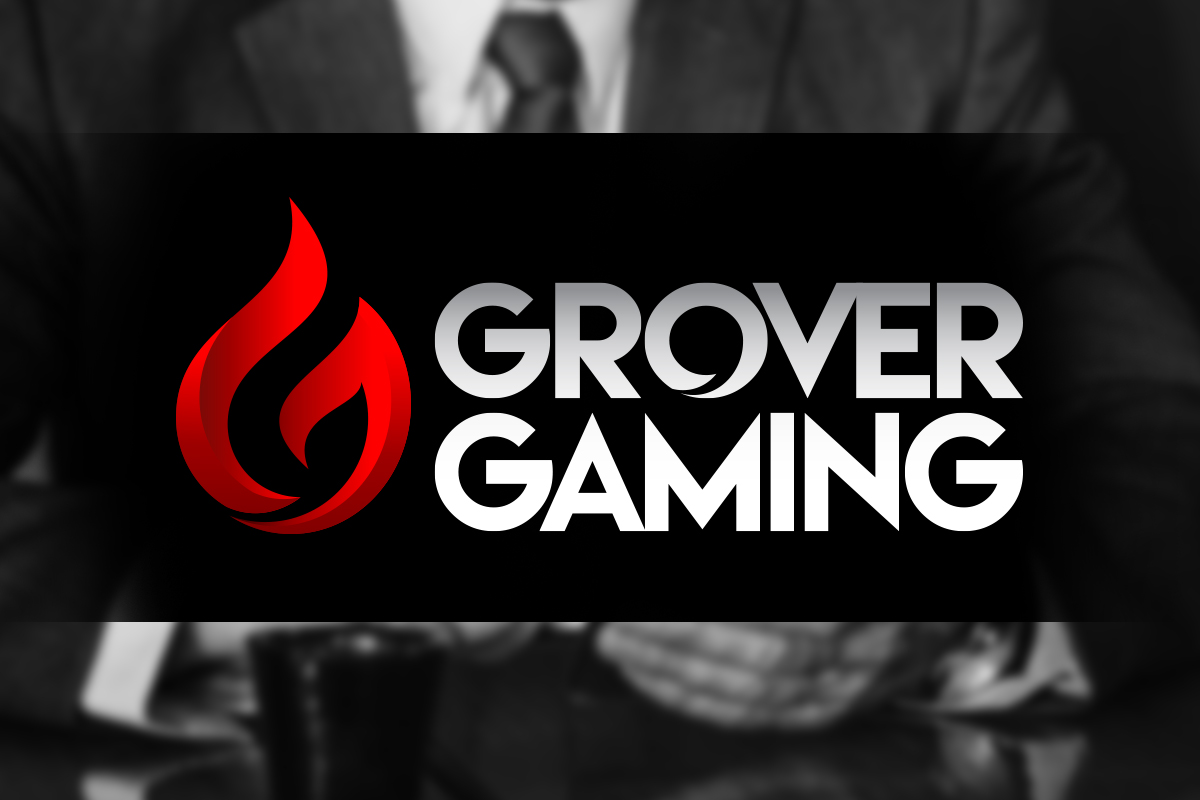 Reading Time:
< 1
minute
Grover Gaming, Inc., an industry leader in electronic gaming design and software development, announced today that it is ramping up its efforts to hire talented system and game development professionals.
Grover Gaming is looking for Passionate, Adaptable, Reliable, and Team oriented system and product developers to be a part of an exciting and fast paced company. These system and product developers will be responsible for building the critical system framework for new markets and products aligning with the Grover Strategic Plan to support the continued rapid growth. The ideal candidates will have experience in the slot/pull-tabs gaming industry and enjoy being a hands-on developer. Grover Gaming's systems and games, known throughout the industry for exciting design and high-resolution graphics, are all created in-house at its development and design facility.
Grover Gaming seeks to add over 40 system and product development professionals in the next 6 months. To assist new employees' relocation to its headquarters in Greenville, NC, Grover Gaming is offering relocation stipends and signing bonuses. "We recognize the difficult times many people currently face, so Grover Gaming wants to do all it can to attract the best professionals and ensure our new team members start their new careers here on the best footing possible," said Gerren Brown, Director of Human Resources for Grover Gaming. "Here at Grover, people come first," added Brown.
Grover's products and games benefit charities across the country. It was recently announced that Grover Gaming has surpassed $150 million in monies raised for charities through their charitable gaming and fraternal partners across the United States. Inc. magazine has also recognized Grover Gaming this year as one of the fastest-growing companies in America.
Grover Gaming develops software, game content and gaming systems for lotteries and charitable gaming jurisdictions and is licensed in Ohio, New Hampshire, Kentucky, North Dakota, South Dakota, Montana, Washington, Virginia, and Ontario Canada.
NeoPollard Interactive Congratulates Virginia Lottery on Successful iLottery Launch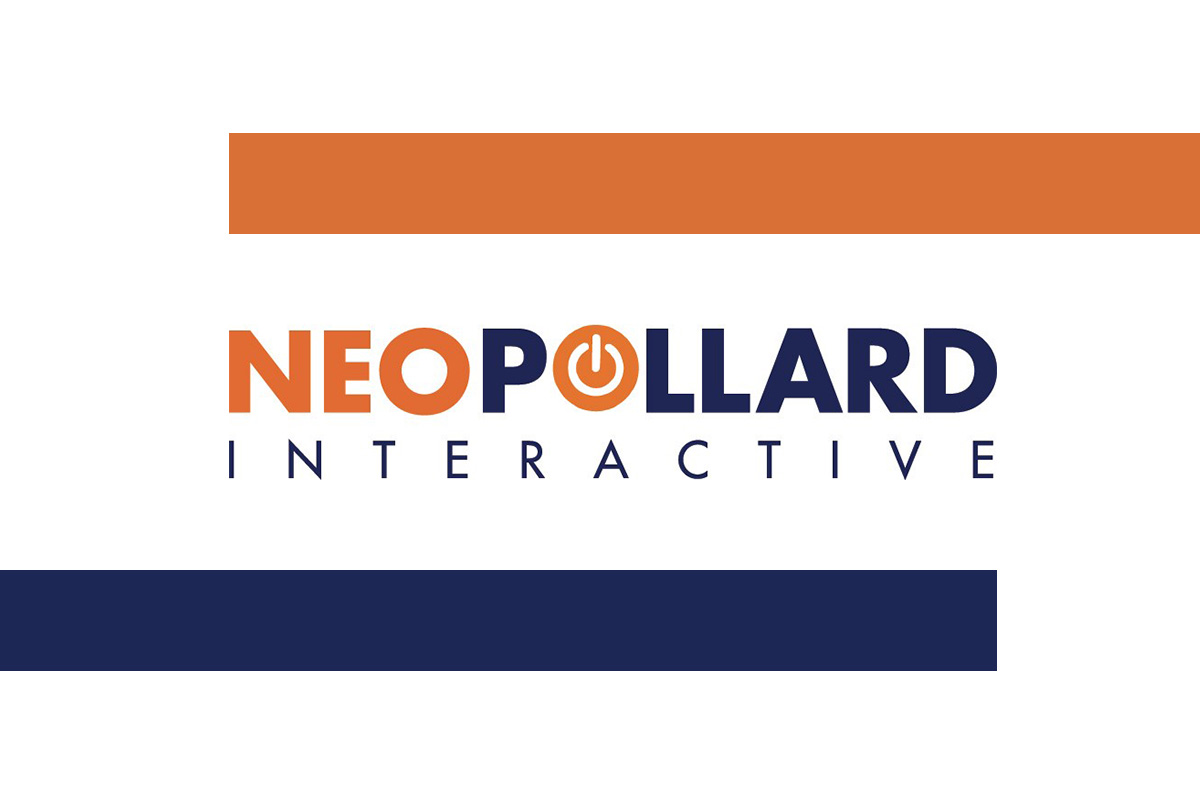 Reading Time:
2
minutes
Expanded partnership between NPi and the Virginia Lottery introduces full iLottery program to Virginia Lottery players
NeoPollard Interactive LLC is proud to celebrate the Virginia Lottery's successful launch of its comprehensive iLottery program on July 1, 2020. Through a five-year contract extension to October 2026, with an option for renewal to 2031, NPi is honored to strengthen its longstanding partnership with the Virginia Lottery to enhance its existing eSubscriptions solution to include single-ticket, same-day purchases of draw-based games and a compelling portfolio of NPi's industry-leading eInstant games at launch.
NPi first partnered with the Virginia Lottery to provide an enhanced eSubscriptions solution and related services in 2016, following a competitive procurement process. Since then, the Virginia Lottery has been leveraging NPi's NeoSphere iLottery platform and NeoDraw Central Gaming System to enable an end-to-end digital experience for players to purchase subscriptions online for Mega Millions, Powerball, and Cash4Life games. The eSubscriptions solution has grown significantly since launching in 2016, slated to generate $18 million this fiscal year, an increase of approximately 27% over fiscal year 2019.
With the introduction of a portfolio of the best performing eInstant games in North America, and the ability for players to purchase single tickets of their favorite draw-based games, the Virginia Lottery is just the sixth lottery in the U.S. to offer the capability for players to purchase a full suite of lottery games online. The timing of today's launch is significant in that the legislation enabling online lottery sales comes into effect as of July 1, 2020. The Virginia Lottery team was steadfast in their commitment to delivering iLottery on this date to maximize funds raised for K-12 public schools.
"The collaboration between the Virginia Lottery and NPi teams demonstrates a shared commitment to bring a top quality online lottery option to Virginians," said Virginia Lottery Executive Director Kevin Hall. "We are excited that our customers now can access our games wherever they are and whenever they want. By modernizing the way we deliver our products, we provide the convenience consumers have come to expect and also strengthen our ability to continue generating millions of dollars for Virginia's K-12 public schools."
"NPi is honored to celebrate with the Virginia Lottery team who worked tirelessly to ensure a successful launch of its iLottery offering today – the first day authorized by the legislature," said Liz Siver, General Manager, NeoPollard Interactive. "This exciting day is the culmination of the Virginia Lottery's careful attention to every fine detail of its program planning, strategy, and goals to ensure it will delight players and maximize funds in support of public education. We are grateful to our partners in Virginia for entrusting the success of its iLottery offering to NPi!"
The contract extension provides for an additional term of NPi's iLottery managed services, including player experience services, such as NPi's 24/7 Customer Support Center, and revenue-generating services such as game content and development as provided by NPi's in-house Game Studio. The launch of the Virginia Lottery's comprehensive iLottery program stands as a testament to NPi's stature as the trusted provider of the most profitable iLottery programs.
SOURCE: NeoPollard Interactive
Sporting Solutions partners with SCCG Management to accelerate U.S. strategy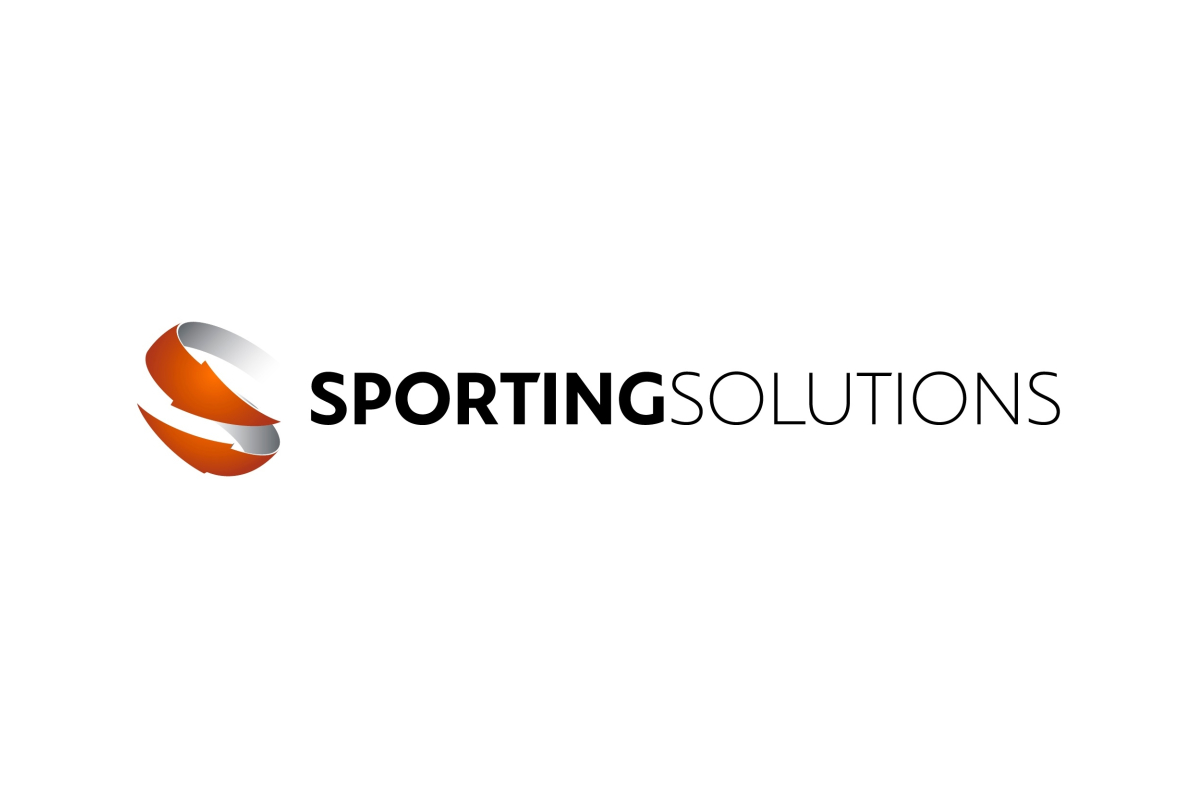 Reading Time:
2
minutes
Leading sportsbook and lottery supplier Sporting Solutions has teamed up with U.S.-based consultants SCCG Management to accelerate its entry into the North American sports betting market.
SCCG will provide business development and strategic support to Sporting Solutions in the region, as the sportsbook supplier builds on its success in highly competitive and regulated global jurisdictions.
Alongside fully automated solutions for pricing and risk management, which leverage and incorporate machine management techniques from global financial markets to generate bespoke odds, Sporting Solutions will supply its cutting-edge sportsbook software and trader tooling. The dynamic, modular and highly configurable offerings are designed to give U.S. operators an alternative to the manual and inflexible approach of incumbent solutions.
Sporting Solutions has long been regarded as a market-leader for U.S. sports, with an extensive suite of proprietary models powered by access to a wide range of official data and overlaid with superior pricing and trading expertise. Its latest offerings are complemented by a range of features for U.S. players designed to enhance the customer experience and improve business performance.
With a head office in Las Vegas, SCCG Management has extensive experience providing business and product development services in the U.S. betting and gaming market, partnering with some of the industry's leading operators and suppliers, including Betfred.
Edward Peace, Managing Director of Sporting Solutions, said: "We are pleased to be bringing SCCG Management on board to assist with our North American operations and have high hopes for the opportunities the partnership will present." He added: "Our combined expertise will serve as a major advantage as we move to fast-track our growth strategy in the region and build on our strong international brand presence to gain market share in sports betting states."
Stephen Crystal, Managing Partner at SCCG Management, said: "Sporting Solutions' value proposition is unique in the way it helps operators deliver a bespoke, highly differentiated sports betting experience to their customers. Their pricing, risk management and software solutions are proven to help partners improve hold percentages, grow handle and win market share in competitive markets around the world, and we believe they will prove highly disruptive in the U.S. market.
"We will work closely together to cement the company's unique market position, leveraging their established skills and products as well as our experience in driving growth in the ever-changing sports betting landscape."
Sporting Solutions was acquired in June 2019 by FDJ Gaming Solutions, an FDJ Group company, to support its B2B strategy, which is focused on driving growth from international markets.