Interblock will introduce over twelve new electronic table game products at this year's G2E!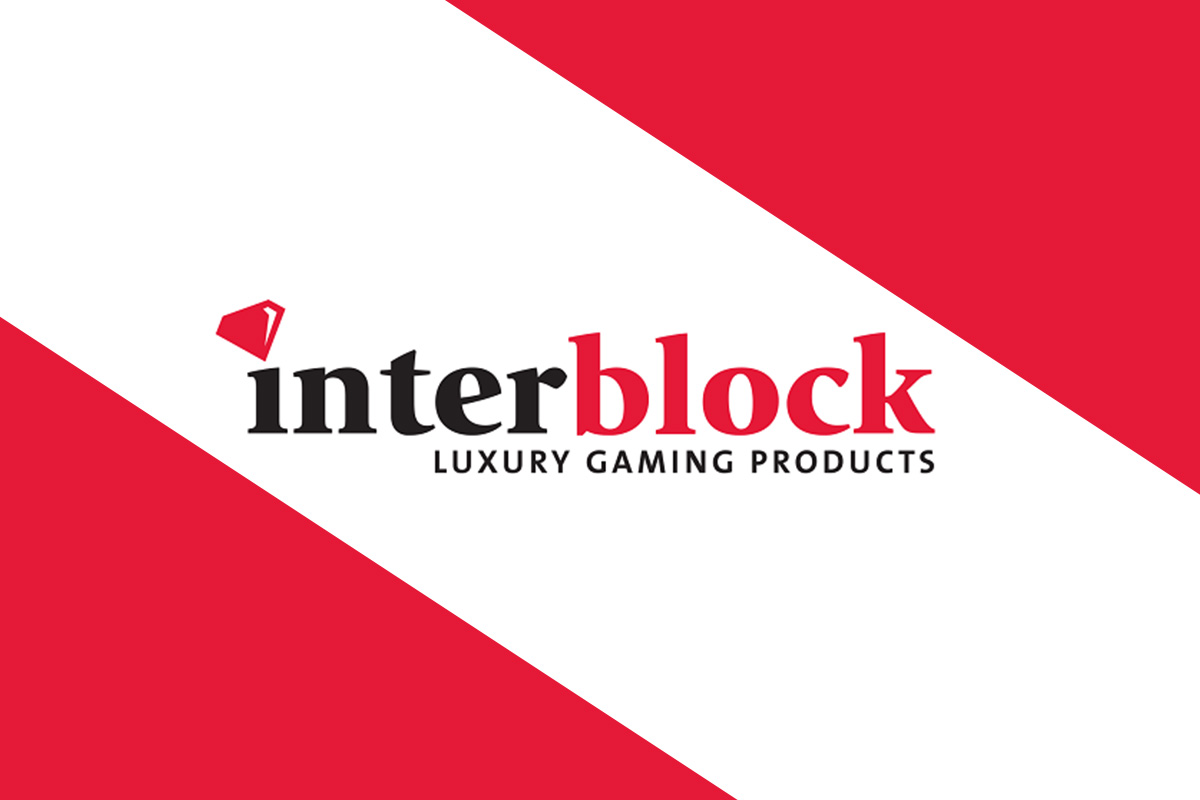 Reading Time:
3
minutes
Luxury gaming manufacturer and electronic table game (ETG) industry leader, Interblock®, will present its comprehensive portfolio of automated, video and dealer assist product lines that will revolutionize the way the gaming sector perceives ETG's on booth #1239 at the 2019 Global Gaming Expo.
The company will exhibit leading ETG innovations including its Pulse Arena, Universal Cabinet, MiniStar, and Golden Ball Roulette.
"G2E has always been a focal point for Interblock to share its latest innovations with the industry and 2019 will be unparalleled. Our primary focus is to further diversify our product offering and the perception of the ETG segment as a whole. We will introduce new forms of technology designed to reduce the operational expenses associated with live table games, while providing new products to attract both new and existing customers alike. said John Connelly, Interblock Global CEO.
Continuing to be the leader in innovation Interblock will display its latest line of ETG's featuring its breakthrough form factor the Universal Cabinet. The Universal Cabinet is a standalone unit with slot-like hardware designed to support a variety of games. Available in both video and automated formats, the product will demonstrate craps, roulette, blackjack and baccarat games. The Universal Cabinet line of games represents a new segment and provides an unique perspective on table games. The new line provides operators with the ability to offer a variety of ETG's in a smaller, flexible footprint with complete configuration flexibility. Players enjoy an intimate tactile ETG experience that moves at the pace of the player. Universal Cabinet is revolutionary to the gaming industry and will change the way a typical casino floor is configured moving forward. Universal Cabinets will bring even more newly carded players to the casino floor and increase the hold and handle the industry has historically seen from ETGs.
Interblock's award-winning stadium configuration, Pulse Arena, will be one such product demonstrating the company's latest enhancements. All Interblock Stadiums can be configured with automated, video, dealer assist generators and/or live table platforms based on footprint availability. This flexible platform provides operators with the most efficient use of floor space when multiple games are activate. Any desired number of play stations can be connected to a single unit. It offers the most versatile Stadium game portfolio while generating continuous play and reducing operating expenses. With compelling audio and visual effects and side bets the product line gives ultimate flexibility to operators and provides an enhanced gaming experience. Live crap will allow players to throw the dice within a stadium environment. Tournament-mode will also be active on various game types within the Stadium as well as its ability to connect to external Interblock generators. At the show, the Stadium will be configured with live, automated and video versions of roulette, multi-hand blackjack, baccarat and craps.
Interblock's compact Roulette ETG, MiniStar Roulette, delivers more than 120 results per hour and provides all of the features and functionalities available on Interblock's Diamond product line in a smaller footprint and a lower price point. MiniStar Roulette will feature sound effects designed to elevate the player experience. MiniStar Dice will also be on Interblock's display. This product is composed of Interblock's new micro-dice generator and play stations that are closely situated, providing excellent dice visibility for the player. It offers most of Interblock's Diamond Craps features in a smaller footprint. Recently upgraded hardware will be on display for the video versions of blackjack and baccarat, offering all of the player favorite features in a more compact footprint, as well. Each game will feature an enhanced Virtual Dealer with fast-deal graphics that have reduced waiting time for participating players resulting in more hands per hour.
Finally, Interblock's Golden Ball Roulette will be featured at the show. A completely new take on the classic roulette game Golden Ball generates results based on different color balls ejecting out of the ball magazine. The game is intended to increase the hold of the traditional roulette game and introduce a new type of player to the traditional roulette game. Golden Ball brings all new side bet action to a market starved for innovation on this casino favorite game.
About Interblock:
Interblock® is a worldwide leading developer and supplier of luxury electronic table gaming products. Its multi-player gaming devices set industry standards and provide the ultimate in luxury interactive entertainment experiences. The Interblock brand is globally recognized for diamond quality gaming solutions and technical support in more than 200 jurisdictions. Interblock's exclusive collection of fully and semi-automated electronic gaming tables and video gaming solutions provide casinos, arcades and gambling halls with superior product performance and their guests with an unforgettable gaming experience. For more information, visit www.interblockgaming.com or call +1 (702) 260-1384.
Dream Games raises $7.5 million seed round to create high-quality puzzle games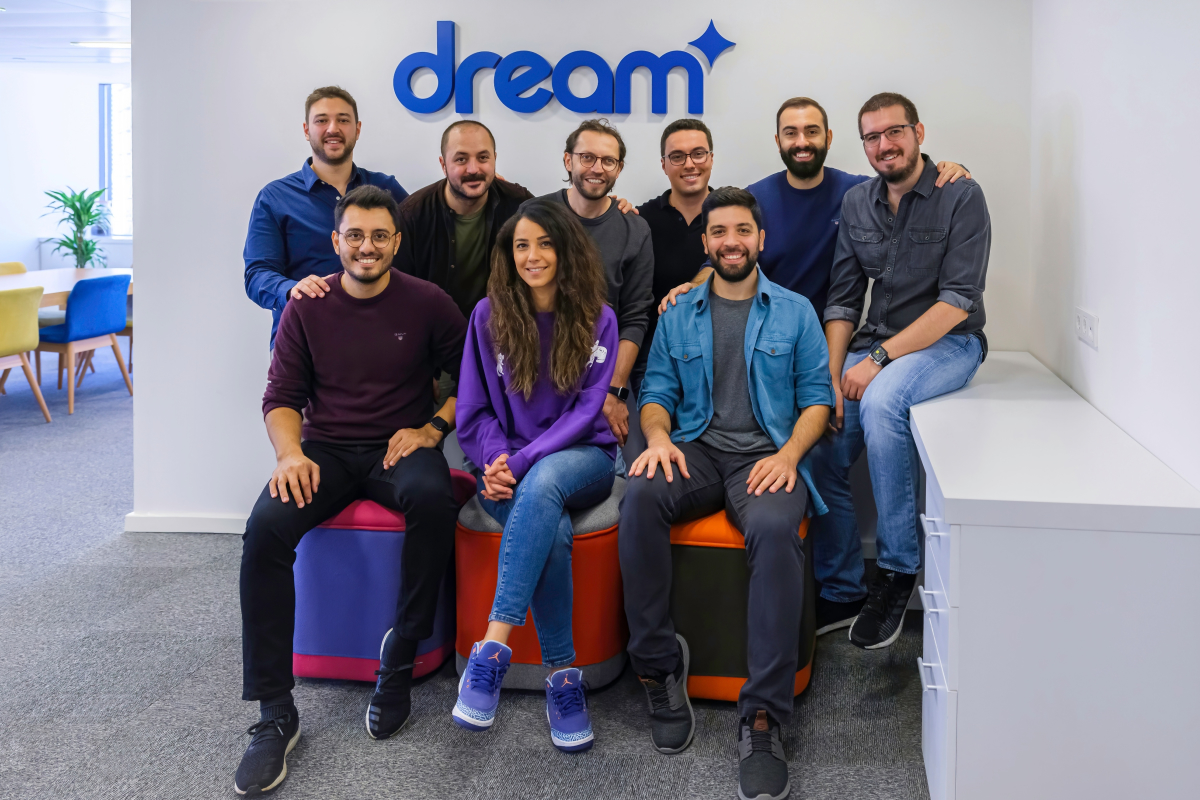 Reading Time:
3
minutes
Dream Games has been created by five former employees of Peak Games, developer of hit puzzle games Toy Blast and Toon Blast.

The $7.5 million seed investment was led by Makers Fund, joined by Balderton Capital

New funding will help Dream Games attract the best new talent to Istanbul, a region that is emerging as a significant global leader in the puzzle game space

The company aims to design market-leading, high-quality games for an audience of loyal players across the hugely successful casual puzzle game industry
Dream Games – the Turkish mobile gaming company founded by the team that worked on hit puzzle games Toy Blast and Toon Blast – has raised $7.5 million in its first highly competitive round of seed funding.
In just three months, Dream Games has already attracted interest from a number of leading game companies and VCs, including Makers Fund who led this round, and co-investor Balderton Capital.
The investment will be used to fund the recruitment of new talent to join the Dream Games team in Istanbul as it looks to increase its personnel five-fold over the next two years.
The company has been co-founded by the former Product Director at Peak Games, Soner Aydemir, who worked for Toy Blast and its successor Toon Blast. Joining Soner on the Dream Games founding team are Ikbal Namli and Hakan Saglam, the former engineering leads; Eren Sengul and Serdar Yilmaz, the product manager and 3D artist.
In its first year, Dream Games wants to grow this team size to 20. In year two, this team will expand further as the company gears up for launch and requires additional expertise.
"Supercell built amazing games with very small teams," said Soner, "proving you don't need huge teams spread across regions to build something people want to play. What you do need, however, is a talented team. We plan to focus our investments on building a highly skilled team to develop high-quality games."
A high-quality approach
Rather than releasing game after game into a relatively saturated mobile space, Dream Games is setting itself apart by focusing on quality over quantity.
"We don't believe in a hit-or-miss approach towards game development" added Soner. "For us, its evolution over innovation, execution over ideas. We plan to fix the pain points for players in existing games and our experience makes us confident we can build something truly global by focusing on a single high-quality, long-standing game instead of multiple flash-in-the-pan titles. We'd rather people were loyally playing our one game for 10 years than losing interest every six months when something new comes along."
It's Turkey's time to shine
Part of Dream Games appeal is that it's part of a flourishing gaming ecosystem coming out of Istanbul that's attracting interest from the industry's biggest players; a region that is establishing itself as a leading market.
In 2017, Peak Games sold its card and board games studio to mobile gaming giant Zynga for $100 million. Zynga later opened a studio in Istanbul and made further acquisitions, paying $250 million for Gram Games, the Turkish developers behind hugely popular puzzle titles.
This helped kickstart an ecosystem of leading hyper-casual gaming studios, with the likes of Good Job Games, Ruby Games, Alictus, Rollic Games and Bigger Games all launching in the region over the past two years and being responsible for some of the United States' most popular and most downloaded games.
Dream Games is hoping its seed round investment, coupled with this thriving ecosystem, will help attract top talent to join the gaming industry in Turkey.
Michael Cheung, Partner at Makers Fund said: "Casual puzzle games are some of the most successful and long-lasting titles in the industry, with recent successes showing there's further room for growth. The Dream Games team's achievements speak to a dedication and devotion to cracking the genre; together with their focus on Istanbul, a city we believe will be the next major hub for gaming. We're honoured to be supporting them early in their journey."
Rob Moffat, Partner at Balderton Capital said: "Our thesis in mobile games is very simple, to invest in the very best teams. We were blown away by the intensity, ability and cohesiveness of the Dream Games founding team. Their experience in building two of the most successful casual games of the last few years really stands out. At Balderton, we have been lucky enough to invest in several success stories in mobile casual games (Big Fish, Wooga, Natural Motion) and we believe Dream Games could be even bigger than these."
Mercurius closes its second-round investment reaching 800K in raised capital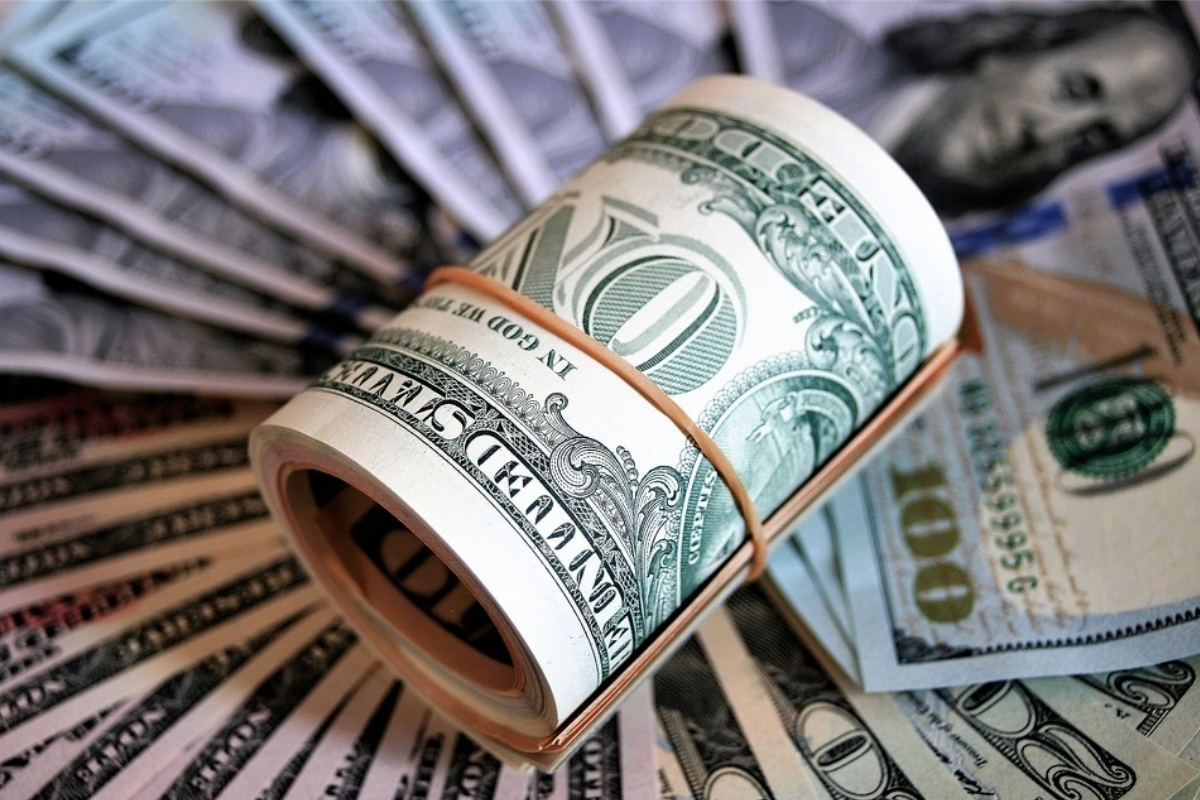 Reading Time:
3
minutes
Sports data technology startup sets sights on betting as an asset class
Sports-betting and data technology start-up Mercurius is delighted to announce it has achieved its target of raising €500,000 in second- round funding from industry investors.
The Milan-based company has now raised a total of €800,000 from two funding rounds and will use the money raised to enhance and develop its sports-trading product and further expand the team.
Mercurius was founded in 2017 by Fabrizio Machella, the CEO, Lorenzo Malanga who performs the role of Head of Data Science and Mario Ciardulli who is the company's Chief Marketing Officer.
Machella said he was excited by the level of interest the business generated in its latest funding round.
"We have a very thrilling idea for the future of sports trading and we are very pleased that our investors agree that we are on the right path," he said.
"They are backing our vision of building a product that will exploit the increasing similarities between the worlds of gambling on sports and trading financial instruments. Our whole proposition is based on the idea that sports betting will become ever more trading- and exchange-based thanks to the evolution of data analysis and predictive technology."
Sports-betting into finance
The money from the second round of funding will help develop Mercurius' idea of moving sports-betting towards being regarded as a new type of alternative asset class.
Specifically, a pilot will be set up with investment firm Digital Value which will create a financial vehicle for sophisticated investors to take advantage of Mercurius' AI- based data technology.
"We plan to increase the number of competitions we can analyse and the types of bets we can effectively cover alongside being able to model workable hedging strategies," added Machella.
"We want to create the tech stack that can be used by asset managers for use in what we see as a coming and importantly uncorrelated asset class of the future."
First-round funding
In its first round of funding in 2018, Mercurius was backed by an Italian venture capitalist, Wylab, the first Italian sports-tech incubator which facilitated a partnership with football analytics company Wyscout, as well as business angels Andrea Anderlini, Luca Russo and Luigi Tempio. All the previous investors have invested in the second round of funding alongside business angels Piero Minotti, Roberto Rossi, Stan Ivanov and Mattia Pasquali.
"We love what Fabrizio and his team are trying to achieve," said Federico Smanio, Wylab CEO. "Sports data and analytics is really coming of age and the way that Mercurius is leveraging that in the field of sports-betting is awesome. We are really very happy to be accompanying them on this journey."
Early-stage investor Anton Kaszubowski from Greenlaw added that he was very impressed with what he had seen of the technology and how it can potentially revolutionise ideas around sports-betting and investment.
"This isn't just a sports-betting product," he said. "What Mercurius has done is produce a product that takes advantage of developments in trading, exchange betting and data analysis and wielded it into a platform that could really shake things up in the twin area of gambling and investing."
Mattia Pasquali from Digital Value said the company was very excited about its joint venture and was looking forward to enabling uncorrelated value creation for its clients. "Sports betting and finance are getting closer due to the power of data analytics; we are very well positioned with this partnership in place to benefit from the increasing demand for alternative products due to the high maturity of the current economic cycle," he said.
About Mercurius:
Mercurius BI is a tech start-up, operating in Italy and in the UK, aimed at transforming sports betting into a new financial investment category. Mercurius was founded in 2017 by Fabrizio Machella (CEO), Lorenzo Malanga (Head of Data Science) and Mario Ciardulli (CMO), and subsequently backed by an Italian VC, by the sports tech incubator Wylab and by a group of business angels in 2018. Since its inception, Mercurius has been improving its proprietary AI algorithms to crunch massive amounts of detailed sports data in order to create profitable value betting strategies. Today Mercurius's technology is available to professional traders and sophisticated investors through its app for the Betfair Exchange (https://trader.mercurius.io). Mercurius's innovative quantitative approach to sports trading is the foundation for the Company's vision of establishing sports betting as a viable alternative investment asset class. The Company is now eager to start working with investment firms to create tailored financial products based on sports trading that are targeted at qualified investors.
Red Star Poker to Join Playtech's iPoker Network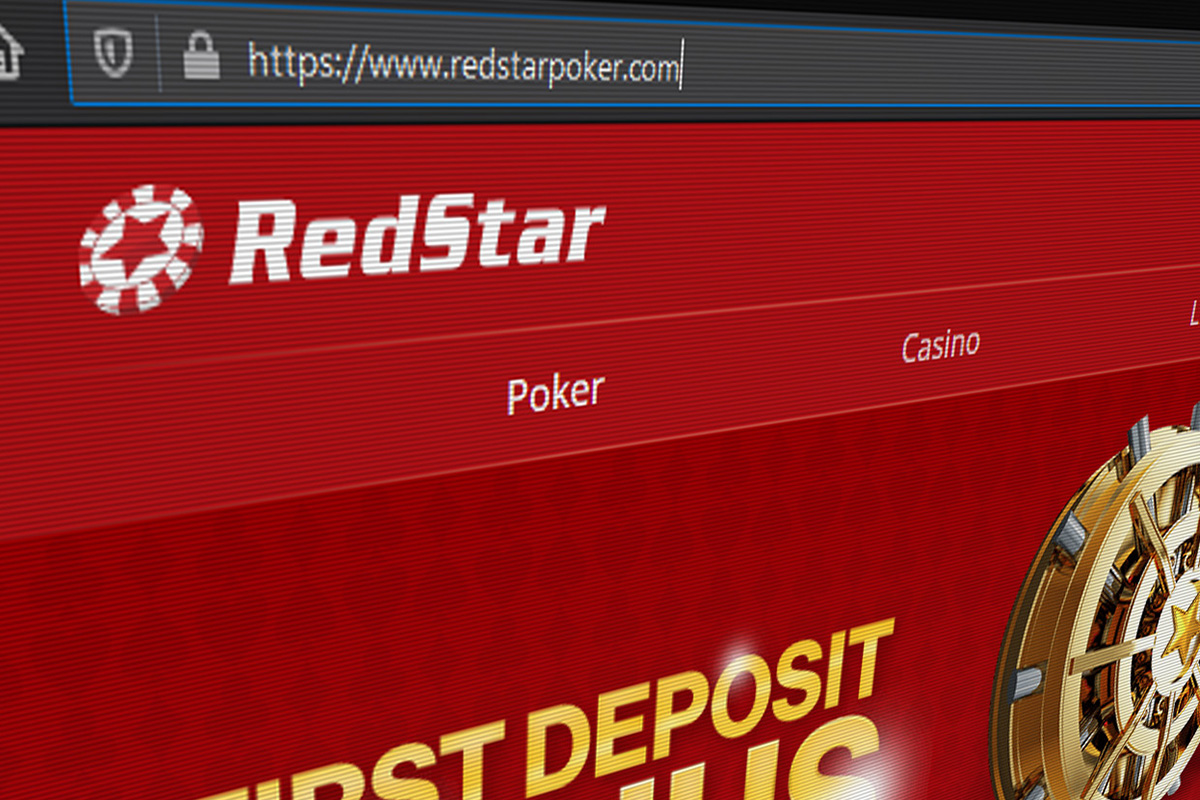 Reading Time:
< 1
minute
Red Star Poker is going to join the iPoker network of Playtech.
Having been a well-established Poker operator across Eastern European markets, Red Star's agreement with Playtech reaffirms that, Playtech's commitment to the Poker vertical continues to strengthen.
Red Star Poker was established in 2005 to provide a comfortable and secure poker experience to players worldwide. Since then, Red Star has been chosen as a safe and reliable partner by hundreds of thousands of players looking for a high-quality gaming solution that focuses on the Eastern European marketplace.
With a focus on growth in regulated markets worldwide, in line with Playtech's wider strategy, the iPoker network offers an excellent liquidity pool, backed by software and services developed to comply with regulatory requirements in multiple jurisdictions.
"We are delighted to welcome Red Star on board with Playtech. At a time when the Poker market is facing undeniable challenges, at Playtech we are completely committed to addressing those challenges head-on. Red Star's decision to collaborate with us is a testament to our long-term investment in our Poker network and its ongoing development – and, of course, our commitment to our operators," Shimon Akad, COO of Playtech said.