Inspired Signs Exclusive Worldwide Virtual Sports License With NFL Alumni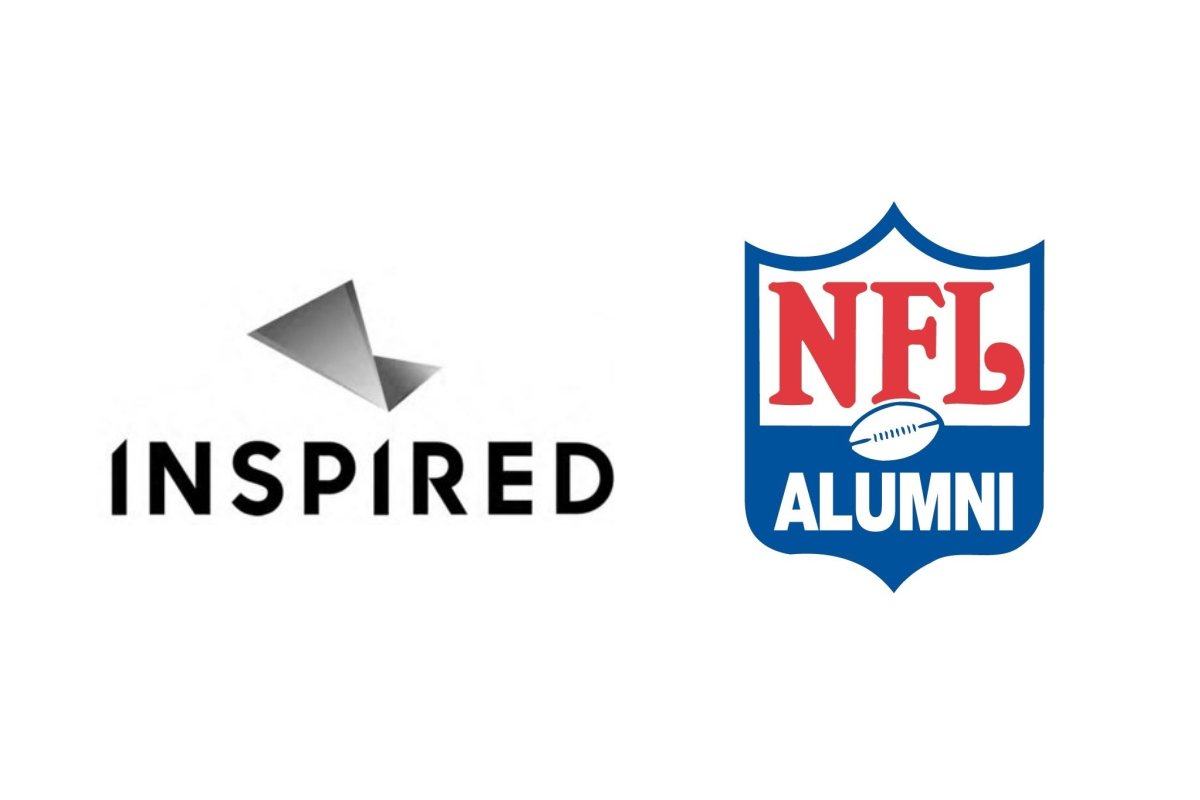 Reading Time:
3
minutes
"The Legends of Football" – 100 Years
Signed Agreement with VEEPIO, the Mobile Technology Arm of the NFL Alumni
Inspired Entertainment, Inc. announced that it has signed an agreement with VEEPIO, the mobile technology arm of the NFL Alumni ("NFLA"), to utilize the name, brand, image, persona and likenesses of the NFLA members to be commercially used worldwide in virtual football games.  The NFLA is the oldest and best-known retired player organization in professional sports composed of thousands of former NFL players, coaches, team staff members and associated members.
As the pioneer of Virtual Sports, Inspired has recreated the action of the world's most popular sports for more than 15 years.  With this agreement, Inspired will have exclusive worldwide rights to utilize the brand and image of the NFLA members for its Virtual Products.  Inspired intends to use its award-winning visual effects and the latest in motion capture technology to bring the NFLA greats to life, delivering an experience and not just a game with its 'Legends of Football'.  Inspired is currently the only provider of Virtual Football, which has received a tremendous response since launching in 2018, as evidenced by bet365's recent launch of two new channels of football.
Inspired's "Legends of Football" virtual football game will showcase some legends of the game, including NFL Hall of Fame players like Franco Harris. Harris said, "I'm excited to see the Inspired virtual product and connect with fans who may not have seen me or some of my contemporaries play during our careers. I'm especially proud of the benefit that will be derived by the NFL Alumni retired players as they transition into their lives after football."
Phil Villipiano, the All Pro and 2019 GridIron Greats Hall of Fame inductee from the Oakland Raiders, who was on the field with Franco during the famous "Immaculate Reception" play, said it best, "I know it's only virtual football, but it sure would be great to see the outcome of that play differently. Like Franco, I'm excited that proceeds from the 'Legends of Football' virtual game will go to the benefit of my fellow NFL Alumni to help them in areas like healthcare."
"We are pleased to announce our partnership with the NFLA and VEEPIO," said Brooks Pierce, President and Chief Operating Officer of Inspired Entertainment.  "We have had great success since the introduction of our Virtual Football games but we expect this partnership to take it to the next level. VEEPIO allows us to produce the first-ever suite of entertainment products featuring the brands and images of the 'Legends of Football'.  Fans will love cheering on their favorite superstar players of all time, creating a more passionate and competitive experience."
The primary focus of the NFLA is to serve, assist and inform players in their post-NFL lives.  Alumni are offered a diverse package of medical, business, and legal services to help keep them and their families healthy, productive, and connected to the league and their former teammates. The NFLA also continues to support organizations and projects that offer special promise to advance the quality of life in communities where Alumni chapters are located. Together, the NFLA raises more than $1 million a year for local nonprofit causes.
"We are always looking for new and different channels to expand our reach, assist our members, and help our local communities," said NFLA CEO Beasley Reese. "This partnership with Inspired fits well within our primary mission of 'Caring for Our Own'.  The Legends of Football suite of games helps position NFL alumni to grow their brands, embrace technology, and enhance their financial stability.
"As the award-winning recognized leader in Virtual Sports, Inspired is the perfect fit for VEEPIO and the NFLA," said Jonathan Ohliger, CEO of VEEPIO.  "They have grown the Virtual Sports category massively in recent years, but no one has offered a virtual football game with the former players. We have every confidence that Inspired will put together an exhilarating suite of games that will help benefit NFLA member initiatives."
About Inspired Entertainment, Inc.
Inspired is a global games technology company, supplying Virtual Sports, Mobile Gaming and Server Based Gaming systems with associated terminals and digital content to regulated lottery, betting and gaming operators around the world. Inspired currently operates approximately 35,000 digital gaming terminals and supplies its Virtual Sports products through more than 40,000 retail channels and over 100 websites, in approximately 35 gaming jurisdictions worldwide. Inspired employs 600 employees in the UK and elsewhere, developing and operating digital games and networks. Additional information can be found at www.inseinc.com.
About VEEPIO 
Founded in 2015, VEEPIO is a content optimization technology platform. VEEPIO's innovative software development kit enables brands to link content from any online resource directly into media within their mobile application, eliminating the need for the user to leave the ecosystem of the company's app. For more information please visit: https://twitter.com/veepio
About NFL Alumni 
The NFL Alumni Association is a nationwide group of former National Football League players, coaches and other employees whose mission is to serve, assist and inform former players and their families. The association offers a variety of health, financial and learning programs to help its members. For more information please visit: nflalumni.org.
Source: Inspired Entertainment, Inc.
Players Can Still Vote for Their Favourite Finalists in the AskGamblers Awards Race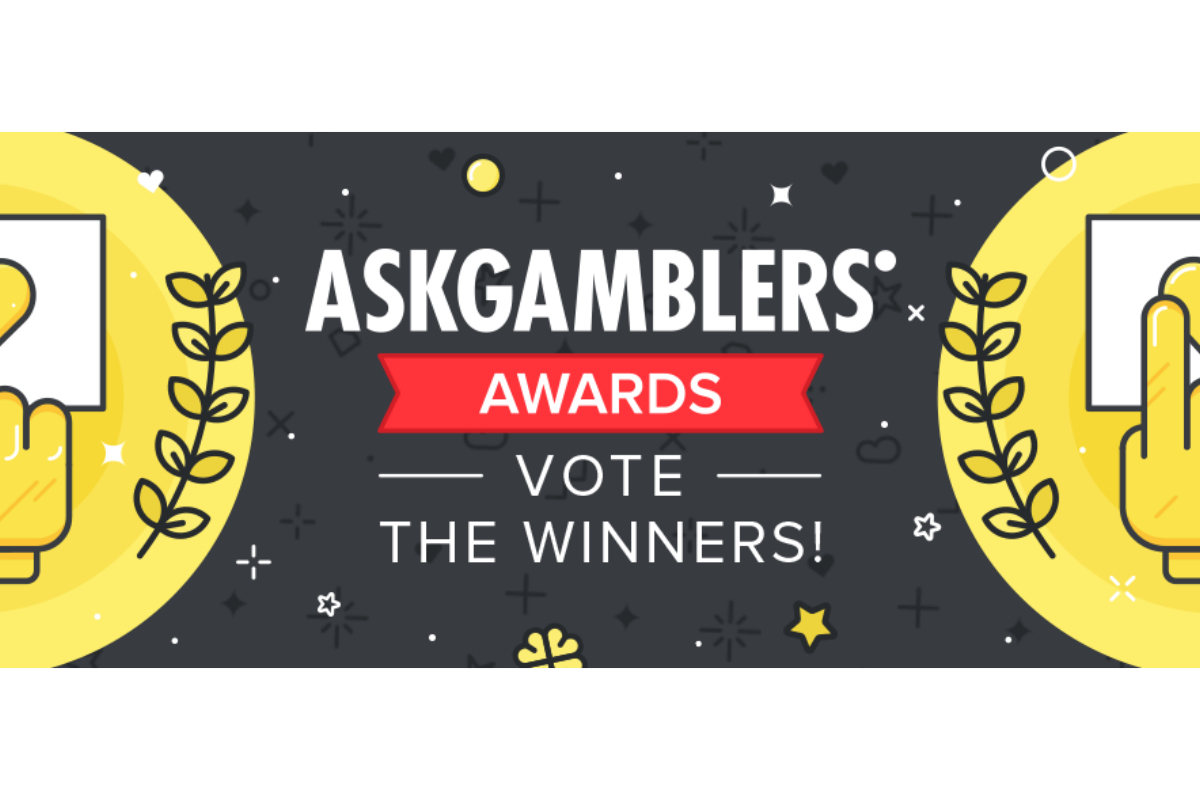 Reading Time:
2
minutes
The top 10 finalists are lined up within all four categories, and the ultimate winner's title per category is anyone's game at this point. With two more months left until the voting phase is closed, the players are encouraged to give their final say and help choose the Best Online Casino, the Best New Online Casino, the Best New Slot and the Best Software Provider winners.
The AskGamblers Awards will be officially closing on 17 January 2020, on the night of the AskGamblers Awards.
Good news for everyone who still hasn't had the chance to cast their vote and help AskGamblers choose the Best Online Casino, the Best New Online Casino, the Best New Slot and the Best Software Provider winners – there is still time to vote, and the only condition is to be a registered user on the AskGamblers website.
AskGamblers' Head of Account has excitedly shared his anticipation for the announcement of the winners' names and the AskGamblers Awards night, too: "Everyone's biting their nails, waiting to see who the winners are going to be. We've been in this for so many months and the fact that the end is so close is keeping us all exhilarated! We couldn't be happier about the way the process has been going so far. The night of the announcement will be spectacular for sure, and I guess all we can do now is wait for the players' final votes. So exciting!"
The voting process is taking place on the AskGamblers Awards website, with each player granted the opportunity to vote for only one of their favourites in each category. Once the vote is placed there is no turning back, meaning – the players can't take their vote back, vote several times per category or rethink their choice.
A reminder concerning categories available for voting:
Best Online Casino – The players vote for, in their opinion, the online casino they've had the best experience playing at. This category lists casinos that have been around for a while and have successfully kept their good name intact by continually providing quality gambling opportunities.
The online casino brands that have made the cut are as follows: Betsson Casino, Bitstarz Casino, CampeonBet, Everum Casino, EnergyCasino, Gunsbet Casino, King Billy Casino, Konung Casino, Mr.Play and Platincasino.
Best New Online Casino – The category lists new online casinos to have recently come around and become the players' gambling go-to. In the industry that's as competitive as this, it is true success for new casinos to be approved by both veteran and new players.
The best new casinos listed are 21.com, BaoCasino, MonteCryptos Casino, Maneki, Sportsbet.io, Spinia Casino, SlotWolf, Syndicate, Wishmaker, and Wazamba Casino.
Best New Slot – Spinning reels is one of the players' favourite gambling activities, and when new slots come about, the excitement is almost palpable. This category lists new slots in the industry the players have accepted, approved, and potentially grown to love.
Kalamba Games names Tamas Kusztos as Head of Sales and Account Management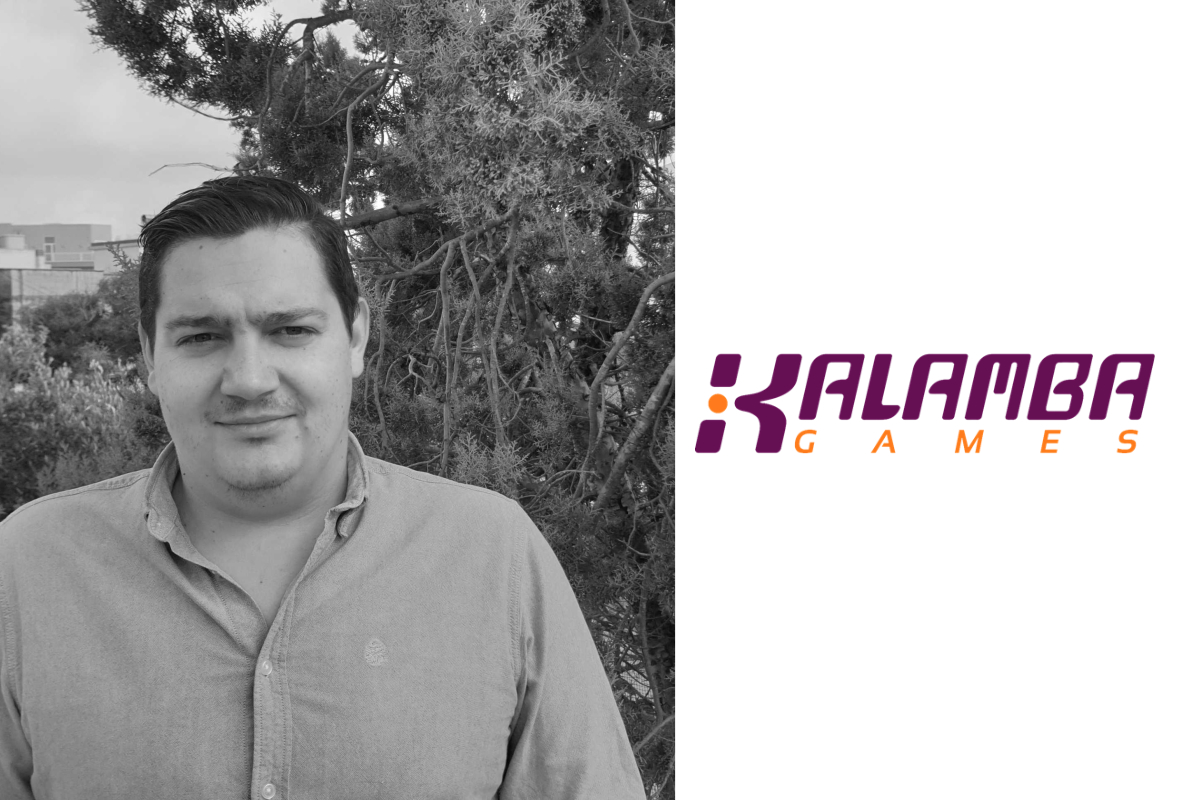 Reading Time:
2
minutes
Kalamba games has appointed Tamas Kusztos as Head of Sales and Account Management to help take the company into a new era of commercial growth.
With a decade of leadership experience under his belt, Kusztos brings to the role a wealth of expertise from key aspects of the industry, joining Kalamba from a substantial role at Quickspin.
He also held leading roles at major operators, including GoldBet, Betsson and Rizk, providing him with a unique, holistic understanding of the sector and a track record of delivering targets across the board.
At Kalamba, Kusztos will focus on building key strategic partnerships in new and existing markets as the company prepares to launch a proprietary Remote Gaming Server (RGS) pending final regulatory approval.
Tamas Kusztos, new Head of Sales and Account Management, said: "I'm really pleased to be joining Kalamba at a time of huge growth and look forward to working with its talented team to continue to propel the business to new heights.
"Kalamba has fast developed a solid reputation in the industry for developing quality, innovative content that meets player demands in multiple markets. With the opportunities presented by the development of its own RGS, the future looks brighter than ever and I'm excited to be a part of it!"
Giles Lucas, CCO at Kalamba Games, said: "This year has been unprecedented in terms of growth and it is fantastic to have Tamas on board to help build on our existing partnerships and reach new clients, bringing enthusiasm and a strategic mindset to the role.
"His varied experience in markets across Europe and Asia, together with his ability to deliver results through ensuring great team dynamics and intelligence-lead decision making, will serve as a major advantage to Kalamba as we enter a new stage of business development going into 2020."
Realistic Games Launches Three New Exciting Instant Win Games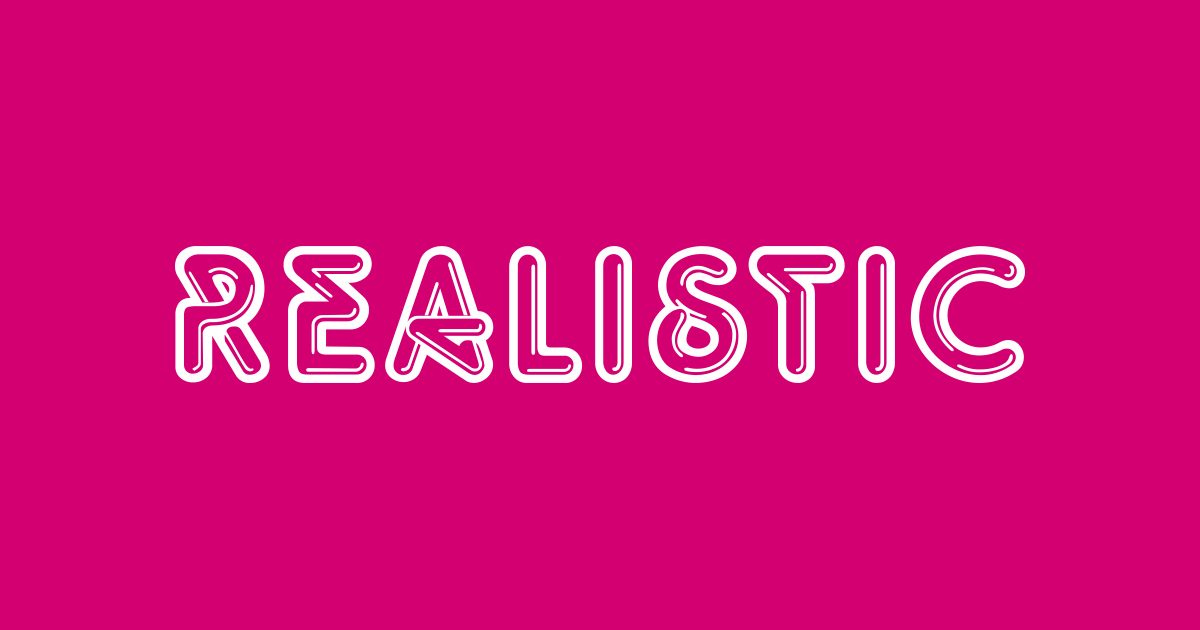 Reading Time:
2
minutes
Pull A Cracker, Shuffle Bots and Cashing Rainbows Pull Tabs now live
Award-winning casino content provider Realistic Games has added three new instant win games to its portfolio, Pull A Cracker, Shuffle Bots and Cashing Rainbows.
The new instant win titles contain more exciting features, first introduced in October with the release of Super Graphics Upside Down and Spin Dizzy. The games now include a free games bonus round, re-trigger chances on Pull A Cracker and Cashing Rainbows as well as random win multipliers up to x20 which create an even more engaging player experience.
Pull A Cracker, Realistic's first seasonal title, can award players with an early Christmas present, offering a top prize of x750. The game includes a free games bonus round which can be re-triggered. Any win that the player receives in the bonus round is multiplied randomly by either x2, x3, x4 or x5.
The dancing robot themed pull tab, Shuffle Bots, offers a maximum prize of x500 the player's bet. Finding 2 scatter symbols awards 5 free games and finding 3 scatters awards 10 free games; both of which can re-triggered. Shuffle Bot's bonus round will also remove the lower value symbols, leaving players with the exciting opportunity of hitting the big wins.
Players of Cashing Rainbows can expect a maximum win of x2000 their bet, with a chance of triggering 15 free games by finding 2 or more scatter symbols. The player can then be rewarded with a multiplier up to x20 on any win in the free games.
Robert Lee, Commercial Director at Realistic Games, said: "Pull A Cracker, Shuffle Bots and Cashing Rainbows are all designed to boost player engagement and retention rates while maintaining the accessibility and simple gaming experience provided by our instant win titles.
"The addition of free spins to the classic game format has raised the bar of our hugely popular pull tabs library, revitalising the playing style with a concept that has proven to increase session time.
"With themes that have been carefully crafted to appeal to a range of players and mechanics that cater to both instant win and slot players, these three pull tab releases are set to be a huge hit with our operators."
Demos of Pull A Cracker, Shuffle Bots and Cashing Rainbows are available via the links.