Inspired Signs Exclusive Worldwide Virtual Sports License With NFL Alumni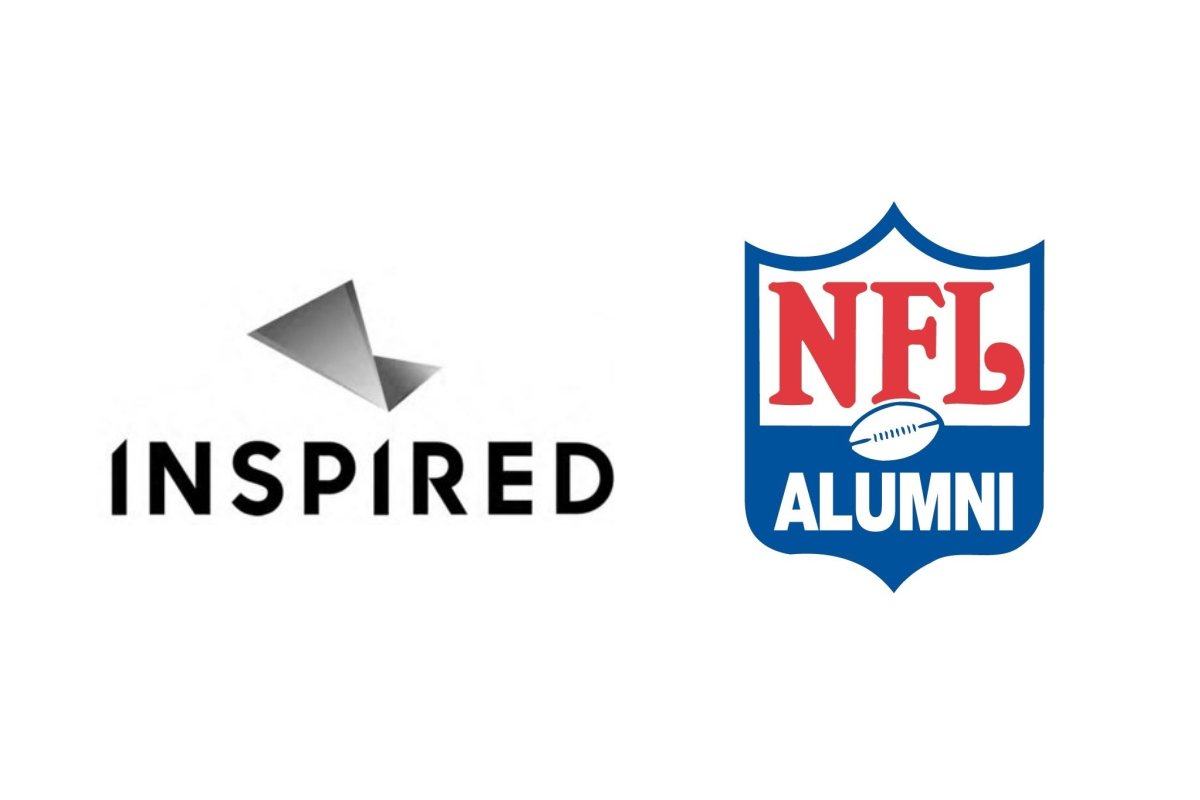 Reading Time:
3
minutes
"The Legends of Football" – 100 Years
Signed Agreement with VEEPIO, the Mobile Technology Arm of the NFL Alumni
Inspired Entertainment, Inc. announced that it has signed an agreement with VEEPIO, the mobile technology arm of the NFL Alumni ("NFLA"), to utilize the name, brand, image, persona and likenesses of the NFLA members to be commercially used worldwide in virtual football games.  The NFLA is the oldest and best-known retired player organization in professional sports composed of thousands of former NFL players, coaches, team staff members and associated members.
As the pioneer of Virtual Sports, Inspired has recreated the action of the world's most popular sports for more than 15 years.  With this agreement, Inspired will have exclusive worldwide rights to utilize the brand and image of the NFLA members for its Virtual Products.  Inspired intends to use its award-winning visual effects and the latest in motion capture technology to bring the NFLA greats to life, delivering an experience and not just a game with its 'Legends of Football'.  Inspired is currently the only provider of Virtual Football, which has received a tremendous response since launching in 2018, as evidenced by bet365's recent launch of two new channels of football.
Inspired's "Legends of Football" virtual football game will showcase some legends of the game, including NFL Hall of Fame players like Franco Harris. Harris said, "I'm excited to see the Inspired virtual product and connect with fans who may not have seen me or some of my contemporaries play during our careers. I'm especially proud of the benefit that will be derived by the NFL Alumni retired players as they transition into their lives after football."
Phil Villipiano, the All Pro and 2019 GridIron Greats Hall of Fame inductee from the Oakland Raiders, who was on the field with Franco during the famous "Immaculate Reception" play, said it best, "I know it's only virtual football, but it sure would be great to see the outcome of that play differently. Like Franco, I'm excited that proceeds from the 'Legends of Football' virtual game will go to the benefit of my fellow NFL Alumni to help them in areas like healthcare."
"We are pleased to announce our partnership with the NFLA and VEEPIO," said Brooks Pierce, President and Chief Operating Officer of Inspired Entertainment.  "We have had great success since the introduction of our Virtual Football games but we expect this partnership to take it to the next level. VEEPIO allows us to produce the first-ever suite of entertainment products featuring the brands and images of the 'Legends of Football'.  Fans will love cheering on their favorite superstar players of all time, creating a more passionate and competitive experience."
The primary focus of the NFLA is to serve, assist and inform players in their post-NFL lives.  Alumni are offered a diverse package of medical, business, and legal services to help keep them and their families healthy, productive, and connected to the league and their former teammates. The NFLA also continues to support organizations and projects that offer special promise to advance the quality of life in communities where Alumni chapters are located. Together, the NFLA raises more than $1 million a year for local nonprofit causes.
"We are always looking for new and different channels to expand our reach, assist our members, and help our local communities," said NFLA CEO Beasley Reese. "This partnership with Inspired fits well within our primary mission of 'Caring for Our Own'.  The Legends of Football suite of games helps position NFL alumni to grow their brands, embrace technology, and enhance their financial stability.
"As the award-winning recognized leader in Virtual Sports, Inspired is the perfect fit for VEEPIO and the NFLA," said Jonathan Ohliger, CEO of VEEPIO.  "They have grown the Virtual Sports category massively in recent years, but no one has offered a virtual football game with the former players. We have every confidence that Inspired will put together an exhilarating suite of games that will help benefit NFLA member initiatives."
About Inspired Entertainment, Inc.
Inspired is a global games technology company, supplying Virtual Sports, Mobile Gaming and Server Based Gaming systems with associated terminals and digital content to regulated lottery, betting and gaming operators around the world. Inspired currently operates approximately 35,000 digital gaming terminals and supplies its Virtual Sports products through more than 40,000 retail channels and over 100 websites, in approximately 35 gaming jurisdictions worldwide. Inspired employs 600 employees in the UK and elsewhere, developing and operating digital games and networks. Additional information can be found at www.inseinc.com.
About VEEPIO 
Founded in 2015, VEEPIO is a content optimization technology platform. VEEPIO's innovative software development kit enables brands to link content from any online resource directly into media within their mobile application, eliminating the need for the user to leave the ecosystem of the company's app. For more information please visit: https://twitter.com/veepio
About NFL Alumni 
The NFL Alumni Association is a nationwide group of former National Football League players, coaches and other employees whose mission is to serve, assist and inform former players and their families. The association offers a variety of health, financial and learning programs to help its members. For more information please visit: nflalumni.org.
Source: Inspired Entertainment, Inc.
5Dimes Owner William Sean Creighton Found Dead in Costa Rica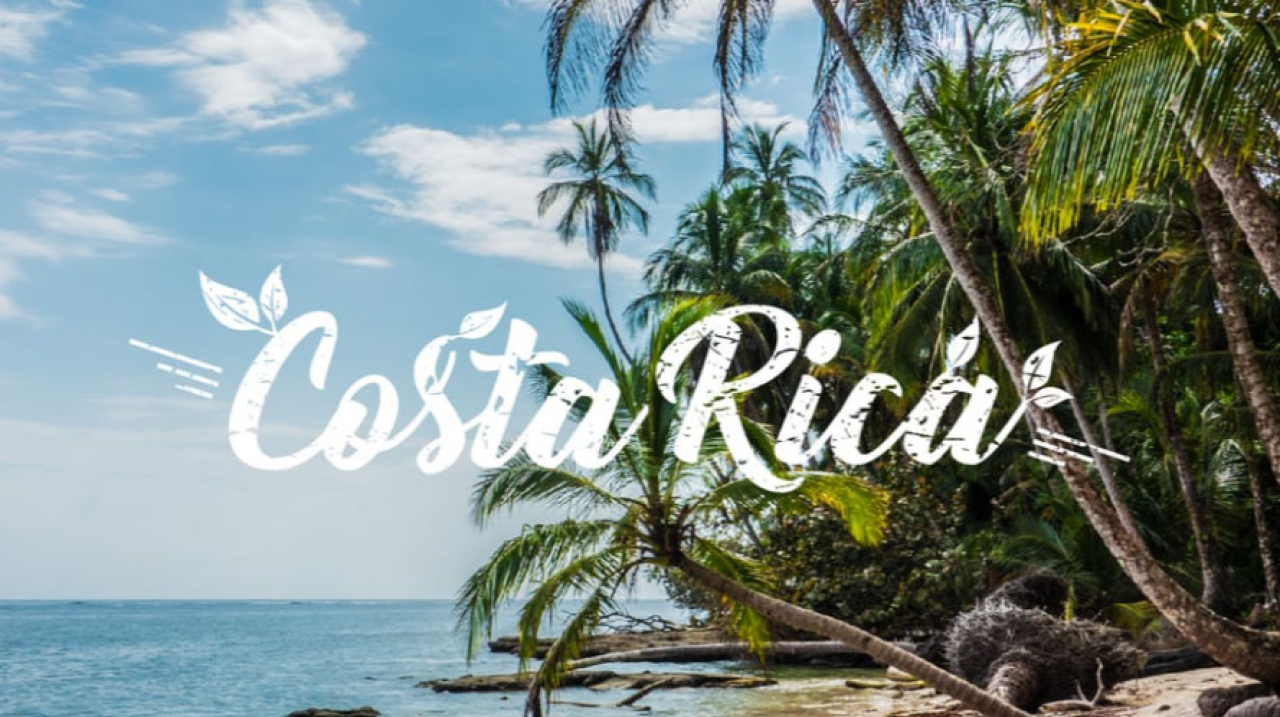 Reading Time:
1
minute
William Sean Creighton, the founder of online sportsbook 5Dimes, was found dead in Costa Rica. The cause of death has not been confirmed. Creighton, who was born in West Virginia, moved to Costa Rica and founded 5Dimes in 1999.
"We can confirm Costa Rican authorities identified the remains of a U.S. citizen in Costa Rica. We offer our sincerest condolences to the family on their loss. We are closely monitoring local authorities' investigation into the cause of death," a United States State Department spokesperson said.
Costa Rican officials said that Creighton was abducted last September and that his family received a $5 million ransom demand. Officials arrested 12 people in connection with his abduction in both Costa Rica and Spain in January. His body was found nearly three hours from where he was initially abducted.
Soft2Bet celebrates its 3rd birthday!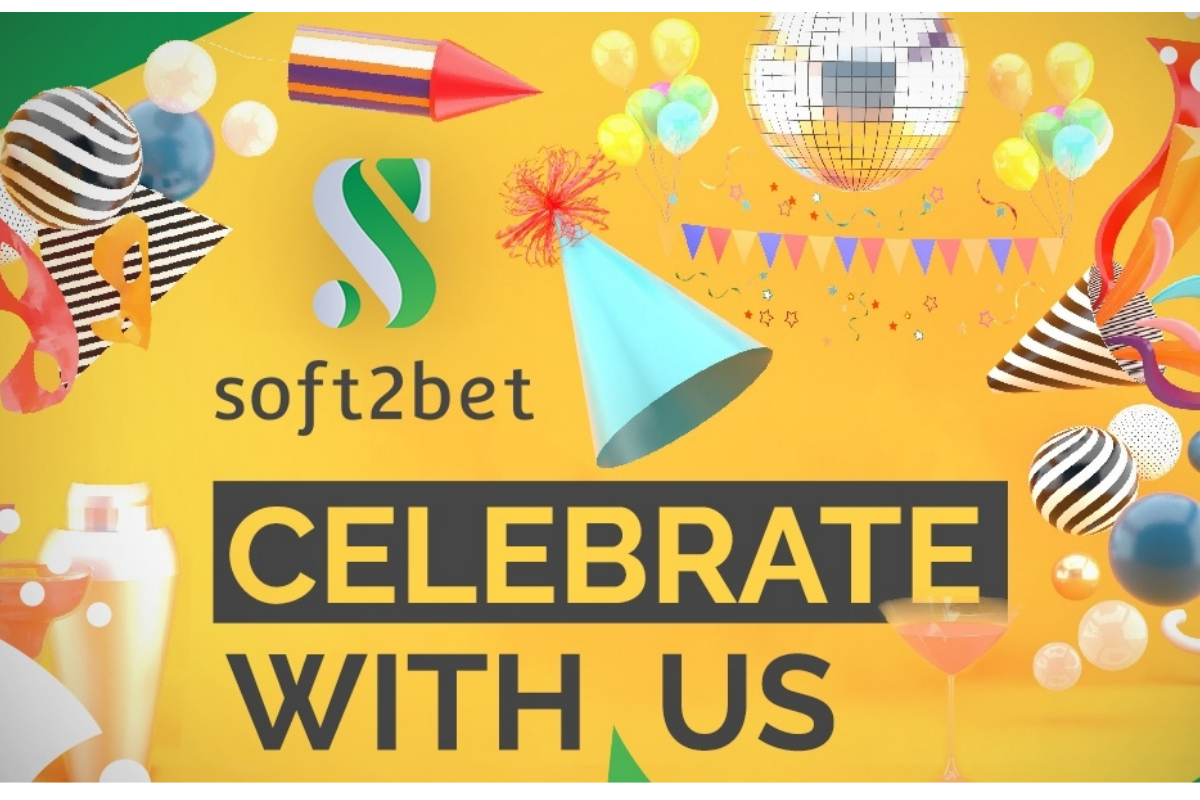 Reading Time:
2
minutes
Soft2Bet, а leading online gambling operator and software provider, announces third anniversary of the company's founding.
Established by a few passionate industry veterans in September 2016, now Soft2Bet boasts a team of more than 200 dedicated employees spread in four international offices in key European centres – Kyiv, Sofia, Limassol, and Malta.
Known as a multi-brand company, three years ago Soft2Bet started with MalinaCasino, an online casino and sports brand. Then, by the end of 2016 BuranCasino and YoYoCasino were launched. Nowadays, the portfolio consists of 13 unique brands, the latest of which is called Nomini and went officially live just a few days before the company's anniversary.
Soft2Bet is known for providing clients with an online casino experience that can be rarely seen anywhere else in the industry. At the beginning its brands were offering well-known casino games as well as sports betting options. Now, clients can play more than 2,500 games coming from industry leading providers. Sport fans can bet on thousands of pre-match and live events on over 30 types of sports including virtuals. Adding more verticals is on the roadmap of the company in the near future. But that is not all – some of the brands, the newest one, Nomini, for example incorporate a gamification technology that allows players not only to enjoy high-quality casino games but participate in 'a game in the game' – unlock achievements, collect special points, exchange them, earn prizes, and etc.
In terms of game providers, Soft2Bet brands are offering titles from top companies in the business as well as from trusted emerging iGaming software development studios. Working only with a few of them at the beginning, now Soft2Bet partners up with 44 key iGaming providers. Among the company's partners are Play'N Go, NetEnt, Evolution Gaming, Altenar, Pragmatic Play and Microgaming.
It is important to mention the two significant milestones reached during the last year – the acquisition of a licence from the Malta Gaming Authority and the BMM-certification that brings Soft2Bet one step closer to operating on the fruitful Swedish market. These are huge achievements that place the young company among the major online casino providers on the regulated European market!
Borish Chaikin, CEO of Soft2Bet comments: "We remain ambitious and hungry to improve further – to launch new products, incorporate the latest technologies, expand our geographical reach, introduce our brands to more people. We are at the right place now, and we wouldn't be here without the continued support of our partners. I hope our growth during these three years has also helped them in the development of their own businesses as well. And as far as I can conclude from our mutual growth results – it is the case. We will continue to put all our efforts to evolve in the future and conquer new heights. A 'thank you' doesn't sound enough, but we are thankful to all parties involved in our success story – from our business partners to our dedicated employees!"
A spectacular event with a circus show was organised on September 12 to celebrate the company's third anniversary together with employees and valued partners.
British Gate777 player wins €3.3M jackpot on NetEnt's Mega Fortune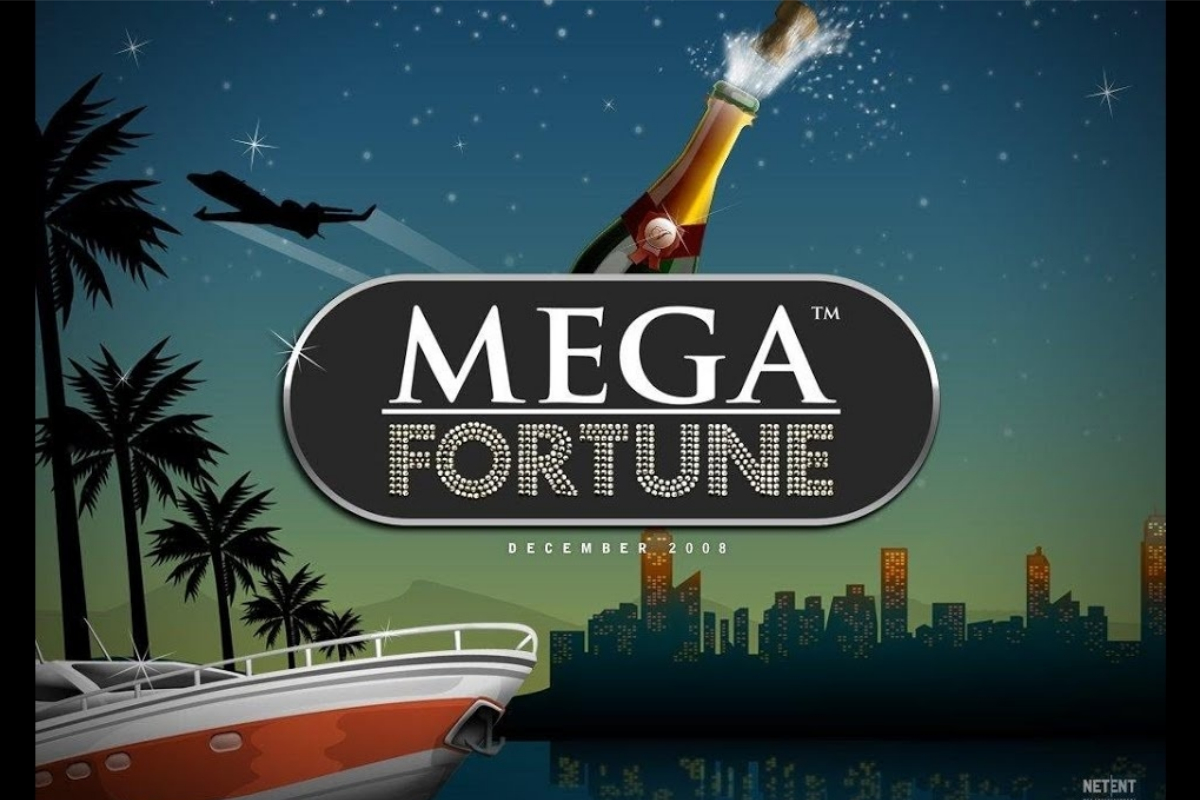 Reading Time:
1
minute
Mega Fortune continues to deliver life-changing wins after a 50 cent bet generated a €3.3 million euro jackpot win.
A British player on Gate 777, operated by White Hat Gaming, bagged a whopping €3.3 million euros when hitting the jackpot on NetEnt's Mega Fortune – after a bet of just 50 cents.
"We are thrilled that Mega Fortune has again created another instant multi-millionaire and delivered a life-changing win. Since their releases, Mega Fortune and its sibling titles have generated an astonishing 60 one-million-plus euro jackpots," said Bryan Upton, NetEnt Director of Games.
NetEnt has a strong legacy with jackpot games, with classics like Mega Fortune, Mega Fortune Dreams, Arabian Nights and Hall of Gods. Lately, new jackpot games like Grand Spinn Superpot, Mercy of the Gods and Imperial Riches have been added to the offering.
"We know that the chance of hitting it real big is something that players really love. Therefore, we've made a push to add even more exciting jackpot games to our portfolio. Stay tuned for more innovation in this space from NetEnt," added Upton.
Ronna Shilon, CEO at Gate777, said: "On behalf of everyone at Gate777, I extend huge congratulations to our big winner. We are beyond thrilled when our players have a fantastic experience with us and when they win. We work hard to bring them the best slot and table games the industry has to offer, and we look forward to seeing more and more winners on Gate777."