Rush Street Interactive Is First To Launch AGS' Real-Money And Social Game Content In United States, Colombia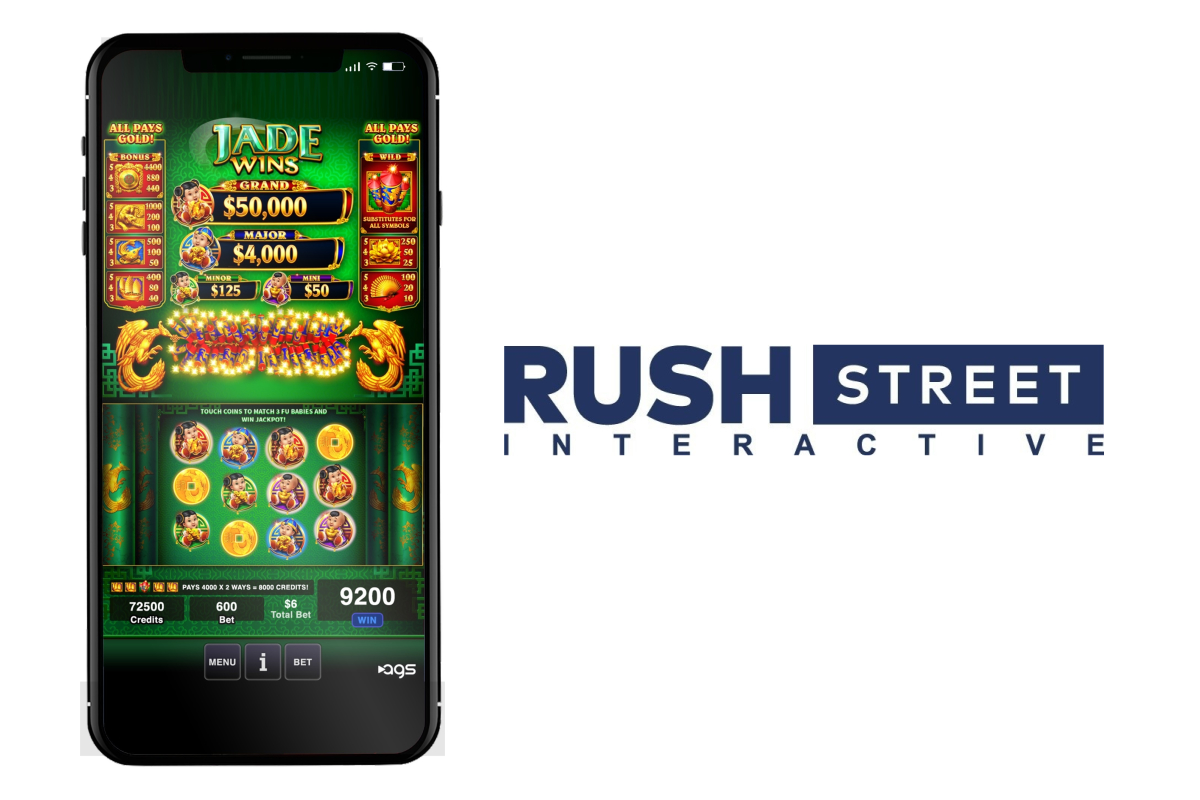 Reading Time:
2
minutes
Deal marks AGS' first real-money gaming agreement in North America
Rush Street Interactive announced an agreement for RSI to premier AGS' online real-money game content at PlaySugarHouse.com's online sportsbook and casino in New Jersey. The partnership deal also includes Rush Street Interactive's regulated online casino in Colombia, RushBet.co, which will add the AGS content later this year, as well as Rush Street's Casino4Fun social casino sites.
AGS Executive Vice President Matt Reback said, "We are impressed by the quality of the Rush Street Interactive platform and excited to provide online versions of our proven, popular land-based games for their real-money operations in New Jersey, Pennsylvania, and Colombia, and social casino markets."
Under this partnership, Rush Street Interactive is the first online operator to launch AGS content in both New Jersey and Colombia.  Rush Street Interactive's online casinos launched with player-favorite AGS titles Golden Wins™ and Jade Wins™, with additional AGS games slated to launch throughout 2019, including proven retail performers Rakin' Bacon!™ and Olympus Strikes™.
Rush Street Interactive President Richard Schwartz said, "We are excited to be the first operator in the Americas to add AGS game content to our engaging library of game titles available on our social and real-money online casinos. AGS' games deliver the identical look, game features, and play mechanics as their popular land-based counterparts, which are entertaining players and delivering strong returns across North America."
About AGS:
AGS is a global company focused on creating a diverse mix of entertaining gaming experiences for every kind of player. Our roots are firmly planted in the Class II Native American gaming market, but our customer-centric culture and growth have helped us branch out to become a leading all-inclusive commercial gaming supplier. Powered by high-performing Class II and Class III slot products, an expansive table products portfolio, real-money gaming platforms and content, highly rated social casino solutions for operators and players, and best-in-class service, we offer an unmatched value proposition for our casino partners. Learn more at playags.com.
AGS Interactive ("AGSi"), a division of AGS, offers more than 600 online games to many of the world's largest and most prominent online real-money gaming operators through its AxSys Games Marketplace™ Remote Gaming Server. For land-based operators, AGS' turnkey, free-to-play social casino-branded mobile casino app solution ConnexSys™ and large library of proven land-based games, delivers powerful marketing, monetization, and 360-degree connection to the player. Visit playags.com/interactive/ to learn more.
About Rush Street Interactive:
Founded in 2012, Chicago-based Rush Street Interactive (RSI) launched its first betting site, PlaySugarHouse.com, in New Jersey in September 2016.  The company subsequently made history by becoming the first operator in the United States to offer a fully integrated online sportsbook and casino.  In addition to being the first to launch a legal sportsbook in the state of New York (at Rivers Casino in Schenectady) and a legal online sportsbook in the state of Pennsylvania (at PlaySugarHouse.com), RSI was also the first US-based gaming operator to launch a legal and regulated online sportsbook in Latin America (at Rusbhet.co in Colombia). Rush Street Interactive is also the developer and operator of a leading social gaming platform currently deployed at the group's affiliated land-based casinos, as well as selected third party partners. Rush Street Interactive was named "Mobile Operator of the Year" in North America at the EGR North America Awards 2019 and "American Operator of the Year" & "Casino Operator of the Year" at the American Gambling Awards in 2019. For more information, visit rushstreetinteractive.com.
Source: AGS
Global Gaming Expo Announces Las Vegas Event Cancellation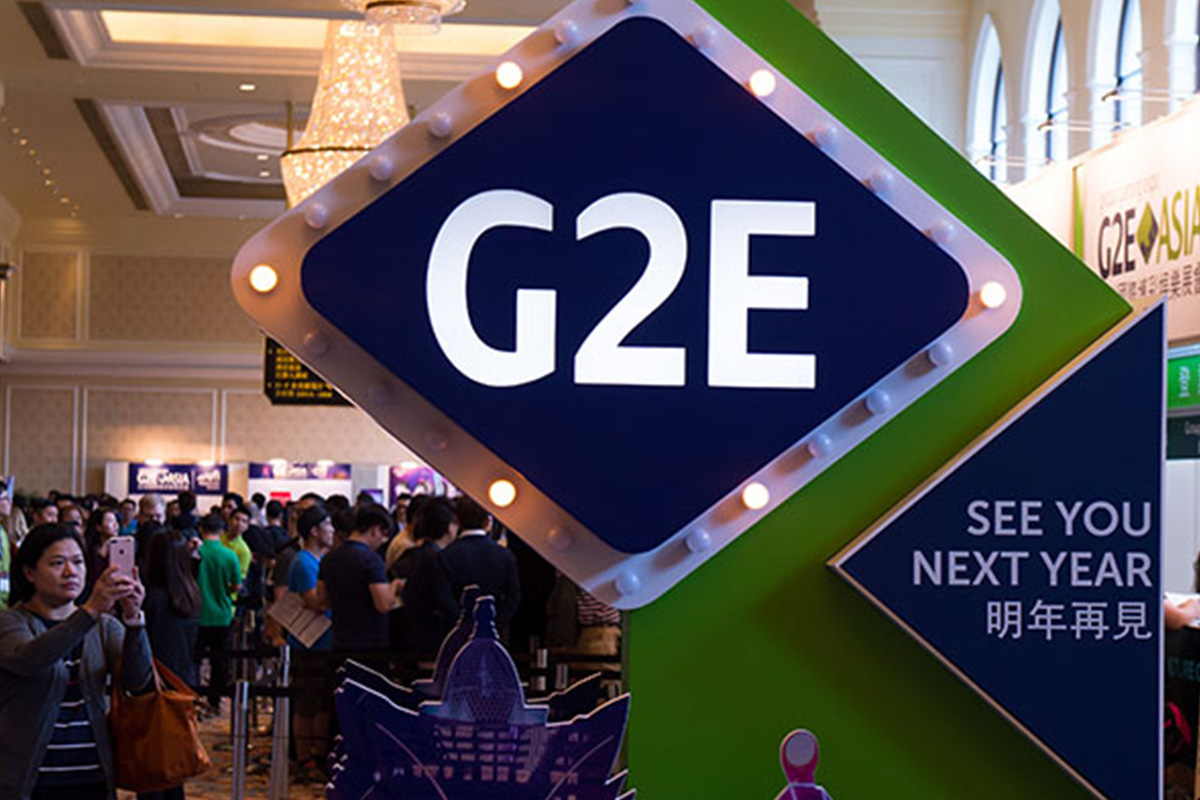 Reading Time:
2
minutes
Global Travel Restrictions, Uncertain Guidance Prompt Show Organizers to Eliminate All In-Person Elements
The American Gaming Association (AGA), with partner Reed Exhibitions, formally announced the cancellation of the Global Gaming Expo (G2E), the gaming industry's top global event. The show's organizers are committed to facilitating economic, education, and networking opportunities for the global gaming industry through a series of virtual G2E events throughout the rest of the year to better reflect the current environment. G2E was scheduled to take place October 5-8, 2020; the next in-person edition of the Global Gaming Expo (G2E) will take place October 4-7, 2021 at the Sands Expo and Convention Center.
"In light of continued uncertainty around a viable marketplace at a physical G2E show, global travel restrictions, and currently unknown guidance on large public gatherings this fall, we have come to the unfortunate conclusion that we simply cannot hold an in-person G2E this year," said AGA President and CEO Bill Miller. "Health and safety have always been our top priority and the uncertainty created by the ongoing pandemic makes this the prudent decision ahead of critical deadlines for exhibitors planning to participate."
For 20 years, G2E has welcomed nearly 30,000 attendees annually from across the globe, including executives representing key industry partners such as the Association of Gaming Equipment Manufacturers, as well as the world's top casino operators, sports betting companies, and FinTech and digital payments facilitators, among others.
"We arrived at this decision after thoughtfully engaging with national, state, and local public health authorities, as well as exhibitors and buyers who have shared industry observations and priorities. Ultimately, it became clear that proceeding with an in-person gathering simply was not feasible," said Hervé Sedky, Reed Exhibitions Americas President.
"It is our commitment to use G2E's platform, as the leading convener of the global gaming community, to continue to deliver unparalleled education content, inspiring collaboration, and innovative ideas as the industry readies for continued growth," added Sedky.
"As the country works to reopen, the American gaming industry continues to adapt and provide the safest possible experience for our employees and customers while continuing to support the communities in which we operate. We look forward to the moment when we can convene together again with our colleagues from across the world and celebrate the resilience that our industry is known for," concluded Miller.
The event organizers will announce plans for virtual events and education in the near future.
FlowPlay Crosses $250,000 Milestone in Funds Raised for American Cancer Society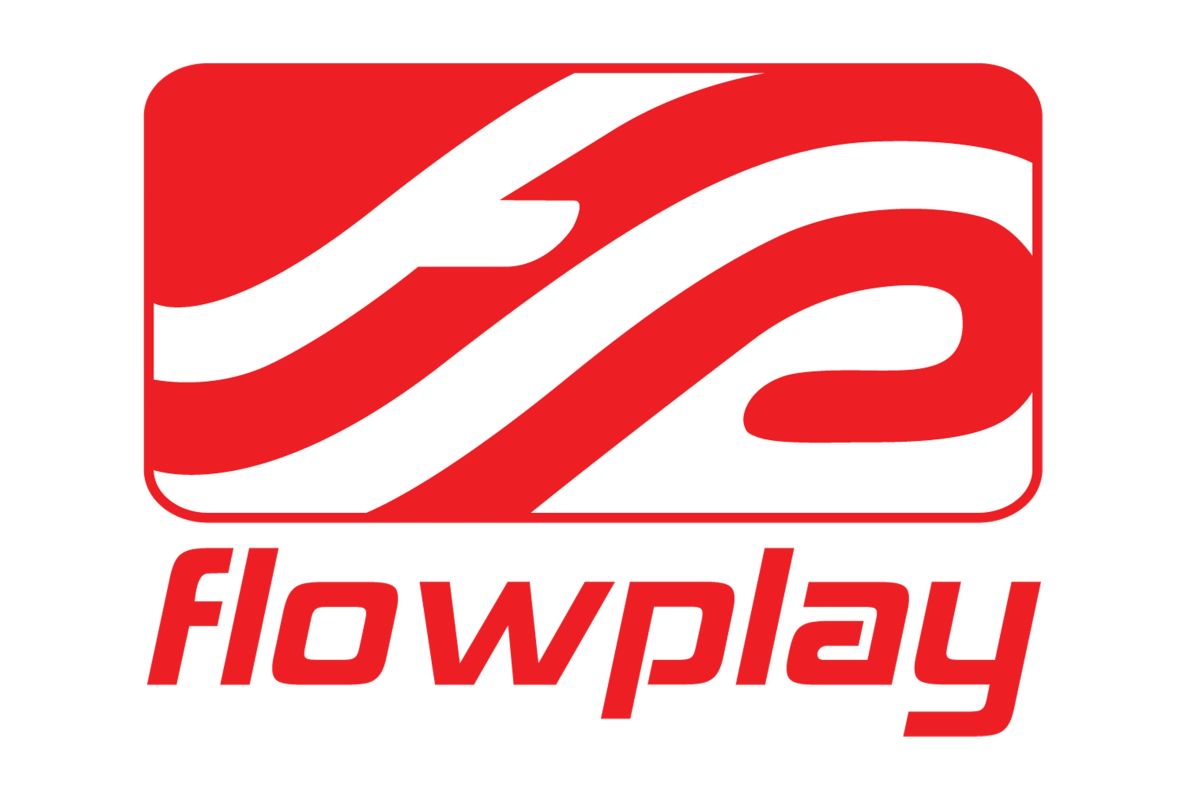 Reading Time:
2
minutes
FlowPlay, creator of one of the most powerful immersive gaming platforms, announced that its Vegas World in-game fundraisers have surpassed $250,000 raised for the American Cancer Society (ACS). This news comes on the heels of FlowPlay's most recent campaign, which generated $55,000 for ACS Hope Lodge facilities. This year's momentum has built upon FlowPlay's record fundraising year in 2019, when its players helped raise upwards of $100,000 for ACS's Road To Recovery and Reach To Recovery programs and also extended support to local organizations Crooked Trails and the Seattle Theatre Group.
During the month of May, 2020, FlowPlay offered a virtual ACS Hope Lodge-branded charm in the company's flagship connected game, Vegas World, which was available for players to purchase. The funds raised helped ACS open the doors of Hope Lodge facilities which had been temporarily closed due to COVID-19 to frontline health care workers. As Hope Lodge communities prepare for reopening to cancer patients and caregivers, additional safety precautions must be instituted. Building modifications, increased cleaning processes, and new necessary supplies such as PPE are adding one-time costs of approximately $350,000 making funding for these facilities especially critical during this unprecedented time.
"I'm always blown away by the ongoing generosity and support our Vegas World community has for the American Cancer Society," said Derrick Morton, CEO, FlowPlay. "Today marks a major milestone for FlowPlay and ACS, but the needs continue to grow. As our players keep showing up to help those who need it most, I'm hopeful we can continue to make a major impact both in our own backyard and beyond."
"We are extremely grateful to Vegas World players and FlowPlay for their generosity helping the American Cancer Society to continue to save lives," said Howard Heino, American Cancer Society Vice President, Hope Lodge Operations & Facilities Management. "Like many organizations, the Society is facing unimaginable challenges to its fundraising. Without companies and individuals stepping forward to help, more lives will be lost to this disease that one in three people will face throughout their lives. Thank you for your critical support."
To donate to the American Cancer Society, please visit: http://cancer.org/donatelocal.
Royal River Casino selects Table Trac's Table Games Management System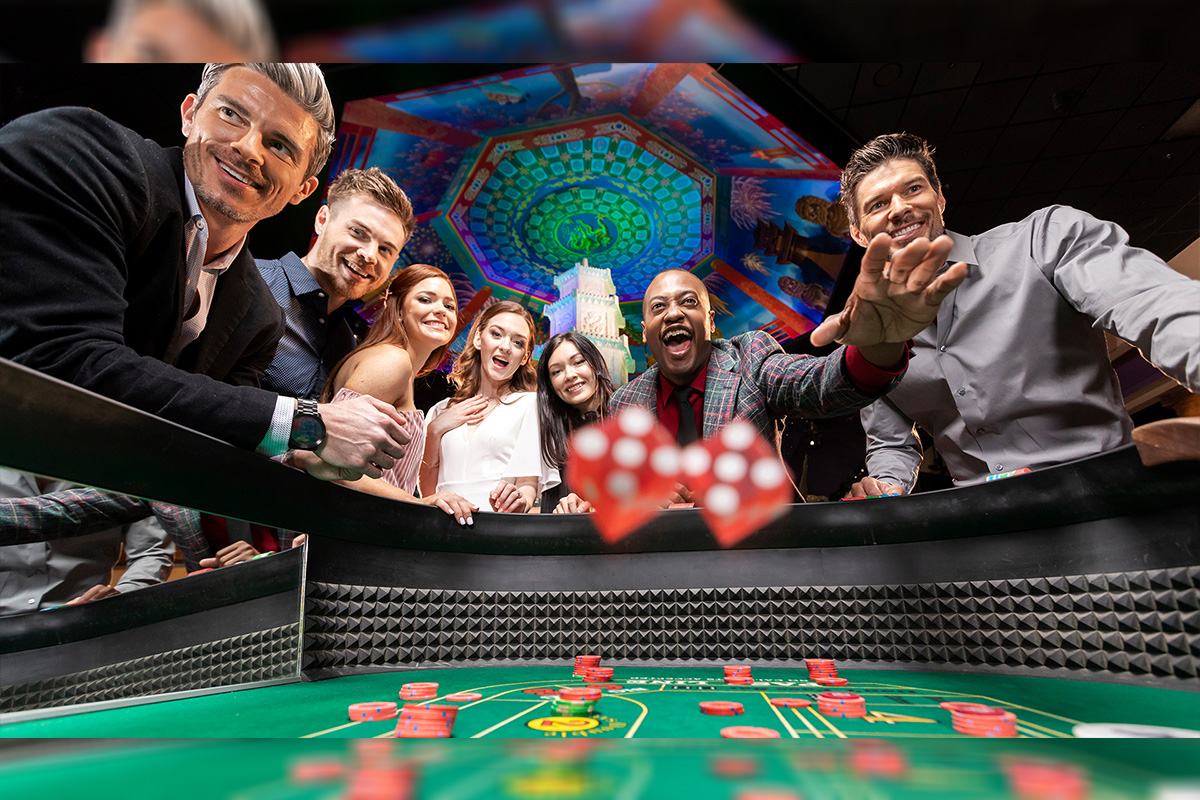 Reading Time:
2
minutes
Table Trac, Inc., a developer and provider of casino information and management systems that automate and monitor the operations of casinos, announced it will provide its Table Games Management System for the Royal River Casino located in Flandreau South Dakota.
"Our property is excited to partner with Table Trac to continue to improve our operations. We identified a clear need to upgrade our player tracking and accounting capabilities in our table games department.  Accordingly, after reviewing the majority of the systems available, CasinoTrac was a clear winner for our property," said Tim Morrissey, Senior Director or Operations at Royal River Casino & Hotel. "Our Executive Team was extremely impressed with the ease of operation for the front-end user of the system. We also see future value in the dynamic nature of the CasinoTrac System to integrate with our current systems while leaving the door open to add additional module in the future." Morrissey added that "In addition to the CasinoTrac system providing the functionality the property was looking for, the CasinoTrac Team approached the property as a partner, looking to solve our problem and be part of the long-term success of the property, something we are always looking for in our vendors."
"Royal River Casino had a unique set of requirements.  They communicated exactly how they wanted to approach the solution, we listened and were able to demonstrate how they could utilize features in the CasinoTrac system to accomplish those objectives," said Table Trac's Chief Executive Officer, Chad Hoehne who added, "Table Trac, Inc. is happy to be partnering with Royal River for these system solutions."
Table Trac will provide the Royal River Casino with a complete suite of table games management products that assists casinos in driving player revenues and creating player loyalty, which are included standard with every Table Trac Table Games Management System.
SOURCE Table Trac, Inc.