BETDAQ to host 2nd edition of Rider Cup golf day for Irish Injured Jockeys Fund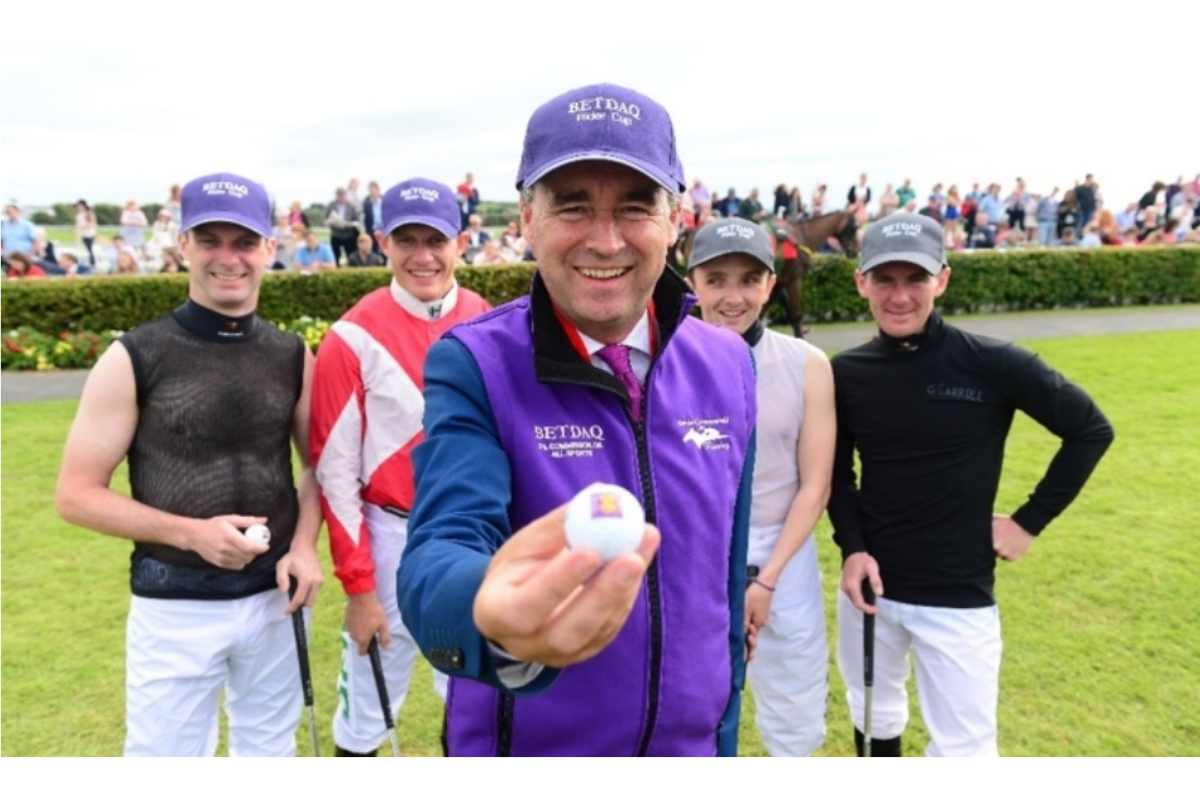 Reading Time:
2
minutes
Nine-time Irish champion flat jockey Pat Smullen and three-time Champion Hurdle winner Charlie Swan will lead teams of horse racing greats from the past and present at the second edition of the BETDAQ Rider Cup at the Heritage Resort Golf Course in Co Laois tomorrow (Thursday 19th September).
The golf day, in aid of Irish Injured Jockeys Fund, mirrors the format of the biennial Ryder Cup tournament, although instead of Europe against America, it will be Flat versus jumps.
The Flat team were victorious last year and Mick Kinane, Johnny Murtagh, Chris Hayes and Leigh Roche are just a few of the names attempting to retain the trophy, while among those representing the jumps side are Paul Townend and Robbie Power.
In addition to the funds generated for the IIJF, BETDAQ will be donating a further €1000 to a charity of the winning captain's choice and both Smullen and Swan have decided to donate it to Cancer Trials Ireland.
BETDAQ will provide live coverage, including video and score updates, from the course on its @BETDAQ Twitter page.
All funds raised by the special event will go to the Irish Injured Jockeys charity, which was set up in 2014 to raise vital funds for riders in need of support. Additional donations can be made via http://www.irishinjuredjockeys.com/donations/.
Greg Walker, PR Officer at BETDAQ, said: "We are delighted to be hosting the BETDAQ Rider Cup again which is supporting two incredible causes, the Irish Injured Jockeys Fund and Cancer Trials Ireland.
"We're hoping this year's event will better the sums we raised last year as well as continuing to raise awareness for the fantastic work both charities are doing.
"In team captains Pat Smullen and Charlie Swan, we have two fantastic ambassadors for the sport of horse racing and it will be great to see them as well as a number of other famous faces taking on the links."
Michael Higgins, General Manager, Irish Injured Jockeys, said: "It's fantastic that Greg and the BETDAQ team are once again showing their support for the Irish Injured Jockeys Fund after the success of the inaugural Rider Cup last year.
"Both teams have some fantastic personalities from the world of horse racing and we're looking forward to another great day at the Heritage."
Chief Information Security Officer Joins Continent 8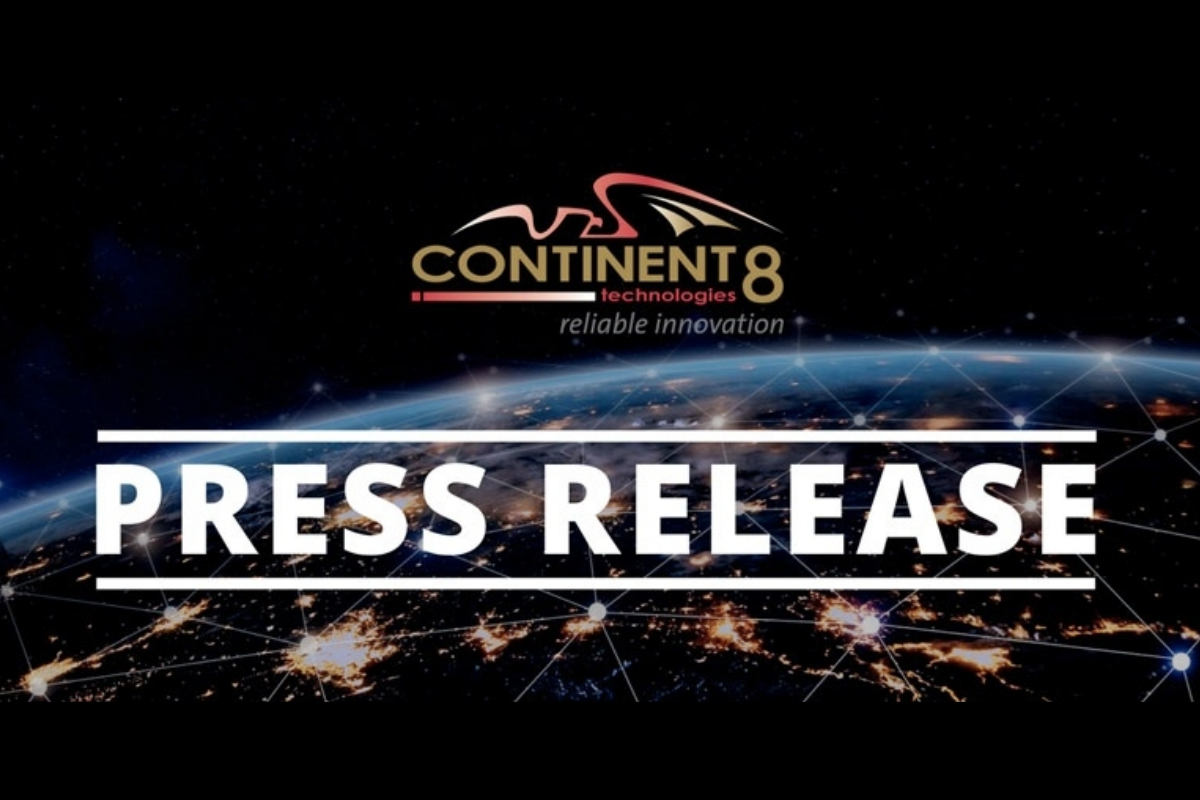 Reading Time:
2
minutes
Continent 8 Technologies, the award-winning, multi-jurisdictional global network and cloud infrastructure solutions provider, today announced that Brian Borysewich has joined Continent 8 as Chief Information Security Officer (CISO). Brian will bring four decades of experience in the industry to Continent 8's Cyber security, network operations, and compliance teams.
Brian is a seasoned cyber security professional and has served in many roles from systems security administrator to the C-level suite. He has empowered Fortune 50 companies to secure their environments, has held leadership roles at both eBay and PayPal at their respective headquarters in Silicon Valley USA, as the principal cybersecurity architect.
Brian's experience includes over 15 years within the United States government intelligence agencies. He is a former Black Hat and Anonymous hacker who has since used his experience to provide companies, governments, and educational institutions with methods and techniques to protect valuable assets and data. He has been a keynote speaker and mentor at various security conferences and panels.
"As a global leader that protects some of the world's most valuable information, we take data security seriously," said Michael Tobin, CEO of Continent 8. "Brian has been globally recognized as a cyber security practice leader. His accomplishments and leadership have helped companies and governments around the world protect both brand and financial resources. I look forward to working with him in these challenging, but exciting times, as businesses and nations enter ever increasing Cyber security attacks in size and velocity."
Additionally, Brian has extensive expertise in iGaming, which will assist Continent 8 in serving its wide range of clients in that industry. A pioneer in early online gaming, he provided gaming site technology as early as 1995, when the first customers bet before the flurry of regulation. He served for four years as IGT's Global Operations Solutions Delivery Architect and Manager.
Brian's arrival supports the company-wide dedication to security that strives to keep client data safe, secure, and private across the global network and public cloud infrastructure on a regional, national, and global level.
Continent 8 is an award-winning, multi-jurisdictional global Cloud infrastructure solutions provider that connects, manages, and secures the world's most valuable information. Its advanced data centers and high-quality networks support critical online operations in both private and public-sector organizations in over 50 locations across Europe, Asia, and the Americas.
IGT PlaySports Bank and PlaySports Pod Make World Debut at G2E 2019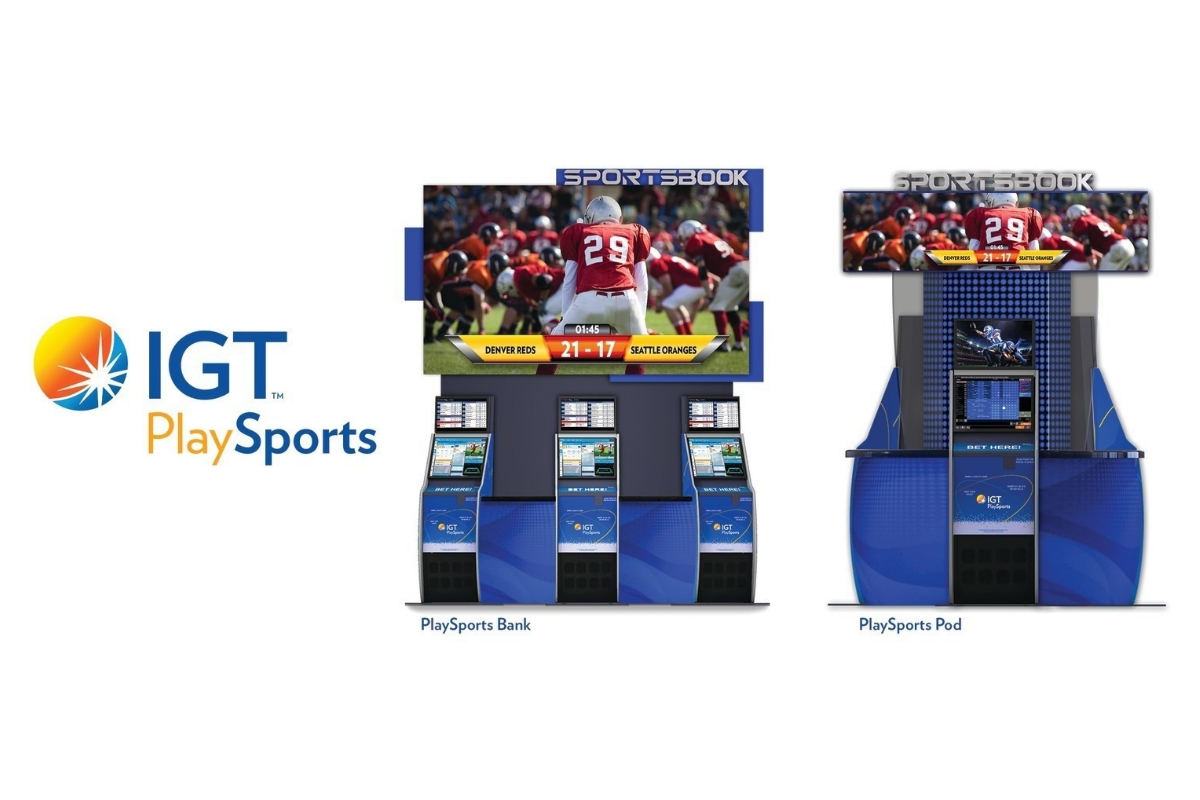 Reading Time:
2
minutes
New sports betting hardware gives operators added flexibility for how and where they offer sports betting
International Game Technology PLC announced today that the Company will debut its latest sports betting solutions, the IGT PlaySports Bank and PlaySports Pod, at the Global Gaming Expo ("G2E") this week in Las Vegas.
The PlaySports Bank and PlaySports Pod feature three intuitive, self-service betting kiosks and are topped with high-definition multi-media displays that can showcase a range of content including live sporting events, betting odds, lines, game day feeds and more. The PlaySports Bank is designed to go against a wall, while the PlaySports Pod can be deployed in a standalone setting.
"IGT PlaySports Bank and PlaySports Pod are designed to expand sports betting beyond the sportsbook. They provide our customers with creativity and control in designing their sports betting offerings while improving the player experience and reducing operating costs," said Enrico Drago, IGT PlayDigital Senior Vice President. "We are excited to add the PlaySports Bank and PlaySports Pod to our market-leading PlaySports portfolio, as they offer a compelling way for our customers to benefit from new sports betting market opportunities."
IGT PlaySports is currently powering sports betting in ten U.S. states. The Company will showcase the full capabilities of its PlaySports solution and sports wagering peripherals in booth 3659 at G2E. To learn why winners choose IGT PlaySports visit IGT.com.
About IGT:
IGT (NYSE:IGT) is the global leader in gaming. We enable players to experience their favorite games across all channels and regulated segments, from Gaming Machines and Lotteries to Digital and Social Gaming. Leveraging a wealth of premium content, substantial investment in innovation, in-depth customer intelligence, operational expertise and leading-edge technology, our gaming solutions anticipate the demands of consumers wherever they decide to play. We have a well-established local presence and relationships with governments and regulators in more than 100 countries around the world, and create value by adhering to the highest standards of service, integrity, and responsibility. IGT has over 12,000 employees. For more information, please visit www.igt.com.
The trademarks and/or service marks used herein are either trademarks or registered trademarks of IGT, its affiliates or its licensors.
SOURCE IGT
Bacta app wins industry praise at Autumn Coin-Op Show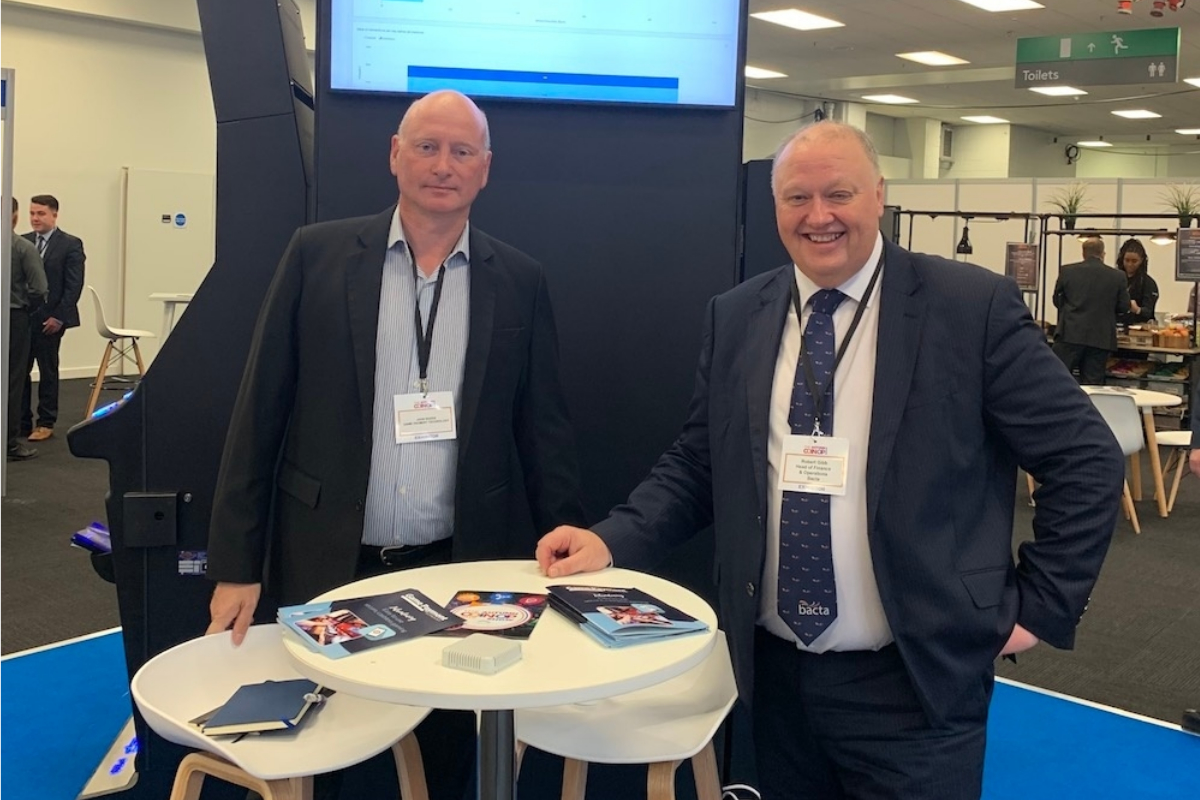 Reading Time:
2
minutes
'Two days of demonstrations, discussions and genuine interest from all sectors of the business' is how Greg Wood, who represents bacta along with Quentin Stott and Robert Gibb on the board of Game Payment Technology, described the company's action packed debut at the recent Autumn Coin-Op Show (ACOS). The joint venture in which UK trade association, bacta owns 51 percent of the specially established company, took to the floor to physically demonstrate the huge progress made developing the industry's cashless payments app, since bacta's National Council authorised its development at the end of June.
The system which was born out of bacta's Cashless Committee headed up by Greg Wood, comprises an app which uses Near Field Communication (NFC) to transfer money from the players' digital wallet and on to the gaming machine: thereafter winnings go straight back onto the phone. The payment system architecture is highly sophisticated and robust, featuring secure end-to-end encryption. The process also enables the inclusion of important social responsibility messaging.
"The progress has been phenomenal as was the feedback we received at ACOS" confirmed Wood. He continued: "Polar Moment, our partners in the JV, have huge experience supplying systems to brands including Marks & Spencer and Shell, and they were blown away by the level of interest and the appetite that exists for a cashless app for both digital and analogue, both of which we demonstrated at the show. While the majority of stand visitors were bacta Division 2 members who brought their PubCo customers along, a significant number of Adult Gaming Centre operators in attendance expressed a keen interest. We also had long discussions with both the Gambling Commission and Depratment for Digital, Culture, Media and Sport. From a social responsibility perspective the app delivers much more control than cash and we are implementing important social responsibility features which will allow the player to restrict their gaming exposure. These are important features of the app which we are developing in partnership with bacta members who, after all, are the stakeholders in this business and like both myself and Quentin live the industry with hands-on experience of operating and creating machines."
"Not only have we taken into account the social responsibility requirements of the Gambling Commission but also the compliance requirements of the Financial Conduct Authority, payment processors and the banks all of whom require cashless app developers to pass compliance testing and ensure they have the correct processes in place. The team at Polar Moment, led by Compliance Director, John Rozek is vastly experienced in this highly specialist area and have been able to provide both the skill and knowledge necessary to make this process seem effortless."
Wood is confident following what was a really strong debut showing. He said: "The feedback has been incredibly positive with a number of influential operators wanting to sign-up straight away and I should add that we've even fielded strong interest from industry sectors based outside of the UK which augurs well. The conversations that we had at ACOS show that the industry wants a bacta solution to cashless and it is absolutely clear that the bacta name and brand carries a lot of influence and trust with all sectors of the industry."