Illinois Brings Competition To Testing Services In Key Piece Of Sports Betting Bill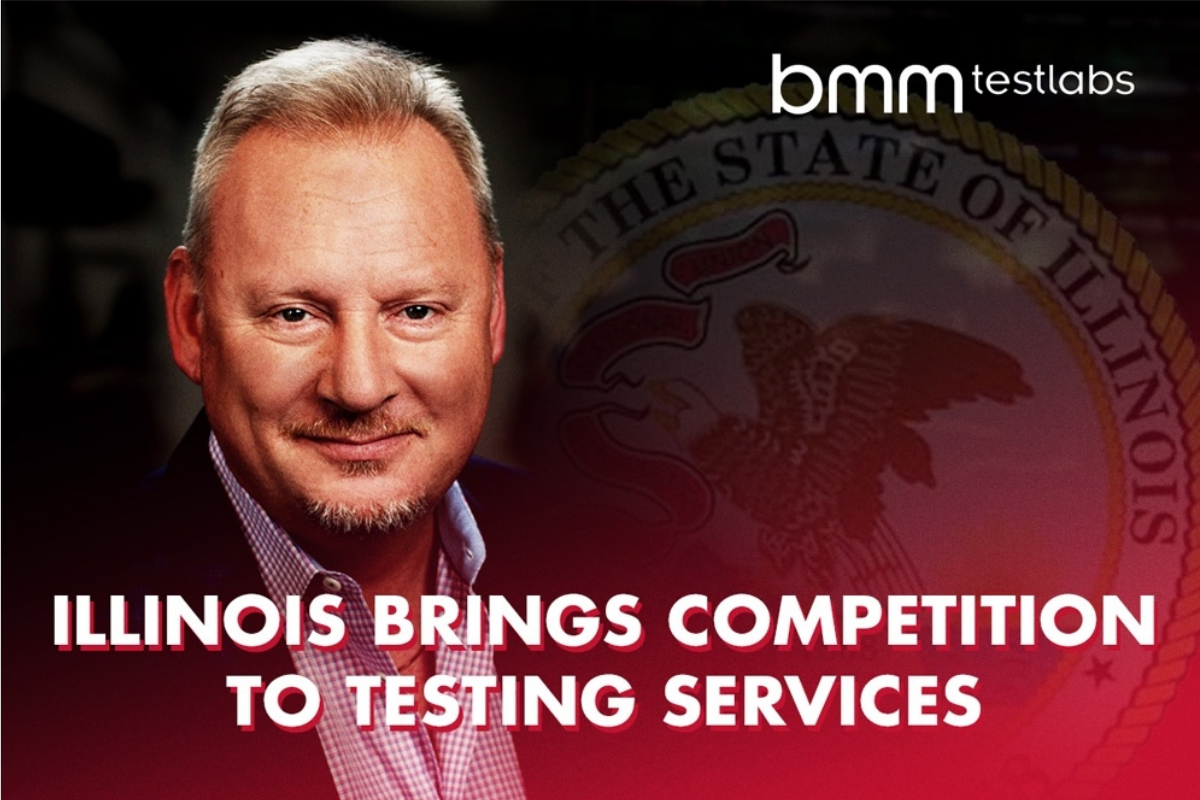 Reading Time:
2
minutes
Illinois ended its run as the last U.S. state to restrict on-going competition among the third-party laboratories that certify gaming equipment when it granted a license to BMM Testlabs on Monday.
When Illinois moved to allow sports betting in May, the 800-plus page bill had another important provision. For the first time, it allowed the state to join the more than 98% of all gaming jurisdictions in the world who license, approve or accredit multiple qualified labs to certify gaming manufacturers'products for final approval by the gaming regulator.
The newly appointed Illinois Gaming Board reacted swiftly to this authority with an Emergency Rule that allowed the Board to grant a license to BMM Testlabs. The new licensing rules require that test labs meet ISO accreditation and demonstrate licensure in other jurisdictions comparable to Illinois.
Martin Storm, BMM President & CEO noted, "As a test lab that already provides these services very successfully in over 460 gaming jurisdictions, BMM certainly embodies the qualifications that Illinois policymakers had in mind."
Gaming manufacturers need a choice of labs, not only to certify their products but also to enhance the overall quality of their products. Testing and certification errors are very costly when discovered in the field, especially for the manufacturer who must remove or fix the problem.
Of the new licensure process, Martin Storm added, "While BMM would love to be a self-proclaimed 'leading lab' in Illinois as our competitor has touted, there is no such thing. The new statute and regulations in Illinois have created a level playing field where labs are licensed and manufacturers choose which licensed lab will certify their product. We look forward to product testing for manufacturers in this important gaming jurisdiction."
About BMM:
BMM is the longest established and most experienced private independent gaming certification lab in the world, providing professional technical and regulatory compliance services to the gaming industry since 1981.
At its core, BMM is a systems-expert company that has provided consulting for and tested many of the largest gaming networks and systems over the last 37 years. In addition, BMM has been successfully testing and certifying the full scope of Class III casino products for over two decades.
BMM authored the first set of independent gaming standards in 1992 and the first set of online gaming standards in 2001.
BMM employs some 400 people in 15 global locations and serves over 460 jurisdictions.
BMM's world headquarters are in Las Vegas (USA), with offices in Mexico City (Mexico), Lima (Peru), Melbourne and Sydney (Australia), Singapore, Macau (SAR, China), Moncton (Canada), Buenos Aires (Argentina), Barcelona (Spain), Vienna (Austria), Bologna (Italy), Midrand (South Africa), Bucharest (Romania) and Krakow (Poland).
For more information on BMM Testlabs, please visit bmm.com