Spectrum Asia Expands to Meet Growing Demand for Gaming-Related Services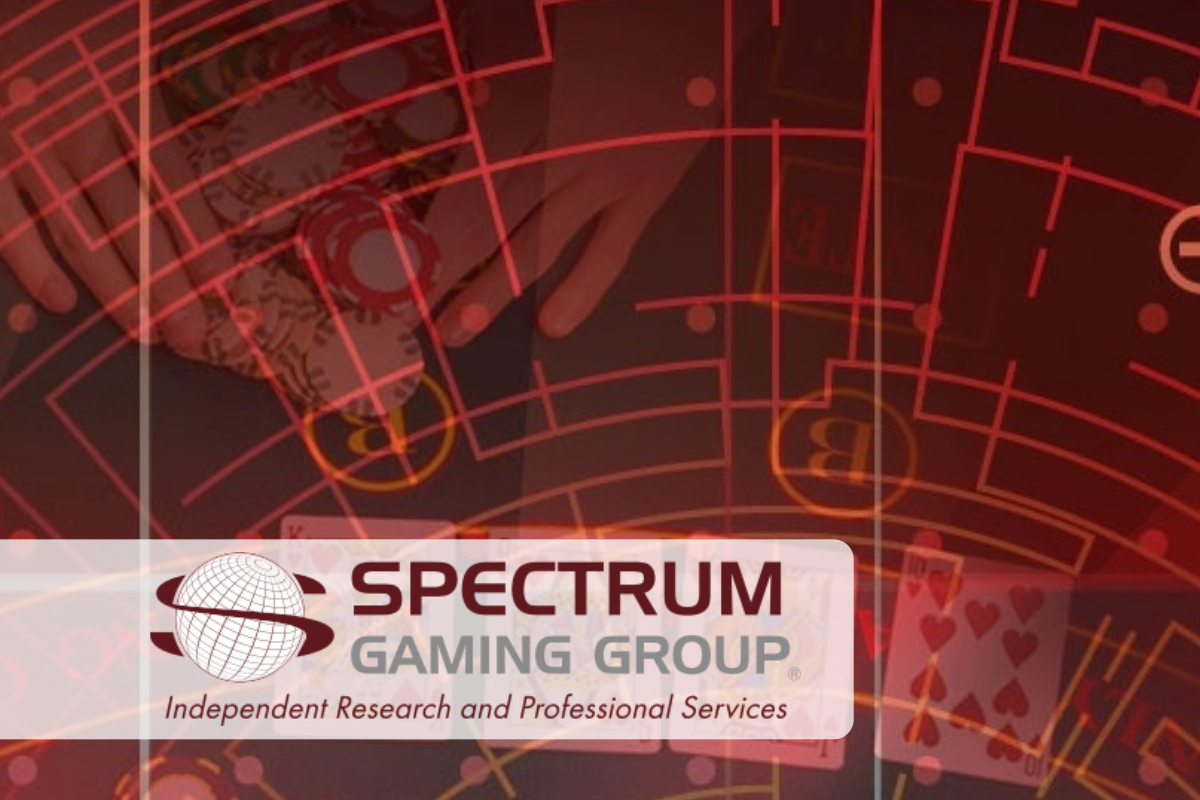 Reading Time:
2
minutes
As the Government of Japan takes the first steps toward the introduction of integrated resorts and casino gaming continues to expand rapidly from Vietnam to Vladivostok, Russia, the Spectrum Asia specialty unit of Spectrum Gaming Group has expanded its global team of experts to address the growing need for expert, independent services related to all aspects of the gaming industry.
"Spectrum is enhancing and increasing our Asia team to offer our full range of services to our governmental and private-sector clients in Asia and Australia," said Spectrum Managing Director Fredric Gushin, who has worked extensively in Asia since 1993. "Our growth reflects our continuing commitment to the Asia-Pacific region and our ongoing efforts to implement regulated gaming around the world. Our team is poised to assist our clients in all aspects of gaming control, strategic planning and development."
Spectrum Asia has worked in 17 Asian jurisdictions, delivering services that include:
Due diligence investigations
Economic and social impact studies
Feasibility studies and market analyses
Legislative and regulatory services
Litigation support
Operator and developer services
Public policy guidance
Regulatory and anti-money-laundering compliance consulting
Risk assessment
Strategic planning
In addition to Gushin, the Spectrum Asia team includes the following senior-level professionals:
Dennis Andreaci

, Senior Projects Advisor: Andreaci is an internationally recognized gaming industry executive with extensive experience in 

Asia

, having held senior positions with Galaxy Macau, 

Marina Bay Sands

, Sands Macao, Solaire and Venetian Macao.

Paul Bromberg

, Senior Vice President, Investigations: Bromberg, an expert on Chinese and Southeast Asian business affairs, has been overseeing and conducting investigations in 

Asia

 since 1988, during which he has worked closely with government and law enforcement agencies. Bromberg has worked with Spectrum on numerous projects since 1993.

Asaka Ishiyama

, Senior Vice President, 

Japan

: Ishiyama, who heads the Spectrum Asia office in 

Tokyo

, has more than 35 years of hands-on business experience in real estate, construction, financing, and business with both foreign and Japanese companies, including extensive exposure to American, Australian, Southeast Asiana and South Asian business cultures. He previously was head of Citigroup's asset management group.

William Kisby

, Senior Vice President, Investigations: Kisby is the CEO of Spectrum subsidiary NFC Global Solutions, a leading worldwide provider of due diligence, compliance and risk consulting services for more than 

25

 years. Kisby served as Deputy Project Manager in many of Spectrum's investigations in 

Asia

. He served 27 years with the 

New Jersey

 State Police, 15 of which were with the New Jersey Division of Gaming Enforcement Casino Intelligence Unit.
Heather Scheibenstock, Senior Vice President for Business Development, 

Asia

: Based in 

Australia

, Scheibenstock has extensive experience in corporate leadership and in the gaming industry. She has served in executive positions at Australian Gaming & Entertainment, Echo Entertainment Group, Jupiters Hotel & Casino, and Solaire Resorts.
Additionally, Spectrum Asia is formally allied with Mahony Global, a Melbourne, Australia-based consultancy specializing in management recruitment, strategic planning, and corporate governance.
"With the ongoing development of new casinos and the accelerating activity of license applications and renewals throughout Asia and Australia, the requirements for excellence in compliance and a deep understanding of the regulatory environments has never been more important," Scheibenstock said. "Operators need to stay informed on developments and innovations from around the world. As a global company with in-depth knowledge across all facets of the industry, Spectrum Asia offers an invaluable proposition."
Visit https://www.spectrumgaming.com/spectrum-asia/ for more information about Spectrum Asia, or email [email protected]
About Spectrum:
Spectrum Gaming Group is a non-partisan consultancy that specializes in the economics, regulation and policy of legalized gambling worldwide. We have provided independent research and professional services to public- and private-sector clients since 1993. We bring wide industry perspective to every engagement, having worked in 40 US states and territories and in 48 countries on six continents.
Source: Spectrum Gaming Group

PhilWeb Reduces Net Loss to $1.2M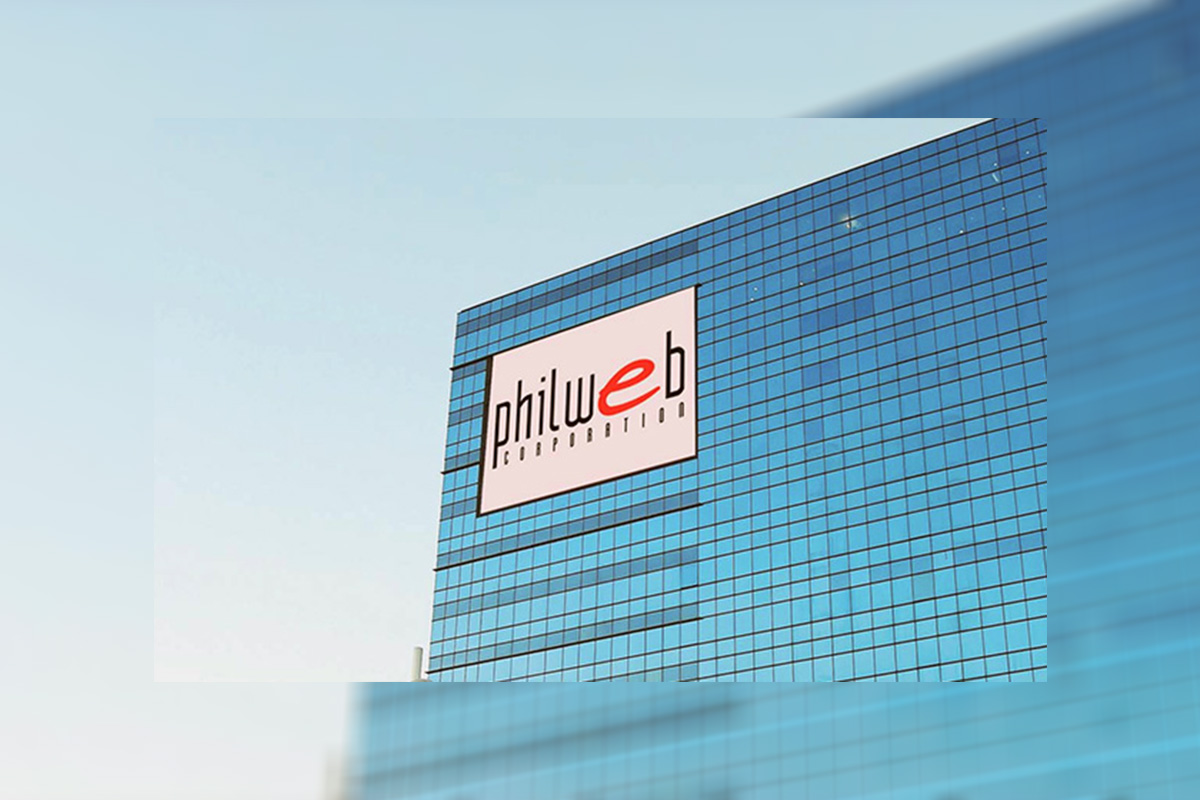 Reading Time:
< 1
minute
PhilWeb Corporation has reported a 30% decrease in its net loss to Php60 million (US$1.2 million) in 2020, despite suffering a 51% decline in revenue due to COVID-19 closures.
The company's sites were all closed on 15 March 2020 as the COVID-19 pandemic hit the Philippines before gradually re-opening at reduced capacity from June, resulting in reduced revenues of Php105 million (US$2.2 million) and EBITDA of Php30 million (US$618,000).
However, PhilWeb President Brian Ng said that positive EBITDA has been printed since October and net income since November, with venues operating at around 60% capacity.
"Our fourth quarter 2020 results came before PhilWeb's acquisition of 16 eBingo venues and 2 accredited eBingo machine providers, as well as the revenue contribution of additional eGames sites incrementally converting back to our Electronic Gaming System at the start of 2021," Brian Ng said.
"The Company is on stable ground and well positioned as we anticipate the return to economic activity in the second half of the year."
Mobile esports tournament, Jamir All Star to take place this weekend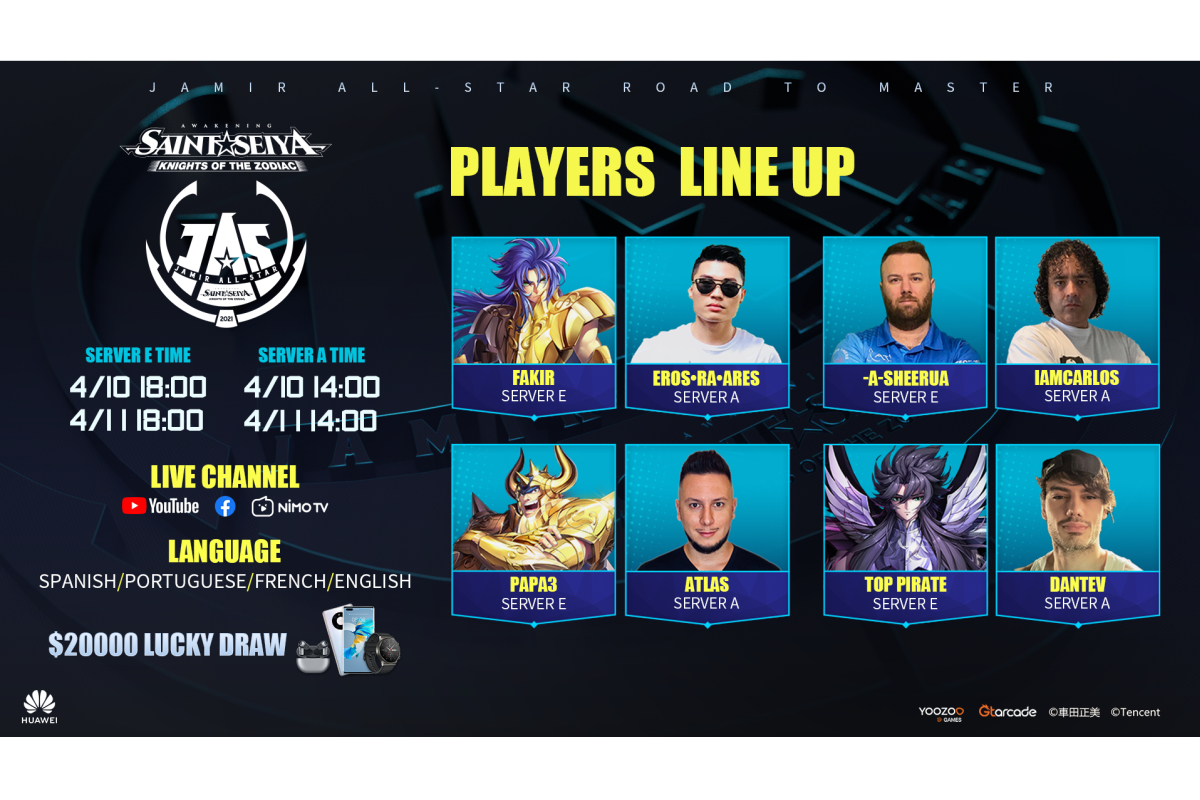 Reading Time:
2
minutes
GTarcade, the publisher of popular mobile RPG game Saint Seiya Awakening: Knights of the Zodiac, are announcing the return of their 2-day invitational online mobile esports event, the Jamir All Star, that will take place between April 10th and 11th in partnership with Huawei.
In this highly competitive tournament, eight of the world's best Saint Seiya Awakening PvP players from Europe and Americas will go head to head for a prize of $10,000. The turn-based game that takes inspiration from the popular manga series Saint Seiya has proved extremely popular since its release in 2019 with over 30 million downloads worldwide. Last year's first Jamir Championship Final livestream saw 350,000 viewers across all streaming platforms.
In Saint Seiya Awakening: Knights of the Zodiac, players can relive the epic saga of the manga series and play as their favourite characters called Saints. Every character from the series brings unique skills to the table and a player's strategy is extremely important when deciding the outcome of a battle against another player. The game has found great popularity in Europe and Latin America and there is a strong PvP community of Saint Seiya Awakening players that hone their strategic skills to compete in top tournaments.
The Jamir All Star, themed Road to Master, will bring together the strongest PvP players for a chance to earn the title of the world's best Saint Seiya Awakening: KotZ player. Seven matches will be livestreamed in 4 languages, English, French, Spanish and Portuguese, across Facebook, YouTube and Nimo TV. The lineup also features some unseen encounters between highly popular players from Server E (Europe) and Server A (Americas).
The Jamir All Star will also kick off a larger Saint Seiya Awakening: Knights of the Zodiac 2021 esports program. To support existing champions as well as up and coming players, official training camps for esports commentators and players will be available later this year, with more details to be disclosed in fall 2021.
Event schedule:
Server E Time (GMT+1): Starts at 18:00 on April 10th & 11th
Server A Time (GMT-5): Starts at 12:00 on April 10th & 11th
Supporting this event will be Huawei, who will be sponsoring giveaways during the streaming. Electronic products including smart phones, smart watches and earbuds totaling $20,000 will be given away when the number of concurrent viewers reaches certain milestones. There will also be a number of exciting reveals and announcements for other GTarcade games arriving in 2021.
Japan's Draft Casino Regulations List Nine Games to be Permitted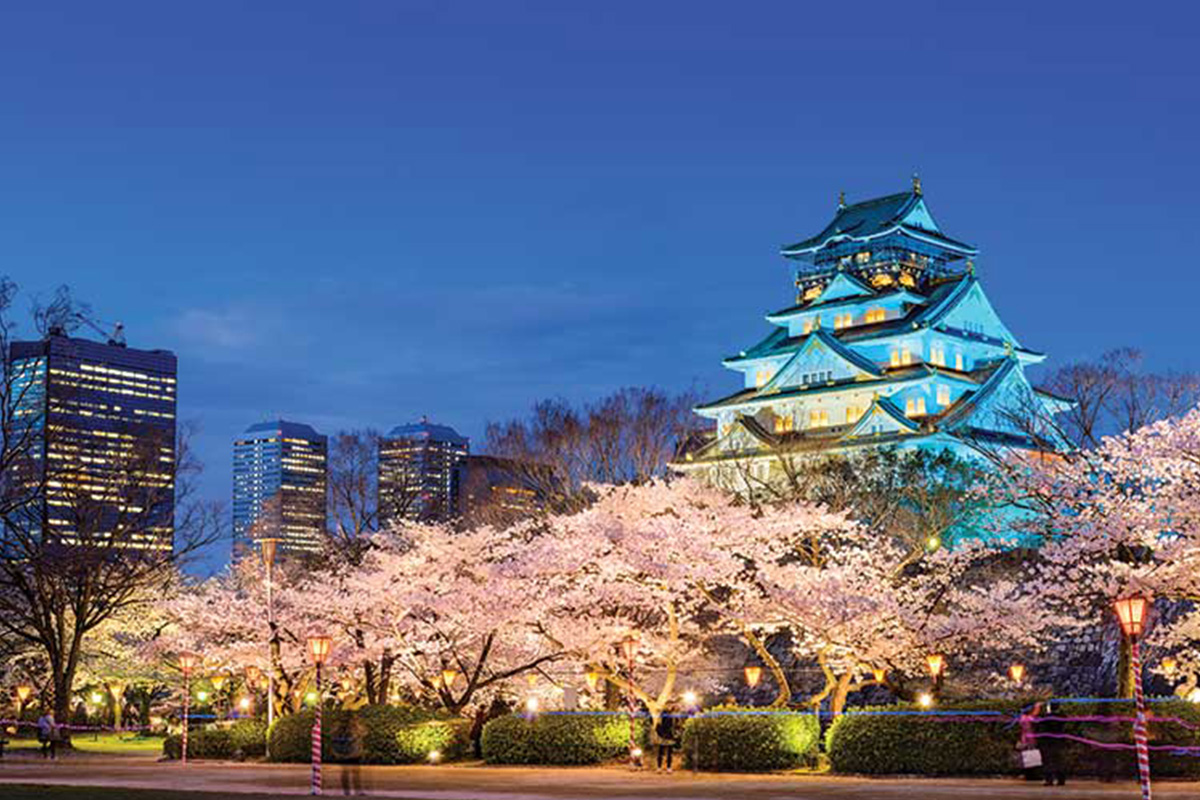 Reading Time:
< 1
minute
Japan's Casino Regulatory Commission has listed nine casino games that will be permitted to operate inside the nation's casinos, with traditional Japanese games such as pachinko, pachislot and mahjong all notable exclusions.
The nine games, contained within the Casino Regulatory Commission's draft regulations, include 21 variants of games currently banned in Japan but set to be legalised as part of the government's IR development plans.
The nine games are listed as baccarat (2 types), blackjack (4 types), poker (8 types), Sic Bo, craps, Casino War, money wheel and pai gow, plus electronic games.
Public feedback on the draft regulations will be accepted until May 9. After that, final casino regulations will be decided.