Unleashed. Blockchain & creative services merge in world's first Initial Voucher Offering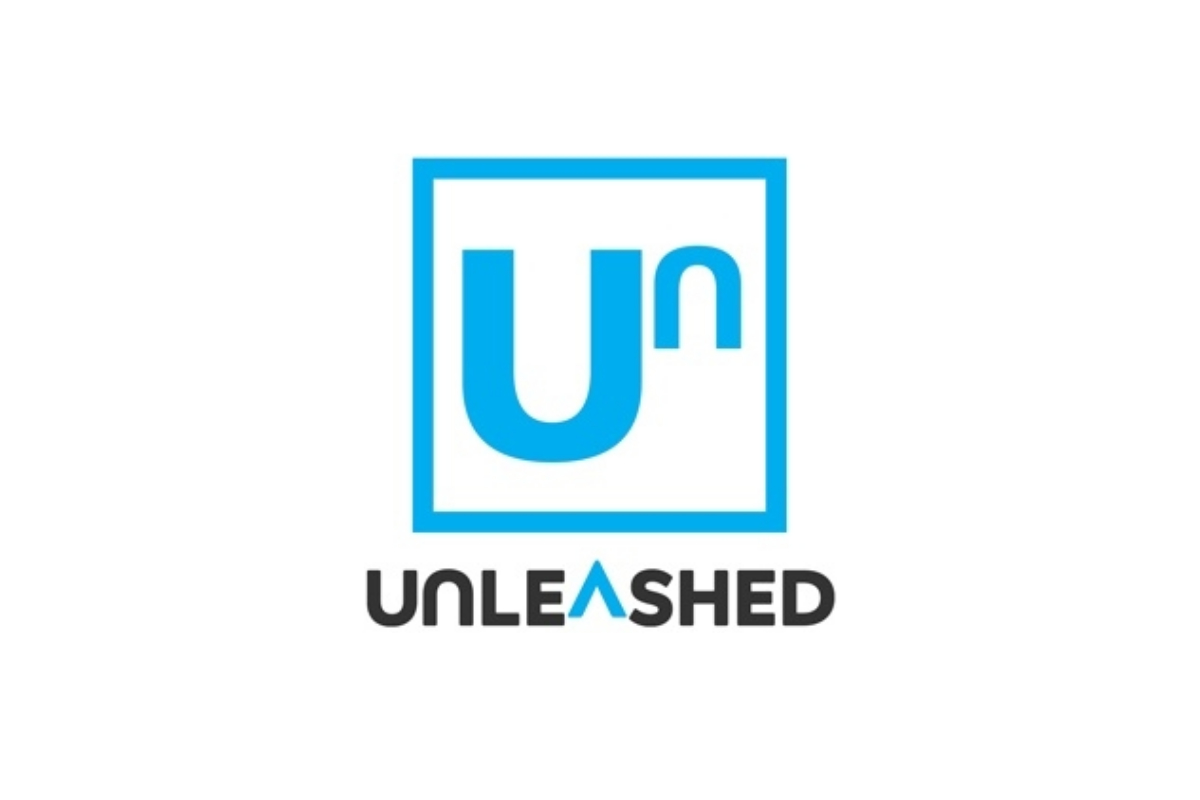 Reading Time:
2
minutes
Advertising agencies and blockchain have finally learned to tango with the launch of UNLSHD (Unleashed) – a new online platform and app supporting a full-service creative and consulting agency.
The brainchild of industry veterans Tom Eslinger, former Global Chief Digital Creative Director for Saatchi & Saatchi Worldwide and Glen Cameron, CEO of Pepe Burton Global, UNLSHD sets the new industry standard for creativity and transparency in a business more traditionally associated with smoke & mirrors & creative billing.
"This is not for everyone, but it is for those who believe that advertising can be done better, faster, and happier" said Eslinger.
"For a supposedly creative industry we have been amazingly slow to find creative new ways of doing business. It's the same old model, squeezing out lesser results, and more often than not the most creative thing an agency produces is the invoice.
"We're shaking things up. Clients will decide if they share our vision of the future" said Eslinger.
"Blockchain is a huge and democratic force for good in our world, and we're the first to embrace it from the creative agency side, integrating it into our platform and underpinning the way we do business.
It's all about giving clients full transparency.
Clients want to work closely with the top people, get great, powerful ideas at a fair price, reduce their stress and know where their time and money are going in the process. That's how we've designed our business."
Following a successful seed round UNLSHD started trading in July 2019 and already work with a diverse portfolio of FinTech, blockchain and so called "traditional" clients, all keen to be part of another ground-breaking innovation – the world's first IVO (Initial Voucher Offering).
Unlike a traditional ICO, UNLSHD offer a value-backed crypto-token in the form of a voucher which gives holders service hours provided by the agency's world-class talent pool via its online platform and mobile apps. It can also be treated as a stand-alone tradeable currency.
Eslinger continues: "Buying and using KIBL gives start-ups & SMEs access to some of the very best creative, consulting and production which they otherwise wouldn't be able to find or afford."
UNLSHD is putting the client first, giving them total control and transparency over budgets and burn, the creative process and everything in between. Savings in cost, stress and time are considerable.
Ludena Protocol Partners with Theta Network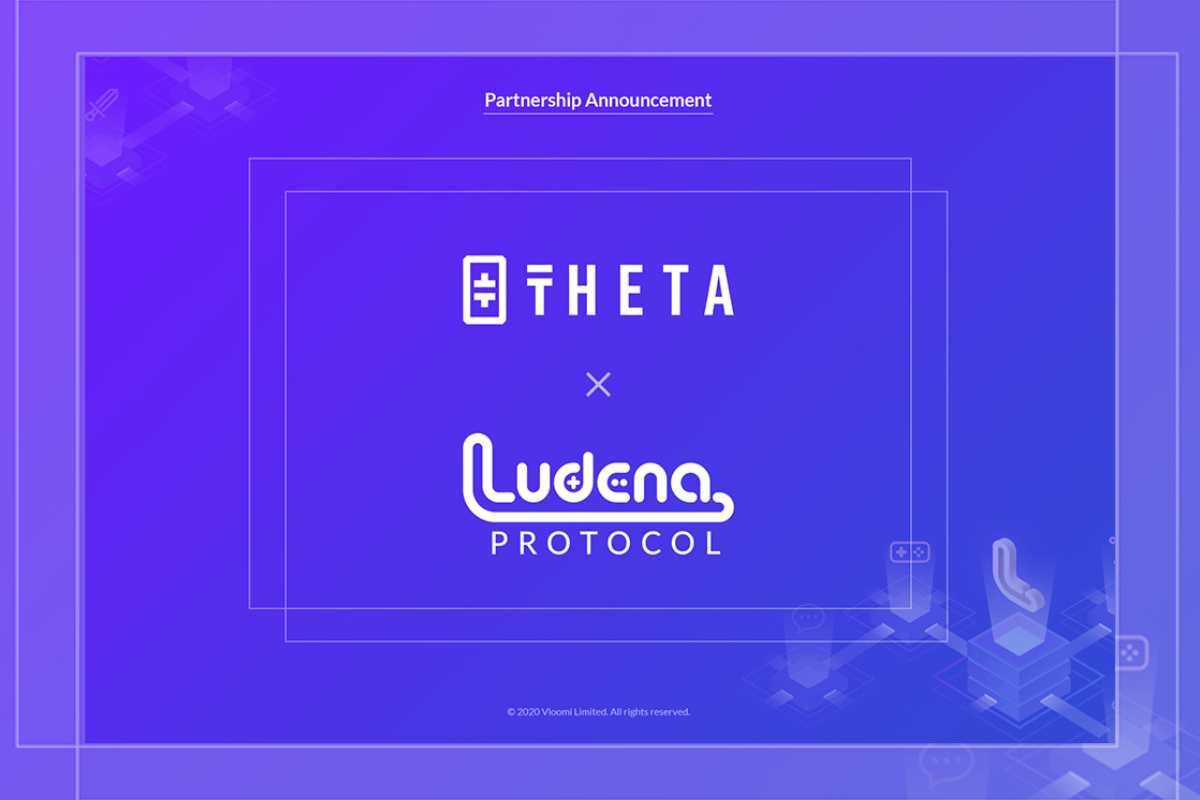 Reading Time:
2
minutes
South Korean gaming social platform Ludena Protocol has entered into a strategic partnership with Theta Network, the blockchain-based content delivery platform that enables high-bandwidth content delivery using decentralised technology.
As part of the deal, the Ludena Protocol Dapp, GameTalkTalk will integrate the Theta protocol into its gaming-centric social platform that rewards users for gaming-related activities. Theta Network will bring its high-quality esports, gaming and blockchain content to the 3 million+ GameTalkTalk users. Users will earn rewards with the TFUEL token for watching and sharing their bandwidth and videos with other network users and engaging with the content. This partnership will mark the first launch of Theta Live Mobile Embed for Android apps in Korea.
"GameTalkTalk is an ideal partner to launch our Theta Live Mobile Embed product powered by the Theta Network, allowing viewers to relay esports and game streams to their peers and earn Theta token rewards, TFUEL, just for watching and sharing their bandwidth resources. In just a couple of months after announcing Theta Live Embed, it is now live on more than dozens of partner sites globally and we are excited to branch out to Korea for the first time and to onboard local content," Mitch Liu, CEO of Theta Labs, said.
Theta Labs will also be supporting Ludena Protocol's global expansion plan through marketing cooperation, while offering GameTalkTalk users an influx of gaming content and added platform rewards. Also, Theta Labs has agreed to provide an exclusive GameTalkTalk channel on Theta TV, which will feature Ludena Protocol's in-house content, which will be broadcasted to the Theta community, which boasts 5 million+ users.
"We hope that the cooperation between Theta Labs, which showcases an excellent model of disruptive blockchain-based service, and the Ludena Protocol Foundation, which seeks to create an innovative global gaming ecosystem through a gaming social platform, will lead to achievements that are long remembered in the blockchain gaming market," Joshua Kim, CEO of Ludena Protocol, said.
Digix partners with Axie Infinity to bring real gold in-game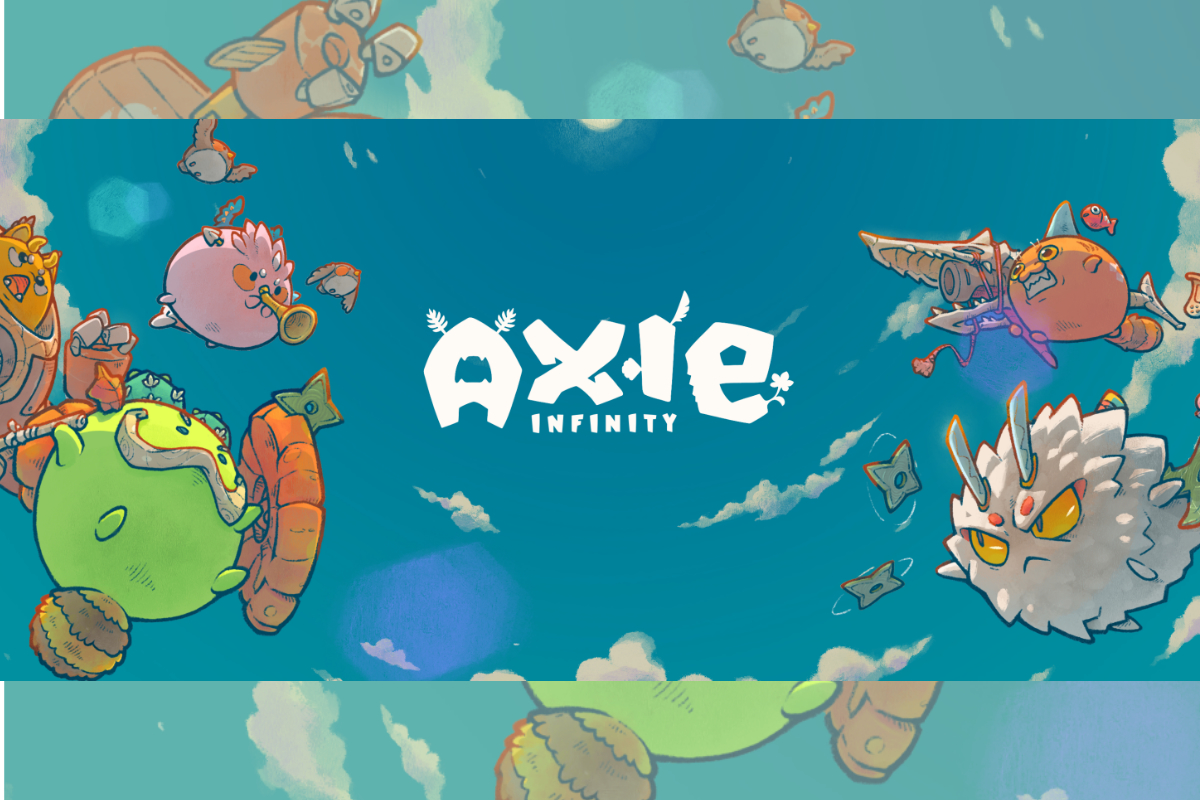 Reading Time:
2
minutes
First of its kind partnership will enable players to receive in-game gold through Axie-DGX tokens that will be redeemable for physical, investment grade gold
Digix, creator of the world's first asset-backed digital gold token, has today announced a partnership with Axie Infinity, a game built on Ethereum that enables players to collect, raise and battle fantasy creatures. This partnership will enable Axie Infinity players to receive in-game tokens that are backed and redeemable for physical, investment-grade gold.
In an industry first, real gold rewards will be offered as an in-game currency via Axie-DGX tokens which can be exchanged for Digix's native token, DGX— where 1 DGX is equivalent to 100,000 Axie-DGX. Axie Infinity is a digital pet community that lets players battle, collect, trade and raise Axis, where players can power-up these fantasy creatures through minigames, quests, contests, and special in-game events. Powered by Ethereum, the Axie Infinity marketplace is transparent, liquid, and secure, enabling players to have complete ownership of their Axies and the ability to trade and sell them in a secure manner.
Shaun Djie, COO and Co-Founder of Digix said: "This collaboration with Axie Infinity is not only a major milestone for Digix—but for the growth of digital gold, highlighting its benefits across a range of industries including gaming. By providing an in-game currency that is backed by gold, a time-tested, safe haven asset—we are remaining true to our vision of democratising access to gold and further showcasing the innovative use cases for digital gold."
Starting from 20 July 2020 10 AM EST to 2 August 2020 10 AM EST, Axie Infinity players will have the chance to earn Axie-DGX tokens as they compete in this seasonal event. Axie-DGX tokens will be rewarded as a random in-game drop with a total prize pool of US $1500 Axie-DGX tokens.
Aleksander Leonard Larsen, COO and Co-Founder of Axie Infinity said: "This initiative elevates the play-to-earn narrative to new heights. For the first time, players can earn real gold by simply playing a game. User-focused experiments that benefit and reward users are key to furthering the adoption of blockchain technology."
As part of this campaign, Bullionix will also craft limited edition 3D collectibles in the form of Axie-themed non-fungible tokens (NFTs) that are backed by Digix's investment grade gold. Each Bullionix collectible has 0.25 DGX staked on-chain that belongs to the holder of the NFT. A 0.1 DGX minting fee is settled in the same transaction. These commemorative pieces are available to mint exclusively from 20th July until 9th August. Each NFT can then be interacted with in the Bullionix dapp, gifted or even resold on NFT marketplaces. Axie Infinity users are able to access their dashboard to transfer Axie-DGX into their personal wallet with the option to mint these limited edition collectibles.
Intralot's Bill Keleris Wins First Place At Bloomen Blockchain Hackathon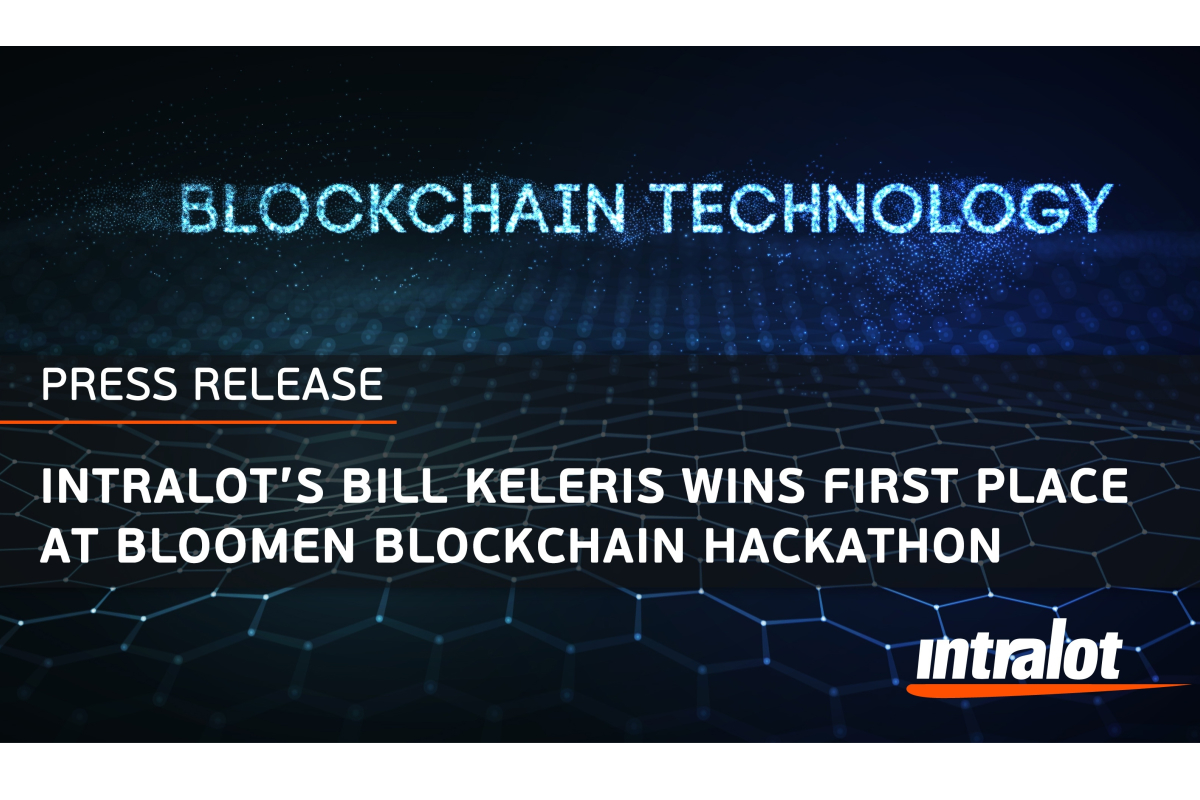 Reading Time:
< 1
minute
INTRALOT is proud to announce that our own Bill Keleris, Automation Test Engineer, is the winner of Bloomen Blockchain Hackathon, an international project that is co-funded by the European Union's Horizon 2020 program and coordinated by a consortium of leading companies. The project explores how Blockchain technology could be used for better management of digital media assets and the global competition took place as a digital event during the Bloomen week on May 28-29, 2020.
INTRALOT Group CEO, Dr. Chris Dimitriadis commented: "I would like to congratulate Bill, a distinguished member of INTRALOT's professional engineers, for his great achievement to build a novel decentralized application. Leveraging the bleeding edge technology of Blockchain, lottery and gaming industry will be introduced to new business and operating models that can accelerate their digital-led transformation."
"I would like to thank all contributors of this great event for giving me this remarkable opportunity and made it such a wonderful experience," said Bill Keleris. "I always wanted to create a social platform with music content which will be free, easy to use, and accessible by everyone based on Blockchain technologies and the Bloomen Hackathon was the right event. I am proud to be a member of INTRALOT family, a dynamic company that leads the gaming intelligence with innovation, integrity, and inspiration".
The challenge for the participants was to create an application exploiting new technological, social, and economic approaches that have been introduced in the era of Blockchain. Bill has presented "Music.Book", a concept of a music community, based on Blockchain technology. The core idea is that of a direct connection between fans and musicians in a transparent and safe digital Blockchain environment, where fans can support their preferred artist using cryptocurrency.