FSB appoints new Chief Financial Officer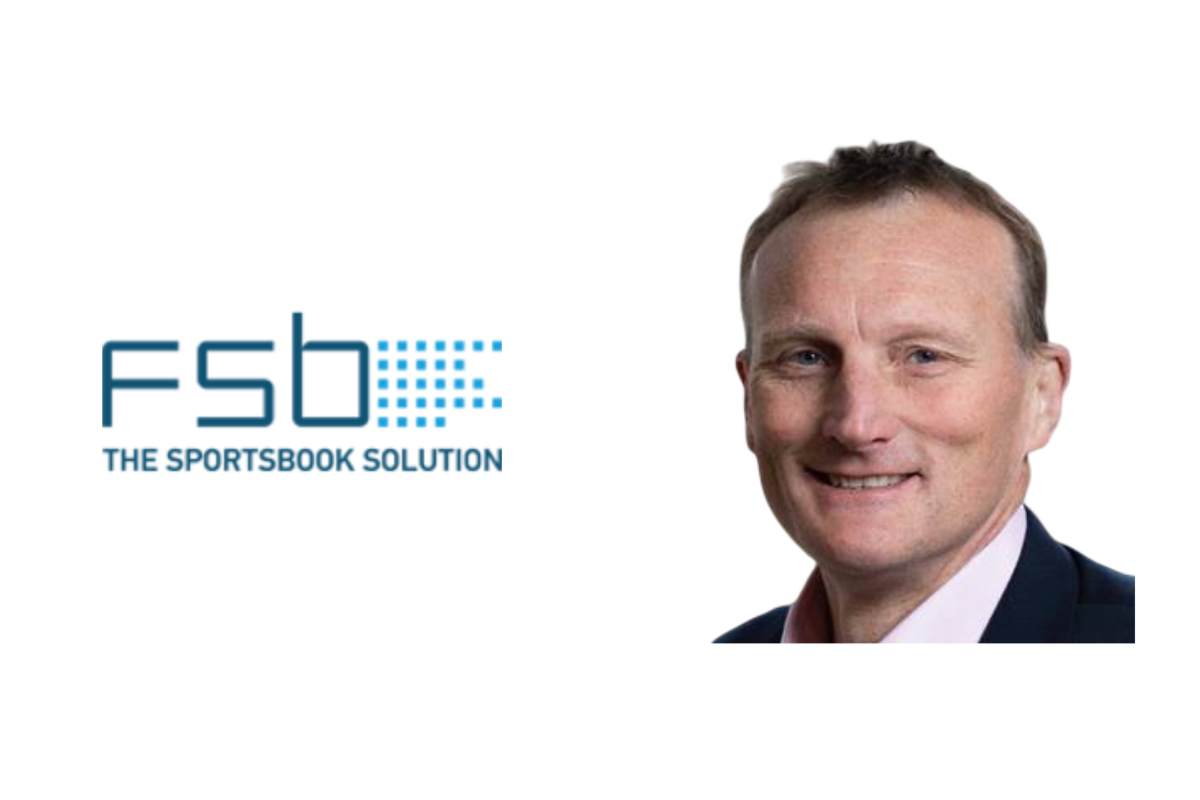 Reading Time:
2
minutes
Award-winning platform provider recruits veteran industry CFO Andrew Bowen
Award-winning platform provider FSB has appointed Andrew Bowen (ACA) to the role of Chief Financial Officer, as it bids to extend its scope and influence across the industry.
Bowen arrives at FSB with a proven track record at CFO, having developed a wealth of senior-level experience in corporate and operational finance across the gaming, tech and payments sectors. Some of his roles in the gambling arena include a formative stint at Ladbrokes, where Bowen rose through the ranks to become Finance Director of the eGaming Division – and it was in this capacity that he supported the company's successful launch online.
From there, Bowen went on to a similar C-level success at world-class gaming industry provider, Scientific Games, where he took the reins as Finance Director for the Gaming Division in 2013. Here, he helped build the brand's reputation in global gaming markets, supporting strategic partnerships and core alliances, alongside effective integration of recent acquisitions.
Now Bowen brings these skills to bear at the most scalable, flexible and efficient sports betting and gaming platform in the market today. Appropriately, Bowen's recent experience at a number of gambling industry suppliers (including game developers, B2C operators and technology innovators) puts FSB in assured hands as it looks to broaden its footprint into emerging territories, having secured significant working capital from Toronto-based private equity firm Clairvest earlier this summer.
Bowen said: "I've always premised my business relationships on the ability to add value. Working with FSB, I've not only found a flexible, best-in-breed platform that can speak to the different sides of the gaming industry but also a strong, experienced team that are client-focused and eager to tailor their offering to make it work for their partners.
"FSB has cut its teeth in the UK's ultra-competitive sports betting domain, raising the tech bar with numerous tier-one platform awards, despite being a smaller company. That really grabbed my attention. Specifically, the team's combined ability to leverage leading software infrastructure as a progressive business model for the modern gaming era, while also managing to invest in front end and the next generation of retail products, spoke to my experience and enthusiasms for the future of the sector."
David McDowell, CEO at FSB, added: "We're thrilled that Andy is joining the FSB team. His industry experience and contacts are second to none. We feel sure he'll be a true asset to both FSB and all our clients, as we look to grow beyond our initial domestic horizons. FSB's flexibility, scalability and product range will see us consistently win business, even in the hotly contested U.S. market.
"Unlike so many companies in the space, FSB have never worked in black markets, always focussing on regulated territories. I know that was hugely important for Andy, underscoring his CV for probity and compliance as a top-notch CFO. Ultimately, this responsible approach should set us apart for our partners. We already offer the best B2B services backed up with the best technology and we are attracting the best talent possible. So, whether you're an established operator or a bricks-and-mortar business making your first move into sports betting or online gaming, FSB can help."
FSB's proprietary gaming platform also includes over 3000 casino games, virtual sports and lottery solutions from the industry's leading suppliers and is delivered as a fully-managed service, together with powerful CMS and CRM tools to deliver the best possible customer experience.
FBM donates ₱20M to the fight against Covid-19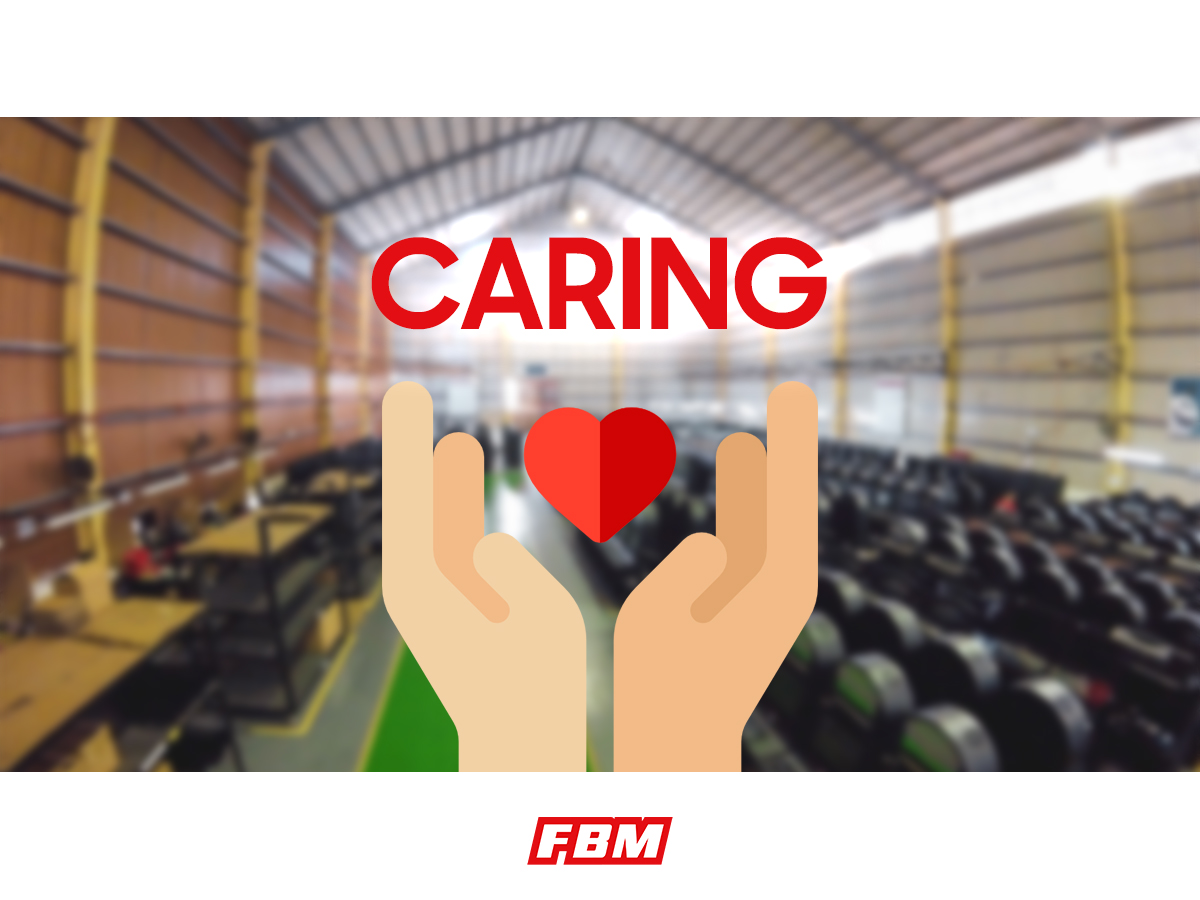 Reading Time:
2
minutes
FBM is deeply committed to the fight against COVID-19. After taking all the security measures necessary to ensure the safety of its workers, clients and stakeholders, the brand decided to take direct action in this cause against the pandemic, by donating 20 million Philippine pesos. The donation to the Philippine General Hospital, National Kidney and Transplant Institute, Lung Center of the Philippines and Research Institute for Tropical Medicine was coordinated by the PAGCOR – Philippines Amusement and Gaming Corporation and will allow these hospitals to buy medical equipment useful to help the Philippines fight the virus.
More than reacting to the effects of the virus, FBM management is working to anticipate challenges and provide quick answers to the circumstances dictated by the context. The brand is concerned with the evolution of COVID-19 and, when facing the first signs, activated hygiene and health measures to the highest level following the World Health Organization recommendations. The home office was also applied to all the professionals that can perform their role remotely.
FBM is part of the gaming industry since 2001 and is aware of its role and impact as a global gaming brand with responsibility for the well-being and safety of hundreds of families. That´s the reason why FBM´s management decided to take further actions and have an active role in the community by helping hospitals with a solid investment in equipment.
The Philippine Amusement and Gaming Corporation received a letter from FBM expressing the brand´s concerns about this pandemic and then coordinated the distribution of the funds to the four hospitals referred.
"Caring is one of our main values as a brand and we take it very seriously when it comes to our people, our clients and our games. We could not step aside from this cause. The Philippines means so much to FBM as a nation that we could not ignore its people when they need us the most", mentions Rui Francisco, founder of FBM.
Rui Francisco also explains the focus of this action. "We chose the hospitals to make our impact in the community because we know that their professionals are some of the heroes in this daily battle against the virus and they must be properly equipped to take care of us". The FBM founder continues with a message to the brand´s team:" I also had the opportunity to send a direct message to all of our workers, but I want to make a public note to recognize and thank them for the commitment and collaboration revealed in this challenging moment".
FBM has a legacy of 19 years in the gaming industry. After conquering the leadership of the video bingo market, FBM focused its expansion campaign on Europe and Central America. The brand has now a rich portfolio of landbased and online titles that include the following game types: video bingos, spin reel games, table games and video poker.
ECA Appoints Hermann Pamminger as its Secretary General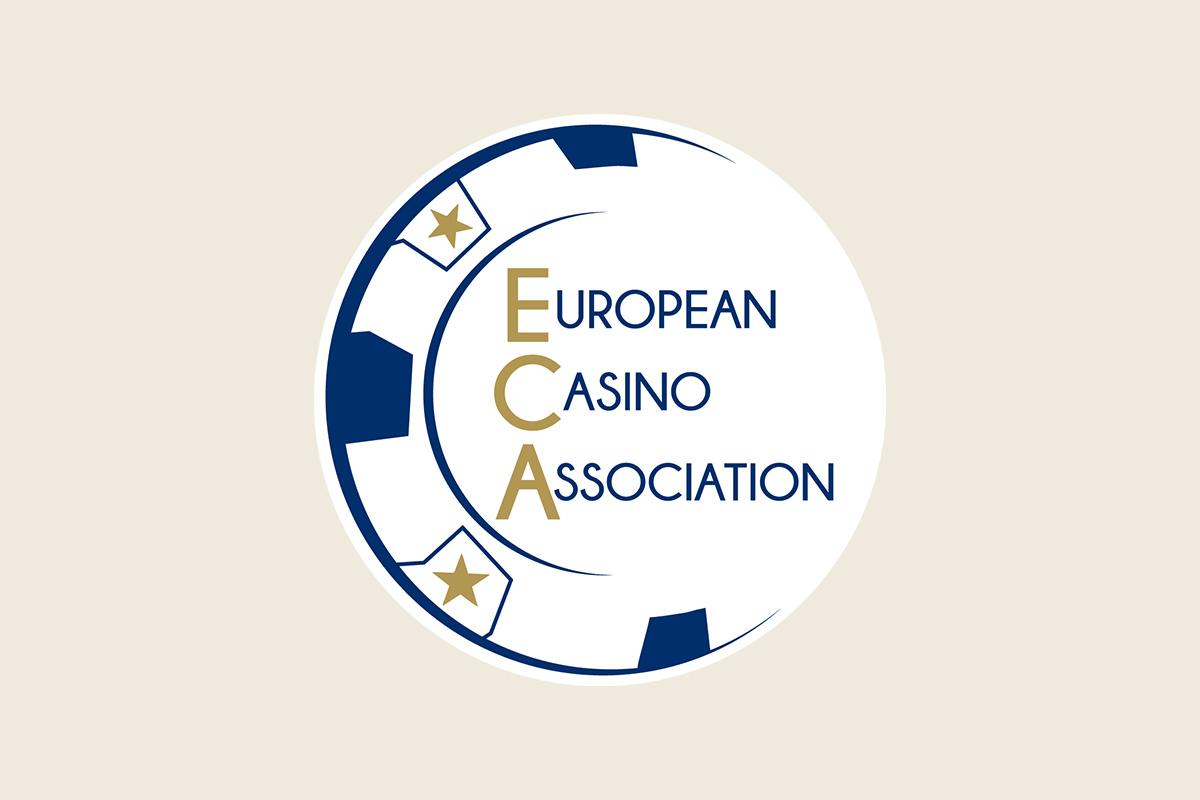 Reading Time:
< 1
minute
European Casino Association (ECA) has appointed industry veteran Hermann Pamminger as its Secretary General with immediate effect.
"We are confident that Hermann's many years of experience in the international gambling industry will be an asset for the ECA, especially in these difficult times. Hermann is well known in the industry, has been PR Coordinator and a Senior Advisor to the ECA for many years and knows the legal and regulatory opportunities as well as challenges of our business inside out," ECA Chairman Per Jaldung said.
Jaldung also took the opportunity to thank Veronika Tisold from the European Affairs Consulting Group (EACON), who is going on maternity leave from her position at EACON, a contractor to the ECA, and thus also stepping down from her role as Executive Director of the ECA.
"On behalf of all ECA members, I would like to thank Veronika for her efforts in maintaining a strong, active and independent ECA and wish her and her family all the best for the future," Jaldung said.
Kindred Group update on the initial impact of COVID-19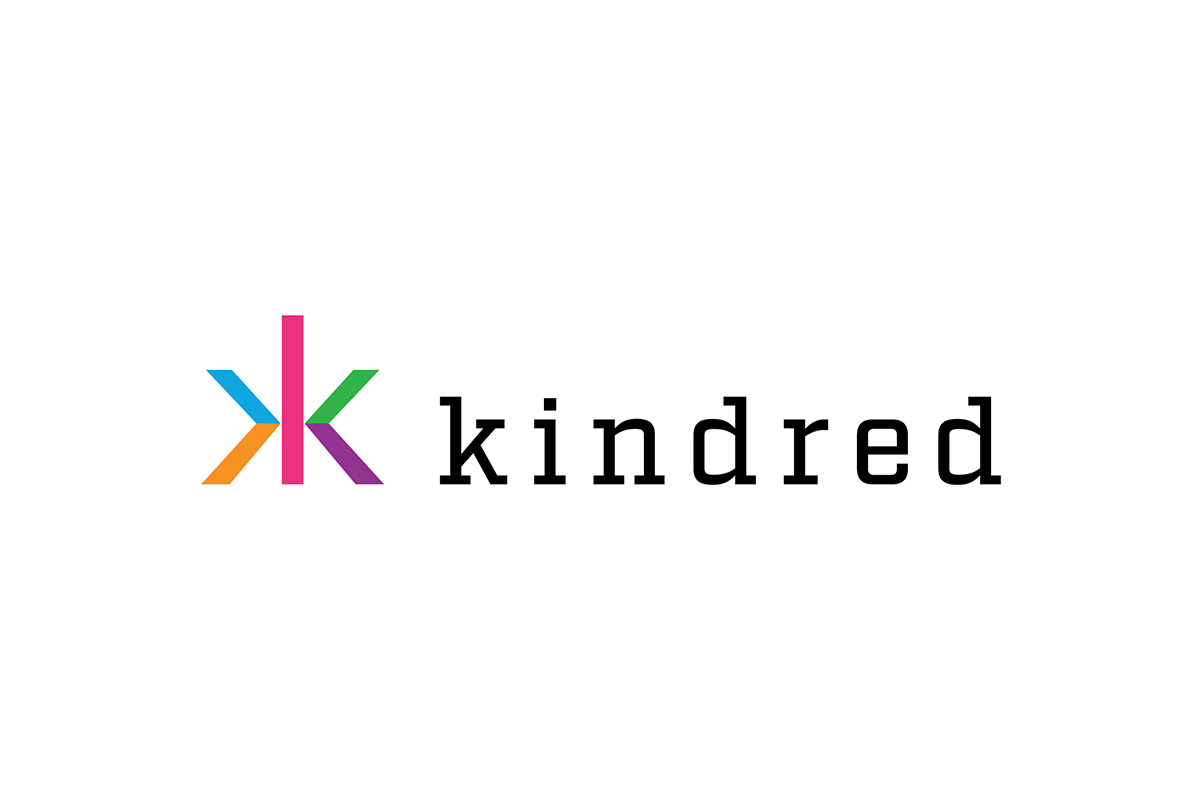 Reading Time:
3
minutes
In light of the exceptional circumstances caused by COVID-19, Kindred is providing the following updates.
Trading update
Kindred has had a good start to the year with gross winning revenue for the first quarter of 2020 estimated to be in the range of GBP 247-252 million (Q1-2019: GBP 224.4 million) unaudited. The gross winning revenue was positively impacted by strong sports betting margins in the period up the disruption of sports in the middle of March 2020. Despite this, the margin before free bets was 12.2 per cent for the quarter, compared to 9.7 per cent in the first quarter of 2019.
The full impact of cancelled sports events was largely effective from 16 March 2020, which resulted in lower sports book turnover, however partially compensated by solid growth in revenues from other products. As a very short-term indication, during the period 16 March to 31 March 2020, the daily average gross winnings revenue was GBP 2.2 million, which was 10 per cent lower than the average for the full year in 2019 (11 per cent in constant currency).
Update on dividend for 2019
Kindred has a good financial position with strong liquidity and low leverage. However, due to the uncertainty caused by COVID-19 and to ensure that Kindred is well capitalized for future investment opportunities, the Board has decided to change the previously communicated proposal on the 2019 dividend and will recommend to the AGM that no dividend is paid.
Operational update
Kindred has taken steps to protect employees and to ensure continuity of operations by adjusting ways of working so that, wherever possible, employees work from home. As a modern technology-based company, this has been achieved with minimum disruption to the business. Kindred is also working closely with all its partners to continue to provide an attractive sports and racing offer where possible and to be ready for normalized levels of sport activity.
Henrik Tjärnström, CEO, comments:
"We expect the impact of the coronavirus on our business to be temporary, with sports activities gradually resuming during or after the summer. In order to reduce the earnings impact of temporarily lower sports revenues, we will adapt our cost base through reduced levels of marketing spend, lower operating costs and delaying certain investments.
While the current situation presents several challenges, I remain very positive about Kindred's future outlook. Kindred will continue to benefit from a wide geographical reach and a broad product mix as well as a business model which has been resilient during previous times of economic downturns. I also believe that the social and behavioural changes that are already happening will accelerate the migration from offline to online, which will benefit digital operators like Kindred. Our focus on player safety and care for our customers will naturally continue with the same dedication."
Quarterly Results Presentations
Kindred will publish results for the first quarter on 24 April 2020. The results presentation and Q&A session will be available through webcast as usual. The previously planned physical meeting at Regeringsgatan 25 in Stockholm will not take place. The arrangements for the results announcements for subsequent quarters will depend on the relevant advice from public authorities.
About Kindred Group:
Kindred Group is one of the world's leading online gambling operators with business across Europe and Australia, offering over 26 million customers across 11 brands a great form of entertainment in a safe, fair and sustainable environment. The company, which employs about 1,600 people, is listed on Nasdaq Stockholm Large Cap and is a founding member of the European Gaming and Betting Association (EGBA) and founding member of IBIA (International Betting Integrity Association). Kindred Group is audited and certified by eCOGRA for compliance with the 2014 EU Recommendation on Consumer Protection and Responsible Gambling (2014/478/EU).