EveryMatrix expands product portfolio with remote gaming server solution RGS Matrix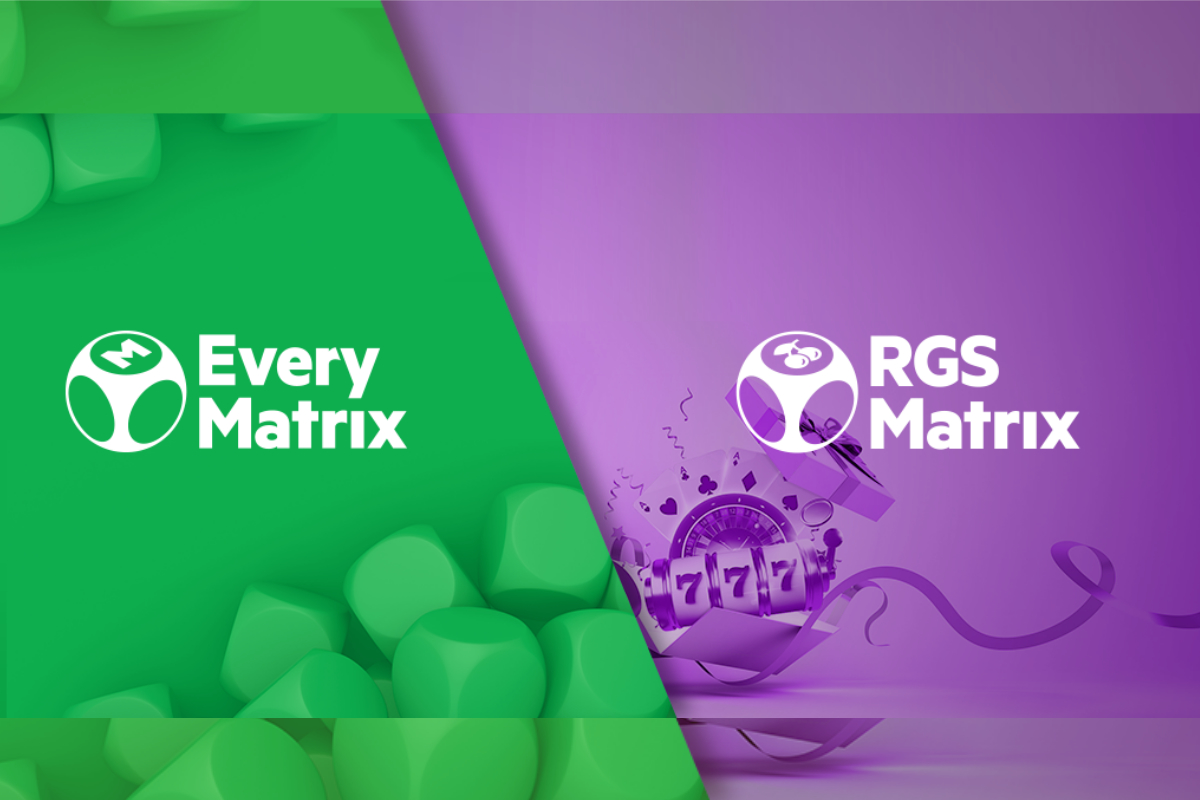 Reading Time:
2
minutes
EveryMatrix is thrilled to announce the launch of RGS Matrix, the company's sixth iGaming standalone solution. RGS Matrix is an "out of the box" remote gaming server which aims to offer excellent player experiences, consistent deployment, and quicker content integration.
The new product will be managed by Mathias Larsson, Managing Director at Spearhead Studios, EveryMatrix's recently launched gaming development studio. RGS Matrix powers slots, table games, and instant wins, and is currently certified for Malta, UK, Latvia, Lithuania, Estonia, Sweden, Spain and Denmark.
With a modular platform architecture, the solution was designed to handle the traffic expected by Tier-1 iGaming operators and is continuously monitored by an experienced infrastructure team to provide optimal performance and security. RGS Matrix allows new games to be released with zero downtime and with no impact on existing deployment.
Ebbe Groes, Group Chief Executive Officer & Co-founder, said: "EveryMatrix aims to offer 360° iGaming solutions to casino operators, and by enriching the offering with our own RGS Server, right after we've launched into gaming development with Spearhead Studios, we aim to prove our partners that we're up for the task of helping them build their casino operations from scratch in their desired target territories.
"RGS Matrix brings more than game development and deployment. The studios launching on our server will have a number of benefits, which include obtaining certifications in many countries, using our advanced gaming building framework to create spectacular new content or even add key features required by large operators, especially related to responsible gambling. Distribution as always is key, and I'm happy to announce that we have several deals in the pipeline already. RGS Matrix is for all, not just for EveryMatrix casino clients!"
Mathias Larsson, Managing Director at Spearhead Studios, commented: "RGS Matrix's objective is to connect creative game developers with casino operators looking to enhance their content offering with new and original titles. EveryMatrix's operators can leverage the content kept on the RGS to attract and retain players from all over the world while the gaming studios based here can find new distribution opportunities. I believe this will be a winning formula, and we are positive that RGS Matrix will soon become a very popular choice in the industry thanks to its vast capabilities."

EveryMatrix acquires sports betting provider Leapbit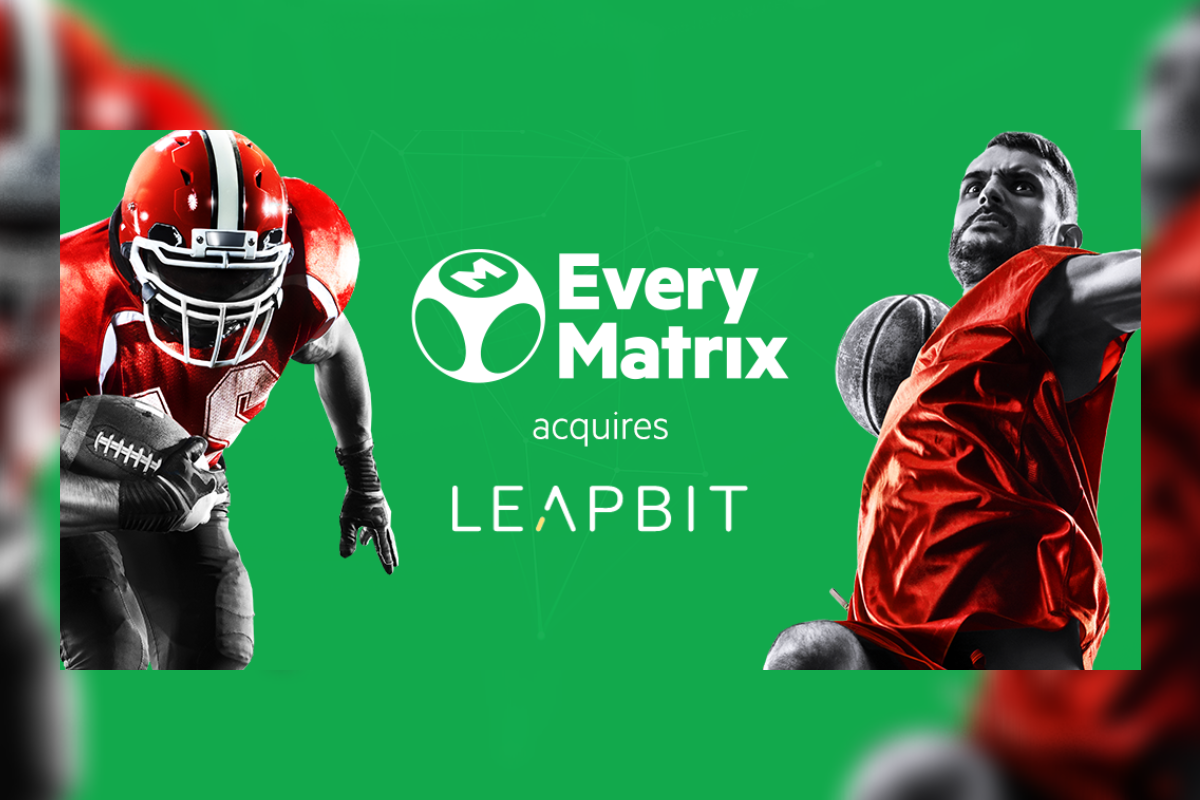 Reading Time:
2
minutes
B2B iGaming technology provider EveryMatrix has finalised the acquisition of sports betting developer Leapbit. The merger will strengthen the Group's sports betting product OddsMatrix with an advanced and proven retail offering.
Through the new acquisition, EveryMatrix will elevate its online-first OddsMatrix platform to a true omnichannel iGaming solution. OddsMatrix will integrate Leapbit's comprehensive retail-focused software solution and other products such as virtual horse racing and lottery games.
LEAPBIT AND ODDSMATRIX SYNERGIES
Founded in 2018, Leapbit is a B2B sports betting supplier with extensive market knowledge and a highly-skilled technical team. Its core team has previously been with Romanian-leading bookmaker Superbet, including two of the company's founders.
Leapbit has developed its in-house retail and sportsbook solutions, virtual horse racing, and lottery products while also producing bespoke software for Tier 1 bookmakers targeting Central and Eastern Europe.
The new merger will expand OddsMatrix's ecosystem with a mature retail product, allowing the Group to increase its customer base with a new segment of clients looking for a feature-rich and complex product that can support both retail and online operations in regulated markets.
Ebbe Groes, Group CEO of EveryMatrix, says: "OddsMatrix is one of the company's three pillars and is growing at a tremendous rate already. Retail is a big component of any comprehensive sports betting suite, and by integrating Leapbit's technology, we can take OddsMatrix to new levels of complexity.
"We've been impressed by Leapbit's technology and expert team, and we're looking forward to growing OddsMatrix together by greatly expanding our addressable market."
TEAM INTEGRATION & NEW ZAGREB OFFICE
Leapbit's development team will be merged with OddsMatrix's existing organisation and continue to deliver software from their current base in Zagreb, Croatia. To further consolidate the merger of the two entities, Leapbit's Leadership Team will oversee the transition.
Božo Kekez, Co-Founder & CEO of Leapbit, comments: "We're delighted to be signing with EveryMatrix. The past four years with Leapbit have been more fruitful than expected; we've done a lot of work in a short time frame and couldn't be prouder of this outcome. The team is eager to re-join a bigger company and work from the inside to push the boundaries of innovation within the sports betting software space."
Growing at an accelerated rate, OddsMatrix has reached the milestone of a monthly average of EUR 100 million in total placed bets in Q4 of 2021. With a comprehensive roadmap for 2022, OddsMatrix is set to expand its capabilities and continue to offer in-demand features for its sports partners and clients.
EveryMatrix reveals strong start to 2022 with growth across all business segments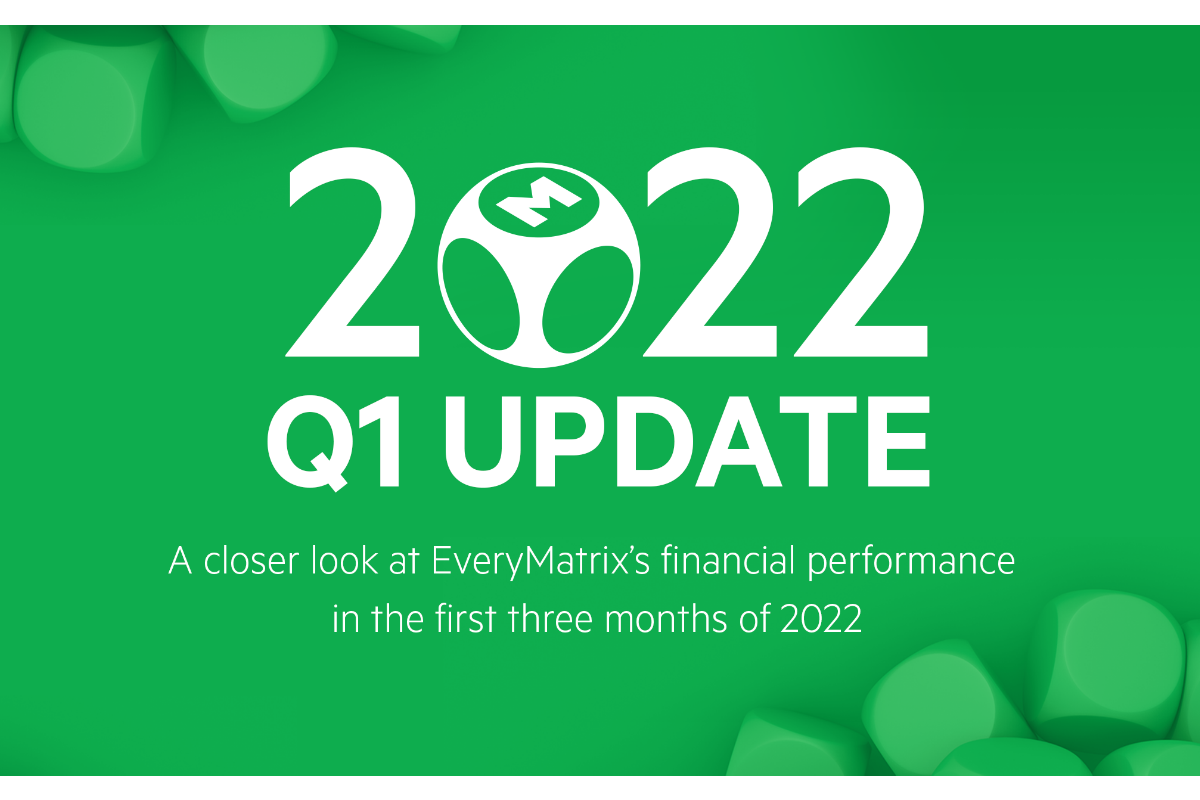 Reading Time:
2
minutes
B2B iGaming technology provider EveryMatrix reveals strong results for Q1 of 2022.
EveryMatrix's Q1 update shows Gross Profit growth across all business segments (Casino, Sports, and Platform), a strong cash position and sustained business momentum. The Group has reinvested the positive cash flow in its in-house game studios and expansion into the U.S. market, both set to support the Company's future growth.
CONTINUED GROSS PROFIT GROWTH
Gross Profit (Gross Revenue less direct costs to game suppliers) increased by 14% Y/Y in Q1 2021 to €13.9 million (12.3) with a 4-year CAGR of 35%. Gross Profit was driven by substantial growth around the world and the stabilisation of German revenues after the regulatory changes there.
EBITDA is down by 14% to €4.8 million (5.6) versus a strong comparative in the first quarter of last year. €4.8 million is on par with the 2021 average. The Company has continued to invest in its game studios (Spearhead Studios, Armadillo Studios and SlotMatrix RGS) and the U.S. market during the period.
The EBITDA/Gross Profit margin was 35% (46%), which is at the same level as the EBITDA/Gross Profit margin for the full year 2021. The margin was affected by the increase in the Group's headcount from 553 at the end of Q1 2021 to 669 at the end of Q1 2022, and costs associated with the game studios and U.S. investments.
Net Cash grew from €5.9 million in Q1 2021 to €11.1 million in Q1 2022. The Company is reinvesting positive cash flow into future growth and remains debt-free.
Ebbe Groes, Group CEO of EveryMatrix, says: "We have started the year with a strong financial performance across all three business segments, driven by our well-balanced and innovative product offering and broad client base. We saw a record number of new client wins in the quarter with 40 deals signed across all products.
"We continue to invest organically for our next level of growth, mainly in our game studios and the North American markets. On top of the organic investments, we are also looking at M&A opportunities."
KEY MILESTONES IN Q1
Six new Tier 1 clients were added in Q1 across the U.S., Africa, Asia, and Europe.
The newly launched SlotMatrix, the pure B2B casino content aggregator, is off to a good start, with 13 clients signed already in Q1.
The casino gamification solution JackpotEngine was launched ahead of ICE 2022.
A B2B gaming license was granted in West Virginia, and applications were filed in additional states.
New features were added to the Company's sportsbook OddsMatrix, including BetBuilder for American football and coverage of three more Esports titles.
The Company initiated a determined welfare support programme for its Ukrainian staff.
"Throughout the events in Ukraine, our number one priority has been the health and safety of our colleagues, clients, and partners. We have managed our operations with minimal interruptions since Lviv is a development office and I am truly thankful for the aid from our employees and our wider ecosystem," comments Ebbe Groes.
SALES PIPELINE
EveryMatrix has a solid sales pipeline with promising opportunities across the globe.
"The strength of the EveryMatrix team, the number of active leads, client wins and launches, and new product features, together with our continued investments, both organically and through M&A, make me confident about our growth and financial performance in 2022 and beyond," concludes Ebbe Groes.
EveryMatrix signs patent license agreement with IGT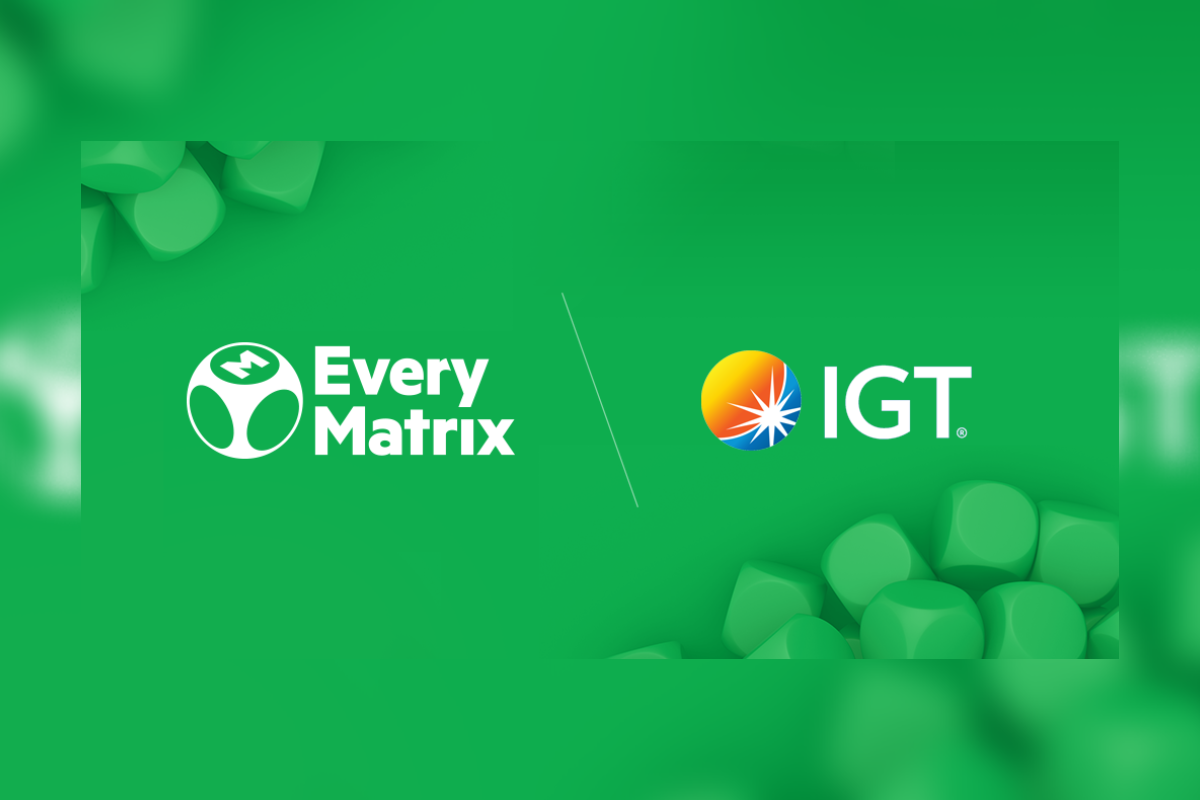 Reading Time:
< 1
minute
iGaming provider EveryMatrix has just signed a patent license agreement with IGT, holder of the largest slot game feature patents portfolio in North America.
This agreement will allow EveryMatrix to offer slots across North America that utilize patented game features within IGT's portfolio and others in IGT's game features patent licensing program, increasing EveryMatrix's reach and strengthening its position in the U.S. and beyond.
Erik Nyman, President EveryMatrix Americas, comments: "Signing a patent license agreement with IGT was an important milestone in our U.S expansion. Through this agreement, EveryMatrix will have access to IGT's game feature patents, allowing us to distribute our gaming content to partners across North America."
Stephen Calogero, VP and Deputy General Counsel, Global Gaming and Intellectual Property at IGT said: "We are pleased to add EveryMatrix as a member of the game features licensing program which has fostered unprecedented innovation for game mechanics across the industry."