New partnership will see Blueprint Gaming supply NetEnt games to players across the UK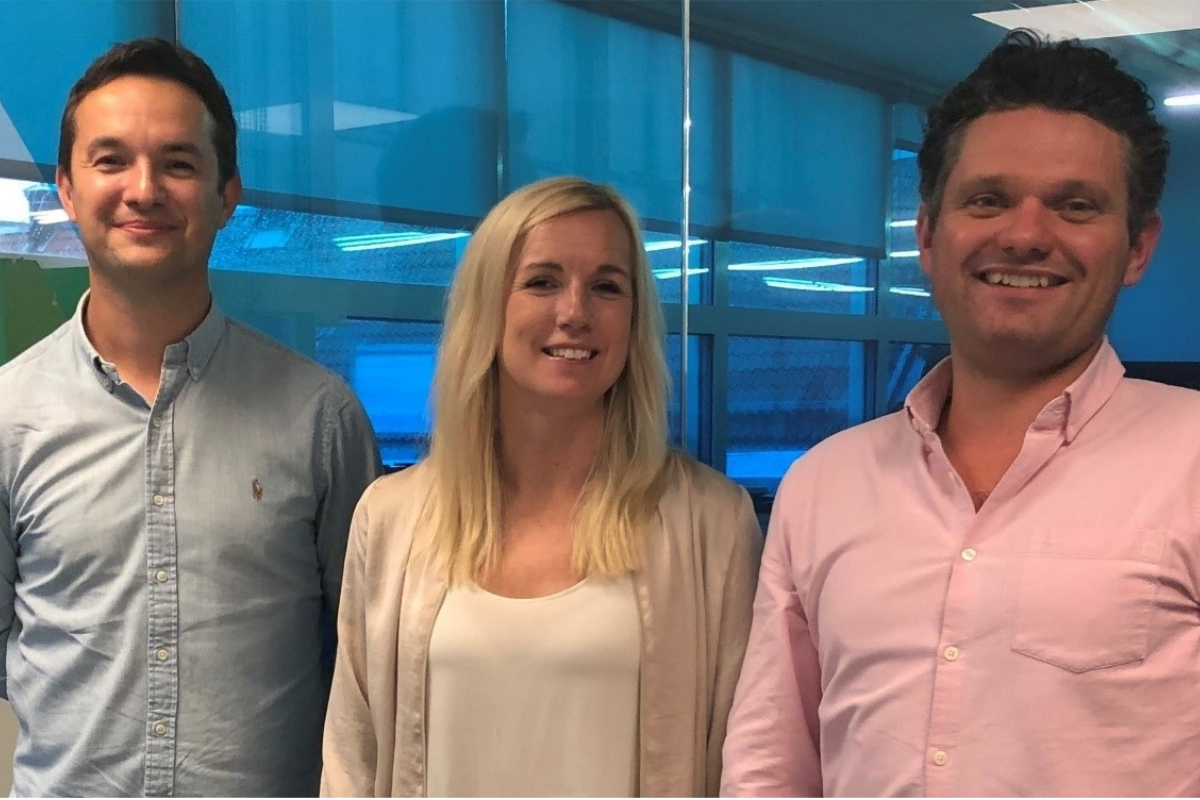 Reading Time:
< 1
minute
NetEnt games will be available in arcades, bingo halls, licensed betting offices and pubs in the first half of 2020.
NetEnt has entered an agreement with Blueprint, part of Gauselmann Group, that will further the UK footprint for NetEnt. The deal means that Blueprint will launch the NetEnt portfolio of exciting and innovating slots across its network of retail gaming machines in arcades, bingo halls, licensed betting offices and pubs across the UK.
The agreement is a long-term deal and the first games will be launched in the first half of 2020.
"This is a landmark deal for the NetEnt Group in our quest to build brand awareness and new revenue streams from new product verticals. Blueprint are the market leader in the UK, and we are delighted to expand our reach with them," says Andy Whitworth, Chief Strategy Officer at NetEnt.
"The ability to offer our customers and players content from NetEnt is an exciting opportunity and we are delighted to be working closely together on offering UK players a truly compelling variety of market leading content," says Matt Cole, Managing Director of Blueprint.
NetEnt: Year-end report 2019 and quarterly report October – December 2019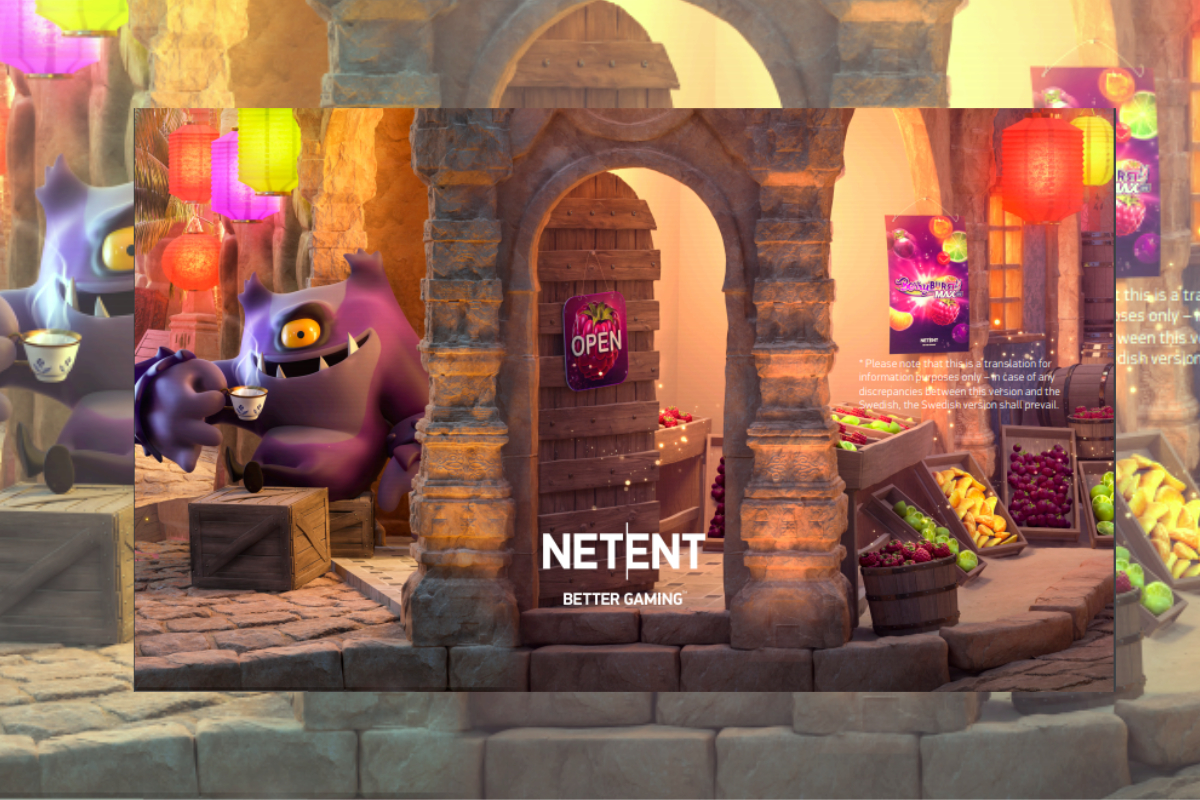 Reading Time:
4
minutes
Quote from Therese Hillman, Group CEO
"Since December, we have seen all-time highs in the number of players for our Live Casino, which supports our belief in growing revenues from this segment. Since the acquisition, Red Tiger has exceeded our expectations and now forms a vital part of our ongoing improvement efforts within the NetEnt Group. We see good conditions for NetEnt to deliver growth in 2020, supported by our combined game portfolio and Live Casino."
Fourth quarter 2019
Revenues for the fourth quarter amounted to 512 (465) SEKm
EBITDA of 261 (204) SEKm, corresponding to a margin of 51.0 (43.9)%
EBIT of 161 (146) SEKm, corresponding to a margin of 31.4 (31.4)%
Earnings after tax of 113 (137) SEKm. Earnings per share of SEK 0.47 (0.57) before and after dilution
Red Tiger contributed 96 SEKm to revenues and 70 SEKm to EBITDA
Full year 2019
Revenues for the full year amounted to 1,793 (1,782) SEKm
EBITDA of 855 (816) SEKm, corresponding to a margin of 47.7 (45.8)%
EBIT of 529 (601) SEKm, a margin of 29.5 (33.7)%
Earnings after tax of 429 (577) SEKm. Earnings per share of SEK 1.79 (2.40) before and after dilution
The results include SEK 59 million of acquisition-related transaction costs and amortization, and SEK 29 million of acquisition-related financing costs
Red Tiger was consolidated in September and contributed 126 SEKm to revenues and 93 SEKm to EBITDA
Proposed ordinary cash return to shareholders of SEK 1.00 (2.25) per share
Important events in the fourth quarter
NetEnt released 13 (6) slot games, of which Ozzy Osbourne was the most successful
Red Tiger released 9 (6) slot games, of which Dynamite Riches was the most successful
The platform service NetEnt Connect was introduced in December, with Red Tiger as first supplier
Within Live Casino, a new Auto-Roulette studio was launched
Growth through acquisition
Revenues for the last quarter of the year increased by 10.0 percent to the highest level ever, SEK 512 million (465 SEKm), of which SEK 96 million came from Red Tiger, which was acquired in September. Pro forma(1) in euro terms, our total revenues including Red Tiger decreased by 4.8 percent compared to the corresponding period of 2018. Growth was held back by continued weakness in mainly Sweden and Norway, while our revenues in the US continued to grow significantly. During the period January 1 to February 10, 2020, total gamewin proforma(1) in euro terms for the NetEnt Group including Red Tiger increased by 4.9 percent compared to the same period of the previous year.
Operating income and cash flow in the fourth quarter
Earnings before interest, tax, depreciation and amortization (EBITDA) amounted to SEK 261 (204) million in the quarter, of which SEK 70 million was contributed by Red Tiger. The EBITDA margin was 51.0 (43.9) percent. Red Tiger was acquired with the objective to create shareholder value through increased growth and profitability for the new group. The transaction was enabled by NetEnt's strong balance sheet, which went from a net cash to net debt position, and our long-term goal is to deliver enhanced shareholder returns with a balanced capital structure. Hence, the proposed cash return to shareholders for 2019 is SEK 1.00 (2.25) per share, which supports the company's cash flow generation and allows for debt to be reduced. This payout level is in line with the company's dividend policy.
High level of activity and deeper integration with Red Tiger
We released more games than ever in the fourth quarter – 13 (6) from NetEnt and 9 (6) from Red Tiger – and continued to sign deals with and launch customers at a high pace. In addition, the quarter was marked by deepening integration with Red Tiger to realize both revenue- and cost synergies. Red Tiger adds complementary competence to the NetEnt group and we are running a number of common projects at full speed to deliver a significantly enhanced customer offering and player experience. Our first combined game with jackpot mechanics, Piggy Riches, was released in January and has so far been the best release ever for Red Tiger. During 2020, we will be releasing several new jointly developed games. In December, we launched our content aggregation service, NetEnt Connect, with Red Tiger as the first supplier. In 2019, we reduced the number of employees at NetEnt (excluding Red Tiger) while at the same time we stepped up our game production and efforts to develop our Live Casino offering. We continue to focus on cost control and efficiency throughout the NetEnt Group and the integration of Red Tiger forms a vital part of this process.
All-time high in player numbers for Live Casino
We continue according to plan to improve our product and organization within Live Casino, and in December we launched a new Auto-Roulette studio. Feedback on the product enhancements made during 2019 has generally been positive and since December, we have seen all-time highs in player numbers for our Live Casino. We are now expanding the studio in Malta and will soon be offering physical tables to our customers for the first time, as an alternative to our tables with blue screen technology, which should contribute to increased revenues from Live Casino in 2020.
Future outlook
We recently unveiled a number of product news at the ICE exhibition in London, such as a new jackpot concept called Starburst Power Pots, as well as branded games in collaboration with Gordon Ramsay, Street Fighter and Fashion TV – again showing our commitment to creating a world-class player experience.
I would like to take this opportunity to extend my thanks to our employees, customers and shareholders for their support during 2019. Backed by our ongoing focus on efficiency and the acquisition of Red Tiger, we are entering the new year in a stronger position. Our global distribution and two strong brands give us the right basis to increase our market shares in online casino. We see good conditions for NetEnt to deliver growth in 2020, supported by our combined game portfolio and Live Casino.
(1) Comparable figures from the previous year include Red Tiger.
About NetEnt:
NetEnt AB (publ) is a global gaming company, providing premium gaming solutions to the world's most successful online casino operators. In addition to the company's NetEnt brand, our portfolio also includes Red Tiger Gaming. Since our start in 1996, we have been a true pioneer in driving the market with innovative games powered by a cutting-edge platform. NetEnt is committed to creating the future of gaming, is listed on Nasdaq Stockholm (NET–B) and employs around 1 100 people in Malta, Stockholm, Sofia, Kiev, Krakow, Gothenburg, Gibraltar, Isle of Man, London and New Jersey. For more information, please visit www.netent.com.
Scout Gaming enters into an agreement with NetEnt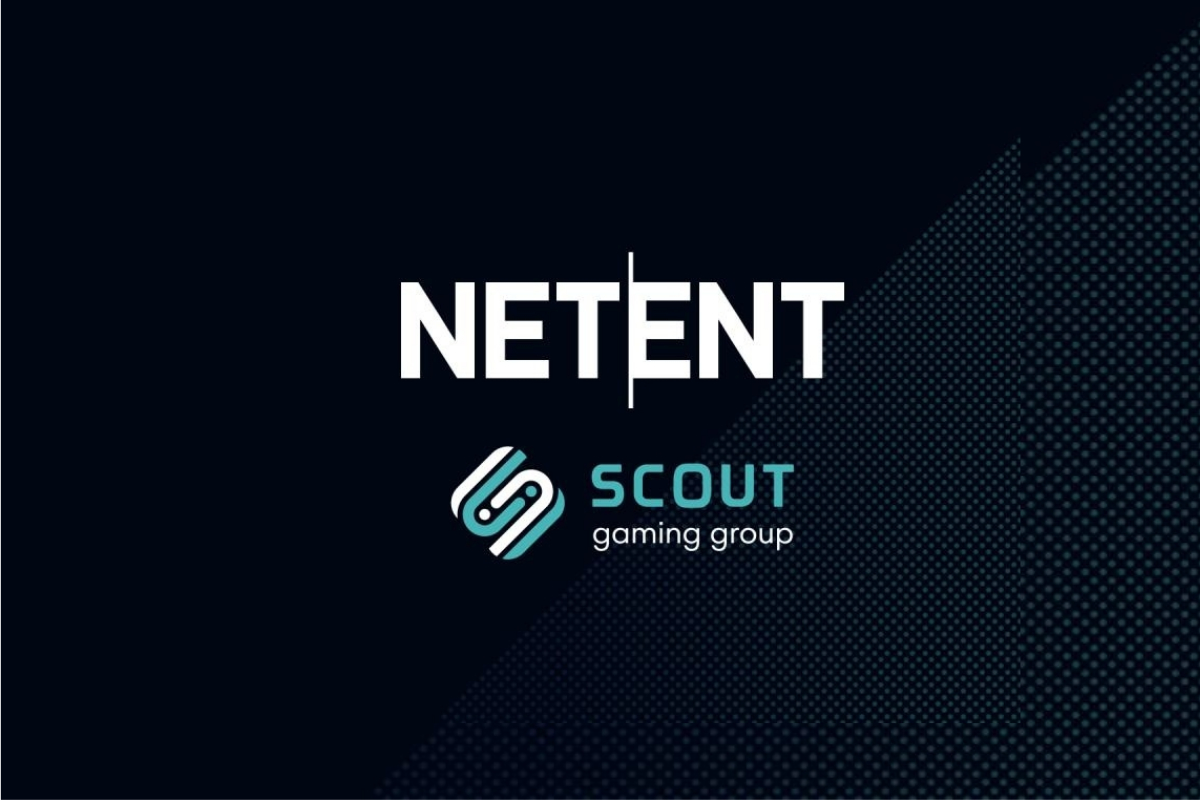 Reading Time:
< 1
minute
Scout Gaming has signed a distribution agreement with NetEnt, which will enable NetEnt's customers access to Scout Gaming's entire product offering. Scout Gaming is currently being integrated on NetEnt's platform and will be available to NetEnt's customers.
NetEnt is one of the leading industry players and has over 200 integrated B2C operators on their platform.
"I am proud that we, as selected Fantasy Sports- and "Player Performance Odds" provider, can sign this agreement with NetEnt, who are expanding its business to also include distribution. It is a pioneering deal and a clear sign of NetEnt's true innovation ability.
This means that our products reach operators and end consumers in the shortest possible time frame, since most of the integration will already be in place.
NetEnt has a global reach and many of our most prioritized customers can be found within their distribution network," comments Scout Gaming's CEO, Andreas Ternström.
"Scout Gaming is a great addition to NetEnt Connect. The type of content they bring to the table is real in line with our ambition to widen the Connect portfolio and adding games that neither NetEnt or Red Tiger provides. We look forward to make Scout Gaming content available to our connected operators." comments Director of NetEnt Connect, Rob Fell.
The agreement is of strategic importance for Scout Gaming. The agreement improves the opportunities for new business and reduce time from signing to launch.
NetEnt partners with FashionTV Gaming Group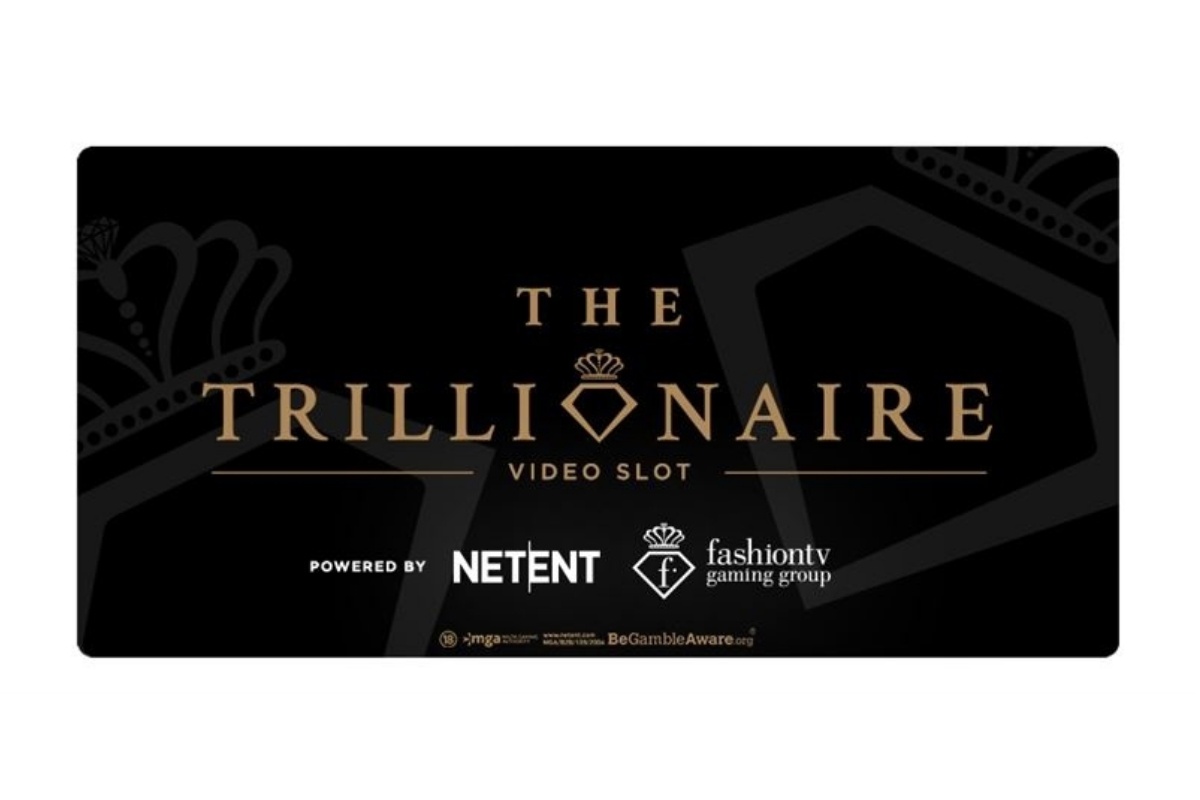 Reading Time:
2
minutes
Branded portfolio gets a FashionTV makeover following strategic partnership with the global TV network's exclusive licensor.
NetEnt has signed a deal with FashionTV Gaming Group, the exclusive licensor for the FashionTV brand in iGaming, to produce an innovative slot inspired by the leading fashion and style channel's hit song 'I Want to be a Trillionaire', featuring FTV star Anja J.
This collaboration will enable NetEnt to actively leverage the global recognition of the FashionTV mega-brand and its international network, which reaches over two billion viewers.
FashionTV Gaming Group has rapidly taken the gaming industry by storm, connecting the online world with the luxury of FashionTV. Players are immersed in the glamorous world of FashionTV, with the opportunity to attend real-life branded events and parties and receive lavish FashionTV-branded goods straight to their doorstep.
"FashionTV has something different to offer the online casino sector – from its brand identity, its reach, the power of its global network, and its understanding of how to create engaging and unique content. Our partnership hopes to combine our unequalled ability to work with brands, with FashionTV's sheer global recognition and marketing power," said Bryan Upton, NetEnt Director of Games. "The 'I Want to be a Trillionaire' song is loved by millions of fans all over the world and we look forward to bringing 'The Trillionaire' game, inspired by this popular song, adding a touch of glamour and bling to our industry-leading portfolio."
"At FashionTV Gaming Group we are committed to blending the high lifestyle and luxury of our brand with the unique thrill of the online casino experience. NetEnt's unrivalled ability to deliver world-class slot games that are always a step ahead of the competition makes them an ideal brand to business partner to further our presence in the gaming industry," said Shai Kaplun, COO at FashionTV Gaming Group.