NetEnt: Year-end report 2019 and quarterly report October – December 2019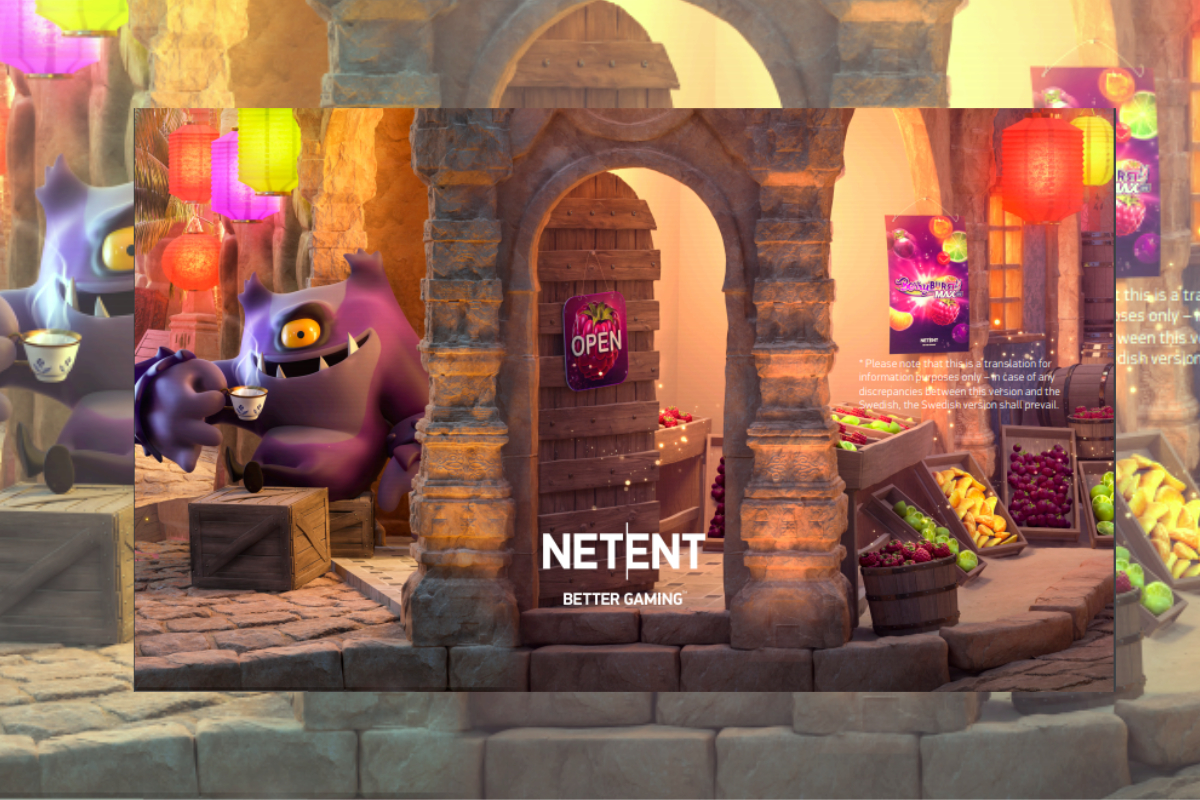 Reading Time:
4
minutes
Quote from Therese Hillman, Group CEO
"Since December, we have seen all-time highs in the number of players for our Live Casino, which supports our belief in growing revenues from this segment. Since the acquisition, Red Tiger has exceeded our expectations and now forms a vital part of our ongoing improvement efforts within the NetEnt Group. We see good conditions for NetEnt to deliver growth in 2020, supported by our combined game portfolio and Live Casino."
Fourth quarter 2019
Revenues for the fourth quarter amounted to 512 (465) SEKm
EBITDA of 261 (204) SEKm, corresponding to a margin of 51.0 (43.9)%
EBIT of 161 (146) SEKm, corresponding to a margin of 31.4 (31.4)%
Earnings after tax of 113 (137) SEKm. Earnings per share of SEK 0.47 (0.57) before and after dilution
Red Tiger contributed 96 SEKm to revenues and 70 SEKm to EBITDA
Full year 2019
Revenues for the full year amounted to 1,793 (1,782) SEKm
EBITDA of 855 (816) SEKm, corresponding to a margin of 47.7 (45.8)%
EBIT of 529 (601) SEKm, a margin of 29.5 (33.7)%
Earnings after tax of 429 (577) SEKm. Earnings per share of SEK 1.79 (2.40) before and after dilution
The results include SEK 59 million of acquisition-related transaction costs and amortization, and SEK 29 million of acquisition-related financing costs
Red Tiger was consolidated in September and contributed 126 SEKm to revenues and 93 SEKm to EBITDA
Proposed ordinary cash return to shareholders of SEK 1.00 (2.25) per share
Important events in the fourth quarter
NetEnt released 13 (6) slot games, of which Ozzy Osbourne was the most successful
Red Tiger released 9 (6) slot games, of which Dynamite Riches was the most successful
The platform service NetEnt Connect was introduced in December, with Red Tiger as first supplier
Within Live Casino, a new Auto-Roulette studio was launched
Growth through acquisition
Revenues for the last quarter of the year increased by 10.0 percent to the highest level ever, SEK 512 million (465 SEKm), of which SEK 96 million came from Red Tiger, which was acquired in September. Pro forma(1) in euro terms, our total revenues including Red Tiger decreased by 4.8 percent compared to the corresponding period of 2018. Growth was held back by continued weakness in mainly Sweden and Norway, while our revenues in the US continued to grow significantly. During the period January 1 to February 10, 2020, total gamewin proforma(1) in euro terms for the NetEnt Group including Red Tiger increased by 4.9 percent compared to the same period of the previous year.
Operating income and cash flow in the fourth quarter
Earnings before interest, tax, depreciation and amortization (EBITDA) amounted to SEK 261 (204) million in the quarter, of which SEK 70 million was contributed by Red Tiger. The EBITDA margin was 51.0 (43.9) percent. Red Tiger was acquired with the objective to create shareholder value through increased growth and profitability for the new group. The transaction was enabled by NetEnt's strong balance sheet, which went from a net cash to net debt position, and our long-term goal is to deliver enhanced shareholder returns with a balanced capital structure. Hence, the proposed cash return to shareholders for 2019 is SEK 1.00 (2.25) per share, which supports the company's cash flow generation and allows for debt to be reduced. This payout level is in line with the company's dividend policy.
High level of activity and deeper integration with Red Tiger
We released more games than ever in the fourth quarter – 13 (6) from NetEnt and 9 (6) from Red Tiger – and continued to sign deals with and launch customers at a high pace. In addition, the quarter was marked by deepening integration with Red Tiger to realize both revenue- and cost synergies. Red Tiger adds complementary competence to the NetEnt group and we are running a number of common projects at full speed to deliver a significantly enhanced customer offering and player experience. Our first combined game with jackpot mechanics, Piggy Riches, was released in January and has so far been the best release ever for Red Tiger. During 2020, we will be releasing several new jointly developed games. In December, we launched our content aggregation service, NetEnt Connect, with Red Tiger as the first supplier. In 2019, we reduced the number of employees at NetEnt (excluding Red Tiger) while at the same time we stepped up our game production and efforts to develop our Live Casino offering. We continue to focus on cost control and efficiency throughout the NetEnt Group and the integration of Red Tiger forms a vital part of this process.
All-time high in player numbers for Live Casino
We continue according to plan to improve our product and organization within Live Casino, and in December we launched a new Auto-Roulette studio. Feedback on the product enhancements made during 2019 has generally been positive and since December, we have seen all-time highs in player numbers for our Live Casino. We are now expanding the studio in Malta and will soon be offering physical tables to our customers for the first time, as an alternative to our tables with blue screen technology, which should contribute to increased revenues from Live Casino in 2020.
Future outlook
We recently unveiled a number of product news at the ICE exhibition in London, such as a new jackpot concept called Starburst Power Pots, as well as branded games in collaboration with Gordon Ramsay, Street Fighter and Fashion TV – again showing our commitment to creating a world-class player experience.
I would like to take this opportunity to extend my thanks to our employees, customers and shareholders for their support during 2019. Backed by our ongoing focus on efficiency and the acquisition of Red Tiger, we are entering the new year in a stronger position. Our global distribution and two strong brands give us the right basis to increase our market shares in online casino. We see good conditions for NetEnt to deliver growth in 2020, supported by our combined game portfolio and Live Casino.
(1) Comparable figures from the previous year include Red Tiger.
About NetEnt:
NetEnt AB (publ) is a global gaming company, providing premium gaming solutions to the world's most successful online casino operators. In addition to the company's NetEnt brand, our portfolio also includes Red Tiger Gaming. Since our start in 1996, we have been a true pioneer in driving the market with innovative games powered by a cutting-edge platform. NetEnt is committed to creating the future of gaming, is listed on Nasdaq Stockholm (NET–B) and employs around 1 100 people in Malta, Stockholm, Sofia, Kiev, Krakow, Gothenburg, Gibraltar, Isle of Man, London and New Jersey. For more information, please visit www.netent.com.
Great Online Casino Games Becoming More Popular This Year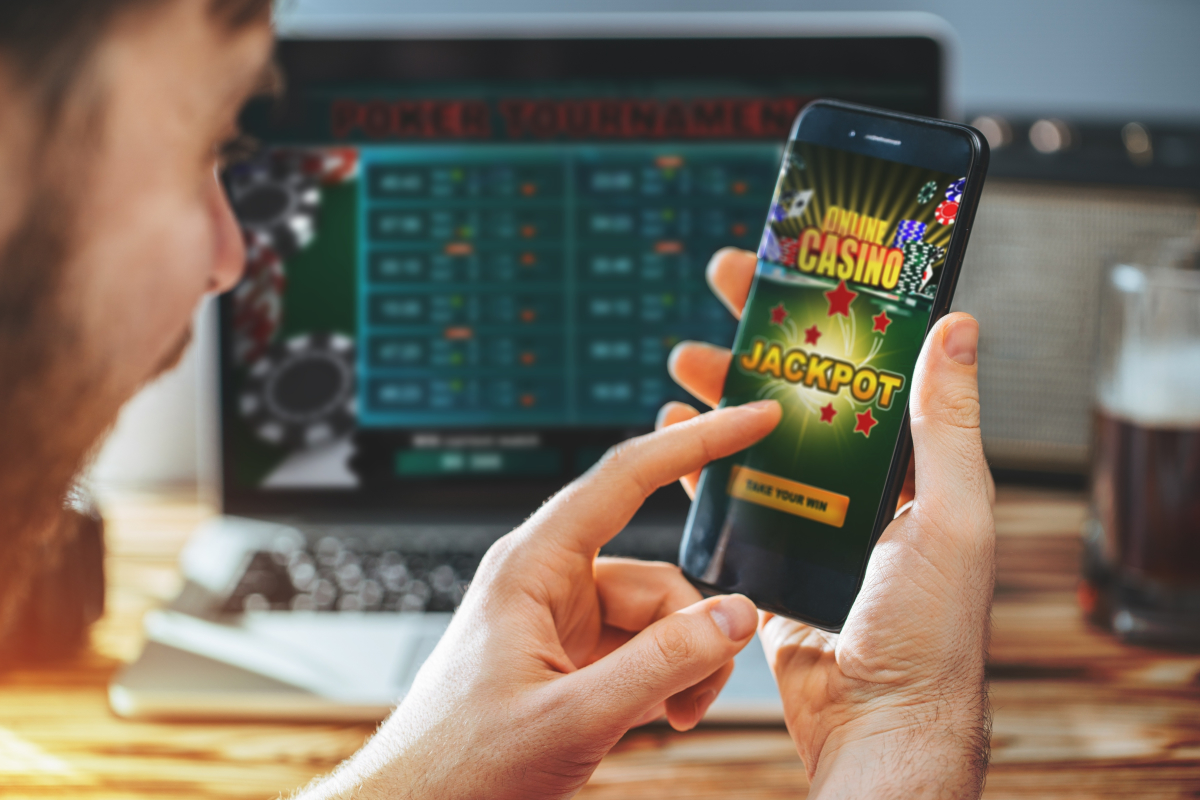 Reading Time:
4
minutes
Large cities and communities always have casinos and gambling establishments built around their area. Various reasons contribute into why these casinos exist: helps with the city's economy, boosting tourism, and maximizing tourism infrastructure, among others. While casinos are an excellent gambling avenue, shifting to digital means has become the trend lately.
What Are Online Casinos?
An online casino is essentially an online gambling platform. Compared to in-person casino gambling, online casinos don't have dealers, but casino gaming software to manage them.
People who love visiting casinos might find fewer experiences in online casinos. However, online casinos have numerous perks that can't be matched by land-based casinos. If you're looking into online casinos recently, take a look at its advantages:
Convenient to use and navigate
Safe and secure gambling process
Wide variety of games
Plenty of bonuses and rewards for newcomers and regular customers
In light of the COVID-19 pandemic, people shifted to online activities. The entertainment industry slowed down, including land-based casinos and gambling establishments.
Moreover, one compelling study expects that the online gambling industry will potentially grow by 11.5% from 2019 to 2025. Aside from the pandemic's impacts, the online casino market's main growth factors include increased internet access and the availability of cost-effective mobile betting applications.
To make the most out of your online gambling, here are 7 awesome casino games becoming more popular this year:
Video Poker
Poker is a well-known game that combines luck and skill. This game is characterized by players betting against each other based on their poker hand's value. The plastic or ceramic chips called chips represent the player's bets.
A Video Poker game resembles a slot machine gameplay, yet players have more control to increase their winning possibilities. Although you can't hold your cards and chips tangibly, video poker remains exciting because of having a more friendly and positive mindset.
The three most popular variants of Video Poker include Deuces Wild, Jacks or Better, and Joker's Wild. If you're looking for online casino sites within your area, particularly in the Netherlands, visit Casinomartini.
Online Roulette
Roulette is a classic game that involves players placing their bets, and then the dealer throws a ball into the spinning wheel. You'll earn rewards if the ball lands on the number, color, or section that you've bet on.
Roulette has transitioned seamlessly into the online world. Today, there are numerous variants of the online Roulette game:
American Roulette
European Roulette
French Roulette
Pinball Roulette
Multi-Ball Roulette
Multi-Wheel Roulette
Mini-Roulette
3D Roulette
People of all ages enjoy online Roulette due to its simplicity. Despite many variants that you can play, the rules and betting options are appealing and easy to understand.
Roulette games are available 24/7 year-long. Several online casinos offer free online roulette games without any signups or downloads required. Before placing your bets online, these free online roulettes can help in honing your skills and strategies.
Baccarat Online
If you're ready to bag out a huge amount of money for online gambling, the Baccarat is the perfect casino game for you. The Baccarat or Punto Banco is a casino staple developed for high rollers. Your hand totals should be the closest to nine to win the game, plus you can double your win if you've bet on the player closest to nine as well.
Online casino gaming software companies come up with abundant ideas to configure rules and regulations in Baccarat Online. This game appears similar to Blackjack, but there are more betting options, giving more freedom and equal footing to gamblers.
Online Blackjack
Blackjack, or the game of 21, is by far a player's favorite among numerous card games in live and online casinos. This game is known for its relatively lower house edge than other casino games.
While Blackjack Online presents less advantage, this card game is still loved by returning players because it allows them to play progressively across different variants, which can boost their payouts.
Blackjack Online has a plethora of twists that will keep players excited. The most popular Blackjack Online variation is the Blackjack Switch enables gamblers to exchange their top cards between two hands. Learn more about Blackjack here.
Pai Gow Poker Online
Pai Gow Poker is the Poker variant derived from Pai Gow or Double Hand Poker. This game is ideal for players who seek fun during their leisure time, especially that people are stuck in their homes today. Once you learn the fundamentals of this game, you'll find it less intense than other Poker types.
Here are some proven methods and strategies when playing Pai Gow Poker to increase your odds:
Understand and explore the rules by trying out free Pai Gow Pokers first.
Be the banker as much as possible because bankers have higher winning chances than players.
Avoid focusing too much on one hand, but practice balance on both the 2-card and 5-card hand.
Online Craps
Another easy yet unique gambling game that could test your luck and wit is Craps. Essentially, the players' goal is simple: predict the rolls or series of rolls of the dice. In land-based casinos, you're required to follow a confusing table etiquette, but online casinos don't.
Online Craps remain consistent in different gaming software. They only have varying layouts and graphics, so expect that it's easier to explore Online Craps despite jumping to different online casino sites.
The only difference between a brick-and-mortar venue versus online betting in Online Craps, is you don't get to throw the dice yourself. A 'roll' button is available on the game, and the computer will generate the outcomes.
Online Slots
Perhaps the most diverse and enticing casino game out there is the Slots. The sparkling slot machines with gold levers are ultimate eye candy for gamblers in land-based casinos. Although the slot machines have transferred online and became intangible, they never disappoint.
Anyone can play Online Slots. These are some reasons why both gambling beginners and enthusiasts love this classic game:
Widely accessible and straightforward to play
Ideal for mobile phones
Progressive prizes amounting up to multi-millions
Hundreds of slot game varieties, like Mega Fortune, Mega Moolah, and Age of the Gods
Takeaways
As online gambling is projected to expand tremendously, it's worthwhile to try online casino than a land-based casino at least once in your life. These online casino games discussed in the article proves that online casinos aren't a waste of money because there are also free online casino games for beginners.
With online casino games, you can keep yourself entertained while maximizing your playing convenience and value for money.
Why You Need A VPN When Gaming Online In 2020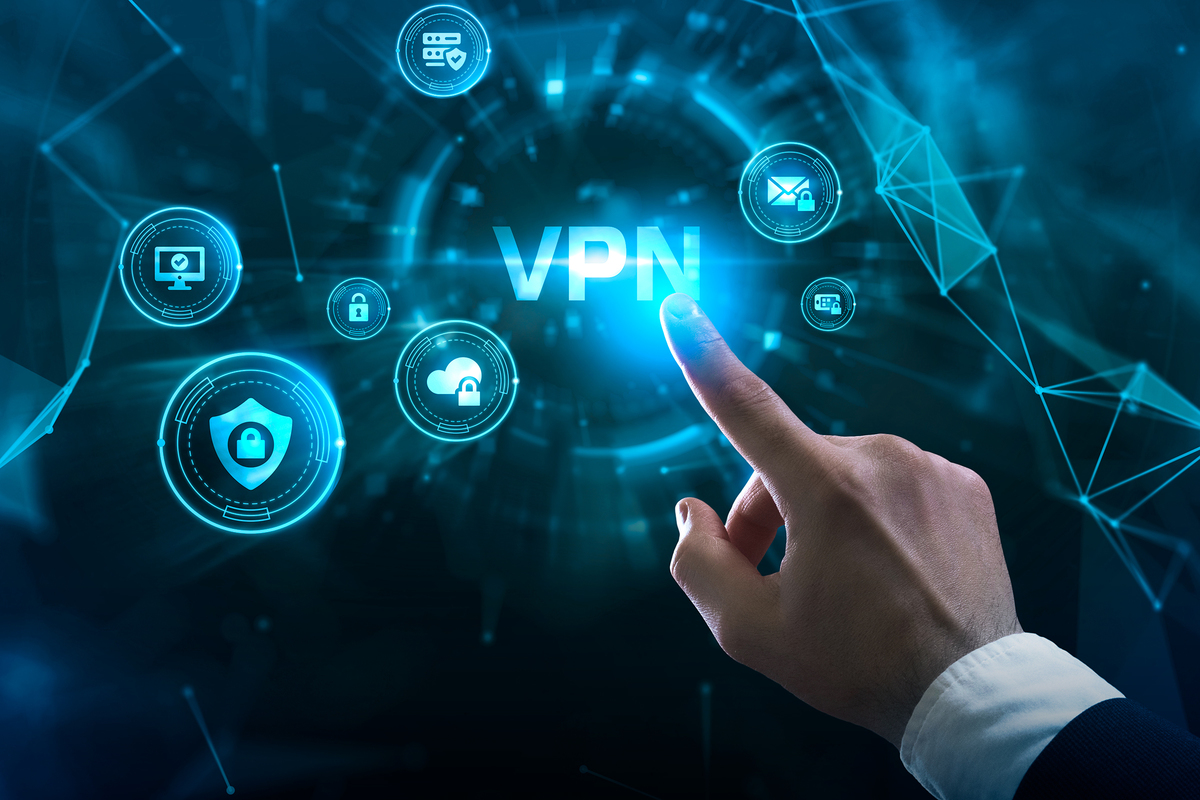 Reading Time:
2
minutes
There's no doubt that 2020 has been an eventful year so far. So much has happened that, amid it all, a lot of serious news has been glossed over. One of the big news stories happening in the background of everything else is the increased awareness of online risks. In the US, the focus has been on China and its access to data gathered by the TikTok app. But that is far from its only manifestation.
The problem with focusing the surveillance issue on China is it disregards the fact that this is going on in the US and many European countries. Democratic governments have justified surveillance for the sake of security, but it is exactly this which has left us open to the threat of other countries doing the same.
If you are gambling online in 2020, you should definitely be aware of all the potential issues. You are doing online financial transactions all the time, and your online activity can be tracked legally and illegally.
A virtual private network (VPN) is the first line of defense against surveillance and other cyberthreats. Here is why you need a VPN when gaming online in 2020.
Avoid pattern recognition
All good online gaming platforms have regulations against pattern recognition through their systems. After all, pattern recognition can be used to cheat you out of your money. However, it is better to be safe than to be sorry, especially if you like trying out new platforms.
With a VPN active, your activity cannot be traced to your IP address. Therefore, pattern recognition breaks down. Of course, this will not help you on sites which you should know by now to avoid. If a site does not implement strict protocols that prevent it from tracking you based on your user profile, it needs to be avoided at all costs.
Data and identity theft
Another issue that can occur when you are gaming online regularly is that any hacker who is able to view your activity can make conclusions about your financial situation. They can use this, along with other data they have gotten from your online activity, to steal your identity and get away with whatever you have in your bank accounts.
A VPN is the best defense we have against data and identity theft. Click here for more info about the best VPN that works with all Apple devices. You should be covered whether you are using a PC or mobile.
Keep the government out
While you may not be as wary of your government as you are of hackers, they do have a lot more power. If we've learned anything from twenty-first century politics, it is that our rights to privacy and independence are not as set in stone as we thought, no matter where in the world we are.
Ideally, no one should be vulnerable to surveillance. We have become desensitized to our data being gathered by anyone with financial or other interests, but it is past time that we stop simply giving into it.
A VPN is more necessary than ever in 2020, especially if you are gaming. Get the right VPN now to protect yourself from online threats.
OPAP Acquires Majority Stakes in Stoiximan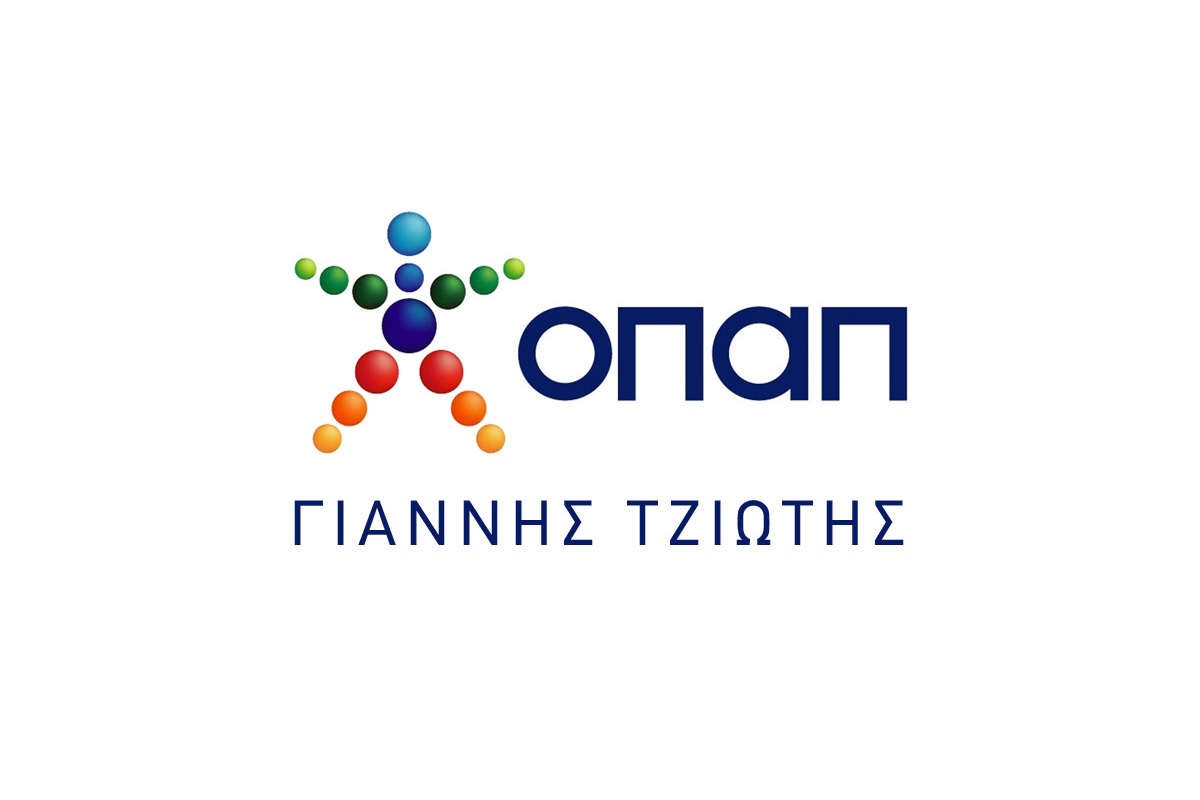 Reading Time:
< 1
minute
OPAP Group, the major gaming operator in Greece, has completed the formalities of a 51% stake acquisition in Stoiximan Group's Greek and Cypriot operations. The deal was initially announced about 18 months before.
As per the terms of the deal, Stoiximan will get an OPAP stake worth €90.2m (£81.5m/$106.1m) plus net cash of €3.0m, in addition to the earnout payments based on performance.
OPAP's Invest arm will also buy the stake from GML Interactive, a subsidiary of Stoiximan parent company TCB Holdings, for grabbing joint control of the business alongside other two shareholders.
With this, OPAP  now has a 69% stake in Stoiximan's Greek and Cypriot business. The company plans to increase its share to 84.49% in the near future so that the company can take full control of Greek and Cypriot operations.