NetEnt: Year-end report 2019 and quarterly report October – December 2019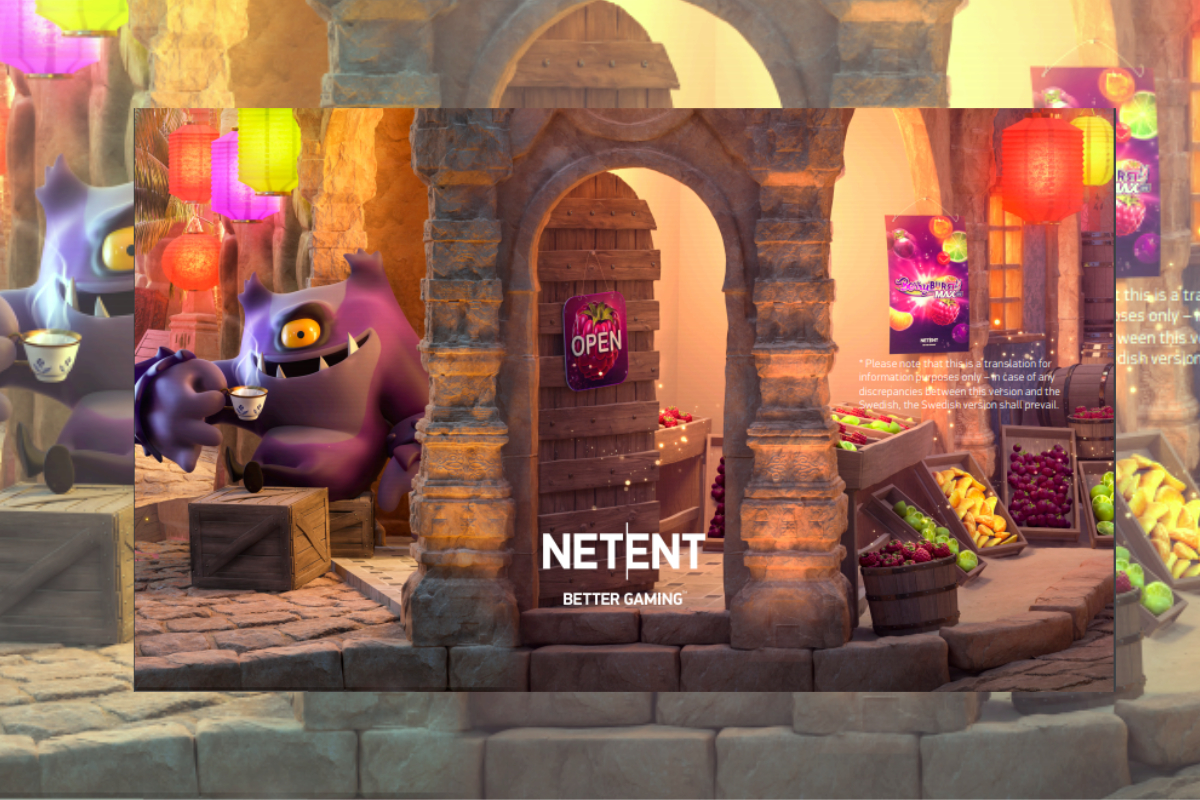 Reading Time:
4
minutes
Quote from Therese Hillman, Group CEO
"Since December, we have seen all-time highs in the number of players for our Live Casino, which supports our belief in growing revenues from this segment. Since the acquisition, Red Tiger has exceeded our expectations and now forms a vital part of our ongoing improvement efforts within the NetEnt Group. We see good conditions for NetEnt to deliver growth in 2020, supported by our combined game portfolio and Live Casino."
Fourth quarter 2019
Revenues for the fourth quarter amounted to 512 (465) SEKm
EBITDA of 261 (204) SEKm, corresponding to a margin of 51.0 (43.9)%
EBIT of 161 (146) SEKm, corresponding to a margin of 31.4 (31.4)%
Earnings after tax of 113 (137) SEKm. Earnings per share of SEK 0.47 (0.57) before and after dilution
Red Tiger contributed 96 SEKm to revenues and 70 SEKm to EBITDA
Full year 2019
Revenues for the full year amounted to 1,793 (1,782) SEKm
EBITDA of 855 (816) SEKm, corresponding to a margin of 47.7 (45.8)%
EBIT of 529 (601) SEKm, a margin of 29.5 (33.7)%
Earnings after tax of 429 (577) SEKm. Earnings per share of SEK 1.79 (2.40) before and after dilution
The results include SEK 59 million of acquisition-related transaction costs and amortization, and SEK 29 million of acquisition-related financing costs
Red Tiger was consolidated in September and contributed 126 SEKm to revenues and 93 SEKm to EBITDA
Proposed ordinary cash return to shareholders of SEK 1.00 (2.25) per share
Important events in the fourth quarter
NetEnt released 13 (6) slot games, of which Ozzy Osbourne was the most successful
Red Tiger released 9 (6) slot games, of which Dynamite Riches was the most successful
The platform service NetEnt Connect was introduced in December, with Red Tiger as first supplier
Within Live Casino, a new Auto-Roulette studio was launched
Growth through acquisition
Revenues for the last quarter of the year increased by 10.0 percent to the highest level ever, SEK 512 million (465 SEKm), of which SEK 96 million came from Red Tiger, which was acquired in September. Pro forma(1) in euro terms, our total revenues including Red Tiger decreased by 4.8 percent compared to the corresponding period of 2018. Growth was held back by continued weakness in mainly Sweden and Norway, while our revenues in the US continued to grow significantly. During the period January 1 to February 10, 2020, total gamewin proforma(1) in euro terms for the NetEnt Group including Red Tiger increased by 4.9 percent compared to the same period of the previous year.
Operating income and cash flow in the fourth quarter
Earnings before interest, tax, depreciation and amortization (EBITDA) amounted to SEK 261 (204) million in the quarter, of which SEK 70 million was contributed by Red Tiger. The EBITDA margin was 51.0 (43.9) percent. Red Tiger was acquired with the objective to create shareholder value through increased growth and profitability for the new group. The transaction was enabled by NetEnt's strong balance sheet, which went from a net cash to net debt position, and our long-term goal is to deliver enhanced shareholder returns with a balanced capital structure. Hence, the proposed cash return to shareholders for 2019 is SEK 1.00 (2.25) per share, which supports the company's cash flow generation and allows for debt to be reduced. This payout level is in line with the company's dividend policy.
High level of activity and deeper integration with Red Tiger
We released more games than ever in the fourth quarter – 13 (6) from NetEnt and 9 (6) from Red Tiger – and continued to sign deals with and launch customers at a high pace. In addition, the quarter was marked by deepening integration with Red Tiger to realize both revenue- and cost synergies. Red Tiger adds complementary competence to the NetEnt group and we are running a number of common projects at full speed to deliver a significantly enhanced customer offering and player experience. Our first combined game with jackpot mechanics, Piggy Riches, was released in January and has so far been the best release ever for Red Tiger. During 2020, we will be releasing several new jointly developed games. In December, we launched our content aggregation service, NetEnt Connect, with Red Tiger as the first supplier. In 2019, we reduced the number of employees at NetEnt (excluding Red Tiger) while at the same time we stepped up our game production and efforts to develop our Live Casino offering. We continue to focus on cost control and efficiency throughout the NetEnt Group and the integration of Red Tiger forms a vital part of this process.
All-time high in player numbers for Live Casino
We continue according to plan to improve our product and organization within Live Casino, and in December we launched a new Auto-Roulette studio. Feedback on the product enhancements made during 2019 has generally been positive and since December, we have seen all-time highs in player numbers for our Live Casino. We are now expanding the studio in Malta and will soon be offering physical tables to our customers for the first time, as an alternative to our tables with blue screen technology, which should contribute to increased revenues from Live Casino in 2020.
Future outlook
We recently unveiled a number of product news at the ICE exhibition in London, such as a new jackpot concept called Starburst Power Pots, as well as branded games in collaboration with Gordon Ramsay, Street Fighter and Fashion TV – again showing our commitment to creating a world-class player experience.
I would like to take this opportunity to extend my thanks to our employees, customers and shareholders for their support during 2019. Backed by our ongoing focus on efficiency and the acquisition of Red Tiger, we are entering the new year in a stronger position. Our global distribution and two strong brands give us the right basis to increase our market shares in online casino. We see good conditions for NetEnt to deliver growth in 2020, supported by our combined game portfolio and Live Casino.
(1) Comparable figures from the previous year include Red Tiger.
About NetEnt:
NetEnt AB (publ) is a global gaming company, providing premium gaming solutions to the world's most successful online casino operators. In addition to the company's NetEnt brand, our portfolio also includes Red Tiger Gaming. Since our start in 1996, we have been a true pioneer in driving the market with innovative games powered by a cutting-edge platform. NetEnt is committed to creating the future of gaming, is listed on Nasdaq Stockholm (NET–B) and employs around 1 100 people in Malta, Stockholm, Sofia, Kiev, Krakow, Gothenburg, Gibraltar, Isle of Man, London and New Jersey. For more information, please visit www.netent.com.
SlotCatalog Launch New Game Sections And Expanded Data Filters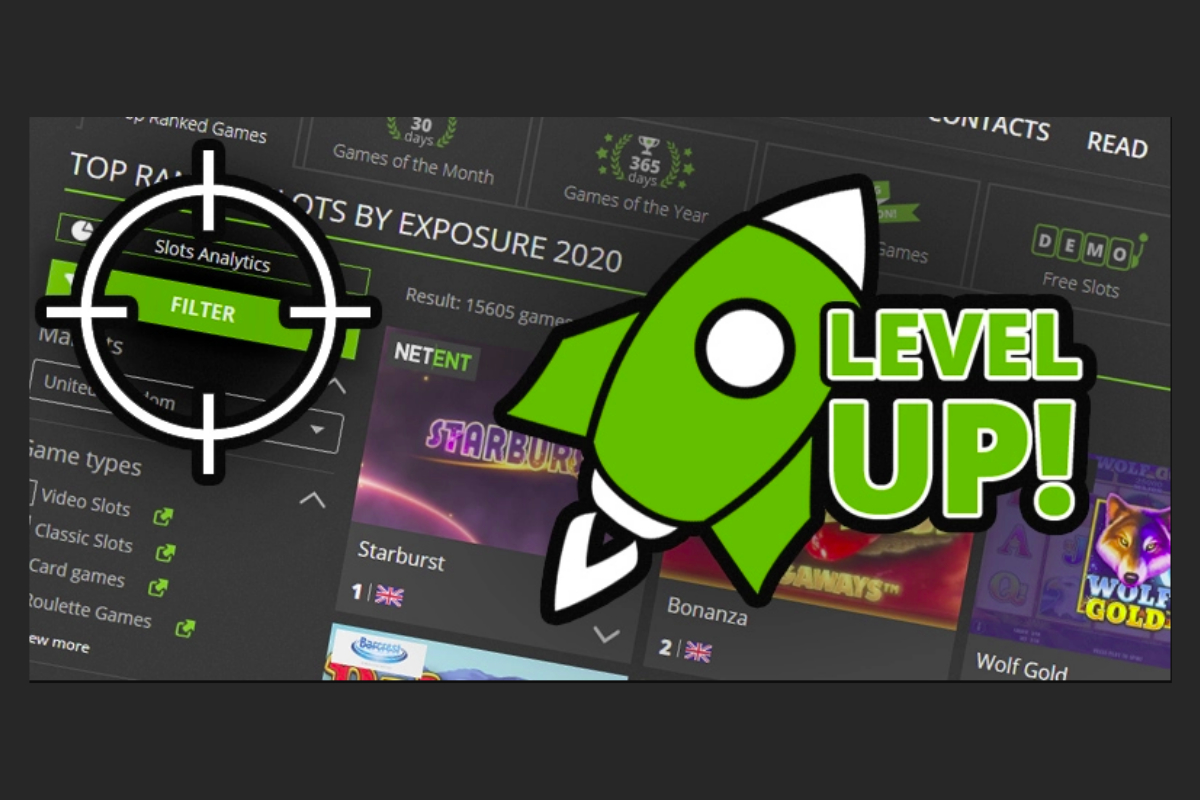 Reading Time:
< 1
minute
SlotCatalog, the analytics provider of real-time industry slots popularity and performance today, revealed its 'Level-Up' project, which released new game sections and expanded data filters for its growing user base.
The Maltese based firm is committed to making its platform the go-to hub for data-driven games performance, management, and resource tools for casino managers looking to drive market insight across regulated operational consumer markets.
A company spokesperson said: "We've just returned from ICE London iGB Affiliate London and listened to many industry peers, clients, and more. Given the headwinds of regulatory scrutiny, executives are looking to data to potentially unlock market gaps as they develop an ongoing responsible gambling marketing strategy.
The Games section now included Top Ranked Games, by month, year and Megaways, and Progressive slots performance data. Our filters now include Market, Game Type, Brands, Release Date, RTP, Volatility, Max Exposure, Min & Max Bet, Game Features, Casino Quantity, and Layout for a deeper delve and interrogation into our expanding data archives.
We are always thriving to improve the user experience at SlotCatalog, and welcome industry feedback and requirements metrics for any informed decision making in the digital casino landscape for the operator, affiliate, and developer and likewise for the slots player, so do get in touch".
William Hill Appoints DS Smith's Adrian Marsh as New CFO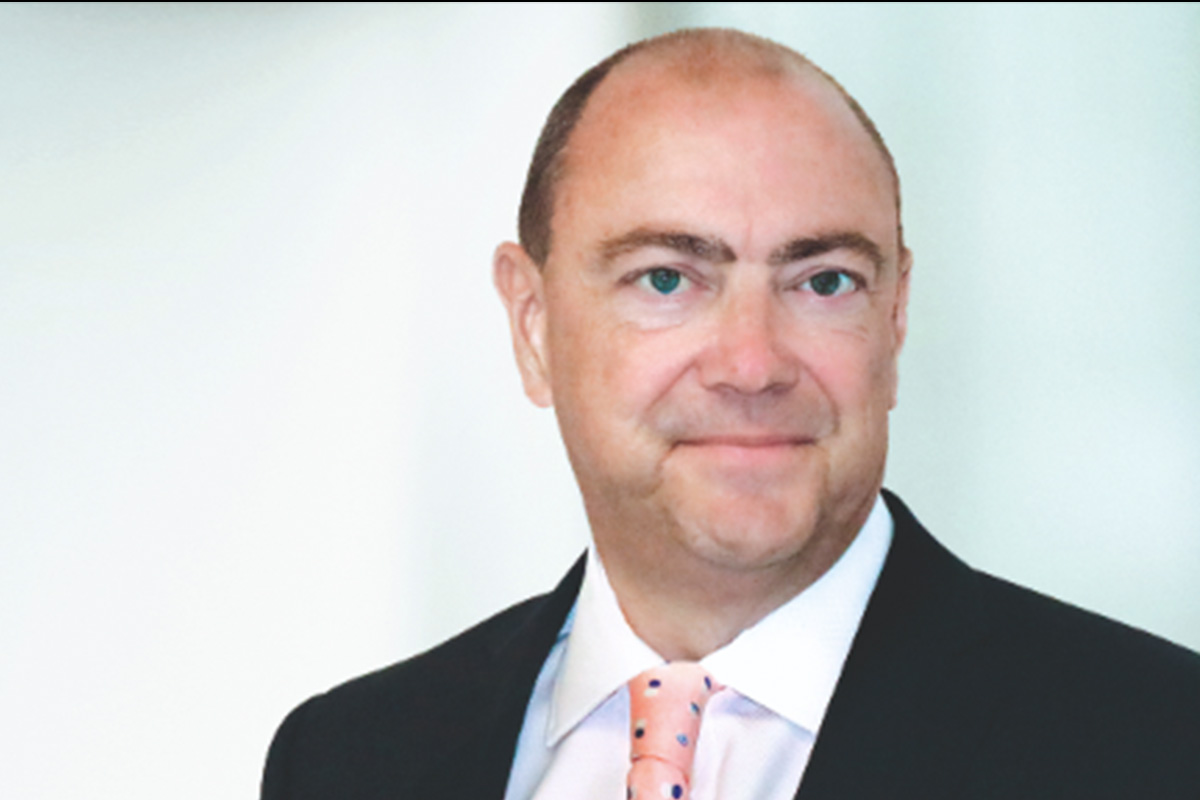 Reading Time:
< 1
minute
British bookmaker William Hill has named Adrian Marsh as its new chief financial officer. Marsh who is cardboard maker DS Smith's CFO will replace outgoing Ruth Prior who had announced her departure in January.
"I am delighted to welcome Adrian to the board. As a proven CFO of a FTSE listed company with M&A, deal execution and multi-sector finance experience in US & European markets, he will be able to make a significant contribution to William Hill in the enablement of the strategy and is a great addition to the team," Ulrik Bengtsson, chief executive of William Hill, said.
"I am extremely excited to be joining William Hill at such a key time in the company's history, and look forward to supporting Ulrik and the rest of board in delivering their growth plans for the future," Adrian Marsh said.
Last Friday, Scientific Games and William Hill announced that they had agreed to extend their partnership for an additional four years through 2024. Under the terms of the new agreement, William Hill will utilise Scientific Games' OpenSports solution on a modular basis.
Adriana Maldonado Unveils Initiative to Regulate Online Gambling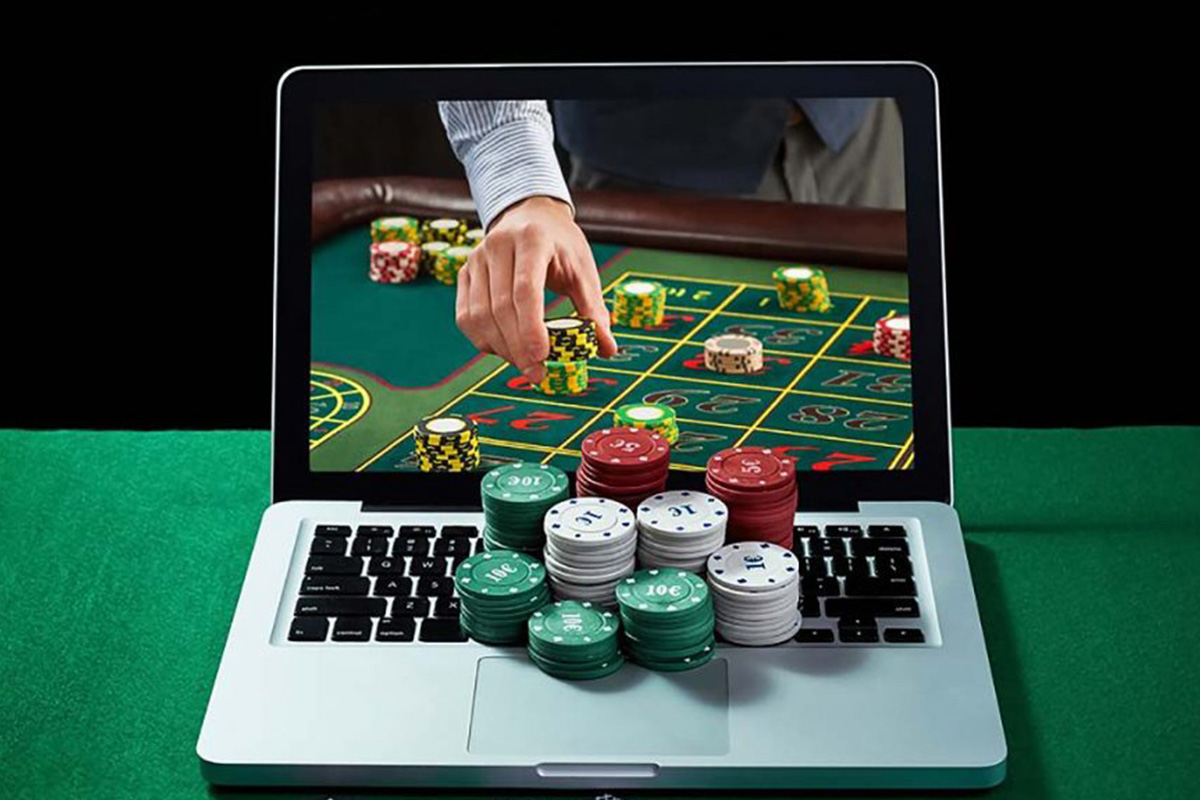 Reading Time:
< 1
minute
PSN MP Adriana Maldonado, a member of the Committee on the Internal Markets and Consumer Protection, has unveiled an initiative in the European Parliament to regulate online gambling and advertising.
The Socialist Europarliamentary has sent a letter to all members of the European Parliament to collect the maximum number of signatures and send it to the Internal Market Commissioner, Thierry Breton.
The brief aims to "alert the problem of online gaming at social and national level in all member states. In the letter, the MP considers that "the efforts of the European Commission for the EU countries to share good practices, cooperate with each other and even apply measures voluntarily, have not been sufficient."
She urges the Community Executive to "establish a legislative framework with minimum European standards in the field of online gaming advertising" as "the ads are often misleading and biased and can lead to insane and harmful behaviours."
Measures to limit the gaming industry in Spain will launch in the coming weeks. However, it has already transpired that gambling advertising in Spain will be allowed for 4 hours in the morning ( 1 to 5 am).