Excitement mounts as BlueRibbon Software teams up with Soft2Bet to offer a bespoke playing experience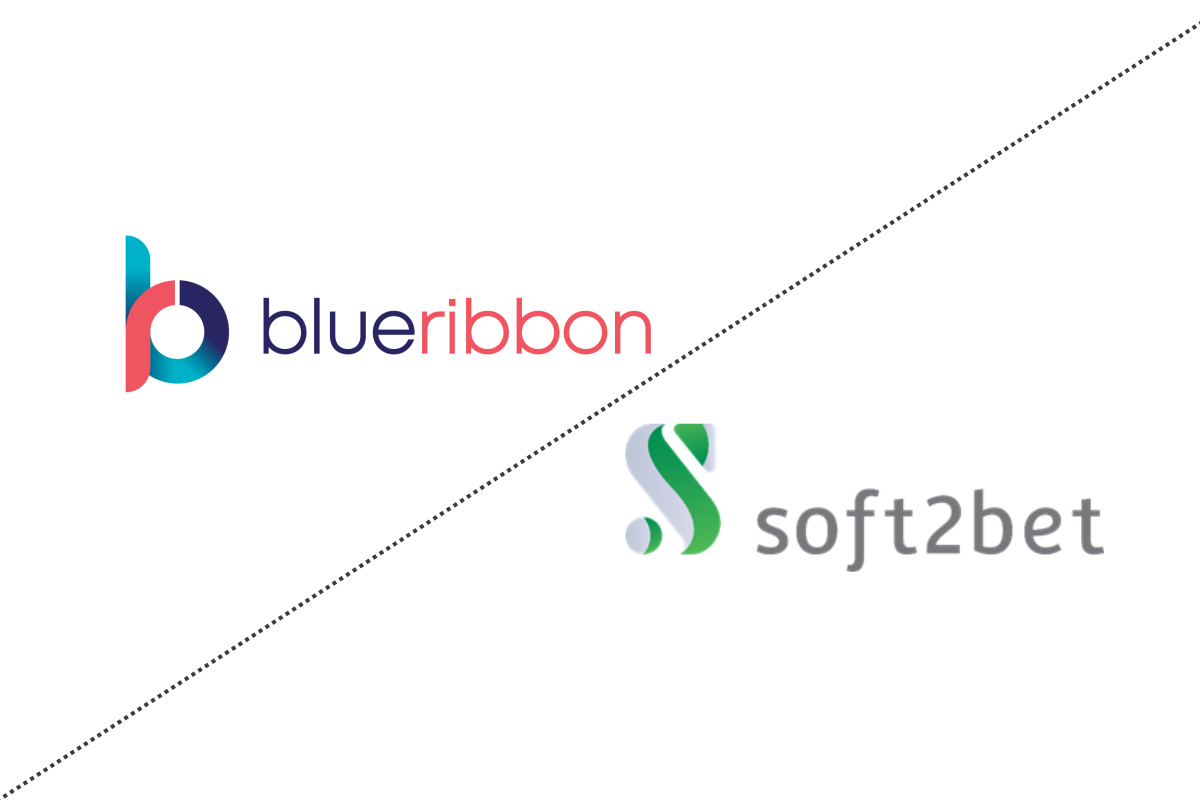 Reading Time:
2
minutes
B2B marketing platform provider BlueRibbon Software has entered a strategic partnership with the casino and sportsbook group Soft2Bet.
BlueRibbons agreement with Soft2Bet will see the operator implement cutting-edge jackpot-based solution across all the group's online assets, further empowering Soft2Bet and solidify its competitive edge in the market as it offers bespoke online playing experiences.
This coming together further enables Soft2Bet the ability to create bespoke, content-agnostic jackpots across global regulated markets, a move that is set to substantially improve the user experience for Soft2Bet's players, as it adds a new level of excitement and anticipation during gameplay.
The intelligently designed BlueRibbon Player Engagement Platform, packaged in a seamless overlay, promises to enhance player loyalty and brand differentiation, giving Soft2Bet the capability to create bespoke player solutions tailor-made to their objectives. This partnership not only reinforces BlueRibbon as an authority in creative gaming solutions through its product-agnostic, real-time gamification tools, it confirms the intrinsic value of BlueRibbon products in being instrumental in the evolution of gameplay and next-generation engagement.
"Soft2Bet is an emerging leader in the online gambling industry and we at BlueRibbon are exceptionally excited to be partnering with such an industry mover and shaker. With product agnostic, real-time gamification tools, our Player Engagement Platform is geared up to enhance Soft2Bet's player loyalty and brand differentiation while boosting their ability to incentivize players across regulated jurisdictions." Dan Fischer, co-founder and CMO of BlueRibbon Software.
Teodora Breskovska-Hall, Head of Casino at Soft2Bet, is also excited about the new partnership: "The deal with BlueRibbon is bringing Soft2Bet to a new level in terms of rewarding customer activity. Our long-term strategy for our brands incorporates not only stunning designs but also unique user experience with innovative and interesting mechanics for user rewards and instant gratification to enhance the truly amazing overall atmosphere we have already created. The jackpots powered by BlueRibbon are an integral part of this and I am looking forward to a long and successful partnership."
MMO game Street Mobster leaking data of 1.9 million users due to critical vulnerability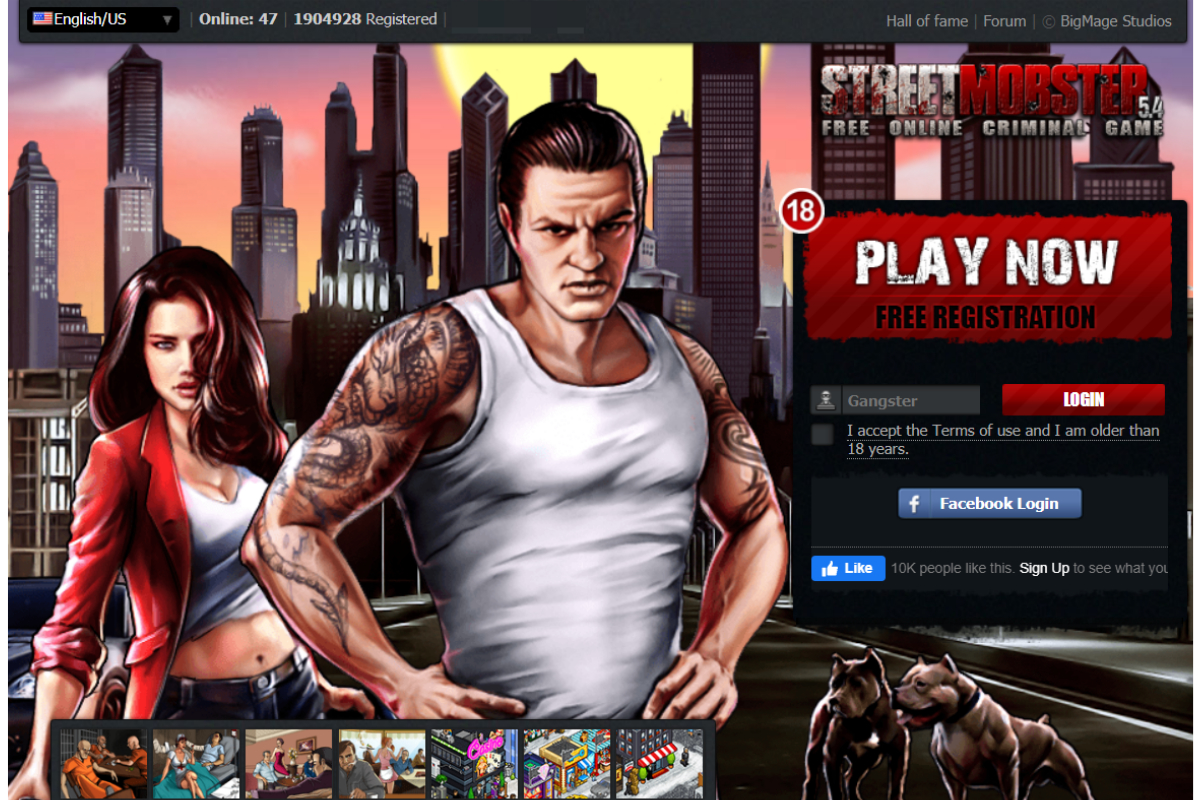 Reading Time:
3
minutes
Attackers could exploit the SQL Injection flaw to compromise the game's database and steal user data.
The CyberNews.com Investigation team discovered a critical vulnerability in Street Mobster, a browser-based massively multiplayer online game created by Bulgarian development company BigMage Studios.
Street Mobster is a free to play, browser-based online game in the mafia empire genre where players manage a fictional criminal enterprise. The game boasts a 1.9+ million player base and stores a user record database that can be accessed by threat actors by committing an SQL Injection (SQLi) attack on the game's website.
Other games created by BigMage Studios are also potentially vulnerable to the same type of attack, which means that there is a possibility that even more users might be at risk.
The records that can be compromised by exploiting the SQLi vulnerability in Street Mobster potentially include the players' usernames, email addresses, and passwords, as well as other game-related data that is stored on the database.
Fortunately, after we reported the vulnerability to BigMage Studios, CERT Bulgaria, and the Bulgarian data protection authority, the issue has been fixed by the developers and the user database is no longer accessible to potential attackers.
What is SQL Injection?
First found back in 1998, SQLi is deemed by the Open Web Application Security Project (OWASP) as the number one web application security risk.
Even though this vulnerability is relatively easy to fix, researchers found that 8% of websites and web applications are still vulnerable to SQLi attacks in 2020. Which, from a security perspective, is inexcusable. So much so, in fact, that UK internet service provider TalkTalk was hit with a record £400,000 fine over succumbing to a cyberattack that involved SQLi.
The vulnerability works by injecting an unexpected payload (a piece of code) into the input box on the website or in its URL address. Instead of reading the text as part of the URL, the website's server reads the attacker's payload as code and then proceeds to execute the attacker's command or output data that would otherwise be inaccessible to unauthorized parties. Attackers can exploit SQLi even further by uploading pieces of code or even malware to the vulnerable server.
The fact that Street Mobster is susceptible to SQLi attacks clearly shows the disappointing and dangerous neglect of basic security practices on the part of the developers at BigMage Studios.
How we found this vulnerability
Our security team identified an SQL Injection vulnerability on the Street Mobster website and were able to confirm the vulnerability by performing a simple command injection test on the website URL. The CyberNews team did not extract any data from the vulnerable Street Mobster database.
What's the impact of the vulnerability?
The data in the vulnerable Street Mobster database can be used in a variety of ways against the players whose information was exposed:
By injecting malicious payloads on Street Mobster's server, attackers can potentially gain access to said server, where they can install malware on the game's website and cause harm to the visitors – from using the players' devices to mine cryptocurrency to redirecting them to other malicious websites, installing malware, and more.
The 1.9 million user credentials stored on the database can net the attackers user email addresses and passwords, which they can potentially use for credential stuffing attacks to hack the players' accounts on other gaming platforms like Steam or other online services.
Because Street Mobster is a free-to-play game that incorporates microtransactions, bad actors could also make a lot of money from selling hacked player accounts on gray market websites.
What to do if you've been affected?
If you have a Street Mobster account, make sure to change your password immediately and make it as complex as possible. If you've been using your Street Mobster password on any other websites or services, change that password as well. This will prevent potential attackers from accessing your accounts on these websites in case they try to reuse your password for credential stuffing attacks.
However, it's ultimately up to BigMage Studios to completely secure your Street Mobster account against attacks like SQLi.
Disclosure and lack of communication from BigMage Studios
Following our vulnerability disclosure guidelines, we notified the BigMage Studios about the leak on August 31, 2020. However, we received no reply. Our follow-up emails were left unanswered as well.
We then reached out to CERT Bulgaria on September 11 in order to help secure the website. CERT contacted the BigMage Studios and informed the company about the misconfiguration.
Throughout the disclosure process, BigMage Studios stayed radio silent and refused to get in touch with CyberNews.com. Due to this reason, we also notified the Bulgarian data protection agency about the incident on October 9 in the hopes that the agency would be able to pressure the company into fixing the issue.
Eventually, however, BigMage Studios appear to have fixed the SLQi vulnerability on streetmobster.com, without informing either CyberNews.com or CERT Bulgaria about that fact.
Spelinspektionen Signs MoU with Kansspelautoriteit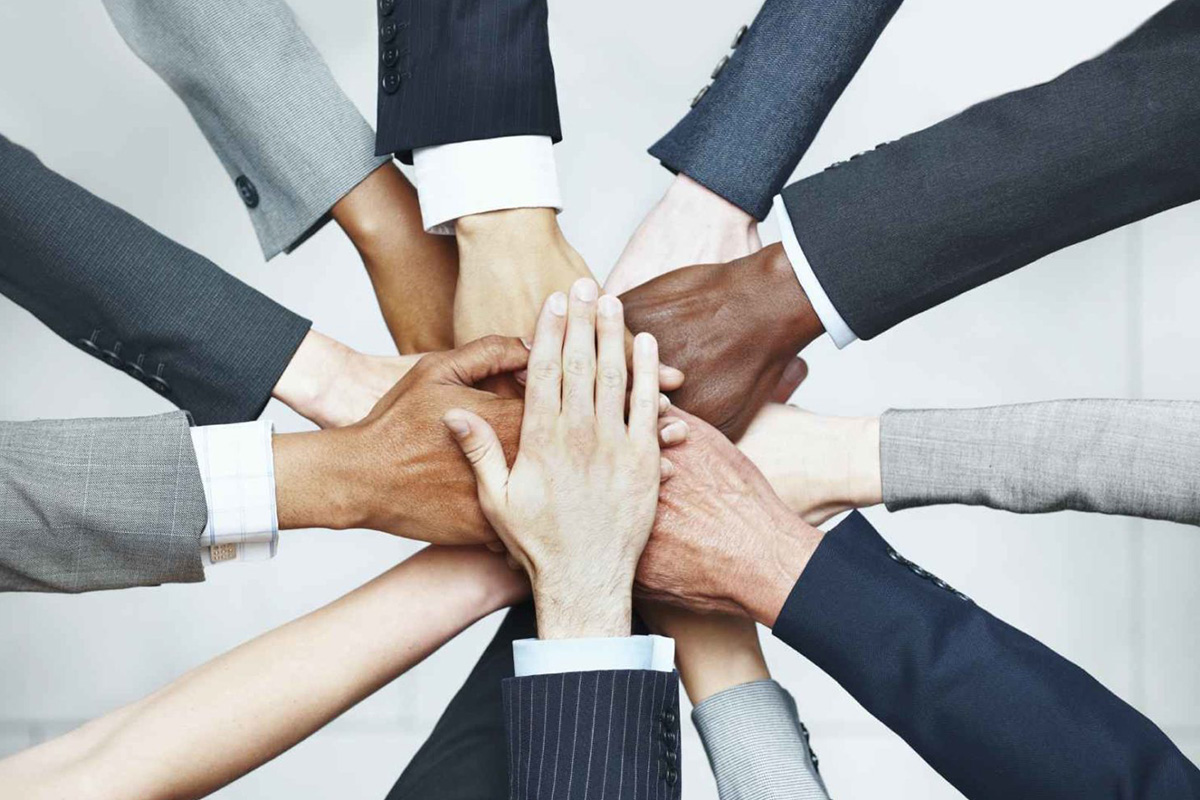 Reading Time:
< 1
minute
Swedish Gambling Authority Spelinspektionen has signed a memorandum of understanding with Kansspelautoriteit. The strengthened partnership has been designed to facilitate the ongoing exchange of information and streamline supervision between the two European regulators.
René Jansen, chairman of Kansspelautoriteit, stated that he is "delighted that agreements with international regulators are formalised and captured in memorandums of understanding."
He added: "On the one hand because of the solid basis they provide for cooperation and on the other hand because of the clear signal that will be given towards the gambling and gaming industry."
"By opening the communication channels between the authorities we become stronger in our supervisory activities. This is the fourth MoU we sign with European gambling authorities since the new Swedish regulation came into force in 2019," Camilla Rosenberg, director-general of Spelinspektionen, said.
AretoNet Integrates with Dragonfish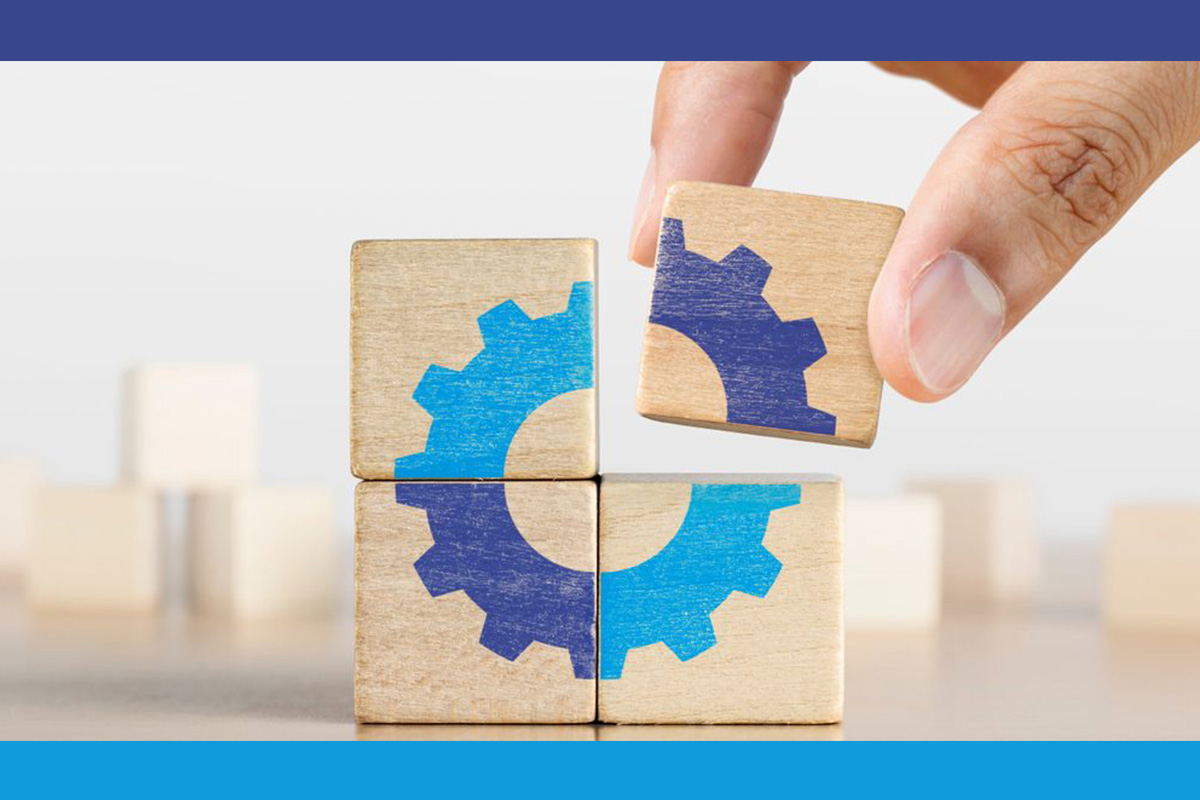 Reading Time:
< 1
minute
AretoNet has integrated with igaming platform provider Dragonfish to sell its products and launch its platform with 10 Inter Group Partner Holding operator brands. IGP serves as a white label affiliate for DragonFish.
"We're excited to launch AretoNet for all our BI, CRM and marketing needs. We wanted a cost-effective solution giving us in-depth and meaningful insights into our player data but keeping functionality easy-to-use. AretoNet is the perfect fit," Urban Håden, CEO of IGP, said.
AretoNet is a technology platform that enables operators to evaluate their player database and, with complete lifecycle analytics, launch automated multi-channel and multi-level marketing campaigns.
"We're delighted to launch IGP's ten brands on our platform to support its aggressive growth plans over the next few years. We're also pleased that through this partnership, we have been able to integrate with one of the leading igaming platforms, meaning, it is now seamless for all Dragonfish operators to partner with us and launch our platform. We're looking forward to onboarding more operators in the coming months," Justin Farrugia, co-founder of AretoNet, said.