UK Gambling Commission Approves BetBlocker.org as Prevention Charity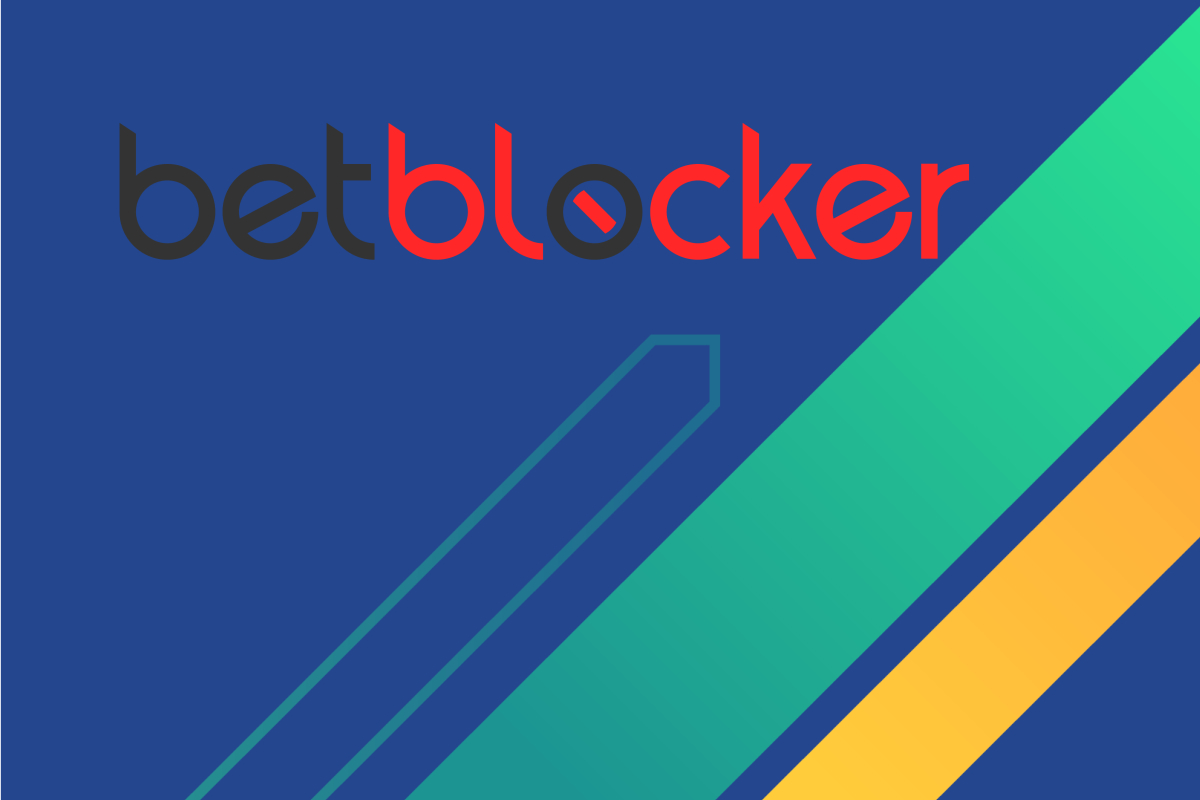 Reading Time:
2
minutes
BetBlocker.org is proud to announce that it has been officially recognised by the UK Gambling Commission (UKGC) as a responsible gambling charity with the primary focus of helping to prevent problem gambling. The charity is now found listed on the UKGC website as one of only six charities recognised by the regulator under the prevention heading.
BetBlocker provides a free app that allows users to restrict their internet capable devices from accessing over 12.4k gambling operator websites (a 'blocking' software). The restrictions can last from 24 hours up to 5 years offering flexibility to the user to allow them to best manage their interactions with gambling in a controlled and responsible manner. The app is available on the following platforms: Android, iOS, Windows, Apple Mac, Linux and Fire OS.
BetBlocker.org was registered with the OSCR, Scotland's charity regulator, in August 2019. Its main purposes, as listed on the OSCR website, are "the prevention or relief of poverty" and "the relief of those in need by reason of age, ill health, disability, financial hardship or other disadvantage".
Gambling operators, other organisations, and even the general public can now donate to BetBlocker.org in order to fund its activities. Donations from UKGC licensed gambling operators can also be counted towards the license required RET donations. This is especially significant as the regulator has been sign-posting for some time the possibility that their licensees may soon be required to offer a free license to a blocking software to any self-excluding player. As BetBlocker is currently the only free blocking software, by donating to the charity the generosity shown by the operator can be reciprocated by ensuring that a free blocking software remains available should the regulator choose to make this a license requirement. In this manner donating to BetBlocker may actually save operators money in the long run.
As a charity, BetBlocker.org can only continue operating as long as it is funded by generous contributors. Operators opting to cooperate with the charity are not only supporting the thousands of users that are actively using the tool every day but are insuring themselves against potential future overheads that would come from having to provide commercial licenses to an alternative blocking software to individuals looking to self-exclude.
In the short time since the UKGC charity recognition came through, BetBlocker has already received significant financial contributions from both Greentube (Novomatic) and L&L Europe. These contributions have already allowed for significant upgrades to be made to the service being offered.
About BetBlocker.org:
BetBlocker.org is a charitable organisation established to help relieve the burdens caused by gambling through the prevention of problem gambling. The organisation's main tool is software that can be downloaded and installed to prevent online devices from gaining access to gambling sites. The software is offered free of charge to both consumers and gambling operators. It is funded through charitable contributions.

IAGR releases conference program for IAGR2022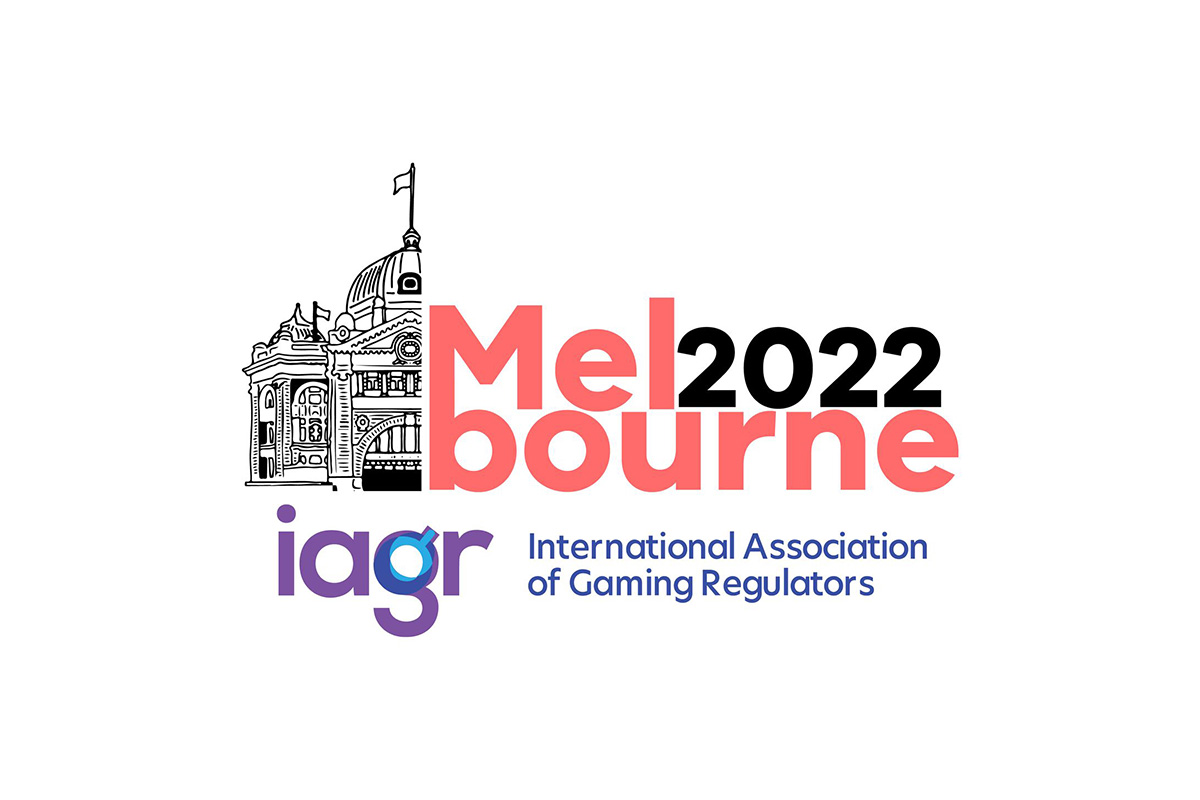 Reading Time:
< 1
minute
The International Association of Gaming Regulators has released the program for its
annual conference, taking place in Melbourne, Australia from 17 to 20 October.

The program is available on IAGR's website, with early–bird ticket prices on offer until 15
August.

IAGR Vice President and UK Gambling Commission Director, Ben Haden, believes the
line–up is one of the strongest yet, reflecting a time of disruption through a lens of
innovation.

"Over four days, our speakers and attendees will delve into global regulatory challenges,
safer gambling initiatives, security updates and technology advances impacting the
industry," explains Ben.

"With sessions including 'Why the Women's World Cup 2023 will be the biggest betting
event ever', 'An introduction to gambling in the Metaverse', 'Regulating emerging
technology', 'Gambling–like reward mechanisms in video games' and 'How regulators can
use lived experience to prevent gambling harm', it's clear we have a richly diverse,
fascinating and relevant line–up."

This year's speakers include:
• Michael Morton, Senior Policy Counsel, Nevada Gaming Control Board
• Fran Thorn, Chair, Victorian Gambling and Casino Control Commission
• Earle Hall, VC, International Gaming Standards Association & CEO @ AXES.ai
• Andrew Rhodes, CEO, Gambling Commission United Kingdom
• Professor Sally Gainsbury, Director, Gambling Treatment and Research Clinic,
Brain and Mind Centre, University of Sydney
• Stephen Bryan, QC, Special Manager for the Melbourne Casino Operator
• Paul Buck, CEO, Epic Risk Management

More sessions and panellists are expected to be confirmed over the coming weeks.

Dr Jason Lane, IAGR President and Chief Executive of the Jersey Gambling
Commission, says he's particularly looking forward to being able to greet regulators from
across the globe in person.

"Many gambling regulators, including me, couldn't travel to last year's conference in
Boston," says Jason. "IAGR2022 will be an amazing opportunity to reunite, connect and
build relationships with regulators, industry stakeholders and thought leaders in person
in beautiful Melbourne."

IAGR2022 is hosted by the Victorian Gambling and Casino Control Commission.
Hunting Tournaments – New Bonus by SOFTSWISS Sportsbook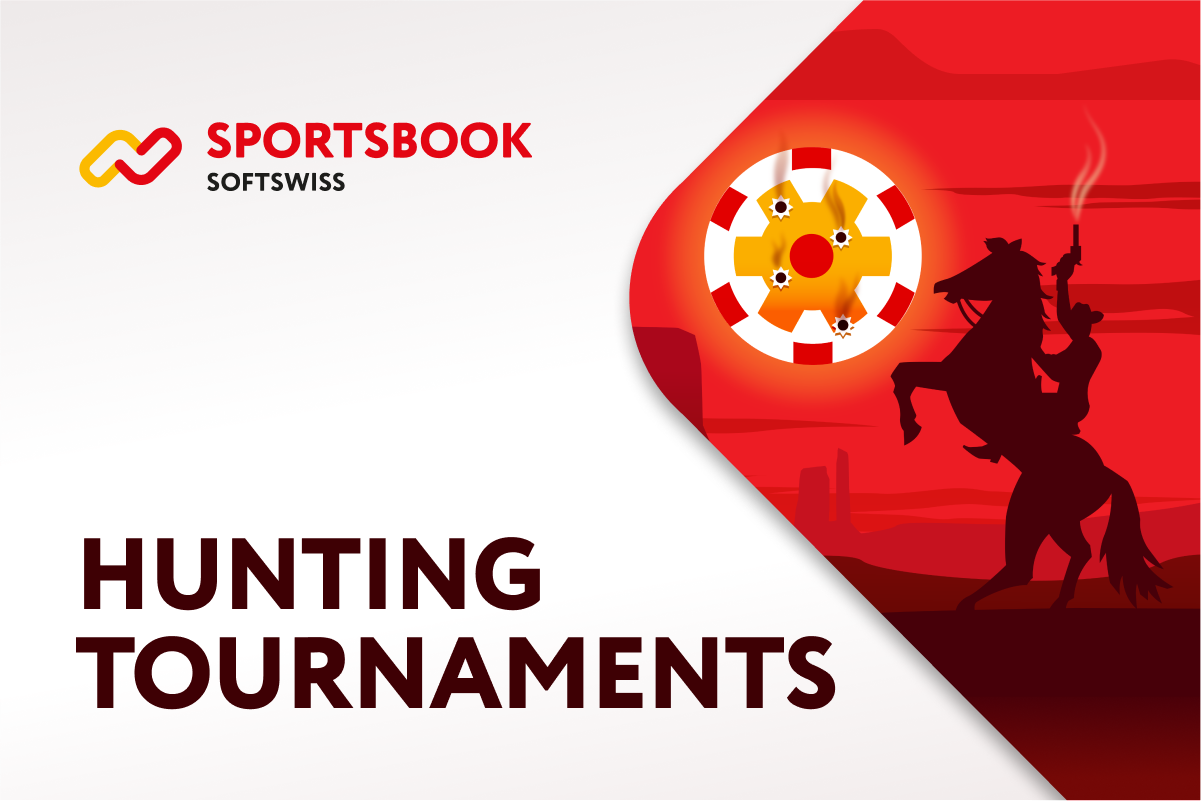 Reading Time:
2
minutes
SOFTSWISS boosts bonus opportunities of its sports betting platform with the launch of a new exclusive option – Hunting Tournaments. The novelty is another tool to gamify the online betting process and increase player engagement. 
Hunting Tournaments by the SOFTSWISS Sportsbook are the first of its kind in the sports betting market. The combination of simple rules and captivating mechanics make the feature a true must-have for online betting brands looking for innovative instruments to attract new players. 
The tournament starts with announcing the prize pool, which is reduced with every player's bet. At the same time, each bet brings the player a certain amount of bonus points which transforms into Freebets when the bonus points sum is equal to the player's average wager. The opportunity to get a Freebet disappears when the sum of bets reaches the sum of the prize pool, adding more rush and excitement to the betting process. 
The operator can customise the bonus according to the brand's needs or relevant events. For instance, it can be tailored to a monthly tournament or a promo dedicated to a particular sport or sports tournaments such as a world championships or the Olympic Games. Moreover, thanks to its flexibility, the bonus can focus on a specific player category.
"We've made another move to expand our portfolio of exclusive bonuses to gamify sports betting. That's what we are working on now! Such features are an effective opportunity to promote your brand or events and work flexibly with different markets. As for the players, they have the opportunity to choose a game strategy and always win despite their streak," noted Alexander Kamenetskyi, Product Owner at SOFTSWISS Sportsbook.
Earlier this year, the SOFTSWISS Sportsbook launched the Lootbox Bonus and Freebet Booster. Both features are aimed at enriching the player experience. 
About SOFTSWISS 
SOFTSWISS is an international iGaming company supplying certified software solutions for managing gambling operations. The expert team, which counts 1,300+ employees, is based in Malta, Poland, Georgia, and Belarus.  SOFTSWISS holds a number of gaming licences and provides one-stop-shop iGaming software solutions. The company has a vast product portfolio, including the Online Casino Platform, the Game Aggregator with thousands of casino games, the Affilka affiliate platform, the Sportsbook Platform and the Jackpot Aggregator. In 2013 SOFTSWISS was the first in the world to introduce a bitcoin-optimised online casino solution.
Bragg's ORYX Gaming Expands Dutch Footprint with Fair Play Launch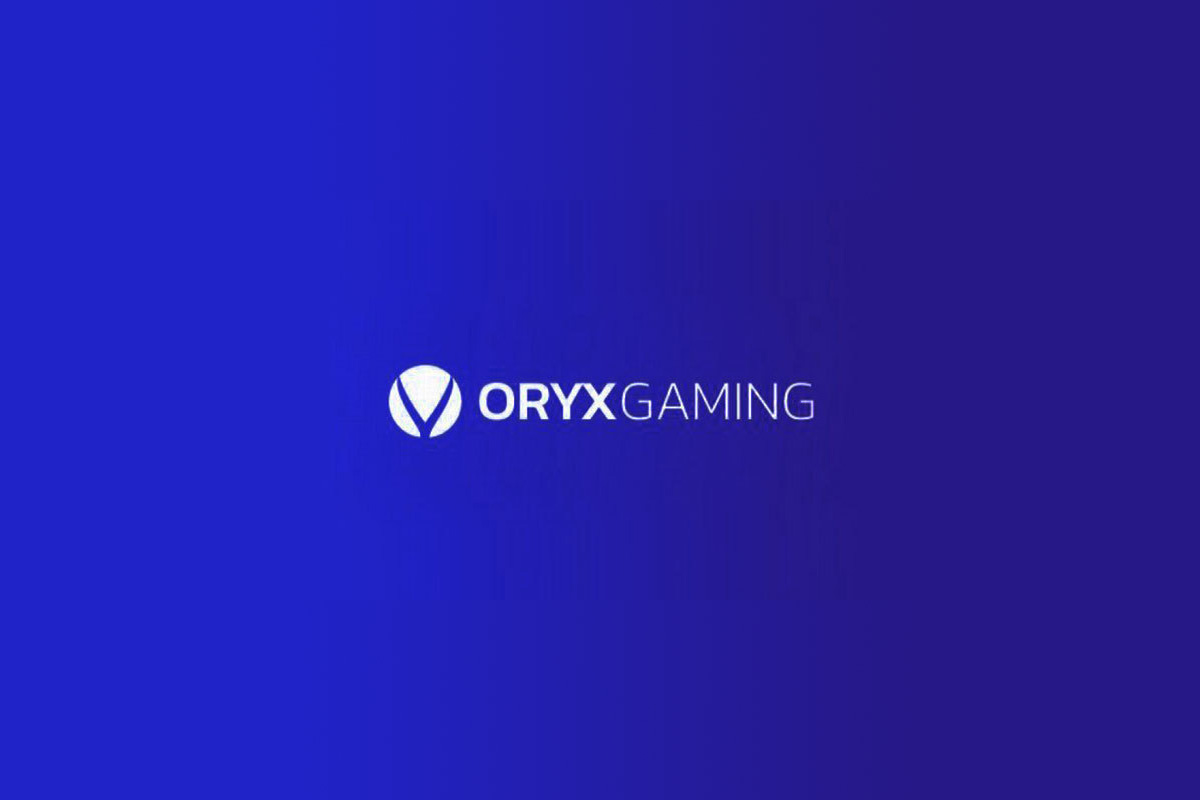 Reading Time:
2
minutes
ORYX Gaming, a Bragg Gaming Group company (NASDAQ: BRAG, TSX: BRAG) ("Bragg" or the "Company"), has taken its content live with Dutch operator Fair Play, further boosting its presence in the emerging market.
The operator's customers now have access to games from ORYX's exclusive RGS partners as well as content from its in-house studios, including the recently launched Atomic Slot Labs.
Fair Play is a well-established brand in the Netherlands, having operated casinos and slot machine arcades in the country for more than 35 years. The operator's online site went live as the Dutch market opened last year and features a wide range of premium content tailored for a local audience.
The partnership is the latest in a string of significant deals that Bragg has signed in the fledgling jurisdiction. Already playing an important part of Bragg's growth trajectory, the Netherlands now represents the company's top market.
Recent figures published by the Dutch regulator showed GGR for the iGaming sector was worth over US$200mn (EUR 185m) in the fourth quarter of 2021, highlighting the potential for future growth as the market continues to mature.
Chris Looney, Chief Commercial Officer at Bragg, said: "Dutch iGaming has been outperforming our expectations and in a short space of time we have established ourselves as a major platform and content supplier in the region. Partnering with a prominent operator like Fair Play further cements our position and we look forward to working with a company of their stature and history as we introduce their players to our content."
Pascal Janshen, Business Development Manager at Fair Play, said: "Bragg's games are of high quality, offering a great blend of entertainment and engagement. We know their portfolio is performing well in the Netherlands and we are thrilled to now be able to provide our players with their proven titles and further enhance the gaming experience that our customers have come to expect when entering our online casino."