New service grants bookmakers overview of esports athletes' ages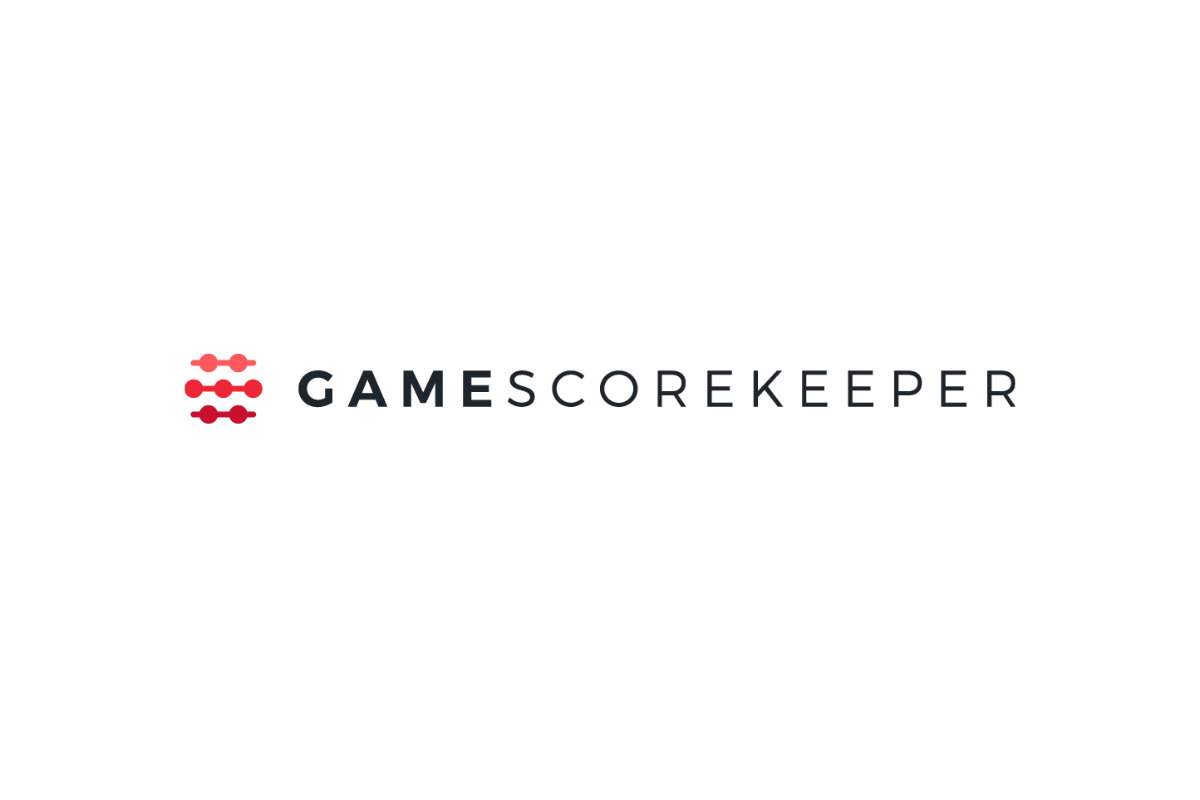 Reading Time:
2
minutes
Esports betting operators can now minimize the risk of taking bets on matches with too many under-18 athletes with the help of a new service.
Kyle Giersdorf was only 16 years old when he won the Fortnite World Cup and Yu "JackeyLove" Wen-Bo 17 when his team Invictus won the League of Legends World Championship. The number of under-18 esports athletes is growing, making it increasingly important for betting operators to ensure compliance with regulation concerning the age of the athletes.
This made GameScorekeeper, a Danish company dedicated to providing solutions for esports betting, take a closer look at the challenge:
– In football, it's relatively easy to pinpoint most under-18 teams. But in esports, many teams field a mix of under-18 and 18+ athletes which has made our clients increasingly interested in a service that makes the athletes' age transparent and actionable, says founder and CEO of GameScorekeeper Felix Klastrup.
According to GameScorekeeper, two of the top five teams on the Counter-Strike world ranking have starting players under 18 and the number of under-18 players is likely to grow with the same speed as the esports industry.
Accordingly, Felix Klastrup's company has developed a new product to make his clients' lives easier:
– We have developed a new service that covers more than 95 percent of all CS:GO teams and their age majorities. Any operator can use the service to manually or automatically suspend bets with teams with a majority of players under 18. The betting industry will go a long way to ensure compliance and with this service it's relatively easy for them.
The first operator to make use of GameScorekeeper's service is Betway. Adam Savinson, Head of Esports at Betway Group, explains:
– We are committed to providing the widest selection of markets on esports while at the same time ensuring all bets live up to our strict responsible policies and comply with regulation on athletes' age. The Player Age Service from GameScorekeeper ensures that we can maintain this efficiently.
Sweden and Spain have imposed regulation barring betting on under-18 players or teams with an under-18 majority and other countries are likely to follow suit. GameScorekeeper's 'Player Age Service' is based on a register of the age of the esports athletes which is linked to the players' team making it possible for operators to exclude under-18 athletes or teams when using the new service.
Fnatic Announces the Appointment of New Chairman, Lucien Boyer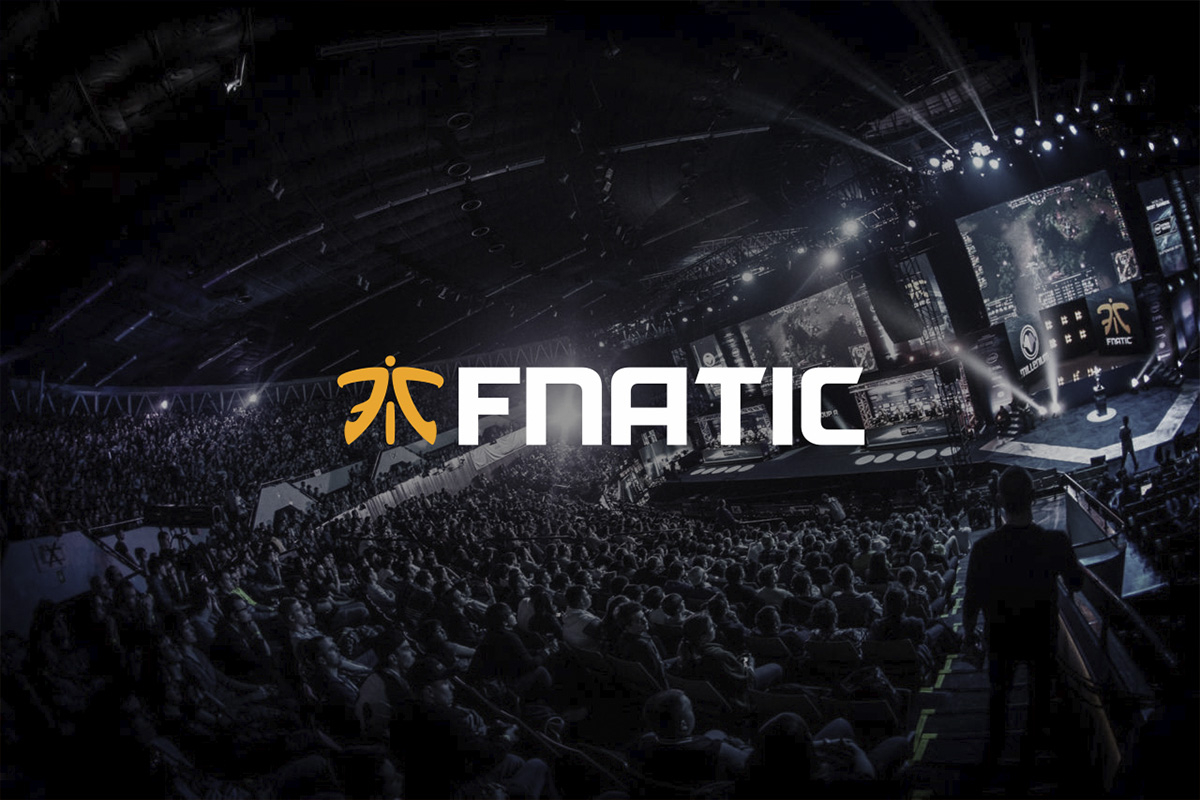 Reading Time:
3
minutes
Continues Role as Pace-Setter for Global Esports Performance with The Addition of Top Talent from the Sports and Entertainment Industries
Fnatic, leading London-based esports organisation, today announced the appointment of its new Chairman, Lucien Boyer, who brings decades of success and experience from the sports and entertainment industry. Additionally, the brand has brought on two new hires to support the continued growth of its talent and partnerships division: Soraya Sobh, Head of Talent Management and George Mead, Interim Partnerships Director. These impressive additions bolster the growing Fnatic leadership team to secure its leadership position in the world of esports.
"At Fnatic, we are always on the search for top talent across industries, and we are excited to welcome Lucien to leverage his deep expertise and network within the media and sports landscape," said Sam Mathews, Founder and CEO of Fnatic. "As a leader in esports performance, we are constantly working towards a more diverse and inclusive future, and we pride ourselves on being an equal opportunity employer as we continue to grow our business in 2020 and beyond. The team looks forward to working closely with both Soraya and George to ensure Fnatic continues to be at the top."
As the Chairman, Lucien will help support the company's next phase of growth, advance and develop the brand internationally and continue driving relationships with key stakeholders in the media and entertainment landscape. He is recognised as one of the leading experts in sports and entertainment marketing and is an industry pioneer in sponsorship activation, branded content, experiential marketing, fan engagement and social entertainment. Lucien is co-founder of Inspiring Sport Capital and Chairman of Global Sports Week, an annual international sports event that connects diverse leaders to shake, shape and share the future of the sport economy. Prior to that, Lucien was the Chief Marketing Officer at Vivendi, the leading integrated media, content and communications group and the Global President and CEO of Havas Sports and Entertainment. Lucien will succeed Nick Fry non-executive Chairman, who will remain as an advisor to Fnatic.
"I am humbled to join a highly successful organisation led by such a visionary founder and CEO," says Lucien Boyer. "There is no doubt that esports represents the most promising new frontier for sports, bringing it closer to the entertainment world. I believe that my unique mix of experience and leadership in brand, sport, media and the entertainment business will help guide Fnatic through the next stage of its success story."
Lucien's appointment builds on other reinforcements Fnatic has made to its leadership and management teams this year, particularly in the talent and partnership verticals. Soraya joins Fnatic to continue building out the internal talent management function. Previously, she ran her own artist management agency where she worked with well-known creators such as Above & Beyond and Benny Benassi. This experience, coincided with her entrepreneurial spirit, provides the perfect blend to ensure Fnatic remains the destination of choice for all the best pro-gaming, creator and influencer talent in esports. Soraya is also a recent winner of the Women of the Future (Media) award sponsored by Aviva, and is a previous Music Week 30 Under 30 rising star.
George joins Fnatic following an extensive career with Beko, leading global brand management and partnerships where he spearheaded the Beko #EatLikeAPro campaign with FC Barcelona and UNICEF, which received a series of international industry awards. As Fnatic continues to secure notable, global brand partnerships, George's prior experience of working with iconic brands and major sports teams brings a strong, knowledgeable perspective to the organisation. With the increased interest of non-endemic brands looking to partner with esports or gaming organisations, George offers an experienced outlook to the table.
"In a young industry and community such as gaming, there are many opportunities to differentiate," continued Mathews. "At Fnatic, we're utilising our talent to continue creating a competitive advantage among the biggest brand holders in esports, music and entertainment. Each new hire supports our brand's larger mission of seeking out, leveling up and amplifying performance-led creators, players and brands for the years to come."
WePlay Esports invests in Organization.GG, a platform which helps pro gamers and streamers to boost their income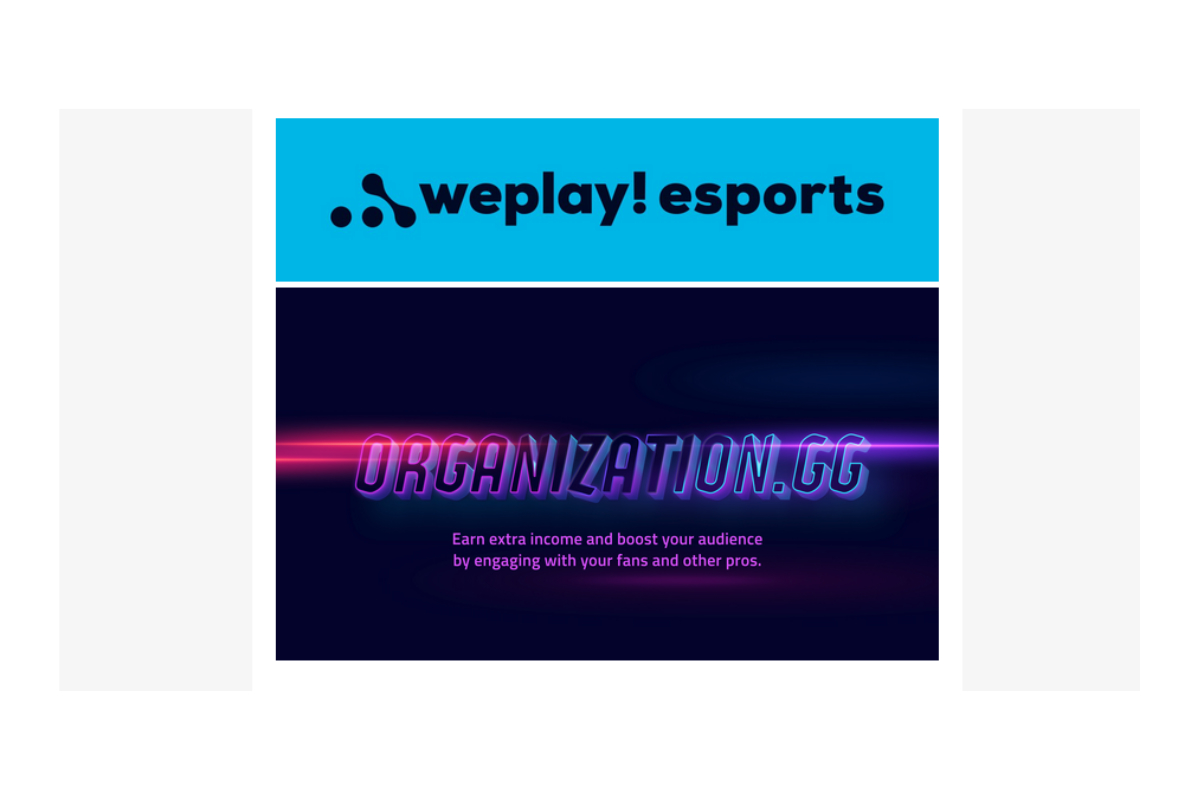 Reading Time:
2
minutes
Fans can show their favorite streamers and pro players even more support through interactive activities
The first of many more investments to come
WePlay Esports media holding has invested in a new online interactive platform called Organization.GG. This is just the beginning of what will become a long history of investment in the gaming and entertainment industry by the company, and we are glad to have Organization.GG as our first.
One might ask why WePlay Esports is interested in content creators and engagement. To this, Oleg Krot, CEO and Managing Partner of WePlay Esports media holding, had the following to say: "To continue to host great events, we need an ecosystem that enables all its stakeholders to thrive. Organization.GG will do just that for streamers and pro players, keeping our audiences engaged until our next big event."
We are delighted to have WePlay Esports not only as our investor but as a strategic partner that will boost our growth through various partnerships and integrations. We are confident that this will be a mutually beneficial partnership," says Organization.GG CEO, Dima Okhrimchuk.
A sustainable source of income for content creators
With its rise in popularity as a full-fledged profession, the number of streamers has gone up considerably. As a result, competition among streamers is up. There was a 40% reduction in viewers per streamer from 2015 to 2020, with donations accounting for over 50% of their income. With the need for varied, ever-growing content, viewers value personalized interaction and content from streamers, and this is why Organization.GG exists.
"Organization.GG bridges the interaction gap between pro gamers and streamers and their fans by offering online shared experiences. We are kicking off with a Wolf Pack Challenge in CS:GO where pros will challenge each other, and their fans will play along," stated Organization.GG CEO, Dima Okhrimchuk.
Tailor-made interactive activities for fans
Organization.GG provides streamers and pro players with access to its payment system, game servers, stats, scheduling, and other parts of its automated infrastructure to create personalized experiences for their fans. This provides viewers with fun and diverse ways of interacting with their favorite talent, leaving them hungry for the next opportunity to join in the action.
Global Esports Federation Welcomes New Members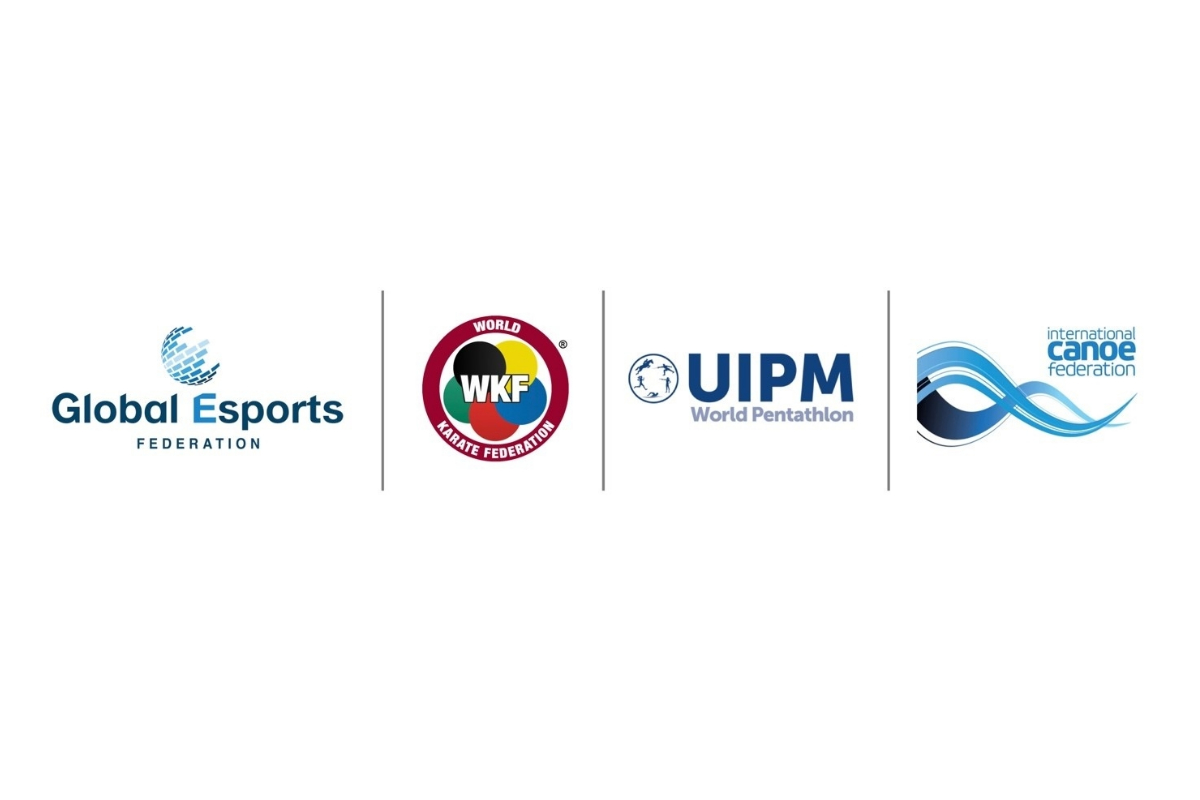 Reading Time:
2
minutes
Global Esports Federation (GEF) has welcomed World Karate Federation, Union Internationale de Pentathlon Moderne (World Pentathlon) and International Canoe Federation as its new members.
"The addition of new International Federation members is testament to the vital work the Global Esports Federation has put in to develop the community and facilitating the convergence of esports, sport, technology and innovation. We anticipate greater collaboration among our members and partners in developing initiatives that are in service to the esports community through our #worldconnected platform," Chris Chan, President of Global Esports Federation, said.
"We believe that the strategic partnership with the Global Esports Federation puts the World Karate Federation in the front lines of esports initiatives. This collaboration shows the WKF's interest in continuing breaking new grounds, and it further demonstrates that karate is a modern discipline, constantly adapting to move ahead with the times. By working with key partners such as the GEF, we enable digital transformation for the sport to reach out to a larger audience globally. This is the first of a good deal of exciting news to come regarding karate and esports," Antonio Espinós, President of World Karate Federation, said.
"We are excited to partner with the Global Esports Federation to provide more opportunities to participate in esports to members of our global UIPM Sports community and the wider world. Like the International Olympic Committee, we see great potential for incorporating electronic and virtual forms of UIPM Sports into our movement. UIPM is committed to innovation – in the spirit of the founder of Modern Pentathlon, Baron Pierre de Coubertin – and to making our sports appeal to younger generations," Dr Klaus Schormann, President of UIPM, said.
"The International Canoe Federation is excited to join the Global Esports Federation, and to jointly explore and develop an interactive and engaging esports experience for canoeing. The opportunities to elevate a physical sport with technology is boundless and is limited only by the imagination. We look forward to embracing esports as a new frontier to evolve the sport and appeal to an even wider audience globally," José Perurena López, President of International Canoe Federation, said.