Guanyu Zhou Wins First Ever Virtual Bahrain Grand Prix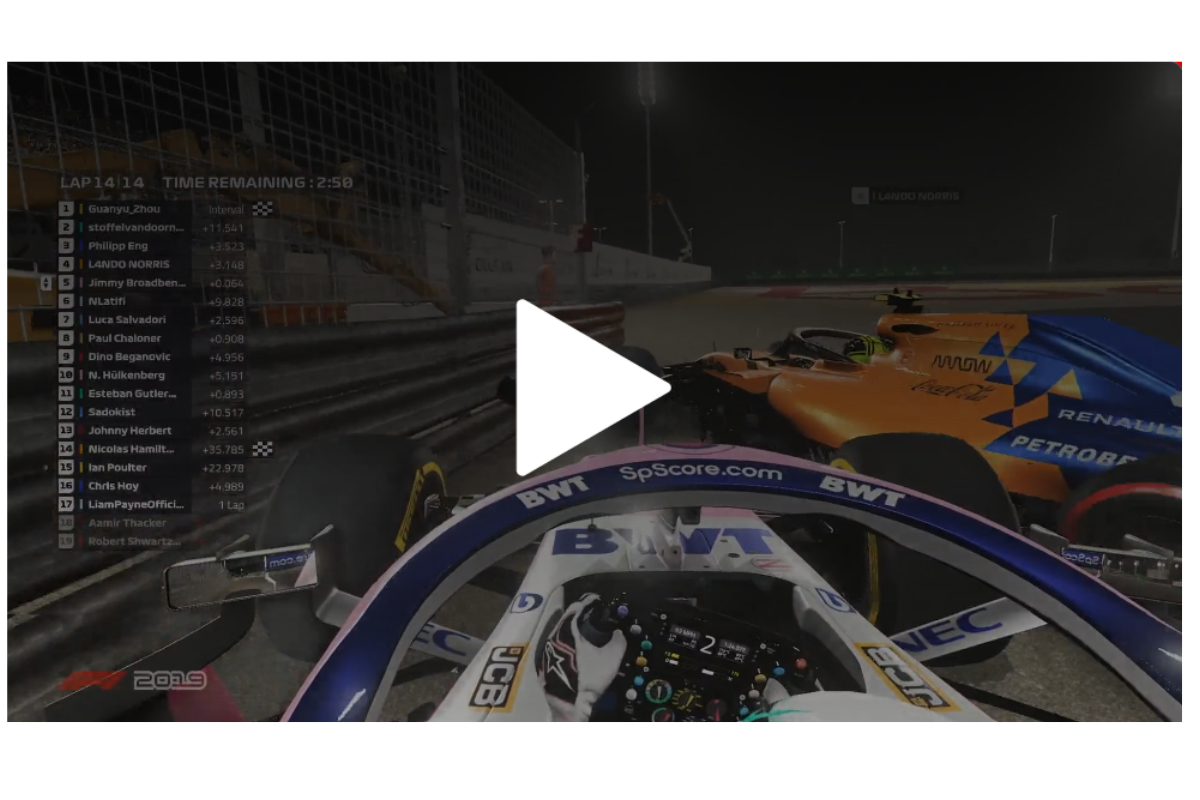 Reading Time:
< 1
minute
Team Renault driver Guanyu Zhou clinched victory in the first ever virtual Bahrain Grand Prix on Sunday night (March 22nd). The 20-year-old from China, who currently competes in the FIA Formula 2 Championship as well as serving as a test driver for Renault in Formula 1, finished ahead of Mercedes Formula E driver Stoffel Vandoorne in second and professional racing driver Philipp Eng in third.
Commenting on his historic victory, Zhou said "Qualifying went well and gave me a good starting position for the race and I'm really happy to get the win. It's an amazing feeling, I enjoy playing the F1 video game a lot when I'm not racing as it gets you as close to reality as possible. It wasn't easy but I'm happy with how everything went."
Elsewhere on the grid, current F1 drivers Lando Norris and Nicholas Latifi finished fifth and sixth respectively, whilst Zhou's Renault teammate Ian Poulter grabbed 14th, ahead of Sir Chris Hoy in 15th and Liam Payne in 16th.
A peak audience of 395K concurrent viewers tuned in to watch the virtual Bahrain Grand Prix across YouTube, Twitch and Facebook according to Esports Charts, with the race also broadcast live with international broadcast partners including in the UK on Sky Sports.
You can watch full highlights of the race on YouTube here.
The next Virtual Grand Prix will take place on April 5 around the Australian Grand Prix circuit in Melbourne.
Please find below a full breakdown of the top 10 positions for the virtual Bahrain GP below:
Guanyu Zhou – Renault
Stoffel Vandorne – Mercedes
Philipp Eng – Red Bull
Jimmy Broadbent – Racing Point
Lando Norris – McLaren
Nicholas Latifi – Williams
Luca Salvadori – AlphaTauri
Redeye – Haas
Dino Beganovic – FDA Hublot Esports Team
Esteban Gutierrez – Mercedes
LG Electronics Launches LG Gaming eSports Channel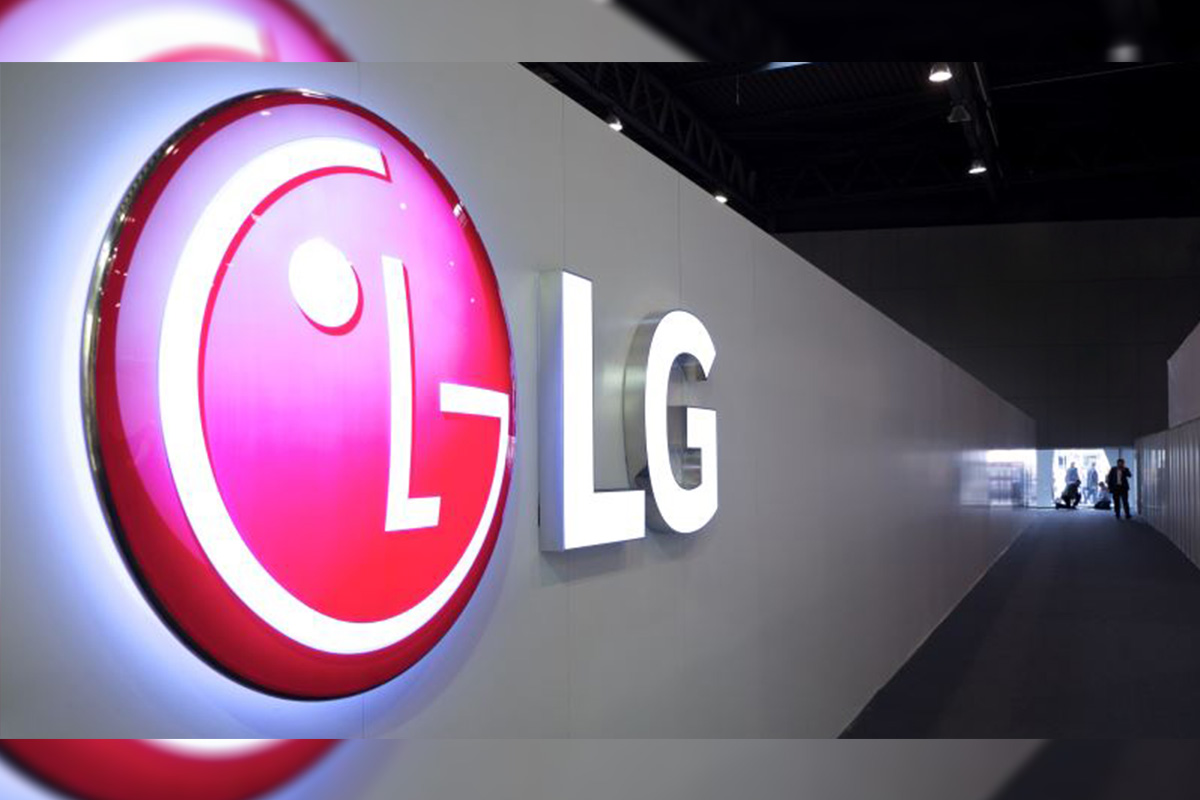 Reading Time:
< 1
minute
LG Electronics UK has launched its esports and gaming-dedicated channel "LG Gaming" in collaboration with Kairos Esports. The channel will serve the esports and gaming communities "with specifically tailored content and services."
LG Gaming will additionally feature unique visual elements likely to highlight a selection of LG Electronics hardware and focus on delivering gaming content exclusively.
"The gaming and esports community is one of the most unique and exciting communities in the world, and as one of the leading providers of esports products, it's incredibly important to us to have a real and authentic involvement with the culture," Carolyn Anderson, Marketing Director at LG Electronics UK, said.
"LG Gaming provides us with a new opportunity to connect and get involved in a way that we never have before, and we can't wait to reveal some of the activities we have planned – starting with upgrading our fans' set-ups at home," Carolyn Anderson added.
"It's a really exciting time for us at Kairos Esports as we go from strength to strength, having now launched many of the largest and most successful gaming and esports brand activations globally within the last year. This new launch with LG has been a big focus of the team recently and we can't wait to show the gaming and esports community just how valuable LG Gaming can be to them," Drew Townley, CEO of Kairos Esports, said.
Team Secret Partners with HUYA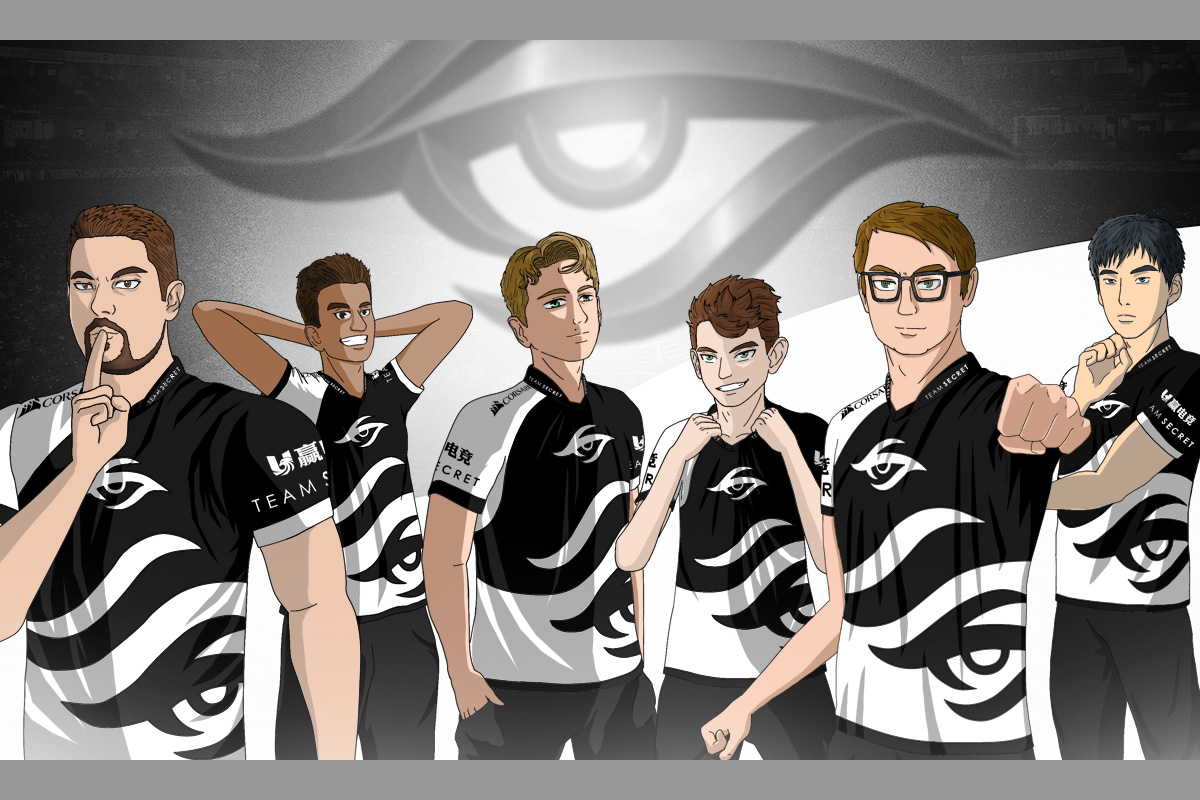 Reading Time:
< 1
minute
Team Secret has entered into a multi-year partnership with the Chinese streaming platform HUYA. As part of the deal, Team Secret's players will stream on the platform. HUYA will also act as a jersey sponsor for the organisation.
"Excited to be working with one of the biggest streaming platforms in China. With this partnership, Team Secret will be able to reach new communities, and connect more effectively with our fans globally than ever. Looking forward to making huge waves in esports with this amazing collaboration!" John Yao, CEO of Team Secret, said.
Team Secret joins Team Liquid and Team Griffin as a partner of HUYA, becoming part of a growing roster of organisations that are looking to tap into the vast and enthusiastic Chinese market.
Esports Entertainment Group Forms New Jersey Subsidiary to Pursue Licensing Strategy in United States. Receives Additional $1.86 Million From Exercise of Warrants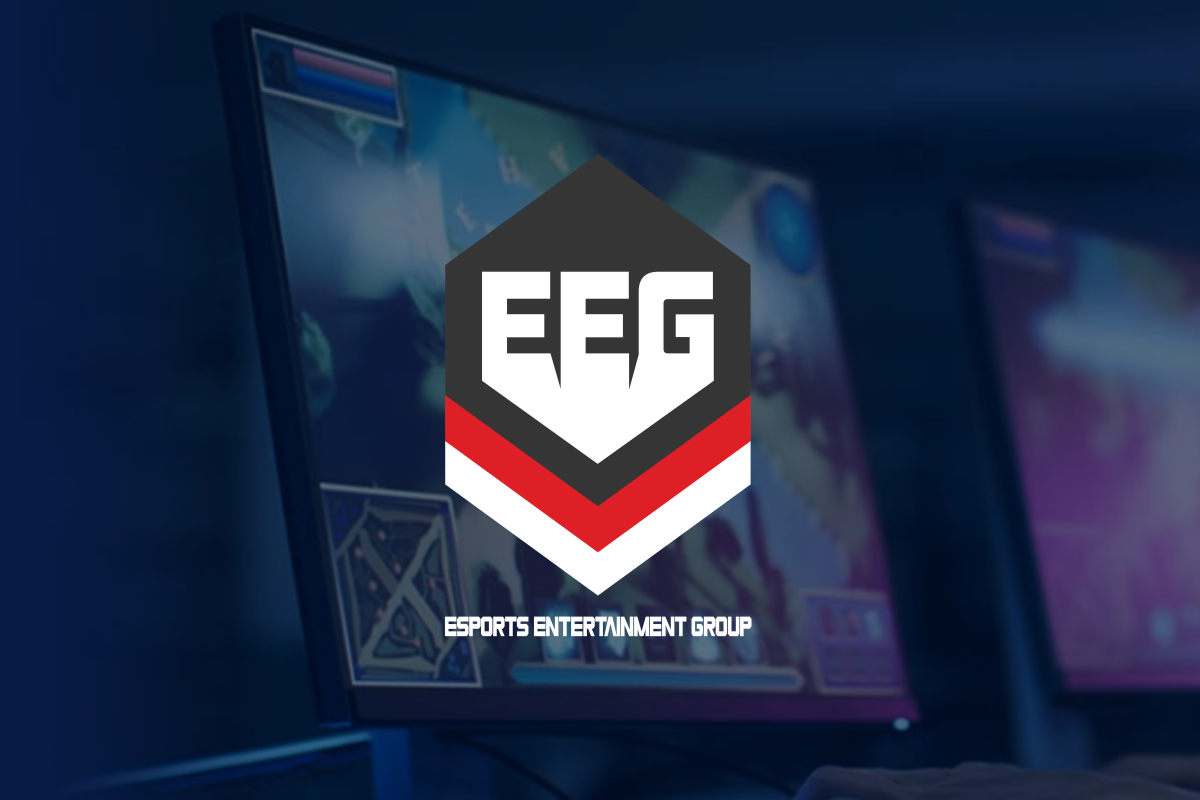 Reading Time:
< 1
minute
Esports Entertainment Group, Inc., a licensed online gambling company with a focus on esports wagering and 18+ gaming, is pleased to announce the formation of a new wholly owned subsidiary, "GMBL New Jersey Inc.", for the express purpose of commencing its strategy to pursue gambling licenses throughout the United States that will further the Company's esports gambling market.  The Company expects to make its first such application with the State of New Jersey in the near future and will provide updates for each anticipated application as they are submitted in each available jurisdiction.
The Company's US operations will be based in New Jersey, where the Company expects to establish facilities and operating personnel.
COMPANY RECEIVES ADDITIONAL $1.9 MILLION FROM WARRANT EXERCISES
Investors participating in the Esports Entertainment Group's public offering of securities which was consummated on April 14, 2020 (the "April Offering"),  exercised a total of 439,844 warrants at a price of $4.25 per share for gross proceeds of approximately $1,860,000 as of May 22, 2020.
Combined with the Company's announcement on May 15th in which, the underwriters of the April Offering partially exercised and closed on their over-allotment option and purchased an additional 209,400 shares of common stock from the Company for gross proceeds of $885,762,  the Company has received  an aggregate of approximately $2,750,000 to date in the month of May  significantly bolstering its financial strength and resources necessary to execute its business plan.
"Today's announcement marks yet another significant milestone and provides the market with even greater insight as to our growth strategy," said Grant Johnson, CEO of Esports Entertainment Group.  "The US market represents a very big opportunity for us and thanks to the continued support of our valued shareholders, we intend to aggressively pursue it in 2020 and beyond."