Cartesi launches first ever Layer-2 Linux infrastructure for developing blockchain DApps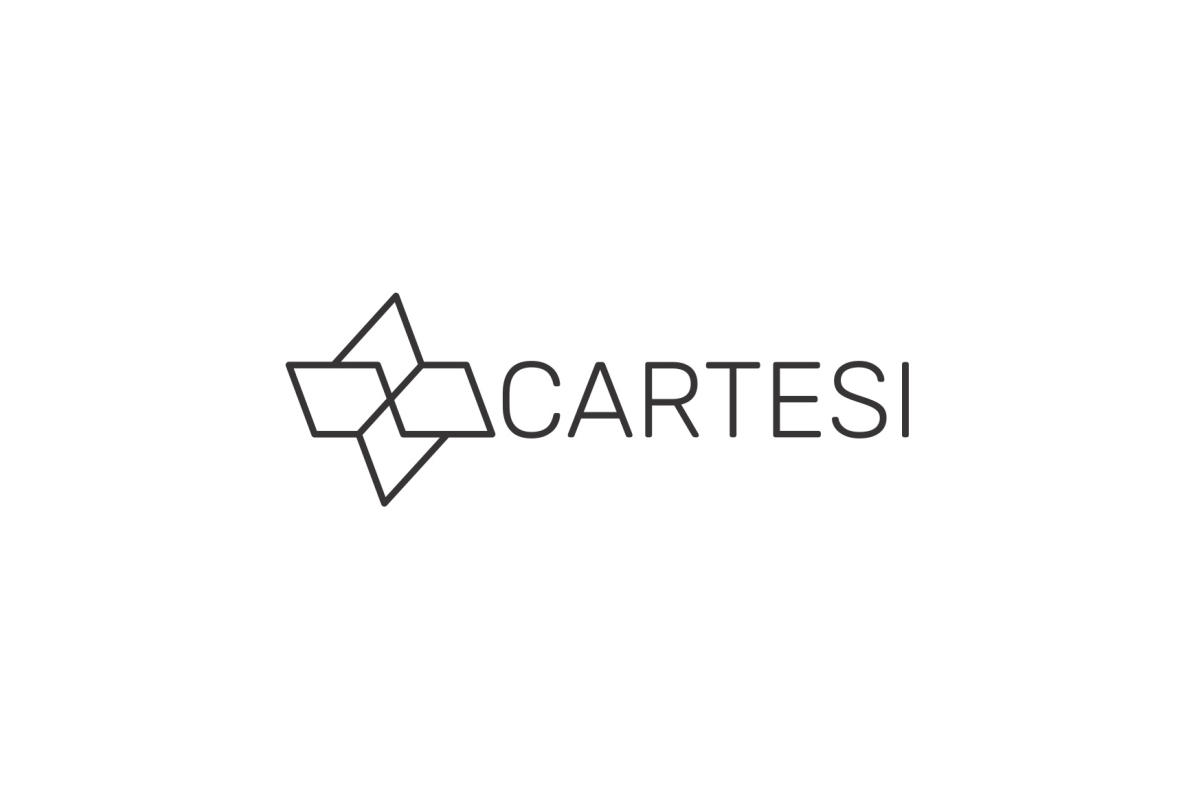 Reading Time:
2
minutes
Cartesi creates a bridge between Linux and blockchains, giving DApps massive processing power and industrial-grade programmability
Cartesi, the first ever DApp infrastructure that runs an operating system (OS) on top of blockchains, announces the launch of its platform as the company completes another funding period for Q1. The company's layer-2 solution is the first of its kind to bridge the gap between a Linux runtime environment and blockchain, giving developers the opportunity to create DApps  using a vast array of mainstream software stacks.
As blockchain moves out of the shadows and into mainstream consciousness; programming and developing infrastructure must adapt to the new technology for other, non-crypto purposes. Currently, it is possible to develop directly on the blockchain, but the process is complex, lengthy, and the applications are left with very limited computational capabilities.
Cartesi brings all the tools and capabilities available in modern operating systems to the decentralized web. The company's solution provides a legitimate and fully-fledged Linux OS that magnifies the capabilities of decentralized applications without compromising on the security guarantees of blockchain. Cartesi enables  programmers to code decentralized applications seamlessly, while maintaining the appeal of mainstream web apps. Moreover, Cartesi will reduce the barrier of entry for mainstream developers and veterans, by eliminating the need to learn new programming languages and domain-specific tools that often present limitations and a steep learning curve.
"We are excited to be launching the first ever Linux infrastructure that runs on top of  blockchain, while we complete our second round of funding," says Cartesi CEO Erick de Moura. "Blockchains and decentralization will allow for a new exciting range of applications, but with the current state of DApps, the space is very limited, making it very difficult for mainstream adoption. So, we are striving to create serious change and increase the viability of DApp development on top of blockchain."
Cartesi is simultaneously launching Creepts, the decentralized tower defense tournament game. Creepts is built on-top of Cartesi's general-purpose computing layer-2 solution for blockchains.
Frank Schuengel Appointed as ILGL's COO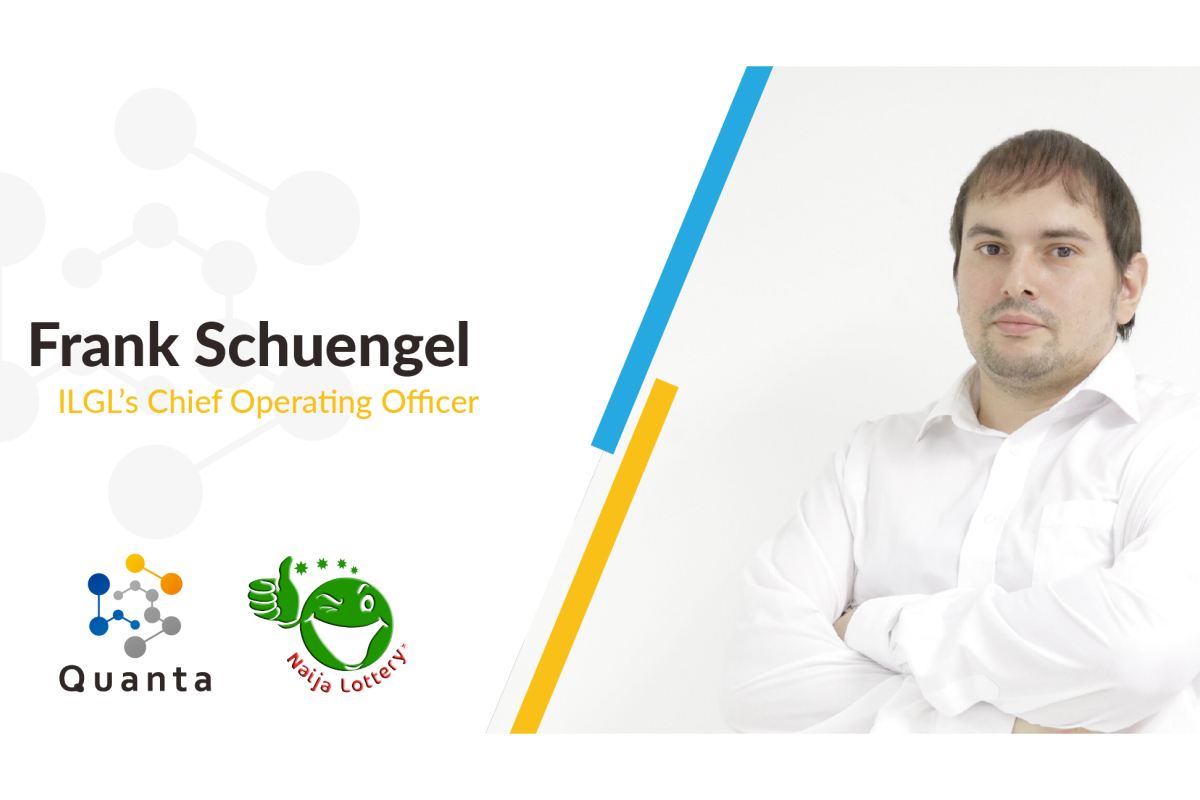 Reading Time:
< 1
minute
Quanta, the Isle of Man based Blockchain Lottery pioneer, is delighted to announce the appointment of Frank Schuengel as it's Nigerian subsidiaries new Chief Operating Officer.
The current focus of Quanta is on streamlining its business activities and rolling out an updated version of its innovative Blockchain Lottery product throughout Africa starting with Nigeria. Quanta's new strategy calls for the fast introduction of the newly enhanced product to the market, paired with greatly improved operational efficiencies en-route to achieving its goal of operational profitability in the very near future. Quanta's board of directors made the decision to appoint Frank as the new COO after a thorough analysis and review.
"I am delighted to welcome Frank as our COO," Quanta's CEO, Harmen Brenninkmeijer said. "Experienced management will be vital for the success of Quanta. Frank is an e-gaming industry veteran whose global expertise and technical knowledge will benefit the company on its road to commercial success. I am confident that his extensive skillset and proven leadership will help us to focus on our goal of delivering value for our clients and shareholders."
Frank started his career with Isle of Man online gambling pioneer betinternet almost twenty years ago and has since held senior positions at major companies including 188BET and Intralot. Most recently, Frank founded the first Isle of Man licensed Bitcoin-only Sportsbook and Casino – btb88. Now, Frank is leading the charge when it comes to bringing the ground-breaking Quanta Blockchain Lottery to its Nigerian customers.
BitBoss – iGaming Blockchain Case Study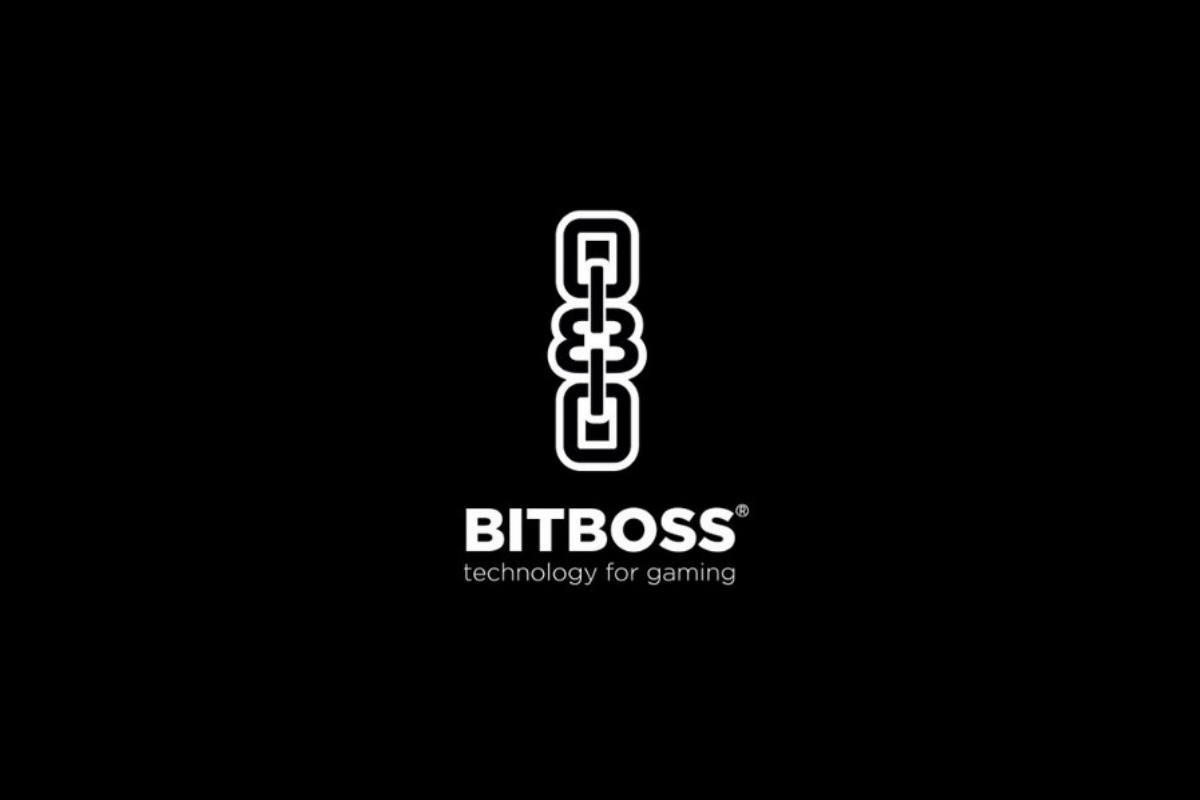 Reading Time:
3
minutes
It's no secret that iGaming is big business, but the emergence of technology in the space hasn't kept pace with the staggering growth the sector has continued to see year over year. Issues related to fairness, trust and transparency continue to plague too many operators, damaging the trust of consumers – and with it – the reputation of the wider industry.
In an effort to address these issues, as well as usher in a new era of interconnectedness between physical casinos and the iGaming sector, Denver-based iGaming company BitBoss have developed a range of technological-based solutions – all built using the power of the Bitcoin SV blockchain.
Bitcoin Association, the global industry body that works to advance business with Bitcoin SV, spoke to BitBoss CEO Matt Dickson about how their innovative blockchain applications in their latest iGaming on Blockchain case study – exploring how a number of their products work, as well as the potential impact they stand to have on the sector.
The standout product amongst BitBoss' offerings is Bridge – a product designed to digitize the physical casino experience, while facilitating the seamless transition between land-based casinos and online offerings. BitBoss achieves this with a small piece of proprietary technology which costs around $100 and works with almost any slot machine. This enables players to connect their phone to the slot machine, with their casino chips tokenized on the blockchain and stored in a digital wallet. Players can move from machine-to-machine using the tokens stored in their wallet, or effortlessly shift to use it to play online.
'Our genuine hope is that someday, a casino gambler sits down, uses our technology and has no idea that blockchain was behind it,' says Matt Dickson, CEO of BitBoss.
'We purposely designed this product to be backend agnostic – any casino can use it. Now, all of a sudden, your customer has a crypto wallet unbeknownst to them. If they want to cash out from the slot machine, the credits are moved to their phone, which makes it very easy for the casino to offer other services using those credits.'
Should customers choose to transition between the real-world and online casinos, BitBoss has also designed products to bring transparency and provable fairness to iGaming offerings.
'We have a mobile ecosystem – we develop lottery games, roulette games, poker games, and we have slot machines coming – with all of these integrated very tightly into the crypto wallet' says Dickson.
'There are a lot of online casinos out there that seek to cheat people. They may not do it 100% of the time, but they may clip an extra 1 or 2 percent for themselves, Anytime that a player loses, in their mind, they think to themselves "did I get screwed here?" and in a lot of cases, they did!'
BitBoss has a range of offerings which allow iGaming offerings to be played out on the blockchain, which adds a new layer of transparency by directly linking bets to publicly verifiable transactions on the Bitcoin SV blockchain.
'With the blockchain, all of the transactions are visible for the entire world to see. All of the transactions, once they are on the chain, they can never be changed,' says Dickson.
'As a player, if you have a dispute or question about your transactions, you don't need to call your casino anymore. You can match up the transaction ID in your crypto wallet with a transaction ID on a block explorer, so you can see if your bet made it in time or not. You can see if you bet $20 or $30. It's a great way to start to move clients in the direction of blockchain because it helps give them more visibility into what's actually happening.'
Learn more about out how BitBoss and Bitcoin SV are working to transform the industry, read the full iGaming on Blockchain use case at the Bitcoin Association website.
Blockchain casinos attracting 30,000 players per week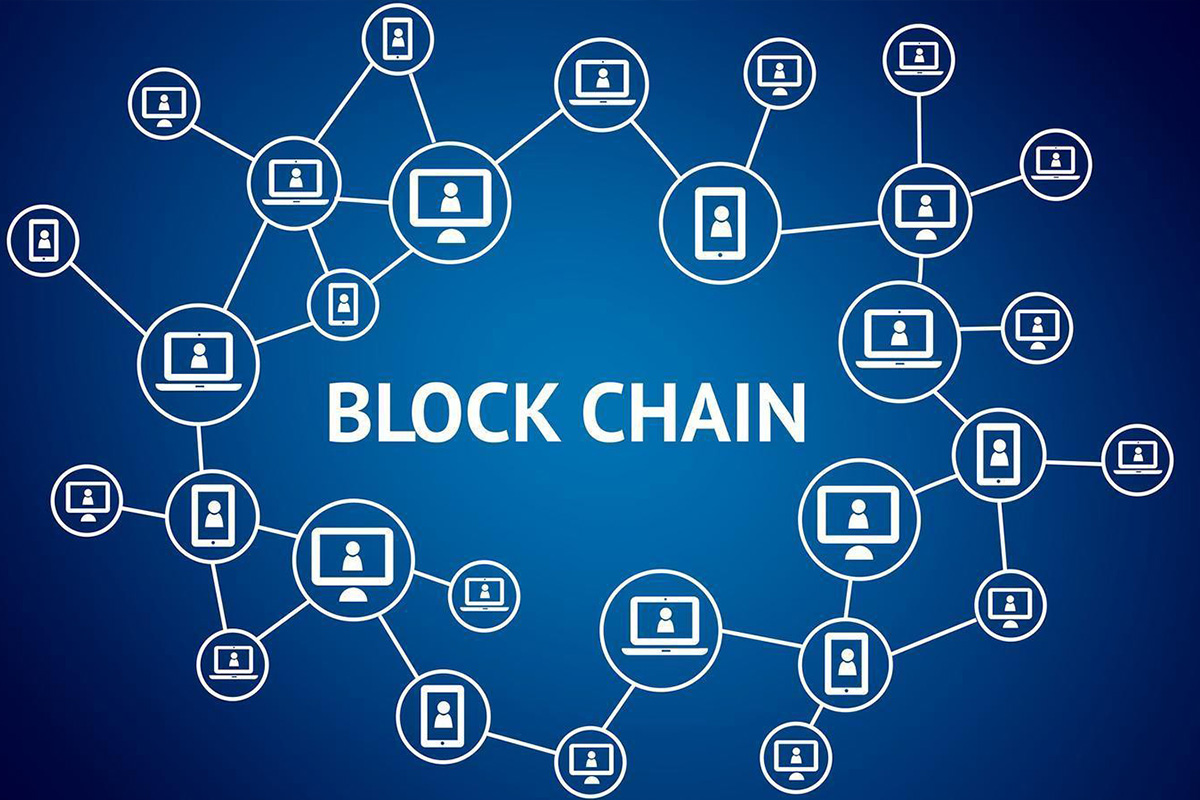 Reading Time:
2
minutes
More than 30,000 users are actively playing at blockchain casinos each week, according to research from CryptoGamblingNews.com.
CryptoGamblingNews.com, the leading crypto-focused casino affiliate, analysed player data, stored immutably on a range of blockchains, to estimate the total number of players active on decentralised casinos each week.
The figure exceeds 30,000, with the most activity focused on casinos which sit upon three blockchains: TRON, Ethereum and EOS.
During a one-week period at the end of April, 10 leading blockchain casinos processed more than $60 million in wagers.
A number of blockchain casinos have enjoyed particularly strong growth in 2020; Ethereum-based casinos powered by the FunFair-platform, including CasinoFair.com, roughly doubled its user base in the first four months of the year.
David Bartram, editor at CryptoGamblingNews.com, said: "Over the past three years, blockchain gaming has grown rapidly to the point where decentralised casinos are attracting a commercially significant number of weekly active users.
"These players are attracted by the greater transparency and speed blockchain gaming can offer over traditional, fiat currency casinos. As this user base grows, it would be no surprise to see established casino operators soon looking to incorporate blockchain gaming into their product offerings."
Lloyd Purser, COO at FunFair Technologies, said: "The numbers are really starting to speak for themselves. We know the benefits the technology can bring and now an ever increasing number of players are understanding and taking advantage of those benefits too.
"Right at the top of the list is they can have a truly fair, or in our case Guaranteed Fair Ⓡ, igaming experience with the same quality and excitement as playing with a traditional online casino. Blockchain igaming is really hotting up, it's an exciting place to be right now and that will continue into the future as the universe of players continues to rapidly grow."