NBA2K Sundays with Thibaut Courtois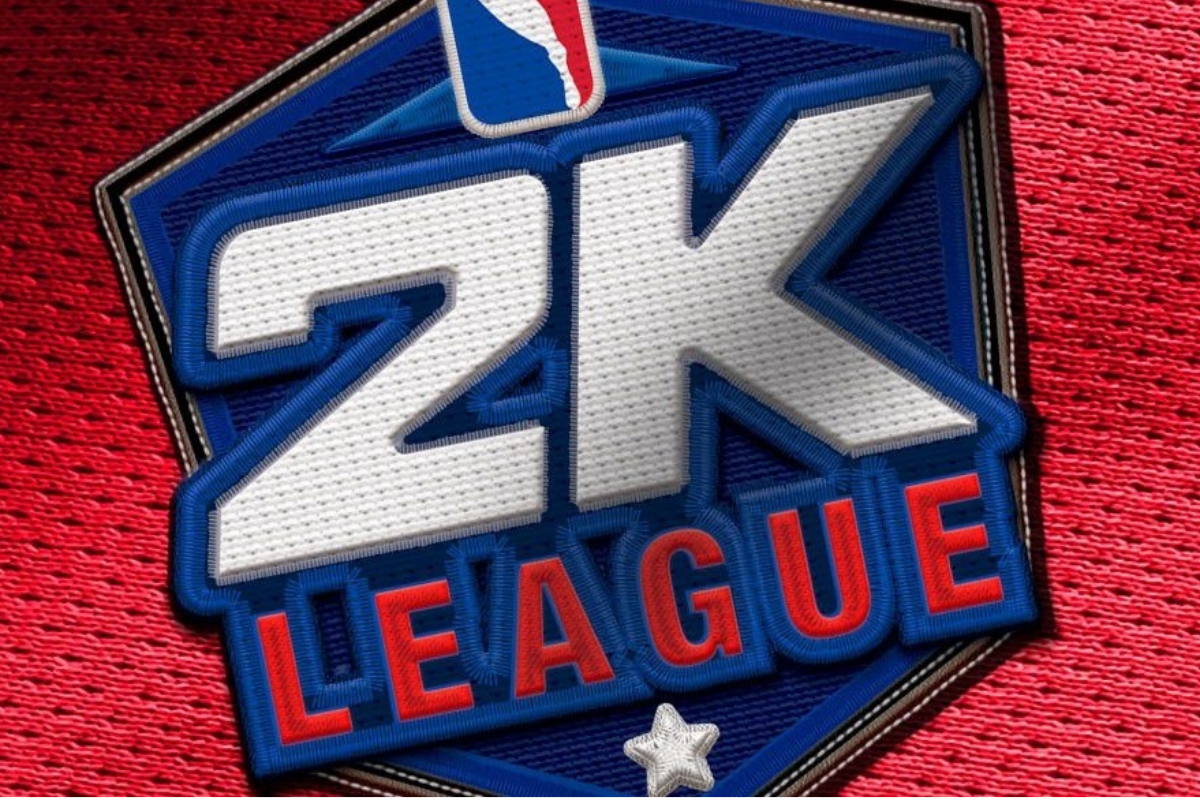 Reading Time:
< 1
minute
During the current suspension of the 2019-20 NBA season that initially saw a record 48 primetime games scheduled in Europe on Saturdays and Sundays, Belgium National team goalkeeper Thibaut Courtois will host a weekly series of NBA2K20 games against different European sports personalities, celebrities and influencers as a part of the #NBATogether initiative.
In 'NBA2K Sundays with Thibaut Courtois' the Real Madrid goalkeeper will play a scheduled #NBASundays presented by NBA2K20 game broadcast on Thibaut Courtois' Twitch channel and promoted on NBA Europe social media platforms. In the first head-to-head that will be broadcast tonight, Courtois, representing the Milwaukee Bucks plays against German National football team and Borussia Dortmund defender Mats Hummels, playing as the Dallas Mavericks.
Ahead of the game, Courtois commented: "I am a huge NBA fan and love playing NBA2K and at times like these, we need to stay together and keep ourselves entertained. Taking on Mats Hummels in the first #TakeOnThibaut will be great fun. I will play as the Bucks and Mats as the Mavericks, two teams featuring the leagues' most exciting young players in Giannis Antetokounmpo and Luka Doncic. It is great to see the impact of European players in the league, and both players were in the midst of great seasons. I had Giannis in full MVP-mode and Mats was relying on Luka to carry the Mavs. Tune-in tonight at 8.00PM (BST) to find out who wins!"
Promo video with Courtois #1: https://we.tl/t-QXBJ4Sqvnh
Promo video with Courtois #2: https://we.tl/t-LqJtqpcGLh

Yesports Closes $2.25M Round to Launch Esports Metaverse Platform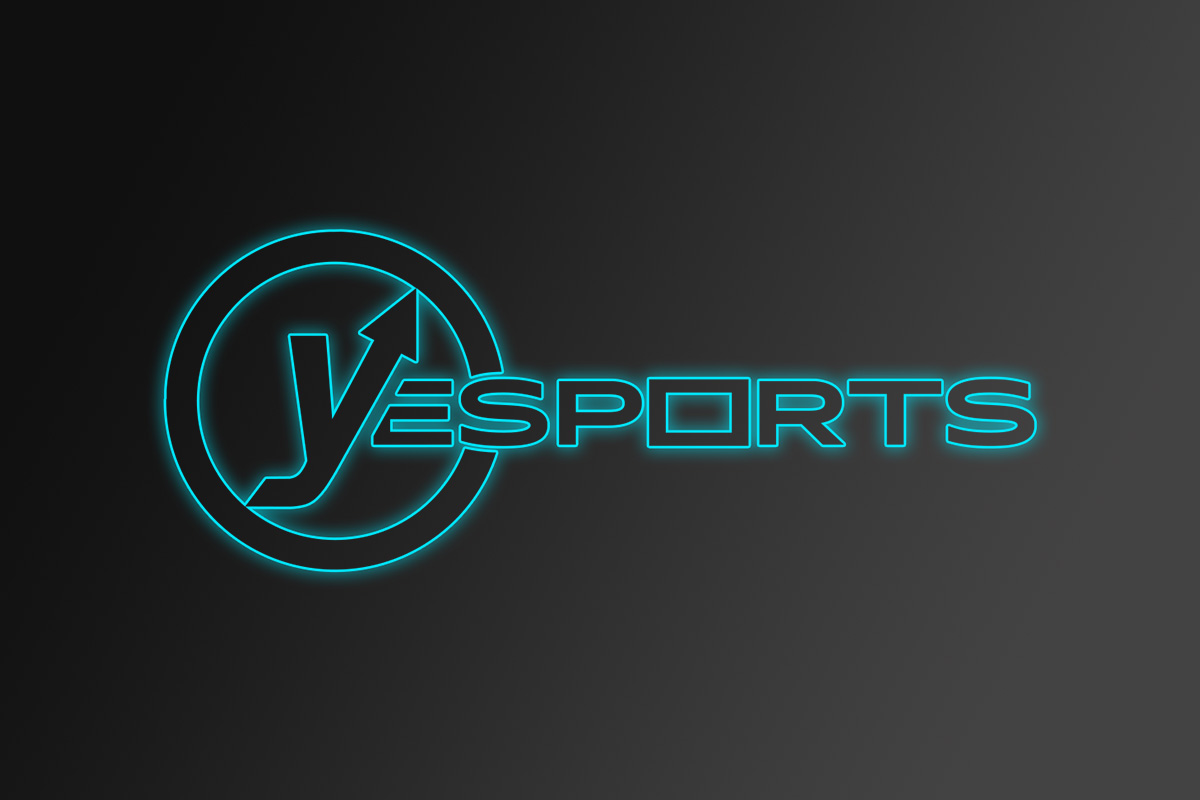 Reading Time:
< 1
minute
Yesports, the world's first eSports engagement platform, has raised $2.25m during its round of seed funding.
The list of investors includes Polygon Studios, Alphabit, Cosmos, Kernel Ventures, Mozaik Capital and NGC Ventures. The fund raised will be used for the development of its NFT-based esports marketplace and esports-focused metaverse.
Yesports represents the first cross-chain metaverse engagement platform (MEP) designed to enable more than 500 million eSports fans worldwide to engage fully with their favourite teams in custom-built metaverse experiences.
The Yesports platform will provide access to exclusive content, community initiatives, merchandise, and more by acquiring or holding NFTs.
The raise follows an initial grant from the $100m gaming-centred NFT fund Polygon Studios founded in July.
Via the Yesports marketplace, fans can trade eSports NFTs across a range of ecosystems, including Moonbeam, Ethereum, Polygon, Binance Smart Chain (BSC), and other EVM-compatible layer-1 blockchains.
Yesports will also collaborate with teams to provide fans with a private metaverse experience, allowing them to vote using DAO tokens and access clubhouses and private team NFT marketplaces.
CEO and Founder of Yesports, Sebastian Quinn, explained Web3 and the emerging metaverse allow for much greater fan participation, engagement and ownership.
"Yesports is the Web3 upgrade the eSports sector has been waiting for and will serve as a portal for eSports fans to participate in this new paradigm," he said.
"We can't wait to get building with teams all over the world."
Steven Bryson-Haynes, VP of Business Development, NFT & Gaming at Polygon Studios, said: "The team at Yesports are building something extremely valuable to the rapidly developing Web3 landscape".
"The eSporting sector's fan base and viewing figures are expanding all the time and Yesports will galvanize this by enabling an outlet for fan engagement," he added.
Galaxy Racer content creator and YouTube sensation AboFlah smashes two GUINNESS WORLD RECORDS™ titles while raising over US$11M for charity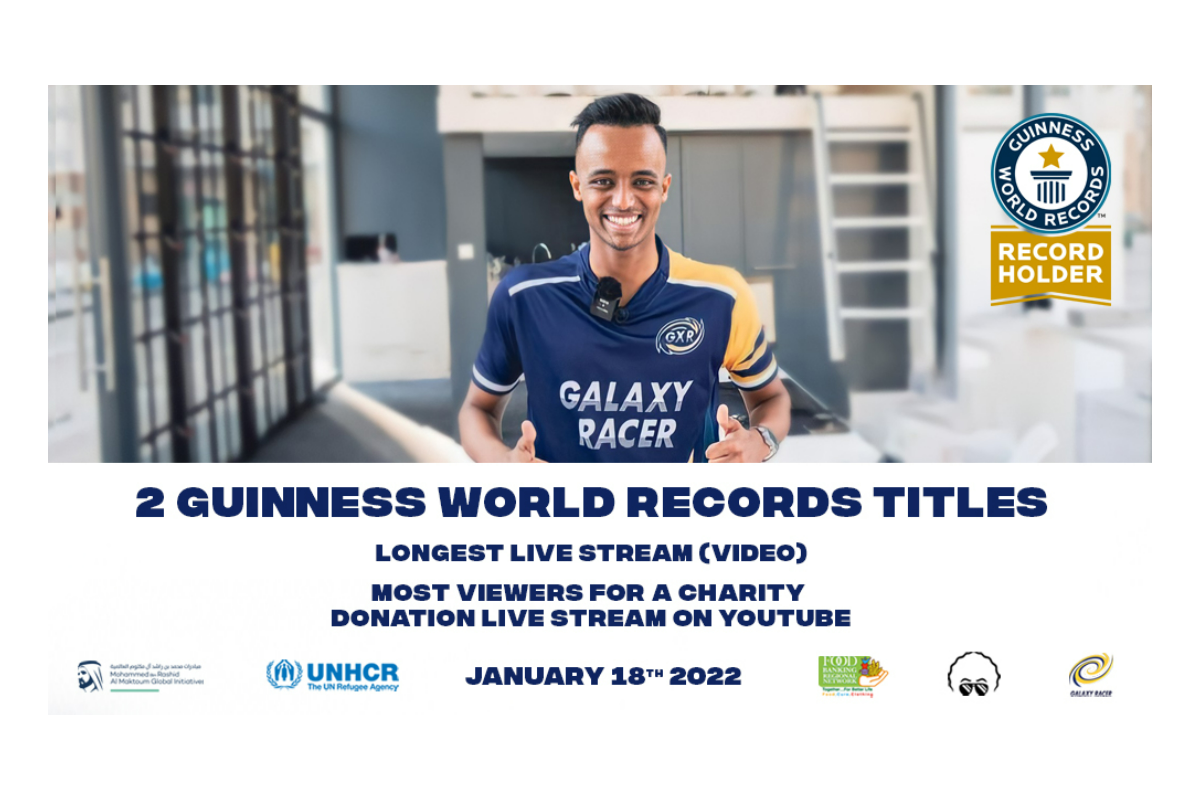 Reading Time:
3
minutes
Galaxy Racer (GXR), the biggest esports, gaming and lifestyle organisation, headquartered in Dubai, is pleased to announce that its content creator, AboFlah, has successfully raised over US$11M in a charity stream for The World's Coolest Winter campaign. Whilst completing the stream, AboFlah also officially broke two GUINNESS WORLD RECORDS™ titles for the "Longest live-stream (video)", recording live for 268 hours 14 mins 20 seconds and "Most viewers for a charity donation live stream on YouTube", attracting 698,000 peak concurrent views.
The World's Coolest Winter campaign, celebrates the UAE's most beautiful tourism destinations, extended it's humanitarian support to more than 100,000 refugees and people in need through a new humanitarian initiative called Warm Winter. The campaign aims to support hundreds of thousands of refugees and families in need in Africa and the Arab world by providing food, winter clothing, blankets, mattresses and critical aid to help displaced men, women and children prepare for harsh winter conditions. The campaign is being held in partnership with Mohammed bin Rashid Al Maktoum Global Initiatives (MBRGI) and Galaxy Racer. The essential aid will be distributed with the support of the UN refugee agency, United Nations High Commissioner for Refugees (UNHCR) and the Food Banking Regional Network.
As part of the campaign, AboFlah lived in a glass room in Downtown Dubai, near the Burj Khalifa and streamed continuously for 268 hours until the target of US$10 million was raised. While in the room, AboFlah encouraged people to donate and spent the majority of his time in front of his computer interacting with fans and those donating to the cause. The stream also attracted global attention and donations from celebrities and influencers including the likes of actress Kristin Davies, actor Amr Maskoun as well as content creators Noor Stars and Omar Farooq.
Launching his YouTube channel in 2017, AboFlah began posting gaming content of him playing FIFA17 before creating content on Fall Guys and Fortnite. His YouTube channel is one of the fastest-growing YouTube channels in the world, with over 23 million subscribers and over 3 billion views. He is followed by millions of fans who avidly watch his vlogs, comedy shorts and formatted shows covering video games and popular culture. AboFlah went on to join Galaxy Racer's content creator team in 2020, which already boasts some of the biggest content creators in the MENA and Southeast Asia region including fellow YouTube sensation Noor Stars. The organisation now carries over 100 content creators, with a total reach of over 500 million followers across all platforms and more than 2.5 billion monthly views.
Galaxy Racer launched in 2019 and has already become one of the biggest esports, gaming, and lifestyle organisations globally. The organisation has five separate business offerings; Content Creators, Esports Teams, Tournament Management, Merchandising and Lifestyle and GXR Records, a newly established record label that already carries two signed artists from the MENA region and are looking to expand globally.
Galaxy Racer content creator and YouTube sensation, Hassan Suleiman "AboFlah" said: "Warmth in winter for those facing harsh winter conditions is no less important than food and water. There are millions of refugees and displaced people who need all the support they can get. I am proud and thrilled we achieved our goal and raised over US$11 million and brought warmth to the lives of those who are deprived of it. Thank you to everyone who generously donated!
We have proven that Arab youth are capable of changing reality, even with small deeds, and reaching a bright future. "People for People." This sentence is not a metaphorical slogan, but it was manifested by the huge numbers of donors who felt compassion toward the suffering of refugees and displaced people. This reflects the huge impact this campaign had, which drove viewers' enthusiasm for participation.
The societal role depends on everyone's participation, believing in the importance of upholding our human values, and the solidarity in supporting the ones in need. Everyone of us has a role to play in creating the desired positive impact. UAE is the homeland of virtues, and the humanitarian moral actions in this blessed country transcend borders and can't be stopped by obstacles, such deeds present the community with moral values that our Arab region is in dire need for."
Galaxy Racer Founder and CEO, Paul Roy said: "We are amazed and grateful by the immense generosity shown by the fans, community and the general public. Raising over US$11 million is no easy task and we're glad to be part of this humanitarian initiative which will positively impact the affected 100,000 refugees. Smashing two GUINNESS WORLD RECORDS™ titles is impressive and a testament to the resilience shown by AboFlah, the Galaxy Racer team, together with our partners MBRGI, UNHCR and the Food Banking Regional Network. We thank you everyone for participating in this record-breaking charity initiative and we look forward to more positive impact initiatives."
Winline and Epic Esports Events announces Winline Dota 2 Champions League Season 7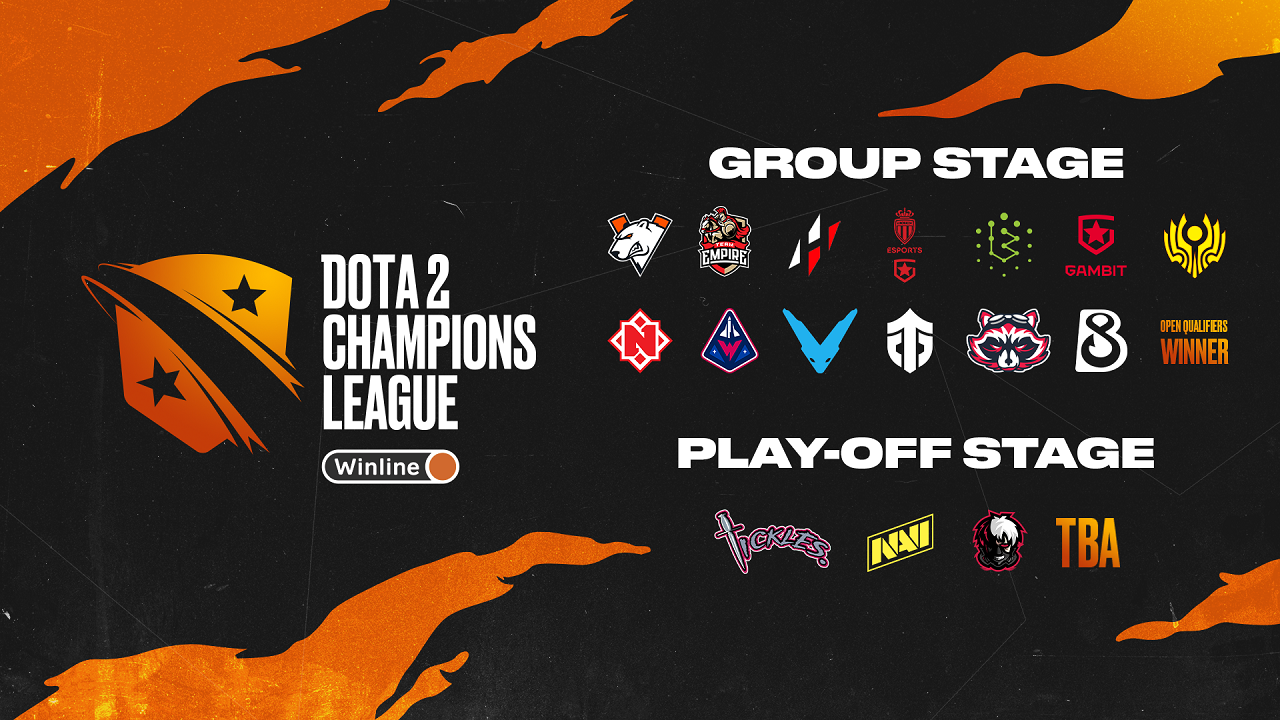 Reading Time:
< 1
minute
Epic Esports Events tournament operator and Winline betting partner with the Russian Esports Federation support present Winline Dota 2 Champions League Season 7. The new season will be held from January 24 to February 17, where teams will draw a $50.000 prize pool.
Winline Dota 2 Champions League Season 7 group stage participants:
•  Virtus.pro
•  B8
•  Team Empire
•  Hydra
•  AS Monaco Gambit
•  Gambit Esports
•  Brame
•  Nemiga Gaming
•  Winstrike
•  V-Gaming
•  Entity
•  COOLGUYS
•  CIS Rejects
•  Open Qualifiers winner
The group stage participants with the highest number of points will advance to the playoff stage, where they will compete in the Double Elimination bracket, in the bo3 format up to and including the semifinals. The final match will be played in the bo5 format.
The group stage participants with the highest number of points will advance to the playoff stage, where they will compete in the Double Elimination bracket, in the bo3 format up to and including the semifinals. The final match will be played in the bo5 format.
Prize pool distribution:
1st place — $20.000

2nd place — $10.000

3rd place — $7.000

4th place — $3.500

5th-6th place — $2.500 for each team

7th – 8th place — $1.000 for each team

9th-12th place — $500 for each team
The Russian-language tournaments broadcast is conducted by the RuHub Studio. Broadcasts in English are held by Beyond The Summit studio.